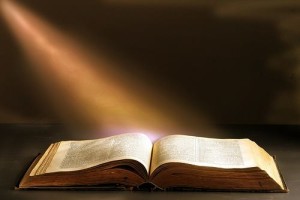 God as our friend signifies Him not hiding himself (His true nature) from us and thereby our knowing Him in spirit and truth. There is a passage in Proverbs 18 that uses three different forms of the word friend in defining His meaning of friendship (the friend relationship). It is written is verse 24, "A man that has friends must show himself friendly: and there is a friend that sticks closer than a brother." The word for "friendly" is a word meaning, broken apart. The better translation is therefore, "Human friends can be broken away, but there is a friend who sticks (adheres – holds us) closer than a brother." The word here for "man" is 'iysh, and is man showing himself as man by his man like actions. It is contrasting if with what follows in the statement. When we look at the verses prior we see it defining the LORD being the Friend who sticks closer than a brother, and differs from man in that He can't be separated. It is speaking of those finding favor with the LORD.
In these verses of Proverbs 18 we see it describing "words" by effect of their use, even saying, "death and life are in the power of the tongue." This is the theme of the Proverb and the trait that defines friends from enemies. The friend tells you the truth and enemy used words to deceive and manipulate. In this is the trait that separates man from God – He cannot (by choice) lie. Why would He ever need to?
Here is an example of the difference: The problem in the nation is a mind problem (those being unlike the mind of Christ – the mind of God in a human form). The popular culture has destroyed the minds and reasoning power of our young and weak minded. The same culture that destroys minds wants to direct public focus to guns and laws to (and only to) control the law abiding. They divert attention away from the actual cause and therefore (logically) will never solve it with more forced control. The refusal to correctly identify the problem is intentional as the only available alternative to proper identification, which contradicts their belief system and the accompanying agenda. The agenda is control – and liberty to only those who will abuse it by lawlessness. The answer to this and all the problems is a well-reasoned moral and ethical foundation and its national elevation as standard. It is self-government in the person and in the nation. This is foundational truth and self-evident. I have no reason to lie, because I want nothing from anyone for the advice.
The anti truth crowd will continue with the deception, force more law, more control, and the troubled mind will increase with it. They will use, manipulate, focusing on, and thereby elevating the most horrific examples as the symptoms of the degenerate minds manifest against the innocent (law abiding). They will continue to misdiagnose the problem, also prescribe and minister more of the remedy that is the actual cause. And as the pattern repeats as it does and has, they will (depending on the minds having been made unable to properly reason) continue driving us (the herd) on into hell as long and the deception continues uncovered. We need an apocalypse. (Again understand the word "apocalypse" means to reveal or uncover. It is the word "Revelation" is translated from.)
I have often talked about the simplicity of problem solving. There are three steps, the first being to properly identify the problem and its source. Without this a solution is an impossibility. Herein we also see the motive for the powers to misidentify the problem. The second step is to develop a solution and plan of implementation. The third is to follow through with the full course to the prescribed remedy, and to stay vigilant against relapse into the same condition.
It is simple and all it takes is will.
Proverbs 18
1 Through desire a man, having separated himself, seeketh and intermeddleth with all wisdom.
2 A fool hath no delight in understanding, but that his heart may discover itself.
3 When the wicked cometh, then cometh also contempt, and with ignominy reproach.
4 The words of a man's mouth are as deep waters, and the wellspring of wisdom as a flowing brook.
5 It is not good to accept the person of the wicked, to overthrow the righteous in judgment.
6 A fool's lips enter into contention, and his mouth calleth for strokes.
7 A fool's mouth is his destruction, and his lips are the snare of his soul.
8 The words of a talebearer are as wounds, and they go down into the innermost parts of the belly.
9 He also that is slothful in his work is brother to him that is a great waster.
10 The name of the Lord is a strong tower: the righteous runneth into it, and is safe.
11 The rich man's wealth is his strong city, and as an high wall in his own conceit.
12 Before destruction the heart of man is haughty, and before honour is humility.
13 He that answereth a matter before he heareth it, it is folly and shame unto him.
14 The spirit of a man will sustain his infirmity; but a wounded spirit who can bear?
15 The heart of the prudent getteth knowledge; and the ear of the wise seeketh knowledge.
16 A man's gift maketh room for him, and bringeth him before great men.
17 He that is first in his own cause seemeth just; but his neighbour cometh and searcheth him.
18 The lot causeth contentions to cease, and parteth between the mighty.
19 A brother offended is harder to be won than a strong city: and their contentions are like the bars of a castle.
20 A man's belly shall be satisfied with the fruit of his mouth; and with the increase of his lips shall he be filled.
21 Death and life are in the power of the tongue: and they that love it shall eat the fruit thereof.
22 Whoso findeth a wife findeth a good thing, and obtaineth favour of the Lord.
23 The poor useth intreaties; but the rich answereth roughly.
24 A man that hath friends must shew himself friendly: and there is a friend that sticketh closer than a brother.
The LORD says in Isaiah 25:7 that he will remove the cover in this mountain. If you read along you will know this is telling of the government as the mountains and here the cover being what hides their true intention. The chapter opens telling of the LORD's faithfulness and truth being seen in His counsels. This chapter goes on to tell us in this, "He will swallow up death in victory." We are told in 1 Corinthians 15:54 that this is, "when this corruptible shall have put on incorruption, and this mortal shall have put on immortality, then shall be brought to pass the saying that is written, Death is swallowed up in victory." This is the resurrection of the body and the nation.
Isaiah 25
1 O Lord, thou art my God; I will exalt thee, I will praise thy name; for thou hast done wonderful things; thy counsels of old are faithfulness and truth.
2 For thou hast made of a city an heap; of a defenced city a ruin: a palace of strangers to be no city; it shall never be built.
3 Therefore shall the strong people glorify thee, the city of the terrible nations shall fear thee.
4 For thou hast been a strength to the poor, a strength to the needy in his distress, a refuge from the storm, a shadow from the heat, when the blast of the terrible ones is as a storm against the wall.
5 Thou shalt bring down the noise of strangers, as the heat in a dry place; even the heat with the shadow of a cloud: the branch of the terrible ones shall be brought low.
6 And in this mountain shall the Lord of hosts make unto all people a feast of fat things, a feast of wines on the lees, of fat things full of marrow, of wines on the lees well refined.
7 And he will destroy in this mountain the face of the covering cast over all people, and the vail that is spread over all nations.
8 He will swallow up death in victory; and the Lord God will wipe away tears from off all faces; and the rebuke of his people shall he take away from off all the earth: for the Lord hath spoken it.
9 And it shall be said in that day, Lo, this is our God; we have waited for him, and he will save us: this is the Lord; we have waited for him, we will be glad and rejoice in his salvation.
10 For in this mountain shall the hand of the Lord rest, and Moab shall be trodden down under him, even as straw is trodden down for the dunghill.
11 And he shall spread forth his hands in the midst of them, as he that swimmeth spreadeth forth his hands to swim: and he shall bring down their pride together with the spoils of their hands.
12 And the fortress of the high fort of thy walls shall he bring down, lay low, and bring to the ground, even to the dust.
1 Corinthians 15
1 Moreover, brethren, I declare unto you the gospel which I preached unto you, which also ye have received, and wherein ye stand;
2 By which also ye are saved, if ye keep in memory what I preached unto you, unless ye have believed in vain.
3 For I delivered unto you first of all that which I also received, how that Christ died for our sins according to the scriptures;
4 And that he was buried, and that he rose again the third day according to the scriptures:
5 And that he was seen of Cephas, then of the twelve:
6 After that, he was seen of above five hundred brethren at once; of whom the greater part remain unto this present, but some are fallen asleep.
7 After that, he was seen of James; then of all the apostles.
8 And last of all he was seen of me also, as of one born out of due time.
9 For I am the least of the apostles, that am not meet to be called an apostle, because I persecuted the church of God.
10 But by the grace of God I am what I am: and his grace which was bestowed upon me was not in vain; but I laboured more abundantly than they all: yet not I, but the grace of God which was with me.
11 Therefore whether it were I or they, so we preach, and so ye believed.
12 Now if Christ be preached that he rose from the dead, how say some among you that there is no resurrection of the dead?
13 But if there be no resurrection of the dead, then is Christ not risen:
14 And if Christ be not risen, then is our preaching vain, and your faith is also vain.
15 Yea, and we are found false witnesses of God; because we have testified of God that he raised up Christ: whom he raised not up, if so be that the dead rise not.
16 For if the dead rise not, then is not Christ raised:
17 And if Christ be not raised, your faith is vain; ye are yet in your sins.
18 Then they also which are fallen asleep in Christ are perished.
19 If in this life only we have hope in Christ, we are of all men most miserable.
20 But now is Christ risen from the dead, and become the firstfruits of them that slept.
21 For since by man came death, by man came also the resurrection of the dead.
22 For as in Adam all die, even so in Christ shall all be made alive.
23 But every man in his own order: Christ the firstfruits; afterward they that are Christ's at his coming.
24 Then cometh the end, when he shall have delivered up the kingdom to God, even the Father; when he shall have put down all rule and all authority and power.
25 For he must reign, till he hath put all enemies under his feet.
26 The last enemy that shall be destroyed is death.
27 For he hath put all things under his feet. But when he saith all things are put under him, it is manifest that he is excepted, which did put all things under him.
28 And when all things shall be subdued unto him, then shall the Son also himself be subject unto him that put all things under him, that God may be all in all.
29 Else what shall they do which are baptized for the dead, if the dead rise not at all? why are they then baptized for the dead?
30 And why stand we in jeopardy every hour?
31 I protest by your rejoicing which I have in Christ Jesus our Lord, I die daily.
32 If after the manner of men I have fought with beasts at Ephesus, what advantageth it me, if the dead rise not? let us eat and drink; for to morrow we die.
33 Be not deceived: evil communications corrupt good manners.
34 Awake to righteousness, and sin not; for some have not the knowledge of God: I speak this to your shame.
35 But some man will say, How are the dead raised up? and with what body do they come?
36 Thou fool, that which thou sowest is not quickened, except it die:
37 And that which thou sowest, thou sowest not that body that shall be, but bare grain, it may chance of wheat, or of some other grain:
38 But God giveth it a body as it hath pleased him, and to every seed his own body.
39 All flesh is not the same flesh: but there is one kind of flesh of men, another flesh of beasts, another of fishes, and another of birds.
40 There are also celestial bodies, and bodies terrestrial: but the glory of the celestial is one, and the glory of the terrestrial is another.
41 There is one glory of the sun, and another glory of the moon, and another glory of the stars: for one star differeth from another star in glory.
42 So also is the resurrection of the dead. It is sown in corruption; it is raised in incorruption:
43 It is sown in dishonour; it is raised in glory: it is sown in weakness; it is raised in power:
44 It is sown a natural body; it is raised a spiritual body. There is a natural body, and there is a spiritual body.
45 And so it is written, The first man Adam was made a living soul; the last Adam was made a quickening spirit.
46 Howbeit that was not first which is spiritual, but that which is natural; and afterward that which is spiritual.
47 The first man is of the earth, earthy; the second man is the Lord from heaven.
48 As is the earthy, such are they also that are earthy: and as is the heavenly, such are they also that are heavenly.
49 And as we have borne the image of the earthy, we shall also bear the image of the heavenly.
50 Now this I say, brethren, that flesh and blood cannot inherit the kingdom of God; neither doth corruption inherit incorruption.
51 Behold, I shew you a mystery; We shall not all sleep, but we shall all be changed,
52 In a moment, in the twinkling of an eye, at the last trump: for the trumpet shall sound, and the dead shall be raised incorruptible, and we shall be changed.
53 For this corruptible must put on incorruption, and this mortal must put on immortality.
54 So when this corruptible shall have put on incorruption, and this mortal shall have put on immortality, then shall be brought to pass the saying that is written, Death is swallowed up in victory.
55 O death, where is thy sting? O grave, where is thy victory?
56 The sting of death is sin; and the strength of sin is the law.
57 But thanks be to God, which giveth us the victory through our Lord Jesus Christ.
58 Therefore, my beloved brethren, be ye stedfast, unmoveable, always abounding in the work of the Lord, forasmuch as ye know that your labour is not in vain in the Lord.
So what the character of the LORD in relationship with His freinds?
Matthew 11
25 At that time Jesus answered and said, I thank thee, O Father, Lord of heaven and earth, because thou hast hid these things from the wise and prudent, and hast revealed them unto babes.
26 Even so, Father: for so it seemed good in thy sight.
27 All things are delivered unto me of my Father: and no man knoweth the Son, but the Father; neither knoweth any man the Father, save the Son, and he to whomsoever the Son will reveal him.
28 Come unto me, all ye that labour and are heavy laden, and I will give you rest.
29 Take my yoke upon you, and learn of me; for I am meek and lowly in heart: and ye shall find rest unto your souls.
30 For my yoke is easy, and my burden is light.
Hebrews 13
1 Let brotherly love continue.
2 Be not forgetful to entertain strangers: for thereby some have entertained angels unawares.
3 Remember them that are in bonds, as bound with them; and them which suffer adversity, as being yourselves also in the body.
4 Marriage is honourable in all, and the bed undefiled: but whoremongers and adulterers God will judge.
5 Let your conversation be without covetousness; and be content with such things as ye have: for he hath said, I will never leave thee, nor forsake thee.
6 So that we may boldly say, The Lord is my helper, and I will not fear what man shall do unto me.
7 Remember them which have the rule over you, who have spoken unto you the word of God: whose faith follow, considering the end of their conversation.
8 Jesus Christ the same yesterday, and to day, and for ever.
9 Be not carried about with divers and strange doctrines. For it is a good thing that the heart be established with grace; not with meats, which have not profited them that have been occupied therein.
John 14
20 At that day ye shall know that I am in my Father, and ye in me, and I in you.
21 He that hath my commandments, and keepeth them, he it is that loveth me: and he that loveth me shall be loved of my Father, and I will love him, and will manifest myself to him.
22 Judas saith unto him, not Iscariot, Lord, how is it that thou wilt manifest thyself unto us, and not unto the world?
23 Jesus answered and said unto him, If a man love me, he will keep my words: and my Father will love him, and we will come unto him, and make our abode with him.
24 He that loveth me not keepeth not my sayings: and the word which ye hear is not mine, but the Father's which sent me.
25 These things have I spoken unto you, being yet present with you.
26 But the Comforter, which is the Holy Ghost, whom the Father will send in my name, he shall teach you all things, and bring all things to your remembrance, whatsoever I have said unto you.
27 Peace I leave with you, my peace I give unto you: not as the world giveth, give I unto you. Let not your heart be troubled, neither let it be afraid.
28 Ye have heard how I said unto you, I go away, and come again unto you. If ye loved me, ye would rejoice, because I said, I go unto the Father: for my Father is greater than I.
29 And now I have told you before it come to pass, that, when it is come to pass, ye might believe.
30 Hereafter I will not talk much with you: for the prince of this world cometh, and hath nothing in me.
31 But that the world may know that I love the Father; and as the Father gave me commandment, even so I do. Arise, let us go hence.
Revelation 19
1 And after these things I heard a great voice of much people in heaven, saying, Alleluia; Salvation, and glory, and honour, and power, unto the Lord our God:
2 For true and righteous are his judgments: for he hath judged the great whore, which did corrupt the earth with her fornication, and hath avenged the blood of his servants at her hand.
3 And again they said, Alleluia And her smoke rose up for ever and ever.
4 And the four and twenty elders and the four beasts fell down and worshipped God that sat on the throne, saying, Amen; Alleluia.
5 And a voice came out of the throne, saying, Praise our God, all ye his servants, and ye that fear him, both small and great.
6 And I heard as it were the voice of a great multitude, and as the voice of many waters, and as the voice of mighty thunderings, saying, Alleluia: for the Lord God omnipotent reigneth.
7 Let us be glad and rejoice, and give honour to him: for the marriage of the Lamb is come, and his wife hath made herself ready.
8 And to her was granted that she should be arrayed in fine linen, clean and white: for the fine linen is the righteousness of saints.
9 And he saith unto me, Write, Blessed are they which are called unto the marriage supper of the Lamb. And he saith unto me, These are the true sayings of God.
10 And I fell at his feet to worship him. And he said unto me, See thou do it not: I am thy fellowservant, and of thy brethren that have the testimony of Jesus: worship God: for the testimony of Jesus is the spirit of prophecy.
11 And I saw heaven opened, and behold a white horse; and he that sat upon him was called Faithful and True, and in righteousness he doth judge and make war.
12 His eyes were as a flame of fire, and on his head were many crowns; and he had a name written, that no man knew, but he himself.
13 And he was clothed with a vesture dipped in blood: and his name is called The Word of God.
14 And the armies which were in heaven followed him upon white horses, clothed in fine linen, white and clean.
15 And out of his mouth goeth a sharp sword, that with it he should smite the nations: and he shall rule them with a rod of iron: and he treadeth the winepress of the fierceness and wrath of Almighty God.
16 And he hath on his vesture and on his thigh a name written, King Of Kings, And Lord Of Lords.
17 And I saw an angel standing in the sun; and he cried with a loud voice, saying to all the fowls that fly in the midst of heaven, Come and gather yourselves together unto the supper of the great God;
18 That ye may eat the flesh of kings, and the flesh of captains, and the flesh of mighty men, and the flesh of horses, and of them that sit on them, and the flesh of all men, both free and bond, both small and great.
19 And I saw the beast, and the kings of the earth, and their armies, gathered together to make war against him that sat on the horse, and against his army.
20 And the beast was taken, and with him the false prophet that wrought miracles before him, with which he deceived them that had received the mark of the beast, and them that worshipped his image. These both were cast alive into a lake of fire burning with brimstone.
21 And the remnant were slain with the sword of him that sat upon the horse, which sword proceeded out of his mouth: and all the fowls were filled with their flesh.