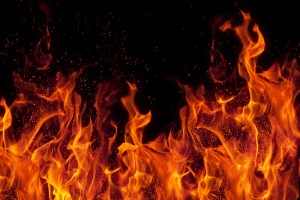 Today is a continuation of what has been written and again will be best understood if you have been reading along. First a reminder of the purpose being to uncover what has been covered, and in doing expose the lack in the world of truth and rightness. Here it is in one verse, Luke 1:17, "And he shall go before him in the spirit and power of Elias, to turn the hearts of the fathers to the children, and the disobedient to the wisdom of the just; to make ready a people prepared for the Lord." This passage references Elijah while it is actually quoting from Malachi. In Malachi it is turning the fathers to the children and the children to the fathers. Here we see the difference being the latter part being instead of "children to the father" it is said as the "disobedient to the wisdom of the just." The verse prior in Luke is the context, "And many of the children of Israel shall he turn to the Lord their God." We will look deeper into the aspect of this being the Lord turning all people living to His justice.
The word Luke (the one with perfect understanding in all things) uses and is translated "wisdom" is a word only used twice, phronesis. The meaning is said to be mental action or activity, as meaning intellect or moral insight. The contextual meaning is seen when we look into its origin being first as a derivative form of phroneo.
Strong's #5426: phroneo (pronounced fron-eh'-o) from 5424; to exercise the mind, i.e. entertain or have a sentiment or opinion; by implication, to be (mentally) disposed (more or less earnestly in a certain direction); intensively, to interest oneself in (with concern or obedience):–set the affection on, (be) care(-ful), (be like-, + be of one, + be of the same, + let this) mind(-ed), regard, savour, think.
Phroneo is the word used to describe the mind being formed in us as the same mind in Christ. It is the same translated as this "mind(ed)" three times in Philippians 2, four times in chapter 3, and once as "think" in chapter 1. "Let this mind be in you, which was also in Christ Jesus." " Let us therefore, as many as be perfect, be thus minded: and if in any thing ye be otherwise minded, God shall reveal even this unto you."
With an even deeper look at the root word we see the word phren (phrao) and its strengthened for phrasso. Phren is translated as understanding, meaning said to be the midriff. This concept is the mid rift as partitioning the body, and its sympathy and where they are aligned. Phrasso, is translated as "stopped," and is said to literally mean to fence or enclose, specifically to block up, and figuratively to silence.
Phrasso is only used two times; once in telling of the faith which "stopped" the mouths of lions (Hebrews 11:33), and then in Romans 3:19 telling of the LORD's intentions to declare the whole world guilty, so that every mouth world be "stopped" and He could then show His grace in correction to all. The word (in case you haven't notice yet) is telling of man's animal nature apart from his spiritual, and God being the one who changes our being PRONE toward the animal into our being PRONE toward the spiritual. This is what Luke is saying in the passages above, the disobedient corrected to become prone to rightness.
Romans 3 ("understands" here is suniemi, put together (to see the bigger picture))
11 There is none that understands, there is none that seeks after God.
12 They are all gone out of the way, they are together become unprofitable; there is none that doeth good, no, not one.
13 Their throat is an open sepulchre; with their tongues they have used deceit; the poison of asps is under their lips:
14 Whose mouth is full of cursing and bitterness:
15 Their feet are swift to shed blood:
16 Destruction and misery are in their ways:
17 And the way of peace have they not known:
18 There is no fear of God before their eyes.
19 Now we know that what things soever the law says, it says to them who are under the law: that every mouth may be stopped, and all the world may become guilty before God.
20 Therefore by the deeds of the law there shall no flesh be justified in his sight: for by the law is the knowledge of sin.
21 But now the righteousness of God without the law is manifested, being witnessed by the law and the prophets;
22 Even the righteousness of God which is by faith of Jesus Christ unto all and upon all them that believe: for there is no difference:
23 For all have sinned, and come short of the glory of God;
24 Being justified freely by his grace through the redemption that is in Christ Jesus:
25 Whom God hath set forth to be a propitiation through faith in his blood, to declare his righteousness for the remission of sins that are past, through the forbearance of God;
26 To declare, I say, at this time his righteousness: that he might be just, and the justifier of him which believeth in Jesus.
27 Where is boasting then? It is excluded. By what law? of works? Nay: but by the law of faith.
28 Therefore we conclude that a man is justified by faith without the deeds of the law.
29 Is he the God of the Jews only? is he not also of the Gentiles? Yes, of the Gentiles also:
30 Seeing it is one God, which shall justify the circumcision by faith, and uncircumcision through faith.
31 Do we then make void the law through faith? God forbid: yea, we establish the law.
In the previous post we looked at Revelation 11 (twice) as the seventh angel sounds and the temple in heaven is opened and the "ark of the testament" is seen. This is very closely connected to quote from Luke, thereby Malachi, with verse 26 above and our "change" to a pronation toward the same [spirit] mind of Christ. In all these we are turned to the LORD by His grace in correcting from our rebellious state into being prone to what is "just." The word in both places is dikaios, meaning equitable.
Strong's #1342: dikaios (pronounced dik'-ah-yos) from 1349 (dike – right, as self evident); equitable (in character or act); by implication, innocent, holy (absolutely or relatively):–just, meet, right(-eous).
In Genesis 9 it tells of a "bow" God puts in the clouds as a token of His promise to all living. The word "bow" and word from a root meaning a snare, in the same pattern as the "ark" seen in the temple in heaven in Revelation 11. There we are told the LORD God Almighty comes to "destroy those who destroy the earth." The word earth here is a completely different from those we have looked at (kosmos – adorning, and aion – age) as what God says is ending. This is telling of man actually in the midst of destroying the (ge) entirety of the planet and everything in it. God comes to save us (man) from ourselves (self-destruction by corruption of truth and being led by those who want it that way. They would rather destroy it than turn to righteousness). The trap the Lord set is to catch us to His saving us.
Revelation 11
15 And the seventh angel sounded; and there were great voices in heaven, saying, The kingdoms of this world are become the kingdoms of our Lord, and of his Christ; and he shall reign for ever and ever.
16 And the four and twenty elders, which sat before God on their seats, fell upon their faces, and worshipped God,
17 Saying, We give thee thanks, O Lord God Almighty, which art, and was, and art to come; because thou hast taken to thee thy great power, and hast reigned.
18 And the nations were angry, and thy wrath is come, and the time of the dead, that they should be judged, and that thou should give reward unto thy servants the prophets, and to the saints, and them that fear thy name, small and great; and should destroy them which destroy the earth.
19 And the temple of God was opened in heaven, and there was seen in his temple the ark of his testament: and there were lightnings, and voices, and thunderings, and an earthquake, and great hail.
Genesis 9
8 And God spoke unto Noah, and to his sons with him, saying,
9 And I, behold, I establish my covenant with you, and with your seed after you;
10 And with every living creature that is with you, of the fowl, of the cattle, and of every beast of the earth with you; from all that go out of the ark, to every beast of the earth.
11 And I will establish my covenant with you, neither shall all flesh be cut off any more by the waters of a flood; neither shall there any more be a flood to destroy the earth.
12 And God said, This is the token of the covenant which I make between me and you and every living creature that is with you, for perpetual generations:
13 I do set my bow in the cloud, and it shall be for a token of a covenant between me and the earth.
14 And it shall come to pass, when I bring a cloud over the earth, that the bow shall be seen in the cloud:
15 And I will remember my covenant, which is between me and you and every living creature of all flesh; and the waters shall no more become a flood to destroy all flesh.
16 And the bow shall be in the cloud; and I will look upon it, that I may remember the everlasting covenant between God and every living creature of all flesh that is upon the earth.
17 And God said unto Noah, This is the token of the covenant, which I have established between me and all flesh that is upon the earth.
2 Timothy 2
23 But foolish and unlearned questions avoid, knowing that they do gender strifes.
24 And the servant of the Lord must not strive; but be gentle unto all men, apt to teach, patient,
25 In meekness instructing those that oppose themselves; if God peradventure will give them repentance to the acknowledging of the truth;
26 And that they may recover themselves out of the snare of the devil, who are taken captive by him at his will.
It is time to leave all the old ways behind and come out of the corruption and be justified.
Luke 17
24 For as the lightning, that lightens out of the one part under heaven, shines unto the other part under heaven; so shall also the Son of man be in his day.
25 But first must he suffer many things, and be rejected of this generation.
26 And as it was in the days of Noe, so shall it be also in the days of the Son of man.
27 They did eat, they drank, they married wives, they were given in marriage, until the day that Noah entered into the ark, and the flood came, and destroyed them all.
28 Likewise also as it was in the days of Lot; they did eat, they drank, they bought, they sold, they planted, they builded;
29 But the same day that Lot went out of Sodom it rained fire and brimstone from heaven, and destroyed them all.
30 Even thus shall it be in the day when the Son of man is revealed.
31 In that day, he which shall be upon the housetop, and his stuff in the house, let him not come down to take it away: and he that is in the field, let him likewise not return back.
32 Remember Lot's wife.
33 Whosoever shall seek to save his life shall lose it; and whosoever shall lose his life shall preserve it.
34 I tell you, in that night there shall be two men in one bed; the one shall be taken, and the other shall be left.
35 Two women shall be grinding together; the one shall be taken, and the other left.
36 Two men shall be in the field; the one shall be taken, and the other left.
37 And they answered and said unto him, Where, Lord? And he said unto them, Wheresoever the body is, thither will the eagles be gathered together.
The last verse in Luke 17 tells of a "body" (soma – body intact – together) as whole, and it goes on to tell of eagles "gathered together." In the writing in Genesis 9 telling of the "clouds" and their "gathering" (written "bring" in verse 14) is using the same Hebrew word for both ('anan).
Hebrews 12
1 Wherefore seeing we also are compassed about with so great a cloud of witnesses, let us lay aside every weight, and the sin which doth so easily beset us, and let us run with patience the race that is set before us,
2 Looking unto Jesus the author and finisher of our faith; who for the joy that was set before him endured the cross, despising the shame, and is set down at the right hand of the throne of God.
3 For consider him that endured such contradiction of sinners against himself, lest ye be wearied and faint in your minds.
4 Ye have not yet resisted unto blood, striving against sin.
5 And ye have forgotten the exhortation which speaks unto you as unto children, My son, despise not thou the chastening of the Lord, nor faint when thou art rebuked of him:
6 For whom the Lord loves he corrects, and scourges every son whom he receives.
7 If ye endure chastening, God deals with you as with sons; for what son is he whom the father corrects not?
8 But if ye be without chastisement, whereof all are partakers, then are ye illegitimate, and not sons.
9 Furthermore we have had fathers of our flesh which corrected us, and we gave them reverence: shall we not much rather be in subjection unto the Father of spirits, and live?
10 For they verily for a few days chastened us after their own pleasure; but he for our profit, that we might be partakers of his holiness.
11 Now no chastening for the present seems to be joyous, but grievous: nevertheless afterward it yields the peaceable fruit of righteousness unto them which are exercised thereby.
12 Wherefore lift up the hands which hang down, and the feeble knees;
13 And make straight paths for your feet, lest that which is lame be turned out of the way; but let it rather be healed.
14 Follow peace with all men, and holiness, without which no man shall see the Lord:
15 Looking diligently lest any man fail of the grace of God; lest any root of bitterness springing up trouble you, and thereby many be defiled;
16 Lest there be any fornicator, or profane person, as Esau, who for one morsel of meat sold his birthright.
17 For ye know how that afterward, when he would have inherited the blessing, he was rejected: for he found no place of repentance, though he sought it carefully with tears.
18 For ye are not come unto the mount that might be touched, and that burned with fire, nor unto blackness, and darkness, and tempest,
19 And the sound of a trumpet, and the voice of words; which voice they that heard shunned and rejected that the word should not be spoken to them any more:
20 (For they could not endure that which was commanded, And if so much as a beast touch the mountain, it shall be stoned, or thrust through with a dart:
21 And so terrible was the sight, that Moses said, I exceedingly fear and quake:)
22 But ye are come unto mount Zion, and unto the city of the living God, the heavenly Jerusalem, and to an innumerable company of angels,
23 To the general assembly and church of the firstborn, which are written in heaven, and to God the Judge of all, and to the spirits of just men made perfect,
24 And to Jesus the mediator of the new covenant, and to the blood of sprinkling, that speaks better things than that of Abel.
25 See that ye refuse not him that speaks. For if they escaped not who refused him that spoke on earth, much more shall not we escape, if we turn away from him that speaks from heaven:
26 Whose voice then shook the earth: but now he hath promised, saying, Yet once more I shake not the earth only, but also heaven.
27 And this word, Yet once more, signifying the removing of those things that are shaken, as of things that are made, that those things which cannot be shaken may remain.
28 Wherefore we receiving a kingdom which cannot be moved, let us have grace, whereby we may serve God acceptably with reverence and godly fear:
29 For our God is a consuming fire.