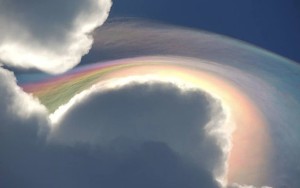 Continuing today with a more concentrated investigation of the "victory." As we have seen in Isaiah 25:8 it is written as, "He will swallow up death in victory," and in 1 Corinthians 15:54 as, "Death is swallowed up in victory."
The context in Isaiah is seen in the surrounding verses which tell of bringing down those who have lifted themselves in God's mountain (seats of power), and we are told just prior these same usurpers (strangers) have been as if a storm against the wall [of Zion]. We are then told of the LORD of hosts (of the armies of heaven) making a feast (feeding with His truth) in this mountain, and this consuming of truth removes the cover (as in the Greek word apocalypse – remove the cover – of untruth). What follows is telling of the result, as He (the LORD of host) has swallowed up death in victory, "and the Lord God will wipe away tears from off all faces; and the rebuke of his people shall he take away from off all the earth: for the Lord hath spoken it. 9 And it shall be said in that day, Lo, this is our God; we have waited for him, and he will save us: this is the Lord; we have waited for him, we will be glad and rejoice in his salvation."
In this same context in 1 Corinthians 15:54 we are told this victory comes when we have gone from corrupted (truth) and the mortality that is its product, and returned to the uncorrupted (truth) and its resulting immortality, then shall what is written be fulfilled, "Death is swallowed up in victory." We see in verse 57 the One defined as the LORD of hosts in Isaiah is here defined as our Lord Jesus Christ, followed by giving us instruction as the hosts (army) He is Lord of. "57 But thanks be to God, which gives us the victory through our Lord Jesus Christ. 58 Therefore, my beloved brethren, be ye steadfast, unmoveable, always abounding in the work of the Lord, forasmuch as ye know that your labour is not in vain in the Lord.
The Greek word translated "victory" is nikos, meaning conquest, as in triumph over something. The word is used three times here in the ending verses of 1 Corinthians 15, and one other time in Matthew 12:20, where it is used to enlighten us to how corruption is vanquished. The events prior to this verse are telling of the Lord being condemned by the religious powers for His decisions about what God's Law intended. It was a battle of the letter of the law against the spirit of what it was intended to accomplish. The Lord in the midst of the encounters says the following, "6 But I say unto you, That in this place is one greater than the temple. 7 But if ye had known what this means, 'I will have mercy, and not sacrifice,' you would not have condemned the guiltless. 8 For the Son of man is Lord even of the Sabbath day."
The quote within this passage is from Hosea 6:6 and is what the Lord was saying they didn't understand. This is what speaks to us today, His spirit to our spirit, the same yesterday, today and forever.
Hosea 6
1 Come, and let us return unto the Lord: for he hath torn, and he will heal us; he hath smitten, and he will bind us up.
2 After two days will he revive us: in the third day he will raise us up, and we shall live in his sight.
3 Then shall we know, if we follow on to know the Lord: his going forth is prepared as the morning; and he shall come unto us as the rain, as the latter and former rain unto the earth.
4 O Ephraim, what shall I do unto thee? O Judah, what shall I do unto thee? for your goodness is as a morning cloud, and as the early dew it goeth away.
5 Therefore have I hewed them by the prophets; I have slain them by the words of my mouth: and thy judgments are as the light that goeth forth.
6 For I desired mercy, and not sacrifice; and the knowledge of God more than burnt offerings.
7 But they like men have transgressed the covenant: there have they dealt treacherously against me.
8 Gilead is a city of them that work iniquity, and is polluted with blood.
9 And as troops of robbers wait for a man, so the company of priests murder in the way by consent: for they commit lewdness.
10 I have seen an horrible thing in the house of Israel: there is the whoredom of Ephraim, Israel is defiled.
11 Also, O Judah, he hath set an harvest for thee, when I returned the captivity of my people.
This is what the Lord tells us He desires most, "the knowledge of God." The Hebrew word translated "God" is Elohiym. It is a word denoting a plural aspect of One God existing immutable in all time, yesterday, today, and forever. This is what they didn't understand. This is my mission (liberty) and message.
Hebrews 13
7 Remember them which have the rule over you, who have spoken unto you the word of God: whose faith follow, considering the end of their conversation.
8 Jesus Christ the same yesterday, and to day, and for ever.
9 Be not carried about with divers and strange doctrines. For it is a good thing that the heart be established with grace; not with meats, which have not profited them that have been occupied therein.
10 We have an altar, whereof they have no right to eat which serve the tabernacle.
11 For the bodies of those beasts, whose blood is brought into the sanctuary by the high priest for sin, are burned without the camp.
12 Wherefore Jesus also, that he might sanctify the people with his own blood, suffered without the gate.
13 Let us go forth therefore unto him without the camp, bearing his reproach.
(See the previous post(s) for context – passages from 2 Kings 1 & 7 specifically. Gatekeepers beware!)
After these first events in Matthew 12 the Lord then tells of the "victory" as He quotes (verses 18 – 21) from Isaiah 42:1 – 3. The passage in Matthew says it is the Lord sending "forth judgment unto victory." The Greek word here for "judgment" is krisis and "victory" is nikos. Those who study along know the word krisis is the word the Lord uses when he tells of the "condemnation" in John 3, "And this is the condemnation (krisis), that light is come into the world, and men loved darkness rather than light, because their deeds were evil." These together are seen as truth being presented opposite the status quo and therefore opposed by the powers that be. It tells of the krisis being in the decision point, the choice between truth and error (incorruption and corruption). When we look at wording in Isaiah we see precisely this when it uses the word "truth" instead of "victory." The idea is the truth is presented, the choice is made, and those accepting it win the victory over death, while those rejecting remain in death.
Isaiah 42
1 Behold my servant, whom I uphold; mine elect, in whom my soul delighteth; I have put my spirit upon him: he shall bring forth judgment to the Gentiles.
2 He shall not cry, nor lift up, nor cause his voice to be heard in the street.
3 A bruised reed shall he not break, and the smoking flax shall he not quench: he shall bring forth judgment unto truth.
4 He shall not fail nor be discouraged, till he have set judgment in the earth: and the isles shall wait for his law.
5 Thus saith God the Lord, he that created the heavens, and stretched them out; he that spread forth the earth, and that which cometh out of it; he that giveth breath unto the people upon it, and spirit to them that walk therein:
6 I the Lord have called thee in righteousness, and will hold thine hand, and will keep thee, and give thee for a covenant of the people, for a light of the Gentiles;
7 To open the blind eyes, to bring out the prisoners from the prison, and them that sit in darkness out of the prison house.
8 I am the Lord: that is my name: and my glory will I not give to another, neither my praise to graven images.
9 Behold, the former things are come to pass, and new things do I declare: before they spring forth I tell you of them.
10 Sing unto the Lord a new song, and his praise from the end of the earth, ye that go down to the sea, and all that is therein; the isles, and the inhabitants thereof.
11 Let the wilderness and the cities thereof lift up their voice, the villages that Kedar doth inhabit: let the inhabitants of the rock sing, let them shout from the top of the mountains.
12 Let them give glory unto the Lord, and declare his praise in the islands.
13 The Lord shall go forth as a mighty man, he shall stir up jealousy like a man of war: he shall cry, yea, roar; he shall prevail against his enemies.
14 I have long time holden my peace; I have been still, and refrained myself: now will I cry like a travailing woman; I will destroy and devour at once.
15 I will make waste mountains and hills, and dry up all their herbs; and I will make the rivers islands, and I will dry up the pools.
16 And I will bring the blind by a way that they knew not; I will lead them in paths that they have not known: I will make darkness light before them, and crooked things straight. These things will I do unto them, and not forsake them.
17 They shall be turned back, they shall be greatly ashamed, that trust in graven images, that say to the molten images, Ye are our gods.
18 Hear, ye deaf; and look, ye blind, that ye may see.
19 Who is blind, but my servant? or deaf, as my messenger that I sent? who is blind as he that is perfect, and blind as the Lord's servant?
20 Seeing many things, but thou observest not; opening the ears, but he heareth not.
21 The Lord is well pleased for his righteousness' sake; he will magnify the law, and make it honourable.
22 But this is a people robbed and spoiled; they are all of them snared in holes, and they are hid in prison houses: they are for a prey, and none delivereth; for a spoil, and none saith, Restore.
23 Who among you will give ear to this? who will hearken and hear for the time to come?
24 Who gave Jacob for a spoil, and Israel to the robbers? did not the Lord, he against whom we have sinned? for they would not walk in his ways, neither were they obedient unto his law.
25 Therefore he hath poured upon him the fury of his anger, and the strength of battle: and it hath set him on fire round about, yet he knew not; and it burned him, yet he laid it not to heart.
Matthew 12
14 Then the Pharisees went out, and held a council against him, how they might destroy him.
15 But when Jesus knew it, he withdrew himself from thence: and great multitudes followed him, and he healed them all;
16 And charged them that they should not make him known:
17 That it might be fulfilled which was spoken by Esaias the prophet, saying,
18 Behold my servant, whom I have chosen; my beloved, in whom my soul is well pleased: I will put my spirit upon him, and he shall shew judgment to the Gentiles.
19 He shall not strive, nor cry; neither shall any man hear his voice in the streets.
20 A bruised reed shall he not break, and smoking flax shall he not quench, till he send forth judgment unto victory.
21 And in his name shall the Gentiles trust.
22 Then was brought unto him one possessed with a devil, blind, and dumb: and he healed him, insomuch that the blind and dumb both spake and saw.
23 And all the people were amazed, and said, Is not this the son of David?
24 But when the Pharisees heard it, they said, This fellow doth not cast out devils, but by Beelzebub the prince of the devils.
25 And Jesus knew their thoughts, and said unto them, Every kingdom divided against itself is brought to desolation; and every city or house divided against itself shall not stand:
26 And if Satan cast out Satan, he is divided against himself; how shall then his kingdom stand?
27 And if I by Beelzebub cast out devils, by whom do your children cast them out? therefore they shall be your judges.
28 But if I cast out devils by the Spirit of God, then the kingdom of God is come unto you.
29 Or else how can one enter into a strong man's house, and spoil his goods, except he first bind the strong man? and then he will spoil his house.
30 He that is not with me is against me; and he that gathereth not with me scattereth abroad.
31 Wherefore I say unto you, All manner of sin and blasphemy shall be forgiven unto men: but the blasphemy against the Holy Ghost shall not be forgiven unto men.
32 And whosoever speaketh a word against the Son of man, it shall be forgiven him: but whosoever speaketh against the Holy Ghost, it shall not be forgiven him, neither in this world, neither in the world to come.
33 Either make the tree good, and his fruit good; or else make the tree corrupt, and his fruit corrupt: for the tree is known by his fruit.
34 O generation of vipers, how can ye, being evil, speak good things? for out of the abundance of the heart the mouth speaketh.
35 A good man out of the good treasure of the heart bringeth forth good things: and an evil man out of the evil treasure bringeth forth evil things.
36 But I say unto you, That every idle word that men shall speak, they shall give account thereof in the day of judgment.
37 For by thy words thou shalt be justified, and by thy words thou shalt be condemned.
38 Then certain of the scribes and of the Pharisees answered, saying, Master, we would see a sign from thee.
39 But he answered and said unto them, An evil and adulterous generation seeketh after a sign; and there shall no sign be given to it, but the sign of the prophet Jonas:
40 For as Jonas was three days and three nights in the whale's belly; so shall the Son of man be three days and three nights in the heart of the earth.
41 The men of Nineveh shall rise in judgment with this generation, and shall condemn it: because they repented at the preaching of Jonas; and, behold, a greater than Jonas is here.
42 The queen of the south shall rise up in the judgment with this generation, and shall condemn it: for she came from the uttermost parts of the earth to hear the wisdom of Solomon; and, behold, a greater than Solomon is here.
43 When the unclean spirit is gone out of a man, he walketh through dry places, seeking rest, and findeth none.
44 Then he saith, I will return into my house from whence I came out; and when he is come, he findeth it empty, swept, and garnished.
45 Then goeth he, and taketh with himself seven other spirits more wicked than himself, and they enter in and dwell there: and the last state of that man is worse than the first. Even so shall it be also unto this wicked generation.
When the Lord is challenged by the powers demanding a sign He responds by saying there shall be no sign given except that of the prophet Jonah. He then defines the sign, "For as Jonas was three days and three nights in the whale's belly; so shall the Son of man be three days and three nights in the heart of the earth." For those who read along, you should recognize the wording from Jonah 2 wherein is written how ("as") he spent the time. As you read it you should also see the context of the Hosea 6.
Jonah 2
1 Then Jonah prayed unto the Lord his God out of the fish's belly,
2 And said, I cried by reason of mine affliction unto the Lord, and he heard me; out of the belly of hell cried I, and thou heardest my voice.
3 For thou hadst cast me into the deep, in the midst of the seas; and the floods compassed me about: all thy billows and thy waves passed over me.
4 Then I said, I am cast out of thy sight; yet I will look again toward thy holy temple.
5 The waters compassed me about, even to the soul: the depth closed me round about, the weeds were wrapped about my head.
6 I went down to the bottoms of the mountains; the earth with her bars was about me for ever: yet hast thou brought up my life from corruption, O Lord my God.
7 When my soul fainted within me I remembered the Lord: and my prayer came in unto thee, into thine holy temple.
8 They that observe lying vanities forsake their own mercy.
9 But I will sacrifice unto thee with the voice of thanksgiving; I will pay that that I have vowed. Salvation is of the Lord.
10 And the Lord spake unto the fish, and it vomited out Jonah upon the dry land.
Repent! because you are destroying yourselves.
As the Lord is being condemned by the powers in Matthew He gives warning against blaspheming (slandering to vilify) the Spirit and tell that it will not be forgiven. This the Divine purposed Spirit of God in his mortal flesh correcting the error, and therefore of course those rejecting it to the point of blasphemy "by their words" show their choice to remain in death's grip (and thereby corruption and mortality).
Revelation 19
10 And I fell at his feet to worship him. And he said unto me, See thou do it not: I am thy fellowservant, and of thy brethren that have the testimony of Jesus: worship God: for the testimony of Jesus is the spirit of prophecy.
11 And I saw heaven opened, and behold a white horse; and he that sat upon him was called Faithful and True, and in righteousness he doth judge and make war.
12 His eyes were as a flame of fire, and on his head were many crowns; and he had a name written, that no man knew, but he himself.
13 And he was clothed with a vesture dipped in blood: and his name is called The Word of God.
14 And the armies which were in heaven followed him upon white horses, clothed in fine linen, white and clean.
15 And out of his mouth goeth a sharp sword, that with it he should smite the nations: and he shall rule them with a rod of iron: and he treadeth the winepress of the fierceness and wrath of Almighty God.
16 And he hath on his vesture and on his thigh a name written, King Of Kings, And Lord Of Lords.
17 And I saw an angel standing in the sun; and he cried with a loud voice, saying to all the fowls that fly in the midst of heaven, Come and gather yourselves together unto the supper of the great God;
18 That ye may eat the flesh of kings, and the flesh of captains, and the flesh of mighty men, and the flesh of horses, and of them that sit on them, and the flesh of all men, both free and bond, both small and great.
19 And I saw the beast, and the kings of the earth, and their armies, gathered together to make war against him that sat on the horse, and against his army.
20 And the beast was taken, and with him the false prophet that wrought miracles before him, with which he deceived them that had received the mark of the beast, and them that worshipped his image. These both were cast alive into a lake of fire burning with brimstone.
21 And the remnant were slain with the sword of him that sat upon the horse, which sword proceeded out of his mouth: and all the fowls were filled with their flesh.