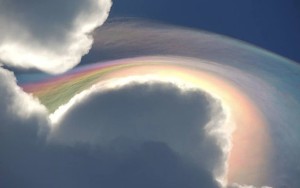 Let us look further into the "death" that is "swallowed" in Victory, which we have seen is written in Isaiah 25:8 as it and the surrounding chapters foretell the events accompanying it, and the verse again quoted in 1 Corinthians 15:54 in telling of it being said after the resurrection (rising from this death) prerequisites have been accomplished (truth and victory join). We saw these are occurring on the earth and with/in a specific generation (ours). The aspect we will see [again] today in more detail is the fact it [death] is what has comes upon humanity through the same consistent human trait of agreeing with advice that is self-centered, and in fact leads into consensual depravity and destruction. This counsel comes from those using crisis (a point when a decision must be made – real or agitated by false accusation) to lead withdraw from the current source (opinion) and in usurping power use (abuse) its liberties in/to lawlessness. It is he origin of "the original sin," listening to advice opposing or misrepresents the clarity that springs from the Source. (They take a little truth and add their own context – keeping it vague but filled with accusation by insinuation.)
As we have seen, the Hebrew word translated "swallow" is bala', and "death" is from maveth. We have looked at Matthew 12 and the Lord telling of His time in the heart of the earth being like the time Jonah spent in the whale's belly. In this chapter we saw the Lord, by quoting Isaiah 42:1 -3, telling of Himself as the LORD of hosts and telling us [by the same substitution and interchangeability] the "victory" and the "truth " are also expressing a plurality of/in One. In this same chapter (Matthew 12) the Lord is the recognized as "the son of David." This is very astute observation being made due to what is written in 2 Samuel 22:5, the treatment He was receiving, and then verified by the Lord later mentioning His time on the earth (in death) as resembling Jonah's. All three of these types are telling of the same obscurity (obscuring the view of) by the hand of rulers and kings who man wanted and chose, instead of doing it God's way.
Here is how David defined his time enduring while the LORD was defeating all his enemies, and out of the hand of Saul, "When the waves of death compassed me, the floods of ungodly men made me afraid (troubled)." Again we see its great similarity to the description in Jonah 2, and both as we have seen in the context Hosea 6. 2 Samuel 22:5 tells us this "death" is the same covering waves of ungodly men, as we are told of in many other scriptural instances. (See the last several posts to understand this in its full context.)
2 Samuel 22
1 And David spake unto the Lord the words of this song in the day that the Lord had delivered him out of the hand of all his enemies, and out of the hand of Saul:
2 And he said, The Lord is my rock, and my fortress, and my deliverer;
3 The God of my rock; in him will I trust: he is my shield, and the horn of my salvation, my high tower, and my refuge, my saviour; thou savest me from violence.
4 I will call on the Lord, who is worthy to be praised: so shall I be saved from mine enemies.
5 When the waves of death compassed me, the floods of ungodly men made me afraid;
6 The sorrows of hell compassed me about; the snares of death prevented me;
7 In my distress I called upon the Lord, and cried to my God: and he did hear my voice out of his temple, and my cry did enter into his ears.
8 Then the earth shook and trembled; the foundations of heaven moved and shook, because he was wroth.
9 There went up a smoke out of his nostrils, and fire out of his mouth devoured: coals were kindled by it.
10 He bowed the heavens also, and came down; and darkness was under his feet.
11 And he rode upon a cherub, and did fly: and he was seen upon the wings of the wind.
12 And he made darkness pavilions round about him, dark waters, and thick clouds of the skies.
13 Through the brightness before him were coals of fire kindled.
14 The Lord thundered from heaven, and the most High uttered his voice.
15 And he sent out arrows, and scattered them; lightning, and discomfited them.
16 And the channels of the sea appeared, the foundations of the world were discovered, at the rebuking of the Lord, at the blast of the breath of his nostrils.
17 He sent from above, he took me; he drew me out of many waters;
18 He delivered me from my strong enemy, and from them that hated me: for they were too strong for me.
19 They prevented me in the day of my calamity: but the Lord was my stay.
20 He brought me forth also into a large place: he delivered me, because he delighted in me.
21 The Lord rewarded me according to my righteousness: according to the cleanness of my hands hath he recompensed me.
22 For I have kept the ways of the Lord, and have not wickedly departed from my God.
23 For all his judgments were before me: and as for his statutes, I did not depart from them.
24 I was also upright before him, and have kept myself from mine iniquity.
25 Therefore the Lord hath recompensed me according to my righteousness; according to my cleanness in his eye sight.
26 With the merciful thou wilt shew thyself merciful, and with the upright man thou wilt shew thyself upright.
27 With the pure thou wilt shew thyself pure; and with the froward thou wilt shew thyself unsavoury.
28 And the afflicted people thou wilt save: but thine eyes are upon the haughty, that thou mayest bring them down.
29 For thou art my lamp, O Lord: and the Lord will lighten my darkness.
30 For by thee I have run through a troop: by my God have I leaped over a wall.
31 As for God, his way is perfect; the word of the Lord is tried: he is a buckler to all them that trust in him.
32 For who is God, save the Lord? and who is a rock, save our God?
33 God is my strength and power: and he maketh my way perfect.
34 He maketh my feet like hinds' feet: and setteth me upon my high places.
35 He teacheth my hands to war; so that a bow of steel is broken by mine arms.
36 Thou hast also given me the shield of thy salvation: and thy gentleness hath made me great.
37 Thou hast enlarged my steps under me; so that my feet did not slip.
38 I have pursued mine enemies, and destroyed them; and turned not again until I had consumed them.
39 And I have consumed them, and wounded them, that they could not arise: yea, they are fallen under my feet.
40 For thou hast girded me with strength to battle: them that rose up against me hast thou subdued under me.
41 Thou hast also given me the necks of mine enemies, that I might destroy them that hate me.
42 They looked, but there was none to save; even unto the Lord, but he answered them not.
43 Then did I beat them as small as the dust of the earth, I did stamp them as the mire of the street, and did spread them abroad.
44 Thou also hast delivered me from the strivings of my people, thou hast kept me to be head of the heathen: a people which I knew not shall serve me.
45 Strangers shall submit themselves unto me: as soon as they hear, they shall be obedient unto me.
46 Strangers shall fade away, and they shall be afraid out of their close places.
47 The Lord liveth; and blessed be my rock; and exalted be the God of the rock of my salvation.
48 It is God that avengeth me, and that bringeth down the people under me.
49 And that bringeth me forth from mine enemies: thou also hast lifted me up on high above them that rose up against me: thou hast delivered me from the violent man.
50 Therefore I will give thanks unto thee, O Lord, among the heathen, and I will sing praises unto thy name.
51 He is the tower of salvation for his king: and sheweth mercy to his anointed, unto David, and to his seed for evermore.
The death swallowed up is also told of using the same words in Numbers 16 where it is recorded of the men who opposed God by opposing Moses are swallowed alive by the earth. It is defining the pattern and seen here in the rebellion of the sons of Korah.
Numbers 16
1 Now Korah, the son of Izhar, the son of Kohath, the son of Levi, and Dathan and Abiram, the sons of Eliab, and On, the son of Peleth, sons of Reuben, took men:
2 And they rose up before Moses, with certain of the children of Israel, two hundred and fifty princes of the assembly, famous in the congregation, men of renown:
3 And they gathered themselves together against Moses and against Aaron, and said unto them, Ye take too much upon you, seeing all the congregation are holy, every one of them, and the Lord is among them: wherefore then lift ye up yourselves above the congregation of the Lord?
4 And when Moses heard it, he fell upon his face:
5 And he spake unto Korah and unto all his company, saying, Even to morrow the Lord will shew who are his, and who is holy; and will cause him to come near unto him: even him whom he hath chosen will he cause to come near unto him.
6 This do; Take you censers, Korah, and all his company;
7 And put fire therein, and put incense in them before the Lord to morrow: and it shall be that the man whom the Lord doth choose, he shall be holy: ye take too much upon you, ye sons of Levi.
8 And Moses said unto Korah, Hear, I pray you, ye sons of Levi:
9 Seemeth it but a small thing unto you, that the God of Israel hath separated you from the congregation of Israel, to bring you near to himself to do the service of the tabernacle of the Lord, and to stand before the congregation to minister unto them?
10 And he hath brought thee near to him, and all thy brethren the sons of Levi with thee: and seek ye the priesthood also?
11 For which cause both thou and all thy company are gathered together against the Lord: and what is Aaron, that ye murmur against him?
12 And Moses sent to call Dathan and Abiram, the sons of Eliab: which said, We will not come up:
13 Is it a small thing that thou hast brought us up out of a land that floweth with milk and honey, to kill us in the wilderness, except thou make thyself altogether a prince over us?
14 Moreover thou hast not brought us into a land that floweth with milk and honey, or given us inheritance of fields and vineyards: wilt thou put out the eyes of these men? we will not come up.
15 And Moses was very wroth, and said unto the Lord, Respect not thou their offering: I have not taken one ass from them, neither have I hurt one of them.
16 And Moses said unto Korah, Be thou and all thy company before the Lord, thou, and they, and Aaron, to morrow:
17 And take every man his censer, and put incense in them, and bring ye before the Lord every man his censer, two hundred and fifty censers; thou also, and Aaron, each of you his censer.
18 And they took every man his censer, and put fire in them, and laid incense thereon, and stood in the door of the tabernacle of the congregation with Moses and Aaron.
19 And Korah gathered all the congregation against them unto the door of the tabernacle of the congregation: and the glory of the Lord appeared unto all the congregation.
20 And the Lord spake unto Moses and unto Aaron, saying,
21 Separate yourselves from among this congregation, that I may consume them in a moment.
22 And they fell upon their faces, and said, O God, the God of the spirits of all flesh, shall one man sin, and wilt thou be wroth with all the congregation?
23 And the Lord spake unto Moses, saying,
24 Speak unto the congregation, saying, Get you up from about the tabernacle of Korah, Dathan, and Abiram.
25 And Moses rose up and went unto Dathan and Abiram; and the elders of Israel followed him.
26 And he spake unto the congregation, saying, Depart, I pray you, from the tents of these wicked men, and touch nothing of their's, lest ye be consumed in all their sins.
27 So they gat up from the tabernacle of Korah, Dathan, and Abiram, on every side: and Dathan and Abiram came out, and stood in the door of their tents, and their wives, and their sons, and their little children.
28 And Moses said, Hereby ye shall know that the Lord hath sent me to do all these works; for I have not done them of mine own mind.
29 If these men die the common death of all men, or if they be visited after the visitation of all men; then the Lord hath not sent me.
30 But if the Lord make a new thing, and the earth open her mouth, and swallow them up, with all that appertain unto them, and they go down quick into the pit; then ye shall understand that these men have provoked the Lord.
31 And it came to pass, as he had made an end of speaking all these words, that the ground clave asunder that was under them:
32 And the earth opened her mouth, and swallowed them up, and their houses, and all the men that appertained unto Korah, and all their goods.
33 They, and all that appertained to them, went down alive into the pit, and the earth closed upon them: and they perished from among the congregation.
34 And all Israel that were round about them fled at the cry of them: for they said, Lest the earth swallow us up also.
This aspect – this death – that is swallowed up by truth is that of being led away from God by men (apostasy – apo stasis). It is rebellion away from God and His chosen.
From Strong's Greek Dictionary: Strong's #4714: stasis (pronounced stas'-is) from the base of 2476; a standing (properly, the act), i.e. (by analogy) position (existence); by implication, a popular uprising; figuratively, controversy:–dissension, insurrection, X standing, uproar.
It is speaking of what He must overcome when He comes – remove what is obscuring the view of the Truth. The men in control have led humanity into their hell, and this is the battle he is waging right now at His coming. That is what this message is – it the battle against those men sitting in God's seats.
It isn't a war of His coming to send men to hell. It is to rescue a world having been led into its pit by those who are in control. Come out from among them! "lest ye be consumed in all their sins."
Ephesians 6
10 Finally, my brethren, be strong in the Lord, and in the power of his might.
11 Put on the whole armour of God, that ye may be able to stand against the wiles of the devil.
12 For we wrestle not against flesh and blood, but against principalities, against powers, against the rulers of the darkness of this world, against spiritual wickedness in high places.
13 Wherefore take unto you the whole armour of God, that ye may be able to withstand in the evil day, and having done all, to stand.
14 Stand therefore, having your loins girt about with truth, and having on the breastplate of righteousness;
15 And your feet shod with the preparation of the gospel of peace;
16 Above all, taking the shield of faith, wherewith ye shall be able to quench all the fiery darts of the wicked.
17 And take the helmet of salvation, and the sword of the Spirit, which is the word of God:
18 Praying always with all prayer and supplication in the Spirit, and watching thereunto with all perseverance and supplication for all saints;
19 And for me, that utterance may be given unto me, that I may open my mouth boldly, to make known the mystery of the gospel,
20 For which I am an ambassador in bonds: that therein I may speak boldly, as I ought to speak.
Psalms 85 has a postscript that reads, "A Psalm for the sons of Korah." It is a call to the rebels to repent in this way.
Psalms 85
1 Lord, thou hast been favourable unto thy land: thou hast brought back the captivity of Jacob.
2 Thou hast forgiven the iniquity of thy people, thou hast covered all their sin. Selah.
3 Thou hast taken away all thy wrath: thou hast turned thyself from the fierceness of thine anger.
4 Turn us, O God of our salvation, and cause thine anger toward us to cease.
5 Wilt thou be angry with us for ever? wilt thou draw out thine anger to all generations?
6 Wilt thou not revive us again: that thy people may rejoice in thee?
7 Shew us thy mercy, O Lord, and grant us thy salvation.
8 I will hear what God the Lord will speak: for he will speak peace unto his people, and to his saints: but let them not turn again to folly.
9 Surely his salvation is nigh them that fear him; that glory may dwell in our land.
10 Mercy and truth are met together; righteousness and peace have kissed each other.
11 Truth shall spring out of the earth; and righteousness shall look down from heaven.
12 Yea, the Lord shall give that which is good; and our land shall yield her increase.
13 Righteousness shall go before him; and shall set us in the way of his steps.
Here again is the closing part of the book of Hosea. It tells of the self destruction by these same means. The quote that follows "death is swallowed up in Victory" (in 1 Corinthians15:55) is from Hosea 13:14.
We are God's people and in the name of the LORD of hosts I AM speaking to His.
Hosea 13
9 O Israel, thou hast destroyed thyself; but in me is thine help.
10 I will be thy king: where is any other that may save thee in all thy cities? and thy judges of whom thou saidst, Give me a king and princes?
11 I gave thee a king in mine anger, and took him away in my wrath.
12 The iniquity of Ephraim is bound up; his sin is hid.
13 The sorrows of a travailing woman shall come upon him: he is an unwise son; for he should not stay long in the place of the breaking forth of children.
14 I will ransom them from the power of the grave; I will redeem them from death: O death, I will be thy plagues; O grave, I will be thy destruction: repentance shall be hid from mine eyes.
15 Though he be fruitful among his brethren, an east wind shall come, the wind of the Lord shall come up from the wilderness, and his spring shall become dry, and his fountain shall be dried up: he shall spoil the treasure of all pleasant vessels.
16 Samaria shall become desolate; for she hath rebelled against her God: they shall fall by the sword: their infants shall be dashed in pieces, and their women with child shall be ripped up.
Hosea 14
1 O Israel, return unto the Lord thy God; for thou hast fallen by thine iniquity.
2 Take with you words, and turn to the Lord: say unto him, Take away all iniquity, and receive us graciously: so will we render the calves of our lips.
3 Asshur shall not save us; we will not ride upon horses: neither will we say any more to the work of our hands, Ye are our gods: for in thee the fatherless findeth mercy.
4 I will heal their backsliding, I will love them freely: for mine anger is turned away from him.
5 I will be as the dew unto Israel: he shall grow as the lily, and cast forth his roots as Lebanon.
6 His branches shall spread, and his beauty shall be as the olive tree, and his smell as Lebanon.
7 They that dwell under his shadow shall return; they shall revive as the corn, and grow as the vine: the scent thereof shall be as the wine of Lebanon.
8 Ephraim shall say, What have I to do any more with idols? I have heard him, and observed him: I am like a green fir tree. From me is thy fruit found.
9 Who is wise, and he shall understand these things? prudent, and he shall know them? for the ways of the Lord are right, and the just shall walk in them: but the transgressors shall fall therein.