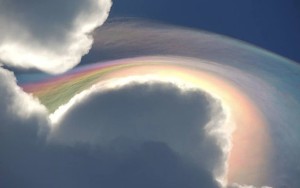 Continuing: Biblegateway.com has their verse of the day as 1 John 2:15 & 16, "Love not the world, neither the things that are in the world. If any man love the world, the love of the Father is not in him. For all that is in the world, the lust of the flesh, and the lust of the eyes, and the pride of life, is not of the Father, but is of the world." Either knowingly or not [it matters not – either is Spirit directed] these verse witness to the deepest meaning of the last "hour." Verse 18 of the chapter tells of it being the "last time" and there being many antichrists, and our knowing it is [the last time] by this aspect. The following verses tell of the falling away (apostasy of those who went out from us), and then of their denial of the incarnation (due to their (apo-stasis), state of away-ness – rebellion). Next is fully defined the incarnation and the warning against succumbing to seduction of the apostate rebels' denial.
The Greek word translated twice in verse 18 "time" is hora, meaning hour.
1 John 2
17 And the world passes away, and the lust thereof: but he that doeth the will of God abides for ever.
18 Little children, it is the last time: and as ye have heard that antichrist shall come, even now are there many antichrists; whereby we know that it is the last time.
19 They went out from us, but they were not of us; for if they had been of us, they would no doubt have continued with us: but they went out, that they might be made manifest that they were not all of us.
20 But ye have an unction (same as anointing in verse 27) from the Holy One, and ye know all things.
21 I have not written unto you because ye know not the truth, but because ye know it, and that no lie is of the truth.
22 Who is a liar but he that denies that Jesus is the Christ? He is antichrist, that denies the Father and the Son.
23 Whosoever denies the Son, the same hath not the Father: he that acknowledges the Son hath the Father also.
24 Let that therefore abide in you, which ye have heard from the beginning. If that which ye have heard from the beginning shall remain in you, ye also shall continue in the Son, and in the Father.
25 And this is the promise that he hath promised us, even eternal life.
26 These things have I written unto you concerning them that seduce you.
27 But the anointing which ye have received of him abides in you, and ye need not that any man teach you: but as the same anointing teaches you of all things, and is truth, and is no lie, and even as it hath taught you, ye shall abide in him.
28 And now, little children, abide in him; that, when he shall appear, we may have confidence, and not be ashamed before him at his coming.
29 If ye know that he is righteous, ye know that every one that doeth righteousness is born of him.
The verses tell of the teaching that comes as the anointing (chrisma), and it then identifies the "Holy One" anointing as the same Anointed (Christos). The name Jesus (Jehovah Salvation) is telling of the incarnation of the Father as the Son, and therefore it is impossible to have One only, without having (accepting Father, Son and Holy Spirit) the plurality in the One. Here we also see the anointing incarnated into human form in the Christos as He delivers the same (Holy Spirit) anointing in/to us, and therefore we see the following verses (chapter 3) telling of our new identity.
1 John 3
1 Behold, what manner of love the Father hath bestowed upon us, that we should be called the sons of God: therefore the world knows us not, because it knew him not.
2 Beloved, now are we the sons of God, and it doth not yet appear what we shall be: but we know that, when he shall appear, we shall be like him; for we shall see him as he is.
3 And every man that hath this hope in him purifies himself, even as he is pure.
4 Whosoever commits sin transgresses also the law: for sin is the transgression of the law.
5 And ye know that he was manifested to take away our sins; and in him is no sin.
6 Whosoever abides in him sins not: whosoever sins hath not seen him, neither known him.
7 Little children, let no man deceive you: he that doeth righteousness is righteous, even as he is righteous.
8 He that commits sin is of the devil; for the devil sins from the beginning. For this purpose the Son of God was manifested, that he might destroy the works of the devil.
9 Whosoever is born of God doth not commit sin; for his seed remains in him: and he cannot sin, because he is born of God.
10 In this the children of God are manifest, and the children of the devil: whosoever doeth not righteousness is not of God, neither he that loves not his brother.
11 For this is the message that ye heard from the beginning, that we should love one another.
12 Not as Cain, who was of that wicked one, and slew his brother. And wherefore slew he him? Because his own works were evil, and his brother's righteous.
13 Marvel not, my brethren, if the world hate you.
14 We know that we have passed from death unto life, because we love the brethren. He that loves not his brother abides in death.
15 Whosoever hates his brother is a murderer: and ye know that no murderer hath eternal life abiding in him.
16 Hereby perceive we the love of God, because he laid down his life for us: and we ought to lay down our lives for the brethren.
17 But whoso hath this world's good, and sees his brother have need, and shuts up his bowels of compassion from him, how dwells the love of God in him?
18 My little children, let us not love in word, neither in tongue; but in deed and in truth.
19 And hereby we know that we are of the truth, and shall assure our hearts before him.
20 For if our heart condemn us, God is greater than our heart, and knows all things.
21 Beloved, if our heart condemn us not, then have we confidence toward God.
22 And whatsoever we ask, we receive of him, because we keep his commandments, and do those things that are pleasing in his sight.
23 And this is his commandment, That we should believe on the name of his Son Jesus Christ, and love one another, as he gave us commandment.
24 And he that keeps his commandments dwells in him, and he in him. And hereby we know that he abides in us, by the Spirit which he hath given us.
The incarnation as son and the accompanying obligation is self-imposed when we realize the Lord's example, as we are told in verse 16 above. The next verse exhorts us to willingly give what we have received and it defines it as the "world's good." The word "good" here is bios, meaning life, as in the means of it. This again is telling of the anointing and passing it on to a world in need of its life. The same word is translated as "life" in 1 John 2:16 in telling of the "pride of life." The word "pride" is alazoneia, meaning boasting or bragging about what we have. It is the contrast between the way of the world, bragging about having the means of life, or of giving it away to the world as the Lord did. This is what we have been taught from the beginning.
Here again is the incarnation defined:
Philippians 2
1 If there be therefore any consolation in Christ, if any comfort of love, if any fellowship of the Spirit, if any bowels and mercies,
2 Fulfil ye my joy, that ye be likeminded, having the same love, being of one accord, of one mind.
3 Let nothing be done through strife or vainglory; but in lowliness of mind let each esteem other better than themselves.
4 Look not every man on his own things, but every man also on the things of others.
5 Let this mind be in you, which was also in Christ Jesus:
6 Who, being in the form of God, thought it not robbery to be equal with God:
7 But made himself of no reputation, and took upon him the form of a servant, and was made in the likeness of men:
8 And being found in fashion as a man, he humbled himself, and became obedient unto death, even the death of the cross.
9 Wherefore God also hath highly exalted him, and given him a name which is above every name:
10 That at the name of Jesus every knee should bow, of things in heaven, and things in earth, and things under the earth;
11 And that every tongue should confess that Jesus Christ is Lord, to the glory of God the Father.
12 Wherefore, my beloved, as ye have always obeyed, not as in my presence only, but now much more in my absence, work out your own salvation with fear and trembling.
13 For it is God which works in you both to will and to do of his good pleasure.
14 Do all things without murmurings and disputings:
15 That ye may be blameless and harmless, the sons of God, without rebuke, in the midst of a crooked and perverse nation, among whom ye shine as lights in the world;
16 Holding forth the word of life; that I may rejoice in the day of Christ, that I have not run in vain, neither laboured in vain.
17 Yea, and if I be offered upon the sacrifice and service of your faith, I joy, and rejoice with you all.
18 For the same cause also do ye joy, and rejoice with me.
19 But I trust in the Lord Jesus to send Timotheus shortly unto you, that I also may be of good comfort, when I know your state.
20 For I have no man likeminded, who will naturally care for your state.
21 For all seek their own, not the things which are Jesus Christ's.
22 But ye know the proof of him, that, as a son with the father, he hath served with me in the gospel.
The word hora is translated "high time" in Romans 13:11 urging us to awake (to this philadelphia – brotherly love). Romans 12 ends with quoting (verse 20) from Proverbs 25 which tells of humbling ourselves, and is what James 4 tells of the Lord being the one who elevates us.
Romans 12
5 So we, being many, are one body in Christ, and every one members one of another.
6 Having then gifts differing according to the grace that is given to us, whether prophecy, let us prophesy according to the proportion of faith;
7 Or ministry, let us wait on our ministering: or he that teaches, on teaching;
8 Or he that exhorts, on exhortation: he that gives, let him do it with simplicity; he that rules, with diligence; he that shows mercy, with cheerfulness.
9 Let love be without dissimulation. Abhor that which is evil; cleave to that which is good.
10 Be kindly affectioned one to another with brotherly love; in honour preferring one another;
11 Not slothful in business; fervent in spirit; serving the Lord;
12 Rejoicing in hope; patient in tribulation; continuing instant in prayer;
13 Distributing to the necessity of saints; given to hospitality.
14 Bless them which persecute you: bless, and curse not.
15 Rejoice with them that do rejoice, and weep with them that weep.
16 Be of the same mind one toward another. Mind not high things, but condescend to men of low estate. Be not wise in your own conceits.
17 Recompense to no man evil for evil. Provide things honest in the sight of all men.
18 If it be possible, as much as lies in you, live peaceably with all men.
19 Dearly beloved, avenge not yourselves, but rather give place unto wrath: for it is written, Vengeance is mine; I will repay, says the Lord.
20 Therefore if your enemy hunger, feed him; if he thirst, give him drink: for in so doing thou shalt heap coals of fire on his head.
21 Be not overcome of evil, but overcome evil with good.
Romans n13
1 Let every soul be subject unto the higher powers. For there is no power but of God: the powers that be are ordained of God.
2 Whosoever therefore resists the power, resists the ordinance of God: and they that resist shall receive to themselves damnation.
3 For rulers are not a terror to good works, but to the evil. Wilt thou then not be afraid of the power? do that which is good, and thou shalt have praise of the same:
4 For he is the minister of God to thee for good. But if thou do that which is evil, be afraid; for he bears not the sword in vain: for he is the minister of God, a revenger to execute wrath upon him that doeth evil.
5 Wherefore ye must needs be subject, not only for wrath, but also for conscience sake.
6 For for this cause pay ye tribute also: for they are God's ministers, attending continually upon this very thing.
7 Render therefore to all their dues: tribute to whom tribute is due; custom to whom custom; fear to whom fear; honour to whom honour.
8 Owe no man any thing, but to love one another: for he that loves another hath fulfilled the law.
9 For this, Thou shalt not commit adultery, Thou shalt not kill, Thou shalt not steal, Thou shalt not bear false witness, Thou shalt not covet; and if there be any other commandment, it is briefly comprehended in this saying, namely, Thou shalt love thy neighbour as thyself.
10 Love works no ill to his neighbour: therefore love is the fulfilling of the law.
11 And that, knowing the time, that now it is high time to awake out of sleep: for now is our salvation nearer than when we believed.
12 The night is far spent, the day is at hand: let us therefore cast off the works of darkness, and let us put on the armour of light.
13 Let us walk honestly, as in the day; not in rioting and drunkenness, not in chambering and wantonness, not in strife and envying.
14 But put ye on the Lord Jesus Christ, and make not provision for the flesh, to fulfil the lusts thereof.
James 4
1 From whence come wars and fightings among you? come they not hence, even of your lusts that war in your members?
2 Ye lust, and have not: ye kill, and desire to have, and cannot obtain: ye fight and war, yet ye have not, because ye ask not.
3 Ye ask, and receive not, because ye ask amiss, that ye may consume it upon your lusts.
4 Ye adulterers and adulteresses, know ye not that the friendship of the world is enmity with God? whosoever therefore will be a friend of the world is the enemy of God.
5 Do ye think that the scripture says in vain, The spirit that dwells in us lusts to envy?
6 But he gives more grace. Wherefore he says, God resists the proud, but gives grace unto the humble.
7 Submit yourselves therefore to God. Resist the devil, and he will flee from you.
8 Draw nigh to God, and he will draw nigh to you. Cleanse your hands, ye sinners; and purify your hearts, ye double minded.
9 Be afflicted, and mourn, and weep: let your laughter be turned to mourning, and your joy to heaviness.
10 Humble yourselves in the sight of the Lord, and he shall lift you up.
11 Speak not evil one of another, brethren. He that speaks evil of his brother, and judges his brother, speaks evil of the law, and judges the law: but if thou judge the law, thou art not a doer of the law, but a judge.
12 There is one lawgiver, who is able to save and to destroy: who art thou that judges another?
13 Go to now, ye that say, To day or to morrow we will go into such a city, and continue there a year, and buy and sell, and get gain:
14 Whereas ye know not what shall be on the morrow. For what is your life? It is even a vapour, that appears for a little time, and then vanishes away.
15 For that ye ought to say, If the Lord will, we shall live, and do this, or that.
16 But now ye rejoice in your boastings: all such rejoicing is evil.
17 Therefore to him that knows to do good, and doeth it not, to him it is sin.
James 5
1 Go to now, ye rich men, weep and howl for your miseries that shall come upon you.
2 Your riches are corrupted, and your garments are motheaten.
3 Your gold and silver is cankered; and the rust of them shall be a witness against you, and shall eat your flesh as it were fire. Ye have heaped treasure together for the last days.
4 Behold, the hire of the labourers who have reaped down your fields, which is of you kept back by fraud, cries: and the cries of them which have reaped are entered into the ears of the Lord of sabaoth (hosts).
5 Ye have lived in pleasure on the earth, and been wanton; ye have nourished your hearts, as in a day of slaughter.
6 Ye have condemned and killed the just; and he doth not resist you.
7 Be patient therefore, brethren, unto the coming of the Lord. Behold, the husbandman waits for the precious fruit of the earth, and hath long patience for it, until he receive the early and latter rain.
8 Be ye also patient; stablish your hearts: for the coming of the Lord draws nigh.
9 Grudge not one against another, brethren, lest ye be condemned: behold, the judge stands before the door.
10 Take, my brethren, the prophets, who have spoken in the name of the Lord, for an example of suffering affliction, and of patience.
11 Behold, we count them happy which endure. Ye have heard of the patience of Job, and have seen the end of the Lord; that the Lord is very pitiful, and of tender mercy.
12 But above all things, my brethren, swear not, neither by heaven, neither by the earth, neither by any other oath: but let your yea be yea; and your nay, nay; lest ye fall into condemnation.
13 Is any among you afflicted? let him pray. Is any merry? let him sing psalms.
14 Is any sick among you? let him call for the elders of the church; and let them pray over him, anointing him with oil in the name of the Lord:
15 And the prayer of faith shall save the sick, and the Lord shall raise him up; and if he have committed sins, they shall be forgiven him.
16 Confess your faults one to another, and pray one for another, that ye may be healed. The effectual fervent prayer of a righteous man avails much.
17 Elias was a man subject to like passions as we are, and he prayed earnestly that it might not rain: and it rained not on the earth by the space of three years and six months.
18 And he prayed again, and the heaven gave rain, and the earth brought forth her fruit.
19 Brethren, if any of you do err from the truth, and one convert him;
20 Let him know, that he which converts the sinner from the error of his way shall save a soul from death, and shall hide a multitude of sins.