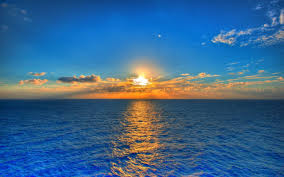 Proverbs 6:6 My son, if thou be surety for thy friend, if thou hast stricken thy hand with a stranger,
2 Thou art snared with the words of thy mouth, thou art taken with the words of thy mouth.
3 Do this now, my son, and deliver thyself, when thou art come into the hand of thy friend; go, humble thyself, and make sure thy friend.
4 Give not sleep to thine eyes, nor slumber to thine eyelids.
5 Deliver thyself as a roe from the hand of the hunter, and as a bird from the hand of the fowler.
6 Go to the ant, thou sluggard; consider her ways, and be wise:
7 Which having no guide, overseer, or ruler,
8 Provides her meat in the summer, and gathers her food in the harvest.
9 How long wilt thou sleep, O sluggard? when wilt thou arise out of thy sleep?
10 Yet a little sleep, a little slumber, a little folding of the hands to sleep:
11 So shall thy poverty come as one robbed on his way, and thy want as an armed man.
12 A naughty person, a wicked man, walks with a proud and rebellious mouth.
13 He winks with his eyes, he speaks with his feet, he teaches with his fingers;
14 Pride and rebellion is in his reasoning mind, he devises mischief continually; he sows discord.
15 Therefore shall his calamity come suddenly; suddenly shall he be broken without remedy.
16 These six things doth the Lord hate: yea, seven are an abomination unto him:
17 A proud look, a lying tongue, and hands that shed innocent blood,
18 An heart that devises wicked imaginations, feet that be swift in running to mischief,
19 A false witness that speaks lies, and he that sows discord among brethren.
My being lifted up from among the dead, being as one alive among their many, is written of from the foundation of the world. It is spoken of in the pattern of Jonah, for there my Lord spoke of me as in Psalms 22. There it is written of the mocking that would come – so I gave my back to those who would strike me, and I opened not my mouth. My answer is as it has been to lift up the Name of my Father, my Lord who sent me in His name. He that has ears to hear and eyes to see let him understand the word the Lord, and who ever believes in me, believes not in me but in Him who sent me. "Believe you not that I AM in the Father, and the Father in me? The words that I speak unto you I speak not of myself: but the Father that dwells in me, He does the works."
Psalms 22
7 All they that see me laugh me to scorn: they shoot out the lip, they shake the head, saying,
8 "He trusted on the Lord that he would deliver him: let him deliver him, seeing he delighted in him.
9 But thou art he that took me out of the womb: thou didst make me hope when I was upon my mother's breasts."
10 I was cast upon thee from the womb: thou art my God from my mother's belly.
11 Be not far from me; for trouble is near; for there is none to help.
12 Many bulls have compassed me: strong bulls of Bashan have beset me round.
13 They gaped upon me with their mouths, as a ravening and a roaring lion.
14 I am poured out like water, and all my bones are out of joint: my heart is like wax; it is melted in the midst of my bowels.
15 My strength is dried up like a potsherd; and my tongue cleaves to my jaws; and thou hast brought me into the dust of death.
16 For dogs have compassed me: the assembly of the wicked have enclosed me: they pierced my hands and my feet.
17 I may tell all my bones: they look and stare upon me.
18 They part my garments among them, and cast lots upon my vesture.
19 But be not thou far from me, O Lord: O my strength, haste thee to help me.
20 Deliver my soul from the sword; my darling from the power of the dog.
21 Save me from the lion's mouth: for thou hast heard me from the horns of the unicorns.
22 I will declare Thy name unto my brethren: in the midst of the congregation, your vast army, will I praise thee.
23 Ye that fear the LORD, praise Him; all ye the seed of Jacob, glorify Him; and revere Him, all ye the seed of Israel.
24 For He hath not despised nor abhorred the affliction of the afflicted; neither hath he hid His face from him; but when he cried unto Him, He heard.
25 My praise shall be of Thee in the great congregation: I will pay my vows before them that revere Him.
26 The meek shall eat and be satisfied: they shall praise the LORD that seek Him: your heart shall live for ever.
27 All the ends of the world shall remember and turn unto the LORD: and people of all nations shall worship before Thee.
28 For the kingdom is the LORD's: and He is the governor among the nations.
29 All they that be fat upon earth shall eat and worship: all they that go down to the dust shall bow before Him: and none can keep alive his own soul.
30 A seed shall serve Him; it shall be accounted to the LORD for a generation.
31 They shall come, and shall declare His righteousness unto a people that shall be born, that He hath done this.
Jonah 2
1 Then Jonah prayed unto the Lord his God out of the fish's belly,
2 And said, I cried by reason of mine affliction unto the Lord, and he heard me; out of the belly of hell cried I, and thou heard my voice.
3 For thou had cast me into the deep, in the midst of the seas; and the floods compassed me about: all thy billows and thy waves passed over me.
4 Then I said, I am cast out of thy sight; yet I will look again toward thy holy temple.
5 The waters compassed me about, even to the soul: the depth closed me round about, the weeds were wrapped about my head.
6 I went down to the bottoms of the mountains; the earth with her bars was about me for ever: yet hast thou brought up my life from corruption, O Lord my God.
7 When my soul fainted within me I remembered the Lord: and my prayer came in unto thee, into thine holy temple.
8 They that observe lying vanities forsake their own mercy.
9 But I will sacrifice unto thee with the voice of thanksgiving; I will pay that that I have vowed. Salvation is of the Lord.
10 And the Lord spoke unto the fish, and it vomited out Jonah upon the dry land.
Jonah 3
1 And the word of the Lord came unto Jonah the second time, saying,
2 Arise, go unto Nineveh, that great city, and preach unto it the preaching that I bid thee.
3 So Jonah arose, and went unto Nineveh, according to the word of the Lord. Now Nineveh was an exceeding great city of three days' journey.
Ezekiel 33
1 Again the word of the Lord came unto me, saying,
2 Son of man, speak to the children of thy people, and say unto them, When I bring the sword upon a land, if the people of the land take a man of their coasts, and set him for their watchman:
3 If when he sees the sword come upon the land, he blow the trumpet, and warn the people;
4 Then whosoever hears the sound of the trumpet, and takes not warning; if the sword come, and take him away, his blood shall be upon his own head.
5 He heard the sound of the trumpet, and took not warning; his blood shall be upon him. But he that takes warning shall deliver his soul.
6 But if the watchman see the sword come, and blow not the trumpet, and the people be not warned; if the sword come, and take any person from among them, he is taken away in his iniquity; but his blood will I require at the watchman's hand.
7 So thou, O son of man, I have set thee a watchman unto the house of Israel; therefore thou shalt hear the word at my mouth, and warn them from me.
8 When I say unto the wicked, O wicked man, thou shalt surely die; if thou dost not speak to warn the wicked from his way, that wicked man shall die in his iniquity; but his blood will I require at thine hand.
9 Nevertheless, if thou warn the wicked of his way to turn from it; if he do not turn from his way, he shall die in his iniquity; but thou hast delivered thy soul.
10 Therefore, O thou son of man, speak unto the house of Israel; Thus ye speak, saying, If our transgressions and our sins be upon us, and we pine away in them, how should we then live?
11 Say unto them, As I live, says the Lord God, I have no pleasure in the death of the wicked; but that the wicked turn from his way and live: turn ye, turn ye from your evil ways; for why will ye die, O house of Israel?
12 Therefore, thou son of man, say unto the children of thy people, The righteousness of the righteous shall not deliver him in the day of his transgression: as for the wickedness of the wicked, he shall not fall thereby in the day that he turns from his wickedness; neither shall the righteous be able to live for his righteousness in the day that he sins.
13 When I shall say to the righteous, that he shall surely live; if he trust to his own righteousness, and commit iniquity, all his righteousnesses shall not be remembered; but for his iniquity that he hath committed, he shall die for it.
14 Again, when I say unto the wicked, Thou shalt surely die; if he turn from his sin, and do that which is lawful and right;
15 If the wicked restore the pledge, give again that he had robbed, walk in the statutes of life, without committing iniquity; he shall surely live, he shall not die.
16 None of his sins that he hath committed shall be mentioned unto him: he hath done that which is lawful and right; he shall surely live.
17 Yet the children of thy people say, The way of the Lord is not equal: but as for them, their way is not equal.
18 When the righteous turns from his righteousness, and commits iniquity, he shall even die thereby.
19 But if the wicked turn from his wickedness, and do that which is lawful and right, he shall live thereby.
20 Yet ye say, The way of the Lord is not equal. O ye house of Israel, I will judge you every one after his ways.
21 And it came to pass in the twelfth year of our captivity, in the tenth month, in the fifth day of the month, that one that had escaped out of Jerusalem came unto me, saying, The city is smitten.
22 Now the hand of the Lord was upon me in the evening, afore he that was escaped came; and had opened my mouth, until he came to me in the morning; and my mouth was opened, and I was no more dumb.
23 Then the word of the Lord came unto me, saying,
24 Son of man, they that inhabit those wastes of the land of Israel speak, saying, Abraham was one, and he inherited the land: but we are many; the land is given us for inheritance.
25 Wherefore say unto them, Thus says the Lord God; Ye eat with the blood, and lift up your eyes toward your idols, and shed blood: and shall ye possess the land?
26 Ye stand upon your sword, ye work abomination, and ye defile every one his neighbour's wife: and shall ye possess the land?
27 Say thou thus unto them, Thus says the Lord God; As I live, surely they that are in the wastes shall fall by the sword, and him that is in the open field will I give to the beasts to be devoured, and they that be in the forts and in the caves shall die of the pestilence.
28 For I will lay the land most desolate, and the pomp of her strength shall cease; and the mountains of Israel shall be desolate, that none shall pass through.
29 Then shall they know that I am the Lord, when I have laid the land most desolate because of all their abominations which they have committed.
30 Also, thou son of man, the children of thy people still are talking against thee by the walls and in the doors of the houses, and speak one to another, every one to his brother, saying, Come, I pray you, and hear what is the word that cometh forth from the Lord.
31 And they come unto thee as the people cometh, and they sit before thee as my people, and they hear thy words, but they will not do them: for with their mouth they show much love, but their heart goes after their covetousness.
32 And, lo, thou art unto them as a very lovely song of one that hath a pleasant voice, and can play well on an instrument: for they hear thy words, but they do them not.
33 And when this cometh to pass, (lo, it will come,) then shall they know that a prophet hath been among them.