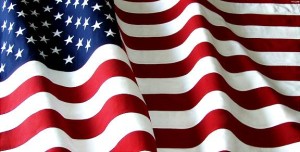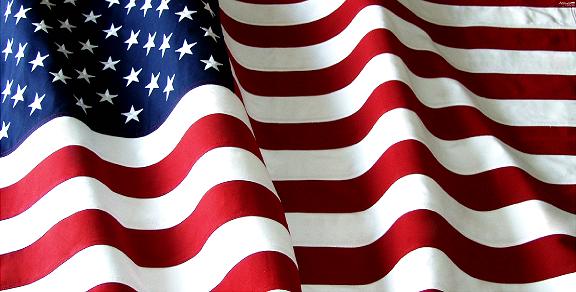 Vote Tim D'Annunzio March 15 (early voting March 3 – 12) for US Congress NC District 2 – Paid for by TimD2016
In recent days we have looked deep into the perfect law of liberty and how this state of being is our God intended destination here on earth. We looked at it as described in Hebrews 12 where it is concluded as being the kingdom of God having come on earth – as it is in heaven. "22 But ye are come unto mount Zion, and unto the city of the living God, the heavenly Jerusalem, and to an innumerable company of angels, 23 To the general assembly and church of the firstborn, which are written in heaven, and to God the Judge of all, and to the spirits of just men made perfect, 24 And to Jesus the mediator of the new covenant, and to the blood of sprinkling, that speaks better things than that of Abel. 25 See that ye refuse not him that speaks. For if they escaped not who refused him that spoke on earth, much more shall not we escape, if we turn away from him that speaks from heaven: 26 Whose voice then shook the earth: but now he hath promised, saying, Yet once more I shake not the earth only, but also heaven. 27 And this word, Yet once more, signifies the removing of those things that are shaken, as of things that are made, that those things which cannot be shaken may remain. 28 Wherefore we receiving a kingdom which cannot be moved, let us have grace, whereby we may serve God acceptably with reverence and godly fear: 29 For our God is a consuming fire."
We have also in recent days looked at this as civilization by mutual security. It is peace as each of us doesn't threatening the security of others and the faith to be able to relax because we know we are not under threat from others. We have also talked about this as being the first principle of our institution as intended, and also seen in the contextual fidelity of our founding documents. We have looked at our Declaration of Independence's defining this state as occurring under the "laws of nature and nature's God," and it telling of government being instituted to secure the rights nature's God inseparably gives us. In examining this we also dispelled the myth of separation of church and state, seeing it as popular prejudice intentionally developed and cultivated by those having ideas and ideological agenda antithetical to God and the rights He endowed us with. We also traced the chaos in the world to this same anti God agenda (separation of God from nation), and its disruption as it threatens peace and mutual security (the general welfare) and inevitably results in a breakdown of civilization.
This takes us to another aspect of laws of nature and nature's God that is very obviously defined as its foundational premise is seen in our Declaration of Independence. It is hidden there in plain site and only hidden because of our ignorance through natural law no longer being taught by an education system that also operates based on ideas and ideology antithetical to the undeniable truth it uncovers. It is the true law of "Separation." The idea of mutual security only works when both sides agree and live by it. Once the idea has been taught, properly ordered and understood, and one side (group of person) chooses not to adhere to it, the only remaining option is to separate the threat from those wanting to live in peace and civilization. This is the idea of Separation (Independence) the Declaration is espousing. It is also the basis of Judeo-Christian law and punishment (separation by imprisonment).
Here is the concept as told to us by the Lord as He sent the disciples to preach the kingdom of heaven. Matthew 10: "12 And when ye come into an house, salute it. 13 And if the house be worthy, let your peace come upon it: but if it be not worthy, let your peace return to you. 14 And whosoever shall not receive you, nor hear your words, when ye depart out of that house or city, shake off the dust of your feet."
The Greek word axios is translated here as "worthy," meaning having value and derives from a word meaning to lead. In it we see the value being in relation to being able to be led (brought (taught) to a place). The Greek word translated as "peace" is eirene. Here are the Strong's Greek Dictionary and the Thayer's Greek Lexicon definitions:
Strong's #1515: eirene (pronounced i-ray'-nay) probably from a primary verb eiro (to join); peace (literally or figuratively); by implication, prosperity:–one, peace, quietness, rest, + set at one again.
Thayer's Greek Lexicon: eirēnē
1) a state of national tranquillity
1a) exemption from the rage and havoc of war
2) peace between individuals, i.e. harmony, concord
3) security, safety, prosperity, felicity, (because peace and harmony make and keep things safe and prosperous)
4) of the Messiah' s peace
4a) the way that leads to peace (salvation)
5) of Christianity, the tranquil state of a soul assured of its salvation through Christ, and so fearing nothing from God and content with its earthly lot, of whatsoever sort that is
6) the blessed state of devout and upright men after death
Here is the Merriam-Webster definition of axiom:
1: a maxim widely accepted on its intrinsic merit
2: a statement accepted as true as the basis for argument or inference: postulate
3: an established rule or principle or a self-evident truth
What we see here are he ideas of mutual security being taught as they have come directly from God, those accepting them being joined in peace with those teaching them, and this being the kingdom of heaven come on earth – as it is intended for all man-kind who will live under it. We also see those who willfully hear and see but reject the self-evident truth, and they are therefore by choice separated from the peace. This is why in the following verse their fate is said to be worse than that of Sodom. It is telling of this eternally separating them (the incorrigibles) from God and in rejecting His truth comes inescapable lack of peace (self-inflicted torment).
Matthew 10
7 And as ye go, preach, saying, The kingdom of heaven is at hand.
8 Heal the sick, cleanse the lepers, raise the dead, cast out devils: freely ye have received, freely give.
9 Provide neither gold, nor silver, nor brass in your purses,
10 Nor scrip for your journey, neither two coats, neither shoes, nor yet staves: for the workman is worthy of his meat.
11 And into whatsoever city or town ye shall enter, enquire who in it is worthy; and there abide till ye go thence.
12 And when ye come into an house, salute it.
13 And if the house be worthy, let your peace come upon it: but if it be not worthy, let your peace return to you.
14 And whosoever shall not receive you, nor hear your words, when ye depart out of that house or city, shake off the dust of your feet.
15 Verily I say unto you, It shall be more tolerable for the land of Sodom and Gomorrha in the day of judgment, than for that city.
16 Behold, I send you forth as sheep in the midst of wolves: be ye therefore wise as serpents, and harmless as doves.
17 But beware of men: for they will deliver you up to the councils, and they will scourge you in their synagogues;
18 And ye shall be brought before governors and kings for my sake, for a testimony against them and the Gentiles.
19 But when they deliver you up, take no thought how or what ye shall speak: for it shall be given you in that same hour what ye shall speak.
20 For it is not ye that speak, but the Spirit of your Father which speaketh in you.
21 And the brother shall deliver up the brother to death, and the father the child: and the children shall rise up against their parents, and cause them to be put to death.
22 And ye shall be hated of all men for my name's sake: but he that endureth to the end shall be saved.
23 But when they persecute you in this city, flee ye into another: for verily I say unto you, Ye shall not have gone over the cities of Israel, till the Son of man be come.
24 The disciple is not above his master, nor the servant above his lord.
25 It is enough for the disciple that he be as his master, and the servant as his lord. If they have called the master of the house Beelzebub, how much more shall they call them of his household?
26 Fear them not therefore: for there is nothing covered, that shall not be revealed; and hid, that shall not be known.
27 What I tell you in darkness, that speak ye in light: and what ye hear in the ear, that preach ye upon the housetops.
28 And fear not them which kill the body, but are not able to kill the soul: but rather fear him which is able to destroy both soul and body in hell.
29 Are not two sparrows sold for a farthing? and one of them shall not fall on the ground without your Father.
30 But the very hairs of your head are all numbered.
31 Fear ye not therefore, ye are of more value than many sparrows.
32 Whosoever therefore shall confess me before men, him will I confess also before my Father which is in heaven.
33 But whosoever shall deny me before men, him will I also deny before my Father which is in heaven.
34 Think not that I am come to send peace on earth: I came not to send peace, but a sword.
35 For I am come to set a man at variance against his father, and the daughter against her mother, and the daughter in law against her mother in law.
36 And a man's foes shall be they of his own household.
37 He that loveth father or mother more than me is not worthy of me: and he that loveth son or daughter more than me is not worthy of me.
38 And he that taketh not his cross, and followeth after me, is not worthy of me.
39 He that findeth his life shall lose it: and he that loseth his life for my sake shall find it.
40 He that receiveth you receiveth me, and he that receiveth me receiveth him that sent me.
41 He that receiveth a prophet in the name of a prophet shall receive a prophet's reward; and he that receiveth a righteous man in the name of a righteous man shall receive a righteous man's reward.
42 And whosoever shall give to drink unto one of these little ones a cup of cold water only in the name of a disciple, verily I say unto you, he shall in no wise lose his reward.
John 3
1 There was a man of the Pharisees, named Nicodemus, a ruler of the Jews:
2 The same came to Jesus by night, and said unto him, Rabbi, we know that thou art a teacher come from God: for no man can do these miracles that you do, except God be with him.
3 Jesus answered and said unto him, Verily, verily, I say unto thee, Except a man be born again, he cannot see the kingdom of God.
4 Nicodemus said unto him, How can a man be born when he is old? can he enter the second time into his mother's womb, and be born?
5 Jesus answered, Verily, verily, I say unto thee, Except a man be born of water and of the Spirit, he cannot enter into the kingdom of God.
6 That which is born of the flesh is flesh; and that which is born of the Spirit is spirit.
7 Marvel not that I said unto thee, Ye must be born again.
8 The wind blows where it wills, and you hear the sound thereof, but canst not tell from where it comes, and where it goes: so is every one that is born of the Spirit.
9 Nicodemus answered and said unto him, How can these things be?
10 Jesus answered and said unto him, Art thou a master of Israel, and know not these things?
11 Verily, verily, I say unto thee, We speak that we do know, and testify that we have seen; and ye receive not our witness.
12 If I have told you earthly things, and ye believe not, how shall ye believe, if I tell you of heavenly things?
13 And no man hath ascended up to heaven, but he that came down from heaven, even the Son of man which is in heaven.
14 And as Moses lifted up the serpent in the wilderness, even so must the Son of man be lifted up:
15 That whosoever believeth in him should not perish, but have eternal life.
16 For God so loved the world, that he gave his only begotten Son, that whosoever believeth in him should not perish, but have everlasting life.
17 For God sent not his Son into the world to condemn the world; but that the world through him might be saved.
18 He that believeth on him is not condemned: but he that believeth not is condemned already, because he hath not believed in the name of the only begotten Son of God.
19 And this is the condemnation, that light is come into the world, and men loved darkness rather than light, because their deeds were evil.
20 For every one that doeth evil hates the light, neither cometh to the light, lest his deeds should be reproved.
21 But he that doeth truth cometh to the light, that his deeds may be made manifest, that they are wrought in God.
22 After these things came Jesus and his disciples into the land of Judaea; and there he tarried with them, and baptized.
23 And John also was baptizing in Aenon near to Salim, because there was much water there: and they came, and were baptized.
24 For John was not yet cast into prison.
25 Then there arose a question between some of John's disciples and the Jews about purifying.
26 And they came unto John, and said unto him, Rabbi, he that was with thee beyond Jordan, to whom thou barest witness, behold, the same baptizes, and all men come to him.
27 John answered and said, A man can receive nothing, except it be given him from heaven.
28 Ye yourselves bear me witness, that I said, I am not the Christ, but that I am sent before him.
29 He that hath the bride is the bridegroom: but the friend of the bridegroom, which stands and hears him, rejoices greatly because of the bridegroom's voice: this my joy therefore is fulfilled.
30 He must increase, but I must decrease.
31 He that cometh from above is above all: he that is of the earth is earthly, and speaks of the earth: he that comes from heaven is above all.
32 And what he hath seen and heard, that he testifies; and no man receives his testimony.
33 He that hath received his testimony hath set to his seal that God is true.
34 For he whom God hath sent speaks the words of God: for God gives not the Spirit by measure unto him.
35 The Father loves the Son, and hath given all things into his hand.
36 He that believeth on the Son hath everlasting life: and he that believeth not the Son shall not see life; but the wrath of God abides on him.