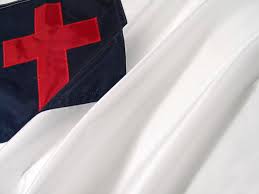 Continuing with the same message of the equity of God in the ruled and the ruling classes. We have seen it defined in the word of God as "the perfect law of liberty" and "the kingdom of heaven," both in describing the state of being in individual and government. Today a look deeper at the use of similitudes in seeing the same equity and kingdom come.
The word similitudes is only used once in the King James Bible and is translated from the Hebrews word damah. It is a word meaning to use differing things whose common traits provoke a specific avenue of thought. It is "similitudes" in Hosea 12:10 in telling of God's means of bringing back His people after their having become prosperous and comfortable falling away. The description includes the aspect of it being a reoccurring problem.
Hosea 12
5 Even the Lord God of hosts; the Lord is his memorial.
6 Therefore turn thou to thy God: keep mercy and judgment and wait on thy God continually.
7 He is a merchant, the balances of deceit are in his hand: he loves to oppress.
8 And Ephraim said, Yet I am become rich, I have found me out substance: in all my labours they shall find none iniquity in me that were sin.
9 And I that am the Lord thy God from the land of Egypt will yet make thee to dwell in tabernacles, as in the days of the solemn feast.
10 I have also spoken by the prophets, and I have multiplied visions, and used similitudes, by the ministry of the prophets.
The word translated as "memorial" in verse 5 above is zeker, meaning to remember as in to mark or mention something so it can be re-cognized.
In this context we begin by looking at the end of Jeremiah 30 where we see the degeneration of the "tents," called above "tabernacles," both from the same Hebrew word. The restoration is said to be as if built atop the heap of their ruin. (As Salem (peace and equity) the city of Melchizedek (a foretelling of Christ in type) was built upon the ruin an ancient city of Palestine in the possession of Egypt.) We are told of the ruling class as the oppressors who shall depart from the people returned from their falling away (turned from rebellion).
Jeremiah 30
18 Thus says the Lord; Behold, I will bring again the captivity of Jacob's tents, and have mercy on his dwellingplaces; and the city shall be built upon her own heap, and the palace shall remain after the manner thereof.
19 And out of them shall proceed thanksgiving and the voice of them that make merry: and I will multiply them, and they shall not be few; I will also glorify them, and they shall not be small.
20 Their children also shall be as aforetime, and their congregation shall be established before me, and I will punish all that oppress them.
21 And their nobles shall be of themselves, and their governor shall proceed from the midst of them; and I will cause him to draw near, and he shall approach unto me: for who is this that engaged his heart to approach unto me? says the Lord.
22 And ye shall be my people, and I will be your God.
23 Behold, the whirlwind of the Lord goes forth with fury, a continuing whirlwind: it shall fall with pain upon the head of the wicked.
24 The fierce anger of the Lord shall not return, until he hath done it, and until he have performed the intents of his heart: in the latter days ye shall consider it.
This is what the Lord is speaking of when we read His words recorded in John 14 of Him going to prepare a place for us, and His leaving us his peace. These are the words He told us to love and keep, and we would see Him. (As in Jeremiah 31:33 But this shall be the covenant that I will make with the house of Israel (Rule as God); After those days, says the Lord, I will put my law in their inward parts, and write it in their hearts; and will be their God, and they shall be my people.)
John 14
1 Let not your heart be troubled: ye believe in God, believe also in me.
2 In my Father's house are many mansions: if it were not so, I would have told you. I go to prepare a place for you.
3 And if I go and prepare a place for you, I will come again, and receive you unto myself; that where I am, there ye may be also.
4 And whither I go ye know, and the way ye know.
5 Thomas said unto him, Lord, we know not whither thou goes; and how can we know the way?
6 Jesus said unto him, I am the way, the truth, and the life: no man cometh unto the Father, but by me.
7 If ye had known me, ye should have known my Father also: and from henceforth ye know him, and have seen him.
8 Philip said unto him, Lord, show us the Father, and it suffices us.
9 Jesus said unto him, Have I been so long time with you, and yet hast thou not known me, Philip? he that hath seen me hath seen the Father; and how say thou then, Show us the Father?
10 Believe thou not that I am in the Father, and the Father in me? the words that I speak unto you I speak not of myself: but the Father that dwells in me, he doeth the works.
11 Believe me that I am in the Father, and the Father in me: or else believe me for the very works' sake.
12 Verily, verily, I say unto you, He that believeth on me, the works that I do shall he do also; and greater works than these shall he do; because I go unto my Father.
13 And whatsoever ye shall ask in my name, that will I do, that the Father may be glorified in the Son.
14 If ye shall ask any thing in my name, I will do it.
15 If ye love me, keep my commandments.
16 And I will pray the Father, and he shall give you another Comforter, that he may abide with you for ever;
17 Even the Spirit of truth; whom the world cannot receive, because it sees him not, neither know him: but ye know him; for he dwells with you, and shall be in you.
18 I will not leave you comfortless: I will come to you.
19 Yet a little while, and the world sees me no more; but ye see me: because I live, ye shall live also.
20 At that day ye shall know that I am in my Father, and ye in me, and I in you.
21 He that hath my commandments, and keeps them, he it is that loves me: and he that loves me shall be loved of my Father, and I will love him, and will manifest myself to him.
22 Judas said unto him, not Iscariot, Lord, how is it that thou wilt manifest thyself unto us, and not unto the world?
23 Jesus answered and said unto him, If a man love me, he will keep my words: and my Father will love him, and we will come unto him, and make our abode with him.
24 He that loves me not keeps not my sayings: and the word which ye hear is not mine, but the Father's which sent me.
25 These things have I spoken unto you, being yet present with you.
26 But the Comforter, which is the Holy Ghost, whom the Father will send in my name, he shall teach you all things, and bring all things to your remembrance, whatsoever I have said unto you.
27 Peace I leave with you, my peace I give unto you: not as the world gives, give I unto you. Let not your heart be troubled, neither let it be afraid.
28 Ye have heard how I said unto you, I go away, and come again unto you. If ye loved me, ye would rejoice, because I said, I go unto the Father: for my Father is greater than I.
29 And now I have told you before it come to pass, that, when it is come to pass, ye might believe.
In verse 5 about Thomas (the doubter) asks about how we would know "whither" the Lord is going. This the same word is used in three forms in John 3 to tell us of The Spirit coming and going wherever He wills. This is the same we are told latter in John 14 of the Comforter coming.
Comforter is the Greek word Paraclete and is said to mean the One who comes along side (Holy Spirit as our Guide and Helper). The word is used as a similitude known at the time by how the Greeks used it. It was a soldier's term. It was the term for the person you paired up with when you went into battle. The idea was he was the one who watched you back and you his (mutual security), therefore you didn't have to worry about anything coming from behind (double meaning as in both unseen attacks and your past). Philippians 3:13 Brethren, I count not myself to have apprehended: but this one thing I do, forgetting those things which are behind, and reaching forth unto those things which are before, 14 I press toward the mark for the prize of the high calling of God in Christ Jesus. 15 Let us therefore, as many as be perfect, be thus minded: and if in any thing ye be otherwise minded, God shall reveal even this unto you.
In John 3 we are also told of this as part of our being prepared to enter the kingdom of God by being born again of this same Spirit (putting on the mind of Christ). This is the "mark" we press forward to, and the mind we are told of in Philippians 2.
Galatians 6
14 But God forbid that I should glory, save in the cross of our Lord Jesus Christ, by whom the world is crucified unto me, and I unto the world.
15 For in Christ Jesus neither circumcision availeth any thing, nor uncircumcision, but a new creature.
16 And as many as walk according to this rule, peace be on them, and mercy, and upon the Israel of God.
17 From henceforth let no man trouble me: for I bear in my body the marks of the Lord Jesus.
18 Brethren, the grace of our Lord Jesus Christ be with your spirit. Amen.
John 3 (where, whence, whither in verse 8)
3 Jesus answered and said unto him, Verily, verily, I say unto thee, Except a man be born again, he cannot see the kingdom of God.
4 Nicodemus saith unto him, How can a man be born when he is old? can he enter the second time into his mother's womb, and be born?
5 Jesus answered, Verily, verily, I say unto thee, Except a man be born of water and of the Spirit, he cannot enter into the kingdom of God.
6 That which is born of the flesh is flesh; and that which is born of the Spirit is spirit.
7 Marvel not that I said unto thee, Ye must be born again.
8 The wind blows where it wills, and thou hears the sound thereof, but canst not tell whence it cometh, and whither it goes: so is every one that is born of the Spirit.
9 Nicodemus answered and said unto him, How can these things be?
10 Jesus answered and said unto him, Art thou a master of Israel, and knows not these things?
11 Verily, verily, I say unto thee, We speak that we do know, and testify that we have seen; and ye receive not our witness.
12 If I have told you earthly things, and ye believe not, how shall ye believe, if I tell you of heavenly things?
13 And no man hath ascended up to heaven, but he that came down from heaven, even the Son of man which is in heaven.
14 And as Moses lifted up the serpent in the wilderness, even so must the Son of man be lifted up:
15 That whosoever believeth in him should not perish, but have eternal life.
16 For God so loved the world, that he gave his only begotten Son, that whosoever believeth in him should not perish, but have everlasting life.
17 For God sent not his Son into the world to condemn the world; but that the world through him might be saved.
18 He that believeth on him is not condemned: but he that believeth not is condemned already, because he hath not believed in the name of the only begotten Son of God.
19 And this is the condemnation, that light is come into the world, and men loved darkness rather than light, because their deeds were evil.
20 For every one that doeth evil hates the light, neither cometh to the light, lest his deeds should be reproved.
21 But he that doeth truth cometh to the light, that his deeds may be made manifest, that they are wrought in God.
John 22
18 Verily, verily, I say unto thee, When thou was young, thou girded thyself, and walked whither thou would: but when thou shalt be old, thou shalt stretch forth thy hands, and another shall gird thee, and carry thee whither thou would not.
Jeremiah 31 (John 14:21 He that hath my commandments, and keeps them, he it is that loves me: and he that loves me shall be loved of my Father, and I will love him, and will manifest myself to him.)
31 Behold, the days come, says the Lord, that I will make a new covenant with the house of Israel, and with the house of Judah:
32 Not according to the covenant that I made with their fathers in the day that I took them by the hand to bring them out of the land of Egypt; which my covenant they brake, although I was an husband unto them, says the Lord:
33 But this shall be the covenant that I will make with the house of Israel; After those days, says the Lord, I will put my law in their inward parts, and write it in their hearts; and will be their God, and they shall be my people.
34 And they shall teach no more every man his neighbour, and every man his brother, saying, Know the Lord: for they shall all know me, from the least of them unto the greatest of them, says the Lord: for I will forgive their iniquity, and I will remember their sin no more.
35 Thus says the Lord, which gives the sun for a light by day, and the ordinances of the moon and of the stars for a light by night, which divides the sea when the waves thereof roar; The Lord of hosts is his name.
Philippians 2
1 If there be therefore any consolation in Christ, if any comfort of love, if any fellowship of the Spirit, if any bowels and mercies,
2 Fulfil ye my joy, that ye be likeminded, having the same love, being of one accord, of one mind.
3 Let nothing be done through strife or vainglory; but in lowliness of mind let each esteem other better than themselves.
4 Look not every man on his own things, but every man also on the things of others.
5 Let this mind be in you, which was also in Christ Jesus:
6 Who, being in the form of God, thought it not robbery to be equal with God:
7 But made himself of no reputation, and took upon him the form of a servant, and was made in the likeness of men:
8 And being found in fashion as a man, he humbled himself, and became obedient unto death, even the death of the cross.
9 Wherefore God also hath highly exalted him, and given him a name which is above every name:
10 That at the name of Jesus every knee should bow, of things in heaven, and things in earth, and things under the earth;
11 And that every tongue should confess that Jesus Christ is Lord, to the glory of God the Father.
12 Wherefore, my beloved, as ye have always obeyed, not as in my presence only, but now much more in my absence, work out your own salvation with fear and trembling.
13 For it is God which works in you both to will and to do of his good pleasure.
14 Do all things without murmurings and disputings:
15 That ye may be blameless and harmless, the sons of God, without rebuke, in the midst of a crooked and perverse nation, among whom ye shine as lights in the world;
16 Holding forth the word of life; that I may rejoice in the day of Christ, that I have not run in vain, neither laboured in vain.
17 Yea, and if I be offered upon the sacrifice and service of your faith, I joy, and rejoice with you all.
18 For the same cause also do ye joy, and rejoice with me.
19 But I trust in the Lord Jesus to send Timothy shortly unto you, that I also may be of good comfort, when I know your state.
20 For I have no man likeminded, who will naturally care for your state.
21 For all seek their own, not the things which are Jesus Christ's.
22 But ye know the proof of him, that, as a son with the father, he hath served with me in the gospel.
23 Him therefore I hope to send presently, so soon as I shall see how it will go with me.
24 But I trust in the Lord that I also myself shall come shortly.
25 Yet I supposed it necessary to send to you Epaphroditus, my brother, and companion in labour, and fellowsoldier, but your messenger, and he that ministered to my wants.
26 For he longed after you all, and was full of heaviness, because that ye had heard that he had been sick.
27 For indeed he was sick nigh unto death: but God had mercy on him; and not on him only, but on me also, lest I should have sorrow upon sorrow.
28 I sent him therefore the more carefully, that, when ye see him again, ye may rejoice, and that I may be the less sorrowful.
29 Receive him therefore in the Lord with all gladness; and hold such in reputation:
30 Because for the work of Christ he was nigh unto death, not regarding his life, to supply your lack of service toward me.
Vote Tim D'Annunzio March 15 (early voting March 3 – 12) for US Congress NC District 2 – Paid for by TimD2016