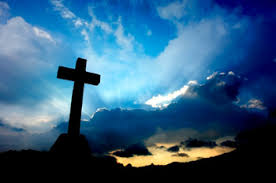 Today a word about corruption in the form of those in government thinking themselves justified in their every action because they have been just in a few others. Let's look at it in our days as it manifests in the form of republicans now holding the prominent seats of power thinking their accomplishment of winning the seats gives them license to use corrupt practices to reach whatever end they are able to rationalize within their own closed circles. The corruption is the same old (leftist) tactic of the end justifies the means, and there is no means or method defined as too extreme.
This is seen in the demonization and personal destruction of anyone they think isn't worthy of having a seat at their table, because the person hasn't done it by their rules. To be honest this aspect is one of the things that keep me from committing to Cruz. People who follow him and do his bidding are willing to destroy and demonize anyone who won't submit to their guy. I heard Beck on the Howard Stern show decrying the politics of personal destruction, while his show has become non-stop bashing of anything that isn't Cruz or for him (mostly bashing Trump and his supporters). This is the worst of politics and it is vile no matter where it comes from. Trump isn't the enemy. They claim he is the same as Obama and the other leftist, and have reduced him to a demon so vilified that many will not vote and thereby will give the election to the true enemies on the socialist/communist left.
I will tell what I see as the differences, first being Trump doesn't hate this country and the principles it was founded on. He doesn't hate God, Christians or Christianity. He doesn't hate free market capitalism. He doesn't hate freedom.
As far as what I think about Trump's conversion to conservatism as opposed to those who consider themselves more worthy because they have been there longer. Matthew 21: 28 But what think ye? A certain man had two sons; and he came to the first, and said, Son, go work to day in my vineyard. 29 He answered and said, I will not: but afterward he repented, and went. 30 And he came to the second, and said likewise. And he answered and said, I go, sir: and went not. 31 Whether of them twain did the will of his father? They say unto him, The first. Jesus said unto them, Truly I say unto you, That the publicans and the harlots go into the kingdom of God before you.
I will take the one who does, over the posers.
What else do I have to say about this?
Isaiah 8
9 Associate yourselves, O ye people, and ye shall be broken in pieces; and give ear, all ye of far countries: gird yourselves, and ye shall be broken in pieces; gird yourselves, and ye shall be broken in pieces.
10 Take counsel together, and it shall come to naught; speak the word, and it shall not stand: for God is with us.
11 For the Lord spoke thus to me with a strong hand, and instructed me that I should not walk in the way of this people, saying,
12 Say ye not, A confederacy, to all them to whom this people shall say, A confederacy; neither fear ye their fear, nor be afraid.
13 Sanctify the Lord of hosts himself; and let him be your fear, and let him be your dread.
14 And he shall be for a sanctuary; but for a stone of stumbling and for a rock of offence to both the houses of Israel, for a gin and for a snare to the inhabitants of Jerusalem.
15 And many among them shall stumble, and fall, and be broken, and be snared, and be taken.
16 Bind up the testimony, seal the law among my disciples.
17 And I will wait upon the Lord, that hides his face from the house of Jacob, and I will look for him.
18 Behold, I and the children whom the Lord hath given me are for signs and for wonders in Israel from the Lord of hosts, which dwells in mount Zion.
19 And when they shall say unto you, Seek unto them that have familiar spirits, and unto wizards that peep, and that mutter: should not a people seek unto their God? for the living to the dead?
20 To the law and to the testimony: if they speak not according to this word, it is because there is no light in them.
21 And they shall pass through it, hardly bestead and hungry: and it shall come to pass, that when they shall be hungry, they shall fret themselves, and curse their king and their God, and look upward.
22 And they shall look unto the earth; and behold trouble and darkness, dimness of anguish; and they shall be driven to darkness.
Romans 3
1 What advantage then hath the Jew? or what profit is there of circumcision?
2 Much every way: chiefly, because that unto them were committed the oracles of God.
3 For what if some did not believe? shall their unbelief make the faith of God without effect?
4 God forbid: yea, let God be true, but every man a liar; as it is written, That thou might be justified in thy sayings, and might overcome when thou art judged.
5 But if our unrighteousness commend the righteousness of God, what shall we say? Is God unrighteous who takes vengeance? (I speak as a man)
6 God forbid: for then how shall God judge the world?
7 For if the truth of God hath more abounded through my lie unto his glory; why yet am I also judged as a sinner?
8 And not rather, (as we be slanderously reported, and as some affirm that we say,) Let us do evil, that good may come? whose damnation is just.
9 What then? are we better than they? No, in no wise: for we have before proved both Jews and Gentiles, that they are all under sin;
10 As it is written, There is none righteous, no, not one:
11 There is none that understands, there is none that seeks after God.
12 They are all gone out of the way, they are together become unprofitable; there is none that doeth good, no, not one.
13 Their throat is an open sepulchre; with their tongues they have used deceit; the poison of asps is under their lips:
14 Whose mouth is full of cursing and bitterness:
15 Their feet are swift to shed blood:
16 Destruction and misery are in their ways:
17 And the way of peace have they not known:
18 There is no fear of God before their eyes.
19 Now we know that what things soever the law says, it says to them who are under the law: that every mouth may be stopped, and all the world may become guilty before God.
20 Therefore by the deeds of the law there shall no flesh be justified in his sight: for by the law is the knowledge of sin.
21 But now the righteousness of God without the law is manifested, being witnessed by the law and the prophets;
22 Even the righteousness of God which is by faith of Jesus Christ unto all and upon all them that believe: for there is no difference:
23 For all have sinned, and come short of the glory of God;
24 Being justified freely by his grace through the redemption that is in Christ Jesus:
25 Whom God hath set forth to be a propitiation through faith in his blood, to declare his righteousness for the remission of sins that are past, through the forbearance of God;
26 To declare, I say, at this time his righteousness: that he might be just, and the justifier of him which believeth in Jesus.
27 Where is boasting then? It is excluded. By what law? of works? Nay: but by the law of faith.
28 Therefore we conclude that a man is justified by faith without the deeds of the law.
29 Is he the God of the Jews only? is he not also of the Gentiles? Yes, of the Gentiles also:
30 Seeing it is one God, which shall justify the circumcision by faith, and uncircumcision through faith.
31 Do we then make void the law through faith? God forbid: yea, we establish the law.
Matthew 21
1 And when they drew nigh unto Jerusalem, and were come to Bethphage, unto the mount of Olives, then sent Jesus two disciples,
2 Saying unto them, Go into the village over against you, and straightway ye shall find an ass tied, and a colt with her: loose them, and bring them unto me.
3 And if any man say ought unto you, ye shall say, The Lord hath need of them; and straightway he will send them.
4 All this was done, that it might be fulfilled which was spoken by the prophet, saying,
5 Tell ye the daughter of Zion, Behold, thy King cometh unto thee, meek, and sitting upon an ass, and a colt the foal of an ass.
6 And the disciples went, and did as Jesus commanded them,
7 And brought the ass, and the colt, and put on them their clothes, and they set him thereon.
8 And a very great multitude spread their garments in the way; others cut down branches from the trees, and strawed them in the way.
9 And the multitudes that went before, and that followed, cried, saying, Hosanna to the son of David: Blessed is he that cometh in the name of the Lord; Hosanna in the highest.
10 And when he was come into Jerusalem, all the city was moved, saying, Who is this?
11 And the multitude said, This is Jesus the prophet of Nazareth of Galilee.
12 And Jesus went into the temple of God, and cast out all them that sold and bought in the temple, and overthrew the tables of the moneychangers, and the seats of them that sold doves,
13 And said unto them, It is written, My house shall be called the house of prayer; but ye have made it a den of thieves.
14 And the blind and the lame came to him in the temple; and he healed them.
15 And when the chief priests and scribes saw the wonderful things that he did, and the children crying in the temple, and saying, Hosanna to the son of David; they were sore displeased,
16 And said unto him, Hear thou what these say? And Jesus said unto them, Yea; have ye never read, Out of the mouth of babes and sucklings thou hast perfected praise?
17 And he left them, and went out of the city into Bethany; and he lodged there.
18 Now in the morning as he returned into the city, he hungered.
19 And when he saw a fig tree in the way, he came to it, and found nothing thereon, but leaves only, and said unto it, Let no fruit grow on thee henceforward for ever. And presently the fig tree withered away.
20 And when the disciples saw it, they marveled, saying, How soon is the fig tree withered away!
21 Jesus answered and said unto them, Verily I say unto you, If ye have faith, and doubt not, ye shall not only do this which is done to the fig tree, but also if ye shall say unto this mountain, Be thou removed, and be thou cast into the sea; it shall be done.
22 And all things, whatsoever ye shall ask in prayer, believing, ye shall receive.
23 And when he was come into the temple, the chief priests and the elders of the people came unto him as he was teaching, and said, By what authority does thou these things? and who gave thee this authority?
24 And Jesus answered and said unto them, I also will ask you one thing, which if ye tell me, I in like wise will tell you by what authority I do these things.
25 The baptism of John, whence was it? from heaven, or of men? And they reasoned with themselves, saying, If we shall say, From heaven; he will say unto us, Why did ye not then believe him?
26 But if we shall say, Of men; we fear the people; for all hold John as a prophet.
27 And they answered Jesus, and said, We cannot tell. And he said unto them, Neither tell I you by what authority I do these things.
28 But what think ye? A certain man had two sons; and he came to the first, and said, Son, go work to day in my vineyard.
29 He answered and said, I will not: but afterward he repented, and went.
30 And he came to the second, and said likewise. And he answered and said, I go, sir: and went not.
31 Whether of them twain did the will of his father? They say unto him, The first. Jesus said unto them, Verily I say unto you, That the publicans and the harlots go into the kingdom of God before you.
32 For John came unto you in the way of righteousness, and ye believed him not: but the publicans and the harlots believed him: and ye, when ye had seen it, repented not afterward, that ye might believe him.
33 Hear another parable: There was a certain householder, which planted a vineyard, and hedged it round about, and digged a winepress in it, and built a tower, and let it out to husbandmen, and went into a far country:
34 And when the time of the fruit drew near, he sent his servants to the husbandmen, that they might receive the fruits of it.
35 And the husbandmen took his servants, and beat one, and killed another, and stoned another.
36 Again, he sent other servants more than the first: and they did unto them likewise.
37 But last of all he sent unto them his son, saying, They will reverence my son.
38 But when the husbandmen saw the son, they said among themselves, This is the heir; come, let us kill him, and let us seize on his inheritance.
39 And they caught him, and cast him out of the vineyard, and slew him.
40 When the lord therefore of the vineyard cometh, what will he do unto those husbandmen?
41 They say unto him, He will miserably destroy those wicked men, and will let out his vineyard unto other husbandmen, which shall render him the fruits in their seasons.
42 Jesus said unto them, Did ye never read in the scriptures, The stone which the builders rejected, the same is become the head of the corner: this is the Lord's doing, and it is marvelous in our eyes?
43 Therefore say I unto you, The kingdom of God shall be taken from you, and given to a nation bringing forth the fruits thereof.
44 And whosoever shall fall on this stone shall be broken: but on whomsoever it shall fall, it will grind him to powder.
45 And when the chief priests and Pharisees had heard his parables, they perceived that he spake of them.
46 But when they sought to lay hands on him, they feared the multitude, because they took him for a prophet.