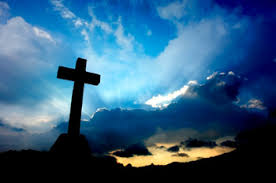 Do you think the next president will save us? In the past I have written about how thinking this is merely another illusion, an image of smoke quickly vanishing as we attempt to grasp it. The next president isn't what will save the nation. He may change government and alter policy but until we deal with the underlying problem we will inevitably slide back into the same decline. The problem is rooted in the ignorance of the foundations, and if not ignorance then rejection and abandonment. Until we change the mind of man there will be no restoration, no peace, and no lasting security.
The difference between following false saviors and changing the mind can be analogized by a prescription to ease external symptoms as opposed to curing the internal root cause.
What we discuss here daily is the cure. God's wisdom tells us it is changing the heart of man. Here the heart is spoken of as the basis of our reasoning. When these foundations are destroyed, these first principles, well ordered reasoning is impossible. It (right reasoning) only occurs as coincidence in the course of what has become total reliance on reactive reason based on the circumstance of the moment. This is how a fountain can be claimed to bring forth both sweet water and bitter. In reality it is all made bitter.
Those who are using their seats of power to inspire hate against their brothers are spewing darkness. These are the evil and bitter waters. (Suffer me for a moment please as I make a slight departure to commend a friend. Rush, thanks for not participating in the hate-fest. I know you are actually a Cruz supporter (even though you haven't said it yourself) but you have remained impartial and truthful in your analysis more so than any other national figures. Very professional and this is one of many things that makes you the best. Well done. Iron sharpens iron.)
The idea of bitter and sweet water is a scriptural concept that is first stated in Proverbs 27:7. The full chapter is very pertinent to our topic.
Proverbs 27
1 Boast not thyself of to morrow; for thou knows not what a day may bring forth.
2 Let another man praise thee, and not thine own mouth; a stranger, and not thine own lips.
3 A stone is heavy, and the sand weighty; but a fool's wrath is heavier than them both.
4 Wrath is cruel, and anger is outrageous; but who is able to stand before envy?
5 Open rebuke is better than secret love.
6 Faithful are the wounds of a friend; but the kisses of an enemy are deceitful.
7 The full soul loathes a honeycomb; but to the hungry soul every bitter thing is sweet.
8 As a bird that wanders from her nest, so is a man that wanders from his place.
9 Ointment and perfume rejoice the heart: so doth the sweetness of a man's friend by hearty counsel.
10 Thine own friend, and thy father's friend, forsake not; neither go into thy brother's house in the day of thy calamity: for better is a neighbor that is near than a brother far off.
11 My son, be wise, and make my heart glad, that I may answer him that reproaches me.
12 A prudent man foresees the evil, and hides himself; but the simple pass on, and are punished.
13 Take his garment that is surety for a stranger, and take a pledge of him for a strange woman.
14 He that blesses his friend with a loud voice, rising early in the morning, it shall be counted a curse to him.
15 A continual dropping in a very rainy day and a contentious woman are alike.
16 Whosoever hides her hides the wind, and the ointment of his right hand, which contradicts itself.
17 Iron sharpens iron; so a man sharpens the countenance of his friend.
18 Whoso keeps the fig tree shall eat the fruit thereof: so he that waits on his master shall be honored.
19 As in water face answers to face, so the heart of man to man.
20 Hell and destruction are never full; so the eyes of man are never satisfied.
21 As the fining pot for silver, and the furnace for gold; so is a man to his praise.
22 Though thou should bray a fool in a mortar among wheat with a pestle, yet will not his foolishness depart from him.
23 Be thou diligent to know the state of thy flocks, and look well to thy herds.
24 For riches are not for ever: and doth the crown endure to every generation?
25 The hay appears, and the tender grass shows itself, and herbs of the mountains are gathered.
26 The lambs are for thy clothing, and the goats are the price of the field.
27 And thou shalt have goats' milk enough for thy food, for the food of thy household, and for the maintenance for thy maidens.
The next use of the words bitter and sweet together is found in Isaiah 5:20. Just prior in verses 11 & 12 we read of those who inflame themselves with intoxication as they enjoy the sound of their own tunes (as mentions in a previous post of the establishment, and now the neo-establishment – those calling themselves the "true conservatives" while only lacking one thing – the mind of Christ). Here is verse 20 followed by the full portion of the chapter. "Woe unto them that call evil good, and good evil; that put darkness for light, and light for darkness; that put bitter for sweet, and sweet for bitter!"
Isaiah 5
11 Woe unto them that rise up early in the morning, that they may follow strong drink; that continue until night, till wine inflame them!
12 And the harp, and the viol, the tabret, and pipe, and wine, are in their feasts: but they regard not the work of the Lord, neither consider the operation of his hands.
13 Therefore my people are gone into captivity, because they have no knowledge: and their honorable men are famished, and their multitude dried up with thirst.
14 Therefore hell hath enlarged herself, and opened her mouth without measure: and their glory, and their multitude, and their pomp, and he that rejoices, shall descend into it.
15 And the mean man shall be brought down, and the mighty man shall be humbled, and the eyes of the lofty shall be humbled:
16 But the Lord of hosts shall be exalted in judgment, and God that is holy shall be sanctified in righteousness.
17 Then shall the lambs feed after their manner, and the waste places of the fat ones shall strangers eat.
18 Woe unto them that draw iniquity with cords of vanity, and sin as it were with a cart rope:
19 That say, Let him make speed, and hasten his work, that we may see it: and let the counsel of the Holy One of Israel draw nigh and come, that we may know it!
20 Woe unto them that call evil good, and good evil; that put darkness for light, and light for darkness; that put bitter for sweet, and sweet for bitter!
21 Woe unto them that are wise in their own eyes, and prudent in their own sight!
22 Woe unto them that are mighty to drink wine, and men of strength to mingle strong drink:
23 Which justify the wicked for reward, and take away the righteousness of the righteous from him!
24 Therefore as the fire devours the stubble, and the flame consumes the chaff, so their root shall be as rottenness, and their blossom shall go up as dust: because they have cast away the law of the Lord of hosts, and despised the word of the Holy One of Israel.
25 Therefore is the anger of the Lord kindled against his people, and he hath stretched forth his hand against them, and hath smitten them: and the hills did tremble, and their carcases were torn in the midst of the streets. For all this his anger is not turned away, but his hand is stretched out still.
26 And he will lift up an ensign to the nations from far, and will hiss unto them from the end of the earth: and, behold, they shall come with speed swiftly:
27 None shall be weary nor stumble among them; none shall slumber nor sleep; neither shall the girdle of their loins be loosed, nor the latchet of their shoes be broken:
28 Whose arrows are sharp, and all their bows bent, their horses' hoofs shall be counted like flint, and their wheels like a whirlwind:
29 Their roaring shall be like a lion, they shall roar like young lions: yea, they shall roar, and lay hold of the prey, and shall carry it away safe, and none shall deliver it.
30 And in that day they shall roar against them like the roaring of the sea: and if one look unto the land, behold darkness and sorrow, and the light is darkened in the heavens thereof.
The next occurrence is in James 3:11. Here it is used in telling of the evil of the incorrigible tongue. Those who can't control what they say and how this is what sets ablaze the fires of hell.
James 3
1 My brethren, be not many masters, knowing that we shall receive the greater condemnation.
2 For in many things we offend all. If any man offend not in word, the same is a perfect man, and able also to bridle the whole body.
3 Behold, we put bits in the horses' mouths, that they may obey us; and we turn about their whole body.
4 Behold also the ships, which though they be so great, and are driven of fierce winds, yet are they turned about with a very small helm, whithersoever the governor lists.
5 Even so the tongue is a little member, and boasts great things. Behold, how great a matter a little fire kindles!
6 And the tongue is a fire, a world of iniquity: so is the tongue among our members, that it defiles the whole body, and sets on fire the course of nature; and it is set on fire of hell.
7 For every kind of beasts, and of birds, and of serpents, and of things in the sea, is tamed, and hath been tamed of mankind:
8 But the tongue can no man tame; it is an unruly evil, full of deadly poison.
9 Therewith bless we God, even the Father; and therewith curse we men, which are made after the similitude of God.
10 Out of the same mouth proceeds blessing and cursing. My brethren, these things ought not so to be.
11 Doth a fountain send forth at the same place sweet water and bitter?
12 Can the fig tree, my brethren, bear olive berries? either a vine, figs? so can no fountain both yield salt water and fresh.
13 Who is a wise man and endued with knowledge among you? let him shew out of a good conversation his works with meekness of wisdom.
14 But if ye have bitter envying and strife in your hearts, glory not, and lie not against the truth.
15 This wisdom descends not from above, but is earthly, sensual, devilish.
16 For where envying and strife is, there is confusion and every evil work.
17 But the wisdom that is from above is first pure, then peaceable, gentle, and easy to be entreated, full of mercy and good fruits, without partiality, and without hypocrisy.
18 And the fruit of righteousness is sown in peace of them that make peace.
The last use of the words bitter and sweet together is found in Revelation 10 in telling of the one who eats the Word of God. The bitterness is contained inside but in his mouth it is as sweet as honey. This is also an allusion to the tree that was cast into the bitter waters at Marah (bitter).
Exodus 15
22 So Moses brought Israel from the Red sea, and they went out into the wilderness of Shur; and they went three days in the wilderness, and found no water.
23 And when they came to Marah, they could not drink of the waters of Marah, for they were bitter: therefore the name of it was called Marah.
24 And the people murmured against Moses, saying, What shall we drink?
25 And he cried unto the LORD; and the LORD showed him a tree, which when he had cast into the waters, the waters were made sweet: there he made for them a statute and an ordinance, and there he proved them,
26 And said, If thou wilt diligently hearken to the voice of the LORD thy God, and wilt do that which is right in his sight, and wilt give ear to his commandments, and keep all his statutes, I will put none of these diseases upon thee, which I have brought upon the Egyptians: for I am the LORD that heals thee.
Revelation 10
10 And I saw another mighty angel come down from heaven, clothed with a cloud: and a rainbow was upon his head, and his face was as it were the sun, and his feet as pillars of fire:
2 And he had in his hand a little book open: and he set his right foot upon the sea, and his left foot on the earth,
3 And cried with a loud voice, as when a lion roars: and when he had cried, seven thunders uttered their voices.
4 And when the seven thunders had uttered their voices, I was about to write: and I heard a voice from heaven saying unto me, Seal up those things which the seven thunders uttered, and write them not.
5 And the angel which I saw stand upon the sea and upon the earth lifted up his hand to heaven,
6 And swore by him that lives for ever and ever, who created heaven, and the things that therein are, and the earth, and the things that therein are, and the sea, and the things which are therein, that there should be time no longer:
7 But in the days of the voice of the seventh angel, when he shall begin to sound, the mystery of God should be finished, as he hath declared to his servants the prophets.
8 And the voice which I heard from heaven spoke unto me again, and said, Go and take the little book which is open in the hand of the angel which stands upon the sea and upon the earth.
9 And I went unto the angel, and said unto him, Give me the little book. And he said unto me, Take it, and eat it up; and it shall make thy belly bitter, but it shall be in thy mouth sweet as honey.
10 And I took the little book out of the angel's hand, and ate it up; and it was in my mouth sweet as honey: and as soon as I had eaten it, my belly was bitter.
11 And he said unto me, Thou must prophesy again before many peoples, and nations, and tongues, and kings.