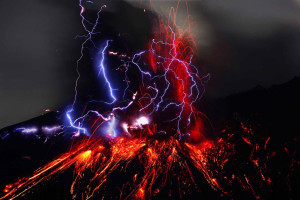 What has Trump figured out that neither the republican political class nor the republican commentators have? What is he doing different? I am not going discuss all the obvious aspects such as his tapping into the discontent and the anger that is most deeply based in the betrayal and condescension from those we've trusted in the past. I am going to focus on something I heard Rush say yesterday and several times before. He mentioned Trump is the prototypical candidate according to what republican strategists have always told us we need to elect. These "experts" constantly claim we must have centrist candidates who will be able to cross the proverbial aisle and work with democrats. The problem has always been in this manifesting itself as republicans crossing the aisle to implement a liberal democrat agenda of anti-God, anti-American, big government socialism. They degrade the military, abandon our veterans and those in service; they enter wars oblivious of consequences; they increase deficit spending, debt and let unfunded liabilities spiral endlessly out of control; they attack our values; they open our borders to all who will come and let terrorist and illegals walk freely among us. They have bailed out Wall Street and poured money from the treasury (and the Fed) into everything except the [actually] working class. That is the state of our republic under Obama and the modern Republican Party led here by its "experts."
The difference should be apparent from the definitions just listed as manifestations of the current establishment. Trump's enemies claim he is all of the above. The truth is if he were he would be welcomed into the establishment with open arms. This is where Trump, while not in ideological purity, is actually most like Reagan. Those who have come along claiming to be ideologically reincarnations of Reagan have in most cases quickly proven to lack the vigilance and fortitude to follow through. They progressively melted away into the echo chamber they sought approval from and winning it lost their souls.
The truth be told, when Trump talks about winning what is talking about and accomplishing is drawing people to cross the aisle in a direction that until now has been a one way route. People are crossing in a new direction that seeks to solve problems in common sense ways that are conservative while not being defined in the terms politicians and pundits can understand. They are being spoken of in language foreign to those who only understand words meant to intentionally mean nothing.
This brings us to another point the establishment doesn't understand. They have told us [every time there is an election] everything we wanted to hear and after being elected it is always proven they lied to us at almost every turn. Now they tell us Trump is lying to us? The establishment hears what it wants to hear and then regurgitates it back in a ways to panic its followers into falling back to the same system that got us into the mess. Their words mean nothing in a world where they have destroyed truthful discourse.
So, the proven liars keep lying, and they continue to ridicule anyone who refuses to believe them. At the same time in doing they are proving everything that has driven people away. It isn't about Party, it is about the manipulation that is self-centered and cares nothing about solutions. They will claim they care while each again proves it's about them in power, and if they have to they will burn it all down to keep it.
Galatians 4
16 Am I therefore become your enemy, because I tell you the truth?
17 They zealously affect you, but not well; yea, they would exclude you, that ye might affect them.
18 But it is good to be zealously affected always in a good thing, and not only when I am present with you.
19 My little children, of whom I travail in birth again until Christ be formed in you,
20 I desire to be present with you now, and to change my voice; for I stand in doubt of you.
21 Tell me, ye that desire to be under the law, do ye not hear the law?
22 For it is written, that Abraham had two sons, the one by a bondmaid, the other by a freewoman.
23 But he who was of the bondwoman was born after the flesh; but he of the freewoman was by promise.
24 Which things are an allegory: for these are the two covenants; the one from the mount Sinai, which produces bondage, which is Agar.
25 For this Agar is mount Sinai in Arabia, and answers to Jerusalem which now is, and is in bondage with her children.
26 But Jerusalem which is above is free, which is the mother of us all.
27 For it is written, Rejoice, thou barren that bears not; break forth and cry, thou that travails not: for the desolate hath many more children than she which hath an husband.
28 Now we, brethren, as Isaac was, are the children of promise.
29 But as then he that was born after the flesh persecuted him that was born after the Spirit, even so it is now.
30 Nevertheless what say the scripture? Cast out the bondwoman and her son: for the son of the bondwoman shall not be heir with the son of the freewoman.
31 So then, brethren, we are not children of the bondwoman, but of the free.
1 Corinthians 1
17 For Christ sent me not to baptize, but to preach the gospel: not with wisdom of words, lest the cross of Christ should be made of none effect.
18 For the preaching of the cross is to them that perish foolishness; but unto us which are saved it is the power of God.
19 For it is written, I will destroy the wisdom of the wise, and will bring to nothing the understanding of the prudent.
20 Where is the wise? where is the scribe? where is the disputer of this world? hath not God made foolish the wisdom of this world?
21 For after that in the wisdom of God the world by wisdom knew not God, it pleased God by the foolishness of preaching to save them that believe.
22 For the Jews require a sign, and the Greeks seek after wisdom:
23 But we preach Christ crucified, unto the Jews a stumblingblock, and unto the Greeks foolishness;
24 But unto them which are called, both Jews and Greeks, Christ the power of God, and the wisdom of God.
25 Because the foolishness of God is wiser than men; and the weakness of God is stronger than men.
26 For ye see your calling, brethren, how that not many wise men after the flesh, not many mighty, not many noble, are called:
27 But God hath chosen the foolish things of the world to confound the wise; and God hath chosen the weak things of the world to confound the things which are mighty;
28 And base things of the world, and things which are despised, hath God chosen, yea, and things which are not, to bring to naught things that are:
29 That no flesh should glory in his presence.
30 But of him are ye in Christ Jesus, who of God is made unto us wisdom, and righteousness, and sanctification, and redemption:
31 That, according as it is written, He that glories, let him glory in the Lord.
1 Corinthians 2
1 And I, brethren, when I came to you, came not with excellency of speech or of wisdom, declaring unto you the testimony of God.
2 For I determined not to know any thing among you, save Jesus Christ, and him crucified.
3 And I was with you in weakness, and in fear, and in much trembling.
4 And my speech and my preaching was not with enticing words of man's wisdom, but in demonstration of the Spirit and of power:
5 That your faith should not stand in the wisdom of men, but in the power of God.
6 Howbeit we speak wisdom among them that are perfect: yet not the wisdom of this world, nor of the princes of this world, that come to naught:
7 But we speak the wisdom of God in a mystery, even the hidden wisdom, which God ordained before the world unto our glory:
8 Which none of the princes of this world knew: for had they known it, they would not have crucified the Lord of glory.
9 But as it is written, Eye hath not seen, nor ear heard, neither have entered into the heart of man, the things which God hath prepared for them that love him.
10 But God hath revealed them unto us by his Spirit: for the Spirit searches all things, yea, the deep things of God.
11 For what man knows the things of a man, save the spirit of man which is in him? even so the things of God knows no man, but the Spirit of God.
12 Now we have received, not the spirit of the world, but the spirit which is of God; that we might know the things that are freely given to us of God.
13 Which things also we speak, not in the words which man's wisdom teaches, but which the Holy Ghost teacheth; comparing spiritual things with spiritual.
14 But the natural man receives not the things of the Spirit of God: for they are foolishness unto him: neither can he know them, because they are spiritually discerned.
15 But he that is spiritual judges all things, yet he himself is judged of no man.
16 For who hath known the mind of the Lord, that he may instruct him? but we have the mind of Christ.
Psalms 124
1 If it had not been the Lord who was on our side, now may Israel say;
2 If it had not been the Lord who was on our side, when men rose up against us:
3 Then they had swallowed us up quick, when their wrath was kindled against us:
4 Then the waters had overwhelmed us, the stream had gone over our soul:
5 Then the proud waters had gone over our soul.
6 Blessed be the Lord, who hath not given us as a prey to their teeth.
7 Our soul is escaped as a bird out of the snare of the fowlers: the snare is broken, and we are escaped.
8 Our help is in the name of the Lord, who made heaven and earth.