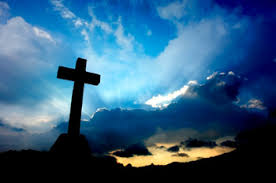 Today (again) a brief examination of true liberty founded in self-control, and it as the result of a well (healthy) reasoning mind. It is the internal state of order that comes independent of external events. It is intellect that overcomes the reflex action of the inner human animal nature, and what enables man to be civilized (able to live in peace with other humans). Civilization can't be produced by altering the external adorning (kosmos), but rather only with a mind that is able to understand and reason existence. In other words you can't give people stuff to make them content. Contentment is a state of mind that comes from understanding cause and effect and these as laws that cannot be overcome. This understanding, as it relates to contentment, is in realization that the only thing a person can control is themselves and their reaction to the external events. You can't control incoming cause only the reaction as effect. The laws of nature and nature's God are what define action and reactions, which are the whole duty of civilized man. This is the mind (id-entity) of Christ (born again and overwriting our animal nature), and is also foolishness to those who refuse to live by it (because it include self-sacrifice (self-subordination, as in subordination of the animal man to the spirit)).
The point is this is what we see in the never-ending discontent of those who are fixated on things rather than acknowledging the self-evident truth as it manifests before their eyes. They are forever stirred and agitated by assertions they are being denied something and the lies that they will be content if they get it. They are never content and only pacified during the momentary intoxication if they do get what they want. This itself proves a self-evident truth that says happiness is what is to be pursued, and it shouldn't be confused with intoxication that comes from satisfying something lusted for. This experience (experiment) repeats over and over as those caught in the decline know something is wrong but are imprisoned by believing wants are needs. They refuse to admit they are destroying themself and everything they contact. The destruction itself becomes to them intoxicating. Either way it is always destruction.
The evil is in those who, in politics and religion, use agitation and the resulting misery to fulfill and perpetuate their self-centered lust for power and the intoxication that accompanies it. All the while claiming themselves the most righteous (saying, get away from me, because I am holier than thou).
Yesterday's post includes a passage from Acts 2 wherein Peter speaks of this very subject. The post included a more descriptive translation of several words to highlight their deeper meaning. Here is the portion of today's focus followed by the same verses as they appear in the King James Version.
Acts 2
38 Then Peter said unto them, return to place you departed, and be submersed every one of you in the id-entity of Jesus Christ and be released from the imprisonment of sins, and ye shall receive the gift of the Holy Ghost.
39 For the promise is unto you, and to your children, and to all that are afar off, even as many as the Lord our God shall call.
40 And with many other words did he testify and exhort, saying, Save yourselves from this generation gone astray.
Acts 2 (KJV)
38 Then Peter said unto them, Repent, and be baptized every one of you in the name of Jesus Christ for the remission of sins, and ye shall receive the gift of the Holy Ghost.
39 For the promise is unto you, and to your children, and to all that are afar off, even as many as the Lord our God shall call.
40 And with many other words did he testify and exhort, saying, Save yourselves from this untoward generation.
The Greek word translated "remission" in verse 38 above is aphesis, also translated as deliverance, forgiveness, and liberty. The word is used twice when recording the Lord's quoting from Isaiah 61:1 & 2 in Luke 4:18. It is translated as "deliverance" and "liberty."
Luke 4
17 And there was delivered unto him the book of the prophet Isaiah. And when he had opened the book, he found the place where it was written,
18 The Spirit of the Lord is upon me, because he hath anointed me to preach the gospel to the poor; he hath sent me to heal the brokenhearted, to preach deliverance to the captives, and recovering of sight to the blind, to set at liberty them that are bruised,
19 To preach the acceptable year of the Lord.
20 And he closed the book, and he gave it again to the minister, and sat down. And the eyes of all them that were in the synagogue were fastened on him.
21 And he began to say unto them, This day is this scripture fulfilled in your ears.
Here is the full chapter of Isaiah.
Isaiah 61
1 The Spirit of the Lord God is upon me; because the Lord hath anointed me to preach good tidings unto the meek; he hath sent me to bind up the brokenhearted, to proclaim liberty to the captives, and the opening of the prison to them that are bound;
2 To proclaim the acceptable year of the Lord, and the day of vengeance of our God; to comfort all that mourn;
3 To appoint unto them that mourn in Zion, to give unto them beauty for ashes, the oil of joy for mourning, the garment of praise for the spirit of heaviness; that they might be called trees of righteousness, the planting of the Lord, that he might be glorified.
4 And they shall build the old wastes, they shall raise up the former desolations, and they shall repair the waste cities, the desolations of many generations.
5 And strangers shall stand and feed your flocks, and the sons of the alien shall be your plowmen and your vinedressers.
6 But ye shall be named the Priests of the Lord: men shall call you the Ministers of our God: ye shall eat the riches of the Gentiles, and in their glory shall ye boast yourselves.
7 For your shame ye shall have double; and for confusion they shall rejoice in their portion: therefore in their land they shall possess the double: everlasting joy shall be unto them.
8 For I the Lord love judgment, I hate robbery for burnt offering; and I will direct their work in truth, and I will make an everlasting covenant with them.
9 And their seed shall be known among the Gentiles, and their offspring among the people: all that see them shall acknowledge them, that they are the seed which the Lord hath blessed.
10 I will greatly rejoice in the Lord, my soul shall be joyful in my God; for he hath clothed me with the garments of salvation, he hath covered me with the robe of righteousness, as a bridegroom decks himself with ornaments, and as a bride adorns herself with her jewels.
11 For as the earth brings forth her bud, and as the garden causes the things that are sown in it to spring forth; so the Lord God will cause righteousness and praise to spring forth before all the nations.
The final time the word aphesis is used is in Hebrews 10:18 in warning of this being the conclusion and totality of the message. It is the work of the Holy Spirit and there is no recovering from rejecting it. This is what we are told when aphesis is translated as "forgiveness" in telling us that blasphemy (vilification) against the Holy Spirit will result in never-ending imprisonment (liberty being impossible if this teaching is rejected and vilified).
Mark 3:29 But he that shall blaspheme against the Holy Ghost hath never forgiveness, but is in danger of eternal damnation.
Hebrews 10 (see verse 18)
1 For the law having a shadow of good things to come, and not the very image of the things, can never with those sacrifices which they offered year by year continually make the comers thereunto perfect.
2 For then would they not have ceased to be offered? because that the worshippers once purged should have had no more conscience of sins.
3 But in those sacrifices there is a remembrance again made of sins every year.
4 For it is not possible that the blood of bulls and of goats should take away sins.
5 Wherefore when he cometh into the world, he says, Sacrifice and offering thou would not, but a body hast thou prepared me:
6 In burnt offerings and sacrifices for sin thou hast had no pleasure.
7 Then said I, Lo, I come (in the volume of the book it is written of me,) to do thy will, O God.
8 Above when he said, Sacrifice and offering and burnt offerings and offering for sin thou would not, neither have pleasure therein; which are offered by the law;
9 Then said he, Lo, I come to do thy will, O God. He takes away the first, that he may establish the second.
10 By the which will we are sanctified through the offering of the body of Jesus Christ once for all.
11 And every priest stands daily ministering and offering oftentimes the same sacrifices, which can never take away sins:
12 But this man, after he had offered one sacrifice for sins for ever, sat down on the right hand of God;
13 From henceforth expecting till his enemies be made his footstool.
14 For by one offering he hath perfected for ever them that are sanctified.
15 Whereof the Holy Ghost also is a witness to us: for after that he had said before,
16 This is the covenant that I will make with them after those days, says the Lord, I will put my laws into their hearts, and in their minds will I write them;
17 And their sins and iniquities will I remember no more.
18 Now where remission of these is, there is no more offering for sin.
19 Having therefore, brethren, boldness to enter into the holiest by the blood of Jesus,
20 By a new and living way, which he hath consecrated for us, through the veil, that is to say, his flesh;
21 And having an high priest over the house of God;
22 Let us draw near with a true heart in full assurance of faith, having our hearts sprinkled from an evil conscience, and our bodies washed with pure water.
23 Let us hold fast the profession of our faith without wavering; (for he is faithful that promised;)
24 And let us consider one another to provoke unto love and to good works:
25 Not forsaking the assembling of ourselves together, as the manner of some is; but exhorting one another: and so much the more, as ye see the day approaching.
26 For if we sin wilfully after that we have received the knowledge of the truth, there remains no more sacrifice for sins,
27 But a certain fearful looking for of judgment and fiery indignation, which shall devour the adversaries.
28 He that despised Moses' law died without mercy under two or three witnesses:
29 Of how much sorer punishment, suppose ye, shall he be thought worthy, who hath trodden under foot the Son of God, and hath counted the blood of the covenant, wherewith he was sanctified, an unholy thing, and hath done despite unto the Spirit of grace?
30 For we know him that hath said, Vengeance belongs unto me, I will recompense, says the Lord. And again, The Lord shall judge his people.
31 It is a fearful thing to fall into the hands of the living God.
32 But call to remembrance the former days, in which, after ye were illuminated, ye endured a great fight of afflictions;
33 Partly, whilst ye were made a gazingstock both by reproaches and afflictions; and partly, whilst ye became companions of them that were so used.
34 For ye had compassion of me in my bonds, and took joyfully the spoiling of your goods, knowing in yourselves that ye have in heaven a better and an enduring substance.
35 Cast not away therefore your confidence, which has great compensation of reward.
36 For ye have need of patience, that, after ye have done the will of God, ye might receive the promise.
37 For yet a little while, and he that shall come will come, and will not tarry.
38 Now the just shall live by faith: but if any man draw back, my soul shall have no pleasure in him.
39 But we are not of them who draw back unto perdition; but of them that believe to the saving of the soul.