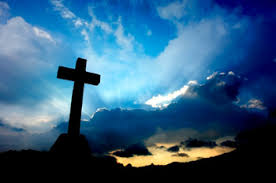 Yesterday we looked at our crossing over (Bethabara beyond Jordan) from being imprisoned by our natural (animal) nature by way of rising to the liberty and life found in the elevation of our intellectual (spirit) nature. In that message was briefly mentioned the Greek word peripoiesis in describing our (humanity) being saved as a result of our first being immersed (baptized) in the Lord's teaching and it (His mind and therefore Him, in the name of the Father, Son, and Holy Spirit) becoming the foundation upon which all our thought and actions are governed (by the divine mind). Today a deeper look at the word (peripoiesis) as its meaning tells of this process of crossing from death to life (darkness to light).
Peripoiesis is said to mean acquisition, which thereby results in preservation. It is from the compound word peripoiomai, meaning to make around oneself. It is from the words peri, with a root meaning of crossing over as in piercing through something (death); and poieo, meaning to make or do (as in a result – the effect of a cause).
The word peripoiesis is only used five times. The first is in a very descriptive explanation of manner as it is translated as "purchased possessions" while telling of our inheritance after we have been sealed (marked by this baptism of the holy Spirit) after we believed. This appears in Ephesians 1:14 (aphesis – liberty, deliverance, forgiveness, remission – see the two previous posts).
Ephesians 1
1 Paul, an apostle of Jesus Christ by the will of God, to the saints which are at Ephesus, and to the faithful in Christ Jesus:
2 Grace be to you, and peace, from God our Father, and from the Lord Jesus Christ.
3 Blessed be the God and Father of our Lord Jesus Christ, who hath blessed us with all spiritual blessings in heavenly places in Christ:
4 According as he hath chosen us in him before the foundation of the world, that we should be holy and without blame before him in love:
5 Having predestinated us unto the adoption of children by Jesus Christ to himself, according to the good pleasure of his will,
6 To the praise of the glory of his grace, wherein he hath made us accepted in the beloved.
7 In whom we have redemption through his blood, the forgiveness (aphesis) of sins, according to the riches of his grace;
8 Wherein he hath abounded toward us in all wisdom and prudence;
9 Having made known unto us the mystery of his will, according to his good pleasure which he hath purposed in himself:
10 That in the dispensation of the fullness of times he might gather together in one all things in Christ, both which are in heaven, and which are on earth; even in him:
11 In whom also we have obtained an inheritance, being predestinated according to the purpose of him who works all things after the counsel of his own will:
12 That we should be to the praise of his glory, who first trusted in Christ.
13 In whom ye also trusted, after that ye heard the word of truth, the gospel of your salvation: in whom also after that ye believed, ye were sealed with that holy Spirit of promise,
14 Which is the earnest (good faith deposit) of our inheritance until the redemption (promised full amount is fulfilled) of the purchased possession (peripoiesis), unto the praise of his glory.
15 Wherefore I also, after I heard of your faith in the Lord Jesus, and love unto all the saints,
16 Cease not to give thanks for you, making mention of you in my prayers;
17 That the God of our Lord Jesus Christ, the Father of glory, may give unto you the spirit of wisdom and revelation in the knowledge of him:
18 The eyes of your understanding being enlightened; that ye may know what is the hope of his calling, and what the riches of the glory of his inheritance in the saints,
19 And what is the exceeding greatness of his power to us-ward who believe, according to the working of his mighty power,
20 Which he wrought in Christ, when he raised him from the dead, and set him at his own right hand in the heavenly places,
21 Far above all principality, and power, and might, and dominion, and every name that is named, not only in this world, but also in that which is to come:
22 And hath put all things under his feet, and gave him to be the head over all things to the church,
23 Which is his body, the fullness of him that fills all in all.
The next time the word is used it is in 1 Thessalonians 5:9 in telling of our being awake and sober, as those who "obtain" salvation.
1 Thessalonians 5
1 But of the times and the seasons, brethren, ye have no need that I write unto you.
2 For yourselves know perfectly that the day of the Lord so cometh as a thief in the night.
3 For when they shall say, Peace and safety; then sudden destruction cometh upon them, as travail upon a woman with child; and they shall not escape.
4 But ye, brethren, are not in darkness, that that day should overtake you as a thief.
5 Ye are all the children of light, and the children of the day: we are not of the night, nor of darkness.
6 Therefore let us not sleep, as do others; but let us watch and be sober.
7 For they that sleep sleep in the night; and they that be drunken are drunken in the night.
8 But let us, who are of the day, be sober, putting on the breastplate of faith and love; and for an helmet, the hope of salvation.
9 For God hath not appointed us to wrath, but to obtain (peripoeisis) salvation by our Lord Jesus Christ,
10 Who died for us, that, whether we wake or sleep, we should live together with him.
11 Wherefore comfort yourselves together, and edify one another, even as also ye do.
12 And we beseech you, brethren, to know them which labour among you, and are over you in the Lord, and admonish you;
13 And to esteem them very highly in love for their work's sake. And be at peace among yourselves.
14 Now we exhort you, brethren, warn them that are unruly, comfort the feebleminded, support the weak, be patient toward all men.
15 See that none render evil for evil unto any man; but ever follow that which is good, both among yourselves, and to all men.
16 Rejoice evermore.
17 Pray without ceasing.
18 In every thing give thanks: for this is the will of God in Christ Jesus concerning you.
19 Quench not the Spirit.
20 Despise not prophesyings.
21 Prove all things; hold fast that which is good.
22 Abstain from all appearance of evil.
23 And the very God of peace sanctify you wholly; and I pray God your whole spirit and soul and body be preserved blameless unto the coming of our Lord Jesus Christ.
24 Faithful is he that calls you, who also will do it.
25 Brethren, pray for us.
26 Greet all the brethren with an holy kiss.
27 I charge you by the Lord that this epistle be read unto all the holy brethren.
28 The grace of our Lord Jesus Christ be with you. Amen.
Peripoiesis is translated "obtaining" in 2 Thessalonians 2:14 telling of the glory obtained by those who believe the truth. It tells of overcoming those who sit in the seat of God, opposing this traditional teaching and as what restrains us from elevating our new man. The obtaining is in overcoming those who hold us down. These are the same we are told of in Ephesians 5: "12 For we wrestle not against flesh and blood, but against principalities, against powers, against the rulers of the darkness of this world, against spiritual wickedness in high places. 13 Wherefore take unto you the whole armour of God, that ye may be able to withstand in the evil day, and having done all, to stand."
2 Thessalonians 2
1 Now we beseech you, brethren, by the coming of our Lord Jesus Christ, and by our gathering together unto him,
2 That ye be not soon shaken in mind, or be troubled, neither by spirit, nor by word, nor by letter as from us, as that the day of Christ is at hand.
3 Let no man deceive you by any means: for that day shall not come, except there come a falling away first, and that man of sin be revealed, the son of perdition;
4 Who opposes and exalts himself above all that is called God, or that is worshipped; so that he as God sits in the temple of God, showing himself that he is God.
5 Remember ye not, that, when I was yet with you, I told you these things?
6 And now ye know what withholdeth (holds down) that he might be revealed in his time.
7 For the mystery of iniquity doth already work: only he who now letteth (holds down) will let (hold down), until he be taken out of the way.
8 And then shall that Wicked be revealed, whom the Lord shall consume with the spirit of his mouth, and shall destroy with the brightness of his coming:
9 Even him, whose coming is after the working of Satan with all power and signs and lying wonders,
10 And with all deceivableness of unrighteousness in them that perish; because they received not the love of the truth, that they might be saved.
11 And for this cause God shall send them strong delusion, that they should believe a lie:
12 That they all might be damned who believed not the truth, but had pleasure in unrighteousness.
13 But we are bound to give thanks always to God for you, brethren beloved of the Lord, because God hath from the beginning chosen you to salvation through sanctification of the Spirit and belief of the truth:
14 Whereunto he called you by our gospel, to the obtaining (peripoiesis) of the glory of our Lord Jesus Christ.
15 Therefore, brethren, stand fast, and hold the traditions which ye have been taught, whether by word, or our epistle.
16 Now our Lord Jesus Christ himself, and God, even our Father, which hath loved us, and hath given us everlasting consolation and good hope through grace,
17 Comfort your hearts, and establish (strengthen – turn resolute) you in every good word and work.
The forth use of the word is in Hebrews 10:39 (see previous posts) in telling of our being strengthened and made resolute as we believe to the "saving" of the soul. This is belief in the same truth spoken of in 2 Thessalonians 2:12 & 13 above. Those who draw back unto perdition (apoleia – lose or ruin, as in not preserved) are the same spoken of above as those who refuse the truth and in doing condemn themselves to forever being held down (imprisoned).
Hebrews 10
35 Cast not away therefore your confidence, which hath great recompence of reward.
36 For ye have need of patience, that, after ye have done the will of God, ye might receive the promise.
37 For yet a little while, and he that shall come will come, and will not tarry.
38 Now the just shall live by faith: but if any man draw back, my soul shall have no pleasure in him.
39 But we are not of them who draw back unto perdition; but of them that believe to the saving of the soul.
The fifth and final use of the word is in 1 Peter 2:9 as "peculiar" in defining us as God's possessions who have come out of darkness into His great light.
1 Peter 2
1 Wherefore laying aside all malice, and all guile, and hypocrisies, and envies, and all evil speaking,
2 As newborn babes, desire the sincere milk of the word, that ye may grow thereby:
3 If so be ye have tasted that the Lord is gracious.
4 To whom coming, as unto a living stone, disallowed indeed of men, but chosen of God, and precious,
5 Ye also, as lively stones, are built up a spiritual house, an holy priesthood, to offer up spiritual sacrifices, acceptable to God by Jesus Christ.
6 Wherefore also it is contained in the scripture, Behold, I lay in Zion a chief corner stone, elect, precious: and he that believeth on him shall not be confounded.
7 Unto you therefore which believe he is precious: but unto them which be disobedient, the stone which the builders disallowed, the same is made the head of the corner,
8 And a stone of stumbling, and a rock of offence, even to them which stumble at the word, being disobedient: whereunto also they were appointed.
9 But ye are a chosen generation, a royal priesthood, an holy nation, a peculiar (peripoiesis – acquired) people; that ye should show forth the praises of him who hath called you out of darkness into his marvellous light;
10 Which in time past were not a people, but are now the people of God: which had not obtained mercy, but now have obtained mercy.
11 Dearly beloved, I beseech you as strangers and pilgrims, abstain from fleshly lusts, which war against the soul;
12 Having your conversation honest among the Gentiles: that, whereas they speak against you as evildoers, they may by your good works, which they shall behold, glorify God in the day of visitation.
13 Submit yourselves to every ordinance of man for the Lord's sake: whether it be to the king, as supreme;
14 Or unto governors, as unto them that are sent by him for the punishment of evildoers, and for the praise of them that do well.
15 For so is the will of God, that with well doing ye may put to silence the ignorance of foolish men:
16 As free, and not using your liberty for a cloke of maliciousness, but as the servants of God.
17 Honour all men. Love the brotherhood. Fear God. Honour the king.
18 Servants, be subject to your masters with all fear; not only to the good and gentle, but also to the froward.
19 For this is thankworthy, if a man for conscience toward God endure grief, suffering wrongfully.
20 For what glory is it, if, when ye be buffeted for your faults, ye shall take it patiently? but if, when ye do well, and suffer for it, ye take it patiently, this is acceptable with God.
21 For even hereunto were ye called: because Christ also suffered for us, leaving us an example, that ye should follow his steps:
22 Who did no sin, neither was guile found in his mouth:
23 Who, when he was reviled, reviled not again; when he suffered, he threatened not; but committed himself to him that judges righteously:
24 Who his own self bare our sins in his own body on the tree, that we, being dead to sins, should live unto righteousness: by whose stripes ye were healed.
25 For ye were as sheep going astray; but are now returned unto the Shepherd and Bishop of your souls.
Psalms 121
1 I will lift up mine eyes unto the hills, from whence cometh my help.
2 My help cometh from the Lord, which made heaven and earth.
3 He will not suffer thy foot to be moved: he that keeps thee will not slumber.
4 Behold, he that keeps Israel shall neither slumber nor sleep.
5 The Lord is thy keeper: the Lord is thy shade upon thy right hand.
6 The sun shall not smite thee by day, nor the moon by night.
7 The Lord shall preserve thee from all evil: he shall preserve thy soul.
8 The Lord shall preserve thy going out and thy coming in from this time forth, and even for evermore.
2 Peter 2
1 But there were false prophets also among the people, even as there shall be false teachers among you, who secretly shall bring in damnable heresies, even denying the Lord that bought them, and bring upon themselves swift destruction.
2 And many shall follow their pernicious ways; by reason of whom the way of truth shall be evil spoken of.
3 And through covetousness shall they with feigned words make merchandise of you: whose judgment now of a long time lingers not, and their damnation slumbers not.
4 For if God spared not the angels that sinned, but cast them down to hell, and delivered them into chains of darkness, to be reserved unto judgment;
5 And spared not the old world, but saved Noah the eighth person, a preacher of righteousness, bringing in the flood upon the world of the ungodly;
6 And turning the cities of Sodom and Gomorrha into ashes condemned them with an overthrow, making them an ensample unto those that after should live ungodly;
7 And delivered just Lot, vexed with the filthy conversation of the wicked:
8 (For that righteous man dwelling among them, in seeing and hearing, vexed his righteous soul from day to day with their unlawful deeds;)
9 The Lord knows how to deliver the godly out of temptations, and to reserve the unjust unto the day of judgment to be punished:
10 But chiefly them that walk after the flesh in the lust of uncleanness, and despise government. Presumptuous are they, selfwilled, they are not afraid to speak evil of dignities.
11 Whereas angels, which are greater in power and might, bring not railing accusation against them before the Lord.
12 But these, as natural brute beasts, made to be taken and destroyed, speak evil of the things that they understand not; and shall utterly perish in their own corruption;
13 And shall receive the reward of unrighteousness, as they that count it pleasure to riot in the day time. Spots they are and blemishes, sporting themselves with their own deceivings while they feast with you;
14 Having eyes full of adultery, and that cannot cease from sin; beguiling unstable souls: an heart they have exercised with covetous practices; cursed children:
15 Which have forsaken the right way, and are gone astray, following the way of Balaam the son of Bosor (who cursing the people God chose), who loved the wages of unrighteousness;
16 But was rebuked for his iniquity by a dumb (jack)ass speaking with man's voice, which forbad (told him not to go that way because he saw the angel of the LORD) the madness of the prophet (false prophet who sold his soul).
17 These are wells without water, clouds that are carried with a tempest; to whom the mist of darkness is reserved for ever.
18 For when they speak great swelling words of vanity, they allure through the lusts of the flesh, through much wantonness, those that were clean escaped from them who live in error.
19 While they promise them liberty, they themselves are the servants of corruption: for of whom a man is overcome, of the same is he brought in bondage.
20 For if after they have escaped the pollutions of the world through the knowledge of the Lord and Saviour Jesus Christ, they are again entangled therein, and overcome, the latter end is worse with them than the beginning.
21 For it had been better for them not to have known the way of righteousness, than, after they have known it, to turn from the holy commandment delivered unto them.
22 But it is happened unto them according to the true proverb, The dog is turned to his own vomit again; and the sow that was washed to her wallowing in the mire.