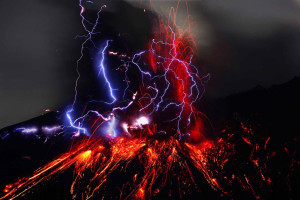 So the news media, the socialists, communists and the anarchists, the political establishment, the Mormons and the prosperity doctrine evangelicals, and all the other forced redistributionists, are all ferociously calling Trump and anyone who supports him (voting for or not) haters espousing hate. This is the new world these same people have created that demonizes and defines anyone who stands in the way of their self-justified, self-righteous agenda and their chosen and anointed ones. Of course they will all vigorously deny it and tell you of what will happen if we don't listen to them and do things the way they say. Matthew 24:22 And except those days should be shortened, there should no flesh be saved: but for the elect's sake those days shall be shortened. 23 Then if any man shall say unto you, Lo, here is Christ, or there; believe it not. 24 For there shall arise false Christs, and false prophets, and shall show great signs and wonders; insomuch that, if it were possible, they shall deceive the very elect. 25 Behold, I have told you before. 26 Wherefore if they shall say unto you, Behold, he is in the desert; go not forth: behold, he is in the secret chambers; believe it not. 27 For as the lightning cometh out of the east, and shines even unto the west; so shall also the coming of the Son of man be.
The Greek word translated above in verse 24 as "false Christs" is pseudochristos. It is a compound word from, pseudo meaning lying to deceive, and anointed. Pseudo literally means to utter an untruth as means to deceive (as in falsely accusing all those who oppose you). Christos is from the word chrio, literally meaning to consecrate someone into an office or religious service.
What we see in the above passage in Matthew 24:27 is the Lord telling of the way to know when the true anointing comes. It doesn't come from an earthly source. It comes as an enlightening from heaven, and is what the root word that chrio is derived from says. The word is chraomai, and it is telling of knowing it by the effect it has, as the cause being known by the effect. (Matthew 21: 24 And Jesus answered and said unto them, I also will ask you one thing, which if ye tell me, I in like wise will tell you by what authority I do these things. 25 The baptism of John, whence was it? from heaven, or of men? And they reasoned with themselves, saying, If we shall say, From heaven; he will say unto us, Why did ye not then believe him? 26 But if we shall say, Of men; we fear the people; for all hold John as a prophet. 27 And they answered Jesus, and said, We cannot tell. And he said unto them, Neither tell I you by what authority I do these things.) It is telling of seeing the unseen, as in seeing the Spirit light upon someone as a dove, or as in knowing the Sun is in the clouds by the light.
Here is the Strong's definition of chraomai: to furnish what is needed; (give an oracle, "graze" (touch slightly), light upon, etc.), i.e. (by implication) to employ or (by extension) to act towards one in a given manner.
Job 37
15 Dost thou know when God disposed them, and caused the light of his cloud to shine?
16 Dost thou know the balancings of the clouds, the wondrous works of him which is perfect in knowledge?
17 How thy garments are warm, when he quiets the earth by the south wind?
18 Hast thou with him spread out the sky, which is strong, and as a molten looking glass?
19 Teach us what we shall say unto him; for we cannot order our speech by reason of darkness.
20 Shall it be told him that I speak? if a man speak, surely he shall be swallowed up.
21 And now men see not the bright light which is in the clouds: but the wind passes, and cleanses them.
22 Fair weather cometh out of the north: with God is terrible majesty.
23 Touching the Almighty, we cannot find him out: he is excellent in power, and in judgment, and in plenty of justice: he will not afflict.
24 Men do therefore fear him: he respects not any that are wise of heart.
The experts can't understand basic immunology. One of the things that isn't understood is why at certain points in time the body stops recognizing disease as such and the immune system stops destroying it. In the case of our society here is a loose analogy. We see the same ideas arise that we once dealt with and combated with truth of the consequences. In our time we have eliminated truth and with it any ability to recognize the then combat the disease, and we glorify the injurious consequences. But with continued exposure to dead disease cells eventually comes immunity. That is what we see happening in our society. If we survive the immune response it will be because all the disease has been eliminated before too much of the healthy organs have been damaged. The cure is a well (healthy) reasoning mind untainted by the world (pure heart). The smart cure is to not attack the healthy as we are. Matthew 5:8 Blessed are the pure in heart: for they shall see God.
My advice is to look to the light and thereby know. Be the poor in spirit (those not thinking they already know it all) and yours is the kingdom of heaven.
Matthew 5
1 And seeing the multitudes, he went up into a mountain: and when he was set, his disciples came unto him:
2 And he opened his mouth, and taught them, saying,
3 Blessed are the poor in spirit: for theirs is the kingdom of heaven.
4 Blessed are they that mourn: for they shall be comforted.
5 Blessed are the meek: for they shall inherit the earth.
6 Blessed are they which do hunger and thirst after righteousness: for they shall be filled.
7 Blessed are the merciful: for they shall obtain mercy.
8 Blessed are the pure in heart: for they shall see God.
9 Blessed are the peacemakers: for they shall be called the children of God.
10 Blessed are they which are persecuted for righteousness' sake: for theirs is the kingdom of heaven.
11 Blessed are ye, when men shall revile you, and persecute you, and shall say all manner of evil against you falsely, for my sake.
12 Rejoice, and be exceeding glad: for great is your reward in heaven: for so persecuted they the prophets which were before you.
13 Ye are the salt of the earth: but if the salt have lost his savour, wherewith shall it be salted? it is thenceforth good for nothing, but to be cast out, and to be trodden under foot of men.
14 Ye are the light of the world. A city that is set on an hill cannot be hid.
15 Neither do men light a candle, and put it under a bushel, but on a candlestick; and it gives light unto all that are in the house.
16 Let your light so shine before men, that they may see your good works, and glorify your Father which is in heaven.
17 Think not that I am come to destroy the law, or the prophets: I am not come to destroy, but to fulfill.
18 For truly I say unto you, Till heaven and earth pass, one jot or one tittle shall in no wise pass from the law, till all be fulfilled.
19 Whosoever therefore shall break one of these least commandments, and shall teach men so, he shall be called the least in the kingdom of heaven: but whosoever shall do and teach them, the same shall be called great in the kingdom of heaven.
Revelation 3
7 And to the angel of the church in Philadelphia write; These things says he that is holy, he that is true, he that hath the key of David, he that opens, and no man shuts; and shuts, and no man opens;
8 I know thy works: behold, I have set before thee an open door, and no man can shut it: for thou hast a little strength, and hast kept my word, and hast not denied my name.
9 Behold, I will make them of the synagogue of Satan, which say they are Jews, and are not, but do lie; behold, I will make them to come and worship before thy feet, and to know that I have loved thee.
10 Because thou hast kept the word of my patience, I also will keep thee from the hour of temptation, which shall come upon all the world, to try them that dwell upon the earth.
11 Behold, I come quickly: hold that fast which thou hast, that no man take thy crown.
12 Him that overcomes will I make a pillar in the temple of my God, and he shall go no more out: and I will write upon him the name of my God, and the name of the city of my God, which is new Jerusalem, which cometh down out of heaven from my God: and I will write upon him my new name.
13 He that hath an ear, let him hear what the Spirit saith unto the churches.
14 And unto the angel of the church of the Laodiceans write; These things saith the Amen, the faithful and true witness, the beginning of the creation of God;
15 I know thy works, that thou art neither cold nor hot: I would thou wert cold or hot.
16 So then because thou art lukewarm, and neither cold nor hot, I will spue thee out of my mouth.
17 Because thou says, I am rich, and increased with goods, and have need of nothing; and knows not that thou art wretched, and miserable, and poor, and blind, and naked:
18 I counsel thee to buy of me gold tried in the fire, that thou may be rich; and white raiment, that thou may be clothed, and that the shame of thy nakedness do not appear; and anoint thine eyes with eyesalve, that thou may see.
19 As many as I love, I rebuke and chasten: be zealous therefore, and repent.
20 Behold, I stand at the door, and knock: if any man hear my voice, and open the door, I will come in to him, and will sup with him, and he with me.
21 To him that overcomes will I grant to sit with me in my throne, even as I also overcame, and am set down with my Father in his throne.
22 He that hath an ear, let him hear what the Spirit says unto the churches.
John 3
5 Jesus answered, Verily, verily, I say unto thee, Except a man be born of water and of the Spirit, he cannot enter into the kingdom of God.
6 That which is born of the flesh is flesh; and that which is born of the Spirit is spirit.
7 Marvel not that I said unto thee, Ye must be born again.
8 The wind blows where it wills, and thou hears the sound thereof, but canst not tell whence it cometh, and whither it goes: so is every one that is born of the Spirit.
9 Nicodemus answered and said unto him, How can these things be?
10 Jesus answered and said unto him, Art thou a master of Israel, and knows not these things?
11 Verily, verily, I say unto thee, We speak that we do know, and testify that we have seen; and ye receive not our witness.
12 If I have told you earthly things, and ye believe not, how shall ye believe, if I tell you of heavenly things?
13 And no man hath ascended up to heaven, but he that came down from heaven, even the Son of man which is in heaven.
14 And as Moses lifted up the serpent in the wilderness, even so must the Son of man be lifted up:
15 That whosoever believeth in him should not perish, but have eternal life.
16 For God so loved the world, that he gave his only begotten Son, that whosoever believeth in him should not perish, but have everlasting life.
17 For God sent not his Son into the world to condemn the world; but that the world through him might be saved.
18 He that believeth on him is not condemned: but he that believeth not is condemned already, because he hath not believed in the name of the only begotten Son of God.
19 And this is the condemnation, that light is come into the world, and men loved darkness rather than light, because their deeds were evil.
20 For every one that doeth evil hates the light, neither cometh to the light, lest his deeds should be reproved.
21 But he that doeth truth cometh to the light, that his deeds may be made manifest, that they are wrought in God.
22 After these things came Jesus and his disciples into the land of Judaea; and there he tarried with them, and baptized.
23 And John also was baptizing in Aenon near to Salim, because there was much water there: and they came, and were baptized.
24 For John was not yet cast into prison.
25 Then there arose a question between some of John's disciples and the Jews about purifying.
26 And they came unto John, and said unto him, Rabbi, he that was with thee beyond Jordan, to whom thou barest witness, behold, the same baptizes, and all men come to him.
27 John answered and said, A man can receive nothing, except it be given him from heaven.
28 Ye yourselves bear me witness, that I said, I am not the Christ, but that I am sent before him.
29 He that hath the bride is the bridegroom: but the friend of the bridegroom, which stands and hears him, rejoices greatly because of the bridegroom's voice: this my joy therefore is fulfilled.
30 He must increase, but I must decrease.
31 He that cometh from above is above all: he that is of the earth is earthly, and speaks of the earth: he that cometh from heaven is above all.
32 And what he hath seen and heard, that he testifies; and no man receives his testimony.
33 He that hath received his testimony hath set to his seal that God is true.
34 For he whom God hath sent speaks the words of God: for God gives not the Spirit by measure unto him.
35 The Father loves the Son, and hath given all things into his hand.
36 He that believeth on the Son hath everlasting life: and he that believeth not the Son shall not see life; but the wrath of God abides on him.