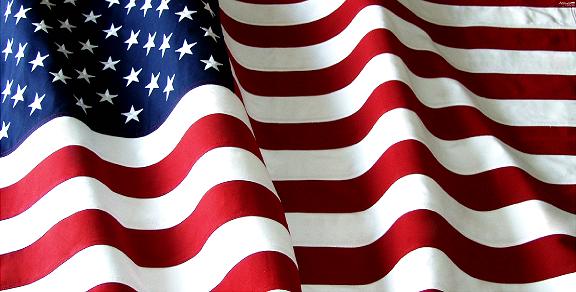 Please do not attempt to understand any of the following unless you have been reading along and thereby laid the foundation needed.
What is a dream? What is meant in the scripture when we are told of those who will dream dreams? Dreams in scripture are one of the means by which the prophets received their knowledge from God. The Hebrew words translated "dream" are, chalom, and chalam. At first glance these words appear very similar to shalom and shalam, meaning a state of security. This can be extrapolated to understand "dreams" as able to occur in a state of rest and security. In studying the word chalam we see its literal meaning said to be to bind firmly, and to be plump. An even deeper examination shows both chalom and chalam to be closely associated with the meaning of being afflicted and pierced. (chalal and chalah).
In all the above we see dreams as the state of rest that surpasses worldly understanding in that it occurs apart from affliction and piercing of temporal circumstance. What we are being told in these few word is of a mind that has entered the kingdom of heaven, and having been crammed full (fulfilled and understanding) now able to see reality in the mind. This is the "dream" understood as a total assembling of understood aspects of the full story from cause through effect. The key aspect is found in its being defined as the kingdom of heaven. This speaks of God's promises of the end result being the reality that reigns in and over all our thoughts, and all these hang on two great commandments, love God, and your neighbor as yourself.
This process is seen and described in many places. None of these does it better than Isaiah 53.
Isaiah 53
1 Who has believed our report? and to whom is the arm of the LORD revealed?
2 For he shall grow up before him as a tender plant, and as a root out of a dry ground: he has no form nor comeliness; and when we shall see him, there is no beauty that we should desire him.
3 He is despised and rejected of men; a man of sorrows, and acquainted with grief: and we hid as it were our faces from him; he was despised, and we esteemed him not.
4 Surely he has borne our griefs, and carried our sorrows: yet we did esteem him stricken, smitten of God, and afflicted.
5 But he was wounded for our transgressions, he was bruised for our iniquities: the chastisement of our peace was upon him; and with his stripes we are healed.
6 All we like sheep have gone astray; we have turned every one to his own way; and the LORD hath laid on him the iniquity of us all.
7 He was oppressed, and he was afflicted, yet he opened not his mouth: he is brought as a lamb to the slaughter, and as a sheep before her shearers is dumb, so he opened not his mouth.
8 He was taken from prison and from judgment: and who shall declare his generation? for he was cut off out of the land of the living: for the transgression of my people was he stricken.
9 And he made his grave with the wicked, and with the rich in his death; because he had done no violence, neither was any deceit in his mouth.
10 Yet it pleased the LORD to bruise him; he has put him to grief: when thou shalt make his soul an offering for sin, he shall see his seed, he shall prolong his days, and the pleasure of the LORD shall prosper in his hand.
11 He shall see of the travail of his soul, and shall be satisfied: by his knowledge shall my righteous servant justify many; for he shall bear their iniquities.
12 Therefore will I divide him a portion with the great, and he shall divide the spoil with the strong; because he has poured out his soul unto death: and he was numbered with the transgressors; and he bare the sin of many, and made intercession for the transgressors.
There are two places that tell specifically of this process, call it a law, of a mind able to dream. Before looking there we need to be reminded of the first occurrence of the word chalom. It also alludes to the process, which with this understanding now becomes very plainly seen. It is in Genesis 28:12 in telling of Jacob's dream where he sees the angels ascending and descending [on a ladder] between earth and heaven. Before the dream Jacob lays his head on a Rock that becomes his pillow. The interpretation is that Jacob resting his head on the rock is his relying on, and thereby generating, the mind of Christ (filled full – born again) and the comfort that enables (foresight) the dream. What he sees is the understanding of constant presence and interaction between the seen and the unseen world in a timeless continuum.
There is a three times used Hebrew word that is translated as Dothan. The name means a law or a royal decree. It appears in two chapters when telling of seeing the unseen realms that exist around us. The first is in Genesis 37 in telling of Joseph's having his dream about how he would eventually rule over the sun, moon, and the eleven stars. Those that read along know these as Joseph understood them, as God's intended forms of church and civil government, and God's people that live under this perfect rule. All these are what shines and reflects God's unadulterated intended form of government on earth.
The next appearance of the place named Dothan is in 2 Kings 6 when Elisha prays that the LORD would open the eyes of the young man that was early risen from his sleep. When his eyes were opened he saw the mountains were filled with the now seen unseen armies of the LORD of Sabaoth.
I am telling you this is what I see and I pray you will see it also. If God be for US who can be against US? We can do this. We will do it, are you with US? We do do it. Amen!
Genesis 37
3 Now Israel loved Joseph more than all his children, because he was the son of his old age: and he made him a coat of many colors.
4 And when his brethren saw that their father loved him more than all his brethren, they hated him, and could not speak peaceably unto him.
5 And Joseph dreamed a dream, and he told it his brethren: and they hated him yet the more.
6 And he said unto them, Hear, I pray you, this dream which I have dreamed:
7 For, behold, we were binding sheaves in the field, and, lo, my sheaf arose, and also stood upright; and, behold, your sheaves stood round about, and made obeisance to my sheaf.
8 And his brethren said to him, Shalt thou indeed reign over us? or shalt thou indeed have dominion over us? And they hated him yet the more for his dreams, and for his words.
9 And he dreamed yet another dream, and told it his brethren, and said, Behold, I have dreamed a dream more; and, behold, the sun and the moon and the eleven stars made obeisance to me.
10 And he told it to his father, and to his brethren: and his father rebuked him, and said unto him, What is this dream that thou hast dreamed? Shall I and thy mother and thy brethren indeed come to bow down ourselves to thee to the earth?
11 And his brethren envied him; but his father observed the saying.
12 And his brethren went to feed their father's flock in Shechem.
13 And Israel said unto Joseph, Do not thy brethren feed the flock in Shechem? come, and I will send thee unto them. And he said to him, Here am I.
14 And he said to him, Go, I pray thee, see whether it be well with thy brethren, and well with the flocks; and bring me word again. So he sent him out of the vale of Hebron, and he came to Shechem.
15 And a certain man found him, and, behold, he was wandering in the field: and the man asked him, saying, What seek thou?
16 And he said, I seek my brethren: tell me, I pray thee, where they feed their flocks.
17 And the man said, They are departed hence; for I heard them say, Let us go to Dothan. And Joseph went after his brethren, and found them in Dothan.
18 And when they saw him afar off, even before he came near unto them, they conspired against him to slay him.
19 And they said one to another, Behold, this dreamer cometh.
20 Come now therefore, and let us slay him, and cast him into some pit, and we will say, Some evil beast hath devoured him: and we shall see what will become of his dreams.
21 And Reuben heard it, and he delivered him out of their hands; and said, Let us not kill him.
22 And Reuben said unto them, Shed no blood, but cast him into this pit that is in the wilderness, and lay no hand upon him; that he might rid him out of their hands, to deliver him to his father again.
23 And it came to pass, when Joseph was come unto his brethren, that they stripped Joseph out of his coat, his coat of many colors that was on him;
24 And they took him, and cast him into a pit: and the pit was empty, there was no water in it.
2 Kings 6
1 And the sons of the prophets said unto Elisha, Behold now, the place where we dwell with thee is too strait for us.
2 Let us go, we pray thee, unto Jordan, and take thence every man a beam, and let us make us a place there, where we may dwell. And he answered, Go ye.
3 And one said, Be content, I pray thee, and go with thy servants. And he answered, I will go.
4 So he went with them. And when they came to Jordan, they cut down wood.
5 But as one was felling a beam, the axe head fell into the water: and he cried, and said, Alas, master! for it was borrowed.
6 And the man of God said, Where fell it? And he showed him the place. And he cut down a stick, and cast it in thither; and the iron did swim.
7 Therefore said he, Take it up to thee. And he put out his hand, and took it.
8 Then the king of Syria warred against Israel, and took counsel with his servants, saying, In such and such a place shall be my camp.
9 And the man of God sent unto the king of Israel, saying, Beware that thou pass not such a place; for thither the Syrians are come down.
10 And the king of Israel sent to the place which the man of God told him and warned him of, and saved himself there, not once nor twice.
11 Therefore the heart of the king of Syria was sore troubled for this thing; and he called his servants, and said unto them, Will ye not show me which of us is for the king of Israel?
12 And one of his servants said, None, my lord, O king: but Elisha, the prophet that is in Israel, tells the king of Israel the words that thou speaks in thy bedchamber.
13 And he said, Go and spy where he is, that I may send and fetch him. And it was told him, saying, Behold, he is in Dothan.
14 Therefore sent he thither horses, and chariots, and a great host: and they came by night, and compassed the city about.
15 And when the servant of the man of God was risen early, and gone forth, behold, an host compassed the city both with horses and chariots. And his servant said unto him, Alas, my master! how shall we do?
16 And he answered, Fear not: for they that be with us are more than they that be with them.
17 And Elisha prayed, and said, Lord, I pray thee, open his eyes, that he may see. And the Lord opened the eyes of the young man; and he saw: and, behold, the mountain was full of horses and chariots of fire round about Elisha.
18 And when they came down to him, Elisha prayed unto the Lord, and said, Smite this people, I pray thee, with blindness. And he smote them with blindness according to the word of Elisha.
19 And Elisha said unto them, This is not the way, neither is this the city: follow me, and I will bring you to the man whom ye seek. But he led them to Samaria.
20 And it came to pass, when they were come into Samaria, that Elisha said, Lord, open the eyes of these men, that they may see. And the Lord opened their eyes, and they saw; and, behold, they were in the midst of Samaria.
21 And the king of Israel said unto Elisha, when he saw them, My father, shall I smite them? shall I smite them?
22 And he answered, Thou shalt not smite them: would thou smite those whom thou hast taken captive with thy sword and with thy bow? set bread and water before them, that they may eat and drink, and go to their master.
23 And he prepared great provision for them: and when they had eaten and drunk, he sent them away, and they went to their master. So the bands of Syria came no more into the land of Israel.
24 And it came to pass after this, that Benhadad king of Syria gathered all his host, and went up, and besieged Samaria.
25 And there was a great famine in Samaria: and, behold, they besieged it, until an ass's head was sold for fourscore pieces of silver, and the fourth part of a cab of dove's dung for five pieces of silver.
26 And as the king of Israel was passing by upon the wall, there cried a woman unto him, saying, Help, my lord, O king.
27 And he said, If the Lord do not help thee, whence shall I help thee? out of the barn-floor, or out of the winepress?
28 And the king said unto her, What ails thee? And she answered, This woman said unto me, Give thy son, that we may eat him to day, and we will eat my son to morrow.
29 So we boiled my son, and did eat him: and I said unto her on the next day, Give thy son, that we may eat him: and she hath hid her son.
30 And it came to pass, when the king heard the words of the woman, that he rent his clothes; and he passed by upon the wall, and the people looked, and, behold, he had sackcloth within upon his flesh.
31 Then he said, God do so and more also to me, if the head of Elisha the son of Shaphat shall stand on him this day.
32 But Elisha sat in his house, and the elders sat with him; and the king sent a man from before him: but ere the messenger came to him, he said to the elders, See ye how this son of a murderer hath sent to take away mine head? look, when the messenger cometh, shut the door, and hold him fast at the door: is not the sound of his master's feet behind him?
33 And while he yet talked with them, behold, the messenger came down unto him: and he said, Behold, this evil is of the Lord; what should I wait for the Lord any longer?
James 5
1 Go to now, ye rich men, weep and howl for your miseries that shall come upon you.
2 Your riches are corrupted, and your garments are moth-eaten.
3 Your gold and silver is cankered; and the rust of them shall be a witness against you, and shall eat your flesh as it were fire. Ye have heaped treasure together for the last days.
4 Behold, the hire of the laborers who have reaped down your fields, which is of you kept back by fraud, cries: and the cries of them which have reaped are entered into the ears of the Lord of Sabaoth.
5 Ye have lived in pleasure on the earth, and been wanton; ye have nourished your hearts, as in a day of slaughter.
6 Ye have condemned and killed the just; and he doth not resist you.
7 Be patient therefore, brethren, unto the coming of the Lord. Behold, the husbandman waits for the precious fruit of the earth, and hath long patience for it, until he receive the early and latter rain.
8 Be ye also patient; establish your hearts: for the coming of the Lord draws nigh.
9 Grudge not one against another, brethren, lest ye be condemned: behold, the judge stands before the door.
10 Take, my brethren, the prophets, who have spoken in the name of the Lord, for an example of suffering affliction, and of patience.
11 Behold, we count them happy which endure. Ye have heard of the patience of Job, and have seen the end of the Lord; that the Lord is very pitiful, and of tender mercy.
12 But above all things, my brethren, swear not, neither by heaven, neither by the earth, neither by any other oath: but let your yea be yea; and your nay, nay; lest ye fall into condemnation.
13 Is any among you afflicted? let him pray. Is any merry? let him sing psalms.
14 Is any sick among you? let him call for the elders of the church; and let them pray over him, anointing him with oil in the name of the Lord:
15 And the prayer of faith shall save the sick, and the Lord shall raise him up; and if he have committed sins, they shall be forgiven him.
16 Confess your faults one to another, and pray one for another, that ye may be healed. The effectual fervent prayer of a righteous man avails much.
17 Elias was a man subject to like passions as we are, and he prayed earnestly that it might not rain: and it rained not on the earth by the space of three years and six months.
18 And he prayed again, and the heaven gave rain, and the earth brought forth her fruit.
19 Brethren, if any of you do err from the truth, and one convert him;
20 Let him know, that he which converts the sinner from the error of his way shall save a soul from death, and shall hide a multitude of sins.