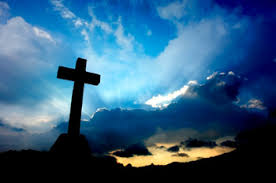 Today more on dreaming dreams, and the freedom of thought needed to see for yourself instead of relying of what others have told you. To begin, a few words about the mercy seat covering the Ark of Testimony (Covenant). This was behind the second veil and in what is called the holy of holies where only the high priest could enter the presence of God. The kingdom of heaven is when we enter this place ourselves, coming into the presence of God. Understanding this includes all aspects we've previously discussed of seeing using our cognitive capacity to comprehend what isn't seen with our natural eyes.
Matthew 23 tells of those sitting in Moses' seat. It is telling of those sitting in the eminent places of power controlling the information they say is God's will. It goes on to tells us to do as they say but not as they do. Therein we understand them to be preaching the kingdom of heaven while in reality preventing men from entering (the holy of holies). We are told they are binding heavy burdens upon men while not lifting one of their fingers to lift the same.
Luke 14 tells us in this same context of when the Lord goes on to tell us of the many that are so enslaved due to the teaching of these principalities and powers, and to the distraction of everyday life, that they are unwilling to come to Him when they are called.
This last point of distraction, the resulting blindness and unwillingness, are very well explained in Matthew 11 when the Lord speaks of all the might works done by Him and it not being comprehended. It tells of those hearing him expecting something that is more burdensome, as the powers [their current slave master] required of them. The chapter closes with the Lord calling them again to come to Him, and to take His light burden. Earlier we read of the Lord saying it is as if they were playing music and expecting Him to dance to the same tune they were accustom to hearing.
Here is chapter 11 followed by chapter 23. The final verses in each are the most instructive.
Matthew 11                                                                                                                                                                  1 And it came to pass, when Jesus had made an end of commanding his twelve disciples, he departed thence to teach and to preach in their cities.
2 Now when John had heard in the prison the works of Christ, he sent two of his disciples,
3 And said unto him, Art you he that should come, or do we look for another?
4 Jesus answered and said unto them, Go and show John again those things which you do hear and see:
5 The blind receive their sight, and the lame walk, the lepers are cleansed, and the deaf hear, the dead are raised up, and the poor have the gospel preached to them.
6 And blessed is he, whosoever shall not be offended in me.
7 And as they departed, Jesus began to say unto the multitudes concerning John, What went you out into the wilderness to see? A reed shaken with the wind?
8 But what went you out for to see? A man clothed in soft raiment? behold, they that wear soft clothing are in kings' houses.
9 But what went you out for to see? A prophet? yea, I say unto you, and more than a prophet.
10 For this is he, of whom it is written, Behold, I send my messenger before your face, which shall prepare your way before you.
11 Truly I say unto you, Among them that are born of women there has not risen a greater than John the Baptist: notwithstanding he that is least in the kingdom of heaven is greater than he.
12 And from the days of John the Baptist until now the kingdom of heaven suffers violence, and the violent take it by force.
13 For all the prophets and the law prophesied until John.
14 And if you will receive it, this is Elias, which was for to come.
15 He that has ears to hear, let him hear.
16 But whereunto shall I liken this generation? It is like unto children sitting in the markets, and calling unto their fellows,
17 And saying, We have piped unto you, and you have not danced; we have mourned unto you, and you have not lamented.
18 For John came neither eating nor drinking, and they say, He has a devil.
19 The Son of man came eating and drinking, and they say, Behold a man gluttonous, and a winebibber, a friend of publicans and sinners. But wisdom is justified of her children.
20 Then began he to upbraid the cities wherein most of his mighty works were done, because they repented not:
21 Woe unto you, Chorazin! woe unto you, Bethsaida! for if the mighty works, which were done in you, had been done in Tyre and Sidon, they would have repented long ago in sackcloth and ashes.
22 But I say unto you, It shall be more tolerable for Tyre and Sidon at the day of judgment, than for you.
23 And you, Capernaum, which art exalted unto heaven, shall be brought down to hell: for if the mighty works, which have been done in you, had been done in Sodom, it would have remained until this day.
24 But I say unto you, That it shall be more tolerable for the land of Sodom in the day of judgment, than for you.
25 At that time Jesus answered and said, I thank you, O Father, Lord of heaven and earth, because you hast hid these things from the wise and prudent, and hast revealed them unto babes.
26 Even so, Father: for so it seemed good in your sight.
27 All things are delivered unto me of my Father: and no man knows the Son, but the Father; neither knows any man the Father, save the Son, and he to whomsoever the Son will reveal him.
28 Come unto me, all you that labor and are heavy laden, and I will give you rest.
29 Take my yoke upon you, and learn of me; for I am meek and lowly in heart: and you shall find rest unto your souls.
30 For my yoke is easy, and my burden is light.
Matthew 23
1 Then spoke Jesus to the multitude, and to his disciples,
2 Saying The scribes and the Pharisees sit in Moses' seat:
3 All therefore whatsoever they bid you observe, that observe and do; but do not you after their works: for they say, and do not.
4 For they bind heavy burdens and grievous to be borne, and lay them on men's shoulders; but they themselves will not move them with one of their fingers.
5 But all their works they do for to be seen of men: they make broad their phylacteries, and enlarge the borders of their garments,
6 And love the uppermost rooms at feasts, and the chief seats in the synagogues,
7 And greetings in the markets, and to be called of men, Rabbi, Rabbi.
8 But be not you called Rabbi: for one is your Master, even Christ; and all you are brethren.
9 And call no man your father upon the earth: for one is your Father, which is in heaven.
10 Neither be you called masters: for one is your Master, even Christ.
11 But he that is greatest among you shall be your servant.
12 And whosoever shall exalt himself shall be abased; and he that shall humble himself shall be exalted.
13 But woe unto you, scribes and Pharisees, hypocrites! for you shut up the kingdom of heaven against men: for you neither go in yourselves, neither suffer you them that are entering to go in.
14 Woe unto you, scribes and Pharisees, hypocrites! for you devour widows' houses, and for a pretense make long prayer: therefore you shall receive the greater damnation.
15 Woe unto you, scribes and Pharisees, hypocrites! for you compass sea and land to make one proselyte, and when he is made, you make him twofold more the child of hell than yourselves.
16 Woe unto you, you blind guides, which say, Whosoever shall swear by the temple, it is nothing; but whosoever shall swear by the gold of the temple, he is a debtor!
17 You fools and blind: for whether is greater, the gold, or the temple that sanctifies (makes it useful toward God's purpose (holy)) the gold?
18 And, Whosoever shall swear by the altar, it is nothing; but whosoever swears by the gift that is upon it, he is guilty.
19 You fools and blind: for whether is greater, the gift, or the altar that sanctifies the gift?
20 Whoso therefore shall swear by the altar, swears by it, and by all things thereon.
21 And whoso shall swear by the temple, swears by it, and by him that dwells therein.
22 And he that shall swear by heaven, swears by the throne of God, and by him that sits thereon.
23 Woe unto you, scribes and Pharisees, hypocrites! for you pay tithe of mint and anise and cummin, and have omitted the weightier matters of the law, judgment, mercy, and faith: these ought you to have done, and not to leave the other undone.
24 You blind guides, which strain at a gnat, and swallow a camel.
25 Woe unto you, scribes and Pharisees, hypocrites! for you make clean the outside of the cup and of the platter, but within they are full of extortion and excess.
26 You blind Pharisee, cleanse first that which is within the cup and platter, that the outside of them may be clean also.
27 Woe unto you, scribes and Pharisees, hypocrites! for you are like unto whited sepulchres, which indeed appear beautiful outward, but are within full of dead men's bones, and of all uncleanness.
28 Even so you also outwardly appear righteous unto men, but within you are full of hypocrisy and iniquity.
29 Woe unto you, scribes and Pharisees, hypocrites! because you build the tombs of the prophets, and garnish the sepulchres of the righteous,
30 And say, If we had been in the days of our fathers, we would not have been partakers with them in the blood of the prophets.
31 Wherefore you be witnesses unto yourselves, that you are the children of them which killed the prophets.
32 Fill you up then the measure of your fathers.
33 You serpents, you generation of vipers, how can you escape the damnation of hell?
34 Wherefore, behold, I send unto you prophets, and wise men, and scribes: and some of them you shall kill and crucify; and some of them shall you scourge in your synagogues, and persecute them from city to city:
35 That upon you may come all the righteous blood shed upon the earth, from the blood of righteous Abel unto the blood of Zacharias son of Barachias, whom you slew between the temple and the altar.
36 Truly I say unto you, All these things shall come upon this generation.
37 O Jerusalem, Jerusalem, you that kills the prophets, and stones them which are sent unto you, how often would I have gathered your children together, even as a hen gathers her chickens under her wings, and you would not!
38 Behold, your house is left unto you desolate.
39 For I say unto you, You shall not see me henceforth, till you shall say, Blessed is he that cometh in the name of the Lord.
They that have ears that hear and eyes that see, let them hear what the Holy Spirit says and see what the Holy Spirit show us.
Luke 14
11 For whosoever exalts himself shall be abased; and he that humbles himself shall be exalted.
12 Then said he also to him that bade him, When you make a dinner or a supper, call not your friends, nor your brethren, neither your kinsmen, nor your rich neighbors; lest they also bid thee again, and a recompense be made thee.
13 But when you make a feast, call the poor, the maimed, the lame, the blind:
14 And you shall be blessed; for they cannot recompense thee: for you shall be recompensed at the resurrection of the just.
15 And when one of them that sat at meat with him heard these things, he said unto him, Blessed is he that shall eat bread in the kingdom of God.
16 Then said he unto him, A certain man made a great supper, and bade many:
17 And sent his servant at supper time to say to them that were bidden, Come; for all things are now ready.
18 And they all with one consent began to make excuse. The first said unto him, I have bought a piece of ground, and I must needs go and see it: I pray thee have me excused.
19 And another said, I have bought five yoke of oxen, and I go to prove them: I pray thee have me excused.
20 And another said, I have married a wife, and therefore I cannot come.
21 So that servant came, and showed his lord these things. Then the master of the house being angry said to his servant, Go out quickly into the streets and lanes of the city, and bring in hither the poor, and the maimed, and the halt, and the blind.
22 And the servant said, Lord, it is done as you hast commanded, and yet there is room.
23 And the lord said unto the servant, Go out into the highways and hedges, and compel them to come in, that my house may be filled.
24 For I say unto you, That none of those men which were bidden shall taste of my supper.
25 And there went great multitudes with him: and he turned, and said unto them,
26 If any man come to me, and hate not his father, and mother, and wife, and children, and brethren, and sisters, yea, and his own life also, he cannot be my disciple.
27 And whosoever doth not bear his cross, and come after me, cannot be my disciple.
28 For which of you, intending to build a tower, sits not down first, and counts the cost, whether he have sufficient to finish it?
29 Lest haply, after he hath laid the foundation, and is not able to finish it, all that behold it begin to mock him,
30 Saying, This man began to build, and was not able to finish.
31 Or what king, going to make war against another king, sits not down first, and consults whether he be able with ten thousand to meet him that cometh against him with twenty thousand?
32 Or else, while the other is yet a great way off, he sends an ambassage, and desires conditions of peace.
33 So likewise, whosoever he be of you that forsakes not all that he hath, he cannot be my disciple.
34 Salt is good: but if the salt have lost his savor, wherewith shall it be seasoned?
35 It is neither fit for the land, nor yet for the dunghill; but men cast it out. He that hath ears to hear, let him hear.
Isaiah 35
1 The wilderness and the solitary place shall be glad for them; and the desert shall rejoice, and blossom as the rose.
2 It shall blossom abundantly, and rejoice even with joy and singing: the glory of Lebanon shall be given unto it, the excellency of Carmel and Sharon, they shall see the glory of the LORD, and the excellency of our God.
3 Strengthen you the weak hands, and confirm the feeble knees.
4 Say to them that are of a fearful heart, Be strong, fear not: behold, your God will come with vengeance, even God with a recompense; he will come and save you.
5 Then the eyes of the blind shall be opened, and the ears of the deaf shall be unstopped.
6 Then shall the lame man leap as a hart, and the tongue of the dumb sing: for in the wilderness shall waters break out, and streams in the desert.
7 And the parched ground shall become a pool, and the thirsty land springs of water: in the habitation of dragons, where each lay, shall be grass with reeds and rushes.
8 And an highway shall be there, and a way, and it shall be called The way of holiness; the unclean shall not pass over it; but it shall be for those: the wayfaring men, though fools, shall not err therein.
9 No lion shall be there, nor any ravenous beast shall go up thereon, it shall not be found there; but the redeemed shall walk there:
10 And the ransomed of the Lord shall return, and come to Zion with songs and everlasting joy upon their heads: they shall obtain joy and gladness, and sorrow and sighing shall flee away.