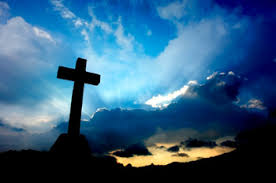 What are situational ethics? To begin with, what are ethics? It is a determined set of moral rules defining right and wrong behavior (actions). Situational ethics are those which a person or group uses to justify abandoning their principles and thereby act by means contrary to them. The worst of these are when someone or a group claims to hold principles above this kind of pragmatism and then employs it claiming they must "abandon the principle to save the principle." In doing this they only achieve one, and that is to abandon the principle.
So, have you seen the way our [new] masters, those who are saving us from the corrupt establishment, are now perverting the delegate process to insure they get the outcome they know we need. These are the same crowd that first told us we were the evil people because we were ignorantly choosing to support someone other than the one they know is the "savior." Specifically they told people like myself we couldn't be "real" Christians if we voted for the "other guy." Then they took control of the process to save the nation from people like me. Now as our new masters they will impose their will on us for our own good and override the will of the people. They had to become what they are saving us from to be able to save us from it.
Situational ethics is justifying doing the wrong thing based on shortsightedness induced by the situation of the moment. I will remind them, all corruption starts with the first step into it. They couldn't care less that they are merely those finishing what those destroying us and our nation couldn't have accomplished without them. They couldn't care less about the macro effects on society. Situational ethics are by definition a lack of adherence to a fixed standard.
I am going to tell you what I think is going to happen. The Cruz people have taken over the process and are now poised to use it to insert their man into power. The old establishment will now feel sanctioned to further manipulate "the rules" as they use the same justification to get their chosen one nominated. These two will divide the already divided group [all the now party insiders] into different factions. Instead of order their fruit is more chaos. Chaos is fine, if it is their only remaining means, and it's a last chance to keep or gain control.
Right about now the Trump people are probably planning their third party strategy and will be ready to put it in place if and when these events transpire. If they are smart they will be ready to use the convention to denounce the corruption of the political parties and the formation of the new Great American Party (or something such as).
The problem is the process, and the powers have control of it. It's time for a Revolution. Ephesians 6:12 For we wrestle not against flesh and blood, but against principalities, against powers, against the rulers of the darkness of this world, against spiritual wickedness in high places. 13 Wherefore take unto you the whole armor of God, that you may be able to withstand in the evil day, and having done all, to stand. 14 Stand therefore, having your loins girt about with truth, and having on the breastplate of righteousness; 15 And your feet shod with the preparation of the gospel of peace; 16 Above all, taking the shield of faith, wherewith you shall be able to quench all the fiery darts of the wicked. 17 And take the helmet of salvation, and the sword of the Spirit, which is the word of God: 18 Praying always with all prayer and supplication in the Spirit, and watching thereunto with all perseverance and supplication for all saints; 19 And for me, that utterance may be given unto me, that I may open my mouth boldly, to make known the mystery of the gospel, 20 For which I am an ambassador in bonds: that therein I may speak boldly, as I ought to speak.
Thus say the LORD to our new Pharaohs, and of the chaos and confusion (Babylon) they rule by and over, "Hear this, I strike with good advice, through similitudes and My prophets."
Jeremiah 46
3 Order you the buckler and shield, and draw near to battle.
4 Harness the horses; and get up, you horsemen, and stand forth with your helmets; furbish the spears, and put on the brigandines.
5 Wherefore have I seen them dismayed and turned away back? and their mighty ones are beaten down, and are fled apace, and look not back: for fear was round about, says the LORD.
6 Let not the swift flee away, nor the mighty man escape; they shall stumble, and fall toward the north by the river Euphrates.
7 Who is this that cometh up as a flood, whose waters are moved as the rivers?
8 Egypt rises up like a flood, and his waters are moved like the rivers; and he said, I will go up, and will cover the earth; I will destroy the city and the inhabitants thereof.
9 Come up, you horses; and rage, you chariots; and let the mighty men come forth; the Ethiopians and the Libyans, that handle the shield; and the Lydians, that handle and bend the bow.
10 For this is the day of the LORD God of hosts, a day of vengeance, that he may avenge him of his adversaries: and the sword shall devour, and it shall be satiate and made drunk with their blood: for the LORD God of hosts hath a sacrifice in the north country by the river Euphrates.
11 Go up into Gilead, and take balm, O virgin, the daughter of Egypt: in vain shalt thou use many medicines; for thou shalt not be cured.
12 The nations have heard of thy shame, and thy cry hath filled the land: for the mighty man hath stumbled against the mighty, and they are fallen both together.
13 The word that the LORD spoke to Jeremiah the prophet, how Nebuchadrezzar king of Babylon should come and smite the land of Egypt.
14 Declare you in Egypt, and publish in Migdol, and publish in Noph and in Tahpanhes: say you, Stand fast, and prepare thee; for the sword shall devour round about thee.
15 Why are thy valiant men swept away? they stood not, because the LORD did drive them.
16 He made many to fall, yea, one fell upon another: and they said, Arise, and let us go again to our own people, and to the land of our nativity, from the oppressing sword.
17 They did cry there, Pharaoh king of Egypt is but a noise; he hath passed the time appointed.
18 As I live, says the King, whose name is the LORD of hosts, Surely as Tabor is among the mountains, and as Carmel by the sea, so shall he come.
19 O thou daughter dwelling in Egypt, furnish thyself to go into captivity: for Noph shall be waste and desolate without an inhabitant.
20 Egypt is like a very fair heifer, but destruction cometh; it cometh out of the north.
21 Also her hired men are in the midst of her like fatted bullocks; for they also are turned back, and are fled away together: they did not stand, because the day of their calamity was come upon them, and the time of their visitation.
22 The voice thereof shall go like a serpent; for they shall march with an army, and come against her with axes, as hewers of wood.
23 They shall cut down her forest, says the LORD, though it cannot be searched; because they are more than the grasshoppers, and are innumerable.
24 The daughter of Egypt shall be confounded; she shall be delivered into the hand of the people of the north.
25 The LORD of hosts, the God of Israel, says; Behold, I will punish the multitude of No, and Pharaoh, and Egypt, with their gods, and their kings; even Pharaoh, and all them that trust in him:
26 And I will deliver them into the hand of those that seek their lives, and into the hand of Nebuchadrezzar king of Babylon, and into the hand of his servants: and afterward it shall be inhabited, as in the days of old, says the LORD.
27 But fear not thou, O my servant Jacob, and be not dismayed, O Israel: for, behold, I will save thee from afar off, and thy seed from the land of their captivity; and Jacob shall return, and be in rest and at ease, and none shall make him afraid.
28 Fear thou not, O Jacob my servant, says the LORD: for I am with thee; for I will make a full end of all the nations whither I have driven thee: but I will not make a full end of thee, but correct thee in measure; yet will I not leave thee wholly unpunished.
Proverbs 20
1 Wine is a mocker, strong drink is raging: and whosoever is deceived thereby is not wise.
2 The fear of a king is as the roaring of a lion: whoso provokes him to anger sins against his own soul.
3 It is an honor for a man to cease from strife: but every fool will be meddling.
4 The sluggard will not plow by reason of the cold; therefore shall he beg in harvest, and have nothing.
5 Counsel in the heart of man is like deep water; but a man of understanding will draw it out.
6 Most men will proclaim every one his own goodness: but a faithful man who can find?
7 The just man walks in his integrity: his children are blessed after him.
8 A king that sits in the throne of judgment scatters away all evil with his eyes.
9 Who can say, I have made my heart clean, I am pure from my sin?
10 Divers weights, and divers measures, both of them are alike abomination to the Lord.
11 Even a child is known by his doings, whether his work be pure, and whether it be right.
12 The hearing ear, and the seeing eye, the Lord hath made even both of them.
13 Love not sleep, lest thou come to poverty; open your eyes, and thou shalt be satisfied with bread.
14 It is naught, it is naught, says the buyer: but when he is gone his way, then he boasts.
15 There is gold, and a multitude of rubies: but the lips of knowledge are a precious jewel.
16 Take his garment that is surety for a stranger: and take a pledge of him for a strange woman.
17 Bread of deceit is sweet to a man; but afterwards his mouth shall be filled with gravel.
18 Every purpose is established by counsel: and with good advice make war.
19 He that goes about as a talebearer reveals secrets: therefore meddle not with him that flatters with his lips.
20 Whoso curses his father or his mother, his lamp shall be put out in obscure darkness.
21 An inheritance may be gotten hastily at the beginning; but the end thereof shall not be blessed.
22 Say not thou, I will recompense evil; but wait on the Lord, and he shall save thee.
23 Divers weights are an abomination unto the Lord; and a false balance is not good.
24 Man's goings are of the Lord; how can a man then understand his own way?
25 It is a snare to the man who devours that which is holy, and after vows to make enquiry.
26 A wise king scatters the wicked, and brings the wheel over them.
27 The spirit of man is the candle of the Lord, searching all the inward parts of the belly.
28 Mercy and truth preserve the king: and his throne is upheld by mercy.
29 The glory of young men is their strength: and the beauty of old men is the grey head.
30 The blueness of a wound cleanses away evil: so do stripes the inward parts of the belly.
Psalm 120
1 In my distress I cried unto the LORD, and He heard me.
2 Deliver my soul, O LORD, from lying lips, and from a deceitful tongue.
3 What shall be given unto you? or what shall be done unto you, you false tongue?
4 Sharp arrows of the mighty, with coals of juniper.
5 Woe is me, that I sojourn in Mesech, that I dwell in the tents of Kedar!
6 My soul hath long dwelt with him that hates peace.
7 I am for peace: but when I speak, they are for war.