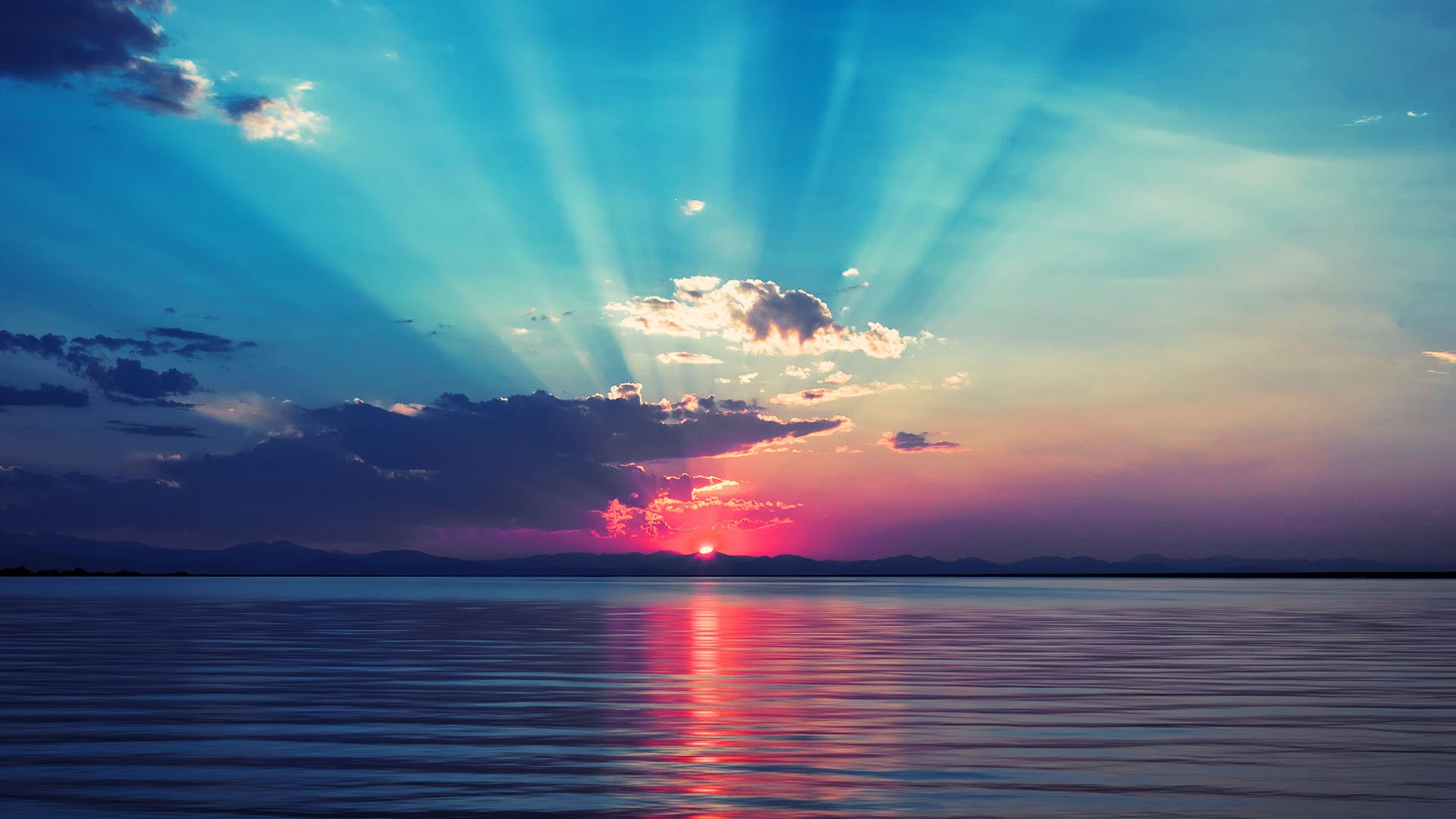 Jeremiah 33  Authorized (King James) Version (AKJV)
1 Moreover the word of [Jehovah] came unto Jeremiah [Jehovah rising] the second time, while he was yet shut up in the court of the prison, saying, 2 [This is the promise of Jehovah] the maker thereof, [Jehovah] that formed it, to establish it; [Jehovah] is his name; 3 call unto me, and I will answer thee, and show thee great and mighty things, which thou knows not. 4 For [this is the promise of Jehovah], the God of Israel, concerning the houses of this city, and concerning the houses of the kings [those in power], which are thrown down by [those who they exalted], and by [their words]; 5 they come to fight with [those who have become fat and at ease], but it is to fill them with the dead bodies of men, whom I have slain in mine anger and in my fury, and for all whose wickedness I have hid my face from this city. 6 Behold, I will bring it health and cure, and I will cure them, and will reveal unto them the abundance of peace and truth. 7 And I will cause the captivity of [those in power] and the captivity of Israel to return, and will build them, as at the first. 8 And I will cleanse them from all their iniquity, whereby they have sinned against me; and I will pardon all their iniquities, whereby they have sinned, and whereby they have transgressed against me.
9 And it shall be to me a name of joy, a praise and an [honor] before all the nations of the earth, which shall hear all the good that I do unto them: and they shall fear and tremble for all the goodness and for all the prosperity that I procure unto it. 10 [This is the promise of Jehovah]; Again there shall be heard in this place, which [you] say shall be desolate without man and without beast, even in the cities of [those in power], and in the streets of Jerusalem, that are desolate, without man, and without inhabitant, and without beast, 11 the voice of joy, and the voice of gladness, the voice of the bridegroom, and the voice of the bride, the voice of them that shall say, Praise [Jehovah] of hosts: for [Jehovah] is good; for his mercy [endures] for ever: and of them that shall bring the sacrifice of praise into the house of [Jehovah]. For I will cause to return the captivity of the land, as at the first, [says Jehovah]. 12 This is the promise of [Jehovah] of hosts; Again in this place, which is desolate without man and without beast, and in all the cities thereof, shall be an habitation of shepherds causing [my people as] flocks to lie down. 13 In the cities of the mountains, in the cities of the vale, and in the cities of the south, and in the land of [the sons and daughters of my power], and in the places about Jerusalem [my city founded on my principles of peace and security], and in the cities of [those in power], shall the flocks pass again under the hands of him that [is speaking to them], [says Jehovah]. 14 Behold, the [day has] come, [says Jehovah], that I will perform that good thing which I have promised unto the house of Israel [my nation that governs under God] and to the house of [those in power].
15 In those days, and at that [appointed] time, will I cause the Branch of righteousness to grow up unto David; and he shall execute judgment and righteousness in the land. 16 In those days shall [those in power] be saved, and Jerusalem [my city] shall dwell safely: and this is the name wherewith she shall be called, [Jehovah our Righteousness].
17 For [this is the promise of Jehovah]; David shall never want a man to sit upon the throne of the house of Israel; 18 neither shall the priests the Levites want a man before me to offer burnt offerings, and to kindle meat offerings, and to do sacrifice continually.
19 And the word of [Jehovah] came unto Jeremiah, saying, 20 [This is the promise of Jehovah]; If [you] can break my covenant of the day, and my covenant of the night, and that there should not be day and night in their season; 21 then may also my covenant be broken with David my servant, that he should not have a son to reign upon his throne; and with the Levites the priests, my ministers. 22 As the host of heaven cannot be numbered, neither the sand of the sea measured: so will I multiply the seed of David my servant, and the Levites that minister unto me.
23 Moreover the word of [Jehovah] came to Jeremiah [Jehovah rising], saying, 24 [Consider you] not what this people have spoken, saying, The two families which [Jehovah] hath chosen, he hath even cast them off? [In this] they have despised my people, that they should be no more a nation before them. 25 [This is the promise of Jehovah]; If my covenant be not with day and night, and if I have not appointed the ordinances of heaven and earth; 26 then will I cast away the seed of Jacob, and David my servant, so that I will not take any of his seed to be rulers over the seed of Abraham, Isaac, and Jacob: for I will cause their captivity to return, and have mercy on them.
The parts above enclosed in brackets are those I have either modified or added for clarification of their spiritual meaning, that we might understand the Lord's message to us in this His appointed time.
Galatians 3  King James Version (KJV)
1 O foolish Galatians, who hath bewitched you, that you should not obey the truth, before whose eyes Jesus Christ hath been evidently set forth, crucified among you?
2 This only would I learn of you, Received you the Spirit by the works of the law, or by the hearing of faith?
3 Are you so foolish? having begun in the Spirit, are you now made perfect by the flesh?
4 Have you suffered so many things in vain? if it be yet in vain.
5 He therefore that ministers to you the Spirit, and works miracles among you, doeth he it by the works of the law, or by the hearing of faith?
6 Even as Abraham believed God, and it was accounted to him for righteousness.
7 Know you therefore that they which are of faith, the same are the children of Abraham.
8 And the scripture, foreseeing that God would justify the heathen through faith, preached before the gospel unto Abraham, saying, In thee shall all nations be blessed.
9 So then they which be of faith are blessed with faithful Abraham.
10 For as many as are of the works of the law are under the curse: for it is written, Cursed is every one that continues not in all things which are written in the book of the law to do them.
11 But that no man is justified by the law in the sight of God, it is evident: for, The just shall live by faith.
12 And the law is not of faith: but, The man that does them shall live in them.
13 Christ hath redeemed us from the curse of the law, being made a curse for us: for it is written, Cursed is every one that hanged on a tree:
14 That the blessing of Abraham might come on the Gentiles through Jesus Christ; that we might receive the promise of the Spirit through faith.
15 Brethren, I speak after the manner of men; Though it be but a man's covenant, yet if it be confirmed, no man disannuls, or adds thereto.
16 Now to Abraham and his seed were the promises made. He said not, And to seeds, as of many; but as of one, And to thy seed, which is Christ.
17 And this I say, that the covenant, that was confirmed before of God in Christ, the law, which was four hundred and thirty years after, cannot disannul, that it should make the promise of none effect.
18 For if the inheritance be of the law, it is no more of promise: but God gave it to Abraham by promise.
19 Wherefore then serves the law? It was added because of transgressions, till the seed should come to whom the promise was made; and it was ordained by angels in the hand of a mediator.
20 Now a mediator is not a mediator of one, but God is one.
21 Is the law then against the promises of God? God forbid: for if there had been a law given which could have given life, verily righteousness should have been by the law.
22 But the scripture hath concluded all under sin, that the promise by faith of Jesus Christ might be given to them that believe.
23 But before faith came, we were kept under the law, shut up unto the faith which should afterwards be revealed.
24 Wherefore the law was our schoolmaster to bring us unto Christ, that we might be justified by faith.
25 But after that faith is come, we are no longer under a schoolmaster.
26 For you are all the children of God by faith in Christ Jesus.
27 For as many of you as have been baptized into Christ have put on Christ.
28 There is neither Jew nor Greek, there is neither bond nor free, there is neither male nor female: for you are all one in Christ Jesus.
29 And if you be Christ's, then are you Abraham's seed, and heirs according to the promise.
Job 19 is Job responding to Bildad's address. We see in translating the name Bildad is a failed friend, as in he is failing Job when he is needed. If you know the story, Bildad along with two of Job's other friends were accusing him instead of being supportive as true friends should be. (Think of our divided national house of people under God.)
Job 19  King James Version (KJV)
1 Then Job answered and said,
2 How long will you vex my soul, and break me in pieces with words?
3 These ten times have you reproached me: you are not ashamed that you make yourselves strange to me.
4 And be it indeed that I have erred, mine error remains with myself.
5 If indeed you will magnify yourselves against me, and plead against me my reproach:
6 Know now that God hath overthrown me, and hath compassed me with his net.
7 Behold, I cry out of wrong, but I am not heard: I cry aloud, but there is no judgment.
8 He hath fenced up my way that I cannot pass, and he hath set darkness in my paths.
9 He hath stripped me of my glory, and taken the crown from my head.
10 He hath destroyed me on every side, and I am gone: and mine hope hath he removed like a tree.
11 He hath also kindled his wrath against me, and he counts me unto him as one of his enemies.
12 His troops come together, and raise up their way against me, and encamp round about my tabernacle.
13 He hath put my brethren far from me, and mine acquaintance are verily estranged from me.
14 My kinsfolk have failed, and my familiar friends have forgotten me.
15 They that dwell in mine house, and my maids, count me for a stranger: I am an alien in their sight.
16 I called my servant, and he gave me no answer; I entreated him with my mouth.
17 My breath is strange to my wife, though I entreated for the children's sake of mine own body.
18 Yea, young children despised me; I arose, and they spoke against me.
19 All my inward friends abhorred me: and they whom I loved are turned against me.
20 My bone cleave to my skin and to my flesh, and I am escaped with the skin of my teeth.
21 Have pity upon me, have pity upon me, O you my friends; for the hand of God hath touched me.
22 Why do you persecute me as God, and are not satisfied with my flesh?
23 Oh that my words were now written! oh that they were printed in a book!
24 That they were graven with an iron pen and lead in the rock forever!
25 For I know that my Redeemer lives, and that he shall stand at the latter day upon the earth:
26 And though after my skin worms destroy this body, yet in my flesh shall I see God:
27 Whom I shall see for myself, and mine eyes shall behold, and not another; though my reins be consumed within me.
28 But you should say, Why persecute we him, seeing the root of the matter is found in me?
29 Be you afraid of the sword: for wrath brings the punishments of the sword, that you may know there is a judgment.