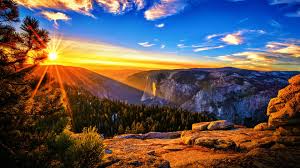 Continuing with the topic of the ax thinking itself the power that wields it, and today a deeper look into the common phrase that first appears in Isaiah 10:22 & 23 and is quoted in Romans 9:27 & 28.
Isaiah 10 is also where the quote appears, "Shall the axe boast itself against him that hews therewith?" As we saw yesterday this is speaking of one thinking himself the authority when in fact he is merely the tool in the hand of power. We understand this as those in control of the machine and process thinking themself so because of their position, and being in authority having license to act in any way suiting their need (to keep power and control over the process). As we have also recently examined, we now see it as situational ethics infesting all of their body politic as those in need of using the tactic and machines they once condemned.
Isaiah 10:22 & 23 are speaking of a remnant that will return to the LORD. It tells of it as a consumption. This consumption is a full end. The word "decreed" is from a Hebrew word meaning a sharp cut, as in a decisive ending (sharpened to a fine edge or point). The same Hebrew word is translated "determined" in verse 23 in telling of it coming from the Lord GOD of hosts (the armies of heaven).
2 Kings 6
16 And he answered, Fear not: for they that be with us are more than they that be with them.
17 And Elisha prayed, and said, Lord, I pray you, open his eyes, that he may see. And the Lord opened the eyes of the young man; and he saw: and, behold, the mountain was full of horses and chariots of fire round about Elisha.
18 And when they came down to him, Elisha prayed unto the Lord, and said, Smite this people, I pray thee, with blindness. And he smote them with blindness according to the word of Elisha.
Isaiah 10
22 For though thy people Israel be as the sand of the sea, yet a remnant of them shall return: the consumption decreed shall overflow with righteousness.
23 For the Lord GOD of hosts shall make a consumption, even determined, in the midst of all the land.
The Hebrew word killayown is the word translated as "consumption" in verse 22, and is only used one other time. It appears in Deuteronomy 28:65 to tell of "failing" eyes (blindness). We are told in prior verses that this blindness comes because the people have rejected the Covenant and therefor only a remnant remains. Deuteronomy 28:62 And you shall be left few in number, whereas you were as the stars of heaven for multitude; because you would not obey the voice of the LORD your God.
The blindness is telling of being in this state and not even seeing it because of a self-induced condition. Because of who is listened to and more so because of Whose voice is rejected.
When Isaiah 10:22 & 23 are quoted in Romans 9:27 & 28 it tells of the LORD's making short work upon the earth and that He will cut it short. The Greek word translates "cut short" and "short" is suntemno. It is a compound word from sun & temno (tomoteros), and is only used these two times. The word in these verses translated "work" is logos, and is more contextually correct when translated "word." In this we see it once again joined, as it should be, to instruction coming from the LORD. The use of the Greek word's temno (in it full form tomoteros) tells us this exact meaning when we see it in its only use. It is translates as "sharper" in Hebrews 4:12 in telling of the word of God being "shaper" than any two edged sword.
There is another one time used Greek word that tells us how we acquire power (authority) to wield the shape sword of the LORD. The word is orthotomeo. Here is the Strong's Greek Dictionary definition: Strong's #3718: orthotomeo (pronounced or-thot-om-eh'-o) from a compound of 3717 and the base of 5114, to make a straight cut, i.e. (figuratively) to dissect (expound) correctly (the divine message):–rightly divide.
It is from the words orthos, to rise up, as if a mountain lifting itself above the plain, and the word tomoteros. It is used in 2 Timothy 2:15 to tell of "rightly dividing" the word.
2 Timothy 2
1 Thou therefore, my son, be strong in the grace that is in Christ Jesus.
2 And the things that thou hast heard of me among many witnesses, the same commit thou to faithful men, who shall be able to teach others also.
3 Thou therefore endure hardness, as a good soldier of Jesus Christ.
4 No man that wars entangles himself with the affairs of this life; that he may please him who hath chosen him to be a soldier.
5 And if a man also strive for masteries, yet is he not crowned, except he strive lawfully.
6 The husbandman that labors must be first partaker of the fruits.
7 Consider what I say; and the Lord give thee understanding in all things.
8 Remember that Jesus Christ of the seed of David was raised from the dead according to my gospel:
9 Wherein I suffer trouble, as an evil doer, even unto bonds; but the word of God is not bound.
10 Therefore I endure all things for the elect's sakes, that they may also obtain the salvation which is in Christ Jesus with eternal glory.
11 It is a faithful saying: For if we be dead with him, we shall also live with him:
12 If we suffer, we shall also reign with him: if we deny him, he also will deny us:
13 If we believe not, yet he abides faithful: he cannot deny himself.
14 Of these things put them in remembrance, charging them before the Lord that they strive not about words to no profit, but to the subverting of the hearers.
15 Study to show thyself approved unto God, a workman that needs not to be ashamed, rightly dividing the word of truth.
16 But shun profane and vain babblings: for they will increase unto more ungodliness.
17 And their word will eat as doth a canker: of whom is Hymenaeus and Philetus;
18 Who concerning the truth have erred, saying that the resurrection is past already; and overthrow the faith of some.
19 Nevertheless the foundation of God stands sure, having this seal, The Lord knows them that are his. And, let every one that names the name of Christ depart from iniquity.
20 But in a great house there are not only vessels of gold and of silver, but also of wood and of earth; and some to honor, and some to dishonor.
21 If a man therefore purge himself from these, he shall be a vessel unto honor, sanctified, and meet for the master's use, and prepared unto every good work.
22 Flee also youthful lusts: but follow righteousness, faith, charity, peace, with them that call on the Lord out of a pure heart.
23 But foolish and unlearned questions avoid, knowing that they do produce strife.
24 And the servant of the Lord must not strive; but be gentle unto all men, apt to teach, patient,
25 In meekness instructing those that oppose themselves; if God peradventure will give them repentance to the acknowledging of the truth;
26 And that they may recover themselves out of the snare of the devil, who are taken captive by him at his will.
Isaiah 10 and Romans 9 are in yesterday's post and should be read for full understanding. I also suggest reading Deuteronomy 28. Understand all of these posts are meant as one cohesive manifesto.
Hebrews 4
1 Let us therefore fear, lest, a promise being left us of entering into his rest, any of you should seem to come short of it.
2 For unto us was the gospel preached, as well as unto them: but the word preached did not profit them, not being mixed with faith in them that heard it.
3 For we which have believed do enter into rest, as he said, As I have sworn in my wrath, if they shall enter into my rest: although the works were finished from the foundation of the world.
4 For he spoke in a certain place of the seventh day on this wise, And God did rest the seventh day from all his works.
5 And in this place again, If they shall enter into my rest.
6 Seeing therefore it remains that some must enter therein, and they to whom it was first preached entered not in because of unbelief:
7 Again, he limits a certain day, saying in David, To day, after so long a time; as it is said, To day if you will hear his voice, harden not your hearts.
8 For if Jesus had given them rest, then would he not afterward have spoken of another day.
9 There remains therefore a rest to the people of God.
10 For he that is entered into his rest, he also hath ceased from his own works, as God did from his.
11 Let us labor therefore to enter into that rest, lest any man fall after the same example of unbelief.
12 For the word of God is quick, and powerful, and sharper than any two edged sword, piercing even to the dividing asunder of soul and spirit, and of the joints and marrow, and is a discerner of the thoughts and intents of the heart.
13 Neither is there any creature that is not manifest in his sight: but all things are naked and opened unto the eyes of him with whom we have to do.
14 Seeing then that we have a great high priest, that is passed into the heavens, Jesus the Son of God, let us hold fast our profession.
15 For we have not an high priest which cannot be touched with the feeling of our infirmities; but was in all points tempted like as we are, yet without sin.
16 Let us therefore come boldly unto the throne of grace, that we may obtain mercy, and find grace to help in time of need.
Ezekiel 5
1 And you, son of man, take you a sharp knife, take you a barber's razor, and cause it to pass upon your head and upon thy beard: then take you balances to weigh, and divide the hair.
2 You shall burn with fire a third part in the midst of the city, when the days of the siege are fulfilled: and you shall take a third part, and smite about it with a knife: and a third part you shall scatter in the wind; and I will draw out a sword after them.
3 You shall also take thereof a few in number, and bind them in thy skirts.
4 Then take of them again, and cast them into the midst of the fire, and burn them in the fire; for thereof shall a fire come forth into all the house of Israel.
5 Thus says the Lord GOD; This is Jerusalem: I have set it in the midst of the nations and countries that are round about her.
6 And she hath changed my judgments into wickedness more than the nations, and my statutes more than the countries that are round about her: for they have refused my judgments and my statutes, they have not walked in them.
7 Therefore thus says the Lord GOD; Because you multiplied more than the nations that are round about you, and have not walked in my statutes, neither have kept my judgments, neither have done according to the judgments of the nations that are round about you;
8 Therefore thus says the Lord GOD; Behold, I, even I, am against you, and will execute judgments in the midst of you in the sight of the nations.
9 And I will do in you that which I have not done, and whereunto I will not do any more the like, because of all your abominations.
10 Therefore the fathers shall eat the sons in the midst of you, and the sons shall eat their fathers; and I will execute judgments in you, and the whole remnant of you will I scatter into all the winds.
11 Wherefore, as I live, says the Lord GOD; Surely, because you hast defiled my sanctuary with all thy detestable things, and with all your abominations, therefore will I also diminish you; neither shall mine eye spare, neither will I have any pity.
12 A third part of you shall die with the pestilence, and with famine shall they be consumed in the midst of you: and a third part shall fall by the sword round about you; and I will scatter a third part into all the winds, and I will draw out a sword after them.
13 Thus shall mine anger be accomplished, and I will cause my fury to rest upon them, and I will be comforted: and they shall know that I the Lord have spoken it in my zeal, when I have accomplished my fury in them.
14 Moreover I will make you waste, and a reproach among the nations that are round about you, in the sight of all that pass by.
15 So it shall be a reproach and a taunt, an instruction and an astonishment unto the nations that are round about you, when I shall execute judgments in you in anger and in fury and in furious rebukes. I the Lord have spoken it.
16 When I shall send upon them the evil arrows of famine, which shall be for their destruction, and which I will send to destroy you: and I will increase the famine upon you, and will break your staff of bread:
17 So will I send upon you famine and evil beasts, and they shall bereave you: and pestilence and blood shall pass through you; and I will bring the sword upon you. I the Lord have spoken it.
Psalm 95
1 O come, let us sing unto the LORD: let us make a joyful noise to the Rock of our salvation.
2 Let us come before his presence with thanksgiving, and make a joyful noise unto him with psalms.
3 For the LORD is a great God, and a great King above all gods.
4 In his hand are the deep places of the earth: the strength of the hills is his also.
5 The sea is his, and he made it: and his hands formed the dry land.
6 O come, let us worship and bow down: let us kneel before the Lord our maker.
7 For he is our God; and we are the people of his pasture, and the sheep of his hand. To day if you will hear his voice,
8 Harden not your heart, as in the provocation, and as in the day of temptation in the wilderness:
9 When your fathers tempted me, proved me, and saw my work.
10 Forty years long was I grieved with this generation, and said, It is a people that do err in their heart, and they have not known my ways:
11 Unto whom I swore in my wrath that they should not enter into my rest.
Romans 10
26 And it shall come to pass, that in the place where it was said unto them, Ye are not my people; there shall they be called the children of the living God.
27 Isaiah also cries concerning Israel, Though the number of the children of Israel be as the sand of the sea, a remnant shall be saved:
28 For he will finish the work, and cut it short in righteousness: because a short work will the Lord make upon the earth.
29 And as Isaiah said before, Except the Lord of Sabaoth had left us a seed, we had been as Sodoma, and been made like unto Gomorrha.
30 What shall we say then? That the Gentiles, which followed not after righteousness, have attained to righteousness, even the righteousness which is of faith.
31 But Israel, which followed after the law of righteousness, hath not attained to the law of righteousness.
32 Wherefore? Because they sought it not by faith, but as it were by the works of the law. For they stumbled at that stumblingstone;
33 As it is written, Behold, I lay in Zion a stumblingstone and rock of offence: and whosoever believeth on him shall not be ashamed.