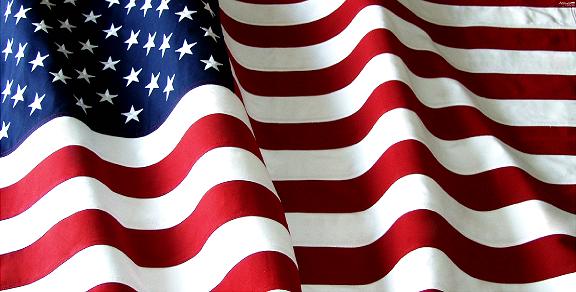 Let's once again talk about the word apocalypse and its true meaning. The unlearned use the word to represent events ending the world, when in fact the meaning is an enlightenment of a world being destroyed by the darkness of untruth. The world we live in has become dominated by reversed definitions or right and wrong and good an evil, and of people determining these by their own actions. People first define themselves as good or evil, right or wrong, and then any act by them is defined by their self-perception. The end the enlightenment brings is in establishing a fixed standard outside of any individual's self-ideal. (The idea is one of our original national foundations as a nation of laws not of men. This embodies the premise that we do not judge based in who the person is, but rather our laws are applied equally no matter the person. This aspect and the destruction of all standards can be seen at the root of so many societal (pop culture) matters of our day. If a person thinks he or she is something, deserving of some special privilege, present day judgment is based on what the person thinks in their own mind, usually altered from what reality, society and tradition would define as normal. This person having altered reality is defined as a victim if truth and reality is presented, with the presenter of it being the evil one and the one altering reality (altering an objective standard) as the good.)
I don't really care what people living in a world of altered reality think about my presenting truth. My obligation as a human being is to bear the reproach of those that whish to stay in their own darkness, and the obligation is to unwaveringly present truth as it is, and to do it with my only intention to help those that wish to may come out of the darkness into the light.
Those in darkness, this altered reality without any objective standards, will define me as evil for presenting this opinion. They will define those living in realism as the delusional and uninformed. They will define their own judgment, which has descended into the darkest and coldest hearted insanity, as loving and moral, while they act it out in violence of action and effect.
This brings us back to the light as I have defined it many times, as defined to me by my Father (God). The light is in understanding peace and civilization are only found in mutual security in life, liberty and property (estate). The counterfeit is the spurious claim it can be found by any one group depriving any other of these basic rights, and doing it as means to grant them some other right that only exists in their altered state of malleable standards and self-centered reality. I am speaking to all equally (as in a fixed law equally applied).
This is the message of Jesus Christ, and Him as the Ark of the Testament (the Word of God) upon which is balanced all the law and prophets. Luke 2:32 records the LORD entering the world as "A Light to lighten the gentiles, and the Glory of Thy people Israel."
In recent posts we have examined the idea of the Glory of the LORD being when we as a people of God have emptied ourselves of self, and are filled with the mind and message of the LORD. His Glory is then seen in/through us as we advance His message of peace and civilization (pour it out of us into others, as it was done to us).
The Greek word translated "to lighten" in Luke 2:32 above is, apocalypse (apokalupsis – to disclose, or literally to remove a cover – from something that exists but has been covered (overshadowed by darkness)). The word "gentiles" is ethnos, meaning the nations. In this we see the Glory of God is seen in His people, and this message of the way to peace and civilization is then disclosed to the nations (the people not knowing Him or the way).
The fullness of understand this is found in Isaiah 42:6 where Luke is quoting from as he tells of the Light and the enlightenment. In the words that follow in verse 7 we read it is, "To open the blind eyes, to bring out the prisoners from the prison, and them that sit in darkness out of the prison house."
Isaiah 42
1 Behold my servant, whom I uphold; mine elect, in whom my soul delights; I have put my spirit upon him: he shall bring forth judgment to the Gentiles.
2 He shall not cry, nor lift up, nor cause his voice to be heard in the street.
3 A bruised reed shall he not break, and the smoking flax shall he not quench: he shall bring forth judgment unto truth.
4 He shall not fail nor be discouraged, till he have set judgment in the earth: and the isles shall wait for his law.
5 Thus says God the Lord, he that created the heavens, and stretched them out; he that spread forth the earth, and that which cometh out of it; he that gives breath unto the people upon it, and spirit to them that walk therein:
6 I the Lord have called thee in righteousness, and will hold thine hand, and will keep thee, and give thee for a covenant of the people, for a light of the Gentiles;
7 To open the blind eyes, to bring out the prisoners from the prison, and them that sit in darkness out of the prison house.
8 I am the Lord: that is my name: and my glory will I not give to another, neither my praise to graven images.
9 Behold, the former things are come to pass, and new things do I declare: before they spring forth I tell you of them.
10 Sing unto the Lord a new song, and his praise from the end of the earth, you that go down to the sea, and all that is therein; the isles, and the inhabitants thereof.
11 Let the wilderness and the cities thereof lift up their voice, the villages that Kedar doth inhabit: let the inhabitants of the rock sing, let them shout from the top of the mountains.
12 Let them give glory unto the Lord, and declare his praise in the islands.
13 The Lord shall go forth as a mighty man, he shall stir up jealousy like a man of war: he shall cry, yea, roar; he shall prevail against his enemies.
14 I have long time held my peace; I have been still, and refrained myself: now will I cry like a travailing woman; I will destroy and devour at once.
15 I will make waste mountains and hills, and dry up all their herbs; and I will make the rivers islands, and I will dry up the pools.
16 And I will bring the blind by a way that they knew not; I will lead them in paths that they have not known: I will make darkness light before them, and crooked things straight. These things will I do unto them, and not forsake them.
17 They shall be turned back, they shall be greatly ashamed, that trust in graven images, that say to the molten images, You are our gods.
18 Hear, you deaf; and look, you blind, that you may see.
19 Who is blind, but my servant? or deaf, as my messenger that I sent? who is blind as he that is perfect, and blind as the Lord's servant?
20 Seeing many things, but you observes not; opening the ears, but he hears not.
21 The Lord is well pleased for his righteousness' sake; he will magnify the law, and make it honorable.
22 But this is a people robbed and spoiled; they are all of them snared in holes, and they are hid in prison houses: they are for a prey, and none delivers; for a spoil, and none says, Restore.
23 Who among you will give ear to this? who will hearken and hear for the time to come?
24 Who gave Jacob for a spoil, and Israel to the robbers? did not the Lord, he against whom we have sinned? for they would not walk in his ways, neither were they obedient unto his law.
25 Therefore he hath poured upon him the fury of his anger, and the strength of battle: and it hath set him on fire round about, yet he knew not; and it burned him, yet he laid it not to heart.
Philippians 2
1 If there be therefore any consolation in Christ, if any comfort of love, if any fellowship of the Spirit, if any bowels and mercies,
2 Fulfill you my joy, that you be likeminded, having the same love, being of one accord, of one mind.
3 Let nothing be done through strife or vainglory; but in lowliness of mind let each esteem other better than themselves.
4 Look not every man on his own things, but every man also on the things of others.
5 Let this mind be in you, which was also in Christ Jesus:
6 Who, being in the form of God, thought it not robbery to be equal with God:
7 But made himself of no reputation, and took upon him the form of a servant, and was made in the likeness of men:
8 And being found in fashion as a man, he humbled himself, and became obedient unto death, even the death of the cross.
9 Wherefore God also hath highly exalted him, and given him a name which is above every name:
10 That at the name of Jesus every knee should bow, of things in heaven, and things in earth, and things under the earth;
11 And that every tongue should confess that Jesus Christ is Lord, to the glory of God the Father.
12 Wherefore, my beloved, as you have always obeyed, not as in my presence only, but now much more in my absence, work out your own salvation with fear and trembling.
13 For it is God which works in you both to will and to do of his good pleasure.
14 Do all things without murmurings and disputings:
15 That you may be blameless and harmless, the sons of God, without rebuke, in the midst of a crooked and perverse nation, among whom you shine as lights in the world;
16 Holding forth the word of life; that I may rejoice in the day of Christ, that I have not run in vain, neither labored in vain.
17 Yea, and if I be offered upon the sacrifice and service of your faith, I joy, and rejoice with you all.
18 For the same cause also do you joy, and rejoice with me.
19 But I trust in the Lord Jesus to send Timothy shortly unto you, that I also may be of good comfort, when I know your state.
20 For I have no man likeminded, who will naturally care for your state.
21 For all seek their own, not the things which are Jesus Christ's.
22 But you know the proof of him, that, as a son with the father, he hath served with me in the gospel.
Hebrews 2
1 Therefore we ought to give the more earnest heed to the things which we have heard, lest at any time we should let them slip.
2 For if the word spoken by angels was stedfast, and every transgression and disobedience received a just recompence of reward;
3 How shall we escape, if we neglect so great salvation; which at the first began to be spoken by the Lord, and was confirmed unto us by them that heard him;
4 God also bearing them witness, both with signs and wonders, and with divers miracles, and gifts of the Holy Ghost, according to his own will?
5 For unto the angels hath he not put in subjection the world to come, whereof we speak.
6 But one in a certain place testified, saying, What is man, that you art mindful of him? or the son of man that you visit him?
7 You made him a little lower than the angels; you crowned him with glory and honor, and didst set him over the works of thy hands:
8 You have put all things in subjection under his feet. For in that he put all in subjection under him, he left nothing that is not put under him. But now we see not yet all things put under him.
9 But we see Jesus, who was made a little lower than the angels for the suffering of death, crowned with glory and honor; that he by the grace of God should taste death for every man.
10 For it became him, for whom are all things, and by whom are all things, in bringing many sons unto glory, to make the captain of their salvation perfect through sufferings.
11 For both he that sanctifies and they who are sanctified are all of one: for which cause he is not ashamed to call them brethren,
12 Saying, I will declare thy name unto my brethren, in the midst of the church will I sing praise unto thee.
13 And again, I will put my trust in him. And again, Behold I and the children which God hath given me.
14 Forasmuch then as the children are partakers of flesh and blood, he also himself likewise took part of the same; that through death he might destroy him that had the power of death, that is, the devil;
15 And deliver them who through fear of death were all their lifetime subject to bondage.
16 For truly he took not on him the nature of angels; but he took on him the seed of Abraham.
17 Wherefore in all things it behooved him to be made like unto his brethren, that he might be a merciful and faithful high priest in things pertaining to God, to make reconciliation for the sins of the people.
18 For in that he himself hath suffered being tempted, he is able to secure [help] them that are tempted.