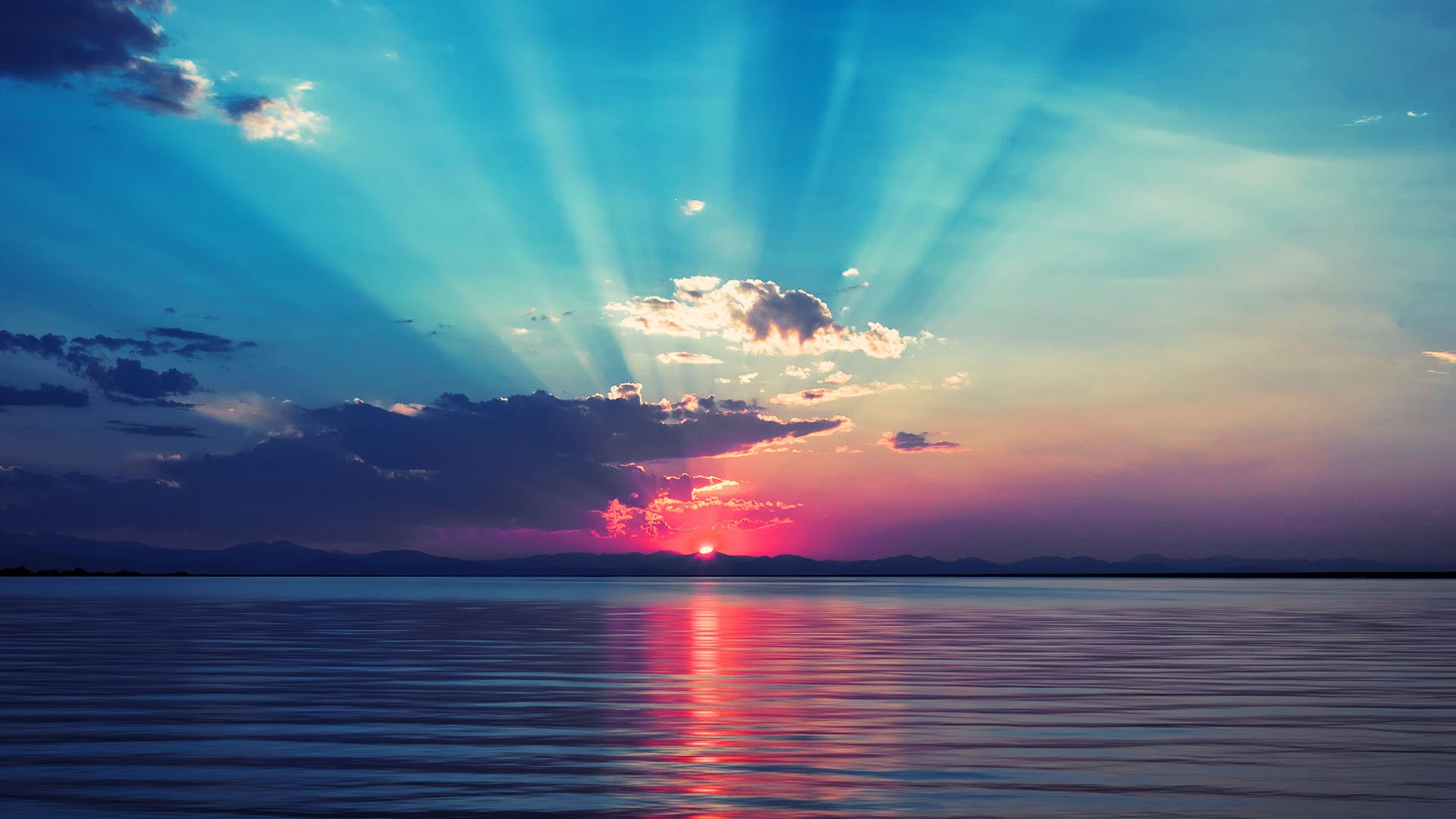 Today (again) a bit about the origin of man, and with it we understand the rising, fall and rising again of humanity. We find the concept defined in scripture several times as our being cognitive of where we came from as a necessity for understanding where we are going. The ending is the re-cognition of the first state and thereby the reestablishment of it.
In Hebrews 11:15 the writer tells of all the "great witnesses" who came before as examples of seeing our common future destination and their possibly not arriving there due to not understanding their origin. The verse says, "And truly, if they had been mindful of that country from whence they came out, they might have had opportunity to have returned."
The word "mindful" above is from the Greek word mnemoneuo. Of the twenty-one times it is used nineteen are as the word "remember."
Here is the Strong's Greek Dictionary definition: Strong's #3421: mnemoneuo (pronounced mnay-mon-yoo'-o) from a derivative of 3420 [memory or memorial]; to exercise memory, i.e. recollect; by implication, to punish; also to rehearse:–make mention; be mindful, remember.
(Stay with me and it will all come together.)
In Exodus 3:14 & 15 the LORD first tells Moses His name as I AM. (And yes we have studied it numerous times and we know all the implications of the name.) The point we are going to examine is the LORD then saying this name is a "memorial unto all generations."
Exodus 3
14 And God said unto Moses, I AM That I AM: and He said, This shall you say unto the children of Israel, I AM has sent me unto you.
15 And God said moreover unto Moses, This shall you say unto the children of Israel, the LORD God of your fathers, the God of Abraham, the God of Isaac, and the God of Jacob, hath sent me unto you: this is My name for ever, and this is My memorial unto all generations.
The Lord Jesus defines himself as "I AM" in John 8:55, and in the verses prior He tells of knowing from where He has come, and where He is going. In verse 42 He says, "I proceeded forth and came from God; neither came I of myself, but He sent me." The chapter centers on those rejecting His words doing so because they didn't understand where he had come from, and thereby were showing they were the product of some other origin (and therefor some other destination – darkness).
This goes back to the description given in Chapter 1.
John 1
1 In the beginning was the Word, and the Word was with God, and the Word was God.
2 The same was in the beginning with God.
3 All things were made by him; and without him was not any thing made that was made.
4 In him was life; and the life was the light of men.
5 And the light shines in darkness; and the darkness comprehended it not.
10 He was in the world, and the world was made by him, and the world knew him not.
11 He came unto his own, and his own received him not.
12 But as many as received him, to them gave he power to become the sons of God, even to them that believe on his name:
13 Which were born, not of blood, nor of the will of the flesh, nor of the will of man, but of God.
14 And the Word was made flesh, and dwelt among us, (and we beheld his glory, the glory as of the only begotten of the Father,) full of grace and truth.
This takes us to the destination as the beginning. John 8:51 Truly, truly, I say unto you, If a man keep my saying, he shall never see death.
John 3
7 Marvel not that I said unto thee, You must be born again.
8 The wind blows where it is directed, and you hear the sound thereof, but can not tell whence it comes, and whither it goes: so is every one that is born of the Spirit.
9 Nicodemus answered and said unto him, How can these things be?
10 Jesus answered and said unto him, Are you a master of Israel, and know not these things?
11 Truly, truly, I say unto you, We speak that we do know, and testify that we have seen; and you receive not our witness.
12 If I have told you earthly things, and you believe not, how shall you believe, if I tell you of heavenly things?
13 And no man hath ascended up to heaven, but he that came down from heaven, even the Son of man which is in heaven.
14 And as Moses lifted up the serpent in the wilderness, even so must the Son of man be lifted up:
15 That whosoever believeth in him should not perish, but have eternal life.
16 For God so loved the world, that he gave his only begotten Son, that whosoever believes in him should not perish, but have everlasting life.
17 For God sent not his Son into the world to condemn the world; but that the world through him might be saved.
18 He that believes on him is not condemned: but he that believes not is condemned already, because he has not believed in the NAME of the only begotten Son of God.
19 And this is the condemnation, that light is come into the world, and men loved darkness rather than light, because their deeds were evil.
20 For every one that does evil hates the light, neither cometh to the light, lest his deeds should be reproved.
21 But he that doeth truth comes to the light, that his deeds may be made manifest, that they are wrought in God.
This is telling of the grave having no victory over those that hear the words of life and keep (do) them. The other words are the lies (the creations of men) and these worshiped as idols. The degrading away from the original truth of our origin is the corruption spoken in 1 Corinthians 15 as it tells of our resurrection from the fall. The quote in verse 55 is from Hosea 13:14, "I will ransom them from the power of the grave; I will redeem them from death: O death, I will be thy plagues; O grave, I will be thy destruction: repentance shall be hid from mine eyes."
Our destination and origin are one in the same. We are told of them in Hebrews 12 as it says: " 22 But ye are come unto mount Zion, and unto the city of the living God, the heavenly Jerusalem, and to an innumerable company of angels, 23 To the general assembly and church of the firstborn, which are written in heaven, and to God the Judge of all, and to the spirits of just men made perfect, 24 And to Jesus the mediator of the new covenant, and to the blood of sprinkling, that speaks better things than that of Abel. 25 See that ye refuse not him that speaks. For if they escaped not who refused him that spoke on earth, much more shall not we escape, if we turn away from him that speaks from heaven: 26 Whose voice then shook the earth: but now he hath promised, saying, Yet once more I shake not the earth only, but also heaven. 27 And this word, Yet once more, signifies the removing of those things that are shaken, as of things that are made, that those things which cannot be shaken may remain. 28 Wherefore we receiving a kingdom which cannot be moved, let us have grace, whereby we may serve God acceptably with reverence and godly fear: 29 For our God is a consuming fire."
Here is Hosea 14 followed by 1 Corinthians 15.
Hosea 14
14 O Israel, return unto the LORD your God; for you have fallen by your iniquity.
2 Take with you words, and turn to the LORD: say unto him, Take away all iniquity, and receive us graciously: so will we render the calves of our lips.
3 Asshur shall not save us; we will not ride upon horses: neither will we say any more to the work of our hands, You are our gods: for in thee the fatherless finds mercy.
4 I will heal their backsliding, I will love them freely: for my anger is turned away from him.
5 I will be as the dew unto Israel: he shall grow as the lily, and cast forth his roots as Lebanon.
6 His branches shall spread, and his beauty shall be as the olive tree, and his smell as Lebanon.
7 They that dwell under his shadow shall return; they shall revive as the corn, and grow as the vine: the scent thereof shall be as the wine of Lebanon.
8 Ephraim shall say, What have I to do any more with idols? I have heard him, and observed him: I am like a green fir tree. From me is thy fruit found.
9 Who is wise, and he shall understand these things? prudent, and he shall know them? for the ways of the LORD are right, and the just shall walk in them: but the transgressors shall fall therein.
1 Corinthians 15
1 Moreover, brethren, I declare unto you the gospel which I preached unto you, which also ye have received, and wherein ye stand;
2 By which also ye are saved, if ye keep in memory what I preached unto you, unless ye have believed in vain.
3 For I delivered unto you first of all that which I also received, how that Christ died for our sins according to the scriptures;
4 And that he was buried, and that he rose again the third day according to the scriptures:
5 And that he was seen of Cephas, then of the twelve:
6 After that, he was seen of above five hundred brethren at once; of whom the greater part remain unto this present, but some are fallen asleep.
7 After that, he was seen of James; then of all the apostles.
8 And last of all he was seen of me also, as of one born out of due time.
9 For I am the least of the apostles, that am not meet to be called an apostle, because I persecuted the church of God.
10 But by the grace of God I am what I am: and his grace which was bestowed upon me was not in vain; but I labored more abundantly than they all: yet not I, but the grace of God which was with me.
11 Therefore whether it were I or they, so we preach, and so ye believed.
12 Now if Christ be preached that he rose from the dead, how say some among you that there is no resurrection of the dead?
13 But if there be no resurrection of the dead, then is Christ not risen:
14 And if Christ be not risen, then is our preaching vain, and your faith is also vain.
15 Yea, and we are found false witnesses of God; because we have testified of God that he raised up Christ: whom he raised not up, if so be that the dead rise not.
16 For if the dead rise not, then is not Christ raised:
17 And if Christ be not raised, your faith is vain; ye are yet in your sins.
18 Then they also which are fallen asleep in Christ are perished.
19 If in this life only we have hope in Christ, we are of all men most miserable.
20 But now is Christ risen from the dead, and become the first-fruits of them that slept.
21 For since by man came death, by man came also the resurrection of the dead.
22 For as in Adam all die, even so in Christ shall all be made alive.
23 But every man in his own order: Christ the first-fruits; afterward they that are Christ's at his coming.
24 Then cometh the end, when he shall have delivered up the kingdom to God, even the Father; when he shall have put down all rule and all authority and power.
25 For he must reign, till he hath put all enemies under his feet.
26 The last enemy that shall be destroyed is death.
27 For he hath put all things under his feet. But when he says all things are put under him, it is manifest that he is excepted, which did put all things under him.
28 And when all things shall be subdued unto him, then shall the Son also himself be subject unto him that put all things under him, that God may be all in all.
29 Else what shall they do which are baptized for the dead, if the dead rise not at all? why are they then baptized for the dead?
30 And why stand we in jeopardy every hour?
31 I protest by your rejoicing which I have in Christ Jesus our Lord, I die daily.
32 If after the manner of men I have fought with beasts at Ephesus, what advantages it me, if the dead rise not? let us eat and drink; for to morrow we die.
33 Be not deceived: evil communications corrupt good manners.
34 Awake to righteousness, and sin not; for some have not the knowledge of God: I speak this to your shame.
35 But some man will say, How are the dead raised up? and with what body do they come?
36 Thou fool, that which thou sows is not quickened, except it die:
37 And that which thou sows, thou sows not that body that shall be, but bare grain, it may chance of wheat, or of some other grain:
38 But God gives it a body as it hath pleased him, and to every seed his own body.
39 All flesh is not the same flesh: but there is one kind of flesh of men, another flesh of beasts, another of fishes, and another of birds.
40 There are also celestial bodies, and bodies terrestrial: but the glory of the celestial is one, and the glory of the terrestrial is another.
41 There is one glory of the sun, and another glory of the moon, and another glory of the stars: for one star differes from another star in glory.
42 So also is the resurrection of the dead. It is sown in corruption; it is raised in incorruption:
43 It is sown in dishonor; it is raised in glory: it is sown in weakness; it is raised in power:
44 It is sown a natural body; it is raised a spiritual body. There is a natural body, and there is a spiritual body.
45 And so it is written, The first man Adam was made a living soul; the last Adam was made a quickening spirit.
46 Howbeit that was not first which is spiritual, but that which is natural; and afterward that which is spiritual.
47 The first man is of the earth, earthy; the second man is the Lord from heaven.
48 As is the earthy, such are they also that are earthy: and as is the heavenly, such are they also that are heavenly.
49 And as we have borne the image of the earthy, we shall also bear the image of the heavenly.
50 Now this I say, brethren, that flesh and blood cannot inherit the kingdom of God; neither doth corruption inherit incorruption.
51 Behold, I show you a mystery; We shall not all sleep, but we shall all be changed,
52 In a moment, in the twinkling of an eye, at the last trump: for the trumpet shall sound, and the dead shall be raised incorruptible, and we shall be changed.
53 For this corruptible must put on incorruption, and this mortal must put on immortality.
54 So when this corruptible shall have put on incorruption, and this mortal shall have put on immortality, then shall be brought to pass the saying that is written, Death is swallowed up in victory.
55 O death, where is thy sting? O grave, where is thy victory?
56 The sting of death is sin; and the strength of sin is the law.
57 But thanks be to God, which gives us the victory through our Lord Jesus Christ.
58 Therefore, my beloved brethren, be ye steadfast, unmovable, always abounding in the work of the Lord, forasmuch as ye know that your labor is not in vain in the Lord.