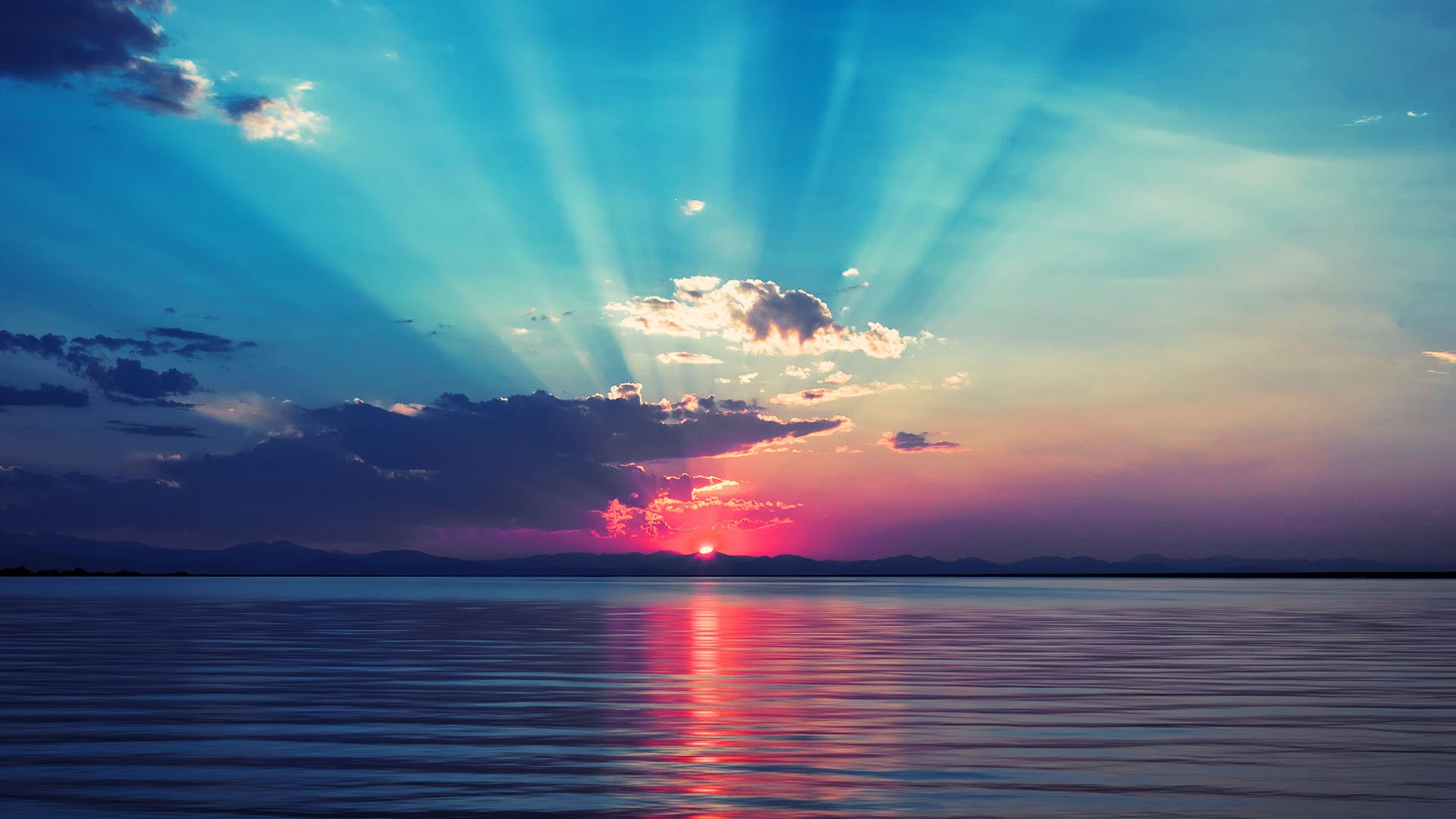 I show you a mystery: He that has an ear, let him hear what the Spirit says unto the churches.
Psalms 118
1 O give thanks unto the LORD; for he is good: because his mercy endures for ever.
2 Let Israel now say, that his mercy endures forever.
3 Let the house of Aaron now say, that his mercy endures forever.
4 Let them now that fear the LORD say, that his mercy endures forever.
5 I called upon the LORD in distress: the LORD answered me, and set me in a large place.
6 The LORD is on my side; I will not fear: what can man do unto me?
7 The LORD takes my part with them that help me: therefore shall I see my desire upon them that hate me.
8 It is better to trust in the LORD than to put confidence in man.
9 It is better to trust in the LORD than to put confidence in princes.
10 All nations compassed me about: but in the name of the LORD will I destroy them.
11 They compassed me about; yea, they compassed me about: but in the name of the LORD I will destroy them.
12 They compassed me about like bees: they are quenched as the fire of thorns: for in the name of the LORD I will destroy them.
13 You have thrust sore at me that I might fall: but the LORD helped me.
14 The LORD is my strength and song, and is become my salvation.
15 The voice of rejoicing and salvation is in the tabernacles of the righteous: the right hand of the LORD doeth valiantly.
16 The right hand of the LORD is exalted: the right hand of the LORD doeth valiantly.
17 I shall not die, but live, and declare the works of the LORD.
18 The LORD has chastened me sore: but he has not given me over unto death.
19 Open to me the gates of righteousness: I will go into them, and I will praise the LORD:
20 This gate of the LORD, into which the righteous shall enter.
21 I will praise you: for you have heard me, and are become my salvation.
22 The stone which the builders refused is become the head stone of the corner.
23 This is the LORD's doing; it is marvelous in our eyes.
24 This is the day which the LORD has made; we will rejoice and be glad in it.
25 Save now, I beseech you, O LORD: O LORD, I beseech you, send now prosperity.
26 Blessed be he that comes in the name of the LORD: we have blessed you out of the house of the LORD.
27 God is the LORD, which has showed us light: bind the sacrifice with cords, even unto the horns of the altar.
28 You are my God, and I will praise you: you are my God, I will exalt you.
29 O give thanks unto the LORD; for he is good: for his mercy endures forever.
Verse 14 above connects this Psalm to Isaiah 12:2 in that it says the same thing. "The LORD is my strength and song, and is become my salvation." The Hebrew words used are, Yahh 'oz zimrath hayah yeshuw'ah. Yahh is the most sacred name of the LORD. Hayah is the word Yahh is derived from and means to become – as in entering into existence. It is the word translated "I AM" twice in Exodus 3:14 when the LORD tells Moses his name is, I AM that I AM. The word Yeshuw'ah means salvation, and is the origin of the name Jesus.
Yeshuw'ah comes from the word yasha'. Here is the definition of yasha' from Strong's Hebrew Dictionary: Strong's #3467: yasha` (pronounced yaw-shah') a primitive root; properly, to be open, wide or free, i.e. (by implication) to be safe; causatively, to free or succor:–X at all, avenging, defend, deliver(-er), help, preserve, rescue, be safe, bring (having) salvation, save(-iour), get victory.
Here is Revelation 3 again and what the Spirit says to the Church at Philadelphia (brotherly love). This is telling of that which is made wide open, and become free.
Revelation 3
7 And to the angel of the church in Philadelphia write; These things says he that is holy, he that is true, he that has the key of David, he that opens, and no man shuts; and shuts, and no man opens;
8 I know thy works: behold, I have set before you an open door, and no man can shut it: for you have a little strength, and has kept my word, and has not denied my name.
9 Behold, I will make them of the synagogue of Satan, which say they are God's chosen people, and are not, but do lie; behold, I will make them to come and worship before your feet, and to know that I have loved you.
10 Because you have kept the word of my patience, I also will keep you from the hour of temptation, which shall come upon all the world, to try them that dwell upon the earth.
11 Behold, I come quickly: hold that fast which you have, that no man take thy crown.
12 Him that overcomes will I make a pillar in the temple of my God, and he shall go no more out: and I will write upon him the name of my God, and the name of the city of my God, which is new Jerusalem, which cometh down out of heaven from my God: and I will write upon him my new name.
13 He that has an ear, let him hear what the Spirit says unto the churches.
Now, to those who are able to hear what he Spirit is saying, lets look again at Hebrews 13.
Therein we find the completion of all we are told in the above passages and their deepest meanings are very plainly stated.
Hebrews 13
1 Let brotherly love [Philadelphia] continue.
2 Be not forgetful to entertain strangers: for thereby some have entertained angels unawares.
3 Remember them that are in bonds, as bound with them; and them which suffer adversity, as being yourselves also in the body.
4 Marriage is honorable in all, and the bed undefiled: but whoremongers and adulterers God will judge.
5 Let your conversation be without covetousness; and be content with such things as you have: for he hath said, I will never leave thee, nor forsake thee.
6 So that we may boldly say, The Lord is my helper, and I will not fear what man shall do unto me.
7 Remember them which have the rule over you, who have spoken unto you the word of God: whose faith follow, considering the end of their conversation.
8 Jesus Christ the same yesterday, and to day, and for ever.
9 Be not carried about with divers and strange doctrines. For it is a good thing that the heart be established with grace; not with meats, which have not profited them that have been occupied therein.
10 We have an altar, whereof they have no right to eat which serve the tabernacle.
11 For the bodies of those beasts, whose blood is brought into the sanctuary by the high priest for sin, are burned without the camp.
12 Wherefore Jesus also, that he might sanctify the people with his own blood, suffered without the gate.
13 Let us go forth therefore unto him without the camp, bearing his reproach.
14 For here have we no continuing city, but we seek one to come.
15 By him therefore let us offer the sacrifice of praise to God continually, that is, the fruit of our lips giving thanks to his name.
16 But to do good and to communicate forget not: for with such sacrifices God is well pleased.
17 Obey them that have the rule over you, and submit yourselves: for they watch for your souls, as they that must give account, that they may do it with joy, and not with grief: for that is unprofitable for you.
18 Pray for us: for we trust we have a good conscience, in all things willing to live honestly.
19 But I beseech you the rather to do this, that I may be restored to you the sooner.
20 Now the God of peace, that brought again from the dead our Lord Jesus, that great shepherd of the sheep, through the blood of the everlasting covenant,
21 Make you perfect in every good work to do his will, working in you that which is well-pleasing in his sight, through Jesus Christ; to whom be glory for ever and ever. Amen.
22 And I beseech you [call you near], brethren [brothers – see verse 1], suffer the word of exhortation: for I have written a letter unto you in few words.
23 Know you that our brother Timothy is set at liberty [apoluo, meaning free]; with whom, if he come shortly, I will see you.
24 Salute all them that have the rule over you, and all the saints. They of Italy salute you.
25 Grace be with you all. Amen.
Isaiah 12
1 And in that day you shall say, O LORD, I will praise thee: though you were angry with me, Your anger is turned away, and You comforted me.
2 Behold, God is my salvation; I will trust, and not be afraid: for the LORD Jehovah is my strength and my song; He also is become my salvation [I AM that I AM].
3 Therefore with joy shall you draw water out of the wells of salvation.
4 And in that day shall you say, Praise the LORD, call upon his name, declare his doings among the people, make mention that His name is exalted.
5 Sing unto the Lord; for He has done excellent things: this is known in all the earth.
6 Cry out and shout, you inhabitant of Zion: for great is the Holy One of Israel in the midst of you.
Psalms 118:26 Blessed be he that comes in the name of the LORD: we have blessed you out of the house of the LORD.
Philippians 2
1 If there be therefore any consolation in Christ, if any comfort of love, if any fellowship of the Spirit, if any bowels and mercies,
2 Fulfill you my joy, that you be likeminded, having the same love, being of one accord, of one mind.
3 Let nothing be done through strife or vainglory; but in lowliness of mind let each esteem other better than themselves.
4 Look not every man on his own things, but every man also on the things of others.
5 Let this mind be in you, which was also in Christ Jesus:
6 Who, being in the form of God, thought it not robbery to be equal with God:
7 But made himself of no reputation, and took upon him the form of a servant, and was made in the likeness of men:
8 And being found in fashion as a man, he humbled himself, and became obedient unto death, even the death of the cross.
9 Wherefore God also hath highly exalted him, and given him a name which is above every name:
10 That at the name of Jesus every knee should bow, of things in heaven, and things in earth, and things under the earth;
11 And that every tongue should confess that Jesus Christ is LORD, to the glory of God the Father.
12 Wherefore, my beloved, as you have always obeyed, not as in my presence only, but now much more in my absence, work out your own salvation with fear and trembling.
13 For it is God which works in you both to will and to do of his good pleasure.
14 Do all things without murmuring and disputing:
15 That you may be blameless and harmless, the sons of God, without rebuke, in the midst of a crooked and perverse nation, among whom you shine as lights in the world;
16 Holding forth the word of life; that I may rejoice in the day of Christ, that I have not run in vain, neither labored in vain.
17 Yea, and if I be offered upon the sacrifice and service of your faith, I joy, and rejoice with you all.
18 For the same cause also do you joy, and rejoice with me.
19 But I trust in the Lord Jesus to send Timothy shortly unto you, that I also may be of good comfort, when I know your state.
20 For I have no man likeminded, who will naturally care for your state.
21 For all seek their own, not the things which are Jesus Christ's.
22 But you know the proof of him, that, as a son with the father, he hath served with me in the gospel.