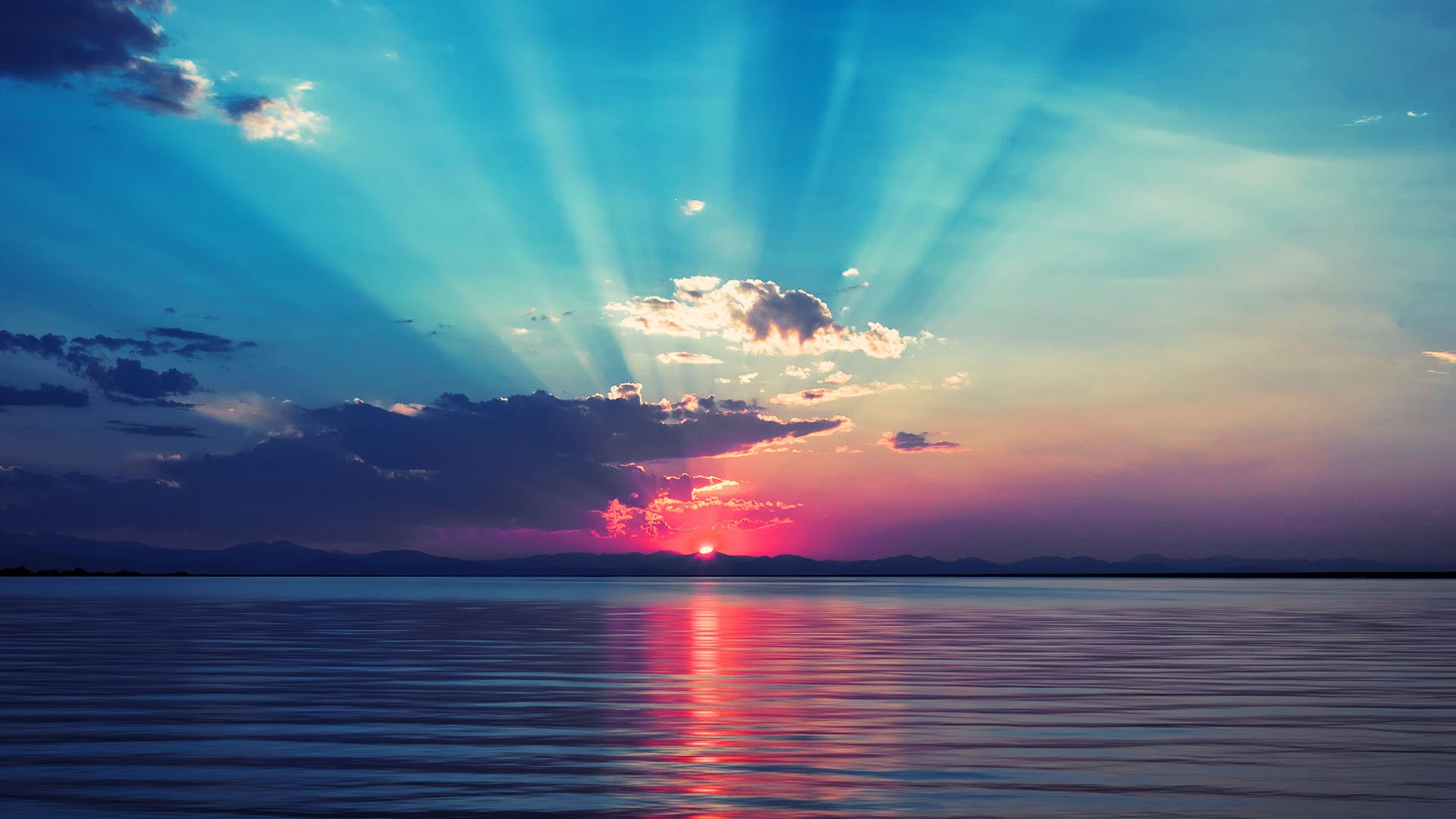 Today a brief look at Matthew 5 after the beatitudes and specifically the Lord telling us that those saying to their brother "'You fool,' shall be in danger of hell fire." (Before I go on I am going make it plain this is a warning to those who have condemned fellow Christians for which candidate they support.)
The passage must of course be considered within a context and contrast including what is recorded in verses prior. Before it we have those who believe and as result are persecuted and blessed; later the warning to the persecutors that they are in danger of hell fire.
Here is the full passage mentioned:
Matthew 5
11 Blessed are you, when men shall revile you, and persecute you, and shall say all manner of evil against you falsely, for my sake.
12 Rejoice, and be exceeding glad: for great is your reward in heaven: for so persecuted they the prophets which were before you.
13 You are the salt of the earth: but if the salt have lost his savor, wherewith shall it be salted? it is thenceforth good for nothing, but to be cast out, and to be trodden under foot of men.
14 You are the light of the world. A city that is set on a hill cannot be hid.
15 Neither do men light a candle, and put it under a bushel, but on a candlestick; and it gives light unto all that are in the house.
16 Let your light so shine before men, that they may see your good works, and glorify your Father which is in heaven.
17 Think not that I am come to destroy the law, or the prophets: I am not come to destroy, but to fulfill.
18 For truly I say unto you, Till heaven and earth pass, one jot or one tittle shall in no wise pass from the law, till all be fulfilled.
19 Whosoever therefore shall break one of these least commandments, and shall teach men so, he shall be called the least in the kingdom of heaven: but whosoever shall do and teach them, the same shall be called great in the kingdom of heaven.
20 For I say unto you, That except your righteousness shall exceed the righteousness of the scribes and Pharisees, you shall in no case enter into the kingdom of heaven.
21 You have heard that it was said of them of old time, You shalt not kill; and whosoever shall kill shall be in danger of the judgment:
22 But I say unto you, That whosoever is angry with his brother without a cause shall be in danger of the judgment: and whosoever shall say to his brother, Raca, shall be in danger of the council: but whosoever shall say, "'You fool,' shall be in danger of hell fire."
The Greek word translated as "You fool" in verse 22 is moros. The context is "without a cause."
Before a deeper examination of the word moros a look at the underlying principle of accusation of ignorance (you fool) without a cause, and how to know when it is valid and invalid.
John 7 ends with telling of the principle of not judging a man until he has been heard and given a chance to speak on his own behalf. The passage is describing those only knowing what they are being told by others and are willing to condemn based on a limited and self-centered (incorrect) understanding. The contrast is between "those who believe on Him," and those persecuting those who have believed, even as these persecutors curse those believing and the one believed, before they have heard him themselves.
John 7
37 In the last day, that great day of the feast, Jesus stood and cried, saying, If any man thirst, let him come unto me, and drink.
38 He that believes on me, as the scripture has said, out of his belly shall flow rivers of living water.
39 (But this spoke he of the Spirit, which they that believe on him should receive: for the Holy Ghost was not yet given; because that Jesus was not yet glorified.)
40 Many of the people therefore, when they heard this saying, said, Of a truth this is the Prophet.
41 Others said, This is the Christ. But some said, Shall Christ come out of Galilee?
42 Hath not the scripture said, That Christ cometh of the seed of David, and out of the town of Bethlehem, where David was?
43 So there was a division among the people because of him.
44 And some of them would have taken him; but no man laid hands on him.
45 Then came the officers to the chief priests and Pharisees; and they said unto them, Why have you not brought him?
46 The officers answered, Never man spoke like this man.
47 Then answered them the Pharisees, Are you also deceived?
48 Have any of the rulers or of the Pharisees believed on him?
49 But this people who know not the law are cursed.
50 Nicodemus said unto them, (he that came to Jesus by night, being one of them,)
51 Doth our law judge any man, before it hear him, and know what he doeth?
52 They answered and said unto him, Art you also of Galilee? Search, and look: for out of Galilee arises no prophet.
53 And every man went unto his own house.
This of course takes us to 1 Corinthians 1 and the word moros being used in verse 25 & 27 in describing the foolishness of God being wiser than the wisdom of the world. The reason is the same, people refusing to hear and understand because of their own desire for power and control. It tells of Christ bearing this cross just as we must so the preaching of the good news can be heard. 1 Corinthians 3:18 Let no man deceive himself. If any man among you seems to be wise in this world, let him become a fool, that he may be wise. 19 For the wisdom of this world is foolishness with God. For it is written, He takes the wise in their own craftiness. 20 And again, The Lord knows the thoughts of the wise, that they are vain.
1 Corinthians 4
10 We are fools for Christ's sake, but you are wise in Christ; we are weak, but you are strong; you are honorable, but we are despised. 11 Even unto this present hour we both hunger, and thirst, and are naked, and are buffeted, and have no certain dwelling-place; 12 And labor, working with our own hands: being reviled, we bless; being persecuted, we suffer it: 13 Being defamed, we entreat: we are made as the filth of the world, and are the off-scouring of all things unto this day. 14 I write not these things to shame you, but as my beloved sons I warn you.
1 Corinthians 1
4 I thank my God always on your behalf, for the grace of God which is given you by Jesus Christ;
5 That in every thing you are enriched by him, in all utterance, and in all knowledge;
6 Even as the testimony of Christ was confirmed in you:
7 So that you come behind in no gift; waiting for the coming of our Lord Jesus Christ:
8 Who shall also confirm you unto the end, that you may be blameless in the day of our Lord Jesus Christ.
9 God is faithful, by whom you were called unto the fellowship of his Son Jesus Christ our Lord.
10 Now I beseech you, brethren, by the name of our Lord Jesus Christ, that you all speak the same thing, and that there be no divisions among you; but that you be perfectly joined together in the same mind and in the same judgment.
11 For it hath been declared unto me of you, my brethren, by them which are of the house of Chloe, that there are contentions among you.
12 Now this I say, that every one of you says, I am of Paul; and I of Apollos; and I of Cephas; and I of Christ.
13 Is Christ divided? was Paul crucified for you? or were you baptized in the name of Paul?
14 I thank God that I baptized none of you, but Crispus and Gaius;
15 Lest any should say that I had baptized in mine own name.
16 And I baptized also the household of Stephanas: besides, I know not whether I baptized any other.
17 For Christ sent me not to baptize, but to preach the gospel: not with wisdom of words, lest the cross of Christ should be made of none effect.
18 For the preaching of the cross is to them that perish foolishness; but unto us which are saved it is the power of God.
19 For it is written, I will destroy the wisdom of the wise, and will bring to nothing the understanding of the prudent.
20 Where is the wise? where is the scribe? where is the disputer of this world? hath not God made foolish the wisdom of this world?
21 For after that in the wisdom of God the world by wisdom knew not God, it pleased God by the foolishness of preaching to save them that believe.
22 For the Jews require a sign, and the Greeks seek after wisdom:
23 But we preach Christ crucified, unto the Jews a stumbling-block, and unto the Greeks foolishness;
24 But unto them which are called, both Jews and Greeks, Christ the power of God, and the wisdom of God.
25 Because the foolishness of God is wiser than men; and the weakness of God is stronger than men.
26 For you see your calling, brethren, how that not many wise men after the flesh, not many mighty, not many noble, are called:
27 But God hath chosen the foolish things of the world to confound the wise; and God hath chosen the weak things of the world to confound the things which are mighty;
28 And base things of the world, and things which are despised, hath God chosen, yea, and things which are not, to bring to naught things that are:
29 That no flesh should glory in his presence.
30 But of him are you in Christ Jesus, who of God is made unto us wisdom, and righteousness, and sanctification, and redemption:
31 That, according as it is written, He that glories, let him glory in the Lord.
1 Corinthians 2
1 And I, brethren, when I came to you, came not with excellency of speech or of wisdom, declaring unto you the testimony of God.
2 For I determined not to know any thing among you, save Jesus Christ, and him crucified.
3 And I was with you in weakness, and in fear, and in much trembling.
4 And my speech and my preaching was not with enticing words of man's wisdom, but in demonstration of the Spirit and of power:
5 That your faith should not stand in the wisdom of men, but in the power of God.
6 Howbeit we speak wisdom among them that are perfect: yet not the wisdom of this world, nor of the princes of this world, that come to naught:
7 But we speak the wisdom of God in a mystery, even the hidden wisdom, which God ordained before the world unto our glory:
8 Which none of the princes of this world knew: for had they known it, they would not have crucified the Lord of glory.
9 But as it is written, Eye hath not seen, nor ear heard, neither have entered into the heart of man, the things which God hath prepared for them that love him.
10 But God hath revealed them unto us by his Spirit: for the Spirit searches all things, yea, the deep things of God.
11 For what man knows the things of a man, save the spirit of man which is in him? even so the things of God knows no man, but the Spirit of God.
12 Now we have received, not the spirit of the world, but the spirit which is of God; that we might know the things that are freely given to us of God.
13 Which things also we speak, not in the words which man's wisdom teaches, but which the Holy Ghost teaches; comparing spiritual things with spiritual.
14 But the natural man receives not the things of the Spirit of God: for they are foolishness unto him: neither can he know them, because they are spiritually discerned.
15 But he that is spiritual judges all things, yet he himself is judged of no man.
16 For who hath known the mind of the Lord, that he may instruct him? but we have the mind of Christ.