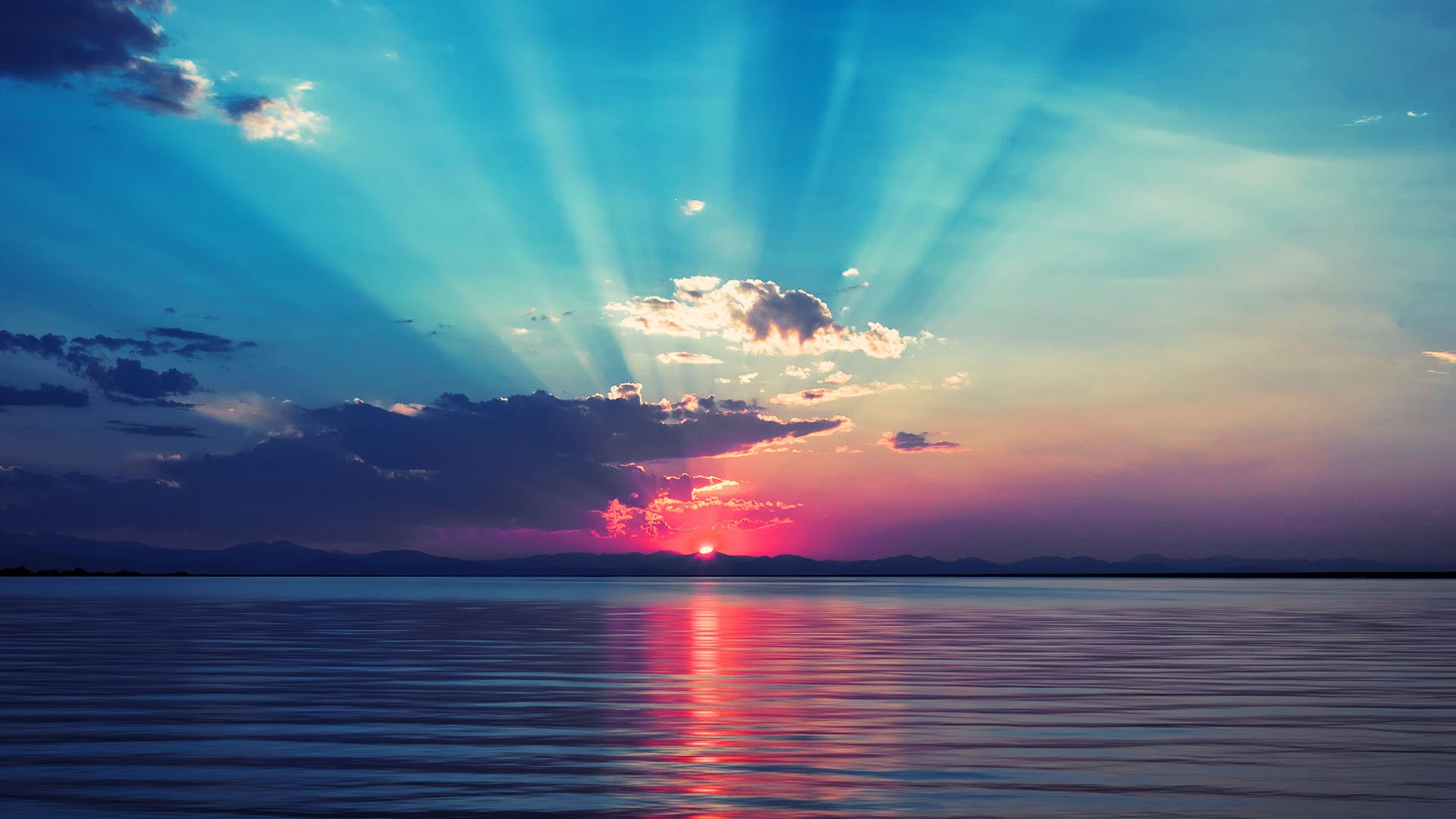 A Sunday message to the faithful.
I have often said Richard Hudson is a pleasant guy – who at the same time lives and works within a corrupt establishment that will do anything to keep control of our government. This "establishment" believes it has right to rule over us and to use any means necessary to keep power. It has no problem using deception and dishonesty when it finds itself under threat. This is the way people in both parties, the ruling class, exercise power unjustly over us and seek to destroy any who dare challenge their grip on it (the governing process).
So now that they see themselves losing in fair election they again resort to personal attacks. They use things I have admitted to, using drugs, being arrested and serving a few months in a county jail, which happened OVER FORTY YEARS AGO before I enlisted in the Army. They attack me calling me a millionaire and saying I once refused to pay child support – the truth is it was several decades ago, when I was restarting the business that eventually made me a millionaire, and a hostile court was trying force me to abandon my business and take a different job making more money. Because I decided to stick through it during those hard times of making little money the court imputed income much greater than I was actually making. I knew what I was doing was what would be the best for my family, my children, and I stuck to it. Now we all have a blessed and wonderful life because of it (all six of my children now work with me in our businesses and all live good lives here in Raeford).
These are my crosses and I will bear them. I don't blame the political class (the establishment) for being who they are; but just as assuredly I will not allow them to define me as something I am not. I will not be defined by the lowest points in my past life. If this is all they have – they have nothing. (And, of course I knew they would attack as they have. They are snakes and snakes do what snakes do.)
When people speak about being washed in the blood of Jesus Christ this is what we are talking about. He came with a message from God, he became the message of God, telling us we can change our lives and don't have to be defined by our past (sins – errors). The message also tells of a plan that includes everything in our past and present working together for our good in the end. This is who I am and what I not only believe but also live. It is as true for every person as it is for our nation, UNDER GOD.
I am running for office because it is a time I have been created for. I have lived a rough life and through it have learned self-control and to not be self-centered in my motives. I am someone who has risen from the dead after being born again.
Ours is a time meant for people willing to fight for what this time demands. The fight isn't for self-gain or self-aggrandizement. It's for answering a call that God has prepared us for, in service to Him, our nation, our people, and to secure the blessings of liberty for our posterity and ourselves. It's time for a revolution!
This says the LORD: Isaiah 8: 9 Associate yourselves, O you people, yet you shall be broken in pieces! And give ear, all you of far countries. Gird yourselves, and you shall be broken in pieces; gird yourselves, and you shall be broken in pieces!
10 Take counsel together, and it shall come to naught; speak the word, and it shall not stand, for God is with us.
11 For the LORD spoke thus to me with a strong hand, and instructed me that I should not walk in the way of this people, saying,
12 "Say you not, 'A confederacy,' to all those to whom this people shall say, 'A confederacy'; neither fear you their fear, nor be afraid.
13 Sanctify the LORD of hosts Himself; and let Him be your fear, and let Him be your dread.
14 And He shall be for you a sanctuary, but for a stone of stumbling and for a rock of offense to both the houses of Israel, for a trap and for a snare to the inhabitants of Jerusalem.
15 And many among them shall stumble and fall and be broken, and be snared and be taken."
16 Bind up the testimony, seal the law among my disciples.
17 And I will wait upon the LORD, who hides His face from the house of Jacob, and I will look for Him.
18 Behold, I and the children whom the LORD hath given me are for signs and for wonders in Israel from the LORD of hosts, who dwells in Mount Zion.
19 And when they shall say unto you, "Seek unto those who have familiar spirits and wizards, who peep and who mutter," should not a people seek unto their God? For the living, to the dead?
20 To the law and to the testimony! If they speak not according to this word, it is because there is no light in them.
21 And they shall pass through it sorely beset and hungry; and it shall come to pass that, when they shall be hungry, they shall fret themselves and curse their king and their God, and look upward;
22 and they shall look unto the earth and behold trouble and darkness, dimness of anguish, and they shall be driven to darkness.
Isaiah 54
1 "Sing, O barren, you that didst not bear! Break forth into singing and cry aloud, you that didst not travail with child! For more are the children of the desolate than the children of the married wife," says the LORD.
2 Enlarge the place of thy tent, and let them stretch forth the curtains of your habitations; spare not, lengthen thy cords, and strengthen thy stakes.
3 For you shalt break forth on the right hand and on the left, and thy seed shall inherit the Gentiles, and make the desolate cities to be inhabited.
4 "Fear not; for you shalt not be ashamed; neither be you confounded, for you shalt not be put to shame: for you shalt forget the shame of thy youth, and shalt not remember the reproach of thy widowhood any more.
5 For thy Maker is your husband" the LORD of hosts is His name" and thy Redeemer, the Holy One of Israel; the God of the whole earth shall He be called.
6 For the LORD hath called thee as a woman forsaken and grieved in spirit, and a wife of youth, when you were refused," says thy God.
7 "For a small moment have I forsaken thee, but with great mercies will I gather thee.
8 In a little wrath I hid My face from thee for a moment, but with everlasting kindness will I have mercy on thee, says the LORD thy Redeemer.
9 "For this is as the waters of Noah unto Me; for as I have sworn that the waters of Noah should no more go over the earth, so have I sworn that I would not be wroth with thee nor rebuke thee.
10 For the mountains shall depart and the hills be removed, but My kindness shall not depart from thee, neither shall the covenant of My peace be removed," says the LORD that hath mercy on thee.
11 "O you afflicted, tossed with tempest and not comforted, behold, I will lay thy stones with fair colors and lay thy foundations with sapphires.
12 And I will make thy windows of agates and thy gates of rubies, and all thy borders of pleasant stones.
13 And all thy children shall be taught of the LORD, and great shall be the peace of thy children.
14 In righteousness shalt you be established; you shalt be far from oppression, for you shalt not fear; and from terror, for it shall not come near thee.
15 Behold, they shall surely gather together, but not by Me; whosoever shall gather together against thee shall fall for thy sake.
16 Behold, I have created the smith that blows the coals in the fire, and that brings forth an instrument for his work; and I have created the waster to destroy.
17 No weapon that is formed against thee shall prosper; and every tongue that shall rise against thee in judgment you shalt condemn. This is the heritage of the servants of the LORD, and their righteousness is of Me," says the LORD.
Psalms 118
1 O give thanks unto the LORD, for He is good, for His mercy endures for ever!
2 Let Israel now say that His mercy endures for ever.
3 Let the house of Aaron now say that His mercy endures for ever.
4 Let them that fear the LORD now say that His mercy endures for ever.
5 I called upon the LORD in distress; the LORD answered me, and set me in an ample place.
6 The LORD is on my side; I will not fear. What can man do unto me?
7 The LORD takes my part among them that help me; therefore shall I see what I desire upon them that hate me.
8 It is better to trust in the LORD than to put confidence in man.
9 It is better to trust in the LORD than to put confidence in princes.
10 All the nations compassed me about, but in the name of the LORD will I destroy them.
11 They compassed me about, yea, they compassed me about; but in the name of the LORD I will destroy them.
12 They compassed me about like bees, they are quenched as the fire of thorns; for in the name of the LORD I will destroy them.
13 You hast thrust sorely at me that I might fall, but the LORD helped me.
14 The LORD is my strength and song, and has become my salvation.
15 The voice of rejoicing and salvation is in the tabernacles of the righteous; the right hand of the LORD doeth valiantly.
16 The right hand of the LORD is exalted; the right hand of the LORD doeth valiantly.
17 I shall not die, but live and declare the works of the LORD.
18 The LORD hath chastened me sorely, but He hath not given me over unto death.
19 Open to me the gates of righteousness; I will go into them, and I will praise the LORD"
20 this gate of the LORD, into which the righteous shall enter.
21 I will praise Thee, for You hast heard me and art become my salvation.
22 The stone which the builders refused has become the head stone of the corner.
23 This is the LORD'S doing; it is marvelous in our eyes.
24 This is the day which the LORD hath made; we will rejoice and be glad in it.
25 Save now, I beseech Thee, O LORD; O LORD, I beseech Thee, send now prosperity.
26 Blessed be he that cometh in the name of the LORD! We have blessed you from the house of the LORD.
27 God is the LORD, who hath shown us light; bind the sacrifice with cords, even unto the horns of the altar.
28 You art my God, and I will praise Thee; You art my God, I will exalt Thee.
29 O give thanks unto the LORD, for He is good; for His mercy endures for ever!