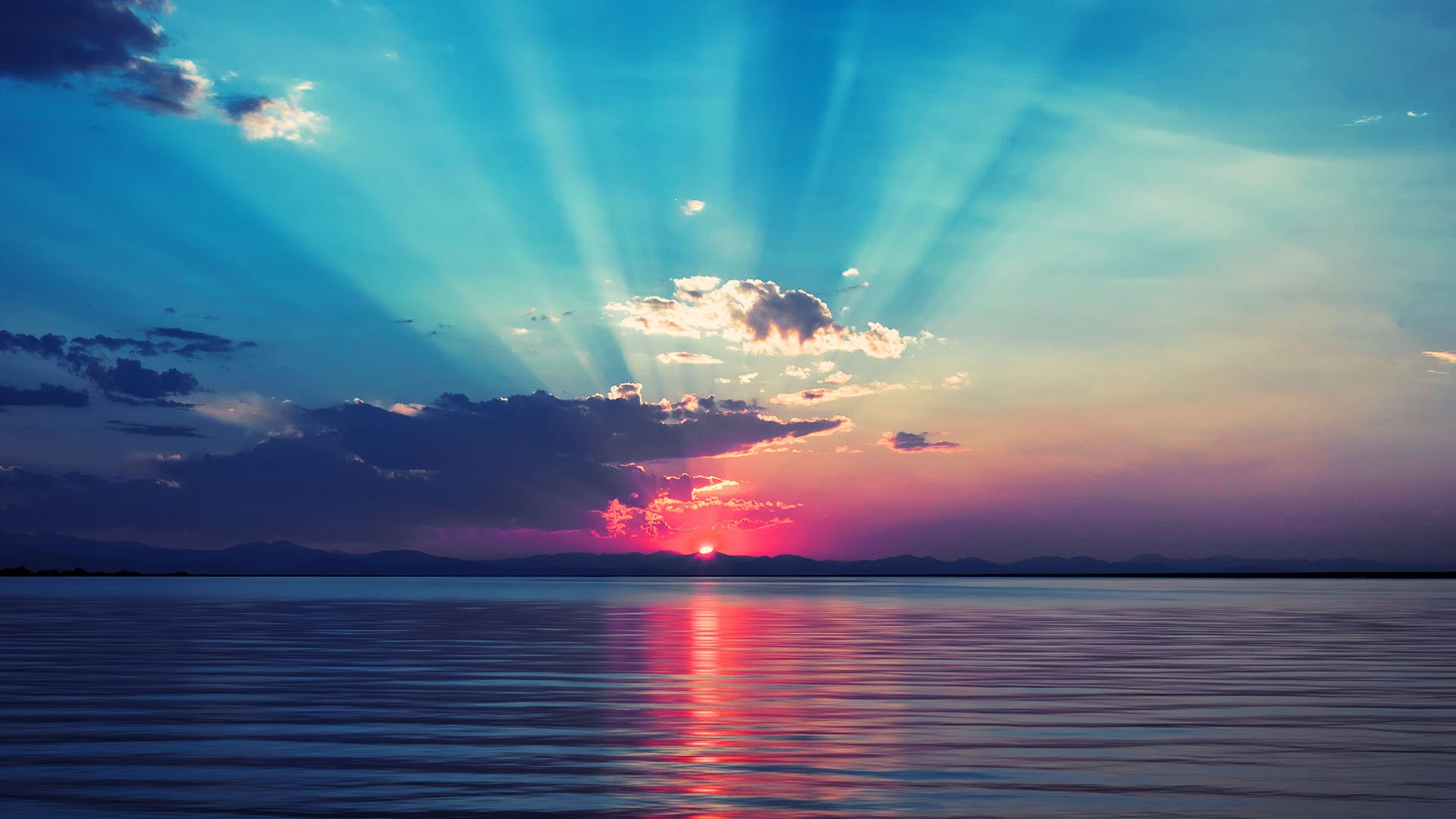 Today a few words about "salvation." From my own experience I know it to be when the LORD comes in the midst of our troubles and delivers us into peace. These are states of mind, while also physical and material circumstances.
Those studying with us know we have looked at the Hebrew word yshuw'ah that is translated as salvation. It is the origin of the name Jesus. It is from the root word yasha' meaning wide open, or set free. We have previously looked at it in the context of what the writer of Hebrews tells us in chapter 13 verse 23 of Timothy being "set at liberty."
Here are the Strong's Hebrew Dictionary definitions of the two words.
Strong's #3444: yshuw`ah (pronounced yesh-oo'-aw) feminine passive participle of 3467; something saved, i.e. (abstractly) deliverance; hence, aid, victory, prosperity:–deliverance, health, help(-ing), salvation, save, saving (health), welfare.
Strong's #3467: yasha` (pronounced yaw-shah') a primitive root; properly, to be open, wide or free, i.e. (by implication) to be safe; causatively, to free or succor:–X at all, avenging, defend, deliver(-er), help, preserve, rescue, be safe, bring (having) salvation, save(-iour), get victory.
As seen above, one of the translations of yshuw'ah is as welfare. Of the 78 times the word is used it is only once in this form. We are told in Job 30:15 of yshuw'ah passing away as a cloud (according to the scriptures departing and taken up in a cloud). This chapter defines the cloud in describing the conditions. It tells of Job's accusers and of their ignorance that agitates them (as Legion) to continually do so.
Job 30
1 "But now they that are younger than I hold me in derision, whose fathers I would have disdained to have set with the dogs of my flock.
2 Yea, for what might the strength of their hands profit me, in whom old age was perished?
3 From want and famine they were solitary, fleeing into the wilderness, in former time desolate and waste,
4 who cut up mallow by the bushes, and juniper roots for their meat.
5 They were driven forth from among men; they cried after them as after a thief,
6 to dwell in the cliffs of the valleys, in caves of the earth and in the rocks.
7 Among the bushes they brayed; under the nettles they were gathered together.
8 They were children of fools, yea, children of base men; they were viler than the earth.
9 "And now am I their song; yea, I am their byword.
10 They abhor me, they flee far from me, and spare not to spit in my face.
11 Because He hath loosed my cord and afflicted me, they have also let loose the bridle before me.
12 Upon my right hand rise the youth; they push away my feet, and they raise up against me the ways of their destructiveness.
13 They mar my path, they set forward my calamity; they have no helper.
14 They came upon me as a wide breaking in of waters; in the desolation they rolled themselves upon me.
15 Terrors are turned upon me; they pursue my soul as the wind, and my welfare passeth away as a cloud.
16 "And now my soul is poured out upon me; the days of affliction have taken hold upon me.
17 My bones are pierced in me in the night season, and my sinews take no rest.
18 By the great force of my disease is my garment changed; it bindeth me about as the collar of my coat.
19 He hath cast me into the mire, and I am become like dust and ashes.
20 I cry unto Thee, and You dost not hear me; I stand up, and You regardest me not.
21 You are become cruel to me; with Your strong hand You opposest Thyself against me.
22 You liftest me up to the wind; You causest me to ride upon it, and dissolvest my substance.
23 For I know that You wilt bring me to death, and to the house appointed for all living.
24 "Yet He will not stretch out His hand to the grave, though they cry in His destruction.
25 Did not I weep for him that was in trouble? Was not my soul grieved for the poor?
26 When I looked for good, then evil came unto me; and when I waited for light, there came darkness.
27 My bowels boiled, and rested not; the days of affliction came upon me.
28 I went mourning without the sun; I stood up, and I cried in the congregation.
29 I am a brother to dragons, and a companion to owls.
30 My skin is black upon me, and my bones are burned with heat.
31 My harp also is turned to mourning, and my flute into the voice of them that weep.
This is the end of the mystery.
As we have studied many times in the past, Jesus is defined in Hebrews 7:2 as, "Melchizedek first being by interpretation 'king of righteousness,' and after that also king of Salem, which means 'king of peace.'" This is connected the verse of Psalms 69:22 that we have recently studied which tells of the snare and the trap that has come upon all that dwell upon the earth; "Let their table become a snare before them, and that which should have been for their welfare, let it become a trap." (Also according to the scriptures, in like manner as in Acts 1:11 – the same cloud.) The word here translated "welfare" is shalom (same as Salem). As we have studied, the snare and the trap are positions that those fixed upon them refuse to reconsider and in their ignorance remain stuck therein until their self-destruction (the fall of Babylon).
The word in the name Melchizedek that literally means righteousness is Zadok. Zadok is the righteousness (the rightness – without error – the position changed from corruption to incorruption) that brings the Ark of the Covenant back into the city (see 2 Samuel 15:23 – 27). 1 Corinthians 15:54 "So when this corruptible shall have put on incorruption, and this mortal shall have put on immortality, then shall be brought to pass the saying that is written: "Death is swallowed up in victory." 55 "O death, where is your sting? O grave, where is your victory?" 56 The sting of death is sin, and the strength of sin is the law."
The strength of sin is the law of righteousness. These concepts in combination tell us that the LORD himself becomes the one who gives us the victory that can't be obtained through our own righteousness. 1 Corinthians 15 end with these two verses saying this same thing. "57 But thanks be to God, who gives us the victory through our LORD Jesus Christ! 58 Therefore, my beloved brethren, be you steadfast, unmovable, always abounding in the work of the LORD, for you know that your labor is not in vain in the LORD."
This is what we are told in Roman about this aspect of bringing the Ark of the Covenant back. (Much has been written and said by my persecutors about me saying I found the Ark of the Covenant. The Ark of the Testament is Jesus Christ and I did find Him (according to the scriptures). I found him is the same manner described in Revelation 11:19: "And the temple of God was opened in Heaven; and there was seen in His temple the Ark of His Testament." We see the full context in what is written of where we find the Christ.
Romans 10
4 For Christ is the end of the law for righteousness to everyone that believeth.
5 For Moses describes the righteousness which is of the law: that "the man who doeth those things shall live by them."
6 But the righteousness which is of faith speaks in this manner: "Say not in your heart, 'Who shall ascend into Heaven?'" (that is, to bring Christ down from above)
7 or, "'Who shall descend into the deep?'" (that is, to bring up Christ again from the dead).
8 But what says it? "The Word is nigh thee, even in your mouth and in your heart," that is, the word of faith which we preach:
9 that if you shalt confess with your mouth the LORD Jesus, and shalt believe in your heart that God hath raised Him from the dead, you shalt be saved.
10 For with the heart man believeth unto righteousness, and with the mouth confession is made unto salvation.
11 For the Scripture says, "Whosoever believeth in Him shall not be ashamed."
12 For there is no difference between the Jew and the Greek, for the same LORD over all is rich unto all who call upon Him.
13 For "whosoever shall call upon the name of the LORD shall be saved."
14 How then shall they call on Him in whom they have not believed? And how shall they believe in Him of whom they have not heard? And how shall they hear without a preacher?
15 And how shall they preach unless they are sent? As it is written: "How beautiful are the feet of them that preach the Gospel of peace, and bring glad tidings of good things!"
16 But they have not all obeyed the Gospel. For Isaiah says, "LORD, who hath believed our report?"
17 So then faith cometh by hearing, and hearing by the Word of God.
18 But I ask, have they not heard? Yes, verily: "Their sound went out into all the earth, and their words unto the ends of the world."
19 But I ask, did not Israel know? First Moses said, "I will provoke you to jealousy by them that are no people, and by a foolish nation I will anger you."
20 But Isaiah is very bold and says, "I was found by them that sought Me not; I was made manifest unto them that asked not after Me."
21 But to Israel he says, "All day long I have stretched forth My hands unto a disobedient and gainsaying people."
The word yshuw'ah is the word used twice in Psalms 3 telling of the salvation that comes in the form of the LORD as our deliverer. The word is first translated as "help" in verse 2 in telling of those who mock saying God cannot deliver those that trust in Him. Then in verse 8 it is "salvation" that come from the LORD.
Psalms 3
1 LORD, how they have increased that trouble me! Many are they that rise up against me!
2 Many there be that say of my soul, "There is no help for him in God." Selah
3 But You, O LORD, are a shield for me, my glory and the lifter up of mine head.
4 I cried unto the LORD with my voice, and He heard me from His holy hill. Selah
5 I laid me down and slept; I awaked, for the LORD sustained me.
6 I will not be afraid of ten thousands of people that have set themselves against me round about.
7 Arise, O LORD! Save me, O my God! For You hast smitten all mine enemies upon the cheekbone; You hast broken the teeth of the ungodly.
8 Salvation belongs unto the LORD. Your blessing is upon Your people. Selah
Selah means, think about it.
When the LORD Jesus tells us of the coming of the son of man this is the cloud he comes in. The cloud caused by the ignorance of the crowd of accusers. The Book of Job tells us of the cloud of ignorance wherein men are unable to see the salvation that is in the cloud and meant for their good. Instead that same table the LORD prepares before me in the presence of mine enemies becomes a snare and trap come upon the whole world.
Job 37
11 Also by watering He wearies the thick cloud; He scatters His bright cloud,
12 and it is turned round about by His counsels, that they may do whatsoever He commands them upon the face of the world in the earth.
13 He causes it to come—whether for correction, or for His land, or for mercy.
14 "Hearken unto this, O Job; stand still and consider the wondrous works of God.
15 Dost you know when God disposed them, and caused the light of His cloud to shine?
16 Dost you know the balancings of the clouds, the wondrous works of Him who is perfect in knowledge?
17 How your garments are warm, when He quiets the earth by the south wind?
18 Hast you with Him spread out the sky, which is strong and as a molten looking glass?
19 Teach us what we shall say unto Him, for we cannot order our speech by reason of darkness.
20 Shall it be told Him that I speak? If a man speak, surely he shall be swallowed up.
21 And now men see not the bright light which is in the clouds, but the wind passes and cleanses them.
22 Fair weather cometh out of the north; with God is fearsome majesty.
23 Concerning the Almighty, we cannot find Him out; He is excellent in power and in judgment, and abounding in justice; He will not afflict.
24 Men do therefore fear Him; He respects not any that are wise of heart."
Psalms 23
1 The LORD is my shepherd; I shall not want.
2 He makes me to lie down in green pastures; He leads me beside the still waters.
3 He restores my soul; He leads me in the paths of righteousness for His name's sake.
4 Yea, though I walk through the valley of the shadow of death, I will fear no evil; for You are with me; Your rod and Your staff, they comfort me.
5 You prepares a table before me in the presence of mine enemies; You anoints my head with oil; my cup runs over.
6 Surely goodness and mercy shall follow me all the days of my life; and I will dwell in the house of the LORD for ever.