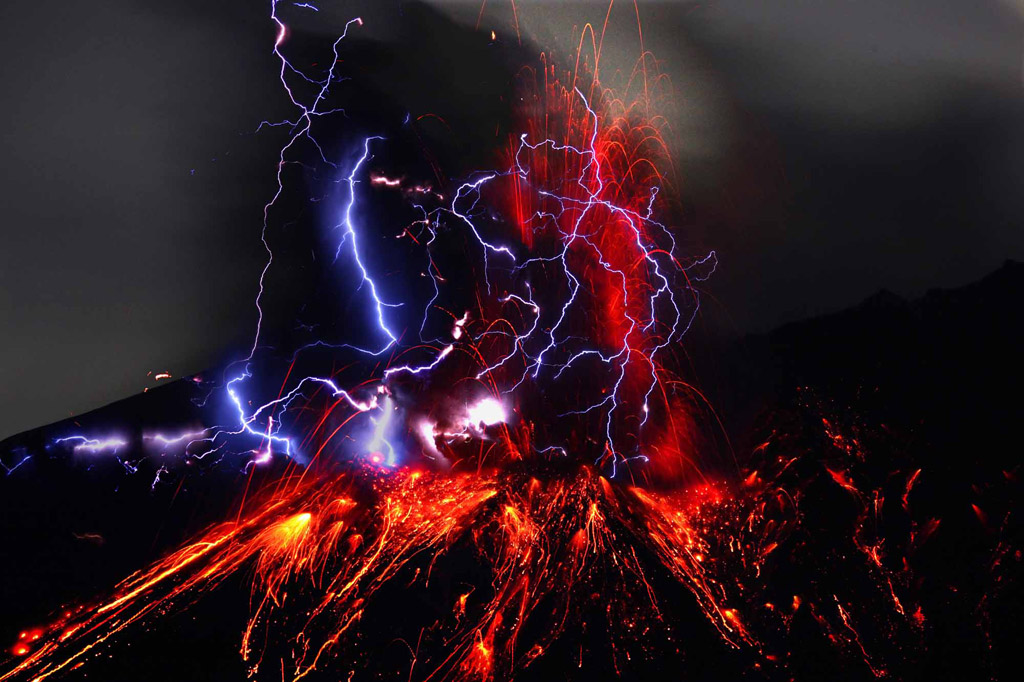 Let's continue on with our examination of the consequences come from rejecting God. As we saw yesterday Hosea 4:11 describes the rejection and accepting another as whoredom. The verse goes on to include the further depiction as when wine and new wine take away the heart. Those who study with us know the heart as being the rational center of our intellect (our ability of right reasoning). In this we see wine and news wine as what dulls our intellect and feelings, all our natural God given ability to recognize or consider the consequences. Hosea 4:6 tells us just this and verse 7 goes on to tell of the progeny being where the degeneration is seen. This is where the ramifications are eventually manifested as (sins) errors in judgment (inability to rightly reason or even consider the implications of their actions). We have raised up a nation of sociopaths who now as adults infest all our institutions and have infected every crevasse of society.
My definition of a sociopath: someone who viciously and with premeditated malice attacks other people and does not feel guilty about such behavior. (They call it politics and public discourse. The violence is the lie, the fabrication of the context, and the intentional defamation and demonization. And don't give me that crap about how it has always been this way and therefor is normal. Sociopathic behavior has always been with us but has never been normal. They are those who endanger the security and stability of civilized society.)
Hosea 4
6 My people are destroyed for lack of knowledge. Because you have rejected knowledge, I will also reject you, that you shalt be no priest to Me. Seeing you have forgotten the law of your God, I will also forget your children.
7 "As they were increased, so they sinned against Me; therefore will I change their glory into shame.
8 They eat up the sin of My people, and they set their heart on their iniquity.
9 And it shall be: like people, like priest; and I will punish them for their ways, and reward them their doings.
10 For they shall eat and not have enough; they shall reject God for another (whoredom) and shall not increase, because they have left off taking heed of the LORD.
11 "Rejecting God for another (whoredom) and wine and new wine take away the heart.
12 My people ask counsel from their stocks, and their staff declares unto them; for the spirit of rejecting God for another (whoredom) has caused them to err, and they have gone a whoring from their God.
13 They sacrifice upon the tops of the mountains, and burn incense upon the hills under oaks and poplars and elms, because the shadow thereof is good; therefore your daughters shall reject God for another (whoredom), and your spouses shall reject God in the same way (adultery).
The word of the LORD for today is Jeremiah 13 wherein we are again told of the worthlessness that comes from the rejection of God's pure truth.
Jeremiah 13
1 Thus says the LORD unto me, "Go and get a linen girdle, and put it upon your loins, and put it not in water."
2 So I got a girdle according to the word of the LORD and put it on my loins.
3 And the word of the LORD came unto me the second time, saying,
4 "Take the girdle that you have got, which is upon your loins, and arise, go to the Euphrates and hide it there in a hole of the rock."
5 So I went and hid it by the Euphrates, as the LORD commanded me.
6 And it came to pass after many days, that the LORD said unto me, "Arise, go to the Euphrates and take the girdle from there, which I commanded you to hide there."
7 Then I went to the Euphrates and dug, and took the girdle from the place where I had hid it; and behold, the girdle was marred; it was profitable for nothing [It had become worthless].
8 Then the word of the LORD came unto me, saying,
9 "Thus says the LORD: 'In this manner will I mar the pride of those that lead my people (Judah) and the great pride of those I have taught and founded in the ways of My peace (Jerusalem).
10 This evil people, who refuse to hear My words, who walk in the stubbornness of their heart, and walk after other gods to serve them and to worship them, shall even be as this girdle which is good for nothing.
11 For as the girdle cleaves to the loins of a man, so have I caused to cleave unto Me the whole house of this people I have chosen (Israel) and the whole house of their rulers (Judah),' says the LORD, 'that they might be unto Me as a people, and as a name, and as praise, and as glory; but they would not hear.'
12 "Therefore you shall speak unto them this word: 'Thus says the LORD God of Israel: Every bottle shall be filled with wine.' And they shall say unto you, 'Do we not certainly know that every bottle shall be filled with wine?'
13 Then shall you say unto them, 'Thus says the LORD: Behold, I will fill all the inhabitants of this land — even the kings that sit upon David's throne, and the priests, and the prophets, and all the inhabitants of Jerusalem — with drunkenness.
14 And I will dash them one against another, even the fathers and the sons together,' says the Lord. 'I will not pity, nor spare, nor have mercy, but shall destroy them.'"
15 Hear you, and give ear; be not proud, for the LORD has spoken.
16 Give glory to the LORD your God before He cause darkness, and before your feet stumble upon the dark high places of that have risen up and rule over the land (mountains), and, while you look there for light, He turn it into the shadow of death, and make it gross darkness.
17 But if you will not hear it, my soul shall weep in secret places for your pride; and mine eye shall weep sore, and run down with tears, because the LORD's flock is carried away captive.
18 Say unto the king and to the queen, "Humble yourselves, sit down; for your principalities shall come down, even the crown of your glory."
19 The cities of the South shall be shut up, and none shall open them. Your rulers (Judah) shall be carried away captive, all of it; it shall be wholly carried away captive.
20 Lift up your eyes, and behold them that come from the north. Where is the flock that was given thee, thy beautiful flock?
21 What wilt you say when He shall punish you? For you have taught them to be captains, and as chief over you. Shall not sorrows take you, as if a woman in the midst of bringing forth her child (travail)?
22 And if you say in your heart, "Why come these things upon me?"—for the greatness of your own iniquity is your shame and your pain come (are your skirts uncovered, and your heels made bare).
23 Can the Ethiopian change his skin, or the leopard his spots? Then may you also do good, that are accustomed to do evil.
24 "Therefore will I scatter them as the stubble that passes away by the wind of the wilderness.
25 This is the consequence of your decisions (lot), the payment (portion) of your reasoning (measures) from Me," says the LORD; "because you have forgotten Me, and trusted in falsehood.
26 Therefore will I uncover thy skirts upon thy face, that your shame may appear.
27 I have seen your adulteries and your calling to those you have chosen instead of Me (neighings), the lewdness of thy whoredom and your abominations on the hills in the fields. Woe unto you, O Jerusalem! Will you not be made clean? When shall it once be?"
Colossians 1
9 For this cause we also, since the day we heard it, do not cease to pray for you and to desire that you might be filled with the knowledge of His will in all wisdom and spiritual understanding;
10 that you might walk worthy of the LORD, in all pleasing Him, being fruitful in every good work, and increasing in the knowledge of God;
11 strengthened with all might according to His glorious power, unto all patience and longsuffering with joyfulness;
12 giving thanks unto the Father, who hath made us meet to be partakers of the inheritance of the saints in light.
13 He has delivered us from the power of darkness, and has translated us into the Kingdom of His dear Son,
14 in whom we have redemption through His blood, even the forgiveness of our errors (sins).
15 He is the image of the invisible God, the firstborn of every creature.
16 For by Him were all things created that are in heaven and that are on earth, visible and invisible, whether they be thrones or dominions or principalities or powers: all things were created by Him and for Him.
17 And He is before all things, and by Him all things consist.
18 And He is the head of the body, the church. He is the beginning, the firstborn from the dead, that in all things He might have the preeminence.
19 For it pleased the Father that in Him should all fullness dwell,
20 and having made peace through the blood of His cross, by Him to reconcile all things unto Himself — by Him, I say, whether they be things on earth or things in heaven.
21 And you, who were once alienated and enemies in your mind by wicked works, even now has He reconciled
22 in the body of His flesh through death, to present you holy and un-blamable and un-reprovable in His sight,
23 if you continue grounded and settled in the faith, and be not moved away from the hope of the Gospel, which you have heard and which was preached to every creature under heaven, of which I (Paul) am made a minister.
24 I now rejoice in my sufferings for you, and fill up that which is lacking of the afflictions of Christ in my flesh, for His body's sake, which is the church,
25 of which I am made a minister according to the dispensation of God, which is given to me for you, to fulfill the Word of God—
26 even the mystery which hath been hid from ages and from generations, but now is made manifest to His saints.
27 To them God would make known what are the riches of the glory of this mystery among the Gentiles, which is Christ in you, the hope of glory.
28 Him we preach, warning every man and teaching every man in all wisdom, that we may present every man perfect in Christ Jesus,
29 for which I also labor, striving according to His working, which works in me mightily.
Psalms 120
1 In my distress I cried unto the LORD, and He heard me.
2 Deliver my soul, O Lord, from lying lips and from a deceitful tongue.
3 What shall be given unto you, or what shall be done unto you, you false tongue?
4 Sharp arrows of the mighty, with coals of juniper!
5 Woe is me that I sojourn among those that sow violence (in Meshech), that I dwell in a time with the house departed from truth and light (tents of Kedar)!
6 My soul has long dwelt with him that hates peace.
7 I am for peace; but when I speak, they are for war.