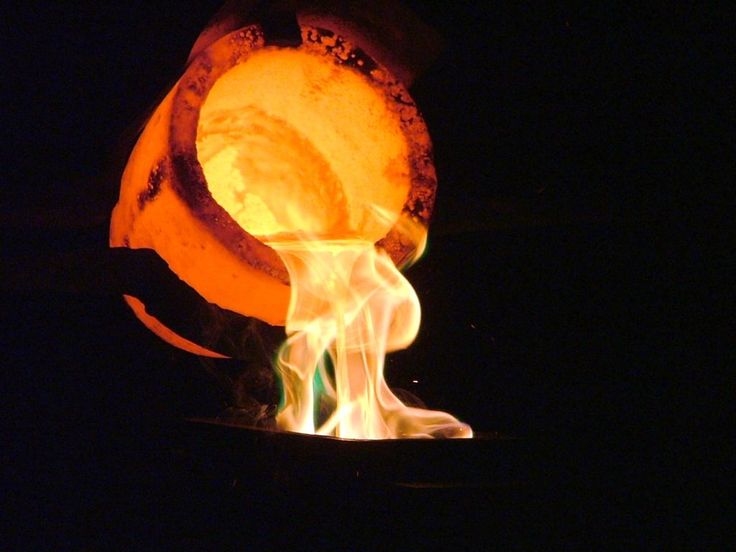 Today a reexamination of the "dry bones" of Ezekiel 37, and beginning with the Hebrew word yabesh translated "dry" in the passage. The word's meaning is something that isn't dry as its initial state but rather deteriorates into it. It is a word that depicts a corrupted condition, or one that is the result of degrading.
Here is the Strong's Hebrew Dictionary definition: Strong's #3001: yabesh (pronounced yaw-bashe') a primitive root; to be ashamed, confused or disappointed; also (as failing) to dry up (as water) or wither (as herbage):–be ashamed, clean, be confounded, (make) dry (up), (do) shame(-fully), X utterly, wither (away).
One very descriptive use of the word is in Jeremiah 10:14 where it is translated as "confounded." The chapter begins with the LORD speaking by Jeremiah to the whole house of Israel and warning about all the wisdom of the nations as opposed to His. The same word is used several more times in the latter chapters of Jeremiah as the produced condition of corruption is explained in specific nations. The book of Jeremiah ends telling of the effect on God's people from consorting with the confused ways of nations, captivity in confusion (Babylon).
Verse 14 tells of this confusion and defines it as coming from following these molten images of falsehood and that there is no breath in them. Molten is from the Hebrews word necek and literally means something in liquid form that takes the shape of whatever it is poured into. The same verse just prior tells of graven images using the word pecel meaning carved. Herein we see the aspect of something changed from its original form by chipping away at it until it resembles what the carver desires. Both of these are describing relativism and moral decay. The verse ends by saying there is no breath in them, meaning there is no life in them.
Here is the Merriam-Webster definition of relativism:
a : a theory that knowledge is relative to the limited nature of the mind and the conditions of knowing
b : a view that ethical truths depend on the individuals and groups holding them
Jeremiah 10
1 Hear you the word which the LORD speaks unto you, O house of Israel:
2 Thus says the LORD, Learn not the way of the heathen, and be not dismayed at the signs of heaven; for the heathen are dismayed at them.
3 For the customs of the people are vain: for one cuts a tree out of the forest, the work of the hands of the workman, with the axe.
4 They deck it with silver and with gold; they fasten it with nails and with hammers, that it move not.
5 They are upright as the palm tree, but speak not: they must needs be borne, because they cannot go. Be not afraid of them; for they cannot do evil, neither also is it in them to do good.
6 Forasmuch as there is none like unto you, O LORD; thou art great, and your name is great in might.
7 Who would not fear you, O King of nations? for to you doth it appertain: forasmuch as among all the wise men of the nations, and in all their kingdoms, there is none like unto you.
8 But they are altogether brutish and foolish: the stock is a doctrine of vanities.
9 Silver spread into plates is brought from Tarshish, and gold from Uphaz, the work of the workman, and of the hands of the founder: blue and purple is their clothing: they are all the work of cunning men.
10 But the LORD is the true God, he is the living God, and an everlasting king: at his wrath the earth shall tremble, and the nations shall not be able to abide his indignation.
11 Thus shall you say unto them, The gods that have not made the heavens and the earth, even they shall perish from the earth, and from under these heavens.
12 He hath made the earth by his power, he hath established the world by his wisdom, and hath stretched out the heavens by his discretion.
13 When he utters his voice, there is a multitude of waters in the heavens, and he causes the vapors to ascend from the ends of the earth; he makes lightnings with rain, and brings forth the wind out of his treasures.
14 Every man is brutish in his knowledge: every founder is confounded by the graven image: for his molten image is falsehood, and there is no breath in them.
15 They are vanity, and the work of errors: in the time of their visitation they shall perish.
16 The portion of Jacob is not like them: for he is the former of all things; and Israel is the rod of his inheritance: The LORD of hosts is his name.
17 Gather up your wares out of the land, O inhabitant of the fortress.
18 For thus says the LORD, Behold, I will sling out the inhabitants of the land at this once, and will distress them, that they may find it so.
19 Woe is me for my hurt! my wound is grievous; but I said, Truly this is a grief, and I must bear it.
20 My tabernacle is spoiled, and all my cords are broken: my children are gone forth of me, and they are not: there is none to stretch forth my tent any more, and to set up my curtains.
21 For the pastors are become brutish, and have not sought the LORD: therefore they shall not prosper, and all their flocks shall be scattered.
22 Behold, the noise of the bruit is come, and a great commotion out of the north country, to make the cities of [leaders] Judah desolate, and a den of dragons.
23 O LORD, I know that the way of man is not in himself: it is not in man that walks to direct his steps.
24 O LORD, correct me, but with judgment; not in your anger, lest thou bring me to nothing.
25 Pour out your fury upon the heathen that know you not, and upon the families that call not on your name: for they have eaten up Jacob, and devoured him, and consumed him, and have made his habitation desolate.
In the context explained above we see all these corrupting elements being reversed in Ezekiel 37. Therein we see the bones as the hardened skeleton coming back together – as opposed to the molten inside that is changed and reformed into the likeness of any image. We see the flesh applied to the frame – as opposed to the carver chipping away, and we see the final breath of life now coming in the final restoration of God's people.
Ezekiel 37
1 The hand of the LORD was upon me, and carried me out in the spirit of the LORD, and set me down in the midst of the valley which was full of bones,
2 And caused me to pass by them round about: and, behold, there were very many in the open valley; and, lo, they were very dry.
3 And he said unto me, Son of man, can these bones live? And I answered, O LORD God, thou knows.
4 Again he said unto me, Prophesy upon these bones, and say unto them, O you dry bones, hear the word of the LORD.
5 Thus says the LORD God unto these bones; Behold, I will cause breath to enter into you, and you shall live:
6 And I will lay sinews upon you, and will bring up flesh upon you, and cover you with skin, and put breath in you, and you shall live; and you shall know that I am the LORD.
7 So I prophesied as I was commanded: and as I prophesied, there was a noise, and behold a shaking, and the bones came together, bone to his bone.
8 And when I beheld, lo, the sinews and the flesh came up upon them, and the skin covered them above: but there was no breath in them.
9 Then said he unto me, Prophesy unto the wind, prophesy, son of man, and say to the wind, Thus says the LORD God; Come from the four winds, O breath, and breathe upon these slain, that they may live.
10 So I prophesied as he commanded me, and the breath came into them, and they lived, and stood up upon their feet, an exceeding great army.
11 Then he said unto me, Son of man, these bones are the whole house of Israel: behold, they say, Our bones are dried, and our hope is lost: we are cut off for our parts.
12 Therefore prophesy and say unto them, Thus says the LORD God; Behold, O my people, I will open your graves, and cause you to come up out of your graves, and bring you into the land of Israel.
13 And you shall know that I am the LORD, when I have opened your graves, O my people, and brought you up out of your graves,
14 And shall put my spirit in you, and you shall live, and I shall place you in your own land: then shall you know that I the LORD have spoken it, and performed it, says the LORD.
15 The word of the LORD came again unto me, saying,
16 Moreover, thou son of man, take you one stick, and write upon it, For Judah, and for the children of Israel his companions: then take another stick, and write upon it, For Joseph, the stick of Ephraim and for all the house of Israel his companions:
17 And join them one to another into one stick; and they shall become one in your hand.
18 And when the children of your people shall speak unto you, saying, Wilt thou not show us what thou meanest by these?
19 Say unto them, Thus says the LORD God; Behold, I will take the stick of Joseph, which is in the hand of Ephraim, and the tribes of Israel his fellows, and will put them with him, even with the stick of Judah, and make them one stick, and they shall be one in mine hand.
20 And the sticks whereon thou write shall be in your hand before their eyes.
21 And say unto them, Thus says the LORD God; Behold, I will take the children of Israel from among the heathen, whither they be gone, and will gather them on every side, and bring them into their own land:
22 And I will make them one nation in the land upon the mountains of Israel; and one king shall be king to them all: and they shall be no more two nations, neither shall they be divided into two kingdoms any more at all.
23 Neither shall they defile themselves any more with their idols, nor with their detestable things, nor with any of their transgressions: but I will save them out of all their dwelling-places, wherein they have sinned, and will cleanse them: so shall they be my people, and I will be their God.
24 And David my servant shall be king over them; and they all shall have one shepherd: they shall also walk in my judgments, and observe my statutes, and do them.
25 And they shall dwell in the land that I have given unto Jacob my servant, wherein your fathers have dwelt; and they shall dwell therein, even they, and their children, and their children's children for ever: and my servant David shall be their prince for ever.
26 Moreover I will make a covenant of peace with them; it shall be an everlasting covenant with them: and I will place them, and multiply them, and will set my sanctuary in the midst of them for evermore.
27 My tabernacle also shall be with them: yea, I will be their God, and they shall be my people.
28 And the heathen shall know that I the LORD do sanctify Israel, when my sanctuary shall be in the midst of them for evermore.
The "founder" is used in Jeremiah 10:14 to describe these leading and teaching the corrupting ways. It is from the word tsaraph, which is also the word used twice in Malachi 3:2 & 3 and translated as the "refiner."
Malachi 3
1 Behold, I will send my messenger, and he shall prepare the way before me: and the LORD, whom you seek, shall suddenly come to his temple, even the messenger of the covenant, whom you delight in: behold, he shall come, says the LORD of hosts.
2 But who may abide the day of his coming? and who shall stand when he appears? for he is like a refiner's fire, and like fullers' soap:
3 And he shall sit as a refiner and purifier of silver: and he shall purify the sons of Levi, and purge them as gold and silver, that they may offer unto the LORD an offering in righteousness.
4 Then shall the offering of Judah and Jerusalem be pleasant unto the LORD, as in the days of old, and as in former years.
5 And I will come near to you to judgment; and I will be a swift witness against the sorcerers, and against the adulterers, and against false swearers, and against those that oppress the hireling in his wages, the widow, and the fatherless, and that turn aside the stranger from his right, and fear not me, says the LORD of hosts.
6 For I am the LORD, I change not; therefore you sons of Jacob are not consumed.
7 Even from the days of your fathers you are gone away from mine ordinances, and have not kept them. Return unto me, and I will return unto you, says the LORD of hosts. But you said, Wherein shall we return?
8 Will a man rob God? Yet you have robbed me. But you say, Wherein have we robbed you? In tithes and offerings.
9 You are cursed with a curse: for you have robbed me, even this whole nation.
10 Bring you all the tithes into the storehouse, that there may be meat in mine house, and prove me now herewith, says the LORD of hosts, if I will not open you the windows of heaven, and pour you out a blessing, that there shall not be room enough to receive it.
11 And I will rebuke the devourer for your sakes, and he shall not destroy the fruits of your ground; neither shall your vine cast her fruit before the time in the field, says the LORD of hosts.
12 And all nations shall call you blessed: for you shall be a delightsome land, says the LORD of hosts.
13 Your words have been stout against me, says the LORD. Yet you say, What have we spoken so much against you?
14 You have said, It is vain to serve God: and what profit is it that we have kept his ordinance, and that we have walked mournfully before the LORD of hosts?
15 And now we call the proud happy; yea, they that work wickedness are set up; yea, they that tempt God are even delivered.
16 Then they that feared the LORD spoke often one to another: and the LORD hearkened, and heard it, and a book of remembrance was written before him for them that feared the LORD, and that thought upon his name.
17 And they shall be mine, says the LORD of hosts, in that day when I make up my jewels; and I will spare them, as a man spares his own son that serves him.
18 Then shall you return, and discern between the righteous and the wicked, between him that serves God and him that serves him not.
The merchandise of Babylon is confusion. John 10: 7 Then said Jesus unto them again, Verily, verily, I say unto you, I am the door of the sheep. 8 All that ever came before me are thieves and robbers: but the sheep did not hear them. 9 I am the door: by me if any man enter in, he shall be saved, and shall go in and out, and find pasture.
Revelation 18
1 And after these things I saw another angel come down from heaven, having great power; and the earth was lightened with his glory.
2 And he cried mightily with a strong voice, saying, Babylon the great is fallen, is fallen, and is become the habitation of devils, and the hold of every foul spirit, and a cage of every unclean and hateful bird.
3 For all nations have drunk of the wine of the wrath of her fornication, and the kings of the earth have committed fornication with her, and the merchants of the earth are waxed rich through the abundance of her delicacies.
4 And I heard another voice from heaven, saying, Come out of her, my people, that you be not partakers of her sins, and that you receive not of her plagues.
5 For her sins have reached unto heaven, and God hath remembered her iniquities.
6 Reward her even as she rewarded you, and double unto her double according to her works: in the cup which she hath filled fill to her double.
7 How much she hath glorified herself, and lived deliciously, so much torment and sorrow give her: for she said in her heart, I sit a queen, and am no widow, and shall see no sorrow.
8 Therefore shall her plagues come in one day, death, and mourning, and famine; and she shall be utterly burned with fire: for strong is the LORD God who judges her.
9 And the kings of the earth, who have committed fornication and lived deliciously with her, shall bewail her, and lament for her, when they shall see the smoke of her burning,
10 Standing afar off for the fear of her torment, saying, Alas, alas that great city Babylon, that mighty city! for in one hour is your judgment come.
11 And the merchants of the earth shall weep and mourn over her; for no man buys their merchandise any more:
12 The merchandise of gold, and silver, and precious stones, and of pearls, and fine linen, and purple, and silk, and scarlet, and all thyine wood, and all manner vessels of ivory, and all manner vessels of most precious wood, and of brass, and iron, and marble,
13 And cinnamon, and odors, and ointments, and frankincense, and wine, and oil, and fine flour, and wheat, and beasts, and sheep, and horses, and chariots, and slaves, and souls of men.
14 And the fruits that your soul lusted after are departed from you, and all things which were dainty and goodly are departed from you, and thou shalt find them no more at all.
15 The merchants of these things, which were made rich by her, shall stand afar off for the fear of her torment, weeping and wailing,
16 And saying, Alas, alas that great city, that was clothed in fine linen, and purple, and scarlet, and decked with gold, and precious stones, and pearls!
17 For in one hour so great riches is come to naught. And every shipmaster, and all the company in ships, and sailors, and as many as trade by sea, stood afar off,
18 And cried when they saw the smoke of her burning, saying, What city is like unto this great city!
19 And they cast dust on their heads, and cried, weeping and wailing, saying, Alas, alas that great city, wherein were made rich all that had ships in the sea by reason of her costliness! for in one hour is she made desolate.
20 Rejoice over her, thou heaven, and you holy apostles and prophets; for God hath avenged you on her.
21 And a mighty angel took up a stone like a great millstone, and cast it into the sea, saying, Thus with violence shall that great city Babylon be thrown down, and shall be found no more at all.
22 And the voice of harpers, and musicians, and of pipers, and trumpeters, shall be heard no more at all in you; and no craftsman, of whatsoever craft he be, shall be found any more in you; and the sound of a millstone shall be heard no more at all in you;
23 And the light of a candle shall shine no more at all in you; and the voice of the bridegroom and of the bride shall be heard no more at all in you: for your merchants were the great men of the earth; for by your sorceries were all nations deceived.
24 And in her was found the blood of prophets, and of saints, and of all that were slain upon the earth.
Revelation 19
1 And after these things I heard a great voice of much people in heaven, saying, Alleluia; Salvation, and glory, and honor, and power, unto the LORD our God:
2 For true and righteous are his judgments: for he hath judged the great whore, which did corrupt the earth with her fornication, and hath avenged the blood of his servants at her hand.
3 And again they said, Alleluia And her smoke rose up for ever and ever.
4 And the four and twenty elders and the four beasts fell down and worshipped God that sat on the throne, saying, Amen; Alleluia.
5 And a voice came out of the throne, saying, Praise our God, all you his servants, and you that fear him, both small and great.
6 And I heard as it were the voice of a great multitude, and as the voice of many waters, and as the voice of mighty thunderings, saying, Alleluia: for the LORD God omnipotent reigns.
7 Let us be glad and rejoice, and give honor to him: for the marriage of the Lamb is come, and his wife hath made herself ready.
8 And to her was granted that she should be arrayed in fine linen, clean and white: for the fine linen is the righteousness of saints.
9 And he said unto me, Write, Blessed are they which are called unto the marriage supper of the Lamb. And he said unto me, These are the true sayings of God.
10 And I fell at his feet to worship him. And he said unto me, See thou do it not: I am your fellow-servant, and of your brethren that have the testimony of Jesus: worship God: for the testimony of Jesus is the spirit of prophecy.
11 And I saw heaven opened, and behold a white horse; and he that sat upon him was called Faithful and True, and in righteousness he doth judge and make war.
12 His eyes were as a flame of fire, and on his head were many crowns; and he had a name written, that no man knew, but he himself.
13 And he was clothed with a vesture dipped in blood: and his name is called The Word of God.
14 And the armies which were in heaven followed him upon white horses, clothed in fine linen, white and clean.
15 And out of his mouth goes a sharp sword, that with it he should smite the nations: and he shall rule them with a rod of iron: and he treads the winepress of the fierceness and wrath of Almighty God.
16 And he hath on his vesture and on his thigh a name written, King Of Kings, And LORD Of Lords.
17 And I saw an angel standing in the sun; and he cried with a loud voice, saying to all the fowls that fly in the midst of heaven, Come and gather yourselves together unto the supper of the great God;
18 That you may eat the flesh of kings, and the flesh of captains, and the flesh of mighty men, and the flesh of horses, and of them that sit on them, and the flesh of all men, both free and bond, both small and great.
19 And I saw the beast, and the kings of the earth, and their armies, gathered together to make war against him that sat on the horse, and against his army.
20 And the beast was taken, and with him the false prophet that wrought miracles before him, with which he deceived them that had received the mark of the beast, and them that worshipped his image. These both were cast alive into a lake of fire burning with brimstone.
21 And the remnant were slain with the sword of him that sat upon the horse, which sword proceeded out of his mouth: and all the fowls were filled with their flesh.