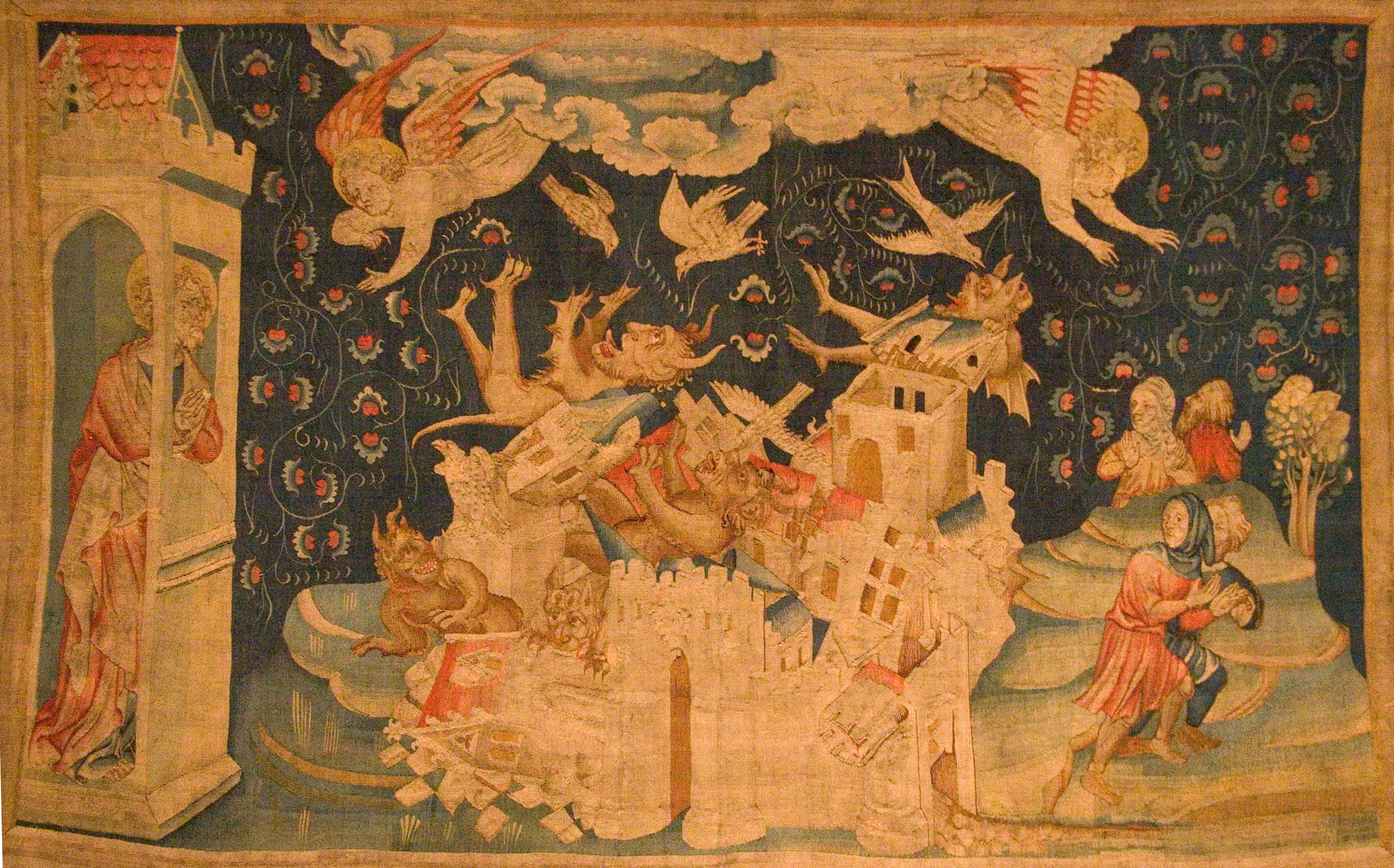 Today a deeper look into what the word of God says to those we saw in the prior post defined as rebels and betrayers, referring to those in the (judgement) seats of God claiming they are doing His work, when in fact their motives are self-centered (money and power). The LORD began my day with Act 5, which begins telling of Ananias and his wife Sapphira, who are well known to have engaged in what ultimately is seen as lying to the Holy Spirit (rebelling against and betraying the LORD).
Let's begin with the meanings of the names and, as we have been discussing, in their translation see the traits holding the greater understanding. Ananias and Sapphira are said to be names depicting mercy and grace, appropriately telling of what has been trampled under their feet.
Ananias is the Hebrew name Hananiah, compounded from the Hebrew words chanan, meaning to condescend to one of a lower state, and by implication to show favor; and the name Yah (Jehovah). It is telling of Ananias epitomizing those who've prospered by the favor of the LORD. The Greek equivalent of chanan can be seen as ananeoo, a compound word from ana, meaning up; and neos, meaning new or young. It is rendered renewed and tells of being born again (by the favor of God's mercy and sacrifice, in sending His Son to renew us – His Word made Flesh).
The word ananeoo is only used one time in the word of God, rendered "renewed" in Ephesians 4:23, telling of the renewed mind, which has put away the old ways of using words of deception. Paul appropriately begins the chapter calling himself a prisoner of Jesus Christ, and this contrasting the renewed condition against being held in the prison of a mind captivated under the ways of the corrupted church and national leaders – as is depicted in Act 5.
Ephesians 4
1 I therefore, the prisoner of the LORD, beseech you that you walk worthy of the vocation wherewith you are called,
2 With all lowliness and meekness, with longsuffering, forbearing one another in love;
3 Endeavoring to keep the unity of the Spirit in the bond of peace.
4 There is one body, and one Spirit, even as you are called in one hope of your calling;
5 One LORD, one faith, one baptism,
6 One God and Father of all, who is above all, and through all, and in you all.
7 But unto every one of us is given grace according to the measure of the gift of Christ.
8 Wherefore he says, When he ascended up on high, he led captivity captive, and gave gifts unto men.
9 (Now that he ascended, what is it but that he also descended first into the lower parts of the earth?
10 He that descended is the same also that ascended up far above all heavens, that he might fill all things.)
11 And he gave some, apostles; and some, prophets; and some, evangelists; and some, pastors and teachers;
12 For the perfecting of the saints, for the work of the ministry, for the edifying of the body of Christ:
13 Till we all come in the unity of the faith, and of the knowledge of the Son of God, unto a perfect man, unto the measure of the stature of the fullness of Christ:
14 That we henceforth be no more children, tossed to and fro, and carried about with every wind of doctrine, by the sleight of men, and cunning craftiness, whereby they lie in wait to deceive;
15 But speaking the truth in love, may grow up into him in all things, which is the head, even Christ:
16 From whom the whole body fitly joined together and compacted by that which every joint supplies, according to the effectual working in the measure of every part, makes increase of the body unto the edifying of itself in love.
17 This I say therefore, and testify in the LORD, that you henceforth walk not as other Gentiles walk, in the vanity of their mind,
18 Having the understanding darkened, being alienated from the life of God through the ignorance that is in them, because of the blindness of their heart:
19 Who being past feeling have given themselves over unto lasciviousness, to work all uncleanness with greediness.
20 But you have not so learned Christ;
21 If so be that you have heard him, and have been taught by him, as the truth is in Jesus:
22 That you put off concerning the former conversation the old man, which is corrupt according to the deceitful lusts;
23 And be renewed in the spirit of your mind;
24 And that you put on the new man, which after God is created in righteousness and true holiness.
25 Wherefore putting away lying, speak every man truth with his neighbor: for we are members one of another.
26 Be you angry, and sin not: let not the sun go down upon your wrath:
27 Neither give place to the devil.
28 Let him that stole steal no more: but rather let him labor, working with his hands the thing which is good, that he may have to give to him that needs.
29 Let no corrupt communication proceed out of your mouth, but that which is good to the use of edifying, that it may minister grace unto the hearers.
30 And grieve not the holy Spirit of God, whereby you are sealed unto the day of redemption.
31 Let all bitterness, and wrath, and anger, and clamor, and evil speaking, be put away from you, with all malice:
32 And be you kind one to another, tenderhearted, forgiving one another, even as God for Christ's sake has forgiven you.
Before going on to more deeply examine the name Sapphire, we must bring the LORD's point to light. Acts 5 is telling of those using the gifts God has given them and prospering, and then when He calls to them, for these things to again be placed under His control for His purposes, they either out-rightly reject Him, or refuse to give it all (as they claim they do). That is what happens with Ananias and Sapphira, they lie to the Holy Spirit claiming full subordination, while holding back a portion as their own (see Hebrews 6:5-8 below).
All those who have used their gifts and have prospered have done so for this moment, and to lay those things at the feet of LORD, now for His use. Friends, the truth is all of these things have been prepared for "I and children God has given me," to be used now for His purposes (His will and plan).
When I have said in the past these men have chosen their end, it is referring to what we see now as they not only reject the Will of God but also use what He has given them to fight against His coming. (Matthew 21:40 When the LORD therefore of the vineyard comes, what will He do unto those husbandmen?)
The Holy Spirit of the LORD God Almighty speaks these words – not in vain:
Malachi 3
8 Will a man rob God? Yet you have robbed me. But you say, Wherein have we robbed you? In tithes and offerings.
9 You are cursed with a curse: for you have robbed me, even this whole nation.
10 Bring you all the tithes into the storehouse, that there may be meat in mine house, and prove me now herewith, says the LORD of hosts, if I will not open you the windows of heaven, and pour you out a blessing, that there shall not be room enough to receive it.
11 And I will rebuke the devourer for your sakes, and he shall not destroy the fruits of your ground; neither shall your vine cast her fruit before the time in the field, says the LORD of hosts.
12 And all nations shall call you blessed: for you shall be a delightsome land, says the LORD of hosts.
13 Your words have been stout against me, says the LORD. Yet you say, What have we spoken so much against you?
14 You have said, It is vain to serve God: and what profit is it that we have kept his ordinance, and that we have walked mournfully before the LORD of hosts?
15 And now we call the proud happy; yea, they that work wickedness are set up; yea, they that tempt God are even delivered.
16 Then they that feared the LORD spoke often one to another: and the LORD hearkened, and heard it, and a book of remembrance was written before him for them that feared the LORD, and that thought upon his name.
17 And they shall be mine, says the LORD of hosts, in that day when I make up my jewels; and I will spare them, as a man spares his own son that serves him.
18 Then shall you return, and discern between the righteous and the wicked, between him that serves God and him that serves him not.
The name Sapphira is from the Hebrew word cappiyr (sapphire), from the word caphar, meaning gem, that is so hard it is used to score all other substances. The irony is found in the Greek word sapros, meaning corrupted and worthless. The name is telling of the condition as it should be, into which we are delivered when the LORD makes up His jewels. Here it is used telling of returning to this corrupted state after having been renewed. (See Malachi 3:17 above.)
Hebrews 6
1 Therefore leaving the principles of the doctrine of Christ, let us go on unto perfection; not laying again the foundation of repentance from dead works, and of faith toward God,
2 Of the doctrine of baptisms, and of laying on of hands, and of resurrection of the dead, and of eternal judgment.
3 And this will we do, if God permit.
4 For it is impossible for those who were once enlightened, and have tasted of the heavenly gift, and were made partakers of the Holy Ghost,
5 And have tasted the good word of God, and the powers of the world to come,
6 If they shall fall away, to renew them again unto repentance; seeing they crucify to themselves the Son of God afresh, and put him to an open shame.
7 For the earth which drinks in the rain that cometh oft upon it, and brings forth herbs meet for them by whom it is dressed, receives blessing from God:
8 But that which bears thorns and briers is rejected, and is nigh unto cursing; whose end is to be burned.
9 But, beloved, we are persuaded better things of you, and things that accompany salvation, though we thus speak.
10 For God is not unrighteous to forget your work and labor of love, which you have shewed toward his name, in that you have ministered to the saints, and do minister.
11 And we desire that every one of you do shew the same diligence to the full assurance of hope unto the end:
12 That you be not slothful, but followers of them who through faith and patience inherit the promises.
13 For when God made promise to Abraham, because he could swear by no greater, he swore by himself,
14 Saying, Surely blessing I will bless you, and multiplying I will multiply you.
15 And so, after he had patiently endured, he obtained the promise.
16 For men verily swear by the greater: and an oath for confirmation is to them an end of all strife.
17 Wherein God, willing more abundantly to shew unto the heirs of promise the immutability of his counsel, confirmed it by an oath:
18 That by two immutable things, in which it was impossible for God to lie, we might have a strong consolation, who have fled for refuge to lay hold upon the hope set before us:
19 Which hope we have as an anchor of the soul, both sure and steadfast, and which enters into that within the veil;
20 Whither the forerunner is for us entered, even Jesus, made an high priest for ever after the order of Melchisedec.
Ephesians 2
1 And you has he quickened, who were dead in trespasses and sins;
2 Wherein in time past you walked according to the course of this world, according to the prince of the power of the air, the spirit that now works in the children of disobedience:
3 Among whom also we all had our conversation in times past in the lusts of our flesh, fulfilling the desires of the flesh and of the mind; and were by nature the children of wrath, even as others.
4 But God, who is rich in mercy, for his great love wherewith he loved us,
5 Even when we were dead in sins, has quickened us together with Christ, (by grace you are saved;)
6 And has raised us up together, and made us sit together in heavenly places in Christ Jesus:
7 That in the ages to come he might shew the exceeding riches of his grace in his kindness toward us through Christ Jesus.
8 For by grace are you saved through faith; and that not of yourselves: it is the gift of God:
9 Not of works, lest any man should boast.
10 For we are his workmanship, created in Christ Jesus unto good works, which God has before ordained that we should walk in them.
11 Wherefore remember, that you being in time past Gentiles in the flesh, who are called Uncircumcision by that which is called the Circumcision in the flesh made by hands;
12 That at that time you were without Christ, being aliens from the commonwealth of Israel, and strangers from the covenants of promise, having no hope, and without God in the world:
13 But now in Christ Jesus you who sometimes were far off are made nigh by the blood of Christ.
14 For he is our peace, who has made both one, and has broken down the middle wall of partition between us;
15 Having abolished in his flesh the enmity, even the law of commandments contained in ordinances; for to make in himself of twain one new man, so making peace;
16 And that he might reconcile both unto God in one body by the cross, having slain the enmity thereby:
17 And came and preached peace to you which were afar off, and to them that were nigh.
18 For through him we both have access by one Spirit unto the Father.
19 Now therefore you are no more strangers and foreigners, but fellow-citizens with the saints, and of the household of God;
20 And are built upon the foundation of the apostles and prophets, Jesus Christ himself being the chief corner stone;
21 In whom all the building fitly framed together grows unto an holy temple in the LORD:
22 In whom you also are built together for an habitation of God through the Spirit.
Ephesians 3
1 For this cause I Paul, the prisoner of Jesus Christ for you Gentiles,
2 If you have heard of the dispensation of the grace of God which is given me to you-ward:
3 How that by revelation he made known unto me the mystery; (as I wrote afore in few words,
4 Whereby, when you read, you may understand my knowledge in the mystery of Christ)
5 Which in other ages was not made known unto the sons of men, as it is now revealed unto his holy apostles and prophets by the Spirit;
6 That the Gentiles should be fellow-heirs, and of the same body, and partakers of his promise in Christ by the gospel:
7 Whereof I was made a minister, according to the gift of the grace of God given unto me by the effectual working of his power.
8 Unto me, who am less than the least of all saints, is this grace given, that I should preach among the Gentiles the unsearchable riches of Christ;
9 And to make all men see what is the fellowship of the mystery, which from the beginning of the world has been hid in God, who created all things by Jesus Christ:
10 To the intent that now unto the principalities and powers in heavenly places might be known by the church the manifold wisdom of God,
11 According to the eternal purpose which he purposed in Christ Jesus our LORD:
12 In whom we have boldness and access with confidence by the faith of him.
13 Wherefore I desire that you faint not at my tribulations for you, which is your glory.
14 For this cause I bow my knees unto the Father of our LORD Jesus Christ,
15 Of whom the whole family in heaven and earth is named,
16 That he would grant you, according to the riches of his glory, to be strengthened with might by his Spirit in the inner man;
17 That Christ may dwell in your hearts by faith; that you, being rooted and grounded in love,
18 May be able to comprehend with all saints what is the breadth, and length, and depth, and height;
19 And to know the love of Christ, which passes knowledge, that you might be filled with all the fullness of God.
20 Now unto him that is able to do exceeding abundantly above all that we ask or think, according to the power that works in us,
21 Unto him be glory in the church by Christ Jesus throughout all ages, world without end. Amen.
Colossians 1 & 2 speak of this time and of our being strengthened in knowledge and understanding this is the will of the LORD, and that all these things have been prepared for this time.
Colossians 1
9 For this cause we also, since the day we heard it, do not cease to pray for you, and to desire that you might be filled with the knowledge of his will in all wisdom and spiritual understanding;
10 That you might walk worthy of the LORD unto all pleasing, being fruitful in every good work, and increasing in the knowledge of God;
11 Strengthened with all might, according to his glorious power, unto all patience and longsuffering with joyfulness;
12 Giving thanks unto the Father, which has made us meet to be partakers of the inheritance of the saints in light:
13 Who has delivered us from the power of darkness, and has translated us into the kingdom of his dear Son:
14 In whom we have redemption through his blood, even the forgiveness of sins:
15 Who is the image of the invisible God, the firstborn of every creature:
16 For by him were all things created, that are in heaven, and that are in earth, visible and invisible, whether they be thrones, or dominions, or principalities, or powers: all things were created by him, and for him:
17 And he is before all things, and by him all things consist.
18 And he is the head of the body, the church: who is the beginning, the firstborn from the dead; that in all things he might have the preeminence.
19 For it pleased the Father that in him should all fullness dwell;
20 And, having made peace through the blood of his cross, by him to reconcile all things unto himself; by him, I say, whether they be things in earth, or things in heaven.
21 And you, that were sometime alienated and enemies in your mind by wicked works, yet now has he reconciled
22 In the body of his flesh through death, to present you holy and unblamable and unreprovable in his sight:
23 If you continue in the faith grounded and settled, and be not moved away from the hope of the gospel, which you have heard, and which was preached to every creature which is under heaven; whereof I Paul am made a minister;
24 Who now rejoice in my sufferings for you, and fill up that which is behind of the afflictions of Christ in my flesh for his body's sake, which is the church:
25 Whereof I am made a minister, according to the dispensation of God which is given to me for you, to fulfil the word of God;
26 Even the mystery which has been hid from ages and from generations, but now is made manifest to his saints:
27 To whom God would make known what is the riches of the glory of this mystery among the Gentiles; which is Christ in you, the hope of glory:
28 Whom we preach, warning every man, and teaching every man in all wisdom; that we may present every man perfect in Christ Jesus:
29 Whereunto I also labor, striving according to his working, which works in me mightily.
Colossians 2
1 For I would that you knew what great conflict I have for you, and for them at Laodicea, and for as many as have not seen my face in the flesh;
2 That their hearts might be comforted, being knit together in love, and unto all riches of the full assurance of understanding, to the acknowledgement of the mystery of God, and of the Father, and of Christ;
3 In whom are hid all the treasures of wisdom and knowledge.
4 And this I say, lest any man should beguile you with enticing words.
5 For though I be absent in the flesh, yet am I with you in the spirit, joying and beholding your order, and the steadfastness of your faith in Christ.
6 As you have therefore received Christ Jesus the LORD, so walk you in him:
7 Rooted and built up in him, and stablished in the faith, as you have been taught, abounding therein with thanksgiving.
8 Beware lest any man spoil you through philosophy and vain deceit, after the tradition of men, after the rudiments of the world, and not after Christ.
9 For in him dwells all the fullness of the Godhead bodily.
10 And you are complete in him, which is the head of all principality and power:
11 In whom also you are circumcised with the circumcision made without hands, in putting off the body of the sins of the flesh by the circumcision of Christ:
12 Buried with him in baptism, wherein also you are risen with him through the faith of the operation of God, who has raised him from the dead.
13 And you, being dead in your sins and the uncircumcision of your flesh, has he quickened together with him, having forgiven you all trespasses;
14 Blotting out the handwriting of ordinances that was against us, which was contrary to us, and took it out of the way, nailing it to his cross;
15 And having spoiled principalities and powers, he made a shew of them openly, triumphing over them in it.
Acts 5
17 Then the high priest rose up, and all they that were with him, (which is the sect of the Sadducees,) and were filled with indignation,
18 And laid their hands on the apostles, and put them in the common prison.
19 But the angel of the LORD by night opened the prison doors, and brought them forth, and said,
20 Go, stand and speak in the temple to the people all the words of this life.
21 And when they heard that, they entered into the temple early in the morning, and taught. But the high priest came, and they that were with him, and called the council together, and all the senate of the children of Israel, and sent to the prison to have them brought.
22 But when the officers came, and found them not in the prison, they returned and told,
23 Saying, The prison truly found we shut with all safety, and the keepers standing without before the doors: but when we had opened, we found no man within.
24 Now when the high priest and the captain of the temple and the chief priests heard these things, they doubted of them whereunto this would grow.
25 Then came one and told them, saying, Behold, the men whom you put in prison are standing in the temple, and teaching the people.
26 Then went the captain with the officers, and brought them without violence: for they feared the people, lest they should have been stoned.
27 And when they had brought them, they set them before the council: and the high priest asked them,
28 Saying, Did not we strictly command you that you should not teach in this name? and, behold, you have filled Jerusalem with your doctrine, and intend to bring this man's blood upon us.
29 Then Peter and the other apostles answered and said, We ought to obey God rather than men.
30 The God of our fathers raised up Jesus, whom you slew and hanged on a tree.
31 Him has God exalted with his right hand to be a Prince and a Savior, for to give repentance to Israel, and forgiveness of sins.
32 And we are his witnesses of these things; and so is also the Holy Ghost, whom God has given to them that obey him.