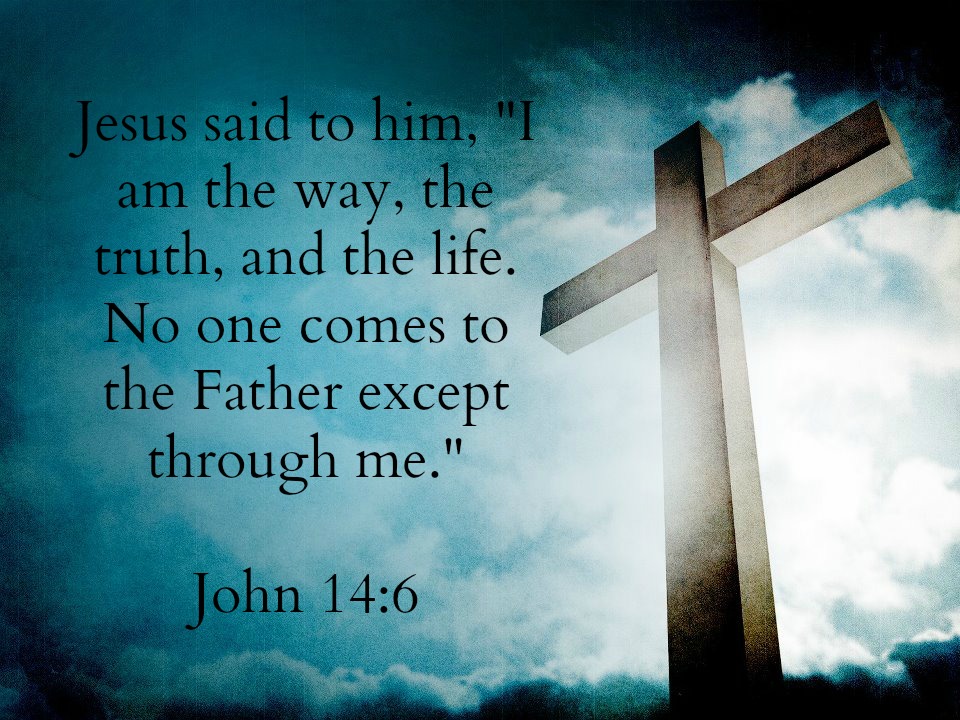 Today a situation report, to both continue our ongoing conversation and to enlighten those asking why things aren't appearing the way they think or thought they should or would. The LORD answered the question before I even understood it was being asked, and as always, showed it as fitting exactly into its intended and providential position in our view of His ever-enlightening discussion.
The multi-faceted moment we are in, defined by events occurring and clearly seeing their pattern in God's word, can be summed up in John 2:24 & 25, saying, "24 But Jesus did not commit himself unto them, because he knew all men, 25 And needed not that any should testify of man: for he knew what was in man."
Here is the full chapter giving us a better understanding of the quote:
John 2
1 And the third day there was a marriage in Cana of Galilee; and the mother of Jesus was there:
2 And both Jesus was called, and his disciples, to the marriage.
3 And when they wanted wine, the mother of Jesus said unto him, They have no wine.
4 Jesus said unto her, Woman, what have I to do with you? mine hour is not yet come.
5 His mother said unto the servants, Whatsoever he says unto you, do it.
6 And there were set there six water-pots of stone, after the manner of the purifying of the Jews, containing two or three firkins apiece.
7 Jesus said unto them, Fill the water-pots with water. And they filled them up to the brim.
8 And he said unto them, Draw out now, and bear unto the governor of the feast. And they bare it.
9 When the ruler of the feast had tasted the water that was made wine, and knew not whence it was: (but the servants which drew the water knew;) the governor of the feast called the bridegroom,
10 And said unto him, Every man at the beginning does set forth good wine; and when men have well drunk, then that which is worse: but you have kept the good wine until now.
11 This beginning of miracles did Jesus in Cana of Galilee, and manifested forth his glory; and his disciples believed on him.
12 After this he went down to Capernaum, he, and his mother, and his brethren, and his disciples: and they continued there not many days.
13 And the Jews' Passover was at hand, and Jesus went up to Jerusalem.
14 And found in the temple those that sold oxen and sheep and doves, and the changers of money sitting:
15 And when he had made a scourge of small cords, he drove them all out of the temple, and the sheep, and the oxen; and poured out the changers' money, and overthrew the tables;
16 And said unto them that sold doves, Take these things hence; make not my Father's house an house of merchandise.
17 And his disciples remembered that it was written, The zeal of your house has eaten me up.
18 Then answered the Jews and said unto him, What sign show you unto us, seeing that you do these things?
19 Jesus answered and said unto them, Destroy this temple, and in three days I will raise it up.
20 Then said the Jews, Forty and six years was this temple in building, and will you rear it up in three days?
21 But he spoke of the temple of his body.
22 When therefore he was risen from the dead, his disciples remembered that he had said this unto them; and they believed the scripture, and the word which Jesus had said.
23 Now when he was in Jerusalem at the Passover, in the feast day, many believed in his name, when they saw the miracles which he did.
24 But Jesus did not commit himself unto them, because he knew all men,
25 And needed not that any should testify of man: for he knew what was in man.
The LORD here tells of His not being willing to commit himself unto man, because they only superficially believed in Him because of the miraculous things they had just seen emanating from Him. They still didn't believe His sayings of being sent by God, nor did they believe or understand the things they were seeing were God manifesting His Glory (by being) in Him. These were/are not works of a man.
We read in John the LORD had just drove out the vermin infesting the temple, and then goes on to tell [of this as part] of their destroying the temple, and of the decay that would be completed in "three days." If you remember our discussions of the creation of light and it being called, by God, the day, this is referring to three period of light and darkness, before it would become as it is now, in a state of total desolation.
FYI: those three days are depicted in the last three churches of Revelation. The mere fact of the many confused and disjointed responses this statement will produce, will itself prove the condition of total degeneration.
The end of the third day, ending the seventh day:
Revelation 3
14 And unto the angel of the church of the Laodiceans write; These things says the Amen, the faithful and true witness, the beginning of the creation of God;
15 I know your works, that you are neither cold nor hot: I would you wert cold or hot.
16 So then because you are lukewarm, and neither cold nor hot, I will spew you out of my mouth.
17 Because you say, I am rich, and increased with goods, and have need of nothing; and know not that you are wretched, and miserable, and poor, and blind, and naked:
18 I counsel you to buy of me gold tried in the fire, that you may be rich; and white raiment, that you may be clothed, and that the shame of your nakedness do not appear; and anoint your eyes with eye-salve, that you may see.
19 As many as I love, I rebuke and chasten: be zealous therefore, and repent.
20 Behold, I stand at the door, and knock: if any man hear my voice, and open the door, I will come in to him, and will sup with him, and he with me.
21 To him that overcomes will I grant to sit with me in my throne, even as I also overcame, and am set down with my Father in his throne.
22 He that has an ear, let him hear what the Spirit says unto the churches.
Reviling this clear and concise truth, as it untwists ideas twisting together truth with man-created errors, is also seen the LORD's final statement in John 2 and His knowing what was in man. He knew that these people, with only a superficial belief, wouldn't be able to withstand the public pressure to condemn Him when the reviling and the vilification inevitably occurred. He knew there was much more work to be done, which couldn't be done if he allowed Himself to be raised up before His time, which was the Father's time (see John 2:4).
John speaks of understanding these many things after He was risen from the dead, and the LORD knew this death was only meant for Him to suffer, for others.
The Greek word used in John 2:24 translated "commit" is pisteuo, meaning to have faith in. It also means credit, as in the LORD not needing to be credited with the things that God was performing. Again, this is part of His subordinating (surrender) his human desire, as necessary for God's will and plan to be fulfilled in and through his human form (the new man created, now in both the image and likeness of God – see the prior discussion of Daniel 3).
Peter, in 1 Peter 2:23, uses a different word, paradidomi, to tell to whom the LORD "committed" his trust – credited. Paradidomi means surrender, from two words meaning give and away. The passage in Peter is telling of the same giving away of self that John writes of the LORD telling of Himself in John 3:16.
John 3 tells of the LORD needing to be lifted up so that he can draw all men to Himself. This is telling of His needing to be lifted up by us, and not elevating Himself, but rather being elevated in us and by us. To proclaim at this time, "…all things are of God, who has reconciled us to himself by Jesus Christ, and has given to us the ministry of reconciliation; To wit, that God was in Christ, reconciling the world unto himself, not imputing their trespasses unto them; and has committed unto us the word of reconciliation. Now then we are ambassadors for Christ, as though God did beseech you by us: we pray you in Christ's stead, be you reconciled to God."
John 3
14 And as Moses lifted up the serpent in the wilderness, even so must the Son of man be lifted up:
15 That whosoever believes in him should not perish, but have eternal life.
16 For God so loved the world, that he gave his only begotten Son, that whosoever believes in him should not perish, but have everlasting life.
17 For God sent not his Son into the world to condemn the world; but that the world through him might be saved.
18 He that believes on him is not condemned: but he that believes not is condemned already, because he has not believed in the name of the only begotten Son of God.
19 And this is the condemnation, that light is come into the world, and men loved darkness rather than light, because their deeds were evil.
20 For every one that does evil hates the light, neither comes to the light, lest his deeds should be reproved.
21 But he that does truth comes to the light, that his deeds may be made manifest, that they are wrought in God.
1 Peter 1
1 Peter, an apostle of Jesus Christ, to the strangers scattered throughout Pontus, Galatia, Cappadocia, Asia, and Bithynia,
2 Elect according to the foreknowledge of God the Father, through sanctification of the Spirit, unto obedience and sprinkling of the blood of Jesus Christ: Grace unto you, and peace, be multiplied.
3 Blessed be the God and Father of our LORD Jesus Christ, which according to his abundant mercy has begotten us again unto a lively hope by the resurrection of Jesus Christ from the dead,
4 To an inheritance incorruptible, and undefiled, and that fades not away, reserved in heaven for you,
5 Who are kept by the power of God through faith unto salvation ready to be revealed in the last time.
6 Wherein you greatly rejoice, though now for a season, if need be, you are in heaviness through manifold temptations:
7 That the trial of your faith, being much more precious than of gold that perishes, though it be tried with fire, might be found unto praise and honor and glory at the appearing of Jesus Christ:
8 Whom having not seen, you love; in whom, though now you see him not, yet believing, you rejoice with joy unspeakable and full of glory:
9 Receiving the end of your faith, even the salvation of your souls.
10 Of which salvation the prophets have enquired and searched diligently, who prophesied of the grace that should come unto you:
11 Searching what, or what manner of time the Spirit of Christ which was in them did signify, when it testified beforehand the sufferings of Christ, and the glory that should follow.
12 Unto whom it was revealed, that not unto themselves, but unto us they did minister the things, which are now reported unto you by them that have preached the gospel unto you with the Holy Ghost sent down from heaven; which things the angels desire to look into.
13 Wherefore gird up the loins of your mind, be sober, and hope to the end for the grace that is to be brought unto you at the revelation of Jesus Christ;
14 As obedient children, not fashioning yourselves according to the former lusts in your ignorance:
15 But as he which has called you is holy, so be you holy in all manner of conversation;
16 Because it is written, Be you holy; for I am holy.
17 And if you call on the Father, who without respect of persons judges according to every man's work, pass the time of your sojourning here in fear:
18 Forasmuch as you know that you were not redeemed with corruptible things, as silver and gold, from your vain conversation received by tradition from your fathers;
19 But with the precious blood of Christ, as of a lamb without blemish and without spot:
20 Who verily was foreordained before the foundation of the world, but was manifest in these last times for you,
21 Who by him do believe in God, that raised him up from the dead, and gave him glory; that your faith and hope might be in God.
22 Seeing you have purified your souls in obeying the truth through the Spirit unto unfeigned love of the brethren, see that you love one another with a pure heart fervently:
23 Being born again, not of corruptible seed, but of incorruptible, by the word of God, which lives and abides for ever.
24 For all flesh is as grass, and all the glory of man as the flower of grass. The grass withers, and the flower thereof falls away:
25 But the word of the LORD endures for ever. And this is the word which by the gospel is preached unto you.
1 Peter 2
1 Wherefore laying aside all malice, and all guile, and hypocrisies, and envies, and all evil speaking,
2 As newborn babes, desire the sincere milk of the word, that you may grow thereby:
3 If so be you have tasted that the LORD is gracious.
4 To whom coming, as unto a living stone, disallowed indeed of men, but chosen of God, and precious,
5 You also, as lively stones, are built up a spiritual house, an holy priesthood, to offer up spiritual sacrifices, acceptable to God by Jesus Christ.
6 Wherefore also it is contained in the scripture, Behold, I lay in Sion a chief corner stone, elect, precious: and he that believes on him shall not be confounded.
7 Unto you therefore which believe he is precious: but unto them which be disobedient, the stone which the builders disallowed, the same is made the head of the corner,
8 And a stone of stumbling, and a rock of offence, even to them which stumble at the word, being disobedient: whereunto also they were appointed.
9 But you are a chosen generation, a royal priesthood, an holy nation, a peculiar people; that you should shew forth the praises of him who has called you out of darkness into his marvelous light;
10 Which in time past were not a people, but are now the people of God: which had not obtained mercy, but now have obtained mercy.
11 Dearly beloved, I beseech you as strangers and pilgrims, abstain from fleshly lusts, which war against the soul;
12 Having your conversation honest among the Gentiles: that, whereas they speak against you as evildoers, they may by your good works, which they shall behold, glorify God in the day of visitation.
13 Submit yourselves to every ordinance of man for the LORD's sake: whether it be to the king, as supreme;
14 Or unto governors, as unto them that are sent by him for the punishment of evildoers, and for the praise of them that do well.
15 For so is the will of God, that with well doing you may put to silence the ignorance of foolish men:
16 As free, and not using your liberty for a cloak of maliciousness, but as the servants of God.
17 Honor all men. Love the brotherhood. Fear God. Honor the king.
18 Servants, be subject to your masters with all fear; not only to the good and gentle, but also to the forward [twisted].
19 For this is thankworthy, if a man for conscience toward God endure grief, suffering wrongfully.
20 For what glory is it, if, when you be buffeted for your faults, you shall take it patiently? but if, when you do well, and suffer for it, you take it patiently, this is acceptable with God.
21 For even hereunto were you called: because Christ also suffered for us, leaving us an example, that you should follow his steps:
22 Who did no sin, neither was guile found in his mouth:
23 Who, when he was reviled, reviled not again; when he suffered, he threatened not; but 'committed' himself to him that judge righteously:
24 Who his own self bare our sins in his own body on the tree, that we, being dead to sins, should live unto righteousness: by whose stripes you were healed.
25 For you were as sheep going astray; but are now returned unto the Shepherd and Bishop of your souls.
1 Peter 2 closes with several quotes from Isaiah 53, which we have looked at and extensively discussed many times, including in the prior post. I strongly suggest you read the prior post if you haven't.
Verse 25 ending the above passage speaks to those who had gone astray, speaking of those who had left their shepherd and bishop, and returning to the Keeper of our souls being our healing. Those who study along know this description is the same as of Epaphroditus, a wandering star, who is mentioned in Philippians 2:25 as being returned to health. The chapter is a witness to today's discussion – and a product of God's work; I am merely His witness, sent for this purpose.
Philippians 2
1 If there be therefore any consolation in Christ, if any comfort of love, if any fellowship of the Spirit, if any bowels and mercies,
2 Fulfil you my joy, that you be likeminded, having the same love, being of one accord, of one mind.
3 Let nothing be done through strife or vainglory; but in lowliness of mind let each esteem other better than themselves.
4 Look not every man on his own things, but every man also on the things of others.
5 Let this mind be in you, which was also in Christ Jesus:
6 Who, being in the form of God, thought it not robbery to be equal with God:
7 But made himself of no reputation, and took upon him the form of a servant, and was made in the likeness of men:
8 And being found in fashion as a man, he humbled himself, and became obedient unto death, even the death of the cross.
9 Wherefore God also has highly exalted him, and given him a name which is above every name:
10 That at the name of Jesus every knee should bow, of things in heaven, and things in earth, and things under the earth;
11 And that every tongue should confess that Jesus Christ is LORD, to the glory of God the Father.
12 Wherefore, my beloved, as you have always obeyed, not as in my presence only, but now much more in my absence, work out your own salvation with fear and trembling.
13 For it is God which works in you both to will and to do of his good pleasure.
14 Do all things without murmurings and disputing:
15 That you may be blameless and harmless, the sons of God, without rebuke, in the midst of a crooked and perverse nation, among whom you shine as lights in the world;
16 Holding forth the word of life; that I may rejoice in the day of Christ, that I have not run in vain, neither labored in vain.
17 Yea, and if I be offered upon the sacrifice and service of your faith, I joy, and rejoice with you all.
18 For the same cause also do you joy, and rejoice with me.
19 But I trust in the LORD Jesus to send Timotheus shortly unto you, that I also may be of good comfort, when I know your state.
20 For I have no man likeminded, who will naturally care for your state.
21 For all seek their own, not the things which are Jesus Christ's.
22 But you know the proof of him, that, as a son with the father, he has served with me in the gospel.
23 Him therefore I hope to send presently, so soon as I shall see how it will go with me.
24 But I trust in the LORD that I also myself shall come shortly.
25 Yet I supposed it necessary to send to you Epaphroditus, my brother, and companion in labor, and fellow-soldier, but your messenger, and he that ministered to my wants.
26 For he longed after you all, and was full of heaviness, because that you had heard that he had been sick.
27 For indeed he was sick nigh unto death: but God had mercy on him; and not on him only, but on me also, lest I should have sorrow upon sorrow.
28 I sent him therefore the more carefully, that, when you see him again, you may rejoice, and that I may be the less sorrowful.
29 Receive him therefore in the LORD with all gladness; and hold such in reputation:
30 Because for the work of Christ he was nigh unto death, not regarding his life, to supply your lack of service toward me.