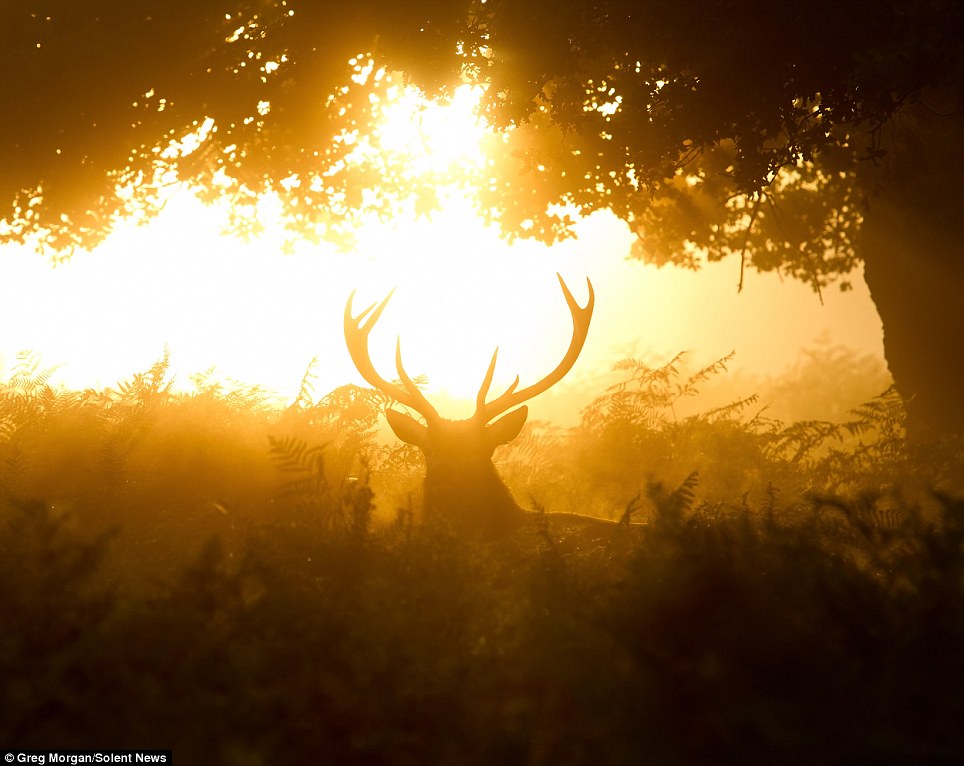 Continuing: Today on this eighth day of the fifth month, in the year of our LORD, two thousand and seventeen, the LORD has a revelation for those who have faithfully followed. It is as always, written in plain sight in His word, waiting there for Him to release its meaning to us by His Holy Spirit. It is found in understanding the word of the LORD from the cross (Matthew 27:46), and what Paul tells us of their meaning in Ephesians 5 and Hebrews 13.
The words are a quote from Psalms 22:1, and therefore the entire Psalm is invoked as context. The post script of the Psalm, only correctly included in some translations, tells of it as a Psalm of David, the deer of the dawn, meaning him being the first awake (and/or strength) at first-light. This in both the theme of the Psalm and the LORD quoting it with intention, are telling us where He was going.
Matthew 27
45 Now from the sixth hour there was darkness over all the land unto the ninth hour.
46 And about the ninth hour Jesus cried with a loud voice, saying, Eli, Eli, lama sabachthani? that is to say, My God, my God, why have you forsaken me?
47 Some of them that stood there, when they heard that, said, This man calls for Elijah.
48 And straightway one of them ran, and took a sponge, and filled it with vinegar, and put it on a reed, and gave him to drink.
49 The rest said, Let be, let us see whether Elijah will come to save him.
50 Jesus, when he had cried again with a loud voice, yielded up the ghost.
51 And, behold, the veil of the temple was rent in twain from the top to the bottom; and the earth did quake, and the rocks rent;
52 And the graves were opened; and many bodies of the saints which slept arose,
53 And came out of the graves after his resurrection, and went into the holy city, and appeared unto many.
54 Now when the centurion, and they that were with him, watching Jesus, saw the earthquake, and those things that were done, they feared greatly, saying, Truly this was the Son of God.
These words of LORD are the final words recorded by Matthew and Mark, while Luke records them as, "Father, into Your hands I commend My spirit," and John records them as, "It is finished." We know all these are the words recorded as spoken by LORD before He "yielded (gave) up the ghost." The Greek word translated "yielded up," in Matthew 27:50, is apheimi, literally meaning to send forth (apo eimi). We see this is telling of His spirit going to the one He calls His Father.
When we comprehend the above in the context of all that is said in John 14, it should be understood as the Father and He being One, and He is going to the Father. We are being told of their trans-positioning from one time/place/person to another (going hence). We know from our studied this is often spoken of in God's word as going from one side of death to the other, as in from one bank of the Jordan to the other.
We are told exactly where this place is by the LORD using the Psalms 22 quote and its using the word the word 'azab, which is then translated as "forsaken." The literal meaning of 'azab is to loosen, and it is first used in Genesis 2:24 to tell of a man "leaving" his father and mother, and becoming one with His wife.
This is where the original language used in Hebrews 13 is most importantly understood, as the writer tells of this bond of marriage being honorable, and as Paul tells us in Ephesians 5, of this leaving father and mother being part of the great mystery concerning Christ and the Church.
Hebrews 13 end by telling of Timothy being set at liberty, and is said to mean him being sent on a special mission, as in 1 Corinthians 4:17. The word translated "liberty," in Hebrews 13:23, is apoluo, literally meaning, away loosed (apo luo).
Again, if you haven't understood or believed the things I have told you of so far, you are surely not going to understand or believe any of this. Hebrews is a letter of introduction, written of me for you, to understand exactly how the process works and showing the pattern of it written in the scriptures. If you deny Christ being in me, you deny Him in yourself, and without Christ you are as dead men. The Glory of God is Christ in us. I am the first born among many of God's children.
1 Corinthians 4
1 Let a man so account of us, as of the ministers of Christ, and stewards of the mysteries of God.
2 Moreover it is required in stewards, that a man be found faithful.
3 But with me it is a very small thing that I should be judged of you, or of man's judgment: yea, I judge not mine own self.
4 For I know nothing by myself; yet am I not hereby justified: but he that judges me is the LORD.
5 Therefore judge nothing before the time, until the LORD come, who both will bring to light the hidden things of darkness, and will make manifest the counsels of the hearts: and then shall every man have praise of God.
6 And these things, brethren, I have in a figure transferred to myself and to Apollos for your sakes; that you might learn in us not to think of men above that which is written, that no one of you be puffed up for one against another.
7 For who makes you to differ from another? and what have you that you did not receive? now if you did receive it, why do you glory, as if you had not received it?
8 Now you are full, now you are rich, you have reigned as kings without us: and I would to God you did reign, that we also might reign with you.
9 For I think that God has set forth us the apostles last, as it were appointed to death: for we are made a spectacle unto the world, and to angels, and to men.
10 We are fools for Christ's sake, but you are wise in Christ; we are weak, but you are strong; you are honorable, but we are despised.
11 Even unto this present hour we both hunger, and thirst, and are naked, and are buffeted, and have no certain dwelling-place;
12 And labor, working with our own hands: being reviled, we bless; being persecuted, we suffer it:
13 Being defamed, we entreat: we are made as the filth of the world, and are the off-scouring of all things unto this day.
14 I write not these things to shame you, but as my beloved sons I warn you.
15 For though you have ten thousand instructors in Christ, yet have you not many fathers: for in Christ Jesus I have begotten you through the gospel.
16 Wherefore I beseech you, be you followers of me.
17 For this cause have I sent unto you Timotheus, who is my beloved son, and faithful in the LORD, who shall bring you into remembrance of my ways which be in Christ, as I teach every where in every church.
18 Now some are puffed up, as though I would not come to you.
19 But I will come to you shortly, if the LORD will, and will know, not the speech of them which are puffed up, but the power.
20 For the kingdom of God is not in word, but in power.
21 What will you? shall I come unto you with a rod, or in love, and in the spirit of meekness?
Ephesians 5
1 Be you therefore followers of God, as dear children;
2 And walk in love, as Christ also has loved us, and has given himself for us an offering and a sacrifice to God for a sweet-smelling savor.
3 But fornication, and all uncleanness, or covetousness, let it not be once named among you, as becomes saints;
4 Neither filthiness, nor foolish talking, nor jesting, which are not convenient: but rather giving of thanks.
5 For this you know, that no whoremonger, nor unclean person, nor covetous man, who is an idolater, has any inheritance in the kingdom of Christ and of God.
6 Let no man deceive you with vain words: for because of these things comes the wrath of God upon the children of disobedience.
7 Be not you therefore partakers with them.
8 For you were sometimes darkness, but now are you light in the LORD: walk as children of light:
9 (For the fruit of the Spirit is in all goodness and righteousness and truth;)
10 Proving what is acceptable unto the LORD.
11 And have no fellowship with the unfruitful works of darkness, but rather reprove them.
12 For it is a shame even to speak of those things which are done of them in secret.
13 But all things that are reproved are made manifest by the light: for whatsoever does make manifest is light.
14 Wherefore he says, Awake you that sleep, and arise from the dead, and Christ shall give you light.
15 See then that you walk circumspectly, not as fools, but as wise,
16 Redeeming the time, because the days are evil.
17 Wherefore be you not unwise, but understanding what the will of the LORD is.
18 And be not drunk with wine, wherein is excess; but be filled with the Spirit;
19 Speaking to yourselves in psalms and hymns and spiritual songs, singing and making melody in your heart to the LORD;
20 Giving thanks always for all things unto God and the Father in the name of our LORD Jesus Christ;
21 Submitting yourselves one to another in the fear of God.
22 Wives, submit yourselves unto your own husbands, as unto the LORD.
23 For the husband is the head of the wife, even as Christ is the head of the church: and he is the savior of the body.
24 Therefore as the church is subject unto Christ, so let the wives be to their own husbands in every thing.
25 Husbands, love your wives, even as Christ also loved the church, and gave himself for it;
26 That he might sanctify and cleanse it with the washing of water by the word,
27 That he might present it to himself a glorious church, not having spot, or wrinkle, or any such thing; but that it should be holy and without blemish.
28 So ought men to love their wives as their own bodies. He that loves his wife loves himself.
29 For no man ever yet hated his own flesh; but nourishes and cherishes it, even as the LORD the church:
30 For we are members of his body, of his flesh, and of his bones.
31 For this cause shall a man leave his father and mother, and shall be joined unto his wife, and they two shall be one flesh.
32 This is a great mystery: but I speak concerning Christ and the church.
33 Nevertheless let every one of you in particular so love his wife even as himself; and the wife see that she reverence her husband.
Hebrews 13
1 Let brotherly love continue.
2 Be not forgetful to entertain strangers: for thereby some have entertained angels unawares.
3 Remember them that are in bonds, as bound with them; and them which suffer adversity, as being yourselves also in the body.
4 Marriage is honorable in all, and the bed undefiled: but whoremongers and adulterers God will judge.
5 Let your conversation be without covetousness; and be content with such things as you have: for he has said, I will never leave you, nor forsake you.
6 So that we may boldly say, The LORD is my helper, and I will not fear what man shall do unto me.
7 Remember them which have the rule over you, who have spoken unto you the word of God: whose faith follow, considering the end of their conversation.
8 Jesus Christ the same yesterday, and to day, and for ever.
9 Be not carried about with divers and strange doctrines. For it is a good thing that the heart be established with grace; not with meats, which have not profited them that have been occupied therein.
10 We have an altar, whereof they have no right to eat which serve the tabernacle.
11 For the bodies of those beasts, whose blood is brought into the sanctuary by the high priest for sin, are burned without the camp.
12 Wherefore Jesus also, that he might sanctify the people with his own blood, suffered without the gate.
13 Let us go forth therefore unto him without the camp, bearing his reproach.
14 For here have we no continuing city, but we seek one to come.
15 By him therefore let us offer the sacrifice of praise to God continually, that is, the fruit of our lips giving thanks to his name.
16 But to do good and to communicate forget not: for with such sacrifices God is well pleased.
17 Obey them that have the rule over you, and submit yourselves: for they watch for your souls, as they that must give account, that they may do it with joy, and not with grief: for that is unprofitable for you.
18 Pray for us: for we trust we have a good conscience, in all things willing to live honestly.
19 But I beseech you the rather to do this, that I may be restored to you the sooner.
20 Now the God of peace, that brought again from the dead our LORD Jesus, that great shepherd of the sheep, through the blood of the everlasting covenant,
21 Make you perfect in every good work to do his will, working in you that which is well-pleasing in his sight, through Jesus Christ; to whom be glory for ever and ever. Amen.
22 And I beseech you, brethren, suffer the word of exhortation: for I have written a letter unto you in few words.
23 Know you that our brother Timothy is set at liberty; with whom, if he come shortly, I will see you.
24 Salute all them that have the rule over you, and all the saints. They of Italy salute you.
25 Grace be with you all. Amen.
Psalms 22 telling of the David as the deer of the dawn, is speaking of the coming of the son of man as the first born from the darkness that covers the earth as death's shadow.
John 3
11 Truly, truly, I say unto you, We speak that we do know, and testify that we have seen; and you receive not our witness.
12 If I have told you earthly things, and you believe not, how shall you believe, if I tell you of heavenly things?
13 And no man has ascended up to heaven, but he that came down from heaven, even the Son of man which is in heaven.
14 And as Moses lifted up the serpent in the wilderness, even so must the Son of man be lifted up:
15 That whosoever believes in him should not perish, but have eternal life.
16 For God so loved the world, that he gave his only begotten Son, that whosoever believes in him should not perish, but have everlasting life.
17 For God sent not his Son into the world to condemn the world; but that the world through him might be saved.
Psalms 22
1 My God, my God, why have you forsaken me? why are you so far from helping me, and from the words of my roaring?
2 O my God, I cry in the day time, but you hear not; and in the night season, and am not silent.
3 But you are holy, O you that inhabits the praises of Israel.
4 Our fathers trusted in you: they trusted, and you did deliver them.
5 They cried unto you, and were delivered: they trusted in you, and were not confounded.
6 But I am a worm, and no man; a reproach of men, and despised of the people.
7 All they that see me laugh me to scorn: they shoot out the lip, they shake the head, saying,
8 He trusted on the LORD that he would deliver him: let him deliver him, seeing he delighted in him.
9 But you are he that took me out of the womb: you did make me hope when I was upon my mother's breasts.
10 I was cast upon you from the womb: you are my God from my mother's belly.
11 Be not far from me; for trouble is near; for there is none to help.
12 Many bulls have compassed me: strong bulls of Bashan have beset me round.
13 They gaped upon me with their mouths, as a ravening and a roaring lion.
14 I am poured out like water, and all my bones are out of joint: my heart is like wax; it is melted in the midst of my bowels.
15 My strength is dried up like a potsherd; and my tongue cleaveth to my jaws; and you have brought me into the dust of death.
16 For dogs have compassed me: the assembly of the wicked have inclosed me: they pierced my hands and my feet.
17 I may tell all my bones: they look and stare upon me.
18 They part my garments among them, and cast lots upon my vesture.
19 But be not you far from me, O LORD: O my strength, haste you to help me.
20 Deliver my soul from the sword; my darling from the power of the dog.
21 Save me from the lion's mouth: for you have heard me from the horns of the unicorns.
22 I will declare your name unto my brethren: in the midst of the congregation will I praise you.
23 You that fear the LORD, praise him; all you the seed of Jacob, glorify him; and fear him, all you the seed of Israel.
24 For he has not despised nor abhorred the affliction of the afflicted; neither has he hid his face from him; but when he cried unto him, he heard.
25 My praise shall be of you in the great congregation: I will pay my vows before them that fear him.
26 The meek shall eat and be satisfied: they shall praise the LORD that seek him: your heart shall live for ever.
27 All the ends of the world shall remember and turn unto the LORD: and all the kindreds of the nations shall worship before you.
28 For the kingdom is the LORD's: and he is the governor among the nations.
29 All they that be fat upon earth shall eat and worship: all they that go down to the dust shall bow before him: and none can keep alive his own soul.
30 A seed shall serve him; it shall be accounted to the LORD for a generation.
31 They shall come, and shall declare his righteousness unto a people that shall be born, that he has done this.