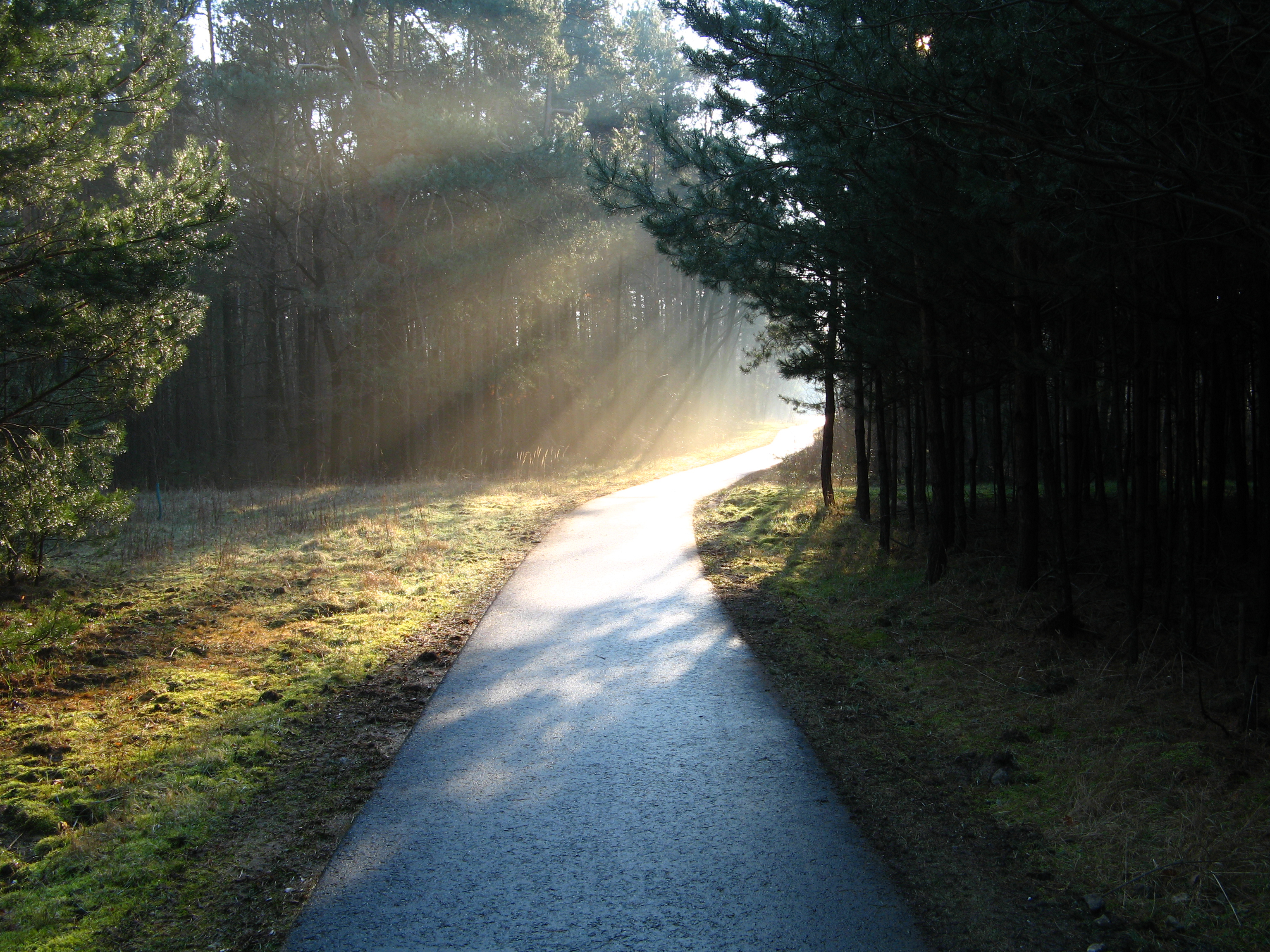 Today a look at the LORD saying He would not leave our soul in hell, or give His Holy One (us – His body) into the hand of the corruption. In this the LORD is telling us He will raise us up and out from among the dead, and the corruption they choose to forever abide in.
Friends, to begin we must accept the reality that all the world right now is hell and those ruling over it, in all its seats of power, in control of all its information dissemination, teaching, preaching, all the main stream news media outlets, all the arts and entertainment, are the dead in hell their ways and ideas have created. Death's spirit is what controls all their actions, all their words and thoughts, corrupted and therefore only able to bring darkness to those who follow them and take their advice.
This brings us to Psalms 16 and it being quoted in Acts 2. In Psalms 16 the word translated as "hell" is the Hebrew name Sheol, literally speaking of the subterranean habitation where the dead reside. It tells of the lowest degenerative state of man inhabiting the earth, as it is now, and mentioned above. It is speaking of when men seek out all these other people/place for their advice while ignoring and rejecting God's counsel, and in fact the entire purpose, the zeitgeist, the pervading spirit of the time/culture, is to battle against God's standard of truth, justice and nature.
The condition is nothing new, but just as surely it has never before in history been seen as clearly, in the contrast between those engaged in this battle, as it is now.
Please suffer with me in a brief departure, for the sake of enlightening those who haven't yet seen it: the upheaval in our government right now and fake news media attacking as they are, was their plan no matter who won the presidency. The only difference is they had to slightly alter the lie, making the Russians the demon, as their route to their true enemy. The enemy they knew they were going to have to destroy, when as they thought would happen, Hillary won, is the legislative branch, thereby get at our remaining original constitutional form, and ideas and people standing for it, most being Christian. These attacks, at their central focus, are incited and instigated by desires of the multiculturalists, or rather those using this ideology to cover their globalist intentions, and supported by those seeking to use this means to get us to either communism or Islam (both totalitarian, tyrannical, extreme, with few at their top – the deepest, and darkest parts of hell).
They know that in order to accomplish this they must call all to a confederation with them in their attacks, and away from hearing the counsel of the LORD. This (AGAIN) is what we read in Isaiah 8, and are therein told of this both only being possible when His people reject His advice (the waters of Shiloah that go softly), and instead seek to the wizard that peep (the so-called experts of our time), the those who have familiar spirits (the zeitgeist, spirits possessed by the culture).
We know, later in Isaiah 8:19, the question is asked, saying: when all these others are seeking to these cultural icons for advice, and thereby looking for life among the dead, shouldn't they instead be looking to God for life? This is the way out of hell: leaving the place of the dead, and their corruption. When Psalms 16 speaks of this it is telling us what Isaiah 8 agrees with when it says, "Immanuel," telling of the one God sends as His presence among us to lead us out of hell's corruption and from death to life. This is also what Paul is saying in 1 Corinthians 15: 54 & 55: "54 So when this corruptible shall have put on incorruption, and this mortal shall have put on immortality, then shall be brought to pass the saying that is written, Death is swallowed up in victory. 55 O death, where is your sting? O grave, where is your victory?"
The question therefor becomes a matter of believing this report, and more-so the reporter.
We know one of the above quotes is from Isaiah 25:8. Here is the verse and the one before and following, which tell of those coming out from under death's darkness, realizing it is the LORD come to bring us out of hell's corruption: "7 And he will destroy in this mountain the face of the covering cast over all people, and the vail that is spread over all nations. 8 He will swallow up death in victory; and the LORD God will wipe away tears from off all faces; and the rebuke of his people shall he take away from off all the earth: for the LORD has spoken it. 9 And it shall be said in that day, Lo, this is our God; we have waited for him, and he will save us: this is the LORD; we have waited for him, we will be glad and rejoice in his salvation."
Isaiah 8, after telling of our seeking life from the living God, defines the content by which we are able to know life and death, as in the difference between light and darkness. It is telling of God's written word and it being spoken by God's reporter, saying: "20 To the law and to the testimony: if they speak not according to this word, it is because there is no light in them."
This is a witness to the words of the LORD as recorded in John 14:1, and the chapter telling of the LORD being with us in this way, then in us when we receive the light, and take our place with Him as His children (at His right hand).
John 1
1 In the beginning was the Word, and the Word was with God, and the Word was God.
2 The same was in the beginning with God.
3 All things were made by him; and without him was not any thing made that was made.
4 In him was life; and the life was the light of men.
5 And the light shines in darkness; and the darkness comprehended it not.
6 There was a man sent from God, whose name was John.
7 The same came for a witness, to bear witness of the Light, that all men through him might believe.
8 He was not that Light, but was sent to bear witness of that Light.
9 That was the true Light, which lights every man that comes into the world.
10 He was in the world, and the world was made by him, and the world knew him not.
11 He came unto his own, and his own received him not.
12 But as many as received him, to them gave he power to become the sons of God, even to them that believe on his name:
13 Which were born, not of blood, nor of the will of the flesh, nor of the will of man, but of God.
14 And the Word was made flesh, and dwelt among us, (and we beheld his glory, the glory as of the only begotten of the Father,) full of grace and truth.
15 John bare witness of him, and cried, saying, This was he of whom I spoke, He that comes after me is preferred before me: for he was before me.
16 And of his fullness have all we received, and grace for grace.
17 For the law was given by Moses, but grace and truth came by Jesus Christ.
18 No man has seen God at any time, the only begotten Son, which is in the bosom of the Father, he has declared him.
John 14
1 Let not your heart be troubled: you believe in God, believe also in me.
2 In my Father's house are many mansions: if it were not so, I would have told you. I go to prepare a place for you.
3 And if I go and prepare a place for you, I will come again, and receive you unto myself; that where I am, there you may be also.
4 And whither I go you know, and the way you know.
5 Thomas said unto him, LORD, we know not where you go; and how can we know the way?
6 Jesus said unto him, I am the way, the truth, and the life: no man comes unto the Father, but by me.
7 If you had known me, you should have known my Father also: and from henceforth you know him, and have seen him.
8 Philip said unto him, LORD, show us the Father, and it suffice us.
9 Jesus said unto him, Have I been so long time with you, and yet have you not known me, Philip? he that has seen me has seen the Father; and how say you then, Show us the Father?
10 Believe you not that I am in the Father, and the Father in me? the words that I speak unto you I speak not of myself: but the Father that dwells in me, he does the works.
11 Believe me that I am in the Father, and the Father in me: or else believe me for the very works' sake.
12 Truly, Truly, I say unto you, He that believes on me, the works that I do shall he do also; and greater works than these shall he do; because I go unto my Father.
13 And whatsoever you shall ask in my name, that will I do, that the Father may be glorified in the Son.
14 If you shall ask any thing in my name, I will do it.
15 If you love me, keep my commandments.
16 And I will pray the Father, and he shall give you another Comforter, that he may abide with you for ever;
17 Even the Spirit of truth; whom the world cannot receive, because it sees him not, neither knows him: but you know him; for he dwells with you, and shall be in you.
18 I will not leave you comfortless: I will come to you.
19 Yet a little while, and the world sees me no more; but you see me: because I live, you shall live also.
20 At that day you shall know that I am in my Father, and you in me, and I in you.
21 He that has my commandments, and keep them, he it is that loves me: and he that loves me shall be loved of my Father, and I will love him, and will manifest myself to him.
22 Judas said unto him, not Iscariot, LORD, how is it that you will manifest yourself unto us, and not unto the world?
23 Jesus answered and said unto him, If a man love me, he will keep my words: and my Father will love him, and we will come unto him, and make our abode with him.
24 He that loves me not keeps not my sayings: and the word which you hear is not mine, but the Father's which sent me.
25 These things have I spoken unto you, being yet present with you.
26 But the Comforter, which is the Holy Ghost, whom the Father will send in my name, he shall teach you all things, and bring all things to your remembrance, whatsoever I have said unto you.
27 Peace I leave with you, my peace I give unto you: not as the world giveth, give I unto you. Let not your heart be troubled, neither let it be afraid.
28 You have heard how I said unto you, I go away, and come again unto you. If you loved me, you would rejoice, because I said, I go unto the Father: for my Father is greater than I.
29 And now I have told you before it come to pass, that, when it is come to pass, you might believe.
30 Hereafter I will not talk much with you: for the prince of this world [darkness] comes, and has nothing in me.
31 But that the world may know that I love the Father; and as the Father gave me commandment, even so I do. Arise, let us go hence [to the other side of death, into life].
Here is what Peter says in Acts 2 as he is quoting from Psalms 16, and tells of the LORD not leaving those – who have trusted (believed) him – in hell and corruption. This passage begins, as now, as those hearing the signs and wonders of the people, being spoken as words they couldn't understand the meaning of, as those only knowing darkness not understanding the light coming as this report. This is in our time understood as those, only knowing the lies they have been taught and hear as the dominant discourse each day, not understanding/recognizing/knowing truth when it is spoken.
Acts 2
17 And it shall come to pass in the last days, says God, I will pour out of my Spirit upon all flesh: and your sons and your daughters shall prophesy, and your young men shall see visions, and your old men shall dream dreams:
18 And on my servants and on my handmaidens I will pour out in those days of my Spirit; and they shall prophesy:
19 And I will shew wonders in heaven above, and signs in the earth beneath; blood, and fire, and vapor of smoke:
20 The sun shall be turned into darkness, and the moon into blood, before the great and notable day of the LORD come:
21 And it shall come to pass, that whosoever shall call on the name of the LORD shall be saved.
22 You men of Israel, hear these words; Jesus of Nazareth, a man approved of God among you by miracles and wonders and signs, which God did by him in the midst of you, as you yourselves also know:
23 Him, being delivered by the determinate counsel and foreknowledge of God, you have taken, and by wicked hands have crucified and slain:
24 Whom God has raised up, having loosed the pains of death: because it was not possible that he should be held of it.
25 For David speaks concerning him, I foresaw the LORD always before my face, for he is on my right hand, that I should not be moved:
26 Therefore did my heart rejoice, and my tongue was glad; moreover also my flesh shall rest in hope:
27 Because you will not leave my soul in hell, neither will you suffer your Holy One to see corruption.
28 You have made known to me the ways of life; you shall make me full of joy with your countenance.
29 Men and brethren, let me freely speak unto you of the patriarch David, that he is both dead and buried, and his sepulcher is with us unto this day.
30 Therefore being a prophet, and knowing that God had sworn with an oath to him, that of the fruit of his loins, according to the flesh, he would raise up Christ to sit on his throne;
31 He seeing this before spoke of the resurrection of Christ, that his soul was not left in hell, neither his flesh did see corruption.
32 This Jesus has God raised up, whereof we all are witnesses.
33 Therefore being by the right hand of God exalted, and having received of the Father the promise of the Holy Ghost, he has shed forth this, which you now see and hear.
34 For David is not ascended into the heavens: but he saith himself, The LORD said unto my LORD, Sit you on my right hand,
35 Until I make your foes your footstool.
36 Therefore let all the house of Israel know assuredly, that God has made the same Jesus, whom you have crucified, both LORD and Christ.
Psalm 16
1 Preserve me, O God: for in you do I put my trust.
2 O my soul, you have said unto the LORD, You are my LORD: my goodness extends not to you;
3 But to the saints that are in the earth, and to the excellent, in whom is all my delight.
4 Their sorrows shall be multiplied that hasten after another god: their drink offerings of blood will I not offer, nor take up their names into my lips.
5 The LORD is the portion of mine inheritance and of my cup: you maintain my lot.
6 The lines are fallen unto me in pleasant places; yea, I have a goodly heritage.
7 I will bless the LORD, who has given me counsel: my reins also instruct me in the night seasons.
8 I have set the LORD always before me: because he is at my right hand, I shall not be moved.
9 Therefore my heart is glad, and my glory rejoices: my flesh also shall rest in hope.
10 For you will not leave my soul in hell; neither will you suffer your Holy One to see corruption.
11 You will shew me the path of life: in your presence is fullness of joy; at your right hand there are pleasures for evermore.