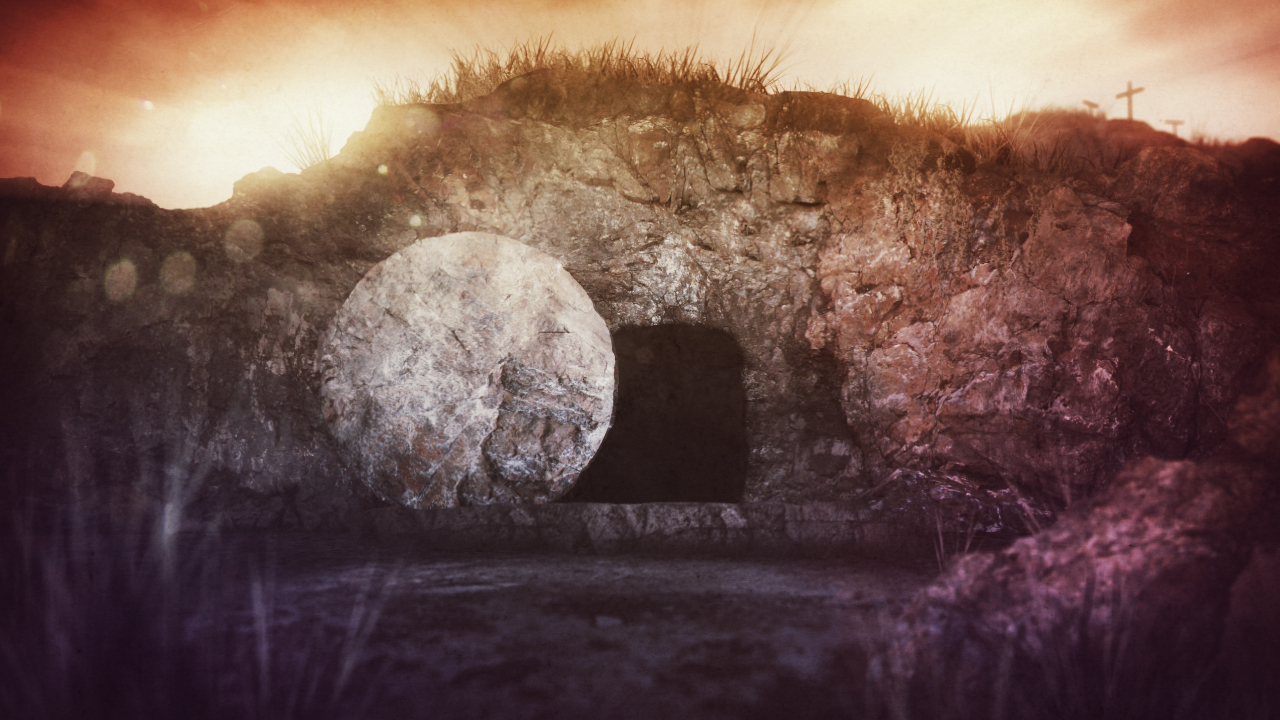 Continuing: What value does the pop-culture place on wisdom that originates with and is centered on God? Very little because of the demand it self-imposes on those apprehending it. Once understanding takes hold, the kingdom of God is therein established, the central focus becomes serving the King and reproducing after our own kind, the same mind of God built and established in others. This becomes life's purpose, at any time needed and as God calls, we are (should be) available to respond, to fight the good fight of faith, and to give a well-reasoned answer to those wondering why we have hope of achieving the end He promises.
Hebrew 10
4 For it is not possible that the blood of bulls and of goats should take away sins.
5 Wherefore when he comes into the world, he says, Sacrifice and offering you would not, but a body have you prepared me:
6 In burnt offerings and sacrifices for sin you have had no pleasure.
7 Then said I, Lo, I come (in the volume of the book it is written of me,) to do your will, O God.
8 Above when he said, Sacrifice and offering and burnt offerings and offering for sin you would not, neither have pleasure therein; which are offered by the law;
9 Then said he, Lo, I come to do your will, O God. He taketh away the first, that he may establish the second.
10 By the which will we are sanctified through the offering of the body of Jesus Christ once [for all (these two words added by the translators)].
11 And every priest stands daily ministering and offering oftentimes the same sacrifices, which can never take away sins:
12 But this man, after he had offered one sacrifice for sins for ever, sat down on the right hand of God;
13 From henceforth expecting till his enemies be made his footstool.
14 For by one offering he has perfected for ever them that are sanctified.
15 Whereof the Holy Ghost also is a witness to us: for after that he had said before,
16 This is the covenant that I will make with them after those days, says the LORD, I will put my laws into their hearts, and in their minds will I write them;
17 And their sins and iniquities will I remember no more.
18 Now where remission of these is, there is no more offering for sin.
19 Having therefore, brethren, boldness to enter into the holiest by the blood of Jesus,
20 By a new and living way, which he has consecrated for us, through the veil, that is to say, his flesh;
21 And having an high priest over the house of God;
22 Let us draw near with a true heart in full assurance of faith, having our hearts sprinkled from an evil conscience, and our bodies washed with pure water.
23 Let us hold fast the profession of our faith without wavering; (for he is faithful that promised;)
24 And let us consider one another to provoke unto love and to good works:
25 Not forsaking the assembling of ourselves together, as the manner of some is; but exhorting one another: and so much the more, as you see the day approaching.
26 For if we sin willfully after that we have received the knowledge of the truth [this is the point of the discourse – illumination, and choosing darkness even after understanding the light], there remains no more sacrifice for sins,
27 But a certain fearful looking for of judgment and fiery indignation, which shall devour the adversaries.
28 He that despised Moses' law died without mercy under two or three witnesses:
29 Of how much sorer punishment, suppose you, shall he be thought worthy, who has trodden under foot the Son of God, and has counted the blood of the covenant, wherewith he was sanctified, an unholy thing, and has done despite unto the Spirit of grace?
30 For we know him that has said, Vengeance belongs unto me, I will recompense, says the LORD. And again, The LORD shall judge his people.
31 It is a fearful thing to fall into the hands of the living God.
Therefor I die daily, beginning each day making myself available, to drop everything and anything, counting it as dung if necessary, to move forward whenever God calls, and to wherever he sends me. This is my calling, to be a soldier, now in this time of war, when the LORD needs a soldier to use for furthering His kingdom.
Hebrews 10
32 But call to remembrance the former days, in which, after you were illuminated, you endured a great fight of afflictions;
33 Partly, whilst you were made a gazing-stock both by reproaches and afflictions; and partly, whilst you became companions of them that were so used.
34 For you had compassion of me in my bonds, and took joyfully the spoiling of your goods, knowing in yourselves that you have in heaven a better and an enduring substance.
35 Cast not away therefore your confidence, which has great recompense of reward.
36 For you have need of patience, that, after you have done the will of God, you might receive the promise.
37 For yet a little while, and he that shall come will come, and will not tarry.
38 Now the just shall live by faith: but if any man draw back, my soul shall have no pleasure in him.
39 But we are not of them who draw back unto perdition; but of them that believe to the saving of the soul.
The above final portion of Hebrews 10 tells of how the world responds to those who abandon all to follow the LORD. It tells of the illumination, and after it comes those receiving it being afflicted, and made a gazing-stock. The Greek word used is theatrizo, meaning to be made a public spectacle, and suffering reproach. It speaks to those who have after their enlightenment left all behind them, all of it being the ways of error the sacrifice exposed. The chapter ends telling us not to be drawn back into what was causing us to perish (perdition), but rather moving forward toward the saving of our souls. (The soldier always advancing, never surrendering to the attack, but rather breaking through their battle lines.)
This is the point from where Hebrews 11 begins as it tells of all those who, reaching this same understanding, seeing the promise, knowing it was yet far off, willingly undertook the same self-offering, away from perishing, having faith did what they were called to do, and won great victories in forwarding the plan. This is the faith we are called to have, seeing these things ahead and knowing they are only brought to reality by our participation in producing them. The chapter ends speaking to us as those who are at the point of benefiting from all their sacrifices, God having prepared a better end for us, in the realization of the fulfillment, and in it all those who have come before us in the same faith are perfected and glorified in us and with us.
The theatrizo, the show the world makes of us, as it reviles and reproaches us, and our standing, unyielding when faced with it, and in fact using it for the purpose of showing God's Glory manifested in us, is the sign the world wonders at, and is never able to understand.
Hebrews 11
1 Now faith is the substance of things hoped for, the evidence of things not seen.
2 For by it the elders obtained a good report.
3 Through faith we understand that the worlds were framed by the word of God, so that things which are seen were not made of things which do appear.
4 By faith Abel offered unto God a more excellent sacrifice than Cain, by which he obtained witness that he was righteous, God testifying of his gifts: and by it he being dead yet speaks.
5 By faith Enoch was translated that he should not see death; and was not found, because God had translated him: for before his translation he had this testimony, that he pleased God.
6 But without faith it is impossible to please him: for he that comes to God must believe that he is, and that he is a rewarder of them that diligently seek him.
7 By faith Noah, being warned of God of things not seen as yet, moved with fear, prepared an ark to the saving of his house; by the which he condemned the world, and became heir of the righteousness which is by faith.
8 By faith Abraham, when he was called to go out into a place which he should after receive for an inheritance, obeyed; and he went out, not knowing whither he went.
9 By faith he sojourned in the land of promise, as in a strange country, dwelling in tabernacles with Isaac and Jacob, the heirs with him of the same promise:
10 For he looked for a city which has foundations, whose builder and maker is God.
11 Through faith also Sara herself received strength to conceive seed, and was delivered of a child when she was past age, because she judged him faithful who had promised.
12 Therefore sprang there even of one, and him as good as dead, so many as the stars of the sky in multitude, and as the sand which is by the sea shore innumerable.
13 These all died in faith, not having received the promises, but having seen them afar off, and were persuaded of them, and embraced them, and confessed that they were strangers and pilgrims on the earth.
14 For they that say such things declare plainly that they seek a country.
15 And truly, if they had been mindful of that country from whence they came out, they might have had opportunity to have returned.
16 But now they desire a better country, that is, an heavenly: wherefore God is not ashamed to be called their God: for he has prepared for them a city.
17 By faith Abraham, when he was tried, offered up Isaac: and he that had received the promises offered up his only begotten son,
18 Of whom it was said, That in Isaac shall your seed be called:
19 Accounting that God was able to raise him up, even from the dead; from whence also he received him in a figure.
20 By faith Isaac blessed Jacob and Esau concerning things to come.
21 By faith Jacob, when he was a dying, blessed both the sons of Joseph; and worshipped, leaning upon the top of his staff.
22 By faith Joseph, when he died, made mention of the departing of the children of Israel; and gave commandment concerning his bones.
23 By faith Moses, when he was born, was hid three months of his parents, because they saw he was a proper child; and they were not afraid of the king's commandment.
24 By faith Moses, when he was come to years, refused to be called the son of Pharaoh's daughter;
25 Choosing rather to suffer affliction with the people of God, than to enjoy the pleasures of sin for a season;
26 Esteeming the reproach of Christ greater riches than the treasures in Egypt: for he had respect unto the recompense of the reward.
27 By faith he forsook Egypt, not fearing the wrath of the king: for he endured, as seeing him who is invisible.
28 Through faith he kept the Passover, and the sprinkling of blood, lest he that destroyed the firstborn should touch them.
29 By faith they passed through the Red sea as by dry land: which the Egyptians assaying to do were drowned.
30 By faith the walls of Jericho fell down, after they were compassed about seven days.
31 By faith the harlot Rahab perished not with them that believed not, when she had received the spies with peace.
32 And what shall I more say? for the time would fail me to tell of Gedeon, and of Barak, and of Samson, and of Jephthae; of David also, and Samuel, and of the prophets:
33 Who through faith subdued kingdoms, wrought righteousness, obtained promises, stopped the mouths of lions.
34 Quenched the violence of fire, escaped the edge of the sword, out of weakness were made strong, waxed valiant in fight, turned to flight the armies of the aliens.
35 Women received their dead raised to life again: and others were tortured, not accepting deliverance; that they might obtain a better resurrection:
36 And others had trial of cruel mocking and scourging, yea, moreover of bonds and imprisonment:
37 They were stoned, they were sawn asunder, were tempted, were slain with the sword: they wandered about in sheepskins and goatskins; being destitute, afflicted, tormented;
38 (Of whom the world was not worthy:) they wandered in deserts, and in mountains, and in dens and caves of the earth.
39 And these all, having obtained a good report through faith, received not the promise:
40 God having provided some better thing for us, that they without us should not be made perfect.
This is where Hebrew 12 then begins telling of all these people of great faith surrounding us as a cloud, witnessing to what they saw far off and willingly suffered to bring about. We know the chapter then goes in to speak of God as our Father correcting us, humanity and His children, toward this end of entering the kingdom. What may be missed is that He also tells us it is through suffering, of those He has sent, the correction comes, as they accept their blood being shed in the name of the Father of their spirits, their blood being precious to Him, regardless of the world's view, reviled and reproached by it, to which they are sent to manifest His (Jehovah's) Salvation (Jesus).
We are those who have arrived at the destination point, the culmination in Heavenly Jerusalem. I am the one sent as the Author and Finisher. I and the children God has given me are for signs, and to be wondered at by the world. (And the world hates us for it, without a cause. They wonder because they don't know the origin of the light, and they prove it is light as they prove they only know darkness.)
Hebrew 12
11 Now no chastening for the present seems to be joyous, but grievous: nevertheless afterward it yields the peaceable fruit of righteousness unto them which are exercised thereby.
12 Wherefore lift up the hands which hang down, and the feeble knees;
13 And make straight paths for your feet, lest that which is lame be turned out of the way; but let it rather be healed.
14 Follow peace with all men, and holiness, without which no man shall see the LORD:
15 Looking diligently lest any man fail of the grace of God; lest any root of bitterness springing up trouble you, and thereby many be defiled;
16 Lest there be any fornicator, or profane person, as Esau, who for one morsel of meat sold his birthright.
17 For you know how that afterward, when he would have inherited the blessing, he was rejected: for he found no place of repentance, though he sought it carefully with tears.
18 For you are not come unto the mount that might be touched, and that burned with fire, nor unto blackness, and darkness, and tempest,
19 And the sound of a trumpet, and the voice of words; which voice they that heard entreated [demanded] that the word should not be spoken to them any more:
20 (For they could not endure that which was commanded, And if so much as a beast touch the mountain, it shall be stoned, or thrust through with a dart:
21 And so terrible was the sight, that Moses said, I exceedingly fear and quake:)
22 But you are come unto mount Zion, and unto the city of the living God, the heavenly Jerusalem, and to an innumerable company of angels,
23 To the general assembly and church of the firstborn, which are written in heaven, and to God the Judge of all, and to the spirits of just men made perfect,
24 And to Jesus the mediator of the new covenant, and to the blood of sprinkling, that speaks better things than that of Abel.
25 See that you refuse not him that speaks. For if they escaped not who refused him that spoke on earth, much more shall not we escape, if we turn away from him that speaks from heaven:
26 Whose voice then shook the earth: but now he has promised, saying, Yet once more I shake not the earth only, but also heaven.
27 And this word, Yet once more, signifies the removing of those things that are shaken, as of things that are made, that those things which cannot be shaken may remain.
28 Wherefore we receiving a kingdom which cannot be moved, let us have grace, whereby we may serve God acceptably with reverence and godly fear:
29 For our God is a consuming fire.
Friends, it is an absolute truth that you will be ridiculed, reviled and slandered with false accusation while and after you are faithfully following the LORD's leading (not to be confused with following the errors, wherein you will find acceptance – even comfortable in your lukewarm churches). The cross and being led to it is foolishness to the world, but the foolishness of God is wiser than all the wisdom of all the world combined. The cross we are called to is Christ's, and His life and death manifested in us, as is His resurrection.
1 Corinthians 1
23 But we preach Christ crucified, unto the Jews a stumbling-block, and unto the Greeks foolishness;
24 But unto them which are called, both Jews and Greeks, Christ the power of God, and the wisdom of God.
25 Because the foolishness of God is wiser than men; and the weakness of God is stronger than men.
26 For you see your calling, brethren, how that not many wise men after the flesh, not many mighty, not many noble, are called:
27 But God has chosen the foolish things of the world to confound the wise; and God has chosen the weak things of the world to confound the things which are mighty;
28 And base things of the world, and things which are despised, has God chosen, yea, and things which are not, to bring to naught things that are:
29 That no flesh should glory in his presence.
30 But of him are you in Christ Jesus, who of God is made unto us wisdom, and righteousness, and sanctification, and redemption:
31 That, according as it is written, He that glories, let him glory in the LORD.
1 Corinthians 2
1 And I, brethren, when I came to you, came not with excellency of speech or of wisdom, declaring unto you the testimony of God.
2 For I determined not to know any thing among you, save Jesus Christ, and him crucified.
3 And I was with you in weakness, and in fear, and in much trembling.
4 And my speech and my preaching was not with enticing words of man's wisdom, but in demonstration of the Spirit and of power:
5 That your faith should not stand in the wisdom of men, but in the power of God.
6 Howbeit we speak wisdom among them that are perfect: yet not the wisdom of this world, nor of the princes of this world, that come to naught:
7 But we speak the wisdom of God in a mystery, even the hidden wisdom, which God ordained before the world unto our glory:
8 Which none of the princes of this world knew: for had they known it, they would not have crucified the LORD of glory.
9 But as it is written, Eye has not seen, nor ear heard, neither have entered into the heart of man, the things which God has prepared for them that love him.
10 But God has revealed them unto us by his Spirit: for the Spirit searches all things, yea, the deep things of God.
11 For what man knows the things of a man, save the spirit of man which is in him? even so the things of God knows no man, but the Spirit of God.
12 Now we have received, not the spirit of the world, but the spirit which is of God; that we might know the things that are freely given to us of God.
13 Which things also we speak, not in the words which man's wisdom teaches, but which the Holy Ghost teaches; comparing spiritual things with spiritual.
14 But the natural man receives not the things of the Spirit of God: for they are foolishness unto him: neither can he know them, because they are spiritually discerned.
15 But he that is spiritual judges all things, yet he himself is judged of no man.
16 For who has known the mind of the LORD, that he may instruct him? but we have the mind of Christ.
1 Corinthians 15
45 And so it is written, The first man Adam was made a living soul; the last Adam was made a quickening spirit.
46 Howbeit that was not first which is spiritual, but that which is natural; and afterward that which is spiritual.
47 The first man is of the earth, earthy; the second man is the LORD from heaven.
48 As is the earthy, such are they also that are earthy: and as is the heavenly, such are they also that are heavenly.
49 And as we have borne the image of the earthy, we shall also bear the image of the heavenly.
50 Now this I say, brethren, that flesh and blood cannot inherit the kingdom of God; neither does corruption inherit incorruption.
51 Behold, I shew you a mystery; We shall not all sleep, but we shall all be changed,
52 In a moment, in the twinkling of an eye, at the last trump: for the trumpet shall sound, and the dead shall be raised incorruptible, and we shall be changed.
53 For this corruptible must put on incorruption, and this mortal must put on immortality.
54 So when this corruptible shall have put on incorruption, and this mortal shall have put on immortality, then shall be brought to pass the saying that is written, Death is swallowed up in victory.
55 O death, where is your sting? O grave, where is your victory?
56 The sting of death is sin; and the strength of sin is the law.
57 But thanks be to God, which giveth us the victory through our LORD Jesus Christ.
58 Therefore, my beloved brethren, be you steadfast, immoveable, always abounding in the work of the LORD, forasmuch as you know that your labor is not in vain in the LORD.