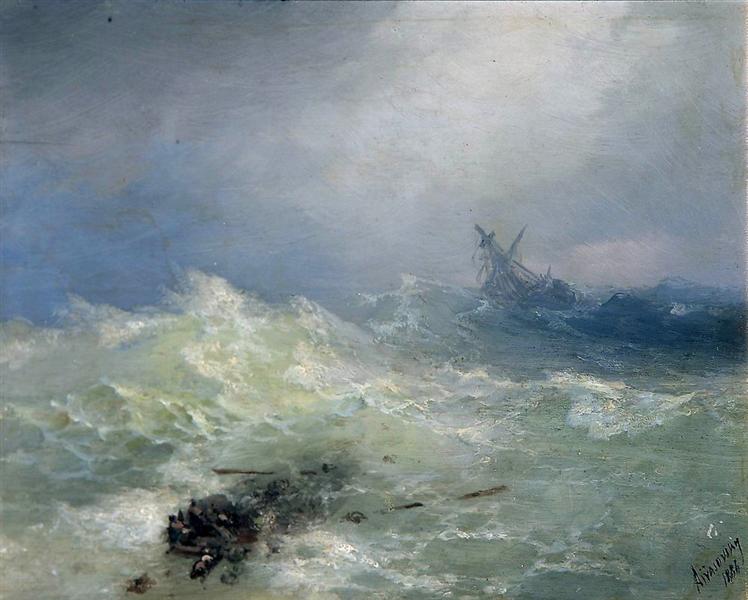 The LORD begins our day saying, as I now say to you, "Be not afraid: go tell my brethren, go into Galilee, and there shall they see me." This is my paraphrase of what is written in Matthew 28:10, where by its wording it is also directly connected to Matthew 8:26. The Later verse from Matthew 28 is the LORD speaking to His followers after His resurrection when they were troubled, some incorrectly thinking He was dead, and others looking for Him among the dead.
As we've been discussing, this is alluding to Isaiah 8 speaking of those seeking out the experts of the culture for their advice, and it asking shouldn't they be looking for the living among the living. In addition, it asks, shouldn't they be looking to the written word and to the testimony, and in Matthew 28 the testimony is given just prior telling of the LORD being alive, coming out of the tomb, from among the dead, and now among them.
In Matthew 28:10 the LORD tells those seeing Him, first to not fear Him or their situation, and then to tell the others who haven't yet seen him that he will meet them in Galilee, were they shall see Him. The passage tells us the way of seeing the LORD, first when He tells those encountering Him they must not fear, and secondly when He speaks of Galilee as the place where the others will see Him.
The word Galilee is widely accepted as meaning circle, or inner circle. It is a derivative of the Hebrew word galal. Here is its definition from the Strong's Hebrew Dictionary, which also tells us of the prerequisites for "seeing" the living LORD.
Strong's #1556: galal (pronounced gaw-lal') a primitive root; to roll (literally or figuratively):–commit, remove, roll (away, down, together), run down, seek occasion, trust, wallow.
Galal is telling of the proverbial stone that must be rolled away, not so the LORD can rise, but so we will see the tomb is empty. The word is only used 18 times, and in telling of many events, which only now, when understanding the word in this context, can they be fully understood as showing the pattern they with intention project.
The first three uses are in Genesis 29 telling of the well Jacob found in his journey into Padan-aram (meaning extended and elevated), of the stone "rolled" away from covering the well's mouth, and only then could the flock of sheep be watered.
The next use is in Genesis 43:18, translated "seek occasion" in telling of when Joseph invited his brothers, even those who had hated him and sold him into slavery and seemingly death, to dine with him. They didn't know who he was, and thought he was seeking occasion to enslave and mistreat them, while he was actually showing them undeserved favor, as he was revealing himself to them. This is in pattern showing him as foretelling the LORD's coming to those thinking He was dead and showing himself alive.
Then in Joshua 5:9 It tells of the day the LORD "rolled away" the reproach of Egypt, when the people where circumcised, and this in a pattern showing the removal of the flesh which exposes what it covered. The place was then called Gilgal, meaning rolled.
Next, in Joshua 10:18 galal tells of when Joshua ascended from Gilgal to fight against the kings who had attacked Israel's friends, for being their friends, and the LORD went with them into battle and said, "Fear them not, for I have delivered them into your hand, there shall not a man of them stand before you." It then speaks of the five kings who fled and hid in a cave at Makkedah, and Joshua said, "'Roll' a great stone upon the mouth of the cave." These kings were held there until later when they were released and hanged on five trees. The name Makkedah means to be herded and marked (by the one herding where he has).
13 And the sun stood still, and the moon stayed, until the people had avenged themselves upon their enemies. Is not this written in the book of Jasher? So the sun stood still in the midst of heaven, and hasted not to go down about a whole day.
14 And there was no day like that before it or after it, that the LORD hearkened unto the voice of a man: for the LORD fought for Israel.
15 And Joshua returned, and all Israel with him, unto the camp to Gilgal.
16 But these five kings fled, and hid themselves in a cave at Makkedah.
17 And it was told Joshua, saying, The five kings are found hid in a cave at Makkedah.
18 And Joshua said, Roll great stones upon the mouth of the cave, and set men by it for to keep them:
19 And stay you not, but pursue after your enemies, and smite the hindmost of them; suffer them not to enter into their cities: for the LORD your God has delivered them into your hand.
20 And it came to pass, when Joshua and the children of Israel had made an end of slaying them with a very great slaughter, till they were consumed, that the rest which remained of them entered into fenced cities.
21 And all the people returned to the camp to Joshua at Makkedah in peace: none moved his tongue against any of the children of Israel.
22 Then said Joshua, Open the mouth of the cave, and bring out those five kings unto me out of the cave.
23 And they did so, and brought forth those five kings unto him out of the cave, the king of Jerusalem, the king of Hebron, the king of Jarmuth, the king of Lachish, and the king of Eglon.
24 And it came to pass, when they brought out those kings unto Joshua, that Joshua called for all the men of Israel, and said unto the captains of the men of war which went with him, Come near, put your feet upon the necks of these kings. And they came near, and put their feet upon the necks of them.
25 And Joshua said unto them, Fear not, nor be dismayed, be strong and of good courage: for thus shall the LORD do to all your enemies against whom you fight.
26 And afterward Joshua smote them, and slew them, and hanged them on five trees: and they were hanging upon the trees until the evening.
27 And it came to pass at the time of the going down of the sun, that Joshua commanded, and they took them down off the trees, and cast them into the cave wherein they had been hid, and laid great stones in the cave's mouth, which remain until this very day.
28 And that day Joshua took Makkedah, and smote it with the edge of the sword, and the king thereof he utterly destroyed, them, and all the souls that were therein; he let none remain: and he did to the king of Makkedah as he did unto the king of Jericho.
To continue wielding this sword, the above pattern of the five kings may appear to mimic the LORD's crucifixion, and we are able to see why when the word galal reveals it to us when used in Proverbs 26:27. There it tells of those who "roll" a stone up a hill only to have it "roll" back over them. It is defining those who in thinking to destroy God's people by deceitful scheming and conniving, will eventually be hanged upon the gallows they themselves have built to hang the righteous. "Whoso digs a pit shall fall therein: and he that rolls a stone, it will return upon him."
This takes us back to the LORD's quoting from Psalms 22:1 while on the cross, most hearing it having no idea He was invoking it to give understanding to what was occurring. Matthew 27 records the ignorance on display as those fulfilling the word of God actually did by revealing their mark of ignorance – as it is this day.
39 And they that passed by reviled him, wagging their heads,
40 And saying, You that destroys the temple, and builds it in three days, save yourself. If you be the Son of God, come down from the cross.
41 Likewise also the chief priests mocking him, with the scribes and elders, said,
42 He saved others; himself he cannot save. If he be the King of Israel, let him now come down from the cross, and we will believe him.
43 He trusted in God; let him deliver him now, if he will have him: for he said, I am the Son of God.
44 The thieves also, which were crucified with him, cast the same in his teeth.
45 Now from the sixth hour there was darkness over all the land unto the ninth hour.
46 And about the ninth hour Jesus cried with a loud voice, saying, Eli, Eli, lama sabachthani? that is to say, My God, my God, why have you forsaken me?
47 Some of them that stood there, when they heard that, said, This man calls for Elias.
48 And straightway one of them ran, and took a sponge, and filled it with vinegar, and put it on a reed, and gave him to drink.
49 The rest said, Let be, let us see whether Elias [Elijah] will come to save him.
50 Jesus, when he had cried again with a loud voice, yielded up the ghost.
51 And, behold, the veil of the temple was rent in twain from the top to the bottom; and the earth did quake, and the rocks rent;
52 And the graves were opened; and many bodies of the saints which slept arose,
53 And came out of the graves after his resurrection, and went into the holy city, and appeared unto many.
54 Now when the centurion, and they that were with him, watching Jesus, saw the earthquake, and those things that were done, they feared greatly, saying, Truly this was the Son of God.
First, we see in verse 43 those reviling Him actually unwittingly quote almost exactly from Psalms 22:8, and are just as ignorant of His then (recorded in verse 26) quoting from Psalms 22:1. He is pointing out their having no idea what they are doing, nor do they understand they aren't in control but are rather being herded into something that will mark them as being who they are.
The passage these men quote is written in Psalms 22:8 as "He trusted on the LORD that he would deliver him: let him deliver him, seeing he delighted in him." The word here translated as "trusted" is galal, and it is the stone that was rolled away, which they thought in rolling it they could keep Him (I and the children God has given me) in the tomb – among the dead. These men put their trust in deceit and covering the truth, and I (we) have put our trust in the LORD – this invoking the full understanding imparted here. The stone rolled from the tomb is the same stone and event that holds these marked men in place until released for a short time/little season, and destroyed.
The name Galilee, where we see the LORD, is also intentionally similar to the three times used Greek word, galene, meaning tranquility. All three of the times it is used it is rendered "calm" when telling of the LORD rebuking what was agitating (seizmos – tempest) the sea, and causing his disciples to fear. As the LORD awakes he speaks the words now in content familiar by being seen spoken by Him in many of the afore mentioned passages. Here He speaks them as a question, also telling in it why they feared. "And he said unto them, Why are you fearful, O you of little faith? Then he arose, and rebuked the winds and the sea; and there was a great calm [galene]."
1 My God, my God, why have you forsaken me? why are you so far from helping me, and from the words of my roaring?
2 O my God, I cry in the day time, but you hear not; and in the night season, and am not silent.
3 But you are holy, O you that inhabits the praises of Israel.
4 Our fathers trusted in you: they trusted, and you did deliver them.
5 They cried unto you, and were delivered: they trusted in you, and were not confounded.
6 But I am a worm, and no man; a reproach of men, and despised of the people.
7 All they that see me laugh me to scorn: they shoot out the lip, they shake the head, saying,
8 He trusted on the LORD that he would deliver him: let him deliver him, seeing he delighted in him.
9 But you are he that took me out of the womb: you did make me hope when I was upon my mother's breasts.
10 I was cast upon you from the womb: you are my God from my mother's belly.
11 Be not far from me; for trouble is near; for there is none to help.
12 Many bulls have compassed me: strong bulls of Bashan have beset me round.
13 They gaped upon me with their mouths, as a ravening and a roaring lion.
14 I am poured out like water, and all my bones are out of joint: my heart is like wax; it is melted in the midst of my bowels.
15 My strength is dried up like a potsherd; and my tongue cleaves to my jaws; and you have brought me into the dust of death.
16 For dogs have compassed me: the assembly of the wicked have enclosed me: they pierced my hands and my feet.
17 I may tell all my bones: they look and stare upon me.
18 They part my garments among them, and cast lots upon my vesture.
19 But be not you far from me, O LORD: O my strength, haste you to help me.
20 Deliver my soul from the sword; my darling from the power of the dog.
21 Save me from the lion's mouth: for you have heard me from the horns of the unicorns.
22 I will declare your name unto my brethren: in the midst of the congregation will I praise you.
23 You that fear the LORD, praise him; all you the seed of Jacob, glorify him; and fear him, all you the seed of Israel.
24 For he has not despised nor abhorred the affliction of the afflicted; neither has he hid his face from him; but when he cried unto him, he heard.
25 My praise shall be of you in the great congregation: I will pay my vows before them that fear him.
26 The meek shall eat and be satisfied: they shall praise the LORD that seek him: your heart shall live for ever.
27 All the ends of the world shall remember and turn unto the LORD: and all the kindreds of the nations shall worship before you.
28 For the kingdom is the LORD's: and he is the governor among the nations.
29 All they that be fat upon earth shall eat and worship: all they that go down to the dust shall bow before him: and none can keep alive his own soul.
30 A seed shall serve him; it shall be accounted to the LORD for a generation.
31 They shall come, and shall declare his righteousness unto a people that shall be born, that he has done this.
Isaiah 62:12 tells of the "A city not forsaken." It uses the same word used to begin Psalms 22. The word is 'azab, and is earlier used in Isaiah 62:4 to tell of our being thought of as, and termed as, "Forsaken," meaning forgotten and left by God. This aspect is what is answered for those of us who without fear, see the LORD, living and in His Glory.
1 For Zion's sake will I not hold my peace, and for Jerusalem's sake I will not rest, until the righteousness thereof go forth as brightness, and the salvation thereof as a lamp that burns.
2 And the Gentiles shall see your righteousness, and all kings your glory: and you shall be called by a new name, which the mouth of the LORD shall name.
3 You shall also be a crown of glory in the hand of the LORD, and a royal diadem in the hand of your God.
4 You shall no more be termed Forsaken; neither shall your land any more be termed Desolate: but you shall be called Hephzibah, and your land Beulah: for the LORD delights in you, and your land shall be married.
5 For as a young man marries a virgin, so shall your sons marry you: and as the bridegroom rejoices over the bride, so shall your God rejoice over you.
6 I have set watchmen upon your walls, O Jerusalem, which shall never hold their peace day nor night: you that make mention of the LORD, keep not silence,
7 And give him no rest, till he establish, and till he make Jerusalem a praise in the earth.
8 The LORD has sworn by his right hand, and by the arm of his strength, Surely I will no more give your corn to be meat for your enemies; and the sons of the stranger shall not drink your wine, for the which you have labored:
9 But they that have gathered it shall eat it, and praise the LORD; and they that have brought it together shall drink it in the courts of my holiness.
10 Go through, go through the gates; prepare you the way of the people; cast up, cast up the highway; gather out the stones; lift up a standard for the people.
11 Behold, the LORD has proclaimed unto the end of the world, Say you to the daughter of Zion, Behold, your salvation comes; behold, his reward is with him, and his work before him.
12 And they shall call them, The holy people, The redeemed of the LORD: and you shall be called, Sought out, A city not forsaken.
1 Who is this that comes from Edom, with dyed garments from Bozrah? this that is glorious in his apparel, travelling in the greatness of his strength? I that speak in righteousness, mighty to save.
2 Wherefore are you red in your apparel, and your garments like him that treads in the wine-fat?
3 I have trodden the winepress alone; and of the people there was none with me: for I will tread them in mine anger, and trample them in my fury; and their blood shall be sprinkled upon my garments, and I will stain all my raiment.
4 For the day of vengeance is in mine heart, and the year of my redeemed is come.
5 And I looked, and there was none to help; and I wondered that there was none to uphold: therefore mine own arm brought salvation unto me; and my fury, it upheld me.
6 And I will tread down the people in mine anger, and make them drunk in my fury, and I will bring down their strength to the earth.
7 I will mention the loving-kindnesses of the LORD, and the praises of the LORD, according to all that the LORD has bestowed on us, and the great goodness toward the house of Israel, which he has bestowed on them according to his mercies, and according to the multitude of his loving-kindnesses.
8 For he said, Surely they are my people, children that will not lie: so he was their Savior.
9 In all their affliction he was afflicted, and the angel of his presence saved them: in his love and in his pity he redeemed them; and he bare them, and carried them all the days of old.
10 But they rebelled, and vexed his holy Spirit: therefore he was turned to be their enemy, and he fought against them.
11 Then he remembered the days of old, Moses, and his people, saying, Where is he that brought them up out of the sea with the shepherd of his flock? where is he that put his holy Spirit within him?
12 That led them by the right hand of Moses with his glorious arm, dividing the water before them, to make himself an everlasting name?
13 That led them through the deep, as an horse in the wilderness, that they should not stumble?
14 As a beast goes down into the valley, the Spirit of the LORD caused him to rest: so did you lead your people, to make yourself a glorious name.
15 Look down from heaven, and behold from the habitation of your holiness and of your glory: where is your zeal and your strength, the sounding of your bowels and of your mercies toward me? are they restrained?
16 Doubtless you are our father, though Abraham be ignorant of us, and Israel acknowledge us not: you, O LORD, are our father, our redeemer; your name is from everlasting.
17 O LORD, why have you made us to err from your ways, and hardened our heart from your fear? Return for your servants' sake, the tribes of your inheritance.
18 The people of your holiness have possessed it but a little while: our adversaries have trodden down your sanctuary.
19 We are yours: you never barest rule over them; they were not called by your name.