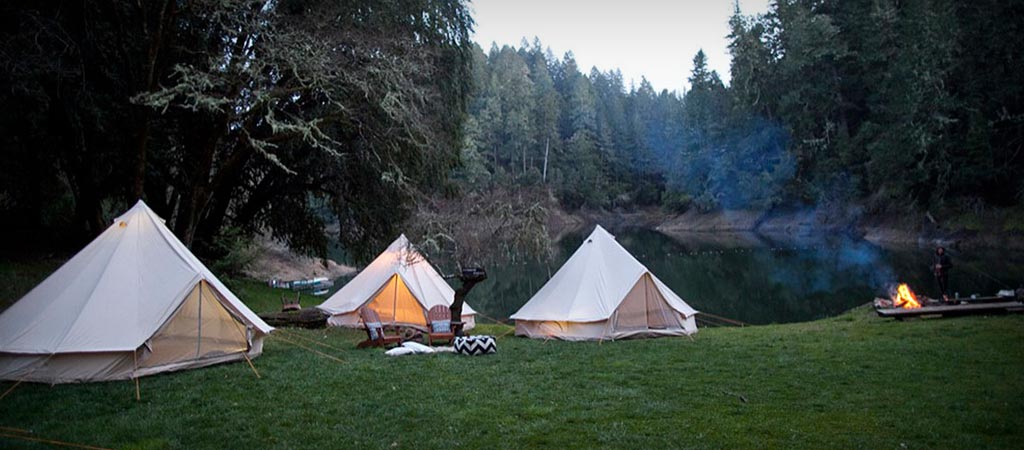 Having established without need for further questions that the LORD comes in the darkness created by men, as it was in the Genesis creation, and the LORD coming un-comprehended as light into man's darkness, as a thief in the night, let us discuss what comes next. Again, having unquestionably established His coming is His self-manifesting, through and only reliant upon His own power and will in doing so, rising up among us and in us, one by one, those having received Him become His first born and His first fruits, what comes next is the judgment of the world, justice reestablished and righteousness restored. (And of course in seeing this is thoroughly debunked the off the planet catching away – as the abomination is cleansed from controlling God's people into sloth and slumber. The lie removed from truth we understand our rising to meet Him is from this state of minds deadened by man's creations, and understand we had left Him and are now returned.)
Isaiah 44 and 45 speak of what comes next. I am not requiring anyone to believe it, but all will see it, as they have seen it. Those who hate God will do as they have done, deny reality and report their lies (fake news and lying signs and wonders) in its stead. Those who have studied along, become enlightened through their faithfulness, understanding context, thereby understand our language and our conversation. You (servant become friends of God – now exactly like His children) are the first fruits, the wise who have filled your lamps, and must now take your talents to quicken those who have overslept and remain in death's grip (showing no outward signs of life).
20 There is treasure to be desired and oil in the dwelling of the wise; but a foolish man spends it up.
21 He that follows after righteousness and mercy finds life, righteousness, and honor.
22 A wise man scales the city of the mighty, and casts down the strength of the confidence thereof.
23 Whoso keeps his mouth and his tongue keeps his soul from troubles.
24 Proud and haughty scorner is his name, who deals in proud wrath.
25 The [insatiable] desire of the slothful kills him; for his hands refuse to labor [and consuming more than he produces he consumes himself].
26 He covets greedily all the day long: but the righteous giveth and spares not.
27 The sacrifice of the wicked is abomination: how much more, when he brings it with a wicked mind?
28 A false witness shall perish: but the man that hears speaks constantly.
29 A wicked man hardens his face: but as for the upright, he directs his way.
30 There is no wisdom nor understanding nor counsel against the LORD.
31 The horse is prepared against the day of battle: but safety is of the LORD.
This is the day, now is the time, come, rise and join the battle. The trumpet has sounded, the shout (command) to assemble has gone forth, how can you sleep?
1 Then shall the kingdom of heaven be likened unto ten virgins, which took their lamps, and went forth to meet the bridegroom.
2 And five of them were wise, and five were foolish.
3 They that were foolish took their lamps, and took no oil with them:
4 But the wise took oil in their vessels with their lamps.
5 While the bridegroom tarried, they all slumbered and slept.
6 And at midnight there was a cry made, Behold, the bridegroom comes; go you out to meet him.
7 Then all those virgins arose, and trimmed their lamps.
8 And the foolish said unto the wise, Give us of your oil; for our lamps are gone out.
9 But the wise answered, saying, Not so; lest there be not enough for us and you: but go you rather to them that sell, and buy for yourselves.
10 And while they went to buy, the bridegroom came; and they that were ready went in with him to the marriage: and the door was shut.
11 Afterward came also the other virgins, saying, LORD, LORD, open to us.
12 But he answered and said, Truly I say unto you, I know you not.
13 Watch therefore, for you know neither the day nor the hour wherein the Son of man comes.
The translators added word "the kingdom of heaven" to verse 14 when without them it is clearly seen describing the day and hour "wherein the Son of man comes." The verse begins with the Greek word hosper, meaning exactly like. It is the word translated "as."
The verse ends telling of the LORD having delivered His "goods" to those He has called. The remainder of the passage (posted below) ends telling of the "goods" being food and clothing, and are exactly like distributing this bread of life, these living waters, clothing the needy with this the LORD's righteousness, and are the things needed for this world's good, which we now possess.
10 In this the children of God are manifest, and the children of the devil: whosoever does not righteousness is not of God, neither he that loves not his brother.
11 For this is the message that you heard from the beginning, that we should love one another.
12 Not as Cain, who was of that wicked one, and slew his brother. And wherefore slew he him? Because his own works were evil, and his brother's righteous.
13 Marvel not, my brethren, if the world hate you.
14 We know that we have passed from death unto life, because we love the brethren. He that loves not his brother abides in death.
15 Whosoever hates his brother is a murderer: and you know that no murderer has eternal life abiding in him.
16 Hereby perceive we the love of God, because he laid down his life for us: and we ought to lay down our lives for the brethren.
17 But whoso has this world's good, and sees his brother have need, and shuts up his bowels of compassion from him, how dwells the love of God in him?
18 My little children, let us not love in word, neither in tongue; but in deed and in truth.
19 And hereby we know that we are of the truth, and shall assure our hearts before him.
20 For if our heart condemn us, God is greater than our heart, and knoweth all things.
21 Beloved, if our heart condemn us not, then have we confidence toward God.
22 And whatsoever we ask, we receive of him, because we keep his commandments, and do those things that are pleasing in his sight.
23 And this is his commandment, That we should believe on the name of his Son Jesus Christ, and love one another, as he gave us commandment.
24 And he that keeps his commandments dwells in him, and he in him. And hereby we know that he abides in us, by the Spirit which he has given us.
Here is Matthew 25 being with the added words removed from verse 14, and including the verse prior, which tells exactly what is being spoken of. It must be noted, the things mentioned as afflictions are those created by a darkened world which hates God (while denying it vehemently). Those denying the Father and the Son, the prison keepers, are also the prisoners, all suffering together in their own self-created disease, collectively hungering and thrusting for the needed things pertaining to life and peace, and they with all creation groan in travail to be clothed upon with immortality. The new birth (Genesis) is by and into a new age, when the corrupted have put on incorruption, and wherein dwells righteousness.
13 Watch therefore, for you know neither the day nor the hour wherein the Son of man comes.
14 For it is exactly like a man travelling into a far country, who called his own servants, and delivered unto them his goods.
15 And unto one he gave five talents, to another two, and to another one; to every man according to his several ability; and straightway took his journey.
16 Then he that had received the five talents went and traded with the same, and made them other five talents.
17 And likewise he that had received two, he also gained other two.
18 But he that had received one went and digged in the earth, and hid his LORD's money.
19 After a long time the LORD of those servants comes, and reckons with them.
20 And so he that had received five talents came and brought other five talents, saying, LORD, you delivered unto me five talents: behold, I have gained beside them five talents more.
21 His LORD said unto him, Well done, you good and faithful servant: you have been faithful over a few things, I will make you ruler over many things: enter you into the joy of your LORD.
22 He also that had received two talents came and said, LORD, you delivered unto me two talents: behold, I have gained two other talents beside them.
23 His LORD said unto him, Well done, good and faithful servant; you have been faithful over a few things, I will make you ruler over many things: enter you into the joy of your LORD.
24 Then he which had received the one talent came and said, LORD, I knew you that you are an hard man, reaping where you have not sown, and gathering where you have not strawed:
25 And I was afraid, and went and hid your talent in the earth: lo, there you have that is yours.
26 His LORD answered and said unto him, You wicked and slothful servant, you knew that I reap where I sowed not, and gather where I have not strawed:
27 You ought therefore to have put my money to the exchangers, and then at my coming I should have received mine own with usury.
28 Take therefore the talent from him, and give it unto him which has ten talents.
29 For unto every one that has shall be given, and he shall have abundance: but from him that has not shall be taken away even that which he has.
30 And cast you the unprofitable servant into outer darkness: there shall be weeping and gnashing of teeth.
31 When the Son of man shall come in his glory, and all the holy angels with him, then shall he sit upon the throne of his glory:
32 And before him shall be gathered all nations: and he shall separate them one from another, as a shepherd divides his sheep from the goats:
33 And he shall set the sheep on his right hand, but the goats on the left.
34 Then shall the King say unto them on his right hand, Come, you blessed of my Father, inherit the kingdom prepared for you from the foundation of the world:
35 For I was an hungered, and you gave me meat: I was thirsty, and you gave me drink: I was a stranger, and you took me in:
36 Naked, and you clothed me: I was sick, and you visited me: I was in prison, and you came unto me.
37 Then shall the righteous answer him, saying, LORD, when saw we you an hungered, and fed you? or thirsty, and gave you drink?
38 When saw we you a stranger, and took you in? or naked, and clothed you?
39 Or when saw we you sick, or in prison, and came unto you?
40 And the King shall answer and say unto them, Truly I say unto you, Inasmuch as you have done it unto one of the least of these my brethren, you have done it unto me.
41 Then shall he say also unto them on the left hand, Depart from me, you cursed, into everlasting fire, prepared for the devil and his angels:
42 For I was an hungred, and you gave me no meat: I was thirsty, and you gave me no drink:
43 I was a stranger, and you took me not in: naked, and you clothed me not: sick, and in prison, and you visited me not.
44 Then shall they also answer him, saying, LORD, when saw we you an hungred, or athirst, or a stranger, or naked, or sick, or in prison, and did not minister unto you?
45 Then shall he answer them, saying, Truly I say unto you, Inasmuch as you did it not to one of the least of these, you did it not to me.
46 And these shall go away into everlasting punishment: but the righteous into life eternal.
1 This second epistle, beloved, I now write unto you; in both which I stir up your pure minds by way of remembrance:
2 That you may be mindful of the words which were spoken before by the holy prophets, and of the commandment of us the apostles of the LORD and Savior:
3 Knowing this first, that there shall come in the last days scoffers, walking after their own lusts,
4 And saying, Where is the promise of his coming? for since the fathers fell asleep, all things continue as they were from the beginning of the creation.
5 For this they willingly are ignorant of, that by the word of God the heavens were of old, and the earth standing out of the water and in the water:
6 Whereby the world that then was, being overflowed with water, perished:
7 But the heavens and the earth, which are now, by the same word are kept in store, reserved unto fire against the day of judgment and perdition of ungodly men.
8 But, beloved, be not ignorant of this one thing, that one day is with the LORD as a thousand years, and a thousand years as one day.
9 The LORD is not slack concerning his promise, as some men count slackness; but is longsuffering to us-ward, not willing that any should perish, but that all should come to repentance.
10 But the day of the LORD will come as a thief in the night; in the which the heavens shall pass away with a great noise, and the elements [stoicheion – the foundational principles of the corrupted world] shall melt with fervent heat, the earth also and the works that are therein shall be burned up [in the fires the corrupted foundational ideas themselves have created].
11 Seeing then that all these things shall be dissolved, what manner of persons ought you to be in all holy conversation and godliness,
12 Looking for and hasting unto the coming of the day of God, wherein the heavens being on fire shall be dissolved, and the elements shall melt with fervent heat?
13 Nevertheless we, according to his promise, look for new heavens and a new earth, wherein dwells righteousness.
14 Wherefore, beloved, seeing that you look for such things, be diligent that you may be found of him in peace, without spot, and blameless.
15 And account that the longsuffering of our LORD is salvation; even as our beloved brother Paul also according to the wisdom given unto him has written unto you;
16 As also in all his epistles, speaking in them of these things; in which are some things hard to be understood, which they that are unlearned and unstable wrest, as they do also the other scriptures, unto their own destruction.
17 You therefore, beloved, seeing you know these things before, beware lest you also, being led away with the error of the wicked, fall from your own steadfastness.
18 But grow in grace, and in the knowledge of our LORD and Savior Jesus Christ. To him be glory both now and for ever. Amen.
1 Yet now hear, O Jacob my servant; and Israel, whom I have chosen:
2 Thus says the LORD that made you, and formed you from the womb, which will help you; Fear not, O Jacob, my servant; and you, Jesurun, whom I have chosen.
3 For I will pour water upon him that is thirsty, and floods upon the dry ground: I will pour my spirit upon your seed, and my blessing upon your offspring:
4 And they shall spring up as among the grass, as willows by the water courses.
5 One shall say, I am the LORD's; and another shall call himself by the name of Jacob; and another shall subscribe with his hand unto the LORD, and surname himself by the name of Israel.
6 Thus says the LORD the King of Israel, and his redeemer the LORD of hosts; I am the first, and I am the last; and beside me there is no God.
7 And who, as I, shall call, and shall declare it, and set it in order for me, since I appointed the ancient people? and the things that are coming, and shall come, let them shew unto them.
8 Fear you not, neither be afraid: have not I told you from that time, and have declared it? you are even my witnesses. Is there a God beside me? yea, there is no God; I know not any.
9 They that make a graven image are all of them vanity; and their delectable things shall not profit; and they are their own witnesses; they see not, nor know; that they may be ashamed.
10 Who has formed a god, or molten a graven image that is profitable for nothing?
11 Behold, all his fellows shall be ashamed: and the workmen, they are of men: let them all be gathered together, let them stand up; yet they shall fear, and they shall be ashamed together.
12 The smith with the tongs both works in the coals, and fashions it with hammers, and works it with the strength of his arms: yea, he is hungry, and his strength fails: he drinks no water, and is faint.
13 The carpenter stretches out his rule; he marks it out with a line; he fits it with planes, and he marks it out with the compass, and makes it after the figure of a man, according to the beauty of a man; that it may remain in the house.
14 He hews him down cedars, and taketh the cypress and the oak, which he strengthens for himself among the trees of the forest: he plants an ash, and the rain does nourish it.
15 Then shall it be for a man to burn: for he will take thereof, and warm himself; yea, he kindles it, and bakes bread; yea, he makes a god, and worships it; he makes it a graven image, and falls down thereto.
16 He burns part thereof in the fire; with part thereof he eats flesh; he roasts roast, and is satisfied: yea, he warms himself, and says, Aha, I am warm, I have seen the fire:
17 And the residue thereof he makes a god, even his graven image: he falls down unto it, and worships it, and prays unto it, and says, Deliver me; for you are my god.
18 They have not known nor understood: for he has shut their eyes, that they cannot see; and their hearts, that they cannot understand.
19 And none considers in his heart, neither is there knowledge nor understanding to say, I have burned part of it in the fire; yea, also I have baked bread upon the coals thereof; I have roasted flesh, and eaten it: and shall I make the residue thereof an abomination? shall I fall down to the stock of a tree?
20 He feeds on ashes: a deceived heart has turned him aside, that he cannot deliver his soul, nor say, Is there not a lie in my right hand?
21 Remember these, O Jacob and Israel; for you are my servant: I have formed you; you are my servant: O Israel, you shall not be forgotten of me.
22 I have blotted out, as a thick cloud, your transgressions, and, as a cloud, your sins: return unto me; for I have redeemed you.
23 Sing, O you heavens; for the LORD has done it: shout, you lower parts of the earth: break forth into singing, you mountains, O forest, and every tree therein: for the LORD has redeemed Jacob, and glorified himself in Israel.
24 Thus says the LORD, your redeemer, and he that formed you from the womb, I am the LORD that makes all things; that stretches forth the heavens alone; that spreads abroad the earth by myself;
25 That frustrates the tokens of the liars, and makes diviners mad; that turns wise men backward, and makes their knowledge foolish;
26 That confirms the word of his servant, and performs the counsel of his messengers; that says to Jerusalem, You shall be inhabited; and to the cities of Judah, You shall be built, and I will raise up the decayed places thereof:
27 That says to the deep, Be dry, and I will dry up your rivers:
28 That says of Cyrus, He is my shepherd, and shall perform all my pleasure: even saying to Jerusalem, You shall be built; and to the temple, Your foundation shall be laid.
1 Thus says the LORD to his anointed, to Cyrus, whose right hand I have held, to subdue nations before him; and I will loose the loins of kings, to open before him the two leaved gates; and the gates shall not be shut;
2 I will go before you, and make the crooked places straight: I will break in pieces the gates of brass, and cut in sunder the bars of iron:
3 And I will give you the treasures of darkness, and hidden riches of secret places, that you may know that I, the LORD, which call you by your name, am the God of Israel.
4 For Jacob my servant's sake, and Israel mine elect, I have even called you by your name: I have surnamed you, though you have not known me.
5 I am the LORD, and there is none else, there is no God beside me: I girded you, though you have not known me:
6 That they may know from the rising of the sun, and from the west, that there is none beside me. I am the LORD, and there is none else.
7 I form the light, and create darkness: I make peace, and create evil: I the LORD do all these things.
8 Drop down, you heavens, from above, and let the skies pour down righteousness: let the earth open, and let them bring forth salvation, and let righteousness spring up together; I the LORD have created it.
9 Woe unto him that strives with his Maker! Let the potsherd strive with the potsherds of the earth. Shall the clay say to him that fashioned it, What make you? or your work, He has no hands?
10 Woe unto him that says unto his father, What begets you? or to the woman, What have you brought forth?
11 Thus says the LORD, the Holy One of Israel, and his Maker, Ask me of things to come concerning my sons, and concerning the work of my hands command you me.
12 I have made the earth, and created man upon it: I, even my hands, have stretched out the heavens, and all their host have I commanded.
13 I have raised him up in righteousness, and I will direct all his ways: he shall build my city, and he shall let go my captives, not for price nor reward, says the LORD of hosts.
14 Thus says the LORD, The labor of Egypt, and merchandise of Ethiopia and of the Sabeans, men of stature, shall come over unto you, and they shall be yours: they shall come after you; in chains they shall come over, and they shall fall down unto you, they shall make supplication unto you, saying, Surely God is in you; and there is none else, there is no God.
15 Truly you are a God that hides yourself, O God of Israel, the Savior.
16 They shall be ashamed, and also confounded, all of them: they shall go to confusion together that are makers of idols.
17 But Israel shall be saved in the LORD with an everlasting salvation: you shall not be ashamed nor confounded world without end.
18 For thus says the LORD that created the heavens; God himself that formed the earth and made it; he has established it, he created it not in vain, he formed it to be inhabited: I am the LORD; and there is none else.
19 I have not spoken in secret, in a dark place of the earth: I said not unto the seed of Jacob, Seek you me in vain: I the LORD speak righteousness, I declare things that are right.
20 Assemble yourselves and come; draw near together, you that are escaped of the nations: they have no knowledge that set up the wood of their graven image, and pray unto a god that cannot save.
21 Tell you, and bring them near; yea, let them take counsel together: who has declared this from ancient time? who has told it from that time? have not I the LORD? and there is no God else beside me; a just God and a Savior; there is none beside me.
22 Look unto me, and be you saved, all the ends of the earth: for I am God, and there is none else.
23 I have sworn by myself, the word is gone out of my mouth in righteousness, and shall not return, That unto me every knee shall bow, every tongue shall swear.
24 Surely, shall one say, in the LORD have I righteousness and strength: even to him shall men come; and all that are incensed against him shall be ashamed.
25 In the LORD shall all the seed of Israel be justified, and shall glory.