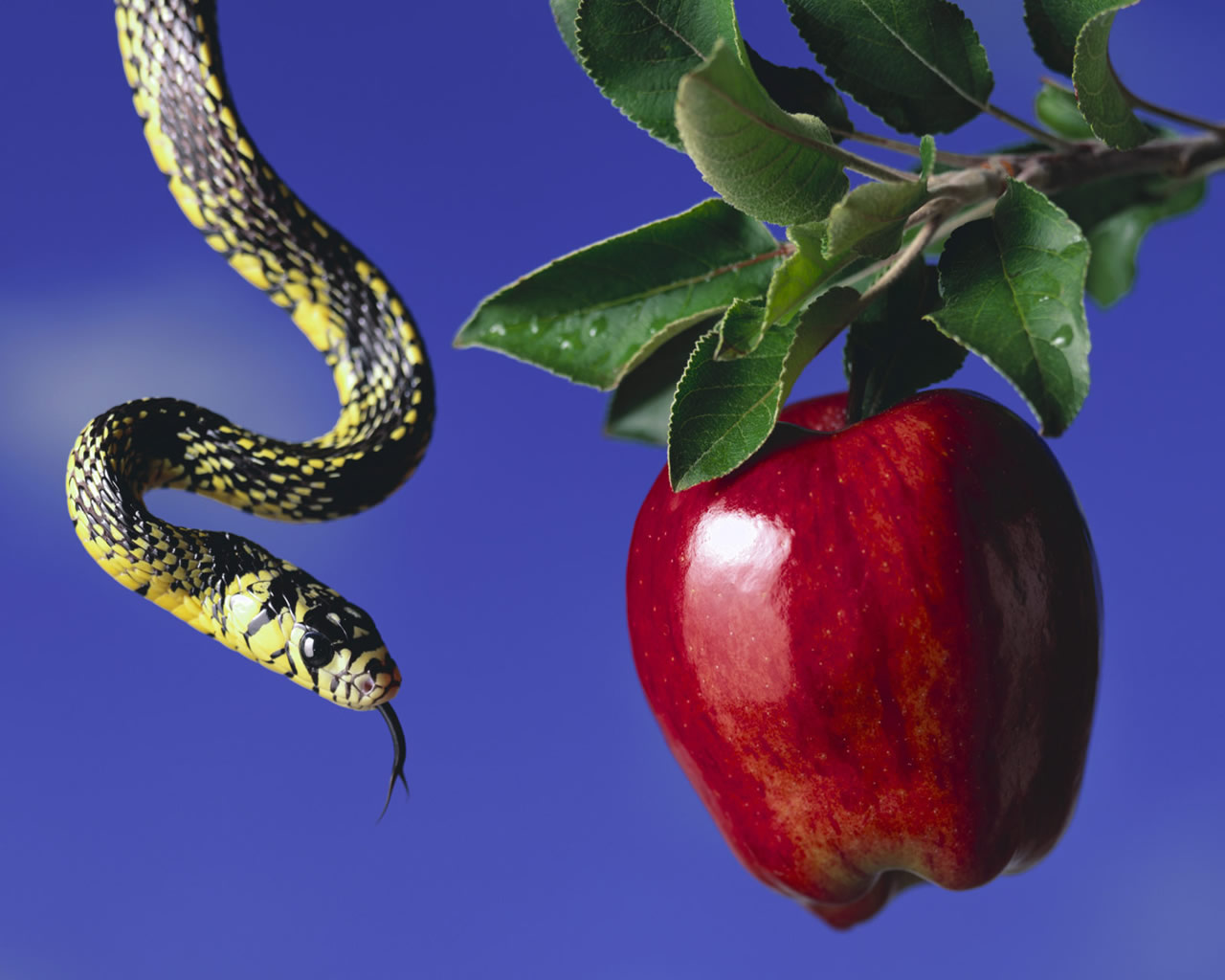 Now why do you cry out aloud? is there no king in you? is your counsellor perished? for pangs have taken you as a woman in travail.
Continuing: why do God's people cry in travail? Because they are trying to hold on to idols, meaning they are too proud to admit they have totally corrupted his word with inventions from their own lusts and imaginations, and cast them away.
These TV preachers are the worst, they pervert judgment and twist God's word; always to get to the place where they can say God says send them your money. They are not doing God's will or work, therefore what you send them goes to their works of self-righteousness, self-enrichment, all toward self-elevation, not God's. In fact, their works are antichrist, denying and opposing the LORD who has sent me. (Here is my judgment: these men should tithe to me. If it is their judgment that tithing is necessary, then their judgment is also justly meant for them. Send your taxable tithes, ten percent of what you take from others, to 925 Doc Brown Road, Raeford NC, 28376. (Of course you know I am sent to gather it all under my judgement under God's control.))
The title is from Micah 4:9, and as we saw in the prior post, it is Rachel crying for her children. It speaks of what is written in Genesis 35 as she cries in travail toward the eventual child birth and her own death.
1 But in the last days it shall come to pass, that the mountain of the house of the LORD shall be established in the top of the mountains, and it shall be exalted above the hills; and people shall flow unto it.
2 And many nations shall come, and say, Come, and let us go up to the mountain of the LORD, and to the house of the God of Jacob; and he will teach us of his ways, and we will walk in his paths: for the law shall go forth of Zion, and the word of the LORD from Jerusalem.
3 And he shall judge among many people, and rebuke strong nations afar off; and they shall beat their swords into plowshares, and their spears into pruning-hooks: nation shall not lift up a sword against nation, neither shall they learn war any more.
4 But they shall sit every man under his vine and under his fig tree; and none shall make them afraid: for the mouth of the LORD of hosts has spoken it.
5 For all people will walk every one in the name of his god, and we will walk in the name of the LORD our God for ever and ever.
6 In that day, says the LORD, will I assemble her that halts, and I will gather her that is driven out, and her that I have afflicted;
7 And I will make her that halted a remnant, and her that was cast far off a strong nation: and the LORD shall reign over them in mount Zion from henceforth, even for ever.
8 And you, O tower of the flock, the strong hold of the daughter of Zion, unto you shall it come, even the first dominion; the kingdom shall come to the daughter of Jerusalem.
9 Now why do you cry out aloud? is there no king in you? is your counsellor perished? for pangs have taken you as a woman in travail.
10 Be in pain, and labor to bring forth, O daughter of Zion, like a woman in travail: for now shall you go forth out of the city, and you shall dwell in the field, and you shall go even to Babylon; there shall you be delivered; there the LORD shall redeem you from the hand of your enemies.
11 Now also many nations are gathered against you, that say, Let her be defiled, and let our eye look upon Zion.
12 But they know not the thoughts of the LORD, neither understand they his counsel: for he shall gather them as the sheaves into the floor.
13 Arise and thresh, O daughter of Zion: for I will make your horn iron, and I will make your hoofs brass: and you shall beat in pieces many people: and I will consecrate their gain unto the LORD, and their substance unto the LORD of the whole earth.
The word above in verses 6 & 7 translated "halts" and "halted" is tsala' (tsela'), meaning a limp, as in being curved to one side. It is the word used in Genesis 32:31 to tell of when Jacob saw God face to face, and as he passed over the sun rose "and he halted upon his thigh." The word is from tsal'ah, which is the "rib" the LORD took from Adam when he was in a deep sleep, and formed the woman. We know in the Jacob story the LORD touched him in the hollow of his thigh in the sinew that shrank.
The word translated "which shrank" is the word nasheh, only used here, meaning failure. It is from the seven times used word, nashah, meaning to forget, or figuratively meaning to neglect, and by these causing to remit or remove. In Jacob's encounter, it is speaking of his understanding removed as he wrestled with God, seeing Him face to face and wrestling with His word.
It is speaking in a pattern of this time, when God's people wrestle with his word to their own destruction. We know these men's ideas are the elements, the stoicheion Peter says will melt away in the fires they themselves create, as the LORD as waters covering the earth reveals what they have forgotten through neglect. This washing and these waters, speaking to God face to face as did Jacob, are the same baptism Paul speaks of in 1 Corinthians 10:2.
1 Moreover, brethren, I would not that you should be ignorant, how that all our fathers were under the cloud, and all passed through the sea;
2 And were all baptized unto Moses in the cloud and in the sea;
3 And did all eat the same spiritual meat;
4 And did all drink the same spiritual drink: for they drank of that spiritual Rock that followed them: and that Rock was Christ.
5 But with many of them God was not well pleased: for they were overthrown in the wilderness.
6 Now these things were our examples, to the intent we should not lust after evil things, as they also lusted.
7 Neither be you idolaters, as were some of them; as it is written, The people sat down to eat and drink, and rose up to play.
8 Neither let us commit fornication, as some of them committed, and fell in one day three and twenty thousand.
9 Neither let us tempt Christ, as some of them also tempted, and were destroyed of serpents.
10 Neither murmur you, as some of them also murmured, and were destroyed of the destroyer.
11 Now all these things happened unto them for examples: and they are written for our admonition, upon whom the ends of the world are come.
12 Wherefore let him that thinks he stands take heed lest he fall.
13 There has no temptation taken you but such as is common to man: but God is faithful, who will not suffer you to be tempted above that you are able; but will with the temptation also make a way to escape, that you may be able to bear it.
14 Wherefore, my dearly beloved, flee from idolatry.
15 I speak as to wise men; judge you what I say.
16 The cup of blessing which we bless, is it not the communion of the blood of Christ? The bread which we break, is it not the communion of the body of Christ?
17 For we being many are one bread, and one body: for we are all partakers of that one bread.
18 Behold Israel after the flesh: are not they which eat of the sacrifices partakers of the altar?
19 What say I then? that the idol is any thing, or that which is offered in sacrifice to idols is any thing?
20 But I say, that the things which the Gentiles sacrifice, they sacrifice to devils, and not to God: and I would not that you should have fellowship with devils.
21 You cannot drink the cup of the LORD, and the cup of devils: you cannot be partakers of the LORD's table, and of the table of devils.
22 Do we provoke the LORD to jealousy? are we stronger than he?
23 All things are lawful for me, but all things are not expedient: all things are lawful for me, but all things edify not.
24 Let no man seek his own, but every man another's wealth.
1 This second epistle, beloved, I now write unto you; in both which I stir up your pure minds by way of remembrance:
2 That you may be mindful of the words which were spoken before by the holy prophets, and of the commandment of us the apostles of the LORD and Savior:
3 Knowing this first, that there shall come in the last days scoffers, walking after their own lusts,
4 And saying, Where is the promise of his coming? for since the fathers fell asleep, all things continue as they were from the beginning of the creation.
5 For this they willingly are ignorant of, that by the word of God the heavens were of old, and the earth standing out of the water and in the water:
6 Whereby the world that then was, being overflowed with water, perished:
7 But the heavens and the earth, which are now, by the same word are kept in store, reserved unto fire against the day of judgment and perdition of ungodly men.
8 But, beloved, be not ignorant of this one thing, that one day is with the LORD as a thousand years, and a thousand years as one day.
9 The LORD is not slack concerning his promise, as some men count slackness; but is longsuffering to us-ward, not willing that any should perish, but that all should come to repentance.
10 But the day of the LORD will come as a thief in the night; in the which the heavens shall pass away with a great noise, and the elements shall melt with fervent heat, the earth also and the works that are therein shall be burned up.
11 Seeing then that all these things shall be dissolved, what manner of persons ought you to be in all holy conversation and godliness,
12 Looking for and hasting unto the coming of the day of God, wherein the heavens being on fire shall be dissolved, and the elements shall melt with fervent heat?
13 Nevertheless we, according to his promise, look for new heavens and a new earth, wherein dwells righteousness.
14 Wherefore, beloved, seeing that you look for such things, be diligent that you may be found of him in peace, without spot, and blameless.
15 And account that the longsuffering of our LORD is salvation; even as our beloved brother Paul also according to the wisdom given unto him has written unto you;
16 As also in all his epistles, speaking in them of these things; in which are some things hard to be understood, which they that are unlearned and unstable wrest, as they do also the other scriptures, unto their own destruction.
17 You therefore, beloved, seeing you know these things before, beware lest you also, being led away with the error of the wicked, fall from your own steadfastness.
18 But grow in grace, and in the knowledge of our LORD and Savior Jesus Christ. To him be glory both now and for ever. Amen.
When the LORD took Adam's rib and made the woman, it is telling of the church establishment made to minister to man and made to manifest man's deficiencies, because it is made of man. This is what Paul is saying when above he says, "There has no temptation taken you but such as is common to man: but God is faithful, who will not suffer you to be tempted above that you are able; but will with the temptation also make a way to escape, that you may be able to bear it."
Friends, the temptation is to not listen to God when has spoken, and do so because man (and men in churches) are convincing you to listen to them. These are those of whom Paul often speaks, false apostles transforming themselves into angels of light, who sitting in God's place show themselves as if they are God, oppose and deny Him.
6 And now you know what withholds [katecho – hold down] that he might be revealed in his time.
7 For the mystery of iniquity does already work: only he who now lets [katecho – holds down, keep from rising to meet the LORD in the air of obedience] will let, until he be taken out of the way.
8 And then shall that Wicked be revealed, whom the LORD shall consume with the spirit of his mouth, and shall destroy with the brightness of his coming:
9 Even him, whose coming is after the working of Satan with all power and signs and lying wonders,
10 And with all deceivableness of unrighteousness in them that perish; because they received not the love of the truth, that they might be saved.
11 And for this cause God shall send them strong delusion, that they should believe a lie:
12 That they all might be damned who believed not the truth, but had pleasure in unrighteousness.
13 But we are bound to give thanks always to God for you, brethren beloved of the LORD, because God has from the beginning chosen you to salvation through sanctification of the Spirit and belief of the truth:
14 Whereunto he called you by our gospel, to the obtaining of the glory of our LORD Jesus Christ.
15 Therefore, brethren, stand fast, and hold the traditions which you have been taught, whether by word, or our epistle.
16 Now our LORD Jesus Christ himself, and God, even our Father, which has loved us, and has given us everlasting consolation and good hope through grace,
17 Comfort your hearts, and establish you in every good word and work.
1 Finally, brethren, pray for us, that the word of the LORD may have free course, and be glorified, even as it is with you [seen as the word of God, as it is in truth]:
2 And that we may be delivered from unreasonable [refusing to be moved from their positions of error] and wicked men [vilifying God's plan and work]: for all men have not faith.
3 But the LORD is faithful, who shall stablish you, and keep you from evil.
4 And we have confidence in the LORD touching you, that you both do and will do the things which we command you.
7 And the remnant of Jacob shall be in the midst of many people as a dew from the LORD, as the showers upon the grass, that tarries not for man, nor waits for the sons of men.
8 And the remnant of Jacob shall be among the Gentiles in the midst of many people as a lion among the beasts of the forest, as a young lion among the flocks of sheep: who, if he go through, both treads down, and tears in pieces, and none can deliver.
9 Your hand shall be lifted up upon your adversaries, and all your enemies shall be cut off.
10 And it shall come to pass in that day, says the LORD, that I will cut off your horses out of the midst of you, and I will destroy your chariots:
11 And I will cut off the cities of your land, and throw down all your strong holds:
12 And I will cut off witchcrafts out of your hand; and you shall have no more soothsayers:
13 Your graven images also will I cut off, and your standing images out of the midst of you; and you shall no more worship the work of your hands.
14 And I will pluck up your groves out of the midst of you: so will I destroy your cities.
15 And I will execute vengeance in anger and fury upon the heathen, such as they have not heard.
1 Hear you now what the LORD says; Arise, contend you before the mountains, and let the hills hear your voice.
2 Hear you, O mountains, the LORD's controversy, and you strong foundations of the earth: for the LORD has a controversy with his people, and he will plead with Israel.
3 O my people, what have I done unto you? and wherein have I wearied you? testify against me.
4 For I brought you up out of the land of Egypt, and redeemed you out of the house of servants; and I sent before you Moses, Aaron, and Miriam.
5 O my people, remember now what Balak king of Moab consulted, and what Balaam the son of Beor answered him from Shittim unto Gilgal [see Numbers 24:16 thru 25]; that you may know the righteousness of the LORD.
6 Wherewith shall I come before the LORD, and bow myself before the high God? shall I come before him with burnt offerings, with calves of a year old?
7 Will the LORD be pleased with thousands of rams, or with ten thousands of rivers of oil? shall I give my firstborn for my transgression, the fruit of my body for the sin of my soul?
8 He has shewed you, O man, what is good; and what does the LORD require of you, but to do justly, and to love mercy, and to walk humbly with your God?
9 The LORD's voice cries unto the city, and the man of wisdom shall see your name: hear you the rod, and who has appointed it.
10 Are there yet the treasures of wickedness in the house of the wicked, and the scant measure that is abominable?
11 Shall I count them pure with the wicked balances, and with the bag of deceitful weights?
12 For the rich men thereof are full of violence, and the inhabitants thereof have spoken lies, and their tongue is deceitful in their mouth.
13 Therefore also will I make you sick in smiting you, in making you desolate because of your sins.
14 You shall eat, but not be satisfied; and your casting down shall be in the midst of you; and you shall take hold, but shall not deliver; and that which you deliver will I give up to the sword.
15 You shall sow, but you shall not reap; you shall tread the olives, but you shall not anoint you with oil; and sweet wine, but shall not drink wine.
16 For the statutes of Omri [meaning, pupil of Jehovah – who further divided and did worse evil than all before him] are kept, and all the works of the house of Ahab, and you walk in their counsels; that I should make you a desolation, and the inhabitants thereof an hissing: therefore you shall bear the reproach of my people.
1 Woe is me! for I am as when they have gathered the summer fruits, as the grape-gleanings of the vintage: there is no cluster to eat: my soul desired the first-ripe fruit.
2 The good man is perished out of the earth: and there is none upright among men: they all lie in wait for blood; they hunt every man his brother with a net.
3 That they may do evil with both hands earnestly, the prince asks, and the judge asks for a reward; and the great man, he utters his mischievous desire: so they wrap it up.
4 The best of them is as a brier: the most upright is sharper than a thorn hedge: the day of your watchmen and your visitation comes; now shall be their perplexity.
5 Trust you not in a friend, put you not confidence in a guide: keep the doors of your mouth from her that lies in your bosom.
6 For the son dishonors the father, the daughter rises up against her mother, the daughter in law against her mother in law; a man's enemies are the men of his own house.
7 Therefore I will look unto the LORD; I will wait for the God of my salvation: my God will hear me.
8 Rejoice not against me, O mine enemy: when I fall, I shall arise; when I sit in darkness, the LORD shall be a light unto me.
9 I will bear the indignation of the LORD, because I have sinned against him, until he plead my cause, and execute judgment for me: he will bring me forth to the light, and I shall behold his righteousness.
10 Then she that is mine enemy shall see it, and shame shall cover her which said unto me, Where is the LORD your God? mine eyes shall behold her: now shall she be trodden down as the mire of the streets.
11 In the day that your walls are to be built, in that day shall the decree be far removed.
12 In that day also he shall come even to you from Assyria, and from the fortified cities, and from the fortress even to the river, and from sea to sea, and from mountain to mountain.
13 Notwithstanding the land shall be desolate because of them that dwell therein, for the fruit of their doings.
14 Feed your people with your rod, the flock of your heritage, which dwell solitarily in the wood, in the midst of Carmel: let them feed in Bashan and Gilead, as in the days of old.
15 According to the days of your coming out of the land of Egypt will I shew unto him marvelous things.
16 The nations shall see and be confounded at all their might: they shall lay their hand upon their mouth, their ears shall be deaf.
17 They shall lick the dust like a serpent, they shall move out of their holes like worms of the earth: they shall be afraid of the LORD our God, and shall fear because of you.
18 Who is a God like unto you, that pardons iniquity, and passes by the transgression of the remnant of his heritage? he retains not his anger for ever, because he delights in mercy.
19 He will turn again, he will have compassion upon us; he will subdue our iniquities; and you will cast all their sins into the depths of the sea.
20 You will perform the truth to Jacob, and the mercy to Abraham, which you have sworn unto our fathers from the days of old.