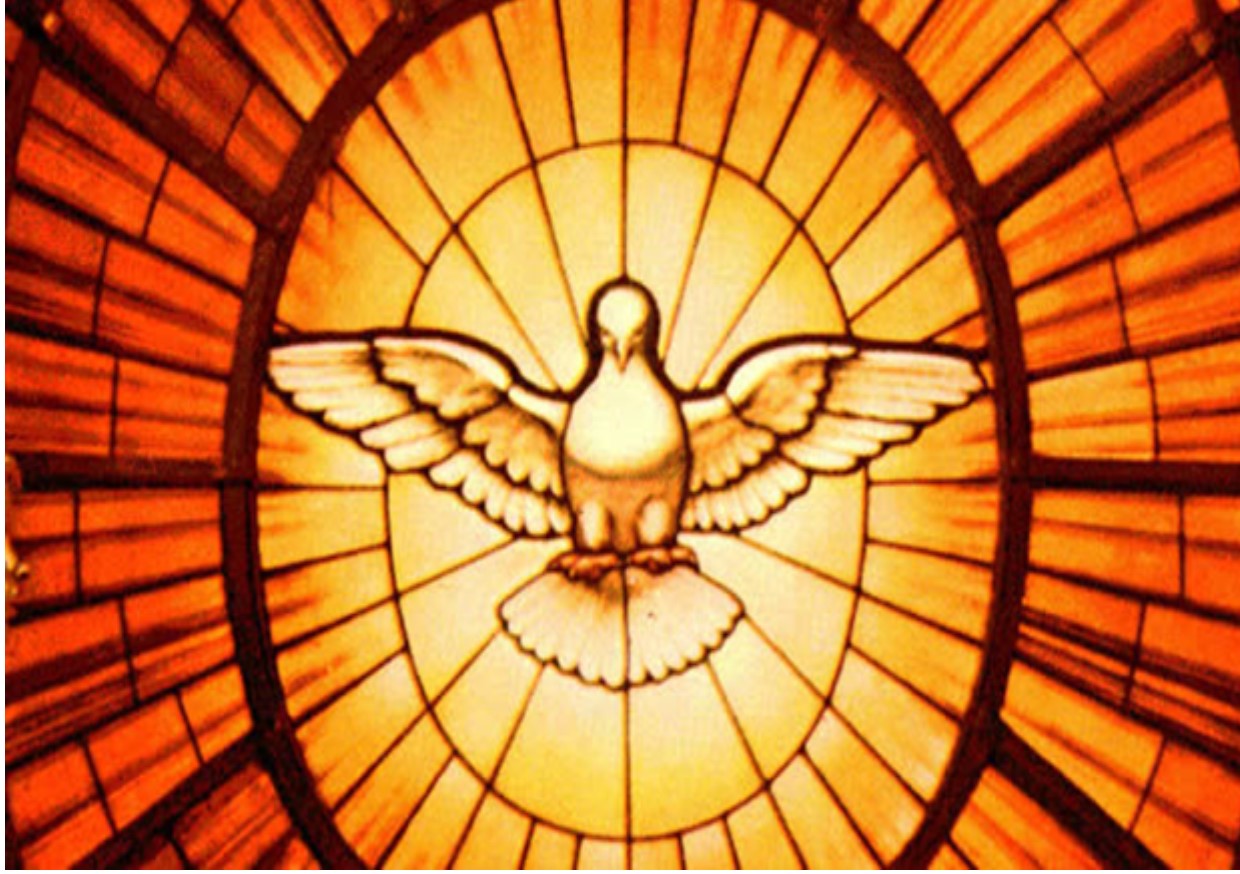 The kings of the earth set themselves, and the rulers take counsel together, against the LORD, and against his anointed
Continuing: to man it may seem God changes, when in reality it is His charter and plan to create man in His image and likeness that are unchangeable. The things that have changed are mere stones built upon a foundation, bringing man to the point of understanding and realization, experiences that produce a record, evidence which can be examined and validated in consistent repetition.
These are the idea we see in Psalms 102, a description of the creation, from the dust and ashes the world has become, man is enlightened by God's presence and changed, born again in His image and likeness.
1 Hear my prayer, O LORD, and let my cry come unto you.
2 Hide not your face from me in the day when I am in trouble; incline your ear unto me: in the day when I call answer me speedily.
3 For my days are consumed like smoke, and my bones are burned as an hearth [and we have become ashes].
4 My heart is smitten, and withered like grass; so that I forget to eat my bread.
5 By reason of the voice of my groaning my bones cleave to my skin.
6 I am like a pelican of the wilderness: I am like an owl of the desert.
7 I watch, and am as a sparrow alone upon the house top.
8 Mine enemies reproach me all the day; and they that are mad against me are sworn against me.
9 For I have eaten ashes like bread, and mingled my drink with weeping.
10 Because of your indignation and your wrath: for you have lifted me up, and cast me down.
11 My days are like a shadow that declines; and I am withered like grass.
12 But you, O LORD, shall endure for ever; and your remembrance unto all generations.
13 You shall arise, and have mercy upon Zion: for the time to favor her, yea, the set time, is come.
14 For your servants take pleasure in her stones [you will build us again upon your firm foundation, as your dwelling place], and favor the dust thereof.
15 So the heathen shall fear the name of the LORD, and all the kings of the earth your glory.
16 When the LORD shall build up Zion, he shall appear in his glory [as the light of the new day].
17 He will regard the prayer of the destitute, and not despise their prayer.
18 This shall be written for the generation to come: and the people which shall be created shall praise the LORD.
19 For he has looked down from the height of his sanctuary; from heaven did the LORD behold the earth;
20 To hear the groaning of the prisoner; to loose those that are appointed to death;
21 To declare the name of the LORD in Zion, and his praise in Jerusalem;
22 When the people are gathered together, and the kingdoms, to serve the LORD [then shall their strength return and they shall rise].
23 He weakened my strength in the way; he shortened my days.
24 I said, O my God, take me not away in the midst of my days: your years are throughout all generations.
25 Of old have you laid the foundation of the earth: and the heavens are the work of your hands.
26 They shall perish, but you shall endure: yea, all of them shall wax old like a garment; as a vesture shall you change them, and they shall be changed:
27 But you are the same, and your years shall have no end.
28 The children of your servants shall continue, and their seed shall be established before you.

Verses 25 thru 27 above are quoted in Hebrews 1:10 thru 12, a chapter that begins by telling of the LORD speaking in this last instance, through His son, to those who will become His new creation, His children, and heirs of salvation. Hebrews 2:2 Therefore we ought to give the more earnest heed to the things which we have heard, lest at any time we should let them slip. 2 For if the word spoken by angels was steadfast, and every transgression and disobedience received a just recompense of reward; 3 How shall we escape, if we neglect so great salvation; which at the first began to be spoken by the LORD, and was confirmed unto us by them that heard him; 4 God also bearing them witness, both with signs and wonders, and with divers miracles, and gifts of the Holy Ghost, according to his own will?
1 God, who at sundry times and in divers manners spoke in time past unto the fathers by the prophets,
2 Has in these last days spoken unto us by his Son, whom he has appointed heir of all things, by whom also he made the worlds;
3 Who being the brightness of his glory, and the express image of his person, and upholding all things by the word of his power, when he had by himself purged our sins, sat down on the right hand of the Majesty on high:
4 Being made so much better than the angels, as he has by inheritance obtained a more excellent name than they.
5 For unto which of the angels said he at any time, You are my Son, this day have I begotten you? And again, I will be to him a Father, and he shall be to me a Son?
6 And again, when he brings in the first-begotten into the world, he says, And let all the angels of God worship him.
7 And of the angels he says, Who make his angels spirits, and his ministers a flame of fire.
8 But unto the Son he says, Your throne, O God, is for ever and ever: a scepter of righteousness is the scepter of your kingdom.
9 You have loved righteousness, and hated iniquity; therefore God, even your God, has anointed you with the oil of gladness above your fellows.
10 And, You, LORD, in the beginning have laid the foundation of the earth; and the heavens are the works of your hands:
11 They shall perish; but you remain; and they all shall wax old as does a garment;
12 And as a vesture shall you fold them up, and they shall be changed: but you are the same, and your years shall not fail.
13 But to which of the angels said he at any time, Sit on my right hand, until I make your enemies your footstool?
14 Are they not all ministering spirits, sent forth to minister for them who shall be heirs of salvation?
Friends, as we know, these angels are people among us speaking God's word, doing His will and ensuring the plan materializes. They are spoken of in Hebrews 13 after Hebrews 12 ends telling of the Son speaking, and shaking heaven and earth (as he is sitting on right hand of God until His enemies are made his footstool). 

25 See that you refuse not him that speaks. For if they escaped not who refused him that spoke on earth, much more shall not we escape, if we turn away from him that speaks from heaven:
26 Whose voice then shook the earth: but now he has promised, saying, Yet once more I shake not the earth only, but also heaven.
27 And this word, Yet once more, signifies the removing of those things that are shaken, as of things that are made, that those things which cannot be shaken may remain.
28 Wherefore we receiving a kingdom which cannot be moved, let us have grace, whereby we may serve God acceptably with reverence and godly fear:
29 For our God is a consuming fire.
1 Let brotherly love continue.
2 Be not forgetful to entertain strangers: for thereby some have entertained angels unawares.
3 Remember them that are in bonds, as bound with them; and them which suffer adversity, as being yourselves also in the body.
4 Marriage [joining in the body] is honorable in all, and the bed undefiled: but whoremongers [the unfaithful who have sold themselves, as did Esau – see Hebrews 12:16 & 17] and adulterers [those who have left God and joined with idols] God will judge.
5 Let your conversation be without covetousness [without lust for what isn't yours]; and be content with such things as you have: for he has said, I will never leave you, nor forsake you [therefore, we already have all we need].
6 So that we may boldly say, The LORD is my helper, and I will not fear what man shall do unto me.
7 Remember them which have the rule over you, who have spoken unto you the word of God: whose faith follow, considering the end of their conversation.
8 Jesus Christ the same yesterday, and to day [to light], and for ever.

Most believe the resurrection in this life isn't spoken of very often in the old testament. It is, but is only seen once we understand the resurrection is Christ in us; then and only then, we see clearly what we formerly saw as if through a glass, darkly (as if looking into the night, but not clearly until the sunrise).
9 For we know in part, and we prophesy in part [speak God's word without fully understand the message's depth].
10 But when that which is perfect is come, then that which is in part shall be done away.
11 When I was a child, I spoke as a child, I understood as a child, I thought as a child: but when I became a man, I put away childish things.
12 For now we see through a glass, darkly; but then face to face: now I know in part; but then shall I know even as also I am known.
13 And now abides faith, hope, charity, these three; but the greatest of these is charity [freely giving what has been given – delivering the word of God freely, as received].
The word above translated "perfect" is teleios, from the word telos, meaning the goal, as the point aimed for, the limit. Paul only uses teleios two other times in 1 Corinthians; first in 1 Corinthians 2:6 where he is telling of his speaking the hidden wisdom of God, (which we speak,) among the "perfect." These are those who have been raised into understanding, who have the mind of Christ.
4 And my speech and my preaching was not with enticing words of man's wisdom, but in demonstration of the Spirit and of power:
5 That your faith should not stand in the wisdom of men, but in the power of God.
6 Howbeit we speak wisdom among them that are perfect [teleios]: yet not the wisdom of this world, nor of the princes of this world, that come to naught:
7 But we speak the wisdom of God in a mystery, even the hidden wisdom, which God ordained before the world unto our glory:
8 Which none of the princes of this world knew: for had they known it, they would not have crucified the LORD of glory.
9 But as it is written, Eye has not seen, nor ear heard, neither have entered into the heart of man, the things which God has prepared for them that love him.
10 But God has revealed them unto us by his Spirit: for the Spirit searches all things, yea, the deep things of God.
11 For what man knows the things of a man, save the spirit of man which is in him? even so the things of God knows no man, but the Spirit of God.
12 Now we have received, not the spirit of the world, but the spirit which is of God; that we might know the things that are freely given to us of God.
13 Which things also we speak, not in the words which man's wisdom teaches, but which the Holy Ghost teaches; comparing spiritual things with spiritual.
14 But the natural man receives not the things of the Spirit of God: for they are foolishness unto him: neither can he know them, because they are spiritually discerned.
15 But he that is spiritual judges all things, yet he himself is judged of no man.
16 For who has known the mind of the LORD, that he may instruct him? but we have the mind of Christ.
The other use is in 1 Corinthians 14:20, rendered "man," as he is describing these hidden things (spoken) as tongues, of which he tells us in verse 22, [not understand the words] is a sign the person is an unbeliever. This rendering is the Spirit revealing that reaching this point of understanding is proof the new man has been created and has reached the mark at which he aimed.
The passage also tells of this lack of understanding revealing these unbeliever's hearts (their reprobate minds, without proof God is in them), because they think we are mad – until we prophesy. Paul is speaking of showing we are inspirited by God, the proof in our full understanding of His word.

19 Yet in the church I had rather speak five words with my understanding, that by my voice I might teach others also, than ten thousand words in an unknown tongue.
20 Brethren, be not children in understanding: howbeit in malice be you children, but in understanding be men [teleios – perfect].
21 In the law it is written, With men of other tongues and other lips will I speak unto this people; and yet for all that will they not hear me, says the LORD.
22 Wherefore tongues are for a sign, not to them that believe, but to them that believe not: but prophesying serves not for them that believe not, but for them which believe.
23 If therefore the whole church be come together into one place, and all speak with tongues, and there come in those that are unlearned, or unbelievers, will they not say that you are mad?
24 But if all prophesy, and there come in one that believes not, or one unlearned, he is convinced of all, he is judged of all:
25 And thus are the secrets of his heart made manifest; and so falling down on his face he will worship God, and report that God is in you of a truth.
We understand this is what Paul is speaking of in 2 Corinthians 4:3, as he again describes these truths being hidden as a sign of being lost. He then speaks of their blindness coming from the wisdom of men inspirited by the god of this world. These are the same points he makes in 1 Corinthians 2 above.
1 Therefore seeing we have this ministry, as we have received mercy, we faint not;
2 But have renounced the hidden things of dishonesty, not walking in craftiness, nor handling the word of God deceitfully; but by manifestation of the truth commending ourselves to every man's conscience in the sight of God.
3 But if our gospel be hid, it is hid to them that are lost:
4 In whom the god of this world has blinded the minds of them which believe not, lest the light of the glorious gospel of Christ, who is the image of God, should shine unto them.
5 For we preach not ourselves, but Christ Jesus the LORD; and ourselves your servants for Jesus' sake.
6 For God, who commanded the light to shine out of darkness, has shined in our hearts, to give the light of the knowledge of the glory of God in the face of Jesus Christ.
7 But we have this treasure in earthen vessels, that the excellency of the power may be of God, and not of us.
Friends, this full understand reveals God's presence in us, speaking His revelation. As we have often discussed, these men realizing it is God in us, receiving the word of God as His word, is the power that then works in them producing the mind of Christ and children of God, created in His (Our) image and likeness. Rejecting this word is the choice that condemns men to separation from God and everlasting darkness.
Again, we know this event is entering the presence of God, which is spoken of in Hebrews 6:20 as we are told to follow the forerunner who has entered before us. Understanding is the "confirmation" of the oath, which proof is (should be) the end of all stife.
16 For men verily swear by the greater: and an oath for confirmation is to them an end of all strife.
17 Wherein God, willing more abundantly to shew unto the heirs of promise the immutability of his counsel, confirmed it by an oath:
18 That by two immutable things, in which it was impossible for God to lie, we might have a strong consolation, who have fled for refuge to lay hold upon the hope set before us:
19 Which hope we have as an anchor of the soul, both sure and steadfast, and which entered into that within the veil;
20 Whither the forerunner is for us entered, even Jesus, made an high priest for ever after the order of Melchisedec.
1 For this Melchisedec, king of Salem, priest of the most high God, who met Abraham returning from the slaughter of the kings, and blessed him;
2 To whom also Abraham gave a tenth part of all; first being by interpretation King of righteousness, and after that also King of Salem, which is, King of peace;
3 Without father, without mother, without descent, having neither beginning of days, nor end of life; but made like unto the Son of God; abides a priest continually.
The word "confirmation" is bebaiosis, meaning to sure up, to make it firm. The following verse tells us of God willing to show His unchangeable (immutable) counsel, "confirmed" it with an oath. The word "confirmed" is the Greek word mesiteuo, a word only used this one time, meaning God sent an arbiter. 

The only other time bebaiosis is used is in Philippians 1:7 as Paul speaks of his defense and "confirmation" of the gospel. The following verse then tells of God bearing record (witness) of how greatly he longed for them in the bowels of Christ Jesus (Christ, Jehovah's Salvation speaking in him).

3 I thank my God upon every remembrance of you,
4 Always in every prayer of mine for you all making request with joy,
5 For your fellowship in the gospel from the first day until now;
6 Being confident of this very thing, that he which has begun a good work in you will perform it until the day of Jesus Christ [until He is raised in you]:
7 Even as it is meet [right] for me to think this of you all, because I have you in my heart; inasmuch as both in my bonds, and in the defence and confirmation [bebaiosis] of the gospel, you all are partakers of my grace.
8 For God is my record, how greatly I long after you all in the bowels of Jesus Christ.
9 And this I pray, that your love [charity] may abound yet more and more in knowledge and in all judgment;
10 That you may approve things that are excellent; that you may be sincere and without offence till the day of Christ.
11 Being filled with the fruits of righteousness, which are by Jesus Christ, unto the glory and praise of God.
12 But I would you should understand, brethren, that the things which happened unto me have fallen out rather unto the furtherance of the gospel;
13 So that my bonds in Christ are manifest in all the palace, and in all other places;
14 And many of the brethren in the LORD, waxing confident by my bonds, are much more bold to speak the word without fear.
As we have discussed, the two immutable promises are the LORD telling David He would raise from his seed one to sit on His thrown, and that He would raise up a priest in the order of Melchisedec. The oath is of the resurrection spoken of in Hebrews 11, for all those who have pleased God and believed He is God. "Hebrews 11:6 But without faith [believing it is Him] it is impossible to please [agree with] him: for he that comes to God must believe that he is, and that he is a rewarder of them that diligently seek him."
32 And what shall I more say? for the time would fail me to tell of Gedeon, and of Barak, and of Samson, and of Jephthae; of David also, and Samuel, and of the prophets:
33 Who through faith subdued kingdoms, wrought righteousness, obtained promises, stopped the mouths of lions.
34 Quenched the violence of fire, escaped the edge of the sword, out of weakness were made strong, waxed valiant in fight, turned to flight the armies of the aliens.
35 Women received their dead raised to life again: and others were tortured, not accepting deliverance; that they might obtain a better resurrection:
36 And others had trial of cruel mocking and scourging, yea, moreover of bonds and imprisonment:
37 They were stoned, they were sawn asunder, were tempted, were slain with the sword: they wandered about in sheepskins and goatskins; being destitute, afflicted, tormented;
38 (Of whom the world was not worthy:) they wandered in deserts, and in mountains, and in dens and caves of the earth.
39 And these all, having obtained a good report through faith, received not the promise [Christ rising in them as our king and priest]:
40 God having provided some better thing for us, that they without us should not be made perfect [perfected by revelation and understanding, through Christ in us, risen and raising us as kings and priests].

1 Ho, every one that thirsts, come you to the waters, and he that has no money; come you, buy, and eat; yea, come, buy wine and milk without money and without price.
2 Wherefore do you spend money for that which is not bread? and your labor for that which satisfies not? hearken diligently unto me, and eat you that which is good, and let your soul delight itself in fatness.
3 Incline your ear, and come unto me: hear, and your soul shall live; and I will make an everlasting covenant with you, even the sure mercies of David.
4 Behold, I have given him for a witness to the people, a leader and commander to the people.
5 Behold, you shall call a nation that you know not, and nations that knew not you shall run unto you because of the LORD your God, and for the Holy One of Israel; for he has glorified you.
6 Seek you the LORD while he may be found, call you upon him while he is near:
7 Let the wicked forsake his way, and the unrighteous man his thoughts: and let him return unto the LORD, and he will have mercy upon him; and to our God, for he will abundantly pardon.
8 For my thoughts are not your thoughts, neither are your ways my ways, says the LORD.
9 For as the heavens are higher than the earth, so are my ways higher than your ways, and my thoughts than your thoughts.
10 For as the rain comes down, and the snow from heaven, and returns not thither, but waters the earth, and makes it bring forth and bud, that it may give seed to the sower, and bread to the eater:
11 So shall my word be that goes forth out of my mouth: it shall not return unto me void, but it shall accomplish that which I please, and it shall prosper in the thing whereto I sent it.
12 For you shall go out with joy, and be led forth with peace: the mountains and the hills shall break forth before you into singing, and all the trees of the field shall clap their hands.
13 Instead of the thorn shall come up the fir tree, and instead of the brier shall come up the myrtle tree: and it shall be to the LORD for a name, for an everlasting sign that shall not be cut off.
1 The LORD said unto my LORD, Sit you at my right hand, until I make your enemies your footstool.
2 The LORD shall send the rod of your strength out of Zion: rule you in the midst of your enemies.
3 Your people shall be willing in the day of your power, in the beauties of holiness from the womb of the morning: you have the dew of your youth.
4 The LORD has sworn, and will not repent, You are a priest for ever after the order of Melchizedek.
5 The LORD at your right hand shall strike through kings in the day of his wrath.
6 He shall judge among the heathen, he shall fill the places with the dead bodies; he shall wound the heads over many countries.
7 He shall drink of the brook in the way: therefore shall he lift up the head.