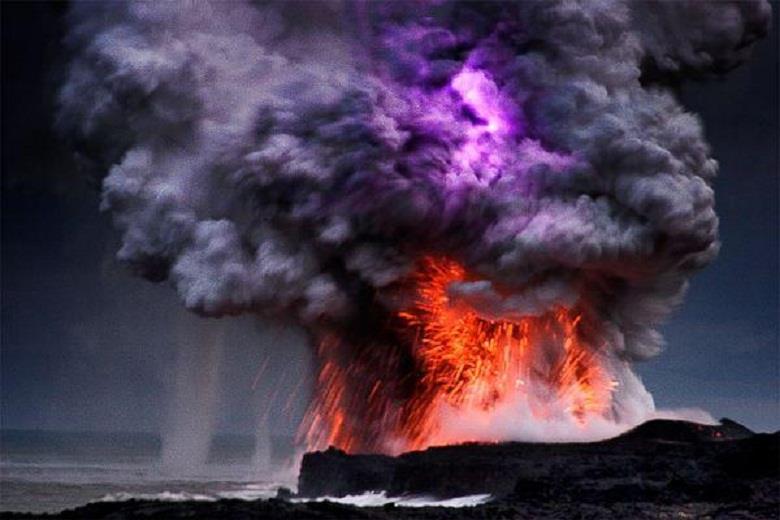 He that sits in the heavens shall laugh: the LORD shall have them in derision. Then shall He speak unto them in His wrath, and vex them in His sore displeasure.
Continuing: The above is telling of the LORD's voice in me (us) as His wrath and coming to His people who have become unable to understand His words. As we know from Isaiah 28, the only vexation is to understand the report, which is the LORD teaching His people morning by morning, precept upon precept, line upon line. In the prior post, we saw this in 1 Corinthians 14:21 as it quotes Isaiah 28:19 and then goes on to give the context that this inability to understand God's word is a sign of unbelief. In 2 Corinthians 4, we saw Paul describe those who were unable to understand the word of God (spoken through his gospel) as the lost, whose eyes were blinded by the god of this world (confusion), which hid understanding from them.
1 Woe to the crown of pride, to the drunkards of Ephraim, whose glorious beauty is a fading flower, which are on the head of the fat valleys of them that are overcome with wine!
2 Behold, the LORD has a mighty and strong one, which as a tempest of hail and a destroying storm, as a flood of mighty waters overflowing, shall cast down to the earth with the hand.
3 The crown of pride, the drunkards of Ephraim, shall be trodden under feet:
4 And the glorious beauty, which is on the head of the fat valley, shall be a fading flower, and as the hasty fruit before the summer; which when he that looks upon it sees, while it is yet in his hand he eats it up.
5 In that day shall the LORD of hosts be for a crown of glory, and for a diadem of beauty, unto the residue of his people,
6 And for a spirit of judgment to him that sits in judgment, and for strength to them that turn the battle to the gate.
7 But they also have erred through wine, and through strong drink are out of the way; the priest and the prophet have erred through strong drink, they are swallowed up of wine, they are out of the way through strong drink; they err in vision, they stumble in judgment.
8 For all tables are full of vomit and filthiness, so that there is no place clean.
9 Whom shall he teach knowledge? and whom shall he make to understand doctrine? them that are weaned from the milk, and drawn from the breasts.
10 For precept must be upon precept, precept upon precept; line upon line, line upon line; here a little, and there a little:
11 For with stammering lips and another tongue will he speak to this people.
12 To whom he said, This is the rest wherewith you may cause the weary to rest; and this is the refreshing: yet they would not hear.
13 But the word of the LORD was unto them precept upon precept, precept upon precept; line upon line, line upon line; here a little, and there a little; that they might go, and fall backward, and be broken, and snared, and taken.
14 Wherefore hear the word of the LORD, you scornful men, that rule this people which is in Jerusalem.
15 Because you have said, We have made a covenant with death, and with Sheol [the habitation of the dead – this world] are we at agreement; when the overflowing scourge shall pass through, it shall not come unto us: for we have made lies our refuge, and under falsehood have we hid ourselves:
16 Therefore thus says the LORD God, Behold, I lay in Zion for a foundation a stone, a tried stone, a precious corner stone, a sure foundation: he that believes shall not make haste.
17 Judgment also will I lay to the line, and righteousness to the plummet: and the hail shall sweep away the refuge of lies, and the waters shall overflow the hiding place.
18 And your covenant with death shall be disannulled, and your agreement with Sheol [the habitation of the dead – this world] shall not stand; when the overflowing scourge shall pass through, then you shall be trodden down by it.
19 From the time that it goes forth it shall take you: for morning by morning shall it pass over, by day and by night: and it shall be a vexation only to understand the report.
The word "derision" in the title, which is from Psalms 2:4 & 5, is the Hebrew word la'ag, meaning unintelligible. It is God's people becoming as drunken men who have lost all ability to understand, and His word became unintelligible. Psalms 2:5 tells us "then" will the LORD speak to them "in" His wrath, and the vexation, to His sore displeasure, shall be to "understand" the report.
The word describing these "stammering" lips is the Hebrew word la'eg, a word only used two times and is derived from la'ag, which is translated "derision" in Psalms 2:5. La'ag is used twice by Isaiah, first appearing in Isaiah 33:19 as "stammering," in describing these words the enemies of God's people, those who have spoiled and dealt treacherously, are unable to understand because they have made Him their enemy. These are the "hypocritical mockers" spoken of in Psalms 35:16, the only other time la'eg (mockers) is used; the same "hypocrites" (chaneph) spoken of in Isaiah 33:14. It is describing these enemies the LORD comes against, speaking His word as His wrath, destroying the lies they tell in His name and refuse to repent of, which words they are unable to understand. (Isaiah 42:25 Therefore He has poured upon him the fury of his anger, and the strength of battle: and it has set him on fire round about, yet he knew not; and it burned him, yet he laid it not to heart.)
1 Plead my cause, O LORD, with them that strive with me: fight against them that fight against me.
2 Take hold of shield and buckler, and stand up for mine help.
3 Draw out also the spear, and stop the way against them that persecute me: say unto my soul, I am your salvation.
4 Let them be confounded and put to shame that seek after my soul: let them be turned back and brought to confusion that devise my hurt.
5 Let them be as chaff before the wind: and let the angel of the LORD chase them.
6 Let their way be dark and slippery: and let the angel of the LORD persecute them.
7 For without cause have they hid for me their net in a pit, which without cause they have digged for my soul.
8 Let destruction come upon him at unawares; and let his net that he has hid catch himself: into that very destruction let him fall.
9 And my soul shall be joyful in the LORD: it shall rejoice in his salvation.
10 All my bones shall say, LORD, who is like unto you, which delivers the poor from him that is too strong for him, yea, the poor and the needy from him that spoiled him?
11 False witnesses did rise up; they laid to my charge things that I knew not.
12 They rewarded me evil for good to the spoiling of my soul.
13 But as for me, when they were sick, my clothing was sackcloth: I humbled my soul with fasting; and my prayer returned into mine own bosom.
14 I behaved myself as though he had been my friend or brother: I bowed down heavily, as one that mourns for his mother.
15 But in mine adversity they rejoiced, and gathered themselves together: yea, the abjects [the slanderers and defamers] gathered themselves together against me, and I knew it not; they did tear me, and ceased not:
16 With hypocritical [chaneph] mockers [la'eg] in feasts, they gnashed upon me with their teeth.
17 LORD, how long will you look on? rescue my soul from their destructions, my darling from the lions.
18 I will give you thanks in the great congregation: I will praise you among much people.
19 Let not them that are mine enemies wrongfully rejoice over me: neither let them wink with the eye that hate me without a cause.
20 For they speak not peace: but they devise deceitful matters against them that are quiet in the land.
21 Yea, they opened their mouth wide against me [as whales to swallow up the prey], and said, Aha, aha, our eye has seen it.
22 This you have seen, O LORD: keep not silence: O LORD, be not far from me.
23 Stir up yourself, and awake to my judgment, even unto my cause, my God and my LORD.
24 Judge me, O LORD my God, according to your righteousness; and let them not rejoice over me.
25 Let them not say in their hearts, Ah, so would we have it: let them not say, We have swallowed him up.
26 Let them be ashamed and brought to confusion together that rejoice at mine hurt: let them be clothed with shame and dishonor that magnify themselves against me.
27 Let them shout for joy, and be glad, that favor my righteous cause: yea, let them say continually, Let the LORD be magnified, which has pleasure in the prosperity of his servant.
28 And my tongue shall speak of your righteousness and of your praise all the day long.
1 Woe to you that spoiled, and you were not spoiled; and dealt treacherously, and they dealt not treacherously with you! when you shall cease to spoil, you shall be spoiled; and when you shall make an end to deal treacherously, they shall deal treacherously with you.
2 O LORD, be gracious unto us; we have waited for you: be you their arm every morning, our salvation also in the time of trouble.
3 At the noise of the tumult the people fled; at the lifting up of yourself the nations were scattered.
4 And your spoil shall be gathered like the gathering of the caterpillar: as the running to and fro of locusts shall he run upon them.
5 The LORD is exalted; for he dwells on high: he has filled Zion with judgment and righteousness.
6 And wisdom and knowledge shall be the stability of your times, and strength of salvation: the fear of the LORD is his treasure.
7 Behold, their valiant ones shall cry without: the ambassadors of peace shall weep bitterly.
8 The highways lie waste, the wayfaring man ceases: he has broken the covenant, he has despised the cities, he regards no man.
9 The earth mourns and languishes: Lebanon is ashamed and hewn down: Sharon is like a wilderness; and Bashan and Carmel shake off their fruits.
10 Now will I rise, says the LORD; now will I be exalted; now will I lift up myself.
11 You shall conceive chaff, you shall bring forth stubble: your breath, as fire, shall devour you.
12 And the people shall be as the burnings of lime: as thorns cut up shall they be burned in the fire.
13 Hear, you that are far off, what I have done; and, you that are near, acknowledge my might.
14 The sinners in Zion are afraid; fearfulness has surprised the hypocrites [chaneph]. Who among us shall dwell with the devouring fire? who among us shall dwell with everlasting burnings?
15 He that walks righteously, and speaks uprightly; he that despises the gain of oppressions, that shakes his hands from holding of bribes, that stops his ears from hearing of blood, and shuts his eyes from seeing evil;
16 He shall dwell on high: his place of defense shall be the munitions of rocks: bread shall be given him; his waters shall be sure [this word of God flowing as it did from the Rock].
17 Your eyes shall see the king in his beauty: they shall behold the land that is very far off.
18 Your heart shall meditate terror. Where is the scribe? where is the receiver? where is he that counted the towers?
19 You shall not see a fierce people [just mentioned in the prior verse – the hirelings who have fled as locust at the sun rise], a people of a deeper speech than you can perceive; of a stammering [la'ag] tongue, that you can not understand.
20 Look upon Zion, the city of our solemnities: your eyes shall see Jerusalem a quiet habitation, a tabernacle that shall not be taken down; not one of the stakes thereof shall ever be removed, neither shall any of the cords thereof be broken.
21 But there the glorious LORD will be unto us a place of broad rivers and streams; wherein shall go no galley with oars, neither shall gallant ship pass thereby.
22 For the LORD is our judge, the LORD is our lawgiver, the LORD is our king; he will save us.
23 Your tacklings are loosed; they could not well strengthen their mast, they could not spread the sail: then is the prey of a great spoil divided; the lame [those who had been deficient in understanding] take the prey.
24 And the inhabitant shall not say, I am sick: the people that dwell therein shall be forgiven their iniquity.
The "fierce people," are those who came upon God's people and spoiled them, whose language and ways were foreign, who like them God's people then became. This unfaithfulness (apostasy) is the condition of God's people who have become unable to understand their original language, God's TRUTH. They instead now speak with the tongue of the enemies of God, lies; damnable heresies, even denying the LORD who bought them.
The "fierce people" spoken of in verse 19 above are those the LORD speaks of in Deuteronomy 28:50, who are the curse that comes upon God's people when they refuse to listen any longer to His voice.
45 Moreover all these curses shall come upon you, and shall pursue you, and overtake you, till you be destroyed; because you hearkened not unto the voice of the LORD your God, to keep his commandments and his statutes which he commanded you:
46 And they shall be upon you for a sign and for a wonder, and upon your seed for ever.
47 Because you served not the LORD your God with joyfulness, and with gladness of heart, for the abundance of all things;
48 Therefore shall you serve your enemies which the LORD shall send against you, in hunger, and in thirst, and in nakedness, and in want of all things: and he shall put a yoke of iron upon your neck, until he [the enemy] has destroyed you.
49 The LORD shall bring a nation against you from far, from the end of the earth, as swift as the eagle flies; a nation whose tongue you shall not understand;
50 A nation of fierce countenance, which shall not regard the person of the old, nor shew favor to the young:
51 And he shall eat the fruit of your cattle, and the fruit of your land, until you be destroyed: which also shall not leave you either corn, wine, or oil, or the increase of your kine, or flocks of your sheep, until he have destroyed you.
52 And he shall besiege you in all your gates, until your high and fenced walls come down, wherein you trusted, throughout all your land: and he shall besiege you in all your gates throughout all your land, which the LORD your God has given you.
The wall coming down is what is spoken of in Ezekiel 13, which the false prophets have built, wherein all God's people now trust. What they don't see is the wall was to keep God out and them captive within with His enemies.
1 And the word of the LORD came unto me, saying,
2 Son of man, prophesy against the prophets of Israel that prophesy, and say you unto them that prophesy out of their own hearts, Hear you the word of the LORD;
3 Thus says the LORD God; Woe unto the foolish prophets, that follow their own spirit, and have seen nothing!
4 O Israel, your prophets are like the foxes in the deserts.
5 You have not gone up into the gaps, neither made up the hedge for the house of Israel to stand in the battle in the day of the LORD.
6 They have seen vanity and lying divination, saying, The LORD says: and the LORD has not sent them: and they have made others to hope that they would confirm the word.
7 Have you not seen a vain vision, and have you not spoken a lying divination, whereas you say, The LORD says it; albeit I have not spoken?
8 Therefore thus says the LORD God; Because you have spoken vanity, and seen lies, therefore, behold, I am against you, says the LORD God.
9 And mine hand shall be upon the prophets that see vanity, and that divine lies: they shall not be in the assembly of my people, neither shall they be written in the writing of the house of Israel, neither shall they enter into the land of Israel; and you shall know that I am the LORD God.
10 Because, even because they have seduced my people, saying, Peace; and there was no peace; and one built up a wall, and, lo, others daubed it with untempered morter:
11 Say unto them which daub it with untempered morter, that it shall fall: there shall be an overflowing shower; and you, O great hailstones, shall fall; and a stormy wind shall rend it.
12 Lo, when the wall is fallen, shall it not be said unto you, Where is the daubing wherewith you have daubed it?
13 Therefore thus says the LORD God; I will even rend it with a stormy wind in my fury; and there shall be an overflowing shower in mine anger, and great hailstones in my fury to consume it.
14 So will I break down the wall that you have daubed with untempered morter, and bring it down to the ground, so that the foundation thereof shall be discovered, and it shall fall, and you shall be consumed in the midst thereof: and you shall know that I am the LORD.
15 Thus will I accomplish my wrath upon the wall, and upon them that have daubed it with untempered morter, and will say unto you, The wall is no more, neither they that daubed it;
16 To wit, the prophets of Israel which prophesy concerning Jerusalem, and which see visions of peace for her, and there is no peace, says the LORD God.
17 Likewise, you son of man, set your face against the daughters of your people, which prophesy out of their own heart; and prophesy you against them,
18 And say, Thus says the LORD God; Woe to the women that sew pillows to all armholes, and make kerchiefs upon the head of every stature to hunt souls! Will you hunt the souls of my people, and will you save the souls alive that come unto you?
19 And will you pollute me among my people for handfuls of barley and for pieces of bread, to slay the souls that should not die, and to save the souls alive that should not live, by your lying to my people that hear your lies?
20 Wherefore thus says the LORD God; Behold, I am against your pillows, wherewith you there hunt the souls to make them fly, and I will tear them from your arms, and will let the souls go, even the souls that you hunt to make them fly.
21 Your kerchiefs also will I tear, and deliver my people out of your hand, and they shall be no more in your hand to be hunted; and you shall know that I am the LORD.
22 Because with lies you have made the heart of the righteous sad, whom I have not made sad; and strengthened the hands of the wicked, that he should not return from his wicked way, by promising him life:
23 Therefore you shall see no more vanity, nor divine divinations: for I will deliver my people out of your hand: and you shall know that I am the LORD.
Because we have listened, followed and patiently waited for the LORD to reveal the meaning, we understand the word of God. When the above speaks of the false prophets as women who sew pillows to all armholes we know He is speaking of them covering His arm to hide His work. We likewise understand when He says they make kerchiefs upon the head of every stature to hunt souls, they are covering His head for the same reason, to hid his face (presence) from His people. The reason is, these men are hunting souls to make them fly, meaning to make men believe and remain in denial of His presence, waiting for the lie of a rapture off the planet, to "strengthened the hands of the wicked."
This wall is the same as we are told in Ezekiel 38:20 falls at the destruction of Gog and Magog, which we've discussed in detail in the post on July 1st of this year, titled: "For I will give you a mouth and wisdom, which all your adversaries shall not be able to gainsay nor resist." Therein we saw these false prophets are Gog, and the land they have created is Magog. (That post, which I recommend reading again, is most easily found at www.wordxp.com )
14 Therefore, son of man, prophesy and say unto Gog, Thus says the LORD God; In that day when my people of Israel dwell safely, shall you not know it?
15 And you shall come from your place out of the north parts, you, and many people with you, all of them riding upon horses, a great company, and a mighty army:
16 And you shall come up against my people of Israel, as a cloud to cover the land; it shall be in the latter days, and I will bring you against my land, that the heathen may know me, when I shall be sanctified in you, O Gog, before their eyes.
17 Thus says the LORD God; Are you he of whom I have spoken in old time by my servants the prophets of Israel, which prophesied in those days many years that I would bring you against them?
18 And it shall come to pass at the same time when Gog shall come against the land of Israel, says the LORD God, that my fury shall come up in my face.
19 For in my jealousy and in the fire of my wrath have I spoken, Surely in that day there shall be a great shaking in the land of Israel;
20 So that the fishes of the sea, and the fowls of the heaven, and the beasts of the field, and all creeping things that creep upon the earth, and all the men that are upon the face of the earth, shall shake at my presence, and the mountains shall be thrown down, and the steep places shall fall, and every wall shall fall to the ground.
21 And I will call for a sword against him throughout all my mountains, saith the LORD God: every man's sword shall be against his brother.
22 And I will plead against him with pestilence and with blood; and I will rain upon him, and upon his bands, and upon the many people that are with him, an overflowing rain, and great hailstones, fire, and brimstone.
23 Thus will I magnify myself, and sanctify myself; and I will be known in the eyes of many nations, and they shall know that I am the LORD.
When the LORD says in verse 17 above these men are those He has spoken of in old time by the prophets, He is referring to Deuteronomy 28:49 & 50 and Isaiah 33:19. The word used in Deuteronomy 28:50, rendered "fierce" is 'az, the same word used in Isaiah 56:11 to describe these shepherds who cannot understand, as blind watchmen and "greedy" dogs who never have enough, who drink themselves into drunkenness.
1 Thus says the LORD, Keep you judgment, and do justice: for my salvation is near to come, and my righteousness to be revealed.
2 Blessed is the man that does this, and the son of man that lays hold on it; that keeps the Sabbath from polluting it, and keeps his hand from doing any evil.
3 Neither let the son of the stranger, that has joined himself to the LORD, speak, saying, The LORD has utterly separated me from his people: neither let the eunuch [those who have kept themselves from joining with the unfaithful women, who are these false prophets who have left God for idols, ideas they have created] say, Behold, I am a dry tree.
4 For thus says the LORD unto the eunuchs that keep my Sabbaths, and choose the things that please me, and take hold of my covenant;
5 Even unto them will I give in mine house and within my walls a place and a name better than of sons and of daughters: I will give them an everlasting name, that shall not be cut off.
6 Also the sons of the stranger, that join themselves to the LORD, to serve him, and to love the name of the LORD, to be his servants, every one that keeps the Sabbath from polluting it, and taketh hold of my covenant;
7 Even them will I bring to my holy mountain, and make them joyful in my house of prayer: their burnt offerings and their sacrifices shall be accepted upon mine altar; for mine house shall be called an house of prayer for all people.
8 The LORD God, which gathers the outcasts of Israel says, Yet will I gather others to him, beside those that are gathered unto him.
9 All you beasts of the field, come to devour, yea, all you beasts in the forest.
10 His watchmen are blind: they are all ignorant, they are all dumb dogs, they cannot bark; sleeping, lying down, loving to slumber.
11 Yea, they are greedy dogs which can never have enough, and they are shepherds that cannot understand: they all look to their own way, every one for his gain, from his quarter.
12 Come you, say they, I will fetch wine, and we will fill ourselves with strong drink; and to morrow shall be as this day, and much more abundant.
1 The righteous perish [are un-joined from these wicked men], and no man lays it to heart: and merciful men are taken away, none considering that the righteous is taken away from the evil to come.
2 He shall enter into peace: they shall rest in their beds, each one walking in his uprightness.
3 But draw near hither, you sons of the sorceress, the seed of the adulterer and the whore.
4 Against whom do you sport yourselves? against whom make you a wide mouth, and draw out the tongue? are you not children of transgression, a seed of falsehood.
5 Enflaming yourselves with idols under every green tree, slaying the children in the valleys under the clifts of the rocks?
6 Among the smooth stones of the stream is your portion; they, they are your lot: even to them have you poured a drink offering, you have offered a meat offering. Should I receive comfort in these?
7 Upon a lofty and high mountain have you set your bed: even there went you up to offer sacrifice.
8 Behind the doors also and the posts have you set up your remembrance: for you have discovered yourself to another than me, and are gone up; you have enlarged your bed, and made you a covenant with them; you loved their bed where you saw it.
9 And you went to the king with ointment, and did increase your perfumes, and did send your messengers far off, and did debase yourself even unto Sheol.
10 You are wearied in the greatness of your way; yet said you not, There is no hope: you have found the life of your hand; therefore you were not grieved.
11 And of whom have you been afraid or feared, that you have lied, and have not remembered me, nor laid it to your heart? have not I held my peace even of old, and you feared me not?
12 I will declare your righteousness, and your works; for they shall not profit you.
13 When you cry, let your companies deliver you; but the wind shall carry them all away; vanity shall take them: but he that puts his trust in me shall possess the land, and shall inherit my holy mountain;
14 And shall say, Cast you up, cast you up, prepare the way, take up the stumbling-block out of the way of my people.
15 For thus says the high and lofty One that inhabits eternity, whose name is Holy; I dwell in the high and holy place, with him also that is of a contrite and humble spirit, to revive the spirit of the humble, and to revive the heart of the contrite ones.
16 For I will not contend for ever, neither will I be always wroth: for the spirit should fail before me, and the souls which I have made.
17 For the iniquity of his covetousness was I wroth, and smote him: I hid me, and was wroth, and he went on forwardly [twisting and perverting truth] in the way of his heart.
18 I have seen his ways, and will heal him: I will lead him also, and restore comforts unto him and to his mourners.
19 I create the fruit of the lips; Peace, peace to him that is far off, and to him that is near, says the LORD; and I will heal him.
20 But the wicked are like the troubled sea, when it cannot rest, whose waters cast up mire and dirt.
21 There is no peace, says my God, to the wicked.
6 In my distress I called upon the LORD, and cried unto my God: he heard my voice out of his temple, and my cry came before him, even into his ears.
7 Then the earth shook and trembled; the foundations also of the hills moved and were shaken, because he was wroth.
8 There went up a smoke out of his nostrils, and fire out of his mouth devoured: coals were kindled by it.
9 He bowed the heavens also, and came down: and darkness was under his feet.
10 And he rode upon a cherub, and did fly: yea, he did fly upon the wings of the wind.
11 He made darkness his secret place; his pavilion round about him were dark waters and thick clouds of the skies.
12 At the brightness that was before him his thick clouds passed, hail stones and coals of fire.
13 The LORD also thundered in the heavens, and the Highest gave his voice; hail stones and coals of fire.
14 Yea, he sent out his arrows, and scattered them; and he shot out lightning, and discomfited them.
15 Then the channels of waters were seen, and the foundations of the world were discovered at your rebuke, O LORD, at the blast of the breath of your nostrils.
16 He sent from above, he took me, he drew me [pulled me] out of many waters.
17 He delivered me from my strong enemy ['az], and from them which hated me: for they were too strong for me.
18 They prevented me in the day of my calamity: but the LORD was my stay [confirmed me].
19 He brought me forth also into a large place; he delivered me, because he delighted in me.
20 The LORD rewarded me according to my righteousness; according to the cleanness of my hands has he recompensed me.
21 For I have kept the ways of the LORD, and have not wickedly departed from my God.