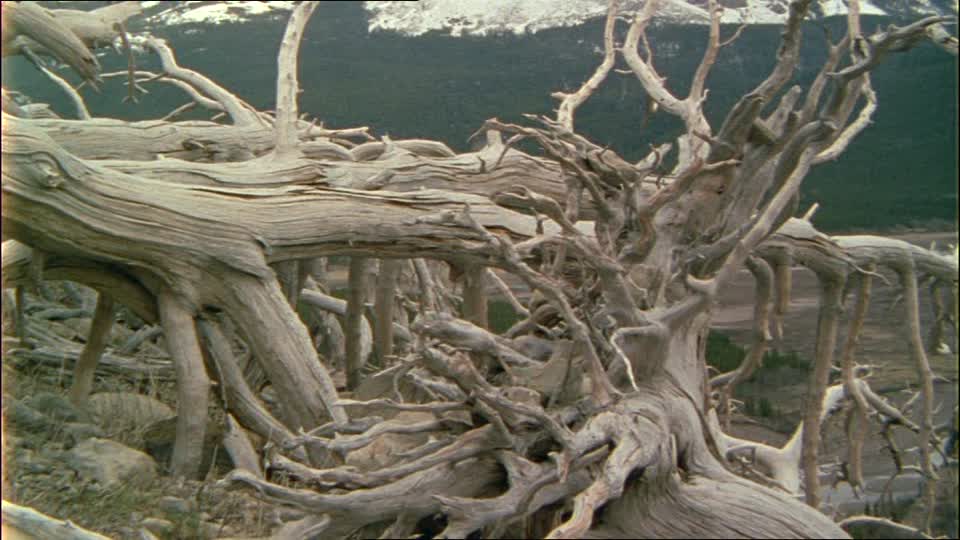 As for God, His way is perfect: the word of the LORD is tried: He is a buckler to all those that trust in Him.
Continuing: The passage above appears identically is both 2 Samuel 22:31 and in Psalms 18:30, each spoken by David as he describes the LORD delivering Him and in doing teaching his hand to war. We see both of these are by His word which is "tried," and then trusting Him He becomes our shield in the battle. The word above rendered "buckler" is magen, meaning a shield, and figuratively a defense. David later uses the same word to tell of the LORD giving him the "shield" of salvation.
16 He sent from above, he took me, he drew me [pulled me] out of many waters.
17 He delivered me from my strong enemy, and from them which hated me: for they were too strong for me.
18 They prevented me in the day of my calamity: but the LORD was my stay [He confirmed me].
19 He brought me forth also into a large place; he delivered me, because he delighted in me.
20 The LORD rewarded me according to my righteousness; according to the cleanness of my hands has he recompensed me.
21 For I have kept the ways of the LORD, and have not wickedly departed from my God.
22 For all his judgments were before me, and I did not put away his statutes from me.
23 I was also upright before him, and I kept myself from mine iniquity.
24 Therefore has the LORD recompensed me according to my righteousness, according to the cleanness of my hands in his eyesight.
25 With the merciful you will shew yourself merciful; with an upright man you will shew yourself upright;
26 With the pure you will shew yourself pure; and with the forward [those who twist truth – lie] you will shew yourself forward [The LORD will send them into strong delusion].
27 For you will save the afflicted people; but will bring down high looks.
28 For you will light my candle: the LORD my God will enlighten my darkness.
29 For by you I have run through a troop; and by my God have I leaped over a wall.
30 As for God, his way is perfect: the word of the LORD is tried [tsaraph]: he is a buckler [magen] to all those that trust in him.
31 For who is God save the LORD? or who is a rock save our God?
32 It is God that girds [prepares me for the battle] me with strength, and makes my way perfect.
33 He makes my feet like hinds' feet, and sets me upon my high places.
34 He teaches my hands to war, so that a bow of steel is broken by mine arms.
35 You have also given me the shield [magen] of your salvation: and your right hand has held me up, and your gentleness has made me great.
36 You have enlarged my steps under me, that my feet did not slip.
37 I have pursued mine enemies, and overtaken them: neither did I turn again till they were consumed.
38 I have wounded them that they were not able to rise: they are fallen under my feet.
39 For you have girded me with strength unto the battle: you have subdued under me those that rose up against me.
40 You have also given me the necks of mine enemies; that I might destroy them that hate me.
41 They cried, but there was none to save them: even unto the LORD, but he answered them not.
42 Then did I beat them small as the dust before the wind: I did cast them out as the dirt in the streets.
43 You have delivered me from the strivings of the people; and you have made me the head of the heathen: a people whom I have not known shall serve me.
44 As soon as they hear of me, they shall obey me: the strangers shall submit themselves unto me.
45 The strangers shall fade away, and be afraid out of their close places.
46 The LORD lives; and blessed be my rock; and let the God of my salvation be exalted.
47 It is God that avenges me, and subdues the people under me.
48 He delivers me from mine enemies: yea, you lifts me up above those that rise up against me: you have delivered me from the violent man.
49 Therefore will I give thanks unto you, O LORD, among the heathen, and sing praises unto your name.
50 Great deliverance gives he to his king; and shews mercy to his anointed, to David, and to his seed for evermore.
The Hebrew word tsaraph, meaning to fuse, (as in fusing metal together into a shield), therefore used of a refiner, is above in Psalms 18:30 rendered "tried." As we saw in the prior post, the false prophets attempt to mimic (as they mock) God's work; they reject Him and seek to supplant and improve upon the authentic. In this case these are those spoken of by Jeremiah as he first describes the genuine work of the LORD and contrasts it against the darkness of the founders' imitations.
1 Hear you the word which the LORD speaks unto you, O house of Israel:
2 Thus says the LORD, Learn not the way of the heathen [these men who don't know God], and be not dismayed at the signs of heaven [in this rightly divided word of God]; for the heathen are dismayed at them.
3 For the customs of the people are vain: for one cuts a tree out of the forest, the work of the hands of the workman, with the axe.
4 They deck it with silver and with gold; they fasten it with nails and with hammers, that it move not.
5 They are upright as the palm tree, but speak not: they must need [to] be borne, because they cannot go. Be not afraid of them; for they cannot do evil, neither also is it in them to do good.
6 Forasmuch as there is none like unto you, O LORD; you are great, and your name is great in might.
7 Who would not fear you, O King of nations? for to you does it appertain [it is meant for – it befits]: forasmuch as among all the wise men of the nations, and in all their kingdoms, there is none like unto you.
8 But they are altogether brutish and foolish: the stock is a doctrine of vanities.
9 Silver spread into plates is brought from Tarshish, and gold from Uphaz, the work of the workman, and of the hands of the founder [tsaraph]: blue and purple is their clothing: they are all the work of cunning men.
10 But the LORD is the true God, he is the living God, and an everlasting king: at his wrath the earth shall tremble, and the nations shall not be able to abide his indignation.
11 Thus shall you say unto them, The gods that have not made the heavens and the earth, even they shall perish from the earth, and from under these heavens.
12 He has made the earth by his power, he has established the world by his wisdom, and has stretched out the heavens by his discretion.
13 When he utters his voice, there is a multitude of waters in the heavens, and he causes the vapors to ascend from the ends of the earth; he makes lightning with rain, and brings forth the wind out of his treasures.
14 Every man is brutish in his knowledge: every founder [tsaraph] is confounded by the graven image: for his molten image is falsehood, and there is no breath [life] in them.
15 They are vanity, and the work of errors: in the time of their visitation they shall perish.
16 The portion of Jacob [those still wrestling with God, deficient in knowledge and thereby unaware it is Him, even though seeing Him face to face] is not like them: for he is the former of all things; and Israel [those who will rule and with/by God in them] is the rod [the scepter of Numbers 24:17 I shall see him, but not now: I shall behold him, but not nigh: there shall come a Star out of Jacob, and a Scepter shall rise out of Israel] of his inheritance: The LORD of hosts is his name.
17 Gather up your wares out of the land, O inhabitant of the fortress.
18 For thus says the LORD, Behold, I will sling out the inhabitants of the land at this once, and will distress them, that they may find it so.
19 Woe is me for my hurt! my wound is grievous; but I said, Truly this is a grief, and I must bear it.
20 My tabernacle is spoiled, and all my cords are broken: my children are gone forth of me, and they are not: there is none to stretch forth my tent any more, and to set up my curtains.
21 For the pastors are become brutish, and have not sought the LORD: therefore they shall not prosper, and all their flocks shall be scattered.
22 Behold, the noise of the bruit is come, and a great commotion out of the north country, to make the cities of Judah desolate, and a den of dragons [and so it is this day].
23 O LORD, I know that the way of man is not in himself: it is not in man that walks to direct his steps.
24 O LORD, correct me, but with judgment; not in your anger, lest you bring me to nothing.
25 Pour out your fury upon the heathen that know you not, and upon the families that call not on your name: for they have eaten up Jacob, and devoured him, and consumed him, and have made his habitation desolate [as it is this day].
Isaiah 48 begins by speaking to those calling themselves Israel, who came out of the waters of Judah. It is speaking of Israel leaving the place from where flowed the word of God directly from Him. It is speaking of when their king set up idols in God's place, telling God's people these are their gods, to keep them from going to Jerusalem. This is spoken of by Joel in Joel 3 as he first speaks of church and civil governments (the sun and the moon) and all God's people (the stars) withdrawing their shining [no light in them because they no longer spoke according to this word – Isaiah 8:20]. These are darkness that is the effect of the same cause, no longer going to hear God where He is found. Joel tells of the return to (New) Jerusalem, when the rivers of Judah again flow with waters, and the fountain shall come from the house of the LORD, and shall water the valley of Shittim.
The word name Shittim means sticks of wood, and here it is referring to the Hebrew word shatach and its rendering as "spread" in Jeremiah 8:2. There it tells of the dead bones (as sticks) "spread" before the same sun, moon and stars, as the LORD questions if they will return to Him. The event is what we later know is spoken of in Ezekiel 37, when the son of man is commanded to prophesy to the dead bones that fill the same valley. All of these are speaking of now, the same return and rising.
He that has an ear, let him hear what the Spirit says.
1 For, behold, in those days, and in that time, when I shall bring again the captivity of Judah and Jerusalem,
2 I will also gather all nations, and will bring them down into the valley of Jehoshaphat, and will plead with them there for my people and for my heritage Israel, whom they have scattered among the nations, and parted my land.
3 And they have cast lots for my people; and have given a boy for an harlot, and sold a girl for wine, that they might drink.
4 Yea, and what have you to do with me, O Tyre [false rock], and Zidon [those who hunt souls], and all the coasts of Palestine [you who wallow in the dust and mire, as dogs returning to your vomit]? will you render me a recompense? and if you recompense me, swiftly and speedily will I return your recompense upon your own head;
5 Because you have taken my silver and my gold, and have carried into your temples my goodly pleasant things:
6 The children also of Judah and the children of Jerusalem have you sold unto the Grecians, that you might remove them far from their border.
7 Behold, I will raise them out of the place whither you have sold them, and will return your recompense upon your own head:
8 And I will sell your sons and your daughters into the hand of the children of Judah, and they shall sell them to the Sabeans [those who are made perfect], to a people far off: for the LORD has spoken it.
9 Proclaim you this among the Gentiles [those who don't know God]; Prepare war, wake up the mighty men, let all the men of war draw near; let them come up:
10 Beat your plowshares into swords and your pruning-hooks into spears: let the weak say, I am strong.
11 Assemble yourselves, and come, all you heathen, and gather yourselves together round about: thither cause your mighty ones to come down, O LORD.
12 Let the heathen be wakened, and come up to the valley of Jehoshaphat: for there will I sit to judge all the heathen round about.
13 Put you in the sickle, for the harvest is ripe: come, get you down; for the press is full, the fats overflow; for their wickedness is great.
14 Multitudes, multitudes in the valley of decision: for the day of the LORD is near in the valley of decision.
15 The sun and the moon shall be darkened, and the stars shall withdraw their shining.
16 The LORD also shall roar out of Zion, and utter his voice from Jerusalem; and the heavens and the earth shall shake: but the LORD will be the hope of his people, and the strength of the children of Israel.
17 So shall you know that I am the LORD your God dwelling in Zion, my holy mountain: then shall Jerusalem be holy, and there shall no strangers pass through her any more.
18 And it shall come to pass in that day, that the mountains shall drop down new wine, and the hills shall flow with milk, and all the rivers of Judah shall flow with waters, and a fountain shall come forth out of the house of the LORD, and shall water the valley of Shittim [the valley of shatach, where bones are spread as sticks covering the ground].
19 Egypt shall be a desolation, and Edom shall be a desolate wilderness, for the violence against the children of Judah, because they have shed innocent blood in their land.
20 But Judah shall dwell for ever, and Jerusalem from generation to generation.
21 For I will cleanse their blood that I have not cleansed: for the LORD dwells in Zion.
1 Hear you this, O house of Jacob, which are called by the name of Israel, and are come forth out of the waters of Judah, which swear by the name of the LORD, and make mention of the God of Israel, but not in truth, nor in righteousness.
2 For they call themselves of the holy city, and stay themselves upon the God of Israel; The LORD of hosts is his name.
3 I have declared the former things from the beginning; and they went forth out of my mouth, and I shewed them; I did them suddenly, and they came to pass.
4 Because I knew that you are obstinate, and your neck is an iron sinew, and your brow brass;
5 I have even from the beginning declared it to you; before it came to pass I shewed it you: lest you should say, Mine idol has done them, and my graven image, and my molten image, has commanded them.
6 You have heard, see all this; and will not you declare it? I have shewed you new things from this time, even hidden things, and you did not know them.
7 They are created now, and not from the beginning; even before the day when you heard them not; lest you should say, Behold, I knew them.
8 Yea, you heard not; yea, you knew not; yea, from that time that your ear was not opened: for I knew that you would deal very treacherously, and were called a transgressor from the womb.
9 For my name's sake will I defer mine anger, and for my praise will I refrain for you, that I cut you not off.
10 Behold, I have refined you, but not with silver; I have chosen you in the furnace of affliction.
11 For mine own sake, even for mine own sake, will I do it: for how should my name be polluted? and I will not give my glory unto another.
12 Hearken unto me, O Jacob and Israel, my called; I am he; I am the first, I also am the last.
13 Mine hand also has laid the foundation of the earth, and my right hand has spanned the heavens: when I call unto them, they stand up together.
14 All you, assemble yourselves, and hear; which among them has declared these things? The LORD has loved him: he will do his pleasure on Babylon, and his arm shall be on the Chaldeans.
15 I, even I, have spoken; yea, I have called him: I have brought him, and he shall make his way prosperous.
16 Come you near unto me, hear you this; I have not spoken in secret from the beginning; from the time that it was, there am I: and now the LORD God, and his Spirit, has sent me.
17 Thus says the LORD, your Redeemer, the Holy One of Israel; I am the LORD your God which teaches you to profit, which leads you by the way that you should go.
18 O that you had hearkened to my commandments! then had your peace been as a river, and your righteousness as the waves of the sea:
19 Your seed also had been as the sand, and the offspring of your bowels like the gravel thereof; his name should not have been cut off nor destroyed from before me.
20 Go you forth of Babylon, flee you from the Chaldeans, with a voice of singing declare you, tell this, utter it even to the end of the earth; say you, The LORD has redeemed his servant Jacob.
21 And they thirsted not when he led them through the deserts: he caused the waters to flow out of the rock for them: he clave the rock also, and the waters gushed out.
22 There is no peace, says the LORD, unto the wicked.
1 At that time, says the LORD, they shall bring out the bones of the kings of Judah, and the bones of his princes, and the bones of the priests, and the bones of the prophets, and the bones of the inhabitants of Jerusalem, out of their graves:
2 And they shall spread them before the sun, and the moon, and all the host of heaven, whom they have loved, and whom they have served, and after whom they have walked, and whom they have sought, and whom they have worshipped: they shall not be gathered, nor be buried; they shall be for dung upon the face of the earth.
3 And death shall be chosen rather than life by all the residue of them that remain of this evil family, which remain in all the places whither I have driven them, says the LORD of hosts.
4 Moreover you shall say unto them, Thus says the LORD; Shall they fall, and not arise? shall he turn away, and not return?
5 Why then is this people of Jerusalem slid back by a perpetual backsliding? they hold fast deceit, they refuse to return.
6 I hearkened and heard, but they spoke not aright: no man repented him of his wickedness, saying, What have I done? every one turned to his course, as the horse rushes into the battle.
7 Yea, the stork in the heaven knows her appointed times; and the turtle and the crane and the swallow observe the time of their coming; but my people know not the judgment of the LORD.
8 How do you say, We are wise, and the law of the LORD is with us? Lo, certainly in vain made he it; the pen of the scribes is in vain.
9 The wise men are ashamed, they are dismayed and taken: lo, they have rejected the word of the LORD; and what wisdom is in them?
10 Therefore will I give their wives unto others, and their fields to them that shall inherit them: for every one from the least even unto the greatest is given to covetousness, from the prophet even unto the priest every one deal falsely.
11 For they have healed the hurt of the daughter of my people slightly, saying, Peace, peace; when there is no peace.
12 Were they ashamed when they had committed abomination? nay, they were not at all ashamed, neither could they blush: therefore shall they fall among them that fall: in the time of their visitation they shall be cast down, says the LORD.
13 I will surely consume them, says the LORD: there shall be no grapes on the vine, nor figs on the fig tree, and the leaf shall fade; and the things that I have given them shall pass away from them.
14 Why do we sit still? assemble yourselves, and let us enter into the defensed cities, and let us be silent there: for the LORD our God has put us to silence, and given us water of gall to drink, because we have sinned against the LORD.
15 We looked for peace, but no good came; and for a time of health, and behold trouble!
16 The snorting of his horses was heard from Dan: the whole land trembled at the sound of the neighing of his strong ones; for they are come, and have devoured the land, and all that is in it; the city, and those that dwell therein.
17 For, behold, I will send serpents, cockatrices, among you, which will not be charmed, and they shall bite you, says the LORD.
18 When I would comfort myself against sorrow, my heart is faint in me.
19 Behold the voice of the cry of the daughter of my people because of them that dwell in a far country: Is not the LORD in Zion? is not her king in her? Why have they provoked me to anger with their graven images, and with strange vanities?
20 The harvest is past, the summer is ended, and we are not saved.
21 For the hurt of the daughter of my people am I hurt; I am black; astonishment has taken hold on me.
22 Is there no balm in Gilead; is there no physician there? why then is not the health of the daughter of my people recovered?
1 The hand of the LORD was upon me, and carried me out in the spirit of the LORD, and set me down in the midst of the valley which was full of bones,
2 And caused me to pass by them round about: and, behold, there were very many in the open valley; and, lo, they were very dry.
3 And he said unto me, Son of man, can these bones live? And I answered, O LORD God, you know.
4 Again he said unto me, Prophesy upon these bones, and say unto them, O you dry bones, hear the word of the LORD.
5 Thus says the LORD God unto these bones; Behold, I will cause breath to enter into you, and you shall live:
6 And I will lay sinews upon you, and will bring up flesh upon you, and cover you with skin, and put breath in you, and you shall live; and you shall know that I am the LORD.
7 So I prophesied as I was commanded: and as I prophesied, there was a noise, and behold a shaking, and the bones came together, bone to his bone.
8 And when I beheld, lo, the sinews and the flesh came up upon them, and the skin covered them above: but there was no breath in them.
9 Then said he unto me, Prophesy unto the wind, prophesy, son of man, and say to the wind, Thus says the LORD God; Come from the four winds, O breath, and breathe upon these slain, that they may live.
10 So I prophesied as he commanded me, and the breath came into them, and they lived, and stood up upon their feet, an exceeding great army.
11 Then he said unto me, Son of man, these bones are the whole house of Israel: behold, they say, Our bones are dried, and our hope is lost: we are cut off for our parts.
12 Therefore prophesy and say unto them, Thus saith the LORD God; Behold, O my people, I will open your graves, and cause you to come up out of your graves, and bring you into the land of Israel.
13 And you shall know that I am the LORD, when I have opened your graves, O my people, and brought you up out of your graves,
14 And shall put my spirit in you, and you shall live, and I shall place you in your own land: then shall you know that I the LORD have spoken it, and performed it, saith the LORD.
15 The word of the LORD came again unto me, saying,
16 Moreover, you son of man, take you one stick, and write upon it, For Judah, and for the children of Israel his companions: then take another stick, and write upon it, For Joseph, the stick of Ephraim and for all the house of Israel his companions:
17 And join them one to another into one stick; and they shall become one in your hand.
18 And when the children of your people shall speak unto you, saying, Will you not shew us what you meanest by these?
19 Say unto them, Thus says the LORD God; Behold, I will take the stick of Joseph, which is in the hand of Ephraim, and the tribes of Israel his fellows, and will put them with him, even with the stick of Judah, and make them one stick, and they shall be one in mine hand.
20 And the sticks whereon you writes shall be in your hand before their eyes.
21 And say unto them, Thus says the LORD God; Behold, I will take the children of Israel from among the heathen, whither they be gone, and will gather them on every side, and bring them into their own land:
22 And I will make them one nation in the land upon the mountains of Israel; and one king shall be king to them all: and they shall be no more two nations, neither shall they be divided into two kingdoms any more at all.
23 Neither shall they defile themselves any more with their idols, nor with their detestable things, nor with any of their transgressions: but I will save them out of all their dwelling-places, wherein they have sinned, and will cleanse them: so shall they be my people, and I will be their God.
24 And David my servant shall be king over them; and they all shall have one shepherd: they shall also walk in my judgments, and observe my statutes, and do them.
25 And they shall dwell in the land that I have given unto Jacob my servant, wherein your fathers have dwelt; and they shall dwell therein, even they, and their children, and their children's children for ever: and my servant David shall be their prince for ever.
26 Moreover I will make a covenant of peace with them; it shall be an everlasting covenant with them: and I will place them, and multiply them, and will set my sanctuary in the midst of them for evermore.
27 My tabernacle also shall be with them: yea, I will be their God, and they shall be my people.
28 And the heathen shall know that I the LORD do sanctify Israel, when my sanctuary shall be in the midst of them for evermore.