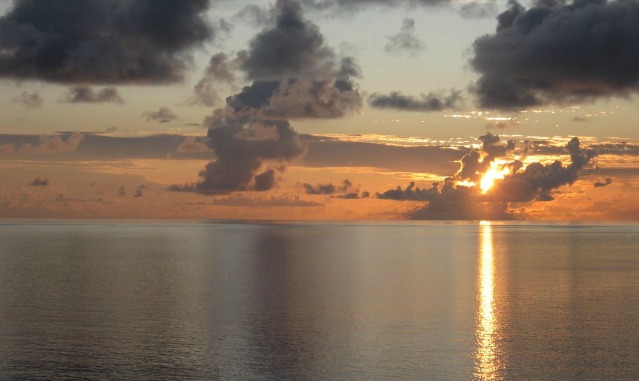 But he that glories, let him glory in the LORD. For not he that commends himself is approved, but whom the LORD commends.
Continuing: as we have discussed, the word "approved" above is the word dokimos, a word which is equal to the Hebrew word tsaraph, meaning metal fused together (refined and tried). The Strong's Greek Dictionary says the definition of dokimos is acceptable (current after assayal); assayal meaning to examine (test the quality and purity – and remaining after) as in the refiner's fire spoken of in Malachi 3.
1 Behold, I will send my messenger, and he shall prepare the way before me: and the LORD, whom you seek, shall suddenly come to his temple, even the messenger of the covenant, whom you delight in: behold, he shall come, saith the LORD of hosts.
2 But who may abide the day of his coming? and who shall stand when he appears? for he is like a refiner's fire, and like fullers' soap:
3 And he shall sit as a refiner and purifier of silver: and he shall purify the sons of Levi, and purge them as gold and silver, that they may offer unto the LORD an offering in righteousness.
4 Then shall the offering of Judah and Jerusalem be pleasant unto the LORD, as in the days of old, and as in former years.
5 And I will come near to you to judgment; and I will be a swift witness against the sorcerers, and against the adulterers, and against false swearers, and against those that oppress the hireling in his wages, the widow, and the fatherless, and that turn aside the stranger from his right, and fear not me, says the LORD of hosts.
6 For I am the LORD, I change not; therefore you sons of Jacob are not consumed [In My fire. Only the trash is consumed].
7 Even from the days of your fathers you are gone away from mine ordinances, and have not kept them. Return unto me, and I will return unto you, says the LORD of hosts. But you said, Wherein shall we return?
8 Will a man rob God? Yet you have robbed me. But you say, Wherein have we robbed you? In tithes and offerings [the offering in righteousness – verse 3 above].
9 You are cursed with a curse: for you have robbed me, even this whole nation.
10 Bring you all the tithes into the storehouse, that there may be meat in mine house, and prove me now herewith, says the LORD of hosts, if I will not open you the windows of heaven, and pour you out a blessing, that there shall not be room enough to receive it.
11 And I will rebuke the devourer for your sakes, and he shall not destroy the fruits of your ground; neither shall your vine cast her fruit before the time in the field, says the LORD of hosts.
12 And all nations shall call you blessed: for you shall be a delightsome land, says the LORD of hosts.
13 Your words have been stout against me, says the LORD. Yet you say, What have we spoken so much against you?
14 You have said, It is vain to serve God: and what profit is it that we have kept his ordinance, and that we have walked mournfully before the LORD of hosts?
15 And now we call the proud happy; yea, they that work wickedness are set up; yea, they that tempt God are even delivered.
16 Then they that feared the LORD spoke often one to another: and the LORD hearkened, and heard it, and a book of remembrance was written before him for them that feared the LORD, and that thought upon his name.
17 And they shall be mine, says the LORD of hosts, in that day when I make up my jewels; and I will spare them, as a man spares his own son that serves him.
18 Then shall you return, and discern between the righteous and the wicked, between him that serves God and him that serves him not.
So, I heard this preacher preaching about how God is calling to those living in sin (error), whispering in their ear, to come out from that which they are entangled. Of course, he was talking about the outside of the cup, because if he was talking about what is inside [the corrupted mind] he would need to be preaching to preachers and teachers about the more significant error in which they are engulfed, (as if swallowed by the whale).
1 Then Jonah prayed unto the LORD his God out of the fish's belly [from the midst of the underlying cause agitating of the sea: the people],
2 And said, I cried by reason of mine affliction unto the LORD, and he heard me; out of the belly of Sheol [the habitation of the dead] cried I, and you heard my voice.
3 For you have cast me into the deep, in the midst of the seas; and the floods compassed me about: all your billows and your waves passed over me [the ways and idols (ideas) of the proud men of the earth].
4 Then I said, I am cast out of your sight; yet I will look again toward your holy temple.
5 The waters compassed me about, even to the soul: the depth closed me round about, the weeds were wrapped about my head.
6 I went down to the bottoms of the mountains; the earth with her bars was about me for ever: yet have you brought up my life from corruption, O LORD my God.
7 When my soul fainted within me I remembered the LORD: and my prayer came in unto you, into your holy temple.
8 They that observe lying vanities forsake their own mercy.
9 But I will sacrifice unto you with the voice of thanksgiving; I will pay [tithes] that that I have vowed. Salvation is of the LORD.
10 And the LORD spoke unto the fish, and it vomited out Jonah upon the dry land [purged out from among the errors].
This refining is spoken of in 1 Corinthians 11:19 as we are told why these errors, the leading of false teachers among us, are allowed.
17 Now in this that I declare unto you I praise you not, that you come together not for the better, but for the worse.
18 For first of all, when you come together in the church, I hear that there be divisions among you; and I partly believe it.
19 For there must be also heresies among you, that they which are approved [dokimos – by this trial, teachers of truth and error are revealed] may be made manifest among you.
20 When you come together therefore into one place, this is not to eat the LORD's supper.
21 For in eating every one taketh before other his own supper: and one is hungry, and another is drunken.
22 What? have you not houses to eat and to drink in? or despise you the church of God, and shame them that have not? what shall I say to you? shall I praise you in this? I praise you not.
23 For I have received of the LORD that which also I delivered unto you, that the LORD Jesus the same night in which he was betrayed took bread:
24 And when he had given thanks, he brake it, and said, Take, eat: this is my body, which is broken for you: this do in remembrance of me.
25 After the same manner also he took the cup, when he had supped, saying, this cup is the new testament in my blood: this do you, as oft as you drink it, in remembrance of me.
26 For as often as you eat this bread, and drink this cup, you do shew the LORD's death till he come.
27 Wherefore whosoever shall eat this bread, and drink this cup of the LORD, unworthily, shall be guilty of the body and blood of the LORD.
28 But let a man examine himself, and so let him eat of that bread, and drink of that cup.
This bread and the cup spoke of above is telling of our receiving manna directly from the LORD, flowing directly from Him, and by this manifesting, in the approval, we are commended by the LORD. Paul is saying we do not come together to hear what men say, but rather what God says. This is the error in almost all modern preaching, they tell their own stories and say God says, "Wherefore whosoever shall eat this bread, and drink this cup of the LORD, unworthily, shall be guilty of the body and blood of the LORD."
The word above "unworthy" is from the compound word anaxios; from an, which reverses the word axios, meaning worthy. Axios is a word John only uses one time in his gospel, in John 1:27 as John the Baptist tells of himself as not "worthy" to even loosen the straps of the LORD's sandals. John does use the word seven more times, in Revelation, to describe who is and isn't "worthy."
1 And unto the angel of the church in Sardis write; These things say he that has the seven Spirits of God, and the seven stars; I know your works, that you have a name that you live, and are dead.
2 Be watchful, and strengthen the things which remain, that are ready to die: for I have not found your works perfect before God.
3 Remember therefore how you have received and heard, and hold fast, and repent. If therefore you shall not watch, I will come on you as a thief, and you shall not know what hour I will come upon you.
4 You have a few names even in Sardis which have not defiled their garments [by the false doctrines of men – see Revelation 14:4]; and they shall walk with me in white: for they are worthy [axios].
5 He that overcomes, the same shall be clothed in white raiment; and I will not blot out his name out of the book of life, but I will confess his name before my Father, and before his angels.
6 He that has an ear, let him hear what the Spirit saith unto the churches.
The above speaks to the elect remnant, those who are worthy because they were no defiled by false teaching, who went forward with the LORD into Philadelphia.
7 And to the angel of the church in Philadelphia write; These things says he that is holy, he that is true, he that has the key of David, he that opens, and no man shuts; and shuts, and no man opens;
8 I know your works: behold, I have set before you an open door, and no man can shut it: for you have a little strength, and have kept my word, and have not denied my name.
9 Behold, I will make them of the synagogue of Satan, which say they are Jews, and are not, but do lie; behold, I will make them to come and worship before your feet, and to know that I have loved you.
10 Because you have kept the word of my patience, I also will keep you from the hour of temptation, which shall come upon all the world, to try them that dwell upon the earth.
11 Behold, I come quickly: hold that fast which you have, that no man take your crown.
12 Him that overcomes will I make a pillar in the temple of my God, and he shall go no more out: and I will write upon him the name of my God, and the name of the city of my God, which is new Jerusalem, which comes down out of heaven from my God: and I will write upon him my new name.
13 He that has an ear, let him hear what the Spirit saith unto the churches.
The next use of axios is in Revelation 4:11, the chapter beginning with heaven opening (see Malachi 3:10 above) and hearing the first voice as a trumpet, saying, "Come up hither, and I will shew you things which must be hereafter." (1 Thessalonians 4:16 For the LORD himself shall descend from heaven with a shout, with the voice of the archangel, and with the trump of God: and the dead in Christ shall rise first: 17 Then we which are alive and remain shall be caught up together with them in the clouds, to meet the LORD in the air: and so shall we ever be with the LORD.)
As chapter 4 ends it says the LORD is "worthy;" and then following the word is used four times in chapter 5, which describes the one who is found worthy to open the book, which no man to that point had been able to open (because the LORD closed it.) See Revelation 3:7 & 8 above, and Daniel 12:9 & 10, and Ezekiel 44:1 thru 3.
9 And he said, Go your way, Daniel: for the words are closed up and sealed till the time of the end.
10 Many shall be purified, and made white, and tried; but the wicked shall do wickedly: and none of the wicked shall understand; but the wise shall understand.
1 Then he brought me back the way of the gate of the outward sanctuary which looks toward the east; and it was shut.
2 Then said the LORD unto me; This gate shall be shut, it shall not be opened, and no man shall enter in by it; because the LORD, the God of Israel, has entered in by it, therefore it shall be shut.
3 It is for the prince; the prince, he shall sit in it to eat bread before the LORD; he shall enter by the way of the porch of that gate, and shall go out by the way of the same.
10 And while they looked steadfastly toward heaven as he went up, behold, two men stood by them in white apparel;
11 Which also said, You men of Galilee, why stand you gazing up into heaven? this same Jesus, which is taken up from you into heaven, shall so come in like manner as you have seen him go into heaven.
1 After this I looked, and, behold, a door was opened in heaven: and the first voice which I heard was as it were of a trumpet talking with me; which said, Come up hither, and I will shew you things which must be hereafter.
2 And immediately I was in the spirit: and, behold, a throne was set in heaven, and one sat on the throne.
3 And he that sat was to look upon like a jasper and a sardine stone: and there was a rainbow round about the throne, in sight like unto an emerald.
4 And round about the throne were four and twenty seats: and upon the seats I saw four and twenty elders sitting, clothed in white raiment; and they had on their heads crowns of gold.
5 And out of the throne proceeded lightning and thundering and voices: and there were seven lamps of fire burning before the throne, which are the seven Spirits of God.
6 And before the throne there was a sea of glass [the waters calmed by Shiloh] like unto crystal: and in the midst of the throne, and round about the throne, were four beasts full of eyes before and behind.
7 And the first beast was like a lion, and the second beast like a calf, and the third beast had a face as a man, and the fourth beast was like a flying eagle.
8 And the four beasts had each of them six wings about him; and they were full of eyes within: and they rest not day and night, saying, Holy, holy, holy, LORD God Almighty, which was, and is, and is to come.
9 And when those beasts give glory and honor and thanks to him that sat on the throne, who lives for ever and ever,
10 The four and twenty elders fall down before him that sat on the throne, and worship him that lives for ever and ever, and cast their crowns before the throne, saying,
11 You are worthy [axios], O LORD, to receive glory and honor and power: for you have created all things, and for your pleasure they are and were created.
1 And I saw in the right hand of him that sat on the throne a book written within and on the backside, sealed with seven seals.
2 And I saw a strong angel proclaiming with a loud voice, Who is worthy [axios] to open the book, and to loose the seals thereof?
3 And no man in heaven, nor in earth, neither under the earth, was able to open the book, neither to look thereon.
4 And I wept much, because no man was found worthy [axios] to open and to read the book, neither to look thereon.
5 And one of the elders said unto me, Weep not: behold, the Lion of the tribe of Judah, the Root of David, has prevailed to open the book, and to loose the seven seals thereof.
6 And I beheld, and, lo, in the midst of the throne and of the four beasts, and in the midst of the elders, stood a Lamb as it had been slain, having seven horns and seven eyes, which are the seven Spirits of God sent forth into all the earth.
7 And he came and took the book out of the right hand of him that sat upon the throne.
8 And when he had taken the book, the four beasts and four and twenty elders fell down before the Lamb, having every one of them harps, and golden vials full of odors, which are the prayers of saints.
9 And they sung a new song, saying, You are worthy [axios] to take the book, and to open the seals thereof: for you were slain, and have redeemed us to God by your blood out of every kindred, and tongue, and people, and nation;
10 And have made us unto our God kings and priests: and we shall reign on the earth.
11 And I beheld, and I heard the voice of many angels round about the throne and the beasts and the elders: and the number of them was ten thousand times ten thousand, and thousands of thousands;
12 Saying with a loud voice, Worthy [axios] is the Lamb that was slain to receive power, and riches, and wisdom, and strength, and honor, and glory, and blessing.
13 And every creature which is in heaven, and on the earth, and under the earth, and such as are in the sea, and all that are in them, heard I saying, Blessing, and honor, and glory, and power, be unto him that sits upon the throne, and unto the Lamb for ever and ever.
14 And the four beasts said, Amen. And the four and twenty elders fell down and worshipped him that lives for ever and ever.
The essential element here is that true teaching comes directly from the LORD, and should be freely passed on as received. These are the blessings we receive, to then bless others with the same. True teaching is given to be given, so the LORD will receive His tithes, as fruit: children of God produced in His image and likeness.
5 Therefore I thought it necessary to exhort the brethren, that they would go before unto you, and make up beforehand your bounty [blessing], whereof you had notice before, that the same might be ready, as a matter of bounty [blessing others], and not as of covetousness [not lusting for things to be receive].
6 But this I say, He which sows sparingly shall reap also sparingly; and he which sows bountifully shall reap also bountifully [he that sows His gift/blessing shall be blessed by God – shown to be approves as he is commended by Him].
7 Every man according as he purposes in his heart [blessed according to the motives in his mind], so let him give; not grudgingly, or of necessity: for God loves a cheerful giver.
8 And God is able to make all grace abound toward you; that you, always having all sufficiency in all things, may abound to every good work:
9 (As it is written, He has dispersed abroad; he has given to the poor: his righteousness remains for ever.
10 Now he that ministers seed to the sower both minister bread for your food, and multiply your seed sown, and increase the fruits of your righteousness;)
11 Being enriched in every thing to all bountifulness, which causes through us thanksgiving to God.
12 For the administration of this service not only supplies the want of the saints, but is abundant also by many thanksgivings unto God;
13 Whiles by the experiment of this ministration they glorify God for your professed subjection unto the gospel of Christ, and for your liberal distribution [the gift/blessing of God – His word/gospel] unto them, and unto all men;
14 And by their prayer for you, which long after you for the exceeding grace [the free gift given freely as received] of God in you.
15 Thanks be unto God for his unspeakable gift.
Verse 22 above quotes from Proverbs 22:9, verse 9 above quotes Psalms 112:9, and the title (2 Corinthians 10:16) quotes Jeremiah 9:24.
1 A good name is rather to be chosen than great riches, and loving favor rather than silver and gold.
2 The rich and poor meet together: the LORD is the maker of them all.
3 A prudent man foresees the evil, and hides himself: but the simple pass on, and are punished.
4 By humility and the fear of the LORD are riches, and honor, and life.
5 Thorns and snares are in the way of the forward [twisted and perverted truth]: he that does keep his soul shall be far from them.
6 Train up a child in the way he should go: and when he is old, he will not depart from it.
7 The rich rule over the poor, and the borrower is servant to the lender.
8 He that sows iniquity shall reap vanity: and the rod of his anger shall fail.
9 He that has a bountiful eye shall be blessed; for he gives of his bread to the poor.
10 Cast out the scorner, and contention shall go out; yea, strife and reproach shall cease.
11 He that loves pureness of heart, for the grace of his lips the king shall be his friend.
12 The eyes of the LORD preserve knowledge, and he overthrows the words of the transgressor.
13 The slothful man says, There is a lion without, I shall be slain in the streets.
14 The mouth of strange women is a deep pit: he that is abhorred of the LORD shall fall therein.
15 Foolishness is bound in the heart of a child; but the rod of correction shall drive it far from him.
16 He that oppresses the poor to increase his riches, and he that gives to the rich, shall surely come to want.
17 Bow down your ear, and hear the words of the wise, and apply your heart unto my knowledge.
18 For it is a pleasant thing if you keep them within you; they shall withal be fitted in your lips.
19 That your trust may be in the LORD, I have made known to you this day, even to you.
20 Have not I written to you excellent things in counsels and knowledge,
21 That I might make you know the certainty of the words of truth; that you might answer the words of truth to them that send unto you?
22 Rob not the poor, because he is poor: neither oppress the afflicted in the gate:
23 For the LORD will plead their cause, and spoil the soul of those that spoiled them.
24 Make no friendship with an angry man; and with a furious man you shall not go:
25 Lest you learn his ways, and get a snare to your soul.
26 Be not you one of them that strike hands, or of them that are sureties for debts.
27 If you have nothing to pay, why should he take away your bed from under you?
28 Remove not the ancient landmark, which your fathers have set [don't change what has been received].
29 See you a man diligent in his business? he shall stand before kings; he shall not stand before mean men.
1 Praise you the LORD. Blessed is the man that fears the LORD, that delights greatly in his commandments.
2 His seed shall be mighty upon earth: the generation of the upright shall be blessed.
3 Wealth and riches shall be in his house: and his righteousness endures for ever.
4 Unto the upright there arises light in the darkness: he is gracious, and full of compassion, and righteous.
5 A good man shews favor, and lends: he will guide his affairs with discretion.
6 Surely he shall not be moved for ever: the righteous shall be in everlasting remembrance.
7 He shall not be afraid of evil tidings: his heart is fixed, trusting in the LORD.
8 His heart is established, he shall not be afraid, until he sees his desire upon his enemies.
9 He has dispersed, he has given to the poor; his righteousness endures for ever; his horn [power] shall be exalted with honor.
10 The wicked shall see it, and be grieved; he shall gnash with his teeth, and melt away: the desire of the wicked shall perish.
1 Oh that my head were waters, and mine eyes a fountain of tears, that I might weep day and night for the slain of the daughter of my people!
2 Oh that I had in the wilderness a lodging place of wayfaring men; that I might leave my people, and go from them! for they be all adulterers, an assembly of treacherous men.
3 And they bend their tongues like their bow for lies: but they are not valiant for the truth upon the earth; for they proceed from evil to evil, and they know not me, says the LORD.
4 Take you heed every one of his neighbor, and trust you not in any brother: for every brother will utterly supplant, and every neighbor will walk with slanders.
5 And they will deceive every one his neighbor, and will not speak the truth: they have taught their tongue to speak lies, and weary themselves to commit iniquity.
6 Your habitation is in the midst of deceit; through deceit they refuse to know me, says the LORD.
7 Therefore thus says the LORD of hosts, Behold, I will melt them, and try them; for how shall I do for the daughter of my people?
8 Their tongue is as an arrow shot out; it speaks deceit: one speaks peaceably to his neighbor with his mouth, but in heart he lays his wait.
9 Shall I not visit them for these things? says the LORD: shall not my soul be avenged on such a nation as this?
10 For the mountains will I take up a weeping and wailing, and for the habitations of the wilderness a lamentation, because they are burned up, so that none can pass through them; neither can men hear the voice of the cattle; both the fowl of the heavens and the beast are fled; they are gone.
11 And I will make Jerusalem heaps, and a den of dragons; and I will make the cities of Judah desolate, without an inhabitant.
12 Who is the wise man, that may understand this? and who is he to whom the mouth of the LORD has spoken, that he may declare it, for what the land perishes and is burned up like a wilderness, that none passes through?
13 And the LORD says, Because they have forsaken my law which I set before them, and have not obeyed my voice, neither walked therein;
14 But have walked after the imagination of their own heart, and after Baalim [the idols/ideas of the world], which their fathers taught them:
15 Therefore thus says the LORD of hosts, the God of Israel; Behold, I will feed them, even this people, with wormwood, and give them water of gall to drink.
16 I will scatter them also among the heathen, whom neither they nor their fathers have known: and I will send a sword after them, till I have consumed them.
17 Thus says the LORD of hosts, Consider you, and call for the mourning women, that they may come; and send for cunning women, that they may come:
18 And let them make haste, and take up a wailing for us, that our eyes may run down with tears, and our eyelids gush out with waters.
19 For a voice of wailing is heard out of Zion, How are we spoiled! we are greatly confounded, because we have forsaken the land, because our dwellings have cast us out.
20 Yet hear the word of the LORD, O you women, and let your ear receive the word of his mouth, and teach your daughters wailing, and every one her neighbor lamentation.
21 For death is come up into our windows, and is entered into our palaces, to cut off the children from without, and the young men from the streets.
22 Speak, Thus says the LORD, Even the carcasses of men shall fall as dung upon the open field, and as the handful after the harvestman, and none shall gather them.
23 Thus says the LORD, Let not the wise man glory in his wisdom, neither let the mighty man glory in his might, let not the rich man glory in his riches:
24 But let him that glories glory in this, that he understands and knows me, that I am the LORD which exercise lovingkindness, judgment, and righteousness, in the earth: for in these things I delight, says the LORD.