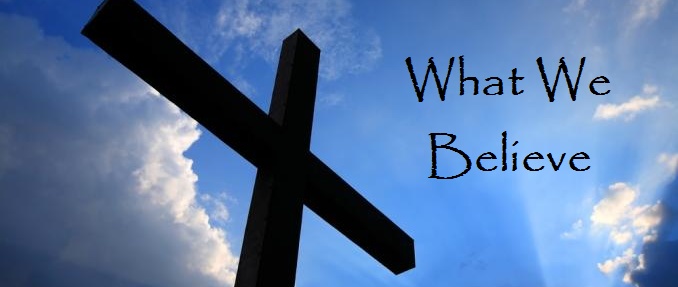 For those who are continually taught and therefore say they are waiting for the LORD's second advent – He is already here, in me!
Continuing: this is the uncensored truth: the coming of the LORD is our receiving Him as His Holy Spirit first comes beside us, leading us out of corruption and into all truth. The corruption is the teaching of the principalities and powers, the spiritual wickedness in the high place of church and state education and information, which have censored out the truth and replaced it with their own ideas meant to make them lords over God's people. When these men (their ideas) are removed, and the Spirit is heard as the LORD's voice, the same Spirit of God joins with ours and raises us from what was before either a sleeping or dead body (the quickening).
1 Now these are the commandments, the statutes, and the judgments, which the LORD your God commanded to teach you, that you might do them in the land whither you go to possess it:
2 That you might fear the LORD your God, to keep all his statutes and his commandments, which I command you, you, and your son, and your son's son, all the days of your life; and that your days may be prolonged.
3 Hear therefore, O Israel, and observe to do it; that it may be well with you, and that you may increase mightily, as the LORD God of your fathers has promised you, in the land that flows with milk and honey.
4 Hear, O Israel: The LORD our God is one LORD:
5 And you shall love the LORD your God with all your heart, and with all your soul, and with all your might.
6 And these words, which I command you this day, shall be in your heart:
7 And you shall teach them diligently unto your children, and shall talk of them when you sits in your house, and when you walk by the way, and when you lie down, and when you rise up.
8 And you shall bind them for a sign upon your hand, and they shall be as frontlets between your eyes.
9 And you shall write them upon the posts of your house, and on your gates.
15 If you love me, keep my commandments.
16 And I will pray the Father, and he shall give you another Comforter [Paraclete – the one who comes along side and leads us back to life, and the LORD rising in us and with us], that he may abide with you for ever;
17 Even the Spirit of truth; whom the world cannot receive, because it sees him not, neither knows him: but you know him; for he dwells with you, and shall be in you [one and only one God in us rising and ruling in our renewed mind. There is only one God, and if He is in you why do you wait for another?].
18 I will not leave you comfortless: I will come to you.
19 Yet a little while, and the world sees me no more; but you see me: because I live, you shall live also.
20 At that day you shall know that I am in my Father, and you in me, and I in you.
21 He that has my commandments, and keeps them, he it is that loves me: and he that loves me shall be loved of my Father, and I will love him, and will manifest [emphanizo – exhibit, disclose, uncover] myself to him.
22 Judas said unto him, not Iscariot, LORD, how is it that you will manifest [emphanizo – reveal] yourself unto us, and not unto the world?
23 Jesus answered and said unto him, If a man love me, he will keep [protect and preserve as received] my words: and my Father will love him, and we will come unto him, and make our abode [mone – the place we will stay. In my Father's house, family, there are many mone] with him.
24 He that loves me not keeps not my sayings: and the word which you hear is not mine, but the Father's which sent me.
25 These things have I spoken unto you, being yet present with you.
26 But the Comforter, which is the Holy Ghost, whom the Father will send in my name, he shall teach you all things, and bring all things to your remembrance, whatsoever I have said unto you.
1 Let not your heart be troubled: you believe in God, believe also in me.
2 In my Father's house [one body] are many mansions [mone]: if it were not so, I would have told you. I go to prepare a place for you [and have prepared those who have listened and been freed from the power of the wicked who infest the high places, and who have led the world into death].
3 And if I go and prepare a place for you, I will come again [the second advent in us], and receive you unto myself; that where I am, there you may be also.
4 And whither I go you know, and the way you know.
5 Thomas said unto him, LORD, we know not whither you go; and how can we know the way?
6 Jesus said unto him, I am the way, the truth, and the life: no man comes unto the Father, but by me.
7 If you had known me, you should have known my Father also: and from henceforth you know him, and have seen him.
8 Philip said unto him, LORD, show us the Father, and it suffices us [if seeing the Father makes us complete/perfect]. [The Father is the one who reveals the Son, and the Son reveals the Father, both as one.]
9 Jesus said unto him, Have I been so long time with you, and yet have you not known me, Philip? he that has seen me has seen the Father; and how say you then, Show us the Father?
10 Believe you not that I am in the Father, and the Father in me? the words that I speak unto you I speak not of myself: but the Father that dwells in me, he does the works.
11 Believe me that I am in the Father, and the Father in me: or else believe me for the very works' sake.
12 Truly, truly, I say unto you, He that believes on me, the works that I do shall he do also; and greater works than these shall he do; because I go unto my Father.
13 And whatsoever you shall ask in my name, that will I do, that the Father may be glorified in the Son.
14 If you shall ask any thing in my name [in the name of Jesus, Jehovah's Salvation being worked out through Him in me/us], I will do it.
15 If you love me, keep my commandments.
25 At that time Jesus answered and said, I thank you, O Father, LORD of heaven and earth, because you have hid these things from the wise and prudent, and have revealed them unto babes.
26 Even so, Father: for so it seemed good in your sight.
27 All things are delivered unto me of my Father: and no man knows the Son, but the Father; neither knows any man the Father, save the Son, and he to whomsoever the Son will reveal him.
28 Come unto me, all you that labor and are heavy laden, and I will give you rest.
29 Take my yoke upon you, and learn of me; for I am meek and lowly in heart: and you shall find rest unto your souls.
30 For my yoke is easy, and my burden is light.
36 But I said unto you, That you also have seen me, and believe not.
37 All that the Father giveth me shall come to me; and him that comes to me I will in no wise cast out.
38 For I came down from heaven, not to do mine own will, but the will of him that sent me.
39 And this is the Father's will which has sent me, that of all which he has given me I should lose nothing, but should raise it up again at the last day.
40 And this is the will of him that sent me, that every one which seeth the Son, and believes on him, may have everlasting life: and I will raise him up at the last day.
41 The Jews then murmured at him, because he said, I am the bread which came down from heaven.
42 And they said, Is not this Jesus, the son of Joseph, whose father and mother we know? how is it then that he saith, I came down from heaven?
43 Jesus therefore answered and said unto them, Murmur not among yourselves.
44 No man can come to me, except the Father which has sent me draw him: and I will raise him up at the last day.
45 It is written in the prophets, And they shall be all taught of God. Every man therefore that has heard, and has learned of the Father, comes unto me.
46 Not that any man has seen the Father, save he which is of God, he has seen the Father.
47 Truly, truly, I say unto you, He that believes on me has everlasting life.
48 I am that bread of life.
49 Your fathers did eat manna in the wilderness, and are dead.
50 This is the bread which comes down from heaven, that a man may eat thereof, and not die.
51 I am the living bread which came down from heaven: if any man eat of this bread, he shall live for ever: and the bread that I will give is my flesh, which I will give for the life of the world.
52 The Jews therefore strove among themselves, saying, How can this man give us his flesh to eat?
53 Then Jesus said unto them, Truly, truly, I say unto you, Except you eat the flesh of the Son of man, and drink his blood, you have no life in you.
54 Whoso eateth my flesh, and drinketh my blood, has eternal life; and I will raise him up at the last day.
55 For my flesh is meat indeed, and my blood is drink indeed.
56 He that eateth my flesh, and drinketh my blood, dwelleth in me, and I in him.
57 As the living Father has sent me, and I live by the Father: so he that eateth me, even he shall live by me.
58 This is that bread which came down from heaven: not as your fathers did eat manna, and are dead: he that eateth of this bread shall live for ever.
59 These things said he in the synagogue, as he taught in Capernaum.
60 Many therefore of his disciples, when they had heard this, said, This is an hard saying; who can hear it?
61 When Jesus knew in himself that his disciples murmured at it, he said unto them, Does this offend you?
62 What and if you shall see the Son of man ascend up where he was before?
63 It is the spirit that quickeneth; the flesh profiteth nothing: the words that I speak unto you, they are spirit, and they are life.
64 But there are some of you that believe not. For Jesus knew from the beginning who they were that believed not, and who should betray him.
65 And he said, Therefore said I unto you, that no man can come unto me, except it were given unto him of my Father.
66 From that time many of his disciples went back, and walked no more with him.
67 Then said Jesus unto the twelve, Will you also go away?
68 Then Simon Peter answered him, LORD, to whom shall we go? you have the words of eternal life.
69 And we believe and are sure that you are that Christ, the Son of the living God.
1 Unto you, O LORD, do I lift up my soul.
2 O my God, I trust in you: let me not be ashamed, let not mine enemies triumph over me.
3 Yea, let none that wait on you be ashamed: let them be ashamed which transgress without cause.
4 Shew me your ways, O LORD; teach me your paths.
5 Lead me in your truth, and teach me: for you are the God of my salvation; on you do I wait all the day.
6 Remember, O LORD, your tender mercies and your loving-kindnesses; for they have been ever of old.
7 Remember not the sins of my youth, nor my transgressions: according to your mercy remember you me for your goodness' sake, O LORD.
8 Good and upright is the LORD: therefore will he teach sinners in the way.
9 The meek will he guide in judgment: and the meek will he teach his way.
10 All the paths of the LORD are mercy and truth unto such as keep his covenant and his testimonies.
11 For your name's sake, O LORD, pardon mine iniquity; for it is great.
12 What man is he that fears the LORD? him shall he teach in the way that he shall choose.
13 His soul shall dwell at ease; and his seed shall inherit the earth.
14 The secret of the LORD is with them that fear him; and he will shew them his covenant.
15 Mine eyes are ever toward the LORD; for he shall pluck my feet out of the net.
16 Turn you unto me, and have mercy upon me; for I am desolate and afflicted.
17 The troubles of my heart are enlarged: O bring you me out of my distresses.
18 Look upon mine affliction and my pain; and forgive all my sins.
19 Consider mine enemies; for they are many; and they hate me with cruel hatred.
20 O keep my soul, and deliver me: let me not be ashamed; for I put my trust in you.
21 Let integrity and uprightness preserve me; for I wait on you.
22 Redeem Israel, O God, out of all his troubles.
137 Righteous are you, O LORD, and upright are your judgments.
138 Your testimonies that you have commanded are righteous and very faithful.
139 My zeal has consumed me, because mine enemies have forgotten your words.
140 Your word is very pure: therefore your servant loves it.
141 I am small and despised: yet do not I forget your precepts.
142 Your righteousness is an everlasting righteousness, and your law is the truth.
143 Trouble and anguish have taken hold on me: yet your commandments are my delights.
144 The righteousness of your testimonies is everlasting: give me understanding, and I shall live.
15 They that dwell in mine house, and my maids, count me for a stranger: I am an alien in their sight.
16 I called my servant, and he gave me no answer; I entreated him with my mouth.
17 My breath is strange to my wife, though I entreated for the children's sake of mine own body.
18 Yea, young children despised me; I arose, and they spoke against me.
19 All my inward friends abhorred me: and they whom I loved are turned against me.
20 My bone cleave to my skin and to my flesh, and I am escaped with the skin of my teeth.
21 Have pity upon me, have pity upon me, O you my friends; for the hand of God has touched me.
22 Why do you persecute me as God, and are not satisfied with my flesh?
23 Oh that my words were now written! oh that they were printed in a book!
24 That they were graven with an iron pen and lead in the rock for ever!
25 For I know that my redeemer lives, and that he shall stand at the latter day upon the earth:
26 And though after my skin worms destroy this body, yet in my flesh shall I see God:
27 Whom I shall see for myself, and mine eyes shall behold, and not another; though my reins be consumed within me.
28 But you should say, Why persecute we him, seeing the root of the matter is found in me [to bring the persecutors to repentance, to humble them so they become as little children and learn]?
29 Be you afraid of the sword [His word]: for [the desire for] wrath brings the punishments [perversion] of the sword [His word], that you may know there is a judgment. [1 Corinthians 11:19 For there must be also heresies among you, that they which are approved (dokimos – by the trial) may be made manifest (phaneros – become apparent) among you.]