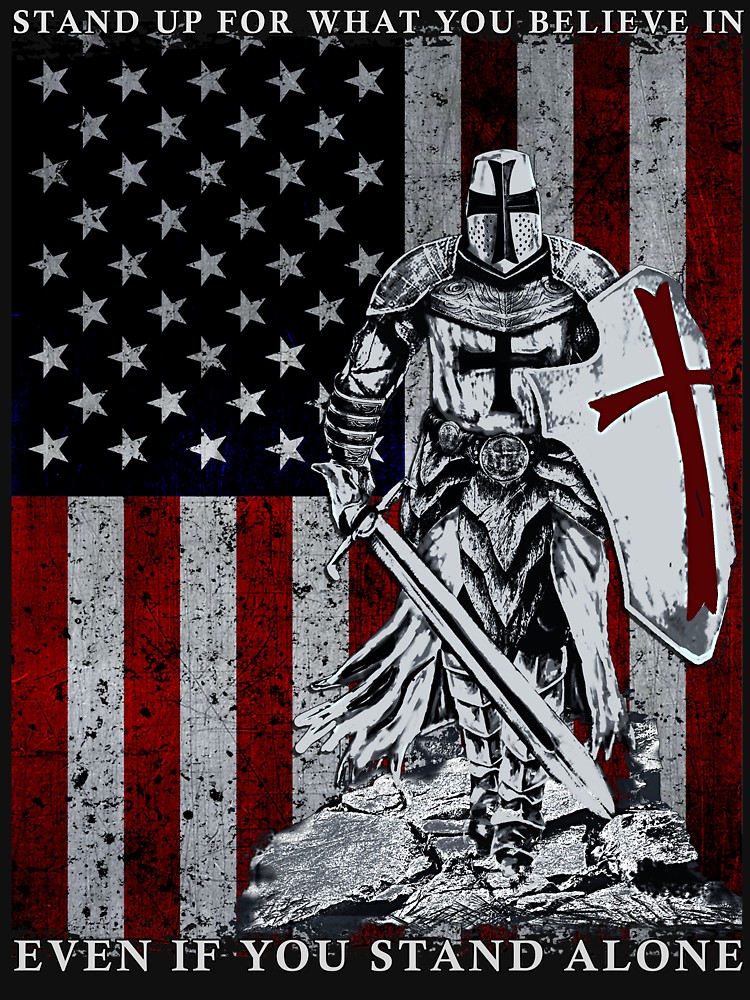 Be not conformed to this world: but be you transformed by the renewing of your mind, that you may prove what is that good, and acceptable, and perfect, will of God.
Continuing: The word rendered "world" is the Greek word aion: which is speaking of this age we are in: when all men put their trust in material and physical wealth and power, and cultivate a lust for the same. These are the root of all ignorance and evil: the lies and deceptions of fake news and false prophets; the meanings of which are reversed into calling them wisdom and good.
Isaiah 5 speaks of an age that is the same, when His people have gone into captivity because there is no knowledge or understanding.
13 Therefore my people are gone into captivity, because they have no knowledge: and their honorable men are famished [in the famine of not hearing the word of God – see Amos 8:11], and their multitude dried up with thirst [because there are no waters flowing to them from heaven].
14 Therefore Sheol has enlarged herself, and [as a whale consuming the prey has] opened her mouth without measure: and their glory, and their multitude, and their pomp, and he that rejoices, shall descend into it.
15 And the mean man shall be brought down, and the mighty man shall be humbled, and the eyes of the lofty shall be humbled:
16 But the LORD of hosts shall be exalted in judgment, and God that is holy shall be sanctified in righteousness.
17 Then shall the lambs feed after their manner, and the waste places of the fat ones shall strangers eat.
18 Woe unto them that draw iniquity with cords of vanity, and sin as it were with a cart rope:
19 That say, Let him make speed, and hasten his work, that we may see it: and let the counsel of the Holy One of Israel draw nigh and come, that we may know it!
20 Woe unto them that call evil good, and good evil; that put darkness for light, and light for darkness; that put bitter for sweet, and sweet for bitter!
21 Woe unto them that are wise in their own eyes, and prudent in their own sight!
22 Woe unto them that are mighty to drink wine, and men of strength to mingle strong drink:
23 Which justify the wicked for reward, and take away the righteousness of the righteous from him!
24 Therefore as the fire devours the stubble, and the flame consumes the chaff, so their root shall be as rottenness, and their blossom shall go up as dust: because they have cast away the law of the LORD of hosts, and despised the word of the Holy One of Israel.
25 Therefore is the anger of the LORD kindled against his people, and he has stretched forth his hand against them, and has smitten them: and the hills did tremble, and their carcasses were torn in the midst of the streets. For all this his anger is not turned away, but his hand is stretched out still.
26 And he will lift up an ensign [nec – where they will see the testimony as if a fiery serpent on a cross] to the nations from far, and will hiss [see Zechariah 10:8 and its surround passage for context and identifying these as those the LORD redeems] unto them from the end of the earth: and, behold, they shall come with speed swiftly:
27 None shall be weary nor stumble among them; none shall slumber nor sleep; neither shall the girdle of their loins be loosed, nor the latchet of their shoes be broken:
28 Whose arrows are sharp, and all their bows bent, their horses' hoofs shall be counted like flint, and their wheels like a whirlwind:
29 Their roaring shall be like a lion, they shall roar like young lions: yea, they shall roar, and lay hold of the prey, and shall carry it away safe, and none shall deliver it.
30 And in that day they shall roar against them like the roaring of the sea [of the masses]: and if one look unto the land, behold darkness and sorrow, and the light is darkened in the heavens thereof.
The title speaks of those who leave the ways of the age and are transformed by the renewing of their minds. It says by doing this we become able to prove (dokimazo – try and discern) what is and isn't the mind of God. As Romans 12 continues we are told what is the "good, and acceptable, and perfect, will of God."
1 I beseech you therefore, brethren, by the mercies of God, that you present your bodies a living sacrifice, holy, acceptable unto God, which is your reasonable service.
2 And be not conformed to this world: but be you transformed by the renewing of your mind, that you may prove what is that good, and acceptable, and perfect, will of God.
3 For I say, through the grace given unto me, to every man that is among you, not to think of himself more highly than he ought to think; but to think soberly, according as God has dealt to every man the measure of faith.
4 For as we have many members in one body, and all members have not the same office:
5 So we, being many, are one body in Christ, and every one members one of another.
6 Having then gifts differing according to the grace that is given to us, whether prophecy, let us prophesy according to the proportion of faith;
7 Or ministry, let us wait on our ministering: or he that teaches, on teaching;
8 Or he that exhorts, on exhortation: he that gives, let him do it with simplicity; he that rules, with diligence; he that shews mercy, with cheerfulness.
9 Let love be without dissimulation. Abhor that which is evil; cleave to that which is good.
10 Be kindly affectioned one to another with brotherly love; in honor preferring one another;
11 Not slothful in business; fervent in spirit; serving the LORD;
12 Rejoicing in hope; patient in tribulation; continuing instant in prayer;
13 Distributing to the necessity of saints; given to hospitality.
14 Bless them which persecute you: bless, and curse not.
15 Rejoice with them that do rejoice, and weep with them that weep.
16 Be of the same mind one toward another. Mind not high things, but condescend to men of low estate. Be not wise in your own conceits.
17 Recompense to no man evil for evil. Provide things honest in the sight of all men.
18 If it be possible, as much as lies in you, live peaceably with all men.
19 Dearly beloved, avenge not yourselves, but rather give place unto wrath: for it is written, Vengeance is mine; I will repay, says the LORD [see Deuteronomy 32:35 below].
20 Therefore if your enemy hunger, feed him; if he thirst, give him drink [see Isaiah 5:13 above ands Proverbs 25:21 & 22 below] for in so doing you shall heap coals of fire on his head.
21 Be not overcome of evil, but overcome evil with good.
This is the day of the LORD, and His vengeance and wrath are by a better plan [seee Proverbs 20:18 & 24:6 thru 8]: giving greater understanding and wisdom (intelligence), and the demonstration of spiritual strength that surpasses all the power and might of this world age. "This is the word of the LORD unto Zerubbabel [Trump], saying, Not by might, nor by power, but by my spirit, saith the LORD of hosts. 7 Who are you, O great mountain? before Zerubbabel [Trump] thou shalt become a plain: and he shall bring forth the headstone thereof with shoutings, crying, Grace, grace unto it. 8 Moreover the word of the LORD came unto me, saying, 9 The hands of Zerubbabel [Trump] have laid the foundation of this house; his hands shall also finish it; and thou shalt know that the LORD of hosts [the armies of heaven] has sent me unto you." Zechariah 4
29 O that they were wise, that they understood this, that they would consider their latter end!
30 How should one chase a thousand, and two put ten thousand to flight, except their Rock had sold them, and the LORD had shut them up?
31 For their rock is not as our Rock, even our enemies themselves being judges.
32 For their vine is of the vine of Sodom, and of the fields of Gomorrah: their grapes are grapes of gall, their clusters are bitter:
33 Their wine is the poison of dragons, and the cruel venom of asps.
34 Is not this laid up in store with me, and sealed up among my treasures?
35 To me belongs vengeance and recompense; their foot shall slide in due time: for the day of their calamity is at hand, and the things that shall come upon them make haste.
36 For the LORD shall judge his people, and repent himself for his servants, when he sees that their power is gone, and there is none shut up, or left.
37 And he shall say, Where are their gods, their rock in whom they trusted,
38 Which did eat the fat of their sacrifices, and drank the wine of their drink offerings? let them rise up and help you, and be your protection.
39 See now that I, even I, am he, and there is no god with me: I kill, and I make alive; I wound, and I heal: neither is there any that can deliver out of my hand.
40 For I lift up my hand to heaven, and say, I live for ever.
41 If I whet my glittering sword, and mine hand take hold on judgment; I will render vengeance to mine enemies, and will reward them that hate me.
42 I will make mine arrows drunk with blood, and my sword shall devour flesh; and that with the blood of the slain and of the captives, from the beginning of revenges upon the enemy.
43 Rejoice, O you nations, with his people: for he will avenge the blood of his servants, and will render vengeance to his adversaries, and will be merciful unto his land, and to his people.
Romans 2 speaks of the judgment of men, who condemn and destroy the lives of those doing things they themselves are equally guilty of. In doing they condemn themselves to be judged by the same judgment. The judgment of God is meant to bring men to repentance, and away from self-destruction that comes from perverted judgment [unequally administering the law based on the person].
1 Therefore you are inexcusable, O man, whosoever you are that judges: for wherein you judges another, you condemn yourself; for you that judges do the same things.
2 But we are sure that the judgment of God is according to truth against them which commit such things.
3 And think you this, O man, that judges them which do such things, and do the same, that you shall escape the judgment of God?
4 Or despise you the riches of his goodness and forbearance and longsuffering; not knowing that the goodness of God leads you to repentance?
5 But after your hardness and impenitent heart treasures up unto yourself wrath against the day of wrath and revelation of the righteous judgment of God;
6 Who will render to every man according to his deeds:
7 To them who by patient continuance in well doing seek for glory and honor and immortality, eternal life:
8 But unto them that are contentious, and do not obey the truth, but obey unrighteousness, indignation and wrath,
9 Tribulation and anguish, upon every soul of man that does evil, of the Jew first, and also of the Gentile;
10 But glory, honor, and peace, to every man that works good, to the Jew first [those who know God], and also to the Gentile [those who don't know Him]:
11 For there is no respect of persons with God.
In Luke 18:29 & 30 the LORD speaks of this time, and of those who have given up all these ways (injustice and inequity – poor judgment) of this world age for the kingdom of God, and for it receive greater (true) riches in this world, and in the one to come eternal life (the kingdom of God, wherein dwells righteousness – see 2 Peter 3:13).
1 And he spoke a parable unto them to this end, that men ought always to pray, and not to faint;
2 Saying, There was in a city a judge, which feared not God, neither regarded man:
3 And there was a widow in that city; and she came unto him, saying, Avenge me of mine adversary [Trump].
4 And he would not for a while: but afterward he said within himself, Though I fear not God, nor regard man;
5 Yet because this widow troubles me, I will avenge her, lest by her continual coming she weary me.
6 And the LORD said, Hear what the unjust judge said.
7 And shall not God avenge his own elect, which cry day and night unto him, though he bear long with them?
8 I tell you that he will avenge them speedily. Nevertheless when the Son of man comes [in/with this judgment], shall he find faith on the earth [will they believe his words are God's judgment and vengeance]?
9 And he spoke this parable unto certain which trusted in themselves that they were righteous [which is why they refuse to believe], and despised others:
10 Two men went up into the temple to pray; the one a Pharisee, and the other a publican.
11 The Pharisee [those who rule over the breach] stood and prayed thus with himself, God, I thank you, that I am not as other men are, extortionist, unjust, adulterers, or even as this publican [Trump].
12 I fast twice in the week, I give tithes of all that I possess.
13 And the publican, standing afar off, would not lift up so much as his eyes unto heaven, but smote upon his breast, saying, God be merciful to me a sinner.
14 I tell you, this man went down to his house justified rather than the other: for every one that exalts himself [pride and self-righteousness] shall be abased; and he that humbles himself shall be exalted.
15 And they brought unto him also infants, that he would touch them: but when his disciples saw it, they rebuked them.
16 But Jesus called them unto him, and said, Suffer little children to come unto me, and forbid them not: for of such is the kingdom of God.
17 Truly I say unto you, Whosoever shall not receive the kingdom of God as a little child [giving up all the ways they know and trust in, so their mind can be renewed – born again] shall in no wise enter therein.
18 And a certain ruler asked him, saying, Good Master, what shall I do to inherit eternal life?
19 And Jesus said unto him, Why call you me good? none is good, save one, that is, God.
20 You know the commandments, Do not commit adultery, Do not kill, Do not steal, Do not bear false witness, Honor your father and your mother.
21 And he said, All these have I kept from my youth up.
22 Now when Jesus heard these things, he said unto him, Yet lack you one thing: sell all that you have [which you trust in], and distribute unto the poor, and you shall have treasure in heaven: and come, follow me.
23 And when he heard this, he was very sorrowful: for he was very rich.
24 And when Jesus saw that he was very sorrowful, he said, How hardly shall they that have riches enter into the kingdom of God!
25 For it is easier for a camel to go through a needle's eye, than for a rich man to enter into the kingdom of God. ["Rich" is from the word plousios, deriving from pletho – meaning the man is full – and thinks he needs nothing else.]
26 And they that heard it said, Who then can be saved?
27 And he said, The things which are impossible [adunatos – without power to accomplish] with men are possible [dunatos – in the power] with God [by trusting in Him first and foremost].
28 Then Peter said, Lo, we have left all, and followed you.
29 And he said unto them, Truly I say unto you, There is no man that has left house, or parents, or brethren, or wife, or children, for the kingdom of God's sake,
30 Who shall not receive manifold more in this present time, and in the world to come life everlasting.
31 Then he took unto him the twelve, and said unto them, Behold, we go up to Jerusalem, and all things that are written by the prophets concerning the Son of man shall be accomplished.
32 For he shall be delivered unto the Gentiles, and shall be mocked, and spitefully entreated, and spitted on:
33 And they shall scourge him, and put him to death: and the third day he shall rise again.
34 And they understood none of these things: and this saying was hid from them, neither knew they the things which were spoken.
35 And it came to pass, that as he was come nigh unto Jericho [where the wall fell, after much long-suffering and silence, when men opened their mouths – as is in pattern described here following], a certain blind man sat by the way side begging:
36 And hearing the multitude pass by, he asked what it meant.
37 And they told him, that Jesus of Nazareth passes by [as those in Jericho were unable to see who was walking, because of the wall, only hearing the commotion].
38 And he cried, saying, Jesus, you son of David, have mercy on me.
39 And they which went before rebuked him, that he should hold his peace: but he cried so much the more, You son of David, have mercy on me.
40 And Jesus stood [as did Joshua (Jesus)], and commanded him to be brought unto him: and when he was come near, he asked him,
41 Saying, What will you that I shall do unto you? And he said, LORD, that I may receive my sight.
42 And Jesus said unto him, Receive your sight: your faith has saved you.
43 And immediately [the wall fell, and] he received his sight [and saw Joshua/Jesus], and followed him, glorifying God: and all the people, when they saw it, gave praise unto God.
3 Thus says the LORD God; Woe unto the foolish prophets, that follow their own spirit, and have seen nothing [are blind]!
4 O Israel, your prophets are like the foxes in the deserts.
5 You have not gone up into the gaps, neither made up the hedge for the house of Israel to stand in the battle in the day of the LORD.
6 They have seen vanity and lying divination, saying, The LORD says: and the LORD has not sent them: and they have made others to hope that they would confirm the word.
7 Have you not seen a vain vision, and have you not spoken a lying divination, whereas you say, The LORD said it; albeit I have not spoken?
8 Therefore thus says the LORD God; Because you have spoken vanity, and seen lies, therefore, behold, I am against you, says the LORD God.
9 And mine hand shall be upon the prophets that see vanity, and that divine lies: they shall not be in the assembly of my people, neither shall they be written in the writing of the house of Israel, neither shall they enter into the land of Israel; and you shall know that I am the LORD God.
10 Because, even because they have seduced my people, saying, Peace; and there was no peace; and one built up a wall, and, lo, others daubed it with untempered morter:
11 Say unto them which daub it with untempered morter, that it shall fall: there shall be an overflowing shower; and you, O great hailstones, shall fall; and a stormy wind shall rend it.
12 Lo, when the wall is fallen, shall it not be said unto you, Where is the daubing wherewith you have daubed it?
13 Therefore thus says the LORD God; I will even rend it with a stormy wind in my fury; and there shall be an overflowing shower in mine anger, and great hailstones in my fury to consume it. [all these are the word of my mouth spoken by the LORD]
14 So will I break down the wall that you have daubed with untempered morter, and bring it down to the ground, so that the foundation thereof shall be discovered, and it shall fall, and you shall be consumed in the midst thereof: and you shall know that I am the LORD.
15 Thus will I accomplish my wrath upon the wall, and upon them that have daubed it with untempered morter, and will say unto you, The wall is no more, neither they that daubed it;
16 To wit, the prophets of Israel which prophesy concerning Jerusalem, and which see visions of peace for her, and there is no peace, says the LORD God.
17 Likewise, you son of man, set your face against the daughters of your people, which prophesy out of their own heart; and prophesy you against them,
18 And say, Thus says the LORD God; Woe to the women that sew pillows to all armholes [to cover the arm of the LORD so men cannot see His work], and make kerchiefs upon the head of every stature [to cover the LORD's face so He is not seen] to hunt souls [with their open mouths, as the whale consuming the prey]! Will you hunt the souls of my people, and will you save the souls alive that come unto you?
19 And will you pollute me among my people for handfuls of barley and for pieces of bread, to slay the souls that should not die, and to save the souls alive that should not live, by your lying to my people that hear your lies?
20 Wherefore thus says the LORD God; Behold, I am against your pillows, wherewith you there hunt the souls to make them fly [the lie of the rapture], and I will tear them from your arms, and will let the souls go, even the souls that you hunt to make them fly.
21 Your kerchiefs also will I tear, and deliver my people out of your hand, and they shall be no more in your hand to be hunted; and you shall know that I am the LORD.
22 Because with lies you have made the heart of the righteous sad, whom I have not made sad; and strengthened the hands of the wicked, that he should not return from his wicked way, by promising him life:
23 Therefore you shall see no more vanity, nor divine divinations: for I will deliver my people out of your hand: and you shall know that I am the LORD.
These men, the false prophets who mislead God's people, and the churches that are as an unfaithful woman, are those who teach their own ways. They hide the LORD from His people and refuse to report His arm that has been made bare, manifested before our eyes. These people don't know they are naked and poor, and thinking they are rich they have no hunger or thirst for the LORD.
Luke 18 tells of the LORD being willing to be consumed by the whale's mouth, into the belly of the earth [see Jonah 2]. He reveals this to His disciples after he told them to follow Him by giving up their material world and the unjust ways of the age. This is the course set before us, which we must run, giving up what is keeping us from being witnesses of God.
1 Wherefore seeing we also are compassed about with so great a cloud of witnesses, let us lay aside every weight, and the sin which does so easily beset us, and let us run with patience the race that is set before us,
2 Looking unto Jesus the author and finisher of our faith; who for the joy that was set before him endured the cross, despising the shame, and is set down at the right hand of the throne of God.
3 For consider him that endured such contradiction of sinners against himself, lest you be wearied and faint in your minds.
4 You have not yet resisted unto blood, striving against sin.
29 And he said unto them, Truly I say unto you, There is no man that has left house, or parents, or brethren, or wife, or children, for the kingdom of God's sake,
30 Who shall not receive manifold more in this present time, and in the world to come life everlasting.
31 Then he took unto him the twelve, and said unto them, Behold, we go up to Jerusalem, and all things that are written by the prophets concerning the Son of man shall be accomplished.
32 For he shall be delivered unto the Gentiles, and shall be mocked, and spitefully entreated, and spitted on:
33 And they shall scourge him, and put him to death: and the third day he shall rise again.
34 And they understood none of these things: and this saying was hid from them, neither knew they the things which were spoken.
14 And unto the angel of the church of the Laodiceans write; These things says the Amen, the faithful and true witness, the beginning of the creation of God;
15 I know your works, that you are neither cold nor hot: I would you wert cold or hot.
16 So then because you are lukewarm, and neither cold nor hot, I will spew you out of my mouth.
17 Because you say, I am rich, and increased with goods, and have need of nothing; and know not that you are wretched, and miserable, and poor, and blind, and naked:
18 I counsel you to buy of me gold tried in the fire, that you may be rich; and white raiment, that you may be clothed, and that the shame of your nakedness do not appear; and anoint your eyes with eye-salve, that you may see.
19 As many as I love, I rebuke and chasten: be zealous therefore, and repent.
20 Behold, I stand at the door, and knock: if any man hear my voice, and open the door, I will come in to him, and will sup with him, and he with me.
21 To him that overcomes will I grant to sit with me in my throne, even as I also overcame, and am set down with my Father in his throne.
22 He that has an ear, let him hear what the Spirit says unto the churches.
1 These are also proverbs of Solomon, which the men of Hezekiah king of Judah copied out.
2 It is the glory of God to conceal a thing: but the honor of kings is to search out a matter.
3 The heaven for height, and the earth for depth, and the heart of kings is unsearchable.
4 Take away the dross from the silver, and there shall come forth a vessel for the finer.
5 Take away the wicked from before the king, and his throne shall be established in righteousness.
6 Put not forth yourself in the presence of the king, and stand not in the place of great men:
7 For better it is that it be said unto you, Come up hither; than that you should be put lower in the presence of the prince whom your eyes have seen.
8 Go not forth hastily to strive, lest you know not what to do in the end thereof, when your neighbor has put you to shame.
9 Debate your cause with your neighbor himself; and discover not a secret to another:
10 Lest he that hears it put you to shame, and your infamy turn not away.
11 A word fitly spoken is like apples of gold in pictures of silver.
12 As an earring of gold, and an ornament of fine gold, so is a wise reprover upon an obedient ear.
13 As the cold of snow in the time of harvest, so is a faithful messenger to them that send him: for he refreshes the soul of his masters.
14 Whoso boasts himself of a false gift is like clouds and wind without rain.
15 By long forbearing is a prince persuaded, and a soft tongue breaks the bone.
16 Have you found honey? eat so much as is sufficient for you, lest you be filled therewith, and vomit it.
17 Withdraw your foot from your neighbor's house; lest he be weary of you, and so hate you.
18 A man that bears false witness against his neighbor is [as] a mallet, and a sword, and a sharp arrow.
19 Confidence in an unfaithful man in time of trouble is like a broken tooth, and a foot out of joint.
20 As he that taketh away a garment in cold weather, and as vinegar upon nitre, so is he that sings songs to an heavy heart.
21 If your enemy be hungry, give him bread to eat; and if he be thirsty, give him water to drink:
22 For you shall heap coals of fire upon his head, and the LORD shall reward you.
23 The north wind drives away rain: so does an angry countenance a backbiting tongue.
24 It is better to dwell in the corner of the housetop, than with a brawling woman and in a wide house.
25 As cold waters to a thirsty soul, so is good news from a far country.
26 A righteous man falling down before the wicked is as a troubled fountain, and a corrupt spring.
27 It is not good to eat much honey: so for men to search their own glory is not glory.
28 He that has no rule over his own spirit is like a city that is broken down, and without walls.