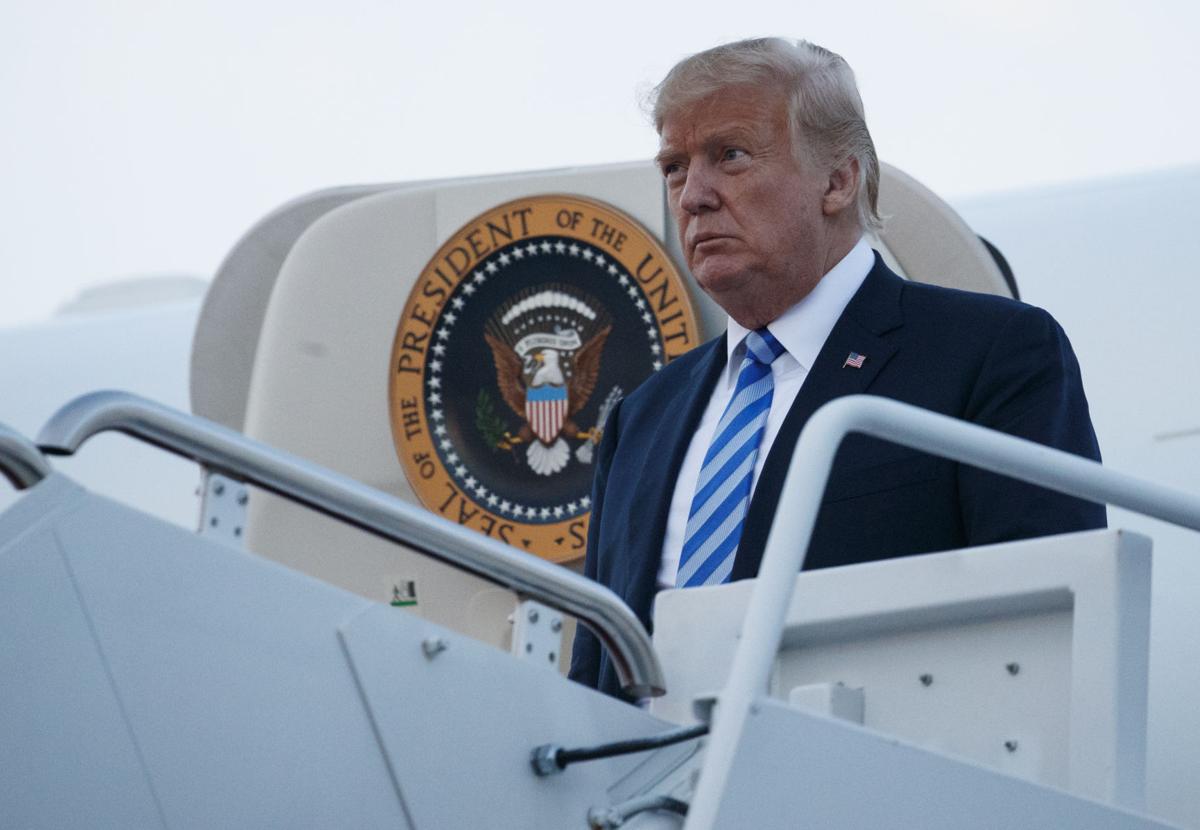 Is Trump the Zerubbabel of Zechariah 4? (The hands of Zerubbabel have laid the foundation of this house; his hands shall also finish it; and you shall know that the LORD of hosts has sent me unto you.)
Continuing: in the previous post, Trump's name was included in brackets after Zerubbabel as it appeared in Zechariah 4. Of course, that caused the haters, the people whose animus is forced to the surface by any positive mention of his name, to do as they instinctively are bound, to attack and further demonize him and any who dare support him. They are those whose standard of judgment proceeds from themselves, ever-changing based on the person, and as Cain, are "of that wicked one [Satan], and slew his brother. And wherefore slew he him? Because his own works were evil, and his brother's righteous."
Friends, we understand that Trump is not Zerubbabel, but rather his person and actions are those which depict the type, (just as his attackers show the character traits of Cain). It should be our goal to become and be seen as the people who we are told of as examples: "not conformed to this world: but be you transformed by the renewing of your mind, that you may prove what is that good, and acceptable, and perfect, will of God." The way of this world age, injustice based on erroneous interpretation, entrapment by, and unequal application of the law, are the perverted judgement we saw spoken of in Romans 12, and discussed in the prior post. There we also saw God's right (righteous) judgment, which is meant to produce repentance and correction, and is no respecter of person.
In many previous discussions, we have seen the way to civilized societies is mutual security that comes from men governing by equal and limited use of the law. The foundation of such governments, if it wishes to long last, is in the conscience of the people governed, which itself generally must have been formed from the same teaching; the transformation mentioned above. This we know, is the will of God for all people, to live in peace and security that only comes in the way of Jerusalem.
Suffer me for a moment while I repeat the meaning of Jerusalem, which foretells of this idea, and the house built by Zerubbabel (name meaning he is born in Babylon – quickened out from under the rule of confusion). Jerusalem is from the two Hebrew words, yarah and shalam. Yarah means to flow as water, and by implication to teach or lay a foundation, and is speaking of these as what comes directly from God to us as His pure word. They are the foundation that produces shalam, meaning to be safe, in mind, body and estate. It figuratively means to become complete, by implication meaning to be friendly, and by extension to reciprocate (mutual respect by an equal application).
Jerusalem itself was built on the ruin of the city of Salem before it, which represents peace that could not last, defiled because it was not founded on God's teaching. This is a like pattern of Jerusalem, whose original teaching was perverted by men, and by this it became desolate. Now, the LORD is sending and restoring his undefiled word, flowing from Him to and through His children, and producing New Jerusalem founded on what is now un-corruptible by the direct connection.
This is the context of Hebrew 12, speaking to those who have been correct in this way, and saying:
22 But you are come unto mount Zion, and unto the city of the living God, the heavenly Jerusalem, and to an innumerable company of angels [messengers],
23 To the general assembly and church of the firstborn, which are written in heaven, and to God the Judge of all, and to the spirits of just men made perfect,
24 And to Jesus the mediator of the new covenant, and to the blood of sprinkling, that speaks better things than that of Abel.
25 See that you refuse not him that speaks. For if they escaped not who refused him that spoke on earth, much more shall not we escape, if we turn away from him that speaks from heaven:
26 Whose voice then shook the earth: but now he has promised, saying, Yet once more I shake not the earth only, but also heaven.
27 And this word, Yet once more, signifies the removing of those things that are shaken, as of things that are made, that those things which cannot be shaken may remain.
28 Wherefore we receiving a kingdom which cannot be moved, let us have grace, whereby we may serve God acceptably with reverence and godly fear:
29 For our God is a consuming fire.
Friends, as discussed in prior posts, as certainly as this is a time of "just men made perfect," it is undoubtedly a time when the lawless are manifested before our eyes: those who, knowing the law, use it for injustice and to victimize the innocent who are law abiding. We know, because we have seen it in the law of nature and the law of nature's God, the only option is to separate these men from those who do choose to be civilized. The reason for this just separation, as we know, is these wicked and unreasonable men refuse to be correct, and by choice choose lawlessness, and agitate and incite those they first cultivated into ignorance by teaching garbage instead of God's ways. These men separate themselves into the darkness by choice, because their deeds are evil, and they hate the light (they hate this understanding and choose confusion's darkness). These are those chained to darkness, and who refuse even now to be pulled out (harpazo) from the fires their ways have created.
3 Beloved, when I gave all diligence to write unto you of the common salvation, it was needful for me to write unto you, and exhort you that you should earnestly contend for the faith which was once delivered unto the saints.
4 For there are certain men crept in unawares, who were before of old ordained to this condemnation, ungodly men, turning the grace of our God into lasciviousness, and denying the only LORD God, and our LORD Jesus Christ.
5 I will therefore put you in remembrance, though you once knew this, how that the LORD, having saved the people out of the land of Egypt, afterward destroyed them that believed not.
6 And the angels which kept not their first estate, but left their own habitation, he has reserved in everlasting chains under darkness unto the judgment of the great day.
7 Even as Sodom and Gomorrha, and the cities about them in like manner, giving themselves over to fornication, and going after strange flesh, are set forth for an example, suffering the vengeance of eternal fire.
8 Likewise also these filthy dreamers defile the flesh, despise dominion, and speak evil of dignities.
9 Yet Michael the archangel, when contending with the devil he disputed about the body of Moses, durst not bring against him a railing accusation, but said, The LORD rebuke you.
10 But these speak evil of those things which they know not: but what they know naturally, as brute beasts, in those things they corrupt themselves.
11 Woe unto them! for they have gone in the way of Cain, and ran greedily after the error of Balaam for reward [cursing God's people for money], and perished in the gainsaying of Core.
12 These are spots in your feasts of charity, when they feast with you, feeding themselves without fear: clouds they are without water, carried about of winds; trees whose fruit withers, without fruit, twice dead, plucked up by the roots;
13 Raging waves of the sea, foaming out their own shame; wandering stars, to whom is reserved the blackness of darkness for ever.
14 And Enoch also, the seventh from Adam, prophesied of these, saying, Behold, the LORD comes with ten thousands of his saints,
15 To execute judgment upon all, and to convince all that are ungodly among them of all their ungodly deeds which they have ungodly committed, and of all their hard speeches which ungodly sinners have spoken against him.
16 These are murmurers, complainers, walking after their own lusts; and their mouth speaks great swelling words, having men's persons in admiration because of advantage.
17 But, beloved, remember you the words which were spoken before of the apostles of our LORD Jesus Christ;
18 How that they told you there should be mockers in the last time, who should walk after their own ungodly lusts.
19 These be they who separate themselves, sensual, having not the Spirit.
20 But you, beloved, building up yourselves on your most holy faith, praying in the Holy Ghost,
21 Keep yourselves in the love of God, looking for the mercy of our LORD Jesus Christ unto eternal life.
22 And of some have compassion, making a difference:
23 And others save with fear, pulling them out of the fire; hating even the garment spotted by the flesh.
24 Now unto him that is able to keep you from falling, and to present you faultless before the presence of his glory with exceeding joy,
25 To the only wise God our Savior, be glory and majesty, dominion and power, both now and ever. Amen.
Friends, it is time to exercise the discernment the LORD has given us by His word. Try the spirits in men. If they confess the LORD has now come in our flesh, speaking good tidings of salvation, they are of God. The others are antichrists, and have come as you have heard they would. We have overcome their unbelief, and by faith we have entered God's kingdom, the kingdom of heaven, heavenly Jerusalem.
1 Beloved, believe not every spirit, but try the spirits whether they are of God: because many false prophets are gone out into the world.
2 Hereby know you the Spirit of God: Every spirit that confesses that Jesus Christ is come in the flesh is of God:
3 And every spirit that confesses not that Jesus Christ is come in the flesh is not of God: and this is that spirit of antichrist, whereof you have heard that it should come; and even now already is it in the world.
4 You are of God, little children, and have overcome them: because greater is he that is in you, than he that is in the world.
5 They are of the world: therefore speak they of the world, and the world hears them.
6 We are of God: he that knows God hears us; he that is not of God hears not us. Hereby know we the spirit of truth, and the spirit of error.
7 Beloved, let us love one another: for love is of God; and every one that loves is born of God, and knows God.
8 He that loves not knows not God; for God is love.
9 In this was manifested the love of God toward us, because that God sent his only begotten Son into the world, that we might live through him.
10 Herein is love, not that we loved God, but that he loved us, and sent his Son to be the propitiation for our sins.
11 Beloved, if God so loved us, we ought also to love one another.
12 No man has seen God at any time. If we love one another, God dwells in us, and his love is perfected in us.
13 Hereby know we that we dwell in him, and he in us, because he has given us of his Spirit.
14 And we have seen and do testify that the Father sent the Son to be the Savior of the world.
15 Whosoever shall confess that Jesus is the Son of God, God dwells in him, and he in God.
16 And we have known and believed the love that God has to us. God is love; and he that dwells in love dwells in God, and God in him.
17 Herein is our love made perfect, that we may have boldness in the day of judgment: because as he is, so are we in this world.
18 There is no fear in love; but perfect love casts out fear: because fear has torment. He that fears is not made perfect in love.
19 We love him, because he first loved us.
20 If a man say, I love God, and hates his brother, he is a liar: for he that loves not his brother whom he has seen, how can he love God whom he has not seen?
21 And this commandment have we from him, That he who love God love his brother also.
As we know, the "love" spoken of above is agape, the same word rendered "charity" in Jude 1:12 above, speaking there of those who are destroying the righteous, cursing them for the reward they recieve from our enemies, and are as spots in our feast of charity. We know this "charity" and "love" are to give this word of life to those who need it, to build the house of God, as we are told will Zerubbabel, who is merely a pattern of Christ in us building a just civil government. This is the same pattern we see in the Zechariah 3 where the priesthood is restored; there spoken of as Joshua (Jesus) cleansed, as Satan stands at his right hand to resist the angel of the LORD who is speaking the ways of purification.
1 And he shewed me Joshua the high priest standing before the angel of the LORD, and Satan standing at his right hand to resist him.
2 And the LORD said unto Satan, The LORD rebuke you, O Satan; even the LORD that has chosen Jerusalem rebuke you: is not this a brand plucked out of the fire?
3 Now Joshua was clothed with filthy garments, and stood before the angel.
4 And he answered and spoke unto those that stood before him, saying, Take away the filthy garments from him. And unto him he said, Behold, I have caused your iniquity to pass from you, and I will clothe you with change of raiment.
5 And I said, Let them set a fair mitre upon his head. So they set a fair mitre upon his head, and clothed him with garments [after holy garments put on after the sacrifice and washing with water – the word – see Exodus 29:1 thru 9]. And the angel of the LORD stood by.
6 And the angel of the LORD protested [repeated] unto Joshua, saying,
7 Thus says the LORD of hosts; If you will walk in my ways, and if you will keep my charge, then you shall also judge my house, and shall also keep my courts, and I will give you places to walk among these that stand by.
8 Hear now, O Joshua the high priest, you, and your fellows that sit before you: for they are men wondered at: for, behold, I will bring forth my servant the Branch.
9 For behold the stone that I have laid before Joshua; upon one stone shall be seven eyes: behold, I will engrave the graving thereof, says the LORD of hosts, and I will remove the iniquity of that land in one day.
10 In that day, says the LORD of hosts, shall you call every man his neighbor under the vine and under the fig tree.
1 And the angel that talked with me came again, and waked me, as a man that is wakened out of his sleep.
2 And said unto me, What see you? And I said, I have looked, and behold a candlestick all of gold, with a bowl upon the top of it, and his seven lamps thereon, and seven pipes to the seven lamps, which are upon the top thereof:
3 And two olive trees by it, one upon the right side of the bowl, and the other upon the left side thereof.
4 So I answered and spoke to the angel that talked with me, saying, What are these, my LORD?
5 Then the angel that talked with me answered and said unto me, Know you not what these be? And I said, No, my LORD.
6 Then he answered and spoke unto me, saying, This is the word of the LORD unto Zerubbabel, saying, Not by might, nor by power, but by my spirit, says the LORD of hosts.
7 Who are you, O great mountain? before Zerubbabel you shall become a plain: and he shall bring forth the headstone thereof with shouting, crying, Grace, grace unto it.
8 Moreover the word of the LORD came unto me, saying,
9 The hands of Zerubbabel have laid the foundation of this house; his hands shall also finish it; and you shall know that the LORD of hosts has sent me unto you.
10 For who has despised the day of small things? for they shall rejoice, and shall see the plummet in the hand of Zerubbabel with those seven [God's spirit in all His people]; they are the eyes of the LORD, which run to and fro through the whole earth.
11 Then answered I, and said unto him, What are these two olive trees upon the right side of the candlestick and upon the left side thereof?
12 And I answered again, and said unto him, What be these two olive branches which through the two golden pipes empty the golden oil out of themselves?
13 And he answered me and said, Know you not what these be? And I said, No, my LORD.
14 Then said he, These are the two anointed ones, that stand by the LORD of the whole earth. [Joshua as the body of Christ (Jesus), and Zerubbabel the civil government of His people, both raised up to finish the house. These are the sun, moon, and stars, who bowed to Joseph as they must and will bow to Christ's headship, so the light of just government will shine and be reflected on the earth.
1 Wherefore, holy brethren, partakers of the heavenly calling, consider the Apostle and High Priest of our profession, Christ Jesus;
2 Who was faithful to him that appointed him, as also Moses was faithful in all his house.
3 For this man was counted worthy of more glory than Moses, inasmuch as he who has builds the house has more honor than the house.
4 For every house is built by some man; but he that built all things is God.
5 And Moses truly was faithful in all his house, as a servant, for a testimony of those things which were to be spoken after;
6 But Christ as a son over his own house; whose house are we, if we hold fast the confidence and the rejoicing of the hope firm unto the end.
7 Wherefore (as the Holy Ghost says, To day if you will hear his voice,
8 Harden not your hearts, as in the provocation, in the day of temptation in the wilderness:
9 When your fathers tempted me, proved me, and saw my works forty years.
10 Wherefore I was grieved with that generation, and said, They do always err in their heart; and they have not known my ways.
11 So I swore in my wrath, They shall not enter into my rest.)
12 Take heed, brethren, lest there be in any of you an evil heart of unbelief, in departing from the living God.
13 But exhort one another daily, while it is called To day; lest any of you be hardened through the deceitfulness of sin.
14 For we are made partakers of Christ, if we hold the beginning of our confidence steadfast unto the end;
15 While it is said, To day if you will hear his voice, harden not your hearts, as in the provocation.
16 For some, when they had heard, did provoke: howbeit not all that came out of Egypt by Moses.
17 But with whom was he grieved forty years? was it not with them that had sinned, whose carcasses fell in the wilderness?
18 And to whom swore he that they should not enter into his rest, but to them that believed not?
19 So we see that they could not enter in because of unbelief.
1 Let us therefore fear, lest, a promise being left us of entering into his rest, any of you should seem to come short of it.
2 For unto us was the gospel preached, as well as unto them: but the word preached did not profit them, not being mixed with faith in them that heard it.
3 For we which have believed do enter into rest, as he said, As I have sworn in my wrath, if they shall enter into my rest: although the works were finished from the foundation of the world.
4 For he spoke in a certain place of the seventh day on this wise, And God did rest the seventh day from all his works.
5 And in this place again, If they shall enter into my rest.
6 Seeing therefore it remains that some must enter therein, and they to whom it was first preached entered not in because of unbelief:
7 Again, he limits [horizo – has set a limit for this rising] a certain day, saying in David, To day, after so long a time; as it is said, To day if you will hear his voice, harden not your hearts.
8 For if Jesus had given them rest, then would he not afterward have spoken of another day.
9 There remains therefore a rest to the people of God.
10 For he that is entered into his rest, he also has ceased from his own works, as God did from his.
11 Let us labor therefore to enter into that rest, lest any man fall after the same example of unbelief.
12 For the word of God is quick, and powerful, and sharper than any two-edged sword, piercing even to the dividing asunder of soul and spirit, and of the joints and marrow, and is a discerner of the thoughts and intents of the heart.
13 Neither is there any creature that is not manifest in his sight: but all things are naked and opened unto the eyes of him with whom we have to do.
14 Seeing then that we have a great high priest, that is passed into the heavens, Jesus the Son of God, let us hold fast our profession.
15 For we have not an high priest which cannot be touched with the feeling of our infirmities; but was in all points tempted like as we are, yet without sin.
16 Let us therefore come boldly unto the throne of grace, that we may obtain mercy, and find grace to help in time of need.
This "help" is what the writer later speaks of in Hebrews 13, when we carry out this witness (charity freely giving the gospel) without fear. The fear is of the reproach of the unbelievers, who deny Christ has come in our flesh, who will most certainly crucify us attempting to silence God's message which will save the world. When Hebrew 13 begins by saying "Let brotherly love (philadelphia) continue" it is speaking of the same thing Peter writes of in 2 Peter 1:7 when he speaks brotherly kindness (philadelphia) that is followed by "charity." These are the final steps showing we have been transformed into having the same knowledge of our LORD Jesus Christ. He in us is what allows us to overcome our fear, when we in this way have been separated from the unbelievers, and have joined ourselves to God in Christ.
1 Simon Peter, a servant and an apostle of Jesus Christ, to them that have obtained like precious faith with us through the righteousness of God and our Savior Jesus Christ:
2 Grace and peace be multiplied unto you through the knowledge of God, and of Jesus our LORD,
3 According as his divine power has given unto us all things that pertain unto life and godliness, through the knowledge of him that has called us to glory and virtue:
4 Whereby are given unto us exceeding great and precious promises: that by these you might be partakers of the divine nature, having escaped the corruption that is in the world through lust.
5 And beside this, giving all diligence, add to your faith virtue; and to virtue knowledge;
6 And to knowledge temperance; and to temperance patience; and to patience godliness;
7 And to godliness brotherly kindness [philadelphia]; and to brotherly kindness [philadelphia] charity.
8 For if these things be in you, and abound, they make you that you shall neither be barren nor unfruitful in the knowledge of our LORD Jesus Christ.
9 But he that lacks these things is blind, and cannot see afar off, and has forgotten that he was purged from his old sins.
10 Wherefore the rather, brethren, give diligence to make your calling and election sure: for if you do these things, you shall never fall:
11 For so an entrance shall be ministered unto you abundantly into the everlasting kingdom of our LORD and Savior Jesus Christ.
12 Wherefore I will not be negligent to put you always in remembrance of these things, though you know them, and be established in the present truth.
1 Let brotherly love [philadelpia] continue.
2 Be not forgetful to entertain strangers: for thereby some have entertained angels [God's messengers] unawares.
3 Remember them that are in bonds [in the prison of the unbelieves], as bound with them; and them which suffer adversity, as being yourselves also in the body.
4 Marriage [being joined with others in the body] is honorable in all, and the bed undefiled [if their doctrine is undefiled]: but whoremongers [those who have sold themselves to the world] and adulterers [and the unfaithful] God will judge.
5 Let your conversation be without covetousness [without greed and a lust for gain – as motivates the false prophets and false teachers]; and be content with such things as you have: for he has said, I will never leave you, nor forsake you.
6 So that we may boldly say, The LORD is my helper, and I will not fear what man shall do unto me [when we go to meet Him outside the camp, bearing the reproach of preaching His word].
7 Remember them which have the rule over you, who have spoken unto you the word of God: whose faith follow, considering the end of their conversation.
8 Jesus Christ the same yesterday, and to day, and for ever.
9 Be not carried about with divers and strange doctrines. For it is a good thing that the heart be established with grace; not with meats, which have not profited them that have been occupied therein.
10 We have an altar, whereof they have no right to eat which serve the tabernacle.
11 For the bodies of those beasts, whose blood is brought into the sanctuary by the high priest for sin, are burned without the camp.
12 Wherefore Jesus also, that he might sanctify the people with his own blood, suffered without the gate.
13 Let us go forth therefore unto him without the camp, bearing his reproach.
14 For here have we no continuing city, but we seek one to come.
15 By him therefore let us offer the sacrifice of praise to God continually, that is, the fruit of our lips giving thanks to his name.
16 But to do good and to communicate forget not: for with such sacrifices God is well pleased.
17 Obey them that have the rule over you, and submit yourselves: for they watch for your souls, as they that must give account, that they may do it with joy, and not with grief: for that is unprofitable for you.
18 Pray for us: for we trust we have a good conscience, in all things willing to live honestly.
19 But I beseech you the rather to do this, that I may be restored to you the sooner.
20 Now the God of peace, that brought again from the dead our LORD Jesus, that great shepherd of the sheep, through the blood of the everlasting covenant,
21 Make you perfect in every good work to do his will, working in you that which is well-pleasing in his sight, through Jesus Christ; to whom be glory for ever and ever. Amen.
22 And I beseech you, brethren, suffer the word of exhortation: for I have written a letter unto you in few words.
23 Know you that our brother Timothy is set at liberty [I have been loosed from death (first) for this mission]; with whom, if he come shortly, I will see you.
24 Salute all them that have the rule over you, and all the saints. They of Italy salute you.
25 Grace be with you all. Amen.
1 O come, let us sing unto the LORD: let us make a joyful noise to the rock of our salvation.
2 Let us come before his presence with thanksgiving, and make a joyful noise unto him with psalms.
3 For the LORD is a great God, and a great King above all gods.
4 In his hand are the deep places of the earth: the strength of the hills is his also.
5 The sea is his, and he made it: and his hands formed the dry land.
6 O come, let us worship and bow down: let us kneel before the LORD our maker.
7 For he is our God; and we are the people of his pasture, and the sheep of his hand. To day if you will hear his voice,
8 Harden not your heart, as in the provocation, and as in the day of temptation in the wilderness:
9 When your fathers tempted me, proved me, and saw my work.
10 Forty years long was I grieved with this generation, and said, It is a people that do err in their heart, and they have not known my ways:
11 Unto whom I swore in my wrath that they should not enter into my rest