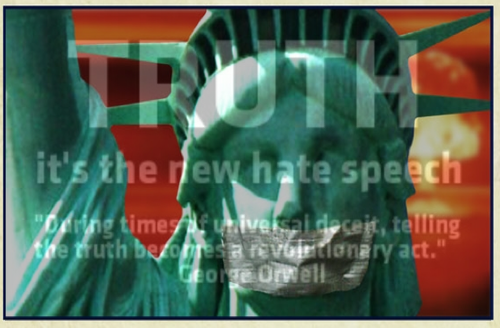 It is written in the prophets, "And they shall be all taught of God." Every man therefore that has heard, and has learned of the Father, comes unto me.
Continuing: the verse above is John 6:45; the quote within it appears in both Isaiah 54:13 and Jeremiah 31:34. It is speaking of His elect remnant who have come to Him after learning of the Father in Him. Quoting Isaiah and Jeremiah tells us of the same deliverance and rebirth spoken of in the previous post and many before describing when men's minds are freed and awakened by teaching that flows directly from God through the man/men of His choosing.
Friends, this is the same bread of life, precisely the same teaching flowing directly from God, which can raise and draw the dead to the LORD and life. These are the living waters that have flowed to those who receive them and become the firstborn from the dead, again raised as God's elect remnant. You are the children of David, the beloved born into the house of the same bread, spiritual Bethlehem, (meaning the family of bread.)
45 It is written in the prophets, And they shall be all taught of God. Every man therefore that has heard, and has learned of the Father, comes unto me.
46 Not that any man has seen the Father, save he which is of God, he has seen the Father.
47 Truly, truly, I say unto you, He that believes on me has everlasting life.
48 I am that bread of life.
49 Your fathers did eat manna in the wilderness, and are dead.
50 This is the bread which comes down from heaven, that a man may eat thereof, and not die.
51 I am the living bread which came down from heaven: if any man eat of this bread, he shall live for ever: and the bread that I will give is my flesh, which I will give for the life of the world.
52 The Jews therefore strove among themselves, saying, How can this man give us his flesh to eat?
53 Then Jesus said unto them, Truly, truly, I say unto you, Except you eat the flesh of the Son of man, and drink his blood, you have no life in you.
54 Whoso eats my flesh, and drinks my blood [the life that flows from Him], has eternal life; and I will raise him up at the last day.
37 In the last day, that great day of the feast, Jesus stood and cried, saying, If any man thirst, let him come unto me, and drink.
38 He that believes on me, as the scripture has said, out of his belly shall flow rivers of living water.
39 (But this spoke he of the Spirit, which they that believe on him should receive: for the Holy Ghost was not yet given; because that Jesus was not yet glorified [raised up in resurrection and the Father seen in Him].)
40 Many of the people therefore, when they heard this saying, said, Of a truth this is the Prophet.
41 Others said, This is the Christ. But some said, Shall Christ come out of Galilee?
42 Has not the scripture said, That Christ comes of the seed of David, and out of the town of Bethlehem, where David was?
43 So there was a division among the people because of him.
44 And some of them would have taken him; but no man laid hands on him.
45 Then came the officers to the chief priests and Pharisees; and they said unto them, Why have you not brought him?
46 The officers answered, Never man spoke like this man.
47 Then answered them the Pharisees, Are you also deceived?
48 Have any of the rulers or of the Pharisees believed on him?
49 But this people who knows not the law are cursed.
50 Nicodemus says unto them, (he that came to Jesus by night, being one of them,)
51 Does our law judge any man, before it hear him, and know what he does?
52 They answered and said unto him, Are you also of Galilee? Search, and look: for out of Galilee arises no prophet.
53 And every man went unto his own house.
The Hebrew word Galilee is from galiyl, meaning a valve or folding door, and also a ring or circle. Galiyl is from the word galal, meaning to roll, (away, down, or together).
The above passages tell of the LORD first coming to His inner circle with the bread of heaven, the manna of which they are ignorant. This is what awakens His faithful, the first fruits, the elect remnant whose mission is to testify of Him and all He has taught them, and in this He is glorified. This is His coming out of Bethlehem, the family of children born from this same bread, and from them shall flow rivers of living waters.
Galilee tells of the time they realize He has been glorified, as when the stone was rolled away from the tomb and they see it is empty. This is the time we are in, the new and living way, when the elect have been raised up with, in, and by the LORD rising. These are the patterns of Isaiah's and Jeremiah's prophesies, and seen in the meaning found in their names: Isaiah meaning Jehovah has saved, Jeremiah meaning Jehovah has risen, both speaking of the same LORD (Jehovah) as Jesus (son of man) and Christ (son of God). He is the Holy Spirit in us, who saves and raises us into His glory by the same teaching and understanding.
As we saw in the prior post, this is written of in Ezekiel 36:26, when Ezekiel, the son of man, whose name means strengthened by God, tells of the son of man, whose later prophesying brings life to all God's people. We saw this rising in Ezekiel 37, which goes on to describe all God's people joined into One rod in the hand of the son of man. There we read of Judah and Ephraim becoming One, as we have seen written and discussed from in Genesis 49 when Jacob gathers his children and tells them of what will befall them in the last days. There we have seen the One who is raised to rule is as David, (the beloved who has the mind of Christ and in His righteousness rules the people of God).
Friends, these posts are God speaking directly to those who will receive the report and become His children. There is no building made by man's hand needed. This is His throne and from here the rivers of living water flow. These are His teaching, as we have seen in Isaiah 28:19 saying, "From the time that it goes forth it shall take you: for morning by morning shall it pass over, by day and by night: and it shall be a vexation only to understand the report." We know all must, as we have, overcome all those who have taken control over God's people, who hold them down under false teaching, false prophesies and fake news. We overcome them as we take them out of the way, so the Father can speak directly to us.
These men are the mountains and hill that must be removed, wicked men who refuse to be reasoned with, antichrist who will not confess the LORD has come in the flesh of those who have received Him. (1 John 4:4 You are of God, little children, and have overcome them: because greater is he that is in you, than he that is in the world.)
1 Sing, O barren, you that did not bear; break forth into singing, and cry aloud, you that did not travail with child: for more are the children of the desolate than the children of the married wife, says the LORD.
2 Enlarge the place of your tent, and let them stretch forth the curtains of your habitations: spare not, lengthen your cords, and strengthen your stakes;
3 For you shall break forth on the right hand and on the left; and your seed shall inherit the Gentiles, and make the desolate cities to be inhabited.
4 Fear not; for you shall not be ashamed: neither be you confounded; for you shall not be put to shame: for you shall forget the shame of your youth, and shall not remember the reproach of your widowhood any more.
5 For your Maker is your husband; the LORD of hosts is his name; and your Redeemer the Holy One of Israel; The God of the whole earth shall he be called.
6 For the LORD has called you as a woman forsaken and grieved in spirit, and a wife of youth, when you were refused, says your God.
7 For a small moment have I forsaken you; but with great mercies will I gather you.
8 In a little wrath I hid my face from you for a moment; but with everlasting kindness will I have mercy on you, says the LORD your Redeemer.
9 For this is as the waters of Noah unto me: for as I have sworn that the waters of Noah should no more go over the earth; so have I sworn that I would not be wroth with you, nor rebuke you.
10 For the mountains shall depart, and the hills be removed; but my kindness shall not depart from you, neither shall the covenant of my peace be removed, says the LORD that has mercy on you.
11 O you afflicted, tossed with tempest, and not comforted, behold, I will lay your stones with fair colors, and lay your foundations with sapphires.
12 And I will make your windows of agates, and your gates of carbuncles, and all your borders of pleasant stones.
13 And all your children shall be taught of the LORD; and great shall be the peace of your children.
14 In righteousness shall you be established: you shall be far from oppression; for you shall not fear: and from terror; for it shall not come near you.
15 Behold, they shall surely gather together, but not by me: whosoever shall gather together against you shall fall for your sake.
16 Behold, I have created the smith that blows the coals in the fire, and that brings forth an instrument for his work; and I have created the waster to destroy.
17 No weapon that is formed against you shall prosper; and every tongue that shall rise against you in judgment you shall condemn. This is the heritage of the servants of the LORD, and their righteousness is of me, says the LORD.
1 Ho, every one that thirsts, come you to the waters, and he that has no money; come you, buy, and eat; yea, come, buy wine and milk without money and without price.
2 Wherefore do you spend money for that which is not bread? and your labor for that which satisfies not? hearken diligently unto me, and eat you that which is good, and let your soul delight itself in fatness.
3 Incline your ear, and come unto me: hear, and your soul shall live; and I will make an everlasting covenant with you, even the sure mercies of David.
4 Behold, I have given him for a witness to the people, a leader and commander to the people.
5 Behold, you shall call a nation that you know not, and nations that knew not you shall run unto you because of the LORD your God, and for the Holy One of Israel; for he has glorified you.
6 Seek you the LORD while he may be found, call you upon him while he is near:
7 Let the wicked forsake his way, and the unrighteous man his thoughts: and let him return unto the LORD, and he will have mercy upon him; and to our God, for he will abundantly pardon.
8 For my thoughts are not your thoughts, neither are your ways my ways, says the LORD.
9 For as the heavens are higher than the earth, so are my ways higher than your ways, and my thoughts than your thoughts.
10 For as the rain comes down, and the snow from heaven, and returns not thither, but waters the earth, and makes it bring forth and bud, that it may give seed to the sower, and bread to the eater:
11 So shall my word be that goes forth out of my mouth: it shall not return unto me void, but it shall accomplish that which I please, and it shall prosper in the thing whereto I sent it.
12 For you shall go out with joy, and be led forth with peace: the mountains and the hills shall break forth before you into singing, and all the trees of the field shall clap their hands.
13 Instead of the thorn shall come up the fir tree, and instead of the brier shall come up the myrtle tree: and it shall be to the LORD for a name, for an everlasting sign that shall not be cut off.
1 At the same time, says the LORD, will I be the God of all the families of Israel, and they shall be my people.
2 Thus says the LORD, The people which were left of the sword found grace in the wilderness; even Israel, when I went to cause him to rest.
3 The LORD has appeared of old unto me, saying, Yea, I have loved you with an everlasting love: therefore with lovingkindness have I drawn you.
4 Again I will build you, and you shall be built, O virgin of Israel: you shall again be adorned with your tabrets, and shall go forth in the dances of them that make merry.
5 You shall yet plant vines upon the mountains of Samaria: the planters shall plant, and shall eat them as common things.
6 For there shall be a day, that the watchmen upon the mount Ephraim shall cry, Arise you, and let us go up to Zion unto the LORD our God.
7 For thus says the LORD; Sing with gladness for Jacob, and shout among the chief of the nations: publish you, praise you, and say, O LORD, save your people, the remnant of Israel.
8 Behold, I will bring them from the north country, and gather them from the coasts of the earth, and with them the blind and the lame, the woman with child and her that travails with child together: a great company shall return thither.
9 They shall come with weeping, and with supplications will I lead them: I will cause them to walk by the rivers of waters in a straight way, wherein they shall not stumble: for I am a father to Israel, and Ephraim is my firstborn.
10 Hear the word of the LORD, O you nations, and declare it in the isles afar off, and say, He that scattered Israel will gather him, and keep him, as a shepherd does his flock.
11 For the LORD has redeemed Jacob, and ransomed him from the hand of him that was stronger than he.
12 Therefore they shall come and sing in the height of Zion, and shall flow together to the goodness of the LORD, for wheat, and for wine, and for oil, and for the young of the flock and of the herd: and their soul shall be as a watered garden; and they shall not sorrow any more at all.
13 Then shall the virgin rejoice in the dance, both young men and old together: for I will turn their mourning into joy, and will comfort them, and make them rejoice from their sorrow.
14 And I will satiate the soul of the priests with fatness, and my people shall be satisfied with my goodness, says the LORD.
15 Thus says the LORD; A voice was heard in Ramah, lamentation, and bitter weeping; Rahel weeping for her children refused to be comforted for her children, because they were not.
16 Thus says the LORD; Refrain your voice from weeping, and your eyes from tears: for your work shall be rewarded, says the LORD; and they shall come again from the land of the enemy.
17 And there is hope in your end, says the LORD, that your children shall come again to their own border.
18 I have surely heard Ephraim bemoaning himself thus; You have chastised me, and I was chastised, as a bullock unaccustomed to the yoke: turn you me, and I shall be turned; for you are the LORD my God.
19 Surely after that I was turned, I repented; and after that I was instructed, I smote upon my thigh: I was ashamed, yea, even confounded, because I did bear the reproach of my youth.
20 Is Ephraim my dear son? is he a pleasant child? for since I spoke against him, I do earnestly remember him still: therefore my bowels are troubled for him; I will surely have mercy upon him, says the LORD.
21 Set you up waymarks, make you high heaps: set your heart toward the highway, even the way which you went: turn again, O virgin of Israel, turn again to these your cities.
22 How long will you go about, O you backsliding daughter? for the LORD has created a new thing in the earth, A woman shall compass a man.
23 Thus says the LORD of hosts, the God of Israel; As yet they shall use this speech in the land of Judah and in the cities thereof, when I shall bring again their captivity; The LORD bless you, O habitation of justice, and mountain of holiness.
24 And there shall dwell in Judah itself, and in all the cities thereof together, husbandmen, and they that go forth with flocks.
25 For I have satiated the weary soul, and I have replenished every sorrowful soul.
26 Upon this I awaked, and beheld; and my sleep was sweet unto me.
27 Behold, the days come, says the LORD, that I will sow the house of Israel and the house of Judah with the seed of man, and with the seed of beast.
28 And it shall come to pass, that like as I have watched over them, to pluck up, and to break down, and to throw down, and to destroy, and to afflict; so will I watch over them, to build, and to plant, says the LORD.
29 In those days they shall say no more, The fathers have eaten a sour grape, and the children's teeth are set on edge.
30 But every one shall die for his own iniquity: every man that eats the sour grape, his teeth shall be set on edge.
31 Behold, the days come, says the LORD, that I will make a new covenant with the house of Israel, and with the house of Judah:
32 Not according to the covenant that I made with their fathers in the day that I took them by the hand to bring them out of the land of Egypt; which my covenant they brake, although I was an husband unto them, says the LORD:
33 But this shall be the covenant that I will make with the house of Israel; After those days, says the LORD, I will put my law in their inward parts, and write it in their hearts; and will be their God, and they shall be my people.
34 And they shall teach no more every man his neighbor, and every man his brother, saying, Know the LORD: for they shall all know me, from the least of them unto the greatest of them, says the LORD: for I will forgive their iniquity, and I will remember their sin no more.
35 Thus says the LORD, which gives the sun for a light by day, and the ordinances of the moon and of the stars for a light by night, which divides the sea when the waves thereof roar; The LORD of hosts is his name:
36 If those ordinances depart from before me, says the LORD, then the seed of Israel also shall cease from being a nation before me for ever.
37 Thus says the LORD; If heaven above can be measured, and the foundations of the earth searched out beneath, I will also cast off all the seed of Israel for all that they have done, says the LORD.
38 Behold, the days come, says the LORD, that the city shall be built to the LORD from the tower of Hananeel unto the gate of the corner.
39 And the measuring line shall yet go forth over against it upon the hill Gareb, and shall compass about to Goath.
40 And the whole valley of the dead bodies, and of the ashes, and all the fields unto the brook of Kidron, unto the corner of the horse gate toward the east, shall be holy unto the LORD; it shall not be plucked up, nor thrown down any more for ever.
The word the LORD uses in John 6:45 to tell of when all will be "taught of God" is theodidaktos; used in 1 Thessalonians 4:9, which ways, "But as touching brotherly love you need not that I write unto you: for you yourselves are taught of God to love one another."
Paul is speaking of what He has just written in chapter 2, that these are the living who are alive and remain, who have received the word of God as His word [1 Thessalonians 2:13], and are thereby in the presence of the LORD at His coming [1 Thessalonians 2:19 & 20]. As Paul continues he tells of sending Timothy to verify and strengthen their resolve, to not believe the tempters who deny God is in them. They are those who are taught of God, as we have been, first by bread, which we then understand are the living waters in us, then welling up and flowing to others as received, from minds where God now resides as Christ in us.
When Paul speaks of those who are alive and remain until the LORD's coming it to those who are taught of God, which is the life in them and seen as His glory, when his presence becomes apparent and wakes the dead.
8 He therefore that despises, despises not man, but God, who has also given unto us his holy Spirit.
9 But as touching brotherly love you need not that I write unto you: for you yourselves are taught of God [by His Spirit which has brought us to life] to love one another.
10 And indeed you do it toward all the brethren which are in all Macedonia: but we beseech you, brethren, that you increase more and more;
11 And that you study to be quiet, and to do your own business, and to work with your own hands, as we commanded you;
12 That you may walk honestly toward them that are without, and that you may have lack of nothing.
13 But I would not have you to be ignorant, brethren, concerning them which are asleep, that you sorrow not, even as others which have no hope.
14 For if we believe that Jesus died and rose again, even so them also which sleep in Jesus will God bring with him.
15 For this we say unto you by the word of the LORD, that we which are alive and remain unto the coming of the LORD shall not prevent them which are asleep.
16 For the LORD himself shall descend from heaven with a shout, with the voice [His voice in me] of the archangel, and with the trump of God: and the dead in Christ shall rise first:
17 Then we which are alive and remain shall be caught up together with them in the clouds, to meet the LORD in the air: and so shall we ever be with the LORD [see Ezekiel 37:28 below].
18 Wherefore comfort one another with these words.
These men were worrying about their own countrymen, and were losing hope they would ever see God's glory in them, (who are spoken of in 2 Thessalonians 2). The living men were being forbidden to speak directly to the Gentiles, those not knowing God, their countrymen who were lost because the gospel didn't have free course, so it could be seen as the word of God as it is, and awaken those who heard it. This awakening is the same thing about which Paul later writes to them telling of when the LORD comes and removes these men. These are the wicked spoken of in 2 Thessalonians 2:9 as doing the work of Satan (resisting God's plan and purpose), and who would do so until they are removed. We know Paul later speaks of these same men and of the same context in 2 Thessalonians 3, saying, "Finally, brethren, pray for us, that the word of the LORD may have free course, and be glorified, even as it is with you [seen as the word of God]: 2 And that we may be delivered from unreasonable and wicked men: for all men have not faith." As we know, the word "unreasonable" is the Greek word atopos, meaning they refuse to be moved from their position (in the way of this gospel, keeping it from running its intended course and becoming seen as the word of God, as it is).
25 Then will I sprinkle clean water upon you, and you shall be clean: from all your filthiness, and from all your idols, will I cleanse you.
26 A new heart also will I give you, and a new spirit will I put within you: and I will take away the stony heart out of your flesh, and I will give you an heart of flesh.
27 And I will put my spirit within you, and cause you to walk in my statutes, and you shall keep my judgments, and do them.
28 And you shall dwell in the land that I gave to your fathers; and you shall be my people, and I will be your God.
29 I will also save you from all your uncleanness: and I will call for the corn, and will increase it, and lay no famine upon you.
30 And I will multiply the fruit of the tree, and the increase of the field, that you shall receive no more reproach of famine among the heathen.
31 Then shall you remember your own evil ways, and your doings that were not good, and shall loathe yourselves in your own sight for your iniquities and for your abominations.
32 Not for your sakes do I this, says the LORD God, be it known unto you: be ashamed and confounded for your own ways, O house of Israel.
33 Thus says the LORD God; In the day that I shall have cleansed you from all your iniquities I will also cause you to dwell in the cities, and the wastes shall be built.
34 And the desolate land shall be tilled, whereas it lay desolate in the sight of all that passed by.
35 And they shall say, This land that was desolate is become like the garden of Eden; and the waste and desolate and ruined cities are become fenced, and are inhabited.
36 Then the heathen that are left round about you shall know that I the LORD build the ruined places, and plant that that was desolate: I the LORD have spoken it, and I will do it.
37 Thus says the LORD God; I will yet for this be enquired of by the house of Israel, to do it for them; I will increase them with men like a flock.
38 As the holy flock, as the flock of Jerusalem in her solemn feasts; so shall the waste cities be filled with flocks of men: and they shall know that I am the LORD.
1 The hand of the LORD was upon me, and carried me out in the spirit of the LORD, and set me down in the midst of the valley which was full of bones,
2 And caused me to pass by them round about: and, behold, there were very many in the open valley; and, lo, they were very dry.
3 And he said unto me, Son of man, can these bones live? And I answered, O LORD God, you know.
4 Again he said unto me, Prophesy upon these bones, and say unto them, O you dry bones, hear the word of the LORD.
5 Thus says the LORD God unto these bones; Behold, I will cause breath to enter into you, and you shall live:
6 And I will lay sinews upon you, and will bring up flesh upon you, and cover you with skin, and put breath in you, and you shall live; and you shall know that I am the LORD.
7 So I prophesied as I was commanded: and as I prophesied, there was a noise, and behold a shaking, and the bones came together, bone to his bone.
8 And when I beheld, lo, the sinews and the flesh came up upon them, and the skin covered them above: but there was no breath in them.
9 Then said he unto me, Prophesy unto the wind, prophesy, son of man, and say to the wind, Thus says the LORD God; Come from the four winds, O breath, and breathe upon these slain, that they may live.
10 So I prophesied as he commanded me, and the breath came into them, and they lived, and stood up upon their feet, an exceeding great army.
11 Then he said unto me, Son of man, these bones are the whole house of Israel: behold, they say, Our bones are dried, and our hope is lost: we are cut off for our parts.
12 Therefore prophesy and say unto them, Thus says the LORD God; Behold, O my people, I will open your graves, and cause you to come up out of your graves, and bring you into the land of Israel.
13 And you shall know that I am the LORD, when I have opened your graves, O my people, and brought you up out of your graves,
14 And shall put my spirit in you, and you shall live, and I shall place you in your own land: then shall you know that I the LORD have spoken it, and performed it, saith the LORD.
15 The word of the LORD came again unto me, saying,
16 Moreover, you son of man, take you one stick, and write upon it, For Judah, and for the children of Israel his companions: then take another stick, and write upon it, For Joseph, the stick of Ephraim and for all the house of Israel his companions:
17 And join them one to another into one stick; and they shall become one in your hand.
18 And when the children of your people shall speak unto you, saying, Will you not shew us what you meanest by these?
19 Say unto them, Thus says the LORD God; Behold, I will take the stick of Joseph, which is in the hand of Ephraim, and the tribes of Israel his fellows, and will put them with him, even with the stick of Judah, and make them one stick, and they shall be one in mine hand.
20 And the sticks whereon you write shall be in your hand before their eyes.
21 And say unto them, Thus says the LORD God; Behold, I will take the children of Israel from among the heathen, whither they be gone, and will gather them on every side, and bring them into their own land:
22 And I will make them one nation in the land upon the mountains of Israel; and one king shall be king to them all: and they shall be no more two nations, neither shall they be divided into two kingdoms any more at all.
23 Neither shall they defile themselves any more with their idols, nor with their detestable things, nor with any of their transgressions: but I will save them out of all their dwelling-places, wherein they have sinned, and will cleanse them: so shall they be my people, and I will be their God.
24 And David my servant shall be king over them; and they all shall have one shepherd: they shall also walk in my judgments, and observe my statutes, and do them.
25 And they shall dwell in the land that I have given unto Jacob my servant, wherein your fathers have dwelt; and they shall dwell therein, even they, and their children, and their children's children for ever: and my servant David shall be their prince for ever.
26 Moreover I will make a covenant of peace with them; it shall be an everlasting covenant with them: and I will place them, and multiply them, and will set my sanctuary in the midst of them for evermore.
27 My tabernacle also shall be with them: yea, I will be their God, and they shall be my people.
28 And the heathen shall know that I the LORD do sanctify Israel, when my sanctuary shall be in the midst of them for evermore.