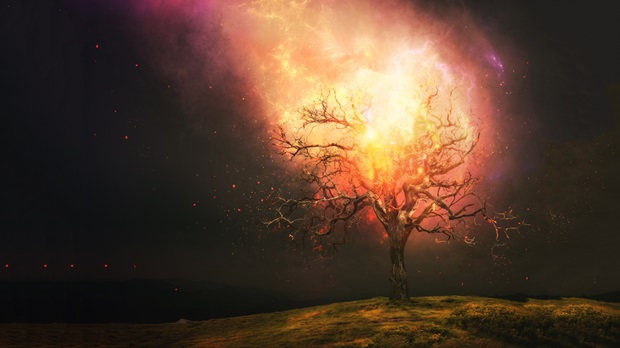 Today is explicitly speaking of the wickedness of the Democrat party, the deep state, their witch hunt, the lies at their foundation, and the injustice and inequity they pursue through their special counsel.
1 The transgression of the wicked says within my heart, that there is no fear of God before his eyes.
2 For he flatters himself in his own eyes, until his iniquity be found to be hateful.
3 The words of his mouth are iniquity and deceit: he has left off to be wise, and to do good.
4 He devises mischief upon his bed; he sets himself in a way that is not good; he abhors not evil.
5 Your mercy, O LORD, is in the heavens; and your faithfulness reaches unto the clouds.
6 Your righteousness is like the great mountains; your judgments are a great deep: O LORD, you preserve man and beast.
7 How excellent is your lovingkindness, O God! therefore the children of men put their trust under the shadow of your wings.
8 They shall be abundantly satisfied with the fatness of your house; and you shall make them drink of the river of your pleasures.
9 For with you is the fountain of life: in your light shall we see light.
10 O continue your lovingkindness unto them that know you; and your righteousness to the upright in heart.
11 Let not the foot of pride come against me, and let not the hand of the wicked remove me.
12 There are the workers of iniquity fallen: they are cast down, and shall not be able to rise.
The opening verse above tells of the thought and actions of the wicked showing there is no fear of God in their understanding. This is itself the definition of blindness and foolishness, from which these men have been warned away, have not heeded, and are therefore now in grave danger of reaping the self-inflicted consequences.
The standard operating procedure of the wicked is to first create a lie (as they have), to facilitate a false accusation (as they have), to give plausible validity to an investigation (as it has). The investigation is continued until a violation of a law is found or forced, as we have seen and will see as long as the witch hunt is allowed to continue. The wicked, the unaccountable and lawless deep state, pervert and apply justice unequally, and with prejudice ignoring or acquitting the guilty while meticulously scrutinizing any they deem a threat to their lies, power, or positions.
These are merely tactics, now grotesquely exaggerated as they frantically try to defeat the will of the people who have seen, awakened, and risen up in opposition, which manifested itself in the election of President Trump (who is appropriately named as he has and continues to trump every card they play). The finalization of their planned destruction included the election of Hillary Clinton, which was inevitable right up until the sudden unexpected loss. The attacks against the President are an extension of the underlying objective: destroying those who have awakened against the transformation of our nation.
As we know, for the wicked to have succeeded the seeds had to be planted long ago, before Obama with intention infested the government with communists, socialists, and globalists who he knew would ruthlessly disregard the law. Their mission, to be the final destroyers of the American and Christian culture, which has been the plan of the like-minded for generations before him. Our culture is the underlying enemy these people are attacking and against which they have long conspired.
At the beginning of the last century, the communists set out to demoralize the U.S. by infiltrating all our institution: education, religion, and government, and by this alter the thinking and spirit of the population. They filled the minds of our society with meaningless and inaccurate propaganda meant to vilify America and Christianity while elevating lesser and more primitive values. The greater intention was to confuse the mind by destroying normalcy and reality through redefinition and reverse labeling, which has now produced vast numbers of people foolish enough to believe and act upon whatever lies they are told.
Friends, I am sorry to say, this is as true in the modern church as it is in the pop culture.
The men who now sit in the seats of power, who oppose the awakening, will not change what they teach nor will they allow any ideas to be heard that contradict and expose their corrupted thinking, teaching, and reporting.
This is when, where, and why God manifests His presence and power. He comes as the same great surprise to those who don't believe He exists or who think they control Him. Friends, watch, and you will see, all will see, but the unbelieving will deny it is a supernatural act of the Almighty. The LORD tells us where to look, and of the sign of His presence, which come after the tribulation caused by the darkening of these institutions and God's people. He is the enlightener, who appear ending the darkness.
27 For as the lightning comes out of the east, and shines even unto the west; so shall also the coming of the Son of man be.
28 For wheresoever the carcass is, there will the eagles be gathered together.
29 Immediately after the tribulation of those days shall the sun [church] be darkened, and the moon [civil government] shall not give her light, and the stars shall fall from heaven [God's people falling away from His rightly divided word and losing their light], and the powers of the heavens shall be shaken:
30 And then shall appear [the ligh] the sign of the Son of man in heaven: and then shall all the tribes of the earth mourn, and they shall see the Son of man coming in the clouds of heaven with power and great glory.
31 And he shall send his angels with a great sound of a trumpet, and they shall gather together his elect from the four winds, from one end of heaven to the other.
32 Now learn a parable of the fig tree; When his branch is yet tender, and puts forth leaves, you know that summer is nigh:
33 So likewise you, when you shall see all these things, know that it is near, even at the doors.
34 Truly I say unto you, This generation shall not pass, till all these things be fulfilled.
35 Heaven and earth shall pass away, but my words shall not pass away.
1 In that day shall this song be sung in the land of Judah; We have a strong city; salvation will God appoint for walls and bulwarks.
2 Open you the gates, that the righteous nation which keeps the truth may enter in.
3 You will keep him in perfect peace, whose mind is stayed on you: because he trusts in you.
4 Trust you in the LORD for ever: for in the LORD Jehovah is everlasting strength:
5 For he brings down them that dwell on high; the lofty city, he lays it low; he lays it low, even to the ground; he brings it even to the dust.
6 The foot shall tread it down, even the feet of the poor, and the steps of the needy.
7 The way of the just is uprightness: you, most upright, do weigh the path of the just.
8 Yea, in the way of your judgments, O LORD, have we waited for you; the desire of our soul is to your name, and to the remembrance of you.
9 With my soul have I desired you in the night; yea, with my spirit within me will I seek you early: for when your judgments are in the earth, the inhabitants of the world will learn righteousness.
10 Let favor be shewed to the wicked, yet will he not learn righteousness: in the land of uprightness will he deal unjustly, and will not behold the majesty of the LORD.
11 LORD, when your hand is lifted up, they will not see: but they shall see, and be ashamed for their envy at the people; yea, the fire of your enemies shall devour them.
12 LORD, you will ordain peace for us: for you also have wrought all our works in us.
13 O LORD our God, other lords beside you have had dominion over us: but by you only will we make mention of your name.
14 They are dead, they shall not live; they are deceased, they shall not rise: therefore have you visited and destroyed them, and made all their memory to perish.
15 You have increased the nation, O LORD, you have increased the nation: you are glorified: you have removed it far unto all the ends of the earth.
16 LORD, in trouble have they visited you, they poured out a prayer when your chastening was upon them.
17 Like as a woman with child, that draws near the time of her delivery, is in pain, and cries out in her pangs; so have we been in your sight, O LORD.
18 We have been with child, we have been in pain, we have as it were brought forth wind [by man's efforts we thought it was a child, but it was nothing more than gas]; we have not wrought any deliverance in the earth; neither have the inhabitants of the world fallen [into the birth position].
19 Your dead men shall live, together with my dead body shall they arise. Awake and sing, you that dwell in dust: for your dew is as the dew of herbs, and the earth shall cast out the dead.
20 Come, my people, enter you into your chambers, and shut your doors about you: hide yourself as it were for a little moment, until the indignation be over-past.
21 For, behold, the LORD comes out of his place to punish the inhabitants of the earth for their iniquity: the earth also shall disclose her blood, and shall no more cover her slain.
The darkness is in the minds of men who have excluded God from their knowledge, some even saying they know Him while worshipping the creations of men. These are the blind and deaf who can't see or hear the LORD because they reject His Spirit as He speaks to them through the man of His choosing. The flesh of a man is the vail over their eyes, and what they can't comprehend is merely a vessel wherein God lives.
14 But their minds were blinded: for until this day remains the same vail untaken away in the reading of the old testament; which vail is done away in Christ.
15 But even unto this day, when Moses is read, the vail is upon their heart.
16 Nevertheless when it shall turn to the LORD, the vail shall be taken away.
17 Now the LORD is that Spirit: and where the Spirit of the LORD is, there is liberty.
18 But we all, with open face beholding as in a glass the glory of the LORD, are changed into the same image from glory to glory, even as by the Spirit of the LORD.
1 Therefore seeing we have this ministry, as we have received mercy, we faint not;
2 But have renounced the hidden things of dishonesty, not walking in craftiness, nor handling the word of God deceitfully; but by manifestation of the truth commending ourselves to every man's conscience in the sight of God.
3 But if our gospel be hid, it is hid to them that are lost:
4 In whom the god of this world has blinded the minds of them which believe not, lest the light of the glorious gospel of Christ, who is the image of God, should shine unto them.
5 For we preach not ourselves, but Christ Jesus the LORD; and ourselves your servants for Jesus' sake.
6 For God, who commanded the light to shine out of darkness, has shined in our hearts, to give the light of the knowledge of the glory of God in the face of Jesus Christ.
7 But we have this treasure in earthen vessels, that the excellency of the power may be of God, and not of us.
10 Believe you not that I am in the Father, and the Father in me? the words that I speak unto you I speak not of myself: but the Father that dwells in me, he does the works.
11 Believe me that I am in the Father, and the Father in me: or else believe me for the very works' sake.
12 Truly, truly, I say unto you, He that believes on me, the works that I do shall he do also; and greater works than these shall he do; because I go unto my Father.
13 And whatsoever you shall ask in my name, that will I do, that the Father may be glorified in the Son.
14 If you shall ask any thing in my name, I will do it.
15 If you love me, keep my commandments.
16 And I will pray the Father, and he shall give you another Comforter, that he may abide with you for ever;
17 Even the Spirit of truth; whom the world cannot receive, because it sees him not, neither knows him: but you know him; for he dwells with you, and shall be in you.
18 I will not leave you comfortless: I will come to you.
19 Yet a little while, and the world sees me no more; but you see me: because I live, you shall live also.
20 At that day you shall know that I am in my Father, and you in me, and I in you.
21 He that has my commandments, and keeps them, he it is that loves me: and he that loves me shall be loved of my Father, and I will love him, and will manifest myself to him.
22 Judas said unto him, not Iscariot, LORD, how is it that you will manifest yourself unto us, and not unto the world?
23 Jesus answered and said unto him, If a man love me, he will keep my words: and my Father will love him, and we will come unto him, and make our abode with him [live in him].
24 He that loves me not keeps not my sayings: and the word which you hear is not mine, but the Father's which sent me.
25 These things have I spoken unto you, being yet present with you.
26 But the Comforter, which is the Holy Ghost, whom the Father will send in my name, he shall teach you all things, and bring all things to your remembrance, whatsoever I have said unto you.
27 Peace I leave with you, my peace I give unto you: not as the world gives, give I unto you. Let not your heart be troubled, neither let it be afraid.
28 You have heard how I said unto you, I go away, and come again unto you. If you loved me, you would rejoice, because I said, I go unto the Father: for my Father is greater than I.
29 And now I have told you before it come to pass, that, when it is come to pass, you might believe.
The above passage is preceded by Philip asking the LORD to show him the Father, because it is what completes us. The completion is entering the presence of God the Father, Who we must see through the vail where He is. I tell you the truth, the words I speak are the Father's words, Him speaking in me, "that, when it is come to pass, you might believe."
The world needs to hear His words above all others.
11 Truly, truly, I say unto you, We speak that we do know, and testify that we have seen; and you receive not our witness.
12 If I have told you earthly things, and you believe not, how shall you believe, if I tell you of heavenly things?
13 And no man has ascended up to heaven, but he that came down from heaven, even the Son of man which is in heaven.
14 And as Moses lifted up the serpent in the wilderness, even so must the Son of man be lifted up:
15 That whosoever believes in him should not perish, but have eternal life.
16 For God so loved the world, that he gave his only begotten Son, that whosoever believes in him should not perish, but have everlasting life.
17 For God sent not his Son into the world to condemn the world; but that the world through him might be saved.
18 He that believes on him is not condemned: but he that believes not is condemned already, because he has not believed in the name of the only begotten Son of God.
19 And this is the condemnation, that light is come into the world, and men loved darkness rather than light, because their deeds were evil.
20 For every one that does evil hates the light, neither comes to the light, lest his deeds should be reproved.
21 But he that does truth comes to the light, that his deeds may be made manifest, that they are wrought in God.
35 And Jesus said unto them, I am the bread of life: he that comes to me shall never hunger; and he that believes on me shall never thirst.
36 But I said unto you, That you also have seen me, and believe not.
37 All that the Father gives me shall come to me; and him that comes to me I will in no wise cast out.
38 For I came down from heaven, not to do mine own will, but the will of him that sent me.
39 And this is the Father's will which has sent me, that of all which he has given me I should lose nothing, but should raise it up again at the last day.
40 And this is the will of him that sent me, that every one which sees the Son, and believes on him, may have everlasting life: and I will raise him up at the last day.
41 The Jews then murmured at him, because he said, I am the bread which came down from heaven.
42 And they said, Is not this Jesus, the son of Joseph, whose father and mother we know? how is it then that he says, I came down from heaven?
43 Jesus therefore answered and said unto them, Murmur not among yourselves.
44 No man can come to me, except the Father which has sent me draw him: and I will raise him up at the last day.
45 It is written in the prophets, And they shall be all taught of God. Every man therefore that has heard, and has learned of the Father, comes unto me.
46 Not that any man has seen the Father, save he which is of God, he has seen the Father.
47 Truly, truly, I say unto you, He that believes on me has everlasting life.
48 I am that bread of life.
49 Your fathers did eat manna in the wilderness, and are dead.
50 This is the bread which comes down from heaven, that a man may eat thereof, and not die.
51 I am the living bread which came down from heaven: if any man eat of this bread, he shall live for ever: and the bread that I will give is my flesh, which I will give for the life of the world.
52 The Jews therefore strove among themselves, saying, How can this man give us his flesh to eat?
53 Then Jesus said unto them, Truly, truly, I say unto you, Except you eat the flesh of the Son of man, and drink his blood, you have no life in you.
54 Whoso eats my flesh, and drinks my blood, has eternal life; and I will raise him up at the last day.
55 For my flesh is meat indeed, and my blood is drink indeed.
56 He that eats my flesh, and drinks my blood, dwells in me, and I in him.
57 As the living Father has sent me, and I live by the Father: so he that eats me, even he shall live by me.
58 This is that bread which came down from heaven: not as your fathers did eat manna, and are dead: he that eats of this bread shall live for ever.
1 I waited patiently for the LORD; and he inclined unto me, and heard my cry.
2 He brought me up also out of an horrible pit, out of the miry clay, and set my feet upon a rock, and established my goings.
3 And he has put a new song in my mouth, even praise unto our God: many shall see it, and fear, and shall trust in the LORD.
4 Blessed is that man that makes the LORD his trust, and respects not the proud, nor such as turn aside to lies.
5 Many, O LORD my God, are your wonderful works which you have done, and your thoughts which are to us-ward: they cannot be reckoned up in order unto you: if I would declare and speak of them, they are more than can be numbered.
6 Sacrifice and offering you did not desire; mine ears have you opened: burnt offering and sin offering have you not required.
7 Then said I, Lo, I come: in the volume of the book it is written of me,
8 I delight to do your will, O my God: yea, your law is within my heart.
9 I have preached righteousness in the great congregation: lo, I have not refrained my lips, O LORD, you know.
10 I have not hid your righteousness within my heart; I have declared your faithfulness and your salvation: I have not concealed your lovingkindness and your truth from the great congregation.
11 Withhold not you your tender mercies from me, O LORD: let your lovingkindness and your truth continually preserve me.
12 For innumerable evils have compassed me about: mine iniquities have taken hold upon me, so that I am not able to look up; they are more than the hairs of mine head: therefore my heart fails me.
13 Be pleased, O LORD, to deliver me: O LORD, make haste to help me.
14 Let them be ashamed and confounded together that seek after my soul to destroy it; let them be driven backward and put to shame that wish me evil.
15 Let them be desolate for a reward of their shame that say unto me, Aha, aha.
16 Let all those that seek you rejoice and be glad in you: let such as love your salvation say continually, The LORD be magnified.
17 But I am poor and needy; yet the LORD thinks upon me: you are my help and my deliverer; make no delay, O my God.
I am His flesh and blood as manna, which the deaf and blind man cannot comprehend; but many of you have seen and heard, because you have loved the word and kept it. This is where the LORD is speaking, as pure waters flowing from His throne, as rivers of living waters nourishing trees which put forth leaves for the healing of the nations.
1 Ho, every one that thirsts, come you to the waters, and he that has no money; come you, buy, and eat; yea, come, buy wine and milk without money and without price.
2 Wherefore do you spend money for that which is not bread? and your labor for that which satisfies not? hearken diligently unto me, and eat you that which is good, and let your soul delight itself in fatness.
3 Incline your ear, and come unto me: hear, and your soul shall live; and I will make an everlasting covenant with you, even the sure mercies of David.
4 Behold, I have given him for a witness to the people, a leader and commander to the people.
5 Behold, you shall call a nation that you know not, and nations that knew not you shall run unto you because of the LORD your God, and for the Holy One of Israel; for he has glorified you.
6 Seek you the LORD while he may be found, call you upon him while he is near:
7 Let the wicked forsake his way, and the unrighteous man his thoughts: and let him return unto the LORD, and he will have mercy upon him; and to our God, for he will abundantly pardon.
8 For my thoughts are not your thoughts, neither are your ways my ways, saith the LORD.
9 For as the heavens are higher than the earth, so are my ways higher than your ways, and my thoughts than your thoughts.
10 For as the rain comes down, and the snow from heaven, and returns not thither, but waters the earth, and makes it bring forth and bud, that it may give seed to the sower, and bread to the eater:
11 So shall my word be that goes forth out of my mouth: it shall not return unto me void, but it shall accomplish that which I please, and it shall prosper in the thing whereto I sent it.
12 For you shall go out with joy, and be led forth with peace: the mountains and the hills shall break forth before you into singing, and all the trees of the field shall clap their hands.
13 Instead of the thorn shall come up the fir tree, and instead of the brier shall come up the myrtle tree: and it shall be to the LORD for a name, for an everlasting sign that shall not be cut off.
1 And he showed me a pure river of water of life, clear as crystal, proceeding out of the throne of God and of the Lamb.
2 In the midst of the street of it, and on either side of the river, was there the tree of life, which bare twelve manner of fruits, and yielded her fruit every month: and the leaves of the tree were for the healing of the nations.
3 And there shall be no more curse: but the throne of God and of the Lamb shall be in it; and his servants shall serve him:
4 And they shall see his face; and his name shall be in their foreheads.
5 And there shall be no night there; and they need no candle, neither light of the sun; for the LORD God gives them light: and they shall reign for ever and ever.
6 And he said unto me, These sayings are faithful and true: and the LORD God of the holy prophets sent his angel to shew unto his servants the things which must shortly be done.
7 Behold, I come quickly: blessed is he that keeps the sayings of the prophecy of this book.
8 And I John saw these things, and heard them. And when I had heard and seen, I fell down to worship before the feet of the angel which shewed me these things.
9 Then said he unto me, See you do it not: for I am your fellow-servant, and of your brethren the prophets, and of them which keep the sayings of this book: worship God.
10 And he said unto me, Seal not the sayings of the prophecy of this book: for the time is at hand.
11 He that is unjust, let him be unjust still: and he which is filthy, let him be filthy still: and he that is righteous, let him be righteous still: and he that is holy, let him be holy still.
12 And, behold, I come quickly; and my reward is with me, to give every man according as his work shall be.
13 I am Alpha and Omega, the beginning and the end, the first and the last.
14 Blessed are they that do his commandments, that they may have right to the tree of life, and may enter in through the gates into the city.
15 For without are dogs, and sorcerers, and whoremongers, and murderers, and idolaters, and whosoever loves and makes a lie.
16 I Jesus have sent mine angel to testify unto you these things in the churches. I am the root and the offspring of David, and the bright and morning star.
17 And the Spirit and the bride say, Come. And let him that hears say, Come. And let him that is athirst come. And whosoever will, let him take the water of life freely.
18 For I testify unto every man that hears the words of the prophecy of this book, If any man shall add unto these things, God shall add unto him the plagues that are written in this book:
19 And if any man shall take away from the words of the book of this prophecy, God shall take away his part out of the book of life, and out of the holy city, and from the things which are written in this book.
20 He which testifies these things says, Surely I come quickly. Amen. Even so, come, LORD Jesus.
21 The grace of our LORD Jesus Christ be with you all. Amen.
1 I will lift up mine eyes unto the hills, from whence comes my help.
2 My help comes from the LORD, which made heaven and earth.
3 He will not suffer your foot to be moved: he that keeps you will not slumber.
4 Behold, he that keeps Israel shall neither slumber nor sleep.
5 The LORD is your keeper: the LORD is your shade upon your right hand.
6 The sun shall not smite you by day, nor the moon by night.
7 The LORD shall preserve you from all evil: he shall preserve your soul.
8 The LORD shall preserve your going out and your coming in from this time forth, and even for evermore.