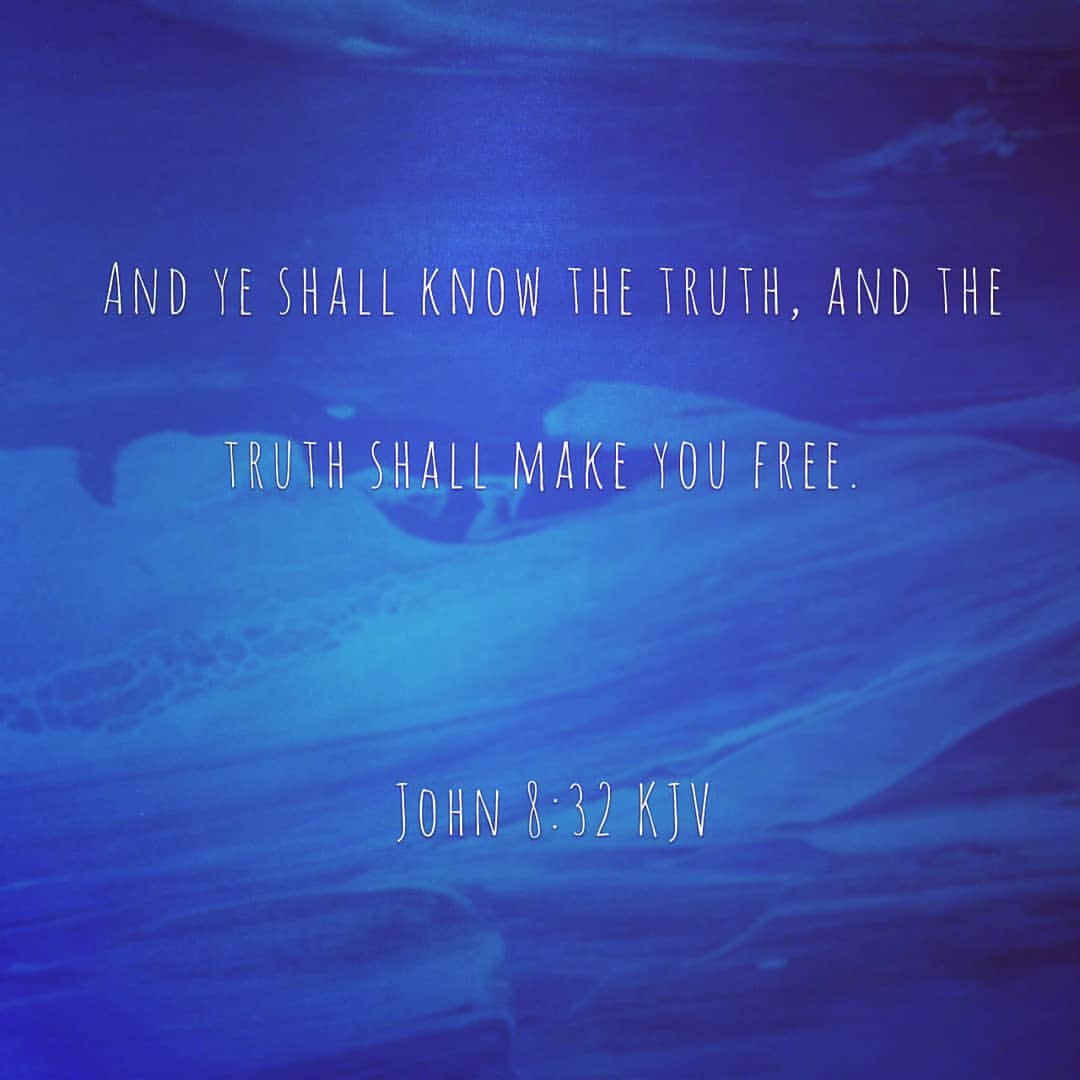 Eye has not seen, nor ear heard, neither have entered into the heart of man, the things which God has prepared for them that love him.
Continuing: the title is from 1 Corinthians 2:9 (the chapter ending the prior post) and comes in a passage explaining God's wisdom hidden in His mysteries. It is describing the revelation of these unseen and unknown meanings, hidden by the corruption and neglect of the men entrusted with them, which remain veiled there for all those who are lost. We have often discussed this as it appears in beginning 2 Corinthians 4, and coming after 2 Corinthians 3 describes it as seeing the face of the LORD, revealed as the glory of the LORD in us, as His glory is reproduced in others. This glorious understanding unveiled is what He has prepared for those that love him, which the LORD Himself describes in John 14 as to how He would manifest Himself to us and not to the world.
16 Nevertheless when it shall turn to the LORD, the vail shall be taken away.
17 Now the LORD is that Spirit: and where the Spirit of the LORD is, there is liberty.
18 But we all, with open face beholding as in a glass the glory of the LORD, are changed into the same image from glory to glory, even as by the Spirit of the LORD.
1 Therefore seeing we have this ministry, as we have received mercy, we faint not;
2 But have renounced the hidden things of dishonesty, not walking in craftiness, nor handling the word of God deceitfully; but by manifestation of the truth commending ourselves to every man's conscience in the sight of God.
3 But if our gospel be hid, it is hid to them that are lost:
4 In whom the god of this world has blinded the minds of them which believe not, lest the light of the glorious gospel of Christ, who is the image of God, should shine unto them.
5 For we preach not ourselves, but Christ Jesus the LORD; and ourselves your servants for Jesus' sake.
6 For God, who commanded the light to shine out of darkness, has shined in our hearts, to give the light of the knowledge of the glory of God in the face of Jesus Christ.
7 But we have this treasure in earthen vessels, that the excellency of the power may be of God, and not of us.
The revelation of these mysteries are the pearls the LORD is quoted speaking of in Matthew 7:6 and 13:45 & 46, which when we find them we should not cast before swine, because they will trample them and us under their feet. As we have also discussed, these pearls are the entryways into the kingdom of God, as John writes of understanding in Revelation 21:21. They are the way into the rest written of in Hebrews 4, where we are told only those who believe (have faith that God is God) will be able to enter. Hebrews 4 goes on to say these ideas are revealed in the word of God by the LORD manifesting himself to us, and then in us, as He told us in John 14 He would.
15 If you love me, keep my commandments.
16 And I will pray the Father, and he shall give you another Comforter, that he may abide with you for ever;
17 Even the Spirit of truth; whom the world cannot receive, because it sees him not, neither knows him: but you know him; for he dwells with you, and shall be in you.
18 I will not leave you comfortless: I will come to you.
19 Yet a little while, and the world sees me no more; but you see me: because I live, you shall live also.
20 At that day you shall know that I am in my Father, and you in me, and I in you.
21 He that has my commandments, and keeps them, he it is that loves me: and he that loves me shall be loved of my Father, and I will love him, and will manifest myself to him.
22 Judas said unto him, not Iscariot, LORD, how is it that you will manifest yourself unto us, and not unto the world?
23 Jesus answered and said unto him, If a man love me, he will keep my words: and my Father will love him, and we will come unto him, and make our abode with him.
24 He that loves me not keeps not my sayings: and the word which you hear is not mine, but the Father's which sent me.
25 These things have I spoken unto you, being yet present with you.
26 But the Comforter, which is the Holy Ghost, whom the Father will send in my name, he shall teach you all things, and bring all things to your remembrance, whatsoever I have said unto you.
6 Seeing therefore it remains that some must enter therein, and they to whom it was first preached entered not in because of unbelief:
7 Again, he limits a certain day, saying in David, To day, after so long a time; as it is said, To day if you will hear his voice, harden not your hearts.
8 For if Jesus had given them rest, then would he not afterward have spoken of another day.
9 There remains therefore a rest to the people of God.
10 For he that is entered into his rest, he also has ceased from his own works, as God did from his.
11 Let us labor therefore to enter into that rest, lest any man fall after the same example of unbelief.
12 For the word of God is quick, and powerful, and sharper than any two-edged sword, piercing even to the dividing asunder of soul and spirit, and of the joints and marrow, and is a discerner of the thoughts and intents of the heart.
13 Neither is there any creature that is not manifest in his sight: but all things are naked and opened unto the eyes of him with whom we have to do.
This is the wisdom described in 1 Corinthians 2, which is only revealed by the Spirit to us and by the Spirit in us as the mind of Christ. It is the treasure in earthen vessels spoken of in 2 Corinthians 4:7 above, which is the power of God in us, who as verse 6 says, "commanded the light to shine out of darkness, has shined in our hearts [our reasoning mind], to give the light [understanding] of the knowledge of the glory of God in the face of Jesus Christ.
1 And I, brethren, when I came to you, came not with excellency of speech or of wisdom, declaring unto you the testimony of God.
2 For I determined not to know any thing among you, save Jesus Christ, and him crucified.
3 And I was with you in weakness, and in fear, and in much trembling.
4 And my speech and my preaching was not with enticing words of man's wisdom, but in demonstration of the Spirit and of power:
5 That your faith should not stand in the wisdom of men, but in the power of God.
6 Howbeit we speak wisdom among them that are perfect: yet not the wisdom of this world, nor of the princes of this world, that come to naught:
7 But we speak the wisdom of God in a mystery, even the hidden wisdom, which God ordained before the world unto our glory:
8 Which none of the princes of this world knew: for had they known it, they would not have crucified the LORD of glory.
9 But as it is written, Eye has not seen, nor ear heard, neither have entered into the heart of man, the things which God has prepared for them that love him.
10 But God has revealed them unto us by his Spirit: for the Spirit searches all things, yea, the deep things of God.
11 For what man knows the things of a man, save the spirit of man which is in him? even so the things of God knows no man, but the Spirit of God.
12 Now we have received, not the spirit of the world, but the spirit which is of God; that we might know the things that are freely given to us of God.
13 Which things also we speak, not in the words which man's wisdom teaches, but which the Holy Ghost teaches; comparing spiritual things with spiritual.
14 But the natural man receives not the things of the Spirit of God: for they are foolishness unto him: neither can he know them, because they are spiritually discerned.
15 But he that is spiritual judges all things, yet he himself is judged of no man.
16 For who has known the mind of the LORD, that he may instruct him? but we have the mind of Christ.
When verse 9 above speaks of what eye has not seen nor ear heard, what God has prepared for those who love him, it is quoting from Isaiah 64:4. The quote is referring us to the chapter, wherein is described the cleansing that must occur, the washing with the pure word of God that will remove the ideas of men [their corrupted understanding] who are teaching what is defiled.
Friends, these false teachers have been teaching and learning corruption for so long they have no idea what they don't know, because it can't be learned by their means. These are things that are only leaned in the liberty of the Spirit, by those who the LORD sends to lead them into all truth. This is the Spirit in me/us, sent for this purpose. These men and their teaching, the blinded who have refused to turn to the LORD, can lead no place except into darkness. They keep God's people from rising to meet Him, and will hold them down (katecho) until they are taken out of the way. We have not been warned of these things in vain.
Isaiah 64 [what the LORD has prepared]
1 Oh that you would rend the heavens, that you would come down, that the mountains might flow down at your presence,
2 As when the melting fire burns, the fire causes the waters to boil, to make your name known to your adversaries, that the nations may tremble at your presence!
3 When you did terrible things which we looked not for [Selah – think about it], you came down, the mountains flowed down at your presence.
4 For since the beginning of the world men have not heard, nor perceived by the ear, neither has the eye seen, O God, beside you, what he has prepared for him that waits for him.
5 You meet him that rejoices and works righteousness, those that remember you in your ways: behold, you are wroth; for we have sinned: in those is continuance, and we shall be saved.
6 But we are all as an unclean thing, and all our righteousness are as filthy rags; and we all do fade as a leaf; and our iniquities, like the wind, have taken us away.
7 And there is none that calls upon your name, that stirs up himself to take hold of you: for you have hid your face from us, and have consumed us, because of our iniquities.
8 But now, O LORD, you are our father; we are the clay, and you our potter; and we all are the work of your hand.
9 Be not wroth very sore, O LORD, neither remember iniquity for ever: behold, see, we beseech you, we are all your people.
10 Your holy cities are a wilderness, Zion is a wilderness, Jerusalem a desolation.
11 Our holy and our beautiful house, where our fathers praised you, is burned up with fire: and all our pleasant things are laid waste.
12 Will you refrain yourself for these things, O LORD? will you hold your peace, and afflict us very sore?
The Hebrew word 'owlam, meaning to conceal, as the point of vanishing, as in the time something is out of the mind (past or future), is from the word 'alam, meaning to veil from sight. 'owlam is the word rendered "since the beginning of the world" in verse 4 above, and then as "in those is continuance" in verse 5. It is telling of the time of the fall, when man decided to listen to the advice of the deceiver, instead of seeking God's counsel, and because of it made himself unable to see and hear Him. These same men sitting in the seats of God, replacing Him, are those who must be taken out of the way, so God people can again see and hear Him. Like it or not, I am His voice, the one He has chosen and sent in His name.
It is in this context Isaiah 65 begins.
1 I am sought of them that asked not for me; I am found of them that sought me not: I said, Behold me, behold me, unto a nation that was not called by my name.
2 I have spread out my hands all the day unto a rebellious people [those who say they are God's people], which walk in a way that was not good, after their own thoughts;
3 A people that provoke me to anger continually to my face; that sacrifice in gardens, and burn incense upon altars of brick [ways that are the creations of men];
4 Which remain among the graves [tombs], and lodge in the monuments [the place where the dead are buried – the churches], which eat swine's flesh [unclean things], and broth of abominable things is in their vessels;
5 Which say, "Stand by yourself, come not near to me; for I am holier than you." These are a smoke in my nose, a fire that burns all the day.
6 Behold, it is written before me: I will not keep silence, but will recompense, even recompense into their bosom,
7 Your iniquities, and the iniquities of your fathers together, says the LORD, which have burned incense upon the mountains, and blasphemed me upon the hills: therefore will I measure their former work into their bosom.
8 Thus says the LORD, As the new wine is found in the cluster, and one says, Destroy it not; for a blessing is in it: so will I do for my servants' sakes, that I may not destroy them all.
9 And I will bring forth a seed out of Jacob, and out of Judah an inheritor of my mountains: and mine elect shall inherit it, and my servants shall dwell there.
10 And Sharon [what is plainly seen – referring to Isaiah 33:9 and 35:2] shall be a fold of flocks, and the valley of Achor [the place that had been troubled] a place for the herds to lie down in, for my people that have sought me.
11 But you are they that forsake the LORD, that forget my holy mountain, that prepare a table for that troop [the enemies of God], and that furnish the drink offering unto that number.
12 Therefore will I number you to the sword, and you shall all bow down to the slaughter: because when I called, you did not answer; when I spoke, you did not hear; but did evil before mine eyes, and did choose that wherein I delighted not [because you are the wicked and unreasonable men who stand in the way of God's word being heard, and in the way of His glory being seen].
13 Therefore thus says the LORD God, Behold, my servants shall eat, but you shall be hungry: behold, my servants shall drink, but you shall be thirsty: behold, my servants shall rejoice, but you shall be ashamed:
14 Behold, my servants shall sing for joy of heart, but you shall cry for sorrow of heart, and shall howl for vexation of spirit.
15 And you shall leave your name for a curse unto my chosen: for the LORD God shall slay you, and call his servants by another name:
16 That he who blesses himself in the earth shall bless himself in the God of truth; and he that swears in the earth shall swear by the God of truth; because the former troubles are forgotten, and because they are hid from mine eyes.
17 For, behold, I create new heavens and a new earth: and the former shall not be remembered, nor come into mind.
18 But be you glad and rejoice for ever in that which I create: for, behold, I create Jerusalem a rejoicing, and her people a joy.
19 And I will rejoice in Jerusalem, and joy in my people: and the voice of weeping shall be no more heard in her, nor the voice of crying.
20 There shall be no more thence an infant of days, nor an old man that has not filled his days: for the child shall die an hundred years old; but the sinner being an hundred years old shall be accursed.
21 And they shall build houses, and inhabit them; and they shall plant vineyards, and eat the fruit of them.
22 They shall not build, and another inhabit; they shall not plant, and another eat: for as the days of a tree are the days of my people, and mine elect shall long enjoy the work of their hands.
23 They shall not labor in vain, nor bring forth for trouble; for they are the seed of the blessed of the LORD, and their offspring with them.
24 And it shall come to pass, that before they call, I will answer; and while they are yet speaking, I will hear.
25 The wolf and the lamb shall feed together, and the lion shall eat straw like the bullock: and dust shall be the serpent's meat. They shall not hurt nor destroy in all my holy mountain, says the LORD.
The mention of Sharon in verse 10 above is referring us to Isaiah 33:9 and the land that was made a wilderness, into which the LORD rises. Sharon is next spoken of in Isaiah 35:2, a chapter describing when the wilderness blossoms as a rose, when the eyes of the blind are opened, and the ears of the deaf are unstopped (when understanding returns).
5 The LORD is exalted; for he dwells on high: he has filled Zion with judgment and righteousness.
6 And wisdom and knowledge shall be the stability of your times, and strength of salvation: the fear of the LORD is his treasure.
7 Behold, their valiant ones shall cry without: the ambassadors of peace shall weep bitterly.
8 The highways lie waste, the wayfaring man ceases: he has broken the covenant, he has despised the cities, he regards no man.
9 The earth mourns and languishes: Lebanon is ashamed and hewn down: Sharon is like a wilderness; and Bashan and Carmel shake off their fruits.
10 Now will I rise, says the LORD; now will I be exalted; now will I lift up myself.
11 You shall conceive chaff, you shall bring forth stubble: your breath, as fire, shall devour you.
12 And the people shall be as the burnings of lime: as thorns cut up shall they be burned in the fire.
13 Hear, you that are far off, what I have done; and, you that are near, acknowledge my might.
14 The sinners in Zion are afraid; fearfulness has surprised the hypocrites. Who among us shall dwell with the devouring fire? who among us shall dwell with everlasting burnings?
15 He that walks righteously, and speaks uprightly; he that despises the gain of oppressions, that shakes his hands from holding of bribes, that stops his ears from hearing of blood, and shuts his eyes from seeing evil;
16 He shall dwell on high: his place of defense shall be the munitions of rocks: bread shall be given him; his waters shall be sure.
17 Your eyes shall see the king in his beauty: they shall behold the land that is very far off.
1 The wilderness and the solitary place shall be glad for them; and the desert shall rejoice, and blossom as the rose.
2 It shall blossom abundantly, and rejoice even with joy and singing: the glory of Lebanon shall be given unto it, the excellency of Carmel and Sharon, they shall see the glory of the LORD, and the excellency of our God.
3 Strengthen you the weak hands, and confirm the feeble knees.
4 Say to them that are of a fearful heart, Be strong, fear not: behold, your God will come with vengeance, even God with a recompense; he will come and save you.
5 Then the eyes of the blind shall be opened, and the ears of the deaf shall be unstopped.
6 Then shall the lame man leap as an hart, and the tongue of the dumb sing: for in the wilderness shall waters break out, and streams in the desert.
7 And the parched ground shall become a pool, and the thirsty land springs of water: in the habitation of dragons, where each lay, shall be grass with reeds and rushes.
8 And an highway shall be there, and a way, and it shall be called The way of holiness; the unclean shall not pass over it; but it shall be for those: the wayfaring men, though fools, shall not err therein.
9 No lion shall be there, nor any ravenous beast shall go up thereon, it shall not be found there; but the redeemed shall walk there:
10 And the ransomed of the LORD shall return, and come to Zion with songs and everlasting joy upon their heads: they shall obtain joy and gladness, and sorrow and sighing shall flee away.
In the same sense of preparation, which restores sight and hearing, 1 Corinthians 2:16 quotes from Isaiah 40:14, a chapter which tells of the baptism in the wilderness. It tells of the voice heard there, which prepares the way, and ends in the glory of the LORD revealed, and all flesh shall see it together.
The voice is the same voice spoken of in Hebrews 4:7 above, which is heard in the day the LORD limits, to which He warns us not to harden our hearts (become unreasonable – unable to hear or see God reasoning with us). As we know from previous discussions, the Greek word there rendered "limits" is horizo, as the horizon from where the light rises to day.
Horizo is the word translated "declared" in Romans 1:4, where we are told of this horizon as when the LORD declared to be the son of God with power. This is the same power, the dunamis, which is spoken of in 2 Corinthians 4:7 above as the treasure in earthen vessels, the power that is seen as God's and not ours. In Romans 1:4 it is the power that is "according to the spirit of holiness, by the resurrection from the dead."
The mystery is this power is understanding meaning, which only comes by learning the language – by loving and keeping the LORD's word.
Dunimus is the word rendered meaning in 1 Corinthians 14:11.
6 Now, brethren, if I come unto you speaking with tongues [words you do not understand], what shall I profit you, except I shall speak to you either by revelation, or by knowledge, or by prophesying, or by doctrine?
7 And even things without life giving sound, whether pipe or harp, except they give a distinction in the sounds, how shall it be known what is piped or harped [how shall you know the tune unless the notes are in a distinguishable order]?
8 For if the trumpet give an uncertain sound, who shall prepare himself to the battle?
9 So likewise you, except you utter by the tongue words easy to be understood, how shall it be known what is spoken? for you shall speak into the air [the words mean nothing if they aren't understood – seen or heard, understood or comprehended].
10 There are, it may be, so many kinds of voices in the world, and none of them is without signification [giving a specific message].
11 Therefore if I know not the meaning [dunimus – power] of the voice, I shall be unto him that speaks a barbarian [we make ourselves as if foreigners by not understanding], and he that speaks shall be a barbarian unto me.
12 Even so you, forasmuch as you are zealous of spiritual gifts, seek that you may excel to the edifying [educate to understanding] of the church.
13 Wherefore let him that speaks in an unknown tongue [in words not understood] pray that he may interpret.
14 For if I pray in an unknown tongue, my spirit prays, but my understanding is unfruitful.
15 What is it then? I will pray with the spirit, and I will pray with the understanding also: I will sing with the spirit, and I will sing with the understanding also.
16 Else when you shall bless with the spirit, how shall he that occupies the room of the unlearned say Amen at your giving of thanks, seeing he understands not what you say?
17 For you truly give thanks well, but the other is not edified [is not educated unless you give him understanding – which the LORD has given you].
This context continues into 1 Corinthians 15, where it speaks of understanding meaning as the power of the resurrection. It is speaking of the corruption that has come upon all understanding and rules over the world (confusion Babylon), and the resurrection that comes as understand, which is putting on the uncorrupted. It is the power (understanding) that raised Christ from the dead, as the sun coming over the horizon and the new day dawning.
20 But now is Christ risen from the dead, and become the first-fruits of them that slept.
21 For since by man came death, by man came also the resurrection of the dead.
22 For as in Adam all die, even so in Christ shall all be made alive.
23 But every man in his own order: Christ the first-fruits; afterward they that are Christ's at his coming.
24 Then comes the end, when he shall have delivered up the kingdom to God, even the Father; when he shall have put down all rule and all authority and power [dunimus – earthly understanding – the creations of men].
25 For he must reign, till he has put all enemies under his feet.
26 The last enemy that shall be destroyed is death.
27 For he has put all things under his feet. But when he saith all things are put under him, it is manifest that he is excepted, which did put all things under him.
28 And when all things shall be subdued unto him, then shall the Son also himself be subject unto him that put all things under him, that God may be all in all.
29 Else what shall they do which are baptized for the dead, if the dead rise not at all? why are they then baptized for the dead?
30 And why stand we in jeopardy every hour?
31 I protest by your rejoicing which I have in Christ Jesus our LORD, I die daily.
32 If after the manner of men I have fought with beasts at Ephesus, what advantages it me, if the dead rise not? let us eat and drink; for to morrow we die.
33 Be not deceived: evil communications corrupt good manners.
34 Awake to righteousness, and sin not; for some have not the knowledge of God: I speak this to your shame.
35 But some man will say, How are the dead raised up? and with what body do they come?
36 You fool, that which you sow is not quickened [raised to life], except it die:
37 And that which you sow, you sow not that body that shall be, but bare grain, it may chance of wheat, or of some other grain:
38 But God gives it a body as it has pleased him, and to every seed his own body.
39 All flesh is not the same flesh: but there is one kind of flesh of men, another flesh of beasts, another of fishes, and another of birds.
40 There are also celestial bodies, and bodies terrestrial: but the glory of the celestial is one, and the glory of the terrestrial is another.
41 There is one glory of the sun, and another glory of the moon, and another glory of the stars: for one star differs from another star in glory.
42 So also is the resurrection of the dead. It is sown in corruption; it is raised in incorruption:
43 It is sown in dishonor; it is raised in glory: it is sown in weakness; it is raised in power [dunimus – understanding meaning]:
44 It is sown a natural body; it is raised a spiritual body. There is a natural body, and there is a spiritual body.
45 And so it is written, The first man Adam was made a living soul; the last Adam was made a quickening spirit [a Spirit leading us into all truth and bringing us to life again].
46 Howbeit that was not first which is spiritual, but that which is natural; and afterward that which is spiritual.
47 The first man is of the earth, earthy; the second man is the LORD from heaven.
48 As is the earthy, such are they also that are earthy: and as is the heavenly, such are they also that are heavenly.
49 And as we have borne the image of the earthy, we shall also bear the image of the heavenly.
50 Now this I say, brethren, that flesh and blood cannot inherit the kingdom of God; neither does corruption inherit incorruption.
51 Behold, I shew you a mystery; We shall not all sleep, but we shall all be changed,
52 In a moment, in the twinkling of an eye, at the last trump: for the trumpet shall sound, and the dead shall be raised incorruptible, and we shall be changed.
53 For this corruptible must put on incorruption, and this mortal must put on immortality.
54 So when this corruptible shall have put on incorruption, and this mortal shall have put on immortality, then shall be brought to pass the saying that is written, Death is swallowed up in victory.
55 O death, where is your sting? O grave, where is your victory?
56 The sting of death is sin; and the strength [dunimus – understanding] of sin is the law.
57 But thanks be to God, which gives us the victory through our LORD Jesus Christ [by His Greater power taking away the error by understanding].
58 Therefore, my beloved brethren, be you steadfast, unmoveable, always abounding in the work of the LORD, forasmuch as you know that your labor is not in vain in the LORD.