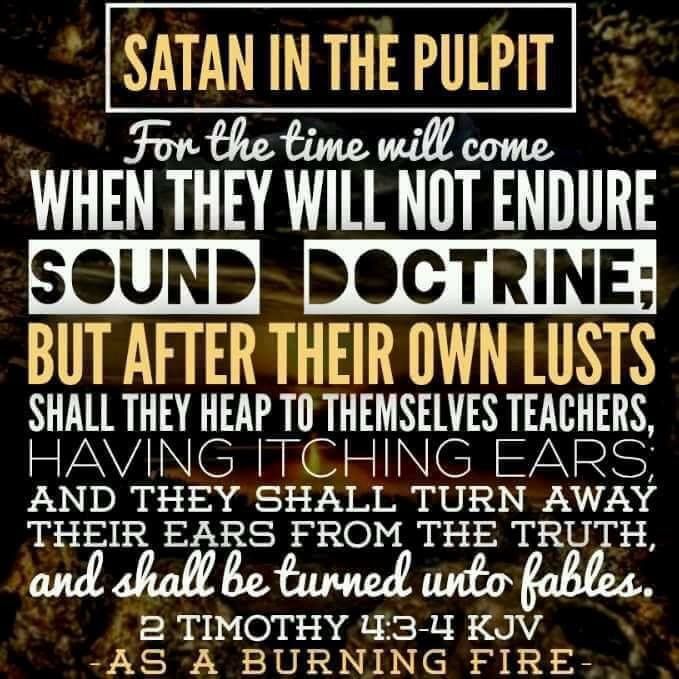 Elect according to the foreknowledge of God the Father, through sanctification of the Spirit, unto obedience and sprinkling of the blood of Jesus Christ: Grace unto you, and peace, be multiplied.
Continuing: the above is 1 Peter 1:2 and begins Peter's describing the "time" of the resurrection of Christ among us and in us. The Holy Spirit in him is speaking of the foreknowledge (prognosis) of God the Father, separating us from the errors and corruption taught by the wise of this world. The word "sanctification" is from the Greek word hagiasmos, meaning to purify and make holy, into obedience to the LORD's order. It is speaking of the preparation that comes from the sprinkling of the LORD's blood through us, as the body He has prepared for Himself to dwell in as we willingly offer ourselves and take up our cross as He has shown us.
3 Blessed be the God and Father of our LORD Jesus Christ, which according to his abundant mercy has begotten us again unto a lively hope by the resurrection of Jesus Christ from the dead,
4 To an inheritance incorruptible, and undefiled, and that fades not away, reserved in heaven for you,
5 Who are kept by the power of God through faith unto salvation ready to be revealed in the last time.
6 Wherein you greatly rejoice, though now for a season, if need be, you are in heaviness through manifold temptations:
7 That the trial of your faith, being much more precious than of gold that perishes, though it be tried with fire, might be found unto praise and honor and glory at the appearing of Jesus Christ:
8 Whom having not seen, you love; in whom, though now you see him not, yet believing, you rejoice with joy unspeakable and full of glory:
9 Receiving the end of your faith, even the salvation of your souls.
10 Of which salvation the prophets have enquired and searched diligently, who prophesied of the grace that should come unto you:
11 Searching what, or what manner of time the Spirit of Christ which was in them did signify, when it testified beforehand the sufferings of Christ, and the glory that should follow.
12 Unto whom it was revealed, that not unto themselves, but unto us they did minister the things, which are now reported unto you by them that have preached the gospel unto you with the Holy Ghost sent down from heaven; which things the angels desire to look into.
13 Wherefore gird up the loins of your mind, be sober, and hope to the end for the grace that is to be brought unto you at the revelation of Jesus Christ;
14 As obedient children, not fashioning yourselves according to the former lusts in your ignorance:
15 But as he which has called you is holy, so be you holy in all manner of conversation;
16 Because it is written, Be you holy; for I am holy.
17 And if you call on the Father, who without respect of persons judges according to every man's work, pass the time of your sojourning here in fear:
18 Forasmuch as you know that you were not redeemed with corruptible things, as silver and gold, from your vain conversation received by tradition from your fathers;
19 But with the precious blood of Christ, as of a lamb without blemish and without spot:
20 Who truly was foreordained before the foundation of the world, but was manifest in these last times for you,
21 Who by him do believe in God, that raised him up from the dead, and gave him glory; that your faith and hope might be in God.
22 Seeing you have purified your souls in obeying the truth through the Spirit unto unfeigned love of the brethren, see that you love one another with a pure heart fervently:
23 Being born again, not of corruptible seed, but of incorruptible, by the word of God, which lives and abides for ever.
24 For all flesh is as grass, and all the glory of man as the flower of grass. The grass withers, and the flower thereof falls away:
25 But the word of the LORD endures for ever. And this is the word which by the gospel is preached unto you.
This is the word of the LORD, Him speaking in me, in all who have received His preparation and become purified into obedience to what they have heard. The word hagiasmos is only used nine other times, all speaking of the preparation, and willingly joining with the LORD, into one body, which is the plan and will of God.
16 Know you not, that to whom you yield yourselves servants to obey, his servants you are to whom you obey; whether of sin unto death, or of obedience unto righteousness?
17 But God be thanked, that you were the servants of sin, but you have obeyed from the heart that form of doctrine which was delivered you.
18 Being then made free from sin, you became the servants of righteousness.
19 I speak after the manner of men because of the infirmity of your flesh: for as you have yielded your members servants to uncleanness and to iniquity unto iniquity; even so now yield your members servants to righteousness unto holiness [hagiasmos].
20 For when you were the servants of sin, you were free from righteousness.
21 What fruit had you then in those things whereof you are now ashamed? for the end of those things is death.
22 But now being made free from sin, and become servants to God, you have your fruit unto holiness [hagiasmos], and the end everlasting life.
23 For the wages of sin is death; but the gift of God is eternal life through Jesus Christ our LORD.
The sin, uncleanness, and inequity spoken of above are the erroneous teaching and doctrines of men, which are taught in all the churches and worshipped as idols in place of God.
19 For it is written, I will destroy the wisdom of the wise, and will bring to nothing the understanding of the prudent.
20 Where is the wise? where is the scribe? where is the disputer of this world? has not God made foolish the wisdom of this world?
21 For after that in the wisdom of God the world by wisdom knew not God, it pleased God by the foolishness of preaching to save them that believe.
22 For the Jews require a sign, and the Greeks seek after wisdom:
23 But we preach Christ crucified, unto the Jews a stumbling-block, and unto the Greeks foolishness;
24 But unto them which are called, both Jews and Greeks, Christ the power of God, and the wisdom of God.
25 Because the foolishness of God is wiser than men; and the weakness of God is stronger than men.
26 For you see your calling, brethren, how that not many wise men after the flesh, not many mighty, not many noble, are called:
27 But God has chosen the foolish things of the world to confound the wise; and God has chosen the weak things of the world to confound the things which are mighty;
28 And base things of the world, and things which are despised, has God chosen, yea, and things which are not, to bring to naught things that are:
29 That no flesh should glory in his presence.
30 But of him are you in Christ Jesus, who of God is made unto us wisdom, and righteousness, and sanctification [hagiasmos], and redemption:
31 That, according as it is written, He that glories, let him glory in the LORD.
Hagiasmos is next used three times in 1 Thessalonians 4, where Paul is speaking to those he has described in chapter 2 as who have received his word as the word of God, which it is. He continues by describing the attack they are under, by men who are forbidding them to speak to those who don't know God. He describes those receiving the word as the living who are in the presence of the LORD at His coming, and later in chapter 4, all others who haven't as the sleeping and dead. This is the context of Paul's speaking concerning those who are asleep, to whom the LORD would and now has sent an archangel, who is drawing all men to Him by the rightly divided word.
8 So being affectionately desirous of you, we were willing to have imparted unto you, not the gospel of God only, but also our own souls, because you were dear unto us.
9 For you remember, brethren, our labour and travail: for labouring night and day, because we would not be chargeable unto any of you, we preached unto you the gospel of God.
10 You are witnesses, and God also, how holily and justly and unblameably we behaved ourselves among you that believe:
11 As you know how we exhorted and comforted and charged every one of you, as a father does his children,
12 That you would walk worthy of God, who has called you unto his kingdom and glory.
13 For this cause also thank we God without ceasing, because, when you received the word of God which you heard of us, you received it not as the word of men, but as it is in truth, the word of God, which effectually worketh also in you that believe.
14 For you, brethren, became followers of the churches of God which in Judaea are in Christ Jesus: for you also have suffered like things of your own countrymen, even as they have of the Jews:
15 Who both killed the LORD Jesus, and their own prophets, and have persecuted us; and they please not God, and are contrary to all men:
16 Forbidding us to speak to the Gentiles that they might be saved, to fill up their sins always: for the wrath is come upon them to the uttermost.
17 But we, brethren, being taken from you for a short time in presence, not in heart, endeavored the more abundantly to see your face with great desire.
18 Wherefore we would have come unto you, even I Paul, once and again; but Satan hindered us [the power and spirit at work in these wicked men, sitting in God's seat opposing Him and His truth].
19 For what is our hope, or joy, or crown of rejoicing? Are not even you in the presence of our LORD Jesus Christ at his coming?
20 For you are our glory and joy.
1 Furthermore then we beseech you, brethren, and exhort you by the LORD Jesus, that as you have received of us how you ought to walk and to please God, so you would abound more and more.
2 For you know what commandments we gave you by the LORD Jesus.
3 For this is the will of God, even your sanctification [hagiasmos], that you should abstain from fornication [interaction with idols]:
4 That every one of you should know how to possess his vessel in sanctification [hagiasmos] and honor;
5 Not in the lust of concupiscence, even as the Gentiles which know not God:
6 That no man go beyond and defraud his brother in any matter: because that the LORD is the avenger of all such, as we also have forewarned you and testified.
7 For God has not called us unto uncleanness, but unto holiness [hagiasmos].
8 He therefore that despises, despises not man, but God, who has also given unto us his holy Spirit.
9 But as touching brotherly love you need not that I write unto you: for you yourselves are taught of God to love one another.
10 And indeed you do it toward all the brethren which are in all Macedonia [the shambles]: but we beseech you, brethren, that you increase more and more;
11 And that you study to be quiet, and to do your own business, and to work with your own hands, as we commanded you;
12 That you may walk honestly toward them that are without, and that you may have lack of nothing.
13 But I would not have you to be ignorant, brethren, concerning them which are asleep, that you sorrow not, even as others which have no hope.
14 For if we believe that Jesus died and rose again, even so them also which sleep in Jesus will God bring with him.
15 For this we say unto you by the word of the LORD, that we which are alive and remain unto the coming of the LORD shall not prevent them which are asleep.
16 For the LORD himself shall descend from heaven with a shout, with the voice of the archangel, and with the trump of God: and the dead in Christ shall rise first:
17 Then we which are alive and remain shall be caught up together with them in the clouds, to meet the LORD in the air: and so shall we ever be with the LORD.
18 Wherefore comfort one another with these words.
The next use of hagiasmos is in 2 Thessalonians 2:13 as Paul describes the hand from which we are snatched, caught away by the truth. There Paul describes them as the wicked and unreasonable men, in who works the spirit of disobedience, who are sitting in the seats of God. In chapter 3 we are told they are those forbidding the gospel/truth from having free course, so it would do its work and be seen as the word of God, as it is. Paul says we should pray that we would be delivered from these men, the same men he says in chapter 2 are holding down and will hold down (katecho), until they are taken out of the way.
The false doctrine of the rapture keeps men held down in the hands of idol worship and causes them to deny the truth the LORD sends them by His presence in us. This is the place we are called to, the hagiasmos, without which no man will see the LORD, in the rightly divided word of truth, which is heaven where He is found.
5 Remember you not, that, when I was yet with you, I told you these things?
6 And now you know what withholds [katecho – holds down] that he might be revealed in his time.
7 For the mystery of iniquity does already work: only he who now lets [katecho] will let [will hold down], until he be taken out of the way.
8 And then shall that Wicked be revealed, whom the LORD shall consume with the spirit of his mouth, and shall destroy with the brightness of his coming:
9 Even him, whose coming is after the working of Satan with all power and signs and lying wonders,
10 And with all deceivableness of unrighteousness in them that perish; because they received not the love of the truth, that they might be saved.
11 And for this cause God shall send them strong delusion, that they should believe a lie:
12 That they all might be damned who believed not the truth, but had pleasure in unrighteousness.
13 But we are bound to give thanks always to God for you, brethren beloved of the LORD, because God has from the beginning chosen you to salvation through sanctification [hagiasmos] of the Spirit and belief of the truth:
14 Whereunto he called you by our gospel, to the obtaining of the glory of our LORD Jesus Christ.
15 Therefore, brethren, stand fast, and hold the traditions which you have been taught, whether by word, or our epistle.
16 Now our LORD Jesus Christ himself, and God, even our Father, which has loved us, and has given us everlasting consolation and good hope through grace,
17 Comfort your hearts, and stablish you in every good word and work.
1 Finally, brethren, pray for us, that the word of the LORD may have free course, and be glorified, even as it is with you:
2 And that we may be delivered from unreasonable and wicked men [the same wicked spoken of in verse 8 above]: for all men have not faith.
3 But the LORD is faithful, who shall stablish you, and keep you from evil.
4 And we have confidence in the LORD touching you, that you both do and will do the things which we command you.
5 And the LORD direct your hearts into the love of God, and into the patient waiting for Christ.
6 Now we command you, brethren, in the name of our LORD Jesus Christ, that you withdraw yourselves from every brother that walks disorderly, and not after the tradition which he received of us.
The voice of the archangel is the trumpet sounding, the voice shaking heaven and earth, "the blood of sprinkling, that speaks better things than that of Abel."
11 Now no chastening [correction] for the present seems to be joyous, but grievous: nevertheless afterward it yields the peaceable fruit of righteousness unto them which are exercised thereby.
12 Wherefore lift up the hands which hang down, and the feeble knees;
13 And make straight paths for your feet, lest that which is lame be turned out of the way; but let it rather be healed.
14 Follow peace with all men, and holiness [hagiasmos], without which no man shall see the LORD:
15 Looking diligently lest any man fail of the grace of God; lest any root of bitterness springing up trouble you, and thereby many be defiled;
16 Lest there be any fornicator, or profane person, as Esau, who for one morsel of meat sold his birthright.
17 For you know how that afterward, when he would have inherited the blessing, he was rejected: for he found no place of repentance, though he sought it carefully with tears.
18 For you are not come unto the mount that might be touched, and that burned with fire, nor unto blackness, and darkness, and tempest,
19 And the sound of a trumpet, and the voice of words; which voice they that heard entreated that the word should not be spoken to them any more:
20 (For they could not endure that which was commanded, And if so much as a beast touch the mountain, it shall be stoned, or thrust through with a dart:
21 And so terrible was the sight, that Moses said, I exceedingly fear and quake:)
22 But you are come unto mount Sion, and unto the city of the living God, the heavenly Jerusalem, and to an innumerable company of angels,
23 To the general assembly and church of the firstborn, which are written in heaven, and to God the Judge of all, and to the spirits of just men made perfect,
24 And to Jesus the mediator of the new covenant, and to the blood of sprinkling, that speaks better things than that of Abel.
25 See that you refuse not him that speaks. For if they escaped not who refused him that spoke on earth, much more shall not we escape, if we turn away from him that speaks from heaven [the rightly divided word, where the LORD is found]:
26 Whose voice then shook the earth: but now he has promised, saying, Yet once more I shake not the earth only, but also heaven.
27 And this word, Yet once more, signifies the removing of those things that are shaken, as of things that are made, that those things which cannot be shaken may remain.
28 Wherefore we receiving a kingdom which cannot be moved, let us have grace, whereby we may serve God acceptably with reverence and godly fear:
29 For our God is a consuming fire.
Peter tells us in 1 Peter 1:5 our hagiasmos, our purification and deliverance from these men, is our inheritance that is now revealed in this last "time." The time (kairos) is the same he later speaks of in verse 11 as the end (telos – the conclusion and goal) of our faith, and the salvation of our souls. He says it is what the prophets diligently sought, "what manner of time [kairos] the Spirit of Christ which was in them did signify, when it testified beforehand the sufferings of Christ, and the glory that should follow."
It is the same "time" Paul speaks of in 2 Thessalonians 2:6, when the wicked holding down (katecho) will be revealed in their "time." The objective is that the gospel would have free to course to those who don't know God, and be seen as the word of God, as it is. In this the world will understand this is the presence of the LORD GOD ALMIGHTY at His appearing and kingdom on earth, as it is in heaven.
This is God's plan, His prognosis, which is only spoken of one other time, again in the words of Peter recorded in Acts 2:23. There it is also telling of the foolishness of the cross, and God's foreknowledge of the response of the wise and powerful of the world, and the glory that is revealed by this in this last time.
14 But Peter, standing up with the eleven, lifted up his voice, and said unto them, You men of Judaea, and all you that dwell at Jerusalem, be this known unto you, and hearken to my words:
15 For these are not drunken, as you suppose, seeing it is but the third hour of the day.
16 But this is that which was spoken by the prophet Joel;
17 And it shall come to pass in the last days, saith God, I will pour out of my Spirit upon all flesh: and your sons and your daughters shall prophesy, and your young men shall see visions, and your old men shall dream dreams:
18 And on my servants and on my handmaidens I will pour out in those days of my Spirit; and they shall prophesy:
19 And I will shew wonders in heaven above, and signs in the earth beneath; blood, and fire, and vapour of smoke:
20 The sun shall be turned into darkness, and the moon into blood, before the great and notable day of the LORD come:
21 And it shall come to pass, that whosoever shall call on the name of the LORD shall be saved.
22 You men of Israel, hear these words; Jesus of Nazareth, a man approved of God among you by miracles and wonders and signs, which God did by him in the midst of you, as you yourselves also know:
23 Him, being delivered by the determinate counsel and foreknowledge [prognosis] of God, you have taken, and by wicked hands have crucified and slain:
24 Whom God has raised up, having loosed the pains of death: because it was not possible that he should be holden of it.
25 For David speaketh concerning him, I foresaw the LORD always before my face, for he is on my right hand, that I should not be moved:
26 Therefore did my heart rejoice, and my tongue was glad; moreover also my flesh shall rest in hope:
27 Because you will not leave my soul in Hades [the place where the dead reside], neither will you suffer your Holy One to see corruption.
28 You have made known to me the ways of life; you shall make me full of joy with your countenance.
29 Men and brethren, let me freely speak unto you of the patriarch David, that he is both dead and buried, and his sepulchre is with us unto this day.
30 Therefore being a prophet, and knowing that God had sworn with an oath to him, that of the fruit of his loins, according to the flesh, he would raise up Christ to sit on his throne;
31 He seeing this before spake of the resurrection of Christ, that his soul was not left in Hades, neither his flesh did see corruption.
32 This Jesus has God raised up, whereof we all are witnesses.
33 Therefore being by the right hand of God exalted, and having received of the Father the promise of the Holy Ghost, he has shed forth this, which you now see and hear.
34 For David is not ascended into the heavens: but he saith himself, The LORD said unto my LORD, Sit you on my right hand,
35 Until I make your foes your footstool.
36 Therefore let all the house of Israel know assuredly, that God has made the same Jesus, whom you have crucified, both LORD and Christ.
37 Now when they heard this, they were pricked in their heart, and said unto Peter and to the rest of the apostles, Men and brethren, what shall we do?
38 Then Peter said unto them, Repent, and be baptized every one of you in the name of Jesus Christ for the remission of sins, and you shall receive the gift of the Holy Ghost.
39 For the promise is unto you, and to your children, and to all that are afar off, even as many as the LORD our God shall call.
40 And with many other words did he testify and exhort, saying, Save yourselves from this untoward generation.
41 Then they that gladly received his word were baptized:
1 Preserve me, O God: for in you do I put my trust.
2 O my soul, you have said unto the LORD, You are my LORD: my goodness extends not to you;
3 But to the saints that are in the earth, and to the excellent, in whom is all my delight. [my word and work are not to benefit the LORD, but to benefit those He has sent me to, in whom He delights in their salvation.]
4 Their sorrows shall be multiplied that hasten after another god: their drink offerings of blood will I not offer, nor take up their names into my lips.
5 The LORD is the portion of mine inheritance and of my cup: you maintain my lot.
6 The lines are fallen unto me in pleasant places; yea, I have a goodly heritage.
7 I will bless the LORD, who has given me counsel: my reins also instruct me in the night seasons.
8 I have set the LORD always before me: because he is at my right hand, I shall not be moved.
9 Therefore my heart is glad, and my glory rejoices: my flesh also shall rest in hope.
10 For you will not leave my soul in Sheol [among the dead]; neither will you suffer your Holy One to see corruption [the degeneration away from God, that is common among man].
11 You will shew me the path of life: in your presence is fullness of joy; at your right hand there are pleasures for evermore.
1 Hear the right, O LORD, attend unto my cry, give ear unto my prayer, that goes not out of feigned lips [deceptive and manipulative words].
2 Let my sentence come forth from your presence; let your eyes behold the things that are equal.
3 You have proved mine heart; you have visited me in the night; you have tried me, and shall find nothing; I am purposed that my mouth shall not transgress.
4 Concerning the works of men, by the word of your lips I have kept me from the paths of the destroyer.
5 Hold up my goings in your paths, that my footsteps slip not.
6 I have called upon you, for you will hear me, O God: incline your ear unto me, and hear my speech.
7 Show your marvelous lovingkindness, O you that saves by your right hand them which put their trust in you from those that rise up against them.
8 Keep me as the apple of the eye, hide me under the shadow of your wings,
9 From the wicked that oppress me [shadad – spoiled as in Isaiah 33:1 four times, Jeremiah 4 four time, and Zechariah 11 three times], from my deadly enemies, who compass me about.
10 They are enclosed in their own fat: with their mouth they speak proudly.
11 They have now compassed us in our steps: they have set their eyes bowing down to the earth;
12 Like as a lion that is greedy of his prey, and as it were a young lion lurking in secret places.
13 Arise, O LORD, disappoint him, cast him down: deliver my soul from the wicked, which is your sword:
14 From men which are your hand, O LORD, from men of the world, which have their portion in this life, and whose belly you fill with your hid treasure: they are full of children, and leave the rest of their substance to their babes.
15 As for me, I will behold your face in righteousness: I shall be satisfied, when I awake, with your likeness.
1 Woe to you that spoils [shadad], and you were not spoiled [shadad]; and dealt treacherously, and they dealt not treacherously with you! when you shall cease to spoil [shadad], you shall be spoiled [shadad]; and when you shall make an end to deal treacherously, they shall deal treacherously with you.
2 O LORD, be gracious unto us; we have waited for you: be you their arm every morning, our salvation also in the time of trouble.
3 At the noise of the tumult the people fled; at the lifting up of yourself the nations were scattered.
4 And your spoil shall be gathered like the gathering of the caterpillar: as the running to and fro of locusts shall he run upon them.
5 The LORD is exalted; for he dwells on high: he has filled Zion with judgment and righteousness.
6 And wisdom and knowledge shall be the stability of your times, and strength of salvation: the fear of the LORD is his treasure.
13 Behold, he shall come up as clouds, and his chariots shall be as a whirlwind: his horses are swifter than eagles. Woe unto us! for we are spoiled [shadad].
14 O Jerusalem, wash your heart from wickedness, that you may be saved. How long shall your vain thoughts lodge within you?
15 For a voice declares from Dan, and publishes affliction from mount Ephraim.
16 Make you mention to the nations; behold, publish against Jerusalem, that watchers come from a far country, and give out their voice against the cities of Judah.
17 As keepers of a field, are they against her round about; because she has been rebellious against me, says the LORD.
18 Your way and your doings have procured these things unto you; this is your wickedness, because it is bitter, because it reaches unto your heart.
19 My bowels, my bowels! I am pained at my very heart; my heart makes a noise in me; I cannot hold my peace, because you have heard, O my soul, the sound of the trumpet, the alarm of war.
20 Destruction upon destruction is cried; for the whole land is spoiled [shadad]: suddenly are my tents spoiled [shadad], and my curtains in a moment.
21 How long shall I see the standard, and hear the sound of the trumpet?
22 For my people is foolish, they have not known me; they are sottish children, and they have none understanding: they are wise to do evil, but to do good they have no knowledge.
23 I beheld the earth, and, lo, it was without form, and void; and the heavens, and they had no light.
24 I beheld the mountains, and, lo, they trembled, and all the hills moved lightly.
25 I beheld, and, lo, there was no man, and all the birds of the heavens were fled.
26 I beheld, and, lo, the fruitful place was a wilderness, and all the cities thereof were broken down at the presence of the LORD, and by his fierce anger.
27 For thus has the LORD said, The whole land shall be desolate; yet will I not make a full end.
28 For this shall the earth mourn, and the heavens above be black; because I have spoken it, I have purposed it, and will not repent, neither will I turn back from it.
29 The whole city shall flee for the noise of the horsemen and bowmen; they shall go into thickets, and climb up upon the rocks: every city shall be forsaken, and not a man dwell therein.
30 And when you are spoiled [shadad], what will you do? Though you cloth yourself with crimson, though you deck you with ornaments of gold, though you rent your face with painting, in vain shall you make yourself fair; your lovers will despise you, they will seek your life.
31 For I have heard a voice as of a woman in travail, and the anguish as of her that brings forth her first child, the voice of the daughter of Zion, that bewails herself, that spreads her hands, saying, Woe is me now! for my soul is wearied because of murderers.
1 Open your doors, O Lebanon [the high places that should be pure], that the fire may devour your cedars [these corrupted men who have grown from the earth].
2 Howl, fir tree; for the cedar is fallen; because the mighty are spoiled [shadad]: howl, O you oaks of Bashan; for the forest of the vintage is come down.
3 There is a voice of the howling of the shepherds; for their glory is spoiled [shadad]: a voice of the roaring of young lions; for the pride of Jordan [death] is spoiled [shadad]
4 Thus saith the LORD my God; Feed the flock of the slaughter;
5 Whose possessors slay them, and hold themselves not guilty: and they that sell them say, Blessed be the LORD; for I am rich: and their own shepherds pity them not.
6 For I will no more pity the inhabitants of the land, says the LORD: but, lo, I will deliver the men every one into his neighbor's hand, and into the hand of his king: and they shall smite the land, and out of their hand I will not deliver them.
7 And I will feed the flock of slaughter, even you, O poor of the flock. And I took unto me two staves; the one I called Beauty, and the other I called Bands; and I fed the flock.
8 Three shepherds also I cut off in one month; and my soul loathed them, and their soul also abhorred me.
9 Then said I, I will not feed you: that that dies, let it die; and that that is to be cut off, let it be cut off; and let the rest eat every one the flesh of another.
10 And I took my staff, even Beauty, and cut it asunder, that I might break my covenant which I had made with all the people.
11 And it was broken in that day: and so the poor of the flock that waited upon me knew that it was the word of the LORD.