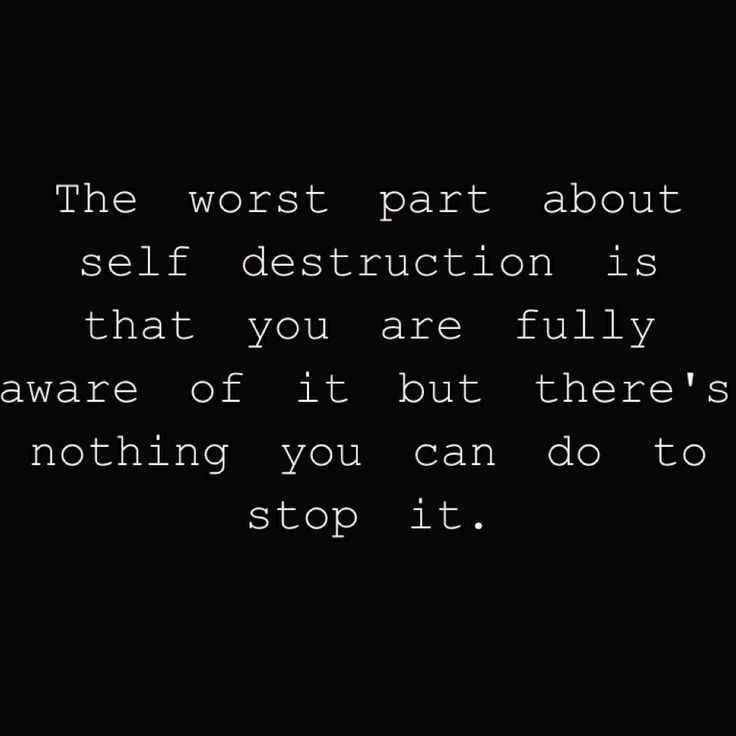 From the time that it goes forth it shall take you: for morning by morning shall it pass over, by day and by night: and it shall be a vexation only to understand the report.
Continuing: as discussed in many prior posts, and beginning today in the form of a logic question, asking, what is it that is not understood only because of the vexation?
The word "vexation" is translated from the Hebrew word zva'ah, only appearing this one time and meaning agitation and fear. We know the title is Isaiah 28:19, and the chapter is describing the LORD's teaching knowledge through Isaiah in a very understandable form described there as, precept upon precept, line upon line. It says this teaching is what brings the rest and refreshing of God's people, and those teaching corrupted ideas are rejecting it. In this we understand fear, the internal agitation, is what is keeping those being taught from accepting and understanding. Fear of what? We are told those Isaiah is speaking to have made a covenant with death and are in agreement with Sheol: the place where the dead are housed. We also understand from prior studies, and Isaiah 8, these men have joined in a confederacy with others who are like them giving counsel opposing God's. By this, we know the fear (vexation) is of men and their reproach if accepting the teaching, and is what is preventing the rest of God's people.
Therefore, we understand Hebrews 13 saying the LORD has said, "I will never leave you, nor forsake you. 6 So that we may boldly say, The LORD is my helper, and I will not fear what man shall do unto me."
Hebrews 13 goes on to immediately tell us to consider the sound doctrine being taught, and the end of this conversation, so we will know the "helper" who is always with us. The passage goes on say this is "Jesus Christ the same yesterday, today, and forever," and is speaking of the temptation: when God's presence is doubted. We know He will absolutely manifest Himself as Jehovah's Salvation to rescue those who do not doubt or fear.
The chapter continues by describing what is feared is the reproach of man, and calls those who know, don't doubt and are without fear, to go outside the camp, where the LORD is, bearing His reproach. This is telling of what is written in Psalms 69:9 saying, "the reproaches of them that reproached you are fallen upon me."
5 Let your conversation be without covetousness; and be content with such things as you have: for he has said, I will never leave you, nor forsake you.
6 So that we may boldly say, The LORD is my helper, and I will not fear what man shall do unto me.
7 Remember them which have the rule over you, who have spoken unto you the word of God: whose faith follow, considering the end of their conversation.
8 Jesus Christ the same yesterday, and to day, and for ever.
9 Be not carried about with divers and strange doctrines. For it is a good thing that the heart be established with grace; not with meats, which have not profited them that have been occupied therein.
10 We have an altar, whereof they have no right to eat which serve the tabernacle.
11 For the bodies of those beasts, whose blood is brought into the sanctuary by the high priest for sin, are burned without the camp.
12 Wherefore Jesus also, that he might sanctify the people with his own blood, suffered without the gate.
13 Let us go forth therefore unto him without the camp, bearing his reproach.
14 For here have we no continuing city, but we seek one to come.
15 By him therefore let us offer the sacrifice of praise to God continually, that is, the fruit of our lips giving thanks to his name.
16 But to do good and to communicate forget not: for with such sacrifices God is well pleased.
17 Obey them that have the rule over you, and submit yourselves: for they watch for your souls, as they that must give account, that they may do it with joy, and not with grief: for that is unprofitable for you.
18 Pray for us: for we trust we have a good conscience, in all things willing to live honestly.
19 But I beseech you the rather to do this, that I may be restored to you the sooner.
20 Now the God of peace, that brought again from the dead our LORD Jesus, that great shepherd of the sheep, through the blood of the everlasting covenant,
21 Make you perfect in every good work to do his will, working in you that which is well-pleasing in his sight, through Jesus Christ; to whom be glory for ever and ever. Amen.
22 And I beseech you, brethren, suffer the word of exhortation: for I have written a letter unto you in few words.
23 Know you that our brother Timothy is set at liberty; with whom, if he come shortly, I will see you.
6 Let not them that wait on you, O LORD God of hosts, be ashamed for my sake: let not those that seek you be confounded for my sake, O God of Israel.
7 Because for your sake I have borne reproach; shame has covered my face.
8 I am become a stranger unto my brethren, and an alien unto my mother's children.
9 For the zeal of your house has eaten me up; and the reproaches of them that reproached you are fallen upon me.
10 When I wept, and chastened my soul with fasting, that was to my reproach.
11 I made sackcloth also my garment; and I became a proverb to them.
12 They that sit in the gate speak against me; and I was the song of the drunkards.
13 But as for me, my prayer is unto you, O LORD, in an acceptable time: O God, in the multitude of your mercy hear me, in the truth of your salvation.
14 Deliver me out of the mire, and let me not sink: let me be delivered from them that hate me, and out of the deep waters.
15 Let not the water-flood overflow me, neither let the deep swallow me up, and let not the pit shut her mouth upon me.
16 Hear me, O LORD; for your lovingkindness is good: turn unto me according to the multitude of your tender mercies.
17 And hide not your face from your servant; for I am in trouble: hear me speedily.
18 Draw nigh unto my soul, and redeem it: deliver me because of mine enemies.
19 You have known my reproach, and my shame, and my dishonor: mine adversaries are all before you.
20 Reproach has broken my heart; and I am full of heaviness: and I looked for some to take pity, but there was none; and for comforters, but I found none.
21 They gave me also gall for my meat; and in my thirst they gave me vinegar to drink.
22 Let their table become a snare before them: and that which should have been for their welfare, let it become a trap.
23 Let their eyes be darkened, that they see not; and make their loins continually to shake.
24 Pour out your indignation upon them, and let your wrathful anger take hold of them.
25 Let their habitation be desolate; and let none dwell in their tents.
7 But they also have erred through wine, and through strong drink are out of the way; the priest and the prophet have erred through strong drink, they are swallowed up of wine, they are out of the way through strong drink; they err in vision, they stumble in judgment.
8 For all tables are full of vomit and filthiness, so that there is no place clean.
9 Whom shall he teach knowledge? and whom shall he make to understand doctrine? them that are weaned from the milk, and drawn from the breasts.
10 For precept must be upon precept, precept upon precept; line upon line, line upon line; here a little, and there a little:
11 For with stammering lips and another tongue will he speak to this people.
12 To whom he said, This is the rest wherewith you may cause the weary to rest; and this is the refreshing: yet they would not hear.
13 But the word of the LORD was unto them precept upon precept, precept upon precept; line upon line, line upon line; here a little, and there a little; that they might go, and fall backward, and be broken, and snared, and taken.
14 Wherefore hear the word of the LORD, you scornful men, that rule this people which is in Jerusalem.
15 Because you have said, We have made a covenant with death, and with Sheol are we at agreement; when the overflowing scourge shall pass through, it shall not come unto us: for we have made lies our refuge, and under falsehood have we hid ourselves:
16 Therefore thus says the LORD God, Behold, I lay in Zion for a foundation a stone, a tried stone, a precious corner stone, a sure foundation: he that believes shall not make haste.
17 Judgment also will I lay to the line, and righteousness to the plummet: and the hail shall sweep away the refuge of lies, and the waters shall overflow the hiding place.
18 And your covenant with death shall be disannulled, and your agreement with Sheol shall not stand; when the overflowing scourge shall pass through, then you shall be trodden down by it.
19 From the time that it goes forth it shall take you: for morning by morning shall it pass over, by day and by night: and it shall be a vexation [zva'ah] only to understand the report.
9 Associate yourselves, O you people, and you shall be broken in pieces; and give ear, all you of far countries: gird yourselves, and you shall be broken in pieces; gird yourselves, and you shall be broken in pieces.
10 Take counsel together, and it shall come to naught; speak the word, and it shall not stand: for God is with us.
11 For the LORD spoke thus to me with a strong hand, and instructed me that I should not walk in the way of this people, saying,
12 Say you not, A confederacy, to all them to whom this people shall say, A confederacy; neither fear you their fear, nor be afraid.
13 Sanctify the LORD of hosts himself; and let him be your fear, and let him be your dread.
14 And he shall be for a sanctuary; but for a stone of stumbling and for a rock of offence to both the houses of Israel, for a gin and for a snare to the inhabitants of Jerusalem.
15 And many among them shall stumble, and fall, and be broken, and be snared, and be taken.
16 Bind up the testimony, seal the law among my disciples.
17 And I will wait upon the LORD, that hides his face from the house of Jacob, and I will look for him.
18 Behold, I and the children whom the LORD has given me are for signs and for wonders in Israel from the LORD of hosts, which dwells in mount Zion.
19 And when they shall say unto you, Seek unto them that have familiar spirits, and unto wizards that peep, and that mutter: should not a people seek unto their God? [should they be looking] for the living to the dead?
20 [Or] To the law and to the testimony[?]: if they speak not according to this word, it is because there is no light in them.
21 And they shall pass through it, hardly bestead and hungry: and it shall come to pass, that when they shall be hungry, they shall fret themselves, and curse [reproach] their king and their God, and look upward.
22 And they shall look unto the earth; and behold trouble and darkness, dimness of anguish; and they shall be driven to darkness [into delusion].
Understanding the "curse" of these men is found in Psalms 62:4 where the same Hebrew word qalal is used and also rendered "curse."
1 Truly my soul waits upon God: from Him comes my Salvation.
2 He only is my Rock and my Salvation; He is my defense; I shall not be greatly moved.
3 How long will you imagine mischief against a man? you shall be slain all of you: as a bowing wall shall you be, and as a tottering fence.
4 They only consult to cast him down from his excellency: they delight in lies: they bless with their mouth, but they curse [qalal] inwardly. Selah.
5 My soul, wait you only upon God; for my expectation is from Him.
6 He only is my Rock and my Salvation: He is my Defense; I shall not be moved.
7 In God is my Salvation and my Glory: the Rock of my strength, and my Refuge, is in God.
8 Trust in Him at all times; you people, pour out your heart before Him: God is a Refuge for us. Selah.
9 Surely men of low degree are vanity, and men of high degree are a lie: to be laid in the balance, they are altogether lighter than vanity.
10 Trust not in oppression, and become not vain in robbery: if riches increase, set not your heart upon them.
11 God has spoken once; twice have I heard this; that power belongs unto God.
12 Also unto you, O LORD, belongs mercy: for You render to every man according to his work.
These ideas now bring us to the current state in which we, this nation under God, find ourselves (double meaning of "find" intended).
Who, in type, is President Trump? Mordecai, and Haman and his ten sons are his attackers. The meaning of Mordecai seems to be alluded to in the words marad and marah, meaning to rebel and provoke, which we know is what he did against the power of Haman. Haman, in the same way, seems to be from the word hamam, meaning to put in commotion, to disturb, drive, and destroy. We know Haman was doing just this, making plans to destroy God's people and Mordecai who stood in his way.
We know this is the identical situation now in motion is our nation: the fake news media and the political and entertainment elites are seeking to destroy the Christian culture. On the verge of accomplishing it comes Mordecai who stands in their way, refusing to go along with their plan and doesn't show them the respect and fear they demand.
We know the end is the gallows these wicked men have created to hang Trump are used to hand them. This reversal comes by the order of the king. I am that king, and my sentence is that they suffer what they have, by lies and deception, engineered for Mordecai. Amen!
The one time used word zva'ah (vexation and fear) mentioned above, is derived from the three times used word zuwa', also meaning to agitate with fear. Zuwa' is used in Esther 5:9 to tell when Mordecai refused to be "moved" in this way when Haman passed by. It is speaking of the pride of Haman which is at the root of all his evil acts, and his eventual demise when God, who he is ignorant of, renders unto him "according to his work."
Have you figured out who Esther is? The Brown-Driver-Briggs Hebrew Lexicon says Esther means "star." It appears in context to be derived from the word 'acar, meaning to become yoked together, or to fasten in any sense, to join in the battle. It is telling of God's elect, as the stars who stand up and shout for joy (as the LORD says in Job 38:7), and join with all God's people in their battle against those seeking to destroy them and Mordecai.
3 Gird up now your loins like a man; for I will demand of you, and answer you me.
4 Where were you when I laid the foundations of the earth? declare, if you have understanding.
5 Who has laid the measures thereof, if you know? or who has stretched the line upon it?
6 Whereupon are the foundations thereof fastened? or who laid the corner stone thereof;
7 When the morning stars sang together, and all the sons of God shouted for joy?
8 Or who shut up the sea with doors, when it brake forth, as if it had issued out of the womb?
9 When I made the cloud the garment thereof, and thick darkness a swaddling-band for it,
10 And brake up for it my decreed place, and set bars and doors,
11 And said, Hitherto shall you come, but no further: and here shall your proud waves be stayed?
12 Have you commanded the morning since your days; and caused the dayspring to know his place;
13 That it might take hold of the ends of the earth, that the wicked might be shaken out of it?
14 It is turned as clay to the seal; and they stand as a garment.
15 And from the wicked their light is withheld, and the high arm shall be broken.
1 Now it came to pass on the third day, that Esther put on her royal apparel, and stood in the inner court of the king's house, over against the king's house: and the king sat upon his royal throne in the royal house, over against the gate of the house.
2 And it was so, when the king saw Esther the queen standing in the court, that she obtained favor in his sight: and the king held out to Esther the golden scepter that was in his hand. So Esther drew near, and touched the top of the scepter.
3 Then said the king unto her, What will you, queen Esther? and what is your request? it shall be even given you to the half of the kingdom.
4 And Esther answered, If it seem good unto the king, let the king and Haman come this day unto the banquet that I have prepared for him.
5 Then the king said, Cause Haman to make haste, that he may do as Esther has said. So the king and Haman came to the banquet that Esther had prepared.
6 And the king said unto Esther at the banquet of wine, What is your petition? and it shall be granted you: and what is your request? even to the half of the kingdom it shall be performed.
7 Then answered Esther, and said, My petition and my request is;
8 If I have found favor in the sight of the king, and if it please the king to grant my petition, and to perform my request, let the king and Haman come to the banquet that I shall prepare for them, and I will do to morrow as the king has said.
9 Then went Haman forth that day joyful and with a glad heart: but when Haman saw Mordecai in the king's gate, that he stood not up, nor moved for [zuwa' – refused to fear] him, he was full of indignation against Mordecai.
10 Nevertheless Haman refrained himself: and when he came home, he sent and called for his friends, and Zeresh [the love of money] his wife.
11 And Haman told them of the glory of his riches, and the multitude of his children, and all the things wherein the king had promoted him, and how he had advanced him above the princes and servants of the king.
12 Haman said moreover, Yea, Esther the queen did let no man come in with the king unto the banquet that she had prepared but myself; and to morrow am I invited unto her also with the king.
13 Yet all this avails me nothing, so long as I see Mordecai the Jew sitting at the king's gate.
14 Then said Zeresh his wife and all his friends unto him, Let a gallows be made of fifty cubits high, and to morrow speak you unto the king that Mordecai may be hanged thereon: then go you in merrily with the king unto the banquet. And the thing pleased Haman; and he caused the gallows to be made.
These men have made their gallows, and God's plan is they will hang on them. One of the other two times zuwa' is used is in Habakkuk 2:7 which tells of this same ambush, into which the dead have unwittingly carried themselves. It is what they have feared [light] that will come upon them [the darkness].
7 Shall they not rise up suddenly that shall bite you, and awake that shall vex [zuwa'] you [shall not the people awake who you fear], and you shall be for booties unto them?
8 Because you have spoiled many nations, all the remnant of the people shall spoil you; because of men's blood, and for the violence of the land, of the city, and of all that dwell therein.
9 Woe to him that covets an evil covetousness to his house, that he may set his nest on high, that he may be delivered from the power of evil!
10 You have consulted shame to your house by cutting off many people, and have sinned against your soul.
11 For the stone shall cry out of the wall, and the beam out of the timber shall answer it.
12 Woe to him that builds a town with blood, and establishes a city by iniquity!
13 Behold, is it not of the LORD of hosts that the people shall labor in the very fire [these wicked men have agitated], and the people shall weary themselves for very vanity [for that which has no worth]?
14 For the earth shall be filled with the knowledge of the glory of the LORD, as the waters cover the sea.
15 Woe unto him that gives his neighbor drink, that puts your bottle to him, and makes him drunken also, that you may look on their nakedness!
16 You are filled with shame for glory: drink you also, and let your foreskin be uncovered: the cup of the LORD's right hand shall be turned unto you, and shameful spewing shall be on your glory.
17 For the violence of Lebanon shall cover you, and the spoil of beasts, which made them afraid, because of men's blood, and for the violence of the land, of the city, and of all that dwell therein.
18 What profits the graven image that the maker thereof has graven it; the molten image, and a teacher of lies, that the maker of his work trusts therein, to make dumb idols?
19 Woe unto him that says to the wood, Awake; to the dumb stone, Arise, it shall teach! Behold, it is laid over with gold and silver, and there is no breath at all in the midst of it.
20 But the LORD is in his holy temple: let all the earth keep silence before him.
Ecclesiastes 12:3 is the final place where the word zuwa' is used. There it describes the dark days that have now come upon all humanity. In verse 3 it speaks of when the keepers of the house (those meant to preserve and protect the testimony) shall "tremble." It described when the keepers fear men and therefore refuse to bear the reproach that comes with protecting and defending God's word in pure form. It tells of when this work has ceased, and therefore all light is extinguished.
1 Remember now your Creator in the days of your youth, while the evil days come not, nor the years draw nigh, when you shall say, I have no pleasure in them;
2 While the sun, or the light, or the moon, or the stars, be not darkened, nor the clouds return after the rain:
3 In the day when the keepers of the house shall tremble [zuwa' – fear men], and the strong men shall bow themselves, and the grinders [workers] cease because they are few, and those that look out of the windows be darkened [they lose their foresight, and don't see the coming consequences],
4 And the doors shall be shut in the streets, when the sound of the grinding is low, and he shall rise up at the voice of the bird, and all the daughters of music shall be brought low;
5 Also when they shall be afraid of that which is high, and fears shall be in the way, and the almond tree shall flourish, and the grasshopper shall be a burden, and desire shall fail: because man goes to his long home [death], and the mourners go about the streets:
6 Or ever the silver cord be loosed, or the golden bowl be broken, or the pitcher be broken at the fountain, or the wheel broken at the cistern [the living waters can no longer be drawn from the source].
7 Then shall the dust return to the earth as it was: and the spirit shall return unto God who gave it [then shall death reign forever].
8 Vanity of vanities, says the preacher; all is vanity.
9 And moreover, because the preacher was wise, he still taught the people knowledge; yea, he gave good heed, and sought out, and set in order many proverbs.
10 The preacher sought to find out acceptable words: and that which was written was upright, even words of truth.
11 The words of the wise are as goads, and as nails fastened by the masters of assemblies, which are given from one shepherd.
12 And further, by these, my son, be admonished: of making many books there is no end; and much study is a weariness of the flesh.
13 Let us hear the conclusion of the whole matter: Fear God, and keep his commandments: for this is the whole duty of man.
14 For God shall bring every work into judgment, with every secret thing, whether it be good, or whether it be evil.