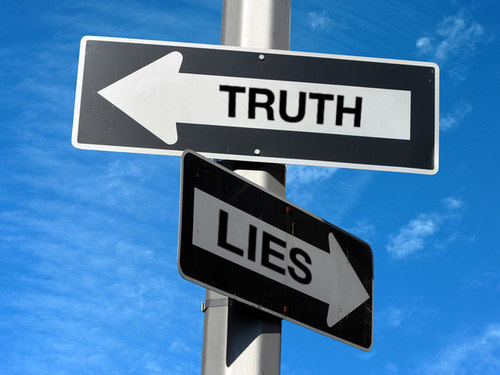 Godly sorrow works repentance to salvation not to be repented of: but the sorrow of the world works death.
Continuing: the title is Paul speaking about the sorrow his correction had caused, which brought repentance that led to purification from error and ended in Salvation. Paul says this was his care for them in the sight of God and appearing to them, meaning they saw it as God intended it. He contrasts it against the world causing sorrow that destroys people and meant to leave them in endless misery.
Friends, the false doctrine of the modern church and the godless world says all criticism is only meant to cause sorrow and should, therefore, be rebuked. This thinking leaves the world without correction and in a state of never-ending falling away into the darkness which are all the maladies that go untreated, causing diseased minds and endless agitation. The remedy the world prescribes is to reject the healer and thereby refuse the healing. This is the drawing back that leads to endless sorrow and perdition (the eventual perishing in death).
The coming of the LORD is to teach and correct His people and the world, with the sword of His mouth, His words. He appears when we realize it is God's correcting by His mind in man as the mind of Christ, the one He has anointed to bring His people again to Him, to worship Him in spirit and truth.
The word "sorrow" above is the Greek word lupe, meaning sadness, and said to "apparently" be a primary word. It appears to be from the word luo, which means to loosen, and written in the original Greek texts as elupethete it seems to combine the words peitho with luo. Peithe means to convince (by argument, true or false), and in combination, its meaning is to be loosed from an idea of which one has been convinced. Another of peitho's meanings in conciliate or to pacify, as in preaching what pacifies, rather than what brings reconciliation to God.
8 Now go, write it before them in a table, and note it in a book, that it may be for the time to come for ever and ever:
9 That this is a rebellious people, lying children, children that will not hear the law of the LORD:
10 Which say to the seers, See not; and to the prophets, Prophesy not unto us right things, speak unto us smooth things, prophesy deceits:
11 Get you out of the way, turn aside out of the path, cause the Holy One of Israel to cease from before us.
12 Wherefore thus saith the Holy One of Israel, Because you despise this word, and trust in oppression and perverseness, and stay thereon:
13 Therefore this iniquity shall be to you as a breach ready to fall, swelling out in a high wall, whose breaking comes suddenly at an instant.
14 And he shall break it as the breaking of the potters' vessel that is broken in pieces; he shall not spare: so that there shall not be found in the bursting of it a sherd to take fire from the hearth, or to take water withal out of the pit.
15 For thus saith the LORD God, the Holy One of Israel; In returning and rest shall you be saved; in quietness and in confidence shall be your strength: and you would not.
16 But you said, No; for we will flee upon horses; therefore shall you flee: and, We will ride upon the swift; therefore shall they that pursue you be swift.
17 One thousand shall flee at the rebuke of one; at the rebuke of five shall you flee: till you be left as a beacon upon the top of a mountain, and as an ensign on an hill.
18 And therefore will the LORD wait, that he may be gracious unto you, and therefore will he be exalted, that he may have mercy upon you: for the LORD is a God of judgment: blessed are all they that wait for him.
The word lupe is used in Hebrew 12:11 where it is rendered "grievous" in telling of the LORD's chastening us, as a father corrects a son, as part of His obligation in making him a man. It is the same godly sorrow Paul speaks of in the title verse, which should necessarily bring repentance and our Salvation (away from that which we had been convinced). There we are told it is this process that brings health: loosing us from our diseases and ailments.
11 Now no chastening for the present seems to be joyous, but grievous [lupe]: nevertheless afterward it yields the peaceable fruit of righteousness unto them which are exercised thereby [those from whom error is worked out – by godly sorrow that brings repentance and Salvation].
12 Wherefore lift up the hands which hang down, and the feeble knees;
13 And make straight paths for your feet, lest that which is lame be turned out of the way; but let it rather be healed.
14 Follow peace with all men, and holiness, without which no man shall see the LORD:
15 Looking diligently lest any man fail of the grace of God; lest any root of bitterness springing up trouble you, and thereby many be defiled;
16 Lest there be any fornicator [one who sells themselves], or profane person [bebelos – crossed the boundary], as Esau, who for one morsel of meat sold his birthright.
17 For you know how that afterward, when he would have inherited the blessing, he was rejected: for he found no place of repentance, though he sought it carefully with tears.
18 For you are not come unto the mount that might be touched, and that burned with fire, nor unto blackness, and darkness, and tempest,
19 And the sound of a trumpet, and the voice of words; which voice they that heard entreated that the word should not be spoken to them any more:
20 (For they could not endure that which was commanded, And if so much as a beast touch the mountain, it shall be stoned, or thrust through with a dart:
21 And so terrible was the sight, that Moses said, I exceedingly fear and quake:)
22 But you are come unto mount Zion, and unto the city of the living God, the heavenly Jerusalem, and to an innumerable company of angels,
23 To the general assembly and church of the firstborn, which are written in heaven, and to God the Judge of all, and to the spirits of just men made perfect,
24 And to Jesus the mediator of the new covenant, and to the blood of sprinkling, that speaks better things than that of Abel.
25 See that you refuse not him that speaks. For if they escaped not who refused him that spoke on earth, much more shall not we escape, if we turn away from him that speaks from heaven:
26 Whose voice then shook the earth: but now he has promised, saying, Yet once more I shake not the earth only, but also heaven.
27 And this word, Yet once more, signifies the removing of those things that are shaken, as of things that are made, that those things which cannot be shaken may remain.
28 Wherefore we receiving a kingdom which cannot be moved, let us have grace, whereby we may serve God acceptably with reverence and godly fear:
29 For our God is a consuming fire.
Friends, these words are not something I premeditated and arranged with some personal desire in mind. They are my subordinating my thoughts and will to the LORD, so He would, as He has, speak His better ideas, His fire that consumes the darkness (ignorance and error).
The LORD uses the word lupo multiple times in John 16 telling of this same "sorrow" that produces a man being born into the world. He is speaking of His coming, being born in us by this correction of the Holy Spirit. John is describing the "sorrow" that begins when no longer seeing (he leaves us by our not understanding) Him, then of the Holy Spirit coming to Comfort (reconcile) us by leading us into all truth, and ending our "sorrow" when we see (understand) Him again, when then a man is born again into the world.
5 But now I go my way to him that sent me; and none of you ask me, Whither go you?
6 But because I have said these things unto you, sorrow [lupe] has filled your heart.
7 Nevertheless I tell you the truth; It is expedient for you that I go away: for if I go not away, the Comforter will not come unto you; but if I depart, I will send him unto you.
8 And when he is come, he will reprove the world of sin, and of righteousness, and of judgment:
9 Of sin, because they believe not on me;
10 Of righteousness, because I go to my Father, and you see me no more;
11 Of judgment, because the prince of this world is judged.
12 I have yet many things to say unto you, but you cannot bear them now.
13 Howbeit when he, the Spirit of truth, is come, he will guide you into all truth: for he shall not speak of himself; but whatsoever he shall hear, that shall he speak: and he will shew you things to come.
14 He shall glorify me: for he shall receive of mine, and shall shew it unto you.
15 All things that the Father has are mine: therefore said I, that he shall take of mine, and shall shew it unto you.
16 A little while, and you shall not see me: and again, a little while, and you shall see me, because I go to the Father.
17 Then said some of his disciples among themselves, What is this that he saith unto us, A little while, and you shall not see me: and again, a little while, and you shall see me: and, Because I go to the Father?
18 They said therefore, What is this that he saith, A little while? we cannot tell what he saith.
19 Now Jesus knew that they were desirous to ask him, and said unto them, Do you enquire among yourselves of that I said, A little while, and you shall not see me: and again, a little while, and you shall see me?
20 Truly, truly, I say unto you, That you shall weep and lament, but the world shall rejoice: and you shall be sorrowful, but your sorrow [lupe] shall be turned into joy.
21 A woman when she is in travail has sorrow [lupe], because her hour is come: but as soon as she is delivered of the child, she remembers no more the anguish, for joy that a man is born into the world.
22 And you now therefore have sorrow [lupe]: but I will see you again, and your heart shall rejoice, and your joy no man taketh from you.
23 And in that day you shall ask me nothing. Truly, truly, I say unto you, Whatsoever you shall ask the Father in my name, he will give it you.
24 Hitherto have you asked nothing in my name: ask, and you shall receive, that your joy may be full.
25 These things have I spoken unto you in proverbs: but the time comes, when I shall no more speak unto you in proverbs, but I shall shew you plainly of the Father.
26 At that day you shall ask in my name: and I say not unto you, that I will pray the Father for you:
27 For the Father himself loves you, because you have loved me, and have believed that I came out from God.
28 I came forth from the Father, and am come into the world: again, I leave the world, and go to the Father.
29 His disciples said unto him, Lo, now speak you plainly, and speak no proverb.
30 Now are we sure that you know all things, and need not that any man should ask you: by this we believe that you came forth from God.
31 Jesus answered them, Do you now believe?
32 Behold, the hour comes, yea, is now come, that you shall be scattered, every man to his own, and shall leave me alone: and yet I am not alone, because the Father is with me.
33 These things I have spoken unto you, that in me you might have peace. In the world you shall have tribulation: but be of good cheer; I have overcome the world.
Friends, the truth is those who control the church (God's people) have led them into sorrow and away from the LORD. Their god is their belly, and their glory is that which they should be ashamed. But there is no repenting in them, they claim to be without error, and without the need for correction. They are unable to hear the LORD speaking to them, saying, "They that observe lying vanities forsake their own mercy."
We have previously discussed Epaphrodites, spoken of in Philippians 2:26, and his name alluding to one who had wandered away. He is said to have been sick but recovered, which Paul says kept him from having "sorrow" upon "sorrow." He is (again) describing the sorrow ended when health returned (or Epaphrodites was reconciled to the LORD). Paul then goes on in chapter 3 to warn against those who urge us to draw back onto the same old corrupted ways, just as they were still holding others there. He is speaking of leaving them and their ideas behind, willingly to gain the excellency of the knowledge of Christ Jesus our LORD, and counting them dung, that we may win Christ: the LORD born in us as we are born again from the uncorrupted seed.
1 If there be therefore any consolation in Christ, if any comfort of love, if any fellowship of the Spirit, if any bowels and mercies,
2 Fulfil you my joy, that you be likeminded, having the same love, being of one accord, of one mind.
3 Let nothing be done through strife or vainglory; but in lowliness of mind let each esteem other better than themselves.
4 Look not every man on his own things, but every man also on the things of others.
5 Let this mind be in you, which was also in Christ Jesus:
6 Who, being in the form of God, thought it not robbery to be equal with God:
7 But made himself of no reputation, and took upon him the form of a servant, and was made in the likeness of men:
8 And being found in fashion as a man, he humbled himself, and became obedient unto death, even the death of the cross.
9 Wherefore God also has highly exalted him, and given him a name which is above every name:
10 That at the name of Jesus every knee should bow, of things in heaven, and things in earth, and things under the earth;
11 And that every tongue should confess that Jesus Christ is LORD, to the glory of God the Father.
12 Wherefore, my beloved, as you have always obeyed, not as in my presence only, but now much more in my absence, work out your own salvation with fear and trembling.
13 For it is God which works in you both to will and to do of his good pleasure.
14 Do all things without murmurings and disputings:
15 That you may be blameless and harmless, the sons of God, without rebuke, in the midst of a crooked and perverse nation, among whom you shine as lights in the world;
16 Holding forth the word of life; that I may rejoice in the day of Christ, that I have not run in vain, neither labored in vain.
17 Yea, and if I be offered upon the sacrifice and service of your faith, I joy, and rejoice with you all.
18 For the same cause also do you joy, and rejoice with me.
19 But I trust in the LORD Jesus to send Timotheus shortly unto you, that I also may be of good comfort, when I know your state.
20 For I have no man likeminded, who will naturally care for your state.
21 For all seek their own, not the things which are Jesus Christ's.
22 But you know the proof of him, that, as a son with the father, he has served with me in the gospel.
23 Him therefore I hope to send presently, so soon as I shall see how it will go with me.
24 But I trust in the LORD that I also myself shall come shortly.
25 Yet I supposed it necessary to send to you Epaphroditus, my brother, and companion in labor, and fellow-soldier, but your messenger, and he that ministered to my wants.
26 For he longed after you all, and was full of heaviness, because that you had heard that he had been sick.
27 For indeed he was sick nigh unto death: but God had mercy on him; and not on him only, but on me also, lest I should have sorrow [lupe] upon sorrow [lupe].
28 I sent him therefore the more carefully, that, when you see him again, you may rejoice, and that I may be the less sorrowful.
29 Receive him therefore in the LORD with all gladness; and hold such in reputation:
30 Because for the work of Christ he was nigh unto death, not regarding his life, to supply your lack of service toward me.
1 Finally, my brethren, rejoice in the LORD. To write the same things to you, to me indeed is not grievous, but for you it is safe.
2 Beware of dogs [those who have returned to their own vomit], beware of evil workers, beware of the concision [those who put their confidence in man or in worldly power, earthly things: works of their groups – who in doing cut themselves off from Christ].
3 For we are the circumcision, which worship God in the spirit, and rejoice in Christ Jesus, and have no confidence in the flesh.
4 Though I might also have confidence in the flesh. If any other man thinks that he has whereof he might trust in the flesh, I more:
5 Circumcised the eighth day, of the stock of Israel, of the tribe of Benjamin, an Hebrew of the Hebrews; as touching the law, a Pharisee;
6 Concerning zeal, persecuting the church; touching the righteousness which is in the law, blameless.
7 But what things were gain to me, those I counted loss for Christ.
8 Yea doubtless, and I count all things but loss for the excellency of the knowledge of Christ Jesus my LORD: for whom I have suffered the loss of all things, and do count them but dung, that I may win Christ,
9 And be found in him, not having mine own righteousness, which is of the law, but that which is through the faith of Christ, the righteousness which is of God by faith:
10 That I may know him, and the power of his resurrection, and the fellowship of his sufferings, being made conformable unto his death;
11 If by any means I might attain unto the resurrection of the dead.
12 Not as though I had already attained, either were already perfect: but I follow after, if that I may apprehend that for which also I am apprehended of Christ Jesus.
13 Brethren, I count not myself to have apprehended: but this one thing I do, forgetting those things which are behind, and reaching forth unto those things which are before,
14 I press toward the mark for the prize of the high calling of God in Christ Jesus.
15 Let us therefore, as many as be perfect, be thus minded: and if in any thing you be otherwise minded, God shall reveal even this unto you.
16 Nevertheless, whereto we have already attained, let us walk by the same rule, let us mind the same thing.
17 Brethren, be followers together of me, and mark them which walk so as you have us for an ensample.
18 (For many walk, of whom I have told you often, and now tell you even weeping, that they are the enemies of the cross of Christ:
19 Whose end is destruction, whose God is their belly, and whose glory is in their shame, who mind earthly things.)
20 For our conversation is in heaven; from whence also we look for the Savior, the LORD Jesus Christ:
21 Who shall change our vile body, that it may be fashioned like unto his glorious body, according to the working whereby he is able even to subdue all things unto himself.
Friends, it is God's will that none should perish, but rather that all should come to repentance and Salvation. The pride of man is his worst enemy, and because of it, many are first in the world who will be the last in God's kingdom. The proud are those who make themselves unable to hear the LORD's word, and who draw back from Him into perdition.
7 But the heavens and the earth, which are now, by the same word are kept in store, reserved unto fire against the day of judgment and perdition of ungodly men.
8 But, beloved, be not ignorant of this one thing, that one day is with the LORD as a thousand years, and a thousand years as one day.
9 The LORD is not slack concerning his promise, as some men count slackness; but is longsuffering to us-ward, not willing that any should perish, but that all should come to repentance.
10 But the day of the LORD will come as a thief in the night; in the which the heavens shall pass away with a great noise, and the elements [the foundational ideas of corrupted men] shall melt with fervent heat, the earth also and the works that are therein shall be burned up.
11 Seeing then that all these things shall be dissolved, what manner of persons ought you to be in all holy conversation and godliness,
12 Looking for and hasting unto the coming of the day of God, wherein the heavens being on fire shall be dissolved, and the elements [the corrupted ideas] shall melt with fervent heat?
13 Nevertheless we, according to his promise, look for new heavens and a new earth, wherein dwells righteousness.
14 Wherefore, beloved, seeing that you look for such things, be diligent that you may be found of him in peace, without spot, and blameless.
15 And account that the longsuffering of our LORD is salvation; even as our beloved brother Paul also according to the wisdom given unto him has written unto you;
16 As also in all his epistles, speaking in them of these things; in which are some things hard to be understood, which they that are unlearned and unstable wrest, as they do also the other scriptures, unto their own destruction.
17 You therefore, beloved, seeing you know these things before, beware lest you also, being led away with the error of the wicked, fall from your own steadfastness.
18 But grow in grace, and in the knowledge of our LORD and Savior Jesus Christ. To him be glory both now and for ever. Amen.
17 And when he had said these things, all his adversaries were ashamed: and all the people rejoiced for all the glorious things that were done by him.
18 Then said he, Unto what is the kingdom of God like? and whereunto shall I resemble it?
19 It is like a grain of mustard seed, which a man took, and cast into his garden; and it grew, and waxed a great tree; and the fowls of the air lodged in the branches of it.
20 And again he said, Whereunto shall I liken the kingdom of God?
21 It is like leaven [corruption], which a woman [an unfaithful church] took and hid in three measures of meal, till the whole was [corrupted] leavened.
22 And he went through the cities and villages, teaching, and journeying toward Jerusalem.
23 Then said one unto him, LORD, are there few that be saved? And he said unto them,
24 Strive to enter in at the strait gate: for many, I say unto you, will seek to enter in, and shall not be able.
25 When once the master of the house is risen up, and has shut to the door, and you begin to stand without, and to knock at the door, saying, LORD, LORD, open unto us; and he shall answer and say unto you, I know you not whence you are:
26 Then shall you begin to say, We have eaten and drunk in your presence, and you have taught in our streets.
27 But he shall say, I tell you, I know you not whence you are; depart from me, all you workers of iniquity.
28 There shall be weeping and gnashing of teeth, when you shall see Abraham, and Isaac, and Jacob, and all the prophets, in the kingdom of God, and you yourselves thrust out.
29 And they shall come from the east, and from the west, and from the north, and from the south, and shall sit down in the kingdom of God.
30 And, behold, there are last which shall be first, and there are first which shall be last.
31 The same day there came certain of the Pharisees, saying unto him, Get you out, and depart hence: for Herod will kill you.
32 And he said unto them, Go you, and tell that fox, Behold, I cast out devils, and I do cures to day and to morrow, and the third day I shall be perfected.
33 Nevertheless I must walk to day, and to morrow, and the day following: for it cannot be that a prophet perish out of Jerusalem.
34 O Jerusalem, Jerusalem, which killed the prophets, and stone them that are sent unto you; how often would I have gathered your children together, as a hen does gather her brood under her wings, and you would not!
35 Behold, your house is left unto you desolate: and truly I say unto you, You shall not see me, until the time come when you shall say, Blessed is he that comes in the name of the LORD.
10 And I fell at his feet to worship him. And he said unto me, See you do it not: I am your fellow-servant, and of your brethren that have the testimony of Jesus: worship God: for the testimony of Jesus is the spirit of prophecy.
11 And I saw heaven opened, and behold a white horse; and he that sat upon him was called Faithful and True, and in righteousness he does judge and make war.
12 His eyes were as a flame of fire, and on his head were many crowns; and he had a name written, that no man knew, but he himself.
13 And he was clothed with a vesture dipped in blood: and his name is called The Word of God.
14 And the armies which were in heaven followed him upon white horses, clothed in fine linen, white and clean.
15 And out of his mouth goes a sharp sword, that with it he should smite the nations: and he shall rule them with a rod of iron: and he treads the winepress of the fierceness and wrath of Almighty God.
16 And he has on his vesture and on his thigh a name written, King Of Kings, And LORD Of Lords.
17 And I saw an angel standing in the sun; and he cried with a loud voice, saying to all the fowls that fly in the midst of heaven, Come and gather yourselves together unto the supper of the great God;
18 That you may eat the flesh of kings, and the flesh of captains, and the flesh of mighty men, and the flesh of horses, and of them that sit on them, and the flesh of all men, both free and bond, both small and great.
19 And I saw the beast, and the kings of the earth, and their armies, gathered together to make war against him that sat on the horse, and against his army.
20 And the beast [the fake news media in church and state] was taken, and with him the false prophet [all the modern prophets] that wrought miracles before him, with which he deceived them that had received the mark of [who had sold themselves to] the beast, and them that worshipped his image. These both were cast alive into a lake of fire burning with brimstone.
21 And the remnant were slain with the sword of him that sat upon the horse, which sword proceeded out of his mouth: and all the fowls were filled with their flesh.