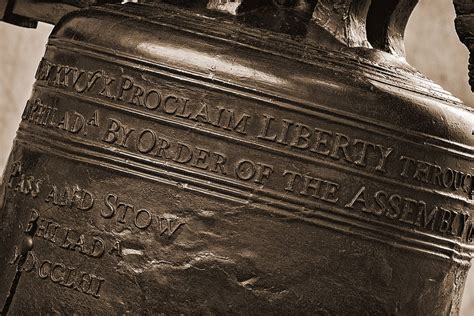 The gate of the inner court that looks toward the east shall be shut the six working days; but on the Sabbath it shall be opened.
The title is from Ezekiel 46:1 and tells of the seventh day when the prince shall enter, and the people shall stand at the door [the entrance] of this gate before the LORD. The chapter before describes this as when the princes of the LORD God will no longer oppress His people. "9 Thus says the LORD God; Let it suffice you, O princes of Israel: remove violence and spoil, and execute judgment and justice, take away your exactions from my people, says the LORD God."
Chapter 45 ends describing the feast of Tabernacles, saying, "25 In the seventh month, in the fifteenth day of the month, shall he do the like in the feast of the seven days, according to the sin offering, according to the burnt offering, and according to the meat offering, and according to the oil."
Ezekiel 46 describes this time, when the prince enters the gate, as the solemn feast, And the feast in the solemnities: the first meaning the appointed time, and later the appointed season. Verses 16 & 17 then tell of the inheritance of the sons of the prince, and of the day of liberty when the servants will be required to return to Him the gifts they have been given. This is what Paul describes and references in Galatians 4.
1 Now I say, That the heir, as long as he is a child, differs nothing from a servant, though he be LORD of all;
2 But is under tutors and governors until the time appointed of the father.
3 Even so we, when we were children, were in bondage under the elements [stoicheon – the same elements in 2 Peter 3, the ideas and ways of man's rule, which have set the fires in the world and are burning up with their works] of the world:
4 But when the fullness of the time was come, God sent forth his Son, made of a woman, made under the law,
5 To redeem them that were under the law, that we might receive the adoption of sons.
6 And because you are sons, God has sent forth the Spirit of his Son into your hearts, crying, Abba, Father.
7 Wherefore you are no more a servant, but a son; and if a son, then an heir of God through Christ.
8 Howbeit then, when you knew not God, you did service unto them which by nature are no gods.
9 But now, after that you have known God, or rather are known of God, how turn you again to the weak and beggarly elements [ideas], whereunto you desire again to be in bondage?
10 You observe days, and months, and times, and years.
11 I am afraid of you, lest I have bestowed upon you labor in vain.
12 Brethren, I beseech you, be as I am; for I am as you are: you have not injured me at all.
13 You know how through infirmity of the flesh I preached the gospel unto you at the first.
14 And my temptation which was in my flesh you despised not, nor rejected; but received me as an angel of God, even as Christ Jesus.
15 Where is then the blessedness you spoke of? for I bear you record, that, if it had been possible, you would have plucked out your own eyes, and have given them to me.
16 Am I therefore become your enemy, because I tell you the truth?
17 They zealously affect you, but not well; yea, they would exclude you, that you might affect them.
18 But it is good to be zealously affected always in a good thing, and not only when I am present with you.
19 My little children, of whom I travail in birth again until Christ be formed in you,
20 I desire to be present with you now, and to change my voice; for I stand in doubt of you.
21 Tell me, you that desire to be under the law, do you not hear the law?
22 For it is written, that Abraham had two sons, the one by a bondmaid, the other by a freewoman.
23 But he who was of the bondwoman was born after the flesh; but he of the freewoman was by promise.
24 Which things are an allegory: for these are the two covenants; the one from the mount Sinai, which genders to bondage, which is Agar.
25 For this Agar is mount Sinai in Arabia, and answers to Jerusalem which now is, and is in bondage with her children.
26 But Jerusalem which is above is free, which is the mother of us all.
27 For it is written, Rejoice, you barren that bears not; break forth and cry, you that travails not: for the desolate has many more children than she which has a husband.
28 Now we, brethren, as Isaac was, are the children of promise.
29 But as then he that was born after the flesh persecuted him that was born after the Spirit, even so it is now.
30 Nevertheless what says the scripture? Cast out the bondwoman and her son: for the son of the bondwoman shall not be heir with the son of the freewoman.
31 So then, brethren, we are not children of the bondwoman, but of the free.
11 And in the feasts and in the solemnities [appointed season] the meat offering shall be an ephah to a bullock, and an ephah to a ram, and to the lambs as he is able to give, and a hin of oil to an ephah.
12 Now when the prince shall prepare a voluntary burnt offering or peace offerings voluntarily unto the LORD, one shall then open him the gate that looks toward the east, and he shall prepare his burnt offering and his peace offerings, as he did on the Sabbath day: then he shall go forth; and after his going forth one shall shut the gate.
13 You shall daily prepare a burnt offering unto the LORD of a lamb of the first year without blemish: you shall prepare it every morning.
14 And you shall prepare a meat offering for it every morning, the sixth part of an ephah, and the third part of an hin of oil, to temper with the fine flour; a meat offering continually by a perpetual ordinance unto the LORD.
15 Thus shall they prepare the lamb, and the meat offering, and the oil, every morning for a continual burnt offering.
16 Thus says the LORD God; If the prince give a gift unto any of his sons, the inheritance thereof shall be his sons'; it shall be their possession by inheritance.
17 But if he give a gift of his inheritance to one of his servants, then it shall be his to the year of liberty; after it shall return to the prince: but his inheritance shall be his sons' for them.
18 Moreover the prince shall not take of the people's inheritance by oppression, to thrust them out of their possession; but he shall give his sons inheritance out of his own possession: that my people be not scattered every man from his possession.
This appointed season is what Paul also describes in 1 Thessalonians 5, just after telling us to be comforted in knowing the LORD comes at this time to raise up (quicken to life) His sleeping and dead.
13 But I would not have you to be ignorant, brethren, concerning them which are asleep, that you sorrow not, even as others which have no hope.
14 For if we believe that Jesus died and rose again, even so them also which sleep in Jesus will God bring with him.
15 For this we say unto you by the word of the LORD, that we which are alive and remain unto the coming of the LORD shall not prevent them which are asleep.
16 For the LORD himself shall descend from heaven with a shout, with the voice of the archangel [His voice speaking through me], and with the trump of God: and the dead in Christ shall rise first:
17 Then we which are alive and remain shall be caught up together with them in the clouds, to meet the LORD in the air: and so shall we ever be with the LORD.
18 Wherefore comfort one another with these words.
1 But of the times and the seasons, brethren, you have no need that I write unto you.
2 For yourselves know perfectly that the day of the LORD so comes as a thief in the night.
3 For when they shall say, Peace and safety; then sudden destruction comes upon them, as travail upon a woman with child; and they shall not escape.
4 But you, brethren, are not in darkness, that that day should overtake you as a thief.
5 You are all the children of light, and the children of the day: we are not of the night, nor of darkness.
6 Therefore let us not sleep, as do others; but let us watch and be sober.
7 For they that sleep sleep in the night; and they that be drunken are drunken in the night.
8 But let us, who are of the day, be sober, putting on the breastplate of faith and love; and for an helmet, the hope of salvation.
9 For God has not appointed us to wrath, but to obtain salvation by our LORD Jesus Christ,
10 Who died for us, that, whether we wake or sleep, we should live together with him.
11 Wherefore comfort yourselves together, and edify one another, even as also you do.
12 And we beseech you, brethren, to know them which labor among you, and are over you in the LORD, and admonish you;
13 And to esteem them very highly in love for their work's sake. And be at peace among yourselves.
14 Now we exhort you, brethren, warn them that are unruly, comfort the feebleminded, support the weak, be patient toward all men.
15 See that none render evil for evil unto any man; but ever follow that which is good, both among yourselves, and to all men.
18 In every thing give thanks: for this is the will of God in Christ Jesus concerning you.
19 Quench not the Spirit.
20 Despise not prophesying.
21 Prove all things; hold fast that which is good.
22 Abstain from all appearance of evil.
23 And the very God of peace sanctify you wholly; and I pray God your whole spirit and soul and body be preserved blameless unto the coming of our LORD Jesus Christ.
24 Faithful is he that calls you, who also will do it.
Friends, the gift given to the sons of God are all accomplished by His sending His Spirit. If you have learned you need do nothing at all you have been taught an erroneous doctrine. You must receive the correction to be His sons, as Hebrews 12 plainly tells us; and be led into all truth by the Holy Spirit teaching, as the LORD told us in John 16.
6 For whom the LORD loves he chastens [corrects], and scourges [disciplines] every son whom he receives.
7 If you endure chastening, God deals with you as with sons; for what son is he whom the father chastens not?
8 But if you be without chastisement, whereof all are partakers, then are you illegitimate, and not sons.
9 Furthermore we have had fathers of our flesh which corrected us, and we gave them reverence: shall we not much rather be in subjection unto the Father of spirits, and live?
10 For they truly for a few days chastened us after their own pleasure; but he for our profit, that we might be partakers of his holiness.
11 Now no chastening for the present seems to be joyous, but grievous: nevertheless afterward it yields the peaceable fruit of righteousness unto them which are exercised thereby [those from whom error is worked out by correction].
12 Wherefore lift up the hands which hang down, and the feeble knees;
13 And make straight paths for your feet, lest that which is lame be turned out of the way; but let it rather be healed.
8 And when he [the Holy Spirit] is come, he will reprove the world of sin, and of righteousness, and of judgment:
9 Of sin, because they believe not on me;
10 Of righteousness, because I go to my Father, and you see me no more;
11 Of judgment, because the prince of this world is judged.
12 I have yet many things to say unto you, but you cannot bear them now.
13 Howbeit when he, the Spirit of truth, is come, he will guide you into all truth: for he shall not speak of himself; but whatsoever he shall hear, that shall he speak: and he will shew you things to come.
14 He shall glorify me: for he shall receive of mine, and shall shew it unto you.
15 All things that the Father has are mine: therefore said I, that he shall take of mine, and shall shew it unto you.
16 A little while, and you shall not see me: and again, a little while, and you shall see me, because I go to the Father.
17 Then said some of his disciples among themselves, What is this that he says unto us, A little while, and you shall not see me: and again, a little while, and you shall see me: and, Because I go to the Father?
18 They said therefore, What is this that he says, A little while? we cannot tell what he says.
19 Now Jesus knew that they were desirous to ask him, and said unto them, Do you enquire among yourselves of that I said, A little while, and you shall not see me: and again, a little while, and you shall see me?
20 Truly, truly, I say unto you, That you shall weep and lament, but the world shall rejoice: and you shall be sorrowful, but your sorrow shall be turned into joy.
21 A woman when she is in travail has sorrow, because her hour is come: but as soon as she is delivered of the child, she remembers no more the anguish, for joy that a man is born into the world.
22 And you now therefore have sorrow: but I will see you again, and your heart shall rejoice, and your joy no man taketh from you.
This is the day of liberty. Do you hear and see Him yet?
The word "liberty" in Ezekiel 46:17 is the Hebrew word drowr, from a root word meaning to move rapidly. It is said to mean freedom; therefore, the spontaneity of outflow, and so clear. It is referring to the quickening that comes by this liberty, by the outflowing of the pure word as waters: the gifts of the Holy Spirit.
This outflowing is described in beginning Ezekiel 47 and then repeated in Revelation 22.
1 Afterward he brought me again unto the door of the house; and, behold, waters issued out from under the threshold of the house eastward: for the forefront of the house stood toward the east, and the waters came down from under from the right side of the house, at the south side of the altar.
2 Then brought he me out of the way of the gate northward, and led me about the way without unto the utter gate by the way that looks eastward; and, behold, there ran out waters on the right side.
3 And when the man that had the line in his hand went forth eastward, he measured a thousand cubits, and he brought me through the waters; the waters were to the ankles.
4 Again he measured a thousand, and brought me through the waters; the waters were to the knees. Again he measured a thousand, and brought me through; the waters were to the loins.
5 Afterward he measured a thousand; and it was a river that I could not pass over: for the waters were risen, waters to swim in, a river that could not be passed over.
6 And he said unto me, Son of man, have you seen this? Then he brought me, and caused me to return to the brink of the river.
7 Now when I had returned, behold, at the bank of the river were very many trees on the one side and on the other.
8 Then said he unto me, These waters issue out toward the east country, and go down into the desert, and go into the sea: which being brought forth into the sea, the waters shall be healed.
9 And it shall come to pass, that every thing that lives, which moves, whithersoever the rivers shall come, shall live: and there shall be a very great multitude of fish, because these waters shall come thither: for they shall be healed; and every thing shall live whither the river comes.
1 And he shewed me a pure river of water of life, clear as crystal, proceeding out of the throne of God and of the Lamb.
2 In the midst of the street of it, and on either side of the river, was there the tree of life, which bare twelve manner of fruits, and yielded her fruit every month: and the leaves of the tree were for the healing of the nations.
3 And there shall be no more curse: but the throne of God and of the Lamb shall be in it; and his servants shall serve him:
4 And they shall see his face; and his name shall be in their foreheads.
5 And there shall be no night there; and they need no candle, neither light of the sun; for the LORD God gives them light: and they shall reign for ever and ever.
6 And he said unto me, These sayings are faithful and true: and the LORD God of the holy prophets sent his angel to shew unto his servants the things which must shortly be done.
7 Behold, I come quickly: blessed is he that keeps the sayings of the prophecy of this book.
8 And I John saw these things, and heard them. And when I had heard and seen, I fell down to worship before the feet of the angel which shewed me these things.
9 Then said he unto me, See you do it not: for I am your fellow-servant, and of your brethren the prophets, and of them which keep the sayings of this book: worship God.
10 And he said unto me, Seal not the sayings of the prophecy of this book: for the time is at hand.
11 He that is unjust, let him be unjust still: and he which is filthy, let him be filthy still: and he that is righteous, let him be righteous still: and he that is holy, let him be holy still.
12 And, behold, I come quickly; and my reward is with me, to give every man according as his work shall be.
13 I am Alpha and Omega, the beginning and the end, the first and the last.
14 Blessed are they that do his commandments, that they may have right to the tree of life, and may enter in through the gates into the city.
15 For without are dogs, and sorcerers, and whoremongers, and murderers, and idolaters, and whosoever loves and makes a lie.
16 I Jesus have sent mine angel to testify unto you these things in the churches. I am the root and the offspring of David, and the bright and morning star.
17 And the Spirit and the bride say, Come. And let him that hears say, Come. And let him that is athirst come. And whosoever will, let him take the water of life freely.
18 For I testify unto every man that hears the words of the prophecy of this book, If any man shall add unto these things, God shall add unto him the plagues that are written in this book:
19 And if any man shall take away from the words of the book of this prophecy, God shall take away his part out of the book of life, and out of the holy city, and from the things which are written in this book.
20 He which testifies these things says, Surely I come quickly. Amen. Even so, come, LORD Jesus.
21 The grace of our LORD Jesus Christ be with you all. Amen.
1 The Spirit of the LORD God is upon me; because the LORD has anointed me to preach good tidings unto the meek; he has sent me to bind up the brokenhearted, to proclaim liberty [drowr] to the captives, and the opening of the prison to them that are bound;
2 To proclaim the acceptable year of the LORD, and the day of vengeance of our God; to comfort all that mourn;
3 To appoint unto them that mourn in Zion, to give unto them beauty for ashes, the oil of joy for mourning, the garment of praise for the spirit of heaviness; that they might be called trees of righteousness, the planting of the LORD, that he might be glorified.
4 And they shall build the old wastes, they shall raise up the former desolations, and they shall repair the waste cities, the desolations of many generations.
5 And strangers shall stand and feed your flocks, and the sons of the alien shall be your plowmen and your vinedressers.
6 But you shall be named the Priests of the LORD: men shall call you the Ministers of our God: you shall eat the riches of the Gentiles, and in their glory shall you boast yourselves.
7 For your shame you shall have double; and for confusion they shall rejoice in their portion: therefore in their land they shall possess the double: everlasting joy shall be unto them.
8 For I the LORD love judgment, I hate robbery for burnt offering; and I will direct their work in truth, and I will make an everlasting covenant with them.
9 And their seed shall be known among the Gentiles, and their offspring among the people: all that see them shall acknowledge them, that they are the seed which the LORD has blessed.
10 I will greatly rejoice in the LORD, my soul shall be joyful in my God; for he has clothed me with the garments of salvation, he has covered me with the robe of righteousness, as a bridegroom decks himself with ornaments, and as a bride adorns herself with her jewels.
11 For as the earth brings forth her bud, and as the garden causes the things that are sown in it to spring forth; so the LORD God will cause righteousness and praise to spring forth before all the nations.
1 O God, you have cast us off, you have scattered us, you have been displeased; O turn yourself to us again.
2 You have made the earth to tremble; you have broken it: heal the breaches thereof; for it shakes.
3 You have shewed your people hard things: you have made us to drink the wine of astonishment.
4 You have given a banner to them that fear you, that it may be displayed because of the truth. Selah.
5 That your beloved may be delivered; save with your right hand, and hear me.
6 God has spoken in his holiness; I will rejoice, I will divide Shechem [right divide the word, which is their burden], and mete out the valley of Succoth [booths – and will distribute it to them in their tabernacles].
7 Gilead [the heap of testimony] is mine, and Manasseh [which they have forgotten] is mine; Ephraim [this second blessing] also is the strength of mine head; Judah [the leaders who are with me] is my lawgiver;
8 Moab [the entrance in the wilderness] is my wash-pot; over Edom will I cast out my shoe [ I will take possession of those who have sold their birthright]: Philistia [those who've proclaimed themselves strangers and pilgrims in the world], triumph you because of me.
9 Who will bring me into the strong city? who will lead me into Edom [into the land of those who have sold their birthright]?
10 Will not you, O God, which has cast us off? and you, O God, which did not go out with our armies?
11 Give us help from trouble: for vain is the help of man.
12 Through God we shall do valiantly: for he it is that shall tread down our enemies.
14 Follow peace with all men, and holiness, without which no man shall see the LORD:
15 Looking diligently lest any man fail of the grace of God; lest any root of bitterness springing up trouble you, and thereby many be defiled;
16 Lest there be any fornicator, or profane person, as Esau, who for one morsel of meat sold his birthright.
17 For you know how that afterward, when he would have inherited the blessing, he was rejected: for he found no place of repentance, though he sought it carefully with tears.
18 For you are not come unto the mount that might be touched, and that burned with fire, nor unto blackness, and darkness, and tempest,
19 And the sound of a trumpet, and the voice of words; which voice they that heard entreated that the word should not be spoken to them any more:
20 (For they could not endure that which was commanded, And if so much as a beast touch the mountain, it shall be stoned, or thrust through with a dart:
21 And so terrible was the sight, that Moses said, I exceedingly fear and quake:)
22 But you are come unto mount Zion, and unto the city of the living God, the heavenly Jerusalem, and to an innumerable company of angels,
23 To the general assembly and church of the firstborn, which are written in heaven, and to God the Judge of all, and to the spirits of just men made perfect,
24 And to Jesus the mediator of the new covenant, and to the blood of sprinkling, that speaks better things than that of Abel.
25 See that you refuse not him that speaks. For if they escaped not who refused him that spoke on earth, much more shall not we escape, if we turn away from him that speaks from heaven:
26 Whose voice then shook the earth: but now he has promised, saying, Yet once more I shake not the earth only, but also heaven.
27 And this word, Yet once more, signifies the removing of those things that are shaken, as of things that are made, that those things which cannot be shaken may remain.
28 Wherefore we receiving a kingdom which cannot be moved, let us have grace, whereby we may serve God acceptably with reverence and godly fear:
29 For our God is a consuming fire.
1 Let brotherly love continue.
2 Be not forgetful to entertain strangers: for thereby some have entertained angels unawares.
3 Remember them that are in bonds, as bound with them; and them which suffer adversity, as being yourselves also in the body.
4 Marriage [bonding together] is honorable in all, and the bed undefiled [if those joined with aren't joined with abominations]: but whoremongers [those who have sold themselves] and adulterers [the unfaithful] God will judge.
5 Let your conversation be without covetousness; and be content with such things as you have: for he has said, I will never leave you, nor forsake you.
6 So that we may boldly say, The LORD is my helper, and I will not fear what man shall do unto me.
7 Remember them which have the rule over you, who have spoken unto you the word of God: whose faith follow, considering the end of their conversation.
8 Jesus Christ the same yesterday, and to day, and for ever.
9 Be not carried about with divers and strange doctrines. For it is a good thing that the heart be established with grace; not with meats, which have not profited them that have been occupied therein.
10 We have an altar, whereof they have no right to eat which serve the tabernacle.
11 For the bodies of those beasts, whose blood is brought into the sanctuary by the high priest for sin, are burned without the camp.
12 Wherefore Jesus also, that he might sanctify the people with his own blood, suffered without the gate.
13 Let us go forth therefore unto him without the camp, bearing his reproach.
14 For here have we no continuing city, but we seek one to come.
15 By him therefore let us offer the sacrifice of praise to God continually, that is, the fruit of our lips giving thanks to his name.
16 But to do good and to communicate forget not: for with such sacrifices God is well pleased.
17 Obey them that have the rule over you, and submit yourselves: for they watch for your souls, as they that must give account, that they may do it with joy, and not with grief: for that is unprofitable for you.