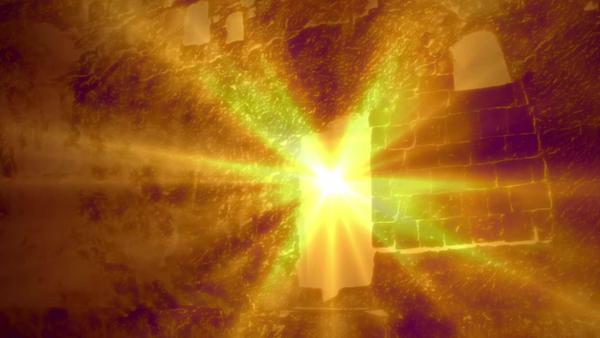 Let their table become a snare before them: and that which should have been for their welfare, let it become a trap.
The above is Psalms 69:22 and appears in a prayer answered as part of the deliverance of the redeemed and their redeemer. The Psalm describes the mistreatment by the enemies before rescue comes, which we have discussed in some detail and thereby see coming, while we see the enemy is made entirely blind to the same events.
When people wonder how it is the wicked are apparently unable to see, the answer is herein revealed. They have become so busy hating us without a cause, so raptured in the lies they use to reproach the living God and those doing His will, that they reject reality because it contradicts and hampers their works. They make themselves ignorant and blind, unable to see this as the trap into which they have been baited. The snare is truth appearing as an inevitable and unstoppable reality, which validates those who have seen it coming, while removing the power to mislead and manipulate from those it exposes as deceivers.
Friends, we know there are some who will never give up their con, never admitting to the obvious truth. To do so would be to give up their positions and acknowledge they have known nothing except what they know naturally as brute beasts. They will never acknowledge the truth of this word of God, never hear its warnings or its calls to repentance and holiness. These are what should have been for their welfare, but instead, by choosing to remain in the darkness, they become trapped in what they could have escaped.
The redeemed are those who come out of darkness, by their Redeemer who came into it, into the form of sinful man to deliver us from evil, and away from the temptation to deny God is with us and in those who will receive Him.
5 Let your conversation be without covetousness [without desiring things that hinder our purification and deliverance]; and be content with such things as you have: for he has said, I will never leave you, nor forsake you.
6 So that we may boldly say, The LORD is my helper, and I will not fear what man shall do unto me.
7 Remember them which have the rule over you, who have spoken unto you the word of God: whose faith follow, considering the end of their conversation.
8 Jesus Christ the same yesterday, and to day, and for ever.
9 Be not carried about with divers and strange doctrines. For it is a good thing that the heart be established with grace; not with meats, which have not profited them that have been occupied therein.
10 We have an [spiritual and incorruptible] altar, whereof they have no right to eat which serve the tabernacle [the corrupted house they have created and defiled with their own hands].
11 For the bodies of those beasts, whose blood is brought into the sanctuary by the high priest for sin, are burned without the camp.
12 Wherefore Jesus also, that he might sanctify the people with his own blood, suffered without the gate.
13 Let us go forth therefore unto him without the camp, bearing his reproach.
14 For here have we no continuing city, but we seek one to come.
15 By him therefore let us offer the sacrifice [on the altar] of praise to God continually, that is, the fruit of our lips giving thanks to his name [His name is JESUS, JEHOVAH'S SALVATION COME IN THE FLESH – DWELLING IN OUR FLESH].
16 But to do good and to communicate forget not: for with such sacrifices God is well pleased.
17 Obey them that have the rule over you, and submit yourselves: for they watch for your souls, as they that must give account, that they may do it with joy, and not with grief: for that is unprofitable for you.
18 Pray for us: for we trust we have a good conscience, in all things willing to live honestly.
19 But I beseech you the rather to do this, that I may be restored to you the sooner.
20 Now the God of peace, that brought again from the dead our LORD Jesus, that great shepherd of the sheep, through the blood of the everlasting covenant,
21 Make you perfect in every good work to do his will, working in you that which is well-pleasing in his sight, through Jesus Christ; to whom be glory for ever and ever. Amen.
The wicked are the false prophets, those we hear and see every day telling of what is to come, that never comes. Their predictions never appear because they are lies, made up stories meant to manipulate and control the ignorant and unlearned (those who've learned what is worthless and therefore in this context meaningless).
21 How long shall I see the standard, and hear the sound of the trumpet?
22 For my people is foolish, they have not known me; they are sottish children, and they have none understanding: they are wise to do evil, but to do good they have no knowledge.
23 I beheld the earth, and, lo, it was without form, and void; and the heavens, and they had no light.
24 I beheld the mountains, and, lo, they trembled, and all the hills moved lightly.
25 I beheld, and, lo, there was no man, and all the birds of the heavens were fled.
26 I beheld, and, lo, the fruitful place was a wilderness, and all the cities thereof were broken down at the presence of the LORD, and by his fierce anger.
27 For thus has the LORD said, The whole land shall be desolate; yet will I not make a full end.
28 For this shall the earth mourn, and the heavens above be black; because I have spoken it, I have purposed it, and will not repent, neither will I turn back from it.
16 For we have not followed cunningly devised fables, when we made known unto you the power and coming of our LORD Jesus Christ, but were eyewitnesses of his majesty.
17 For he received from God the Father honor and glory, when there came such a voice to him from the excellent glory, This is my beloved Son, in whom I am well pleased.
18 And this voice which came from heaven we heard, when we were with him in the holy mount.
19 We have also a more sure word of prophecy; whereunto you do well that you take heed, as unto a light that shines in a dark place, until the day dawn, and the day star arise in your hearts:
20 Knowing this first, that no prophecy of the scripture is of any private interpretation.
21 For the prophecy came not in old time by the will of man: but holy men of God spoke as they were moved by the Holy Ghost. [As the Spirit of God moved on the face of the waters, when the deep (understanding) was darkened, and light came into being.]
1 But there were false prophets also among the people, even as there shall be false teachers among you [as there was a serpent in Eden], who privily [from their own imaginations] shall bring in damnable heresies, even denying the LORD that bought them, and bring upon themselves swift destruction.
2 And many shall follow their pernicious ways; by reason of whom the way of truth [the light] shall be evil spoken of [as it is now seen before the eyes of the world].
3 And through covetousness shall they with feigned words make merchandise of you: whose judgment now of a long time lingers not, and their damnation slumbers not.
4 For if God spared not the angels that sinned, but cast them down to Tartarus [the deepest darkest abyss in Hades, wherein the earth the dead are housed], and delivered them into chains of darkness, to be reserved unto judgment;
5 And spared not the old world, but saved Noah the eighth person, a preacher of righteousness, bringing in the flood upon the world of the ungodly;
6 And turning the cities of Sodom and Gomorrah into ashes condemned them with an overthrow, making them an example unto those that after should live ungodly;
7 And delivered just Lot, vexed with the filthy conversation of the wicked:
8 (For that righteous man dwelling among them, in seeing and hearing, vexed his righteous soul from day to day with their unlawful deeds;)
9 The LORD knows how to deliver the godly out of temptations, and to reserve the unjust unto the day of judgment to be punished:
10 But chiefly them that walk after the flesh in the lust of uncleanness, and despise government. Presumptuous are they, self-willed, they are not afraid to speak evil of dignities.
11 Whereas angels, which are greater in power and might, bring not railing accusation against them before the LORD.
12 But these, as natural brute beasts, made to be taken and destroyed, speak evil of the things that they understand not; and shall utterly perish in their own corruption;
13 And shall receive the reward of unrighteousness, as they that count it pleasure to riot in the day time. Spots they are and blemishes, sporting themselves with their own deceiving while they feast with you;
14 Having eyes full of adultery, and that cannot cease from sin; beguiling unstable souls: a heart they have exercised with covetous practices; cursed children:
15 Which have forsaken the right way, and are gone astray, following the way of Balaam the son of Bosor, who loved the wages of unrighteousness [who for hire agreed to curse God's people – but God always interceded and he spoke only what God made him speak];
16 But was rebuked for his iniquity: [by] the dumb donkey speaking with man's voice forbad the madness of the [false] prophet.
17 These [false prophets] are wells without water, clouds that are carried with a tempest; to whom the mist of darkness is reserved for ever [they see nothing and continue to tell lies as the deep of truth, as a face seen reflected in the waters, is revealed before the eyes of all the world].
18 For when they speak great swelling words of vanity, they allure through the lusts of the flesh, through much wantonness [God's people who are enticed to lust for things that will never come, nor can they – because they are lies, and no lie is of the truth], those that were clean escaped from them who live in error.
19 While they promise them liberty, they themselves are the servants of corruption: for of whom a man is overcome, of the same is he brought in bondage.
20 For if after they have escaped the pollutions of the world through the knowledge of the LORD and Savior Jesus Christ, they are again entangled therein, and overcome, the latter end is worse with them than the beginning.
21 For it had been better for them not to have known the way of righteousness, than, after they have known it, to turn from the holy commandment delivered unto them.
22 But it is happened unto them according to the true proverb, The dog is turned to his own vomit again; and the sow that was washed to her wallowing in the mire [the muddied waters stirred up as these men walked where they shouldn't have and defiled what was before clear and pure].
1 Save me, O God; for the waters are come in unto my soul.
2 I sink in deep mire, where there is no standing: I am come into deep waters, where the floods overflow me.
3 I am weary of my crying: my throat is dried: mine eyes fail while I wait for my God.
4 They that hate me without a cause are more than the hairs of mine head: they that would destroy me, being mine enemies wrongfully, are mighty: then I restored that which I took not away. [These men must understand, even if it was those before them that removed the standard, they are those who must replace it to its former position on high. This is the standard I have seen and the trumpet I have heard – and answered the call to come out from among the blinding foolishness.]
5 O God, you know my foolishness; and my sins are not hid from you.
6 Let not them that wait on you, O LORD God of hosts, be ashamed for my sake: let not those that seek you be confounded for my sake, O God of Israel.
7 Because for your sake I have borne reproach; shame has covered my face.
8 I am become a stranger unto my brethren, and an alien unto my mother's children.
9 For the zeal of your house has eaten me up; and the reproaches of them that reproached you are fallen upon me.
10 When I wept, and chastened my soul with fasting, that was to my reproach.
11 I made sackcloth also my garment; and I became a proverb to them.
12 They that sit in the gate speak against me; and I was the song of the drunkards.
13 But as for me, my prayer is unto you, O LORD, in an acceptable time: O God, in the multitude of your mercy hear me, in the truth of your salvation.
14 Deliver me out of the mire, and let me not sink: let me be delivered from them that hate me, and out of the deep waters.
15 Let not the water-flood overflow me, neither let the deep swallow me up, and let not the pit shut her mouth upon me.
16 Hear me, O LORD; for your lovingkindness is good: turn unto me according to the multitude of your tender mercies.
17 And hide not your face from your servant; for I am in trouble: hear me speedily.
18 Draw nigh unto my soul, and redeem it: deliver me because of mine enemies.
19 You have known my reproach, and my shame, and my dishonor: mine adversaries are all before you.
20 Reproach has broken my heart; and I am full of heaviness: and I looked for some to take pity, but there was none; and for comforters, but I found none.
21 They gave me also gall [poison – what would produce death] for my meat; and in my thirst they gave me vinegar to drink.
22 Let their table become a snare before them: and that which should have been for their welfare, let it become a trap.
23 Let their eyes be darkened, that they see not; and make their loins continually to shake.
24 Pour out your indignation upon them, and let your wrathful anger take hold of them.
25 Let their habitation be desolate; and let none dwell in their tents.
26 For they persecute him whom you have smitten; and they talk to the grief of those whom you have wounded.
27 Add iniquity unto their iniquity: and let them not come into your righteousness.
28 Let them be blotted out of the book of the living, and not be written with the righteous.
29 But I am poor and sorrowful: let your salvation, O God, set me up on high.
30 I will praise the name of God with a song, and will magnify him with thanksgiving.
31 This also shall please the LORD better than an ox or bullock that has horns and hoofs.
32 The humble shall see this, and be glad: and your heart shall live that seek God.
33 For the LORD hears the poor, and despises not his prisoners.
34 Let the heaven and earth praise him, the seas, and every thing that moves therein.
35 For God will save Zion, and will build the cities of Judah: that they may dwell there, and have it in possession.
36 The seed also of his servants shall inherit it: and they that love his name shall dwell therein [In those who love Him He shall dwell, and they in Him].
Friends, the word above rendered "gall" is the Hebrew word ro'sh, a word only used twelve times, and which speaks of the corruption that comes when God's life-giving waters are turned to poison: that which drain the life from man, when it is used to deceive and mislead.
Amos 6:12 uses the word as it describes those who have taken power over God's people, who tell others they may not make mention of the LORD's name. This is said as the opposite what is written above, and instead, these men offer what has been turned to gall [poison] and bitterness. Into this condition, the LORD appears to those who love and keep His word, and who have not denied His name, to deliver them from the hand in which they are held down.
1 Woe to them that are at ease in Zion, and trust in the mountain of Samaria [where the idols are set in God's place], which are named chief of the nations, to whom the house of Israel came!
2 Pass you unto Calneh [those who think they have everything], and see; and from thence go you to Hamath [those who trusted in the things they have built] the great: then go down to Gath [the winepress where My wrath was poured out] of the Philistines [where they wallowed in the mire of their making]: be they better than these kingdoms? or their border greater than your border?
3 You that put far away the evil day [the false prophets among you don't see what is at hand], and [they by their blindness] cause the seat of violence to come near;
4 That lie upon beds of ivory, and stretch themselves upon their couches, and [as evil shepherds] eat the lambs out of the flock, and the calves out of the midst of the stall;
5 That chant to the sound of the viol, and invent [from their own imaginations] to themselves instruments of music, like David [like Timothy];
6 That drink wine in bowls, and anoint themselves with the chief ointments: but they are not grieved for the affliction of Joseph [their brother who they sold into captivity, separation by their evil eye, and the darkness it produced].
7 Therefore now shall they go captive with the first that go captive, and the banquet [their table that has become a snare] of them that stretched themselves shall be removed.
8 The LORD God has sworn by himself, says the LORD the God of hosts, I abhor the excellency of Jacob [those who continue to wrestle with God's words, not knowing it is His presence and glory], and hate his palaces: therefore will I deliver up the city with all that is therein.
9 And it shall come to pass, if there remain ten men in one house, that they shall die.
10 And a man's uncle shall take him up, and he that burns him, to bring out the bones out of the house, and shall say unto him that is by the sides of the house, Is there yet any with you? and he shall say, No. Then shall he say, Hold your tongue: for we may not make mention of the name of the LORD.
11 For, behold, the LORD commands, and he will smite the great house with breaches, and the little house with clefts. [houses of church and state, the whole house of David spoken of in Amos 9:11 & 12]
12 Shall horses run upon the rock [without slipping – away]? will one plow there with oxen [without removing the stones from the field]? for you have turned judgment into gall [ro'sh], and the fruit of righteousness into hemlock:
13 You which rejoice in a thing of naught, which say, Have we not taken to us horns by our own strength?
14 But, behold, I will raise up against you a nation [as people who were not called God's people, to whom He says, You are the people of God], O house of Israel, says the LORD the God of hosts; and they shall afflict you from the entering in of Hemath [from the time they cause you to trust in thing they have built with their own hands] unto the river of the wilderness [until these living waters come into the world become without form and void] .
7 And to the angel of the church in Philadelphia write; These things says he that is holy, he that is true, he that has the key of David, he that opens, and no man shuts; and shuts, and no man opens;
8 I know your works: behold, I have set before you an open door, and no man can shut it: for you have a little strength, and have kept my word, and have not denied my name.
9 Behold, I will make them of the synagogue of Satan, which say they are Jews, and are not, but do lie; behold, I will make them to come and worship before your feet, and to know that I have loved you.
10 Because you have kept the word of my patience, I also will keep you from the hour of temptation, which shall come upon all the world, to try them that dwell upon the earth.
11 Behold, I come quickly: hold that fast which you have, that no man take your crown.
12 Him that overcomes will I make a pillar in the temple of my God, and he shall go no more out: and I will write upon him the name of my God, and the name of the city of my God, which is new Jerusalem, which comes down out of heaven from my God: and I will write upon him my new name.
13 He that has an ear, let him hear what the Spirit says unto the churches.
14 And unto the angel of the church of the Laodiceans write; These things says the Amen, the faithful and true witness, the beginning of the creation of God;
15 I know your works, that you are neither cold nor hot: I would you were cold or hot.
16 So then because you are lukewarm, and neither cold nor hot, I will spew you out of my mouth.
17 Because you say, I am rich, and increased with goods, and have need of nothing; and know not that you are wretched, and miserable, and poor, and blind, and naked:
18 I counsel you to buy of me gold tried in the fire, that you may be rich; and white raiment, that you may be clothed, and that the shame of your nakedness do not appear; and anoint your eyes with eye-salve, that you may see.
19 As many as I love, I rebuke and chasten: be zealous therefore, and repent.
20 Behold, I stand at the door, and knock: if any man hear my voice, and open the door, I will come in to him, and will sup with him, and he with me.
21 To him that overcomes will I grant to sit with me in my throne, even as I also overcame, and am set down with my Father in his throne.
22 He that has an ear, let him hear what the Spirit says unto the churches.
8 Behold, the eyes of the LORD God are upon the sinful kingdom, and I will destroy it from off the face of the earth; saving that I will not utterly destroy the house of Jacob [those who wrestle with this word to their own destruction – when that which should have been for their welfare becomes as snare], saith the LORD.
9 For, lo, I will command, and I will sift the house of Israel among all nations, like as corn is sifted in a sieve, yet shall not the least grain fall upon the earth.
10 All the sinners of my people shall die by the sword [by this rightly divided word], which say, The evil shall not overtake nor prevent us.
11 In that day will I raise up the tabernacle of David that is fallen, and close up the breaches thereof; and I will raise up his ruins, and I will build it as in the days of old:
12 That they may possess the remnant of Edom [the places that have been infested by those who have chosen to sell that which would have been their birthright], and of all the heathen [those who claim they are God's people, living in His land as if they are His people, but not knowing Him or believing He even exists], which are called by my name, says the LORD that does this.
13 Behold, the days come, says the LORD, that the plowman shall overtake the reaper, and the treader of grapes him that sows seed; and the mountains shall drop sweet wine, and all the hills shall melt.
14 And I will bring again the captivity of my people of Israel, and they shall build the waste cities, and inhabit them; and they shall plant vineyards, and drink the wine thereof; they shall also make gardens, and eat the fruit of them.
15 And I will plant them upon their land, and they shall no more be pulled up out of their land which I have given them, says the LORD your God.
Psalms 50:17 tells of these men, who speak of the LORD's covenant, while the refuse His instruction and cast His word behind their backs. It is saying that if they would have listened to His instruction, this instruction and correction, they would have known His covenant and not done the evil it warns against.
16 But unto the wicked God says, What have you to do to declare my statutes, or that you should take my covenant in your mouth?
17 Seeing you hate instruction, and cast my words behind you.
18 When you saw a thief [entering My house], then you consented with him, and have been partaker with adulterers [those who have been unfaithful to God].
19 You give your mouth to evil, and your tongue frames deceit.
20 You sit and speak against your brother; you slander your own mother's son.
21 These things have you done, and I kept silence; you thought that I was altogether such an one as yourself: but I will reprove you, and set them in order before your eyes.
22 Now consider this, you that forget God, lest I tear you in pieces, and there be none to deliver.
23 Whoso offers praise glorifies me: and to him that orders his conversation aright will I shew the salvation of God.
Here is the covenant, and tell me what part don't you understand? And I will reveal them to you if you are too blind to see. But understand, if this gospel it hid, it is hidden from those who are lost.
1 Therefore seeing we have this ministry, as we have received mercy, we faint not;
2 But have renounced the hidden things of dishonesty, not walking in craftiness, nor handling the word of God deceitfully; but by manifestation of the truth commending ourselves to every man's conscience in the sight of God.
3 But if our gospel be hid, it is hid to them that are lost:
4 In whom the god of this world has blinded the minds of them which believe not, lest the light of the glorious gospel of Christ, who is the image of God, should shine unto them.
5 For we preach not ourselves, but Christ Jesus the LORD; and ourselves your servants for Jesus' sake.
6 For God, who commanded the light to shine out of darkness, has shined in our hearts, to give the light of the knowledge of the glory of God in the face of Jesus Christ.
7 But we have this treasure in earthen vessels, that the excellency of the power may be of God, and not of us.
18 Lest there should be among you man, or woman, or family, or tribe, whose heart turns away this day from the LORD our God, to go and serve the gods of these nations; lest there should be among you a root that bears gall [ro'sh – if he preaches and teaches poison and death] and wormwood;
19 And it come to pass, when he hears the words of this curse, that he bless himself in his heart, saying, I shall have peace, though I walk in the imagination [see 2 Peter 2:2 above] of mine heart, to add drunkenness to thirst: [see 1 Thessalonians 5:1 thru 7]
20 The LORD will not spare him, but then the anger of the LORD and his jealousy shall smoke against that man, and all the curses that are written in this book shall lie upon him, and the LORD shall blot out his name from under heaven.
21 And the LORD shall separate him unto evil out of all the tribes of Israel, according to all the curses of the covenant that are written in this book of the law: [see Revelation 22 below]
22 So that the generation to come of your children that shall rise up after you, and the stranger that shall come from a far land, shall say, when they see the plagues of that land, and the sicknesses which the LORD has laid upon it;
23 And that the whole land thereof is brimstone, and salt, and burning, that it is not sown, nor bears, nor any grass grows therein, like the overthrow of Sodom, and Gomorrah, Admah, and Zeboim, which the LORD overthrew in his anger, and in his wrath:
24 Even all nations shall say, Wherefore has the LORD done thus unto this land? what means the heat of this great anger?
25 Then men shall say, Because they have forsaken the covenant of the LORD God of their fathers, which he made with them when he brought them forth out of the land of Egypt [the land where they became captives to the ways they had learned – after they forgot God]:
26 For they went and served other gods, and worshipped them, gods whom they knew not, and whom he had not given unto them:
27 And the anger of the LORD was kindled against this land, to bring upon it all the curses that are written in this book:
28 And the LORD rooted them out of their land in anger, and in wrath, and in great indignation, and cast them into another land, as it is this day.
29 The secret things belong unto the LORD our God: but those things which are revealed belong unto us and to our children for ever, that we may do all the words of this law.
1 And he shewed me a pure river of water of life, clear as crystal, proceeding out of the throne of God and of the Lamb.
2 In the midst of the street of it, and on either side of the river, was there the tree of life, which bare twelve manner of fruits, and yielded her fruit every month: and the leaves of the tree were for the healing of the nations.
3 And there shall be no more curse: but the throne of God and of the Lamb shall be in it; and his servants shall serve him:
4 And they shall see his face; and his name shall be in their foreheads.
5 And there shall be no night there; and they need no candle, neither light of the sun; for the LORD God gives them light: and they shall reign for ever and ever.
6 And he said unto me, These sayings are faithful and true: and the LORD God of the holy prophets sent his angel to shew unto his servants the things which must shortly be done.
7 Behold, I come quickly: blessed is he that keeps the sayings of the prophecy of this book.
8 And I John saw these things, and heard them. And when I had heard and seen, I fell down to worship before the feet of the angel which shewed me these things.
9 Then said he unto me, See you do it not: for I am your fellow-servant, and of your brethren the prophets, and of them which keep the sayings of this book: worship God.
10 And he said unto me, Seal not the sayings of the prophecy of this book: for the time is at hand.
11 He that is unjust, let him be unjust still: and he which is filthy, let him be filthy still: and he that is righteous, let him be righteous still: and he that is holy, let him be holy still.
12 And, behold, I come quickly; and my reward is with me, to give every man according as his work shall be.
13 I am Alpha and Omega, the beginning and the end, the first and the last.
14 Blessed are they that do his commandments, that they may have right to the tree of life, and may enter in through the gates into the city.
15 For without are dogs, and sorcerers, and whoremongers, and murderers, and idolaters, and whosoever loves and makes a lie.
16 I Jesus have sent mine angel to testify unto you these things in the churches. I am the root and the offspring of David, and the bright and morning star.
17 And the Spirit and the bride say, Come. And let him that hears say, Come. And let him that is athirst come. And whosoever will, let him take the water of life freely.
18 For I testify unto every man that hears the words of the prophecy of this book, If any man shall add unto these things, God shall add unto him the plagues that are written in this book:
19 And if any man shall take away from the words of the book of this prophecy, God shall take away his part out of the book of life, and out of the holy city, and from the things which are written in this book.
20 He which testifies these things says, Surely I come quickly. Amen. Even so, come, LORD Jesus.
21 The grace of our LORD Jesus Christ be with you all. Amen.